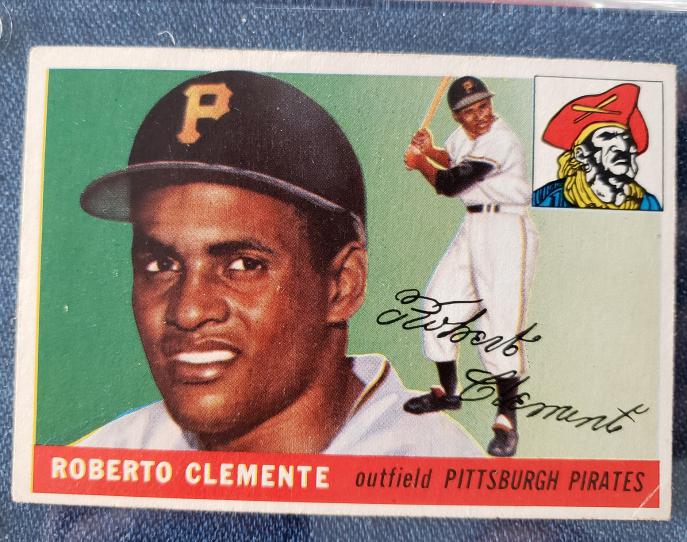 Collector and Seller Has a Top-Tier Roberto Clemente Collection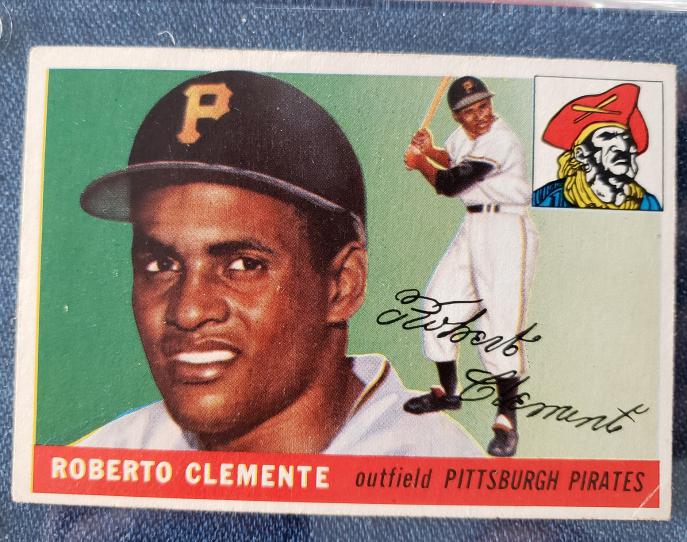 Collector and Seller Has a Top-Tier Roberto Clemente Collection
Howard Chasser's passion for collecting started out with comic books. He was drawn to them from the young age of 5 or 6, when he saw one sitting out on the coffee table of his father's boss. The first comic book he owned was Captain Marvel #8. By the time he was ten, he was a serious collector of comic books, especially his favorites: The Fantastic Four, The Silver Surfer, and The Incredible Hulk. "There was something really cool about the superhero thing," he shares. "I got picked on a little bit as a kid, and comics were an escape into this fantasy world."
Comics were such a serious passion that young Howard would study the Overstreet Price Guide to learn their value. His great aunt was very supportive and would often buy comics for him to add to his collection. His mother didn't mind his penchant for collecting, but she didn't understand spending a lot of money on comics. While Howard has since sold many of his childhood comics, he is dedicated to getting some of them back.
Today, Howard's collection is mainly comprised of Robert Clemente baseball cards and other memorabilia. This collection of 700-1,000 items is ranked #2 on PSA's set registry, where collectors can compete to have their collections ranked based on the condition and size of their collections. Howard set his sights on a Robert Clemente master set, which includes all his Topps cards, as well as other items like coins and pins. Many of the items in this set are rare, and about half a dozen of these items are the only known examples.
A favorite item in Howard's collection is a 1960 Bazooka Complete Uncut Box. It's a unique item, and it's the only known example to exist. Howard is proud of this item because it took him 30 years to find it. "I didn't even know if it really existed," he shares. "For a while, I was offering $100 to anyone who could show me a color photo of a real one. I found it on eBay three years ago."
The most Howard ever spent on a card as a kid was on a Robert Clemente Rookie Card – the card that started this portion of his collection. At age 13, his mom drove him to a show and dropped him off. There, he saw the card being offered for $68. With a value of $86, Howard knew this was a deal, despite it being much more than he would typically spend. After lots of begging and pleading, his mother finally broke down and allowed him to purchase the card – and the seller lowered the price to $48. Today, this card is worth between $1,500 and $2,000.
In addition to baseball cards, Topps had a think tank in the 1960s where they would come up with prototypes for new ideas. These would then get sent in small batches to test stores to determine if they would go to market. Of course, the original prototypes have become quite rare, and are now popular collectible items. One such item that Howard owns is a 1968 Topps 3-D card, where Topps experimented with holographic technology. "This card is one of the most visually appealing Roberto Clemente cards ever," shares Howard. "It can be very expensive because of the demand.
Howard's collection is stored in a bank vault and in boxes, with only a few items being on display in his home. He's working on having digital images of his entire collection, which gives him the opportunity to share his collection at shows. "It's fun to collect, but it's more fun to share!"
In addition to collecting, Howard is a well-known seller through his business, "A Few of my Favorite Things." He has a reputation for tracking down impossible to find items for his private clients. He also sells on eBay and Facebook, as well as at 1-2 shows per month. "People appreciate that I'm a collector in addition to running my business," Howard shares. "I get excited about the things I'm selling!"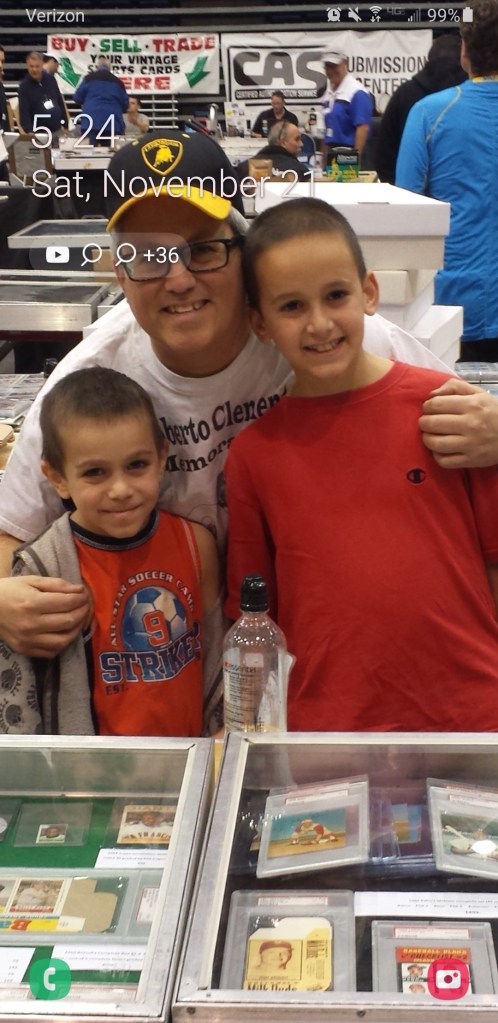 About Collectibles Insurance Services
Collectibles Insurance Services has been protecting collections since 1966 and all coverage is provided by a carrier with a group rating of "A" (Excellent) by AM Best, the leading rating agency for the insurance industry.

Comprehensive coverage includes, but is not limited to: accidental breakage, burglary, fire, flood, loss in the mail, theft, natural disasters, and other causes of loss unless specifically excluded from the policy. Deductibles start at $0 for collector policies and we provide coverage for the market value of your collection for losses in excess of $50.

Additionally the protection extends At home and away, and we don't require collection itemization and serial number nor extensive paperwork and red tape.