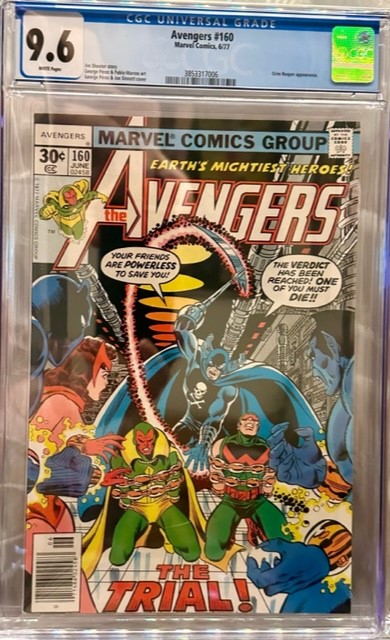 Collector Owns Over 7,500 Pounds of Comic Books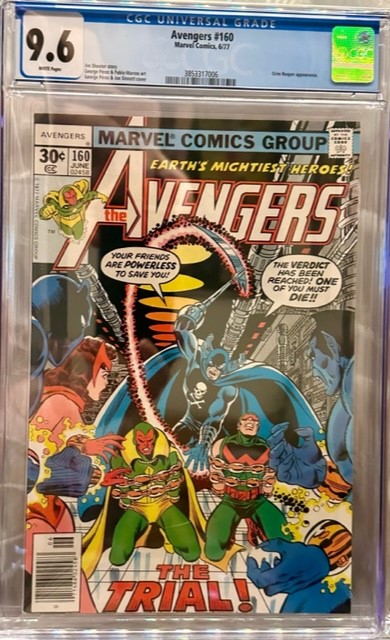 Collector Owns Over 7,500 Pounds of Comic Books
Wes's obsession with comic books started during his childhood, when his brother got him hooked on Superman comics. The first comic book he ever bought as a kid was Avengers #161, which he purchased from a general store called Ben Franklin. That comic book cost him about 30 cents, and today it has been signed by Stan Lee. "My brother got me into comic books, but I took it to a whole new level," shares Wes.
Today, Wes's collection stands out for the sheer number of comic books that he owns. He has about 25,000 comic books in his collection – that's 7,500 pounds of comic books! Wes has always had the mindset of a collector, carefully reading his books in an effort to preserve them.
The majority of his collection is DC and Marvel, but Wes truly owns a wide range of comic book publishers and characters. The lack of a specific focus really makes his collection stand out for its variety. "I don't just collect X-Men, Fantastic Four, and Avengers – I collect offshoots of those as well. And I collect variants."
Some of the oldest books in the collection are Golden Age comics that date back to the 1950s, such as Bugs Bunny and Donald Duck. But most of the collection is from 1976 and onward. 1976 is the year that Wes became interested in comics. He typically purchased them for their cover price, but today they are worth much more. Wes isn't exactly sure of the worth of his entire collection however – it's so large that it's difficult to estimate. The most valuable book in the collection might be his Amazing Spider-Man #300, which contains the first appearance of Venom.
Wes is very interested in the artists behind the comic books he loves. He enjoys Michael Turner's work, as well as the work of Todd McFarlane, who drew Amazing Spider-Man #300. Another favorite book in the collection is Avengers #57, which contains the first appearance of the Vision, Wes's favorite character.
This large collection is mostly in storage, but now that Wes has a dedicated comic book room, he plans to put more of his collection on display. Besides collecting his own comics, Wes also enjoys sharing his hobby with kids any chance that he gets. As a child, he had teachers who would make fun of him for his interest in comics. But Wes believes that there is a lot of creative work that goes into making comics, and it's an art form that should be appreciated. He does his best to encourage comic book reading in the younger generation.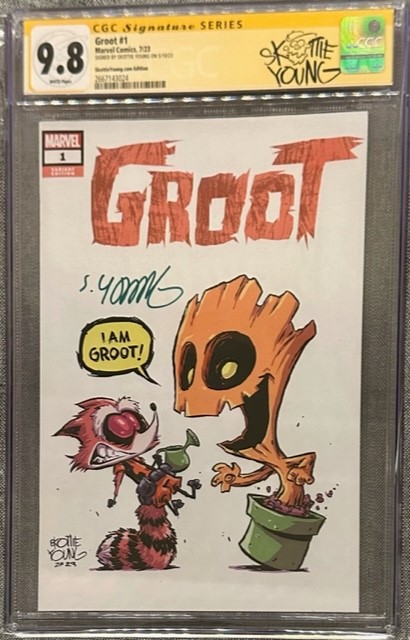 About Collectibles Insurance Services
Collectibles Insurance Services has been protecting collections since 1966 and all coverage is provided by a carrier with a group rating of "A" (Excellent) by AM Best, the leading rating agency for the insurance industry.

Comprehensive coverage includes, but is not limited to: accidental breakage, burglary, fire, flood, loss in the mail, theft, natural disasters, and other causes of loss unless specifically excluded from the policy. Deductibles start at $0 for collector policies and we provide coverage for the market value of your collection for losses in excess of $50.

Additionally the protection extends At home and away, and we don't require collection itemization and serial number nor extensive paperwork and red tape.