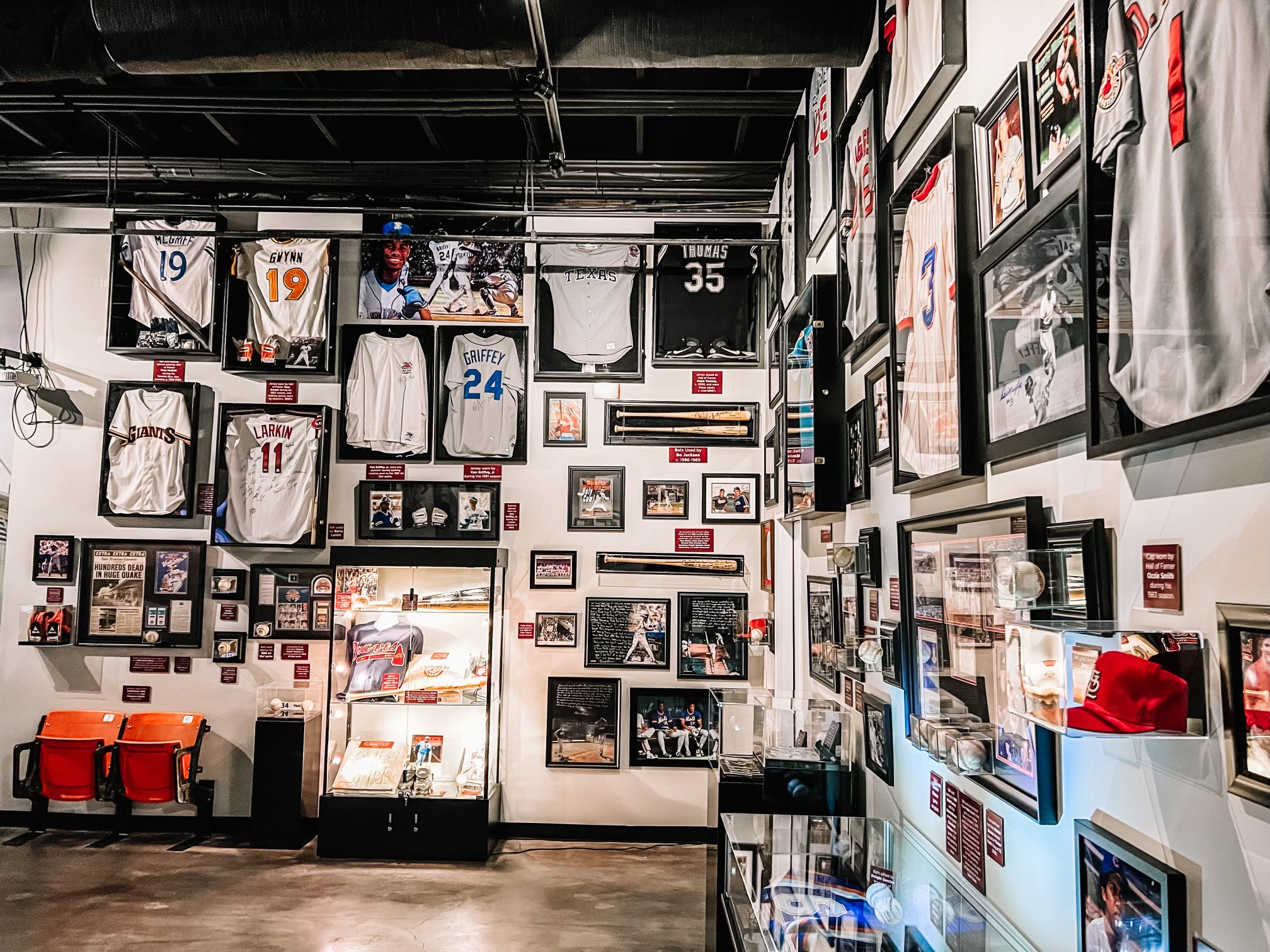 An Incredible Museum of Baseball Memorabilia in Morristown, Tennessee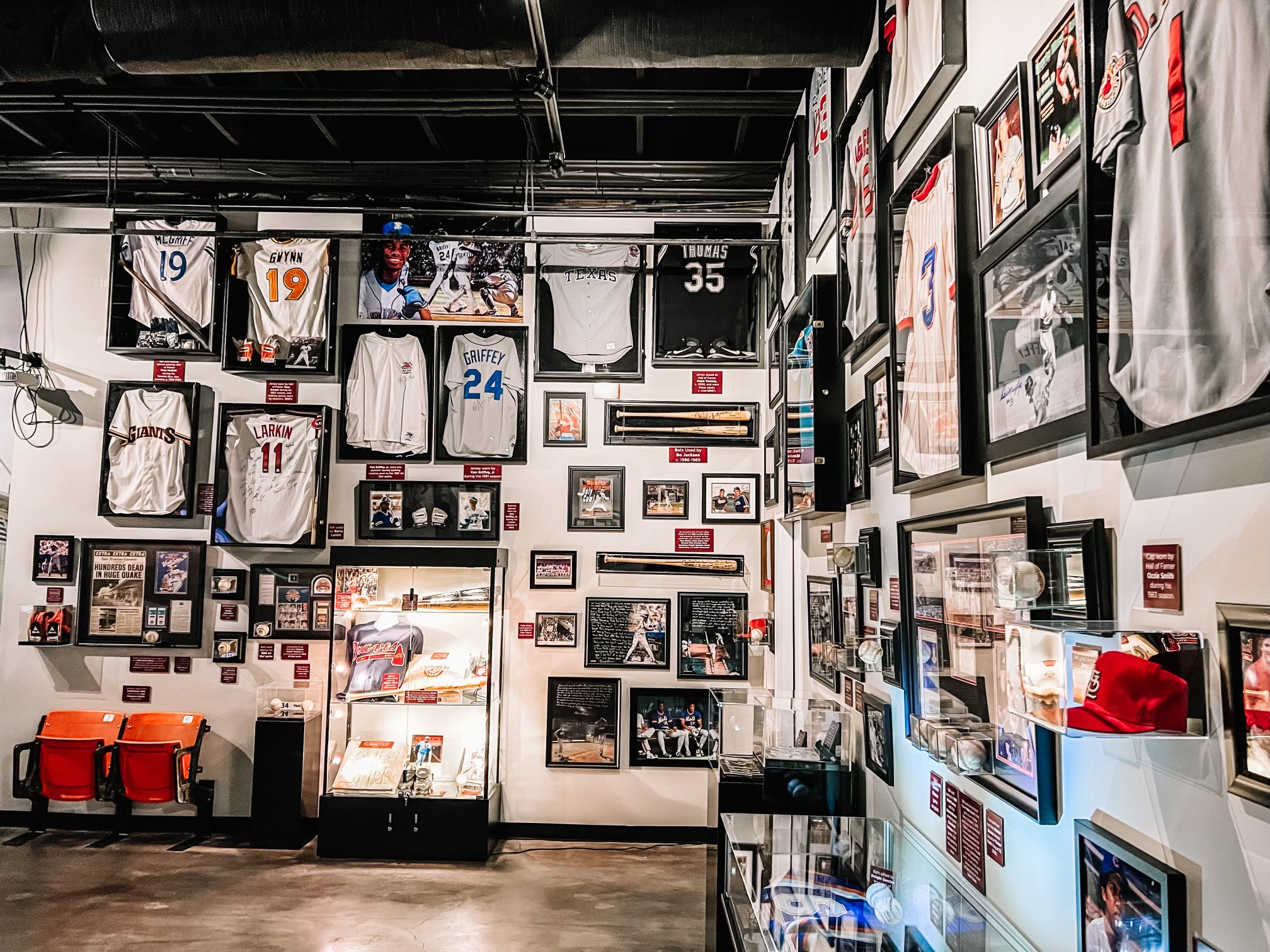 An Incredible Museum of Baseball Memorabilia in Morristown, Tennessee
Jamison Pack is the proud founder of the GroveWood Baseball Museum, located in Morristown, Tennessee. His love for collecting started when he was about 7 or 8 years old. His neighbor collected baseball cards, and Jamison wanted to do the same. Ever competitive, Jamison would find ways to acquire a few dollars so that he could buy packs of baseball cards and get cards that his neighbor didn't have.
By the time Jamison was in college, he stopped collecting baseball cards. He went about 12 or 13 years without collecting. Around 2013, his passion was reignited, only this time he didn't collect cards: he collected game-used items, which excited him much more. He especially fell in love with what is known as the Deadball Era, the era from 1900-1920. This era was when baseball was all about getting on base. The era ended with the started of Babe Ruth's career, which is when baseball became about the excitement of hitting home runs.
Visiting the Baseball Hall of Fame in Cooperstown, New York also fed Jamison's ever-growing passion for collecting. At the time, his collection was still contained by just one room in his home. He enjoyed sitting on the couch in that room, reading baseball books and surrounded by the items he had acquired. It was then that he began to dream bigger – he thought about how cool it would be to own an actual museum.
In 2021, the opportunity presented itself in the form of a 3,500 square foot space with 18-foot-tall ceilings. There was plenty of wall space for collectibles to be displayed, as well as for wall murals. Jamison also adds to the experience by burning baseball-scented candles that smell like caramel popcorn, cotton candy, and other ballpark favorites. He plays scenes from classic baseball movies to add to the nostalgia.
Of his collection, Jamison has a hard time selecting a favorite. "I have a top ten – that's easier to come up with!" But this top ten is ever evolving, as Jamison is consistently adding new items to the mix. Among some of his favorites are a Babe Ruth home run ball from 1927, a Ty Cobb bat, a 1909 game-used World Series ball, and much more. "I've gotten away from autographs because there are so many in existence," shares Jamison. "I tend to gravitate toward the rare, game-used items."
Overall, the collection dates back to the 1860s and ends with items from the early 2000s. It contains 11 different exhibits that are chronological. Among the oldest items are an 1864 letter from a Civil War union soldier asking his sister to send his baseball so that he and the other soldiers could play in their downtime. Another notable item is a ball from the famous "Called Shot Game." Allegedly, Babe Ruth pointed to the outfield wall, announced that he was going to hit a home run, and then hit it. An entire exhibit is built around this game, with two original Wrigley field seats, a recreation of the outfield wall, and an inning-by-inning account of the game handwritten by a Chicago sportswriter who was in attendance.
Overall, there are thousands of items on display in the museum – and many items aren't even displayed. This is because Jamison is conscious of not overloading people. He wants each item on display to be given its due.
This incredible museum is by appointment only. The thing Jamison loves the most about his museum is the connection it gives him with others. He loves seeing which exhibits are people's favorites. In fact, GroveWood's slogan is, "A collection that connects us." You can learn more about the collection or request a visit at GroveWoodBaseball.com.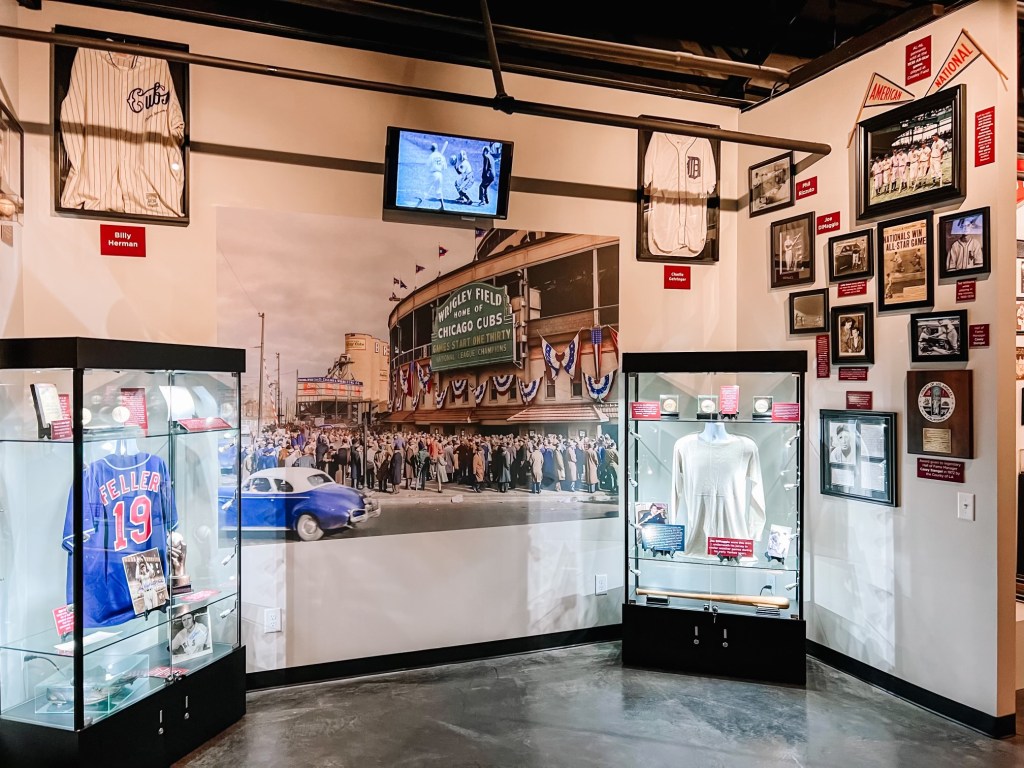 About Collectibles Insurance Services
Collectibles Insurance Services has been protecting collections since 1966 and all coverage is provided by a carrier with a group rating of "A" (Excellent) by AM Best, the leading rating agency for the insurance industry.

Comprehensive coverage includes, but is not limited to: accidental breakage, burglary, fire, flood, loss in the mail, theft, natural disasters, and other causes of loss unless specifically excluded from the policy. Deductibles start at $0 for collector policies and we provide coverage for the market value of your collection for losses in excess of $50.

Additionally the protection extends At home and away, and we don't require collection itemization and serial number nor extensive paperwork and red tape.