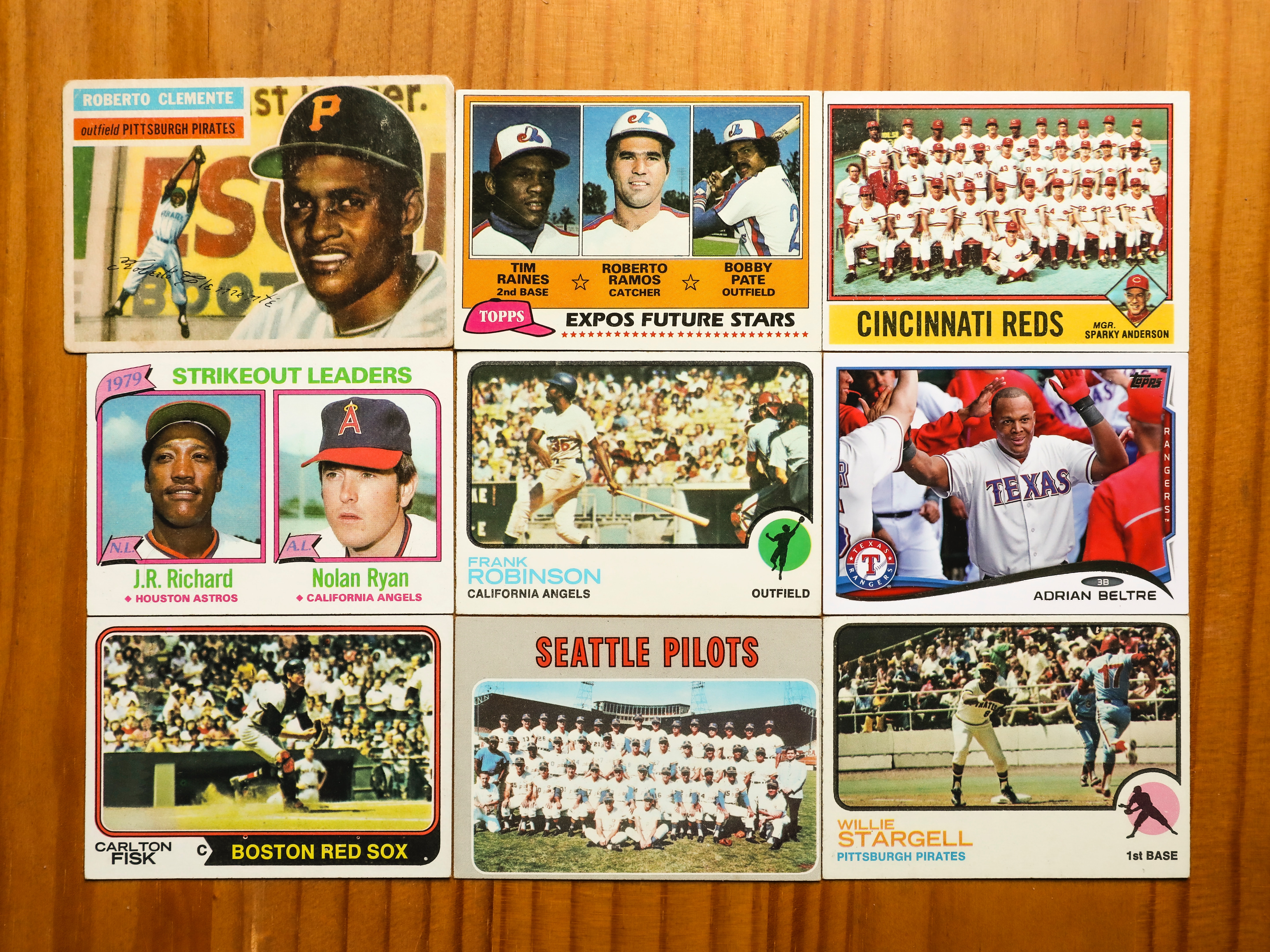 Rookie Card Collecting: The Allure of a Player's First Card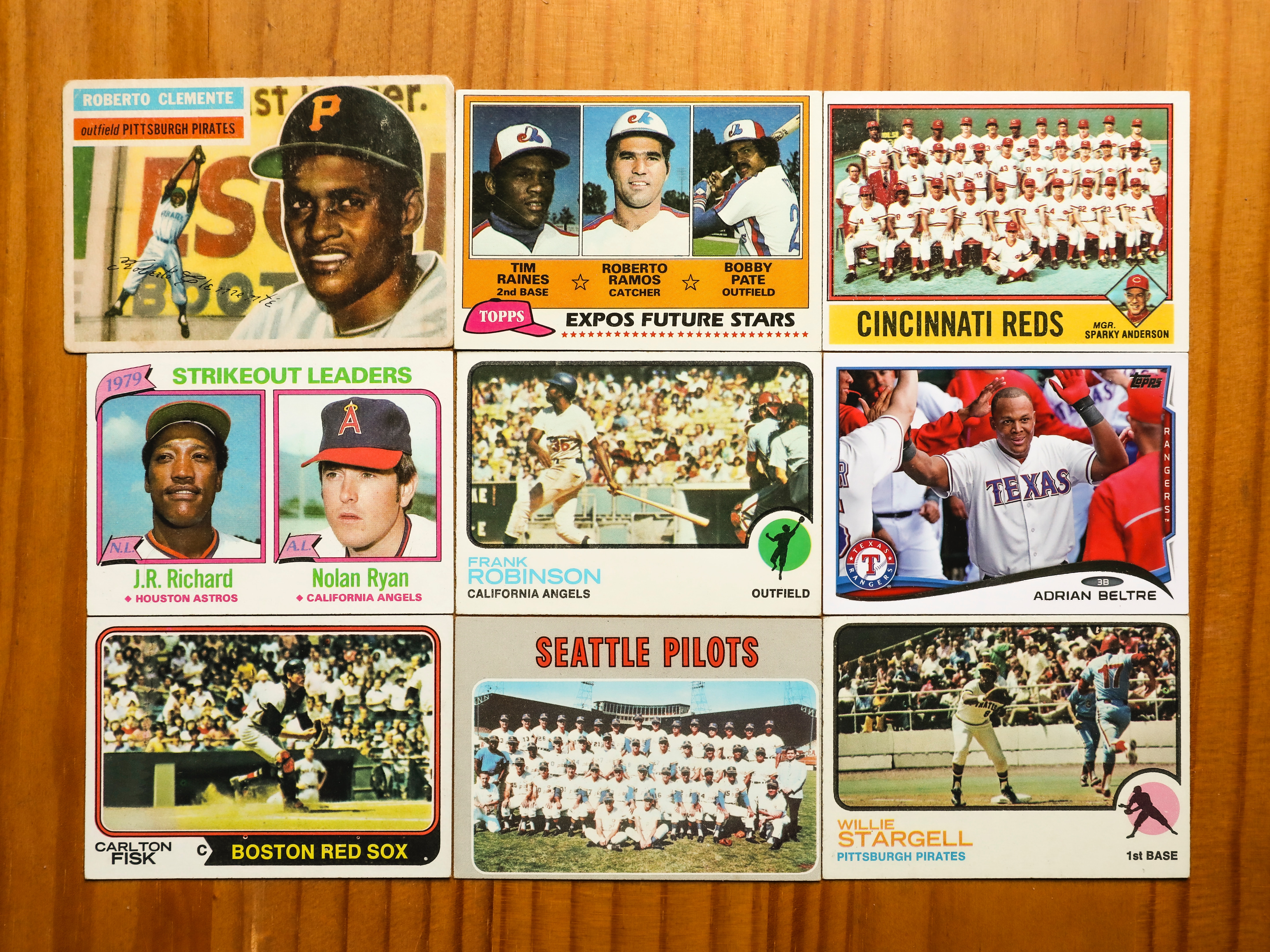 Rookie Card Collecting: The Allure of a Player's First Card
When it comes to sports cards, a rookie card collection is perhaps the most coveted and valuable card sought after by collectors. A rookie card features an athlete's first appearance on a team in the highest level of competition in their sport of choice, whether that be baseball, basketball, hockey, or another sport entirely.
There is some debate in the world of collecting about which trading cards constitute rookie cards. Some believe that it's an athlete's first appearance on any trading card, while others believe it's the first widely distributed, licensed issue from a major manufacturer. Either way, these cards make a great addition to any card collection!
Join us as we explore the world of rookie cards and discuss the top rookie cards in each sport, as well as how to add popular rookie cards to your collection.
The Rookie Revolution: Why Collecting Rookie Cards is More than Just a Hobby
Collecting rookie cards is more than just a hobby. Rookie cards are both a monetary investment and a means of preserving culture.
Rookie cards tend to be more sought after than a player's other cards, making them extremely valuable, especially if the player is particularly famous. Collecting rookie cards can be quite lucrative, and many choose this hobby as a means to fund their retirement.
Additionally, rookie cards hold a special significance in baseball history. They are a record of a player's first year at the top of their sport, making them historically valuable for collectors and even for museums.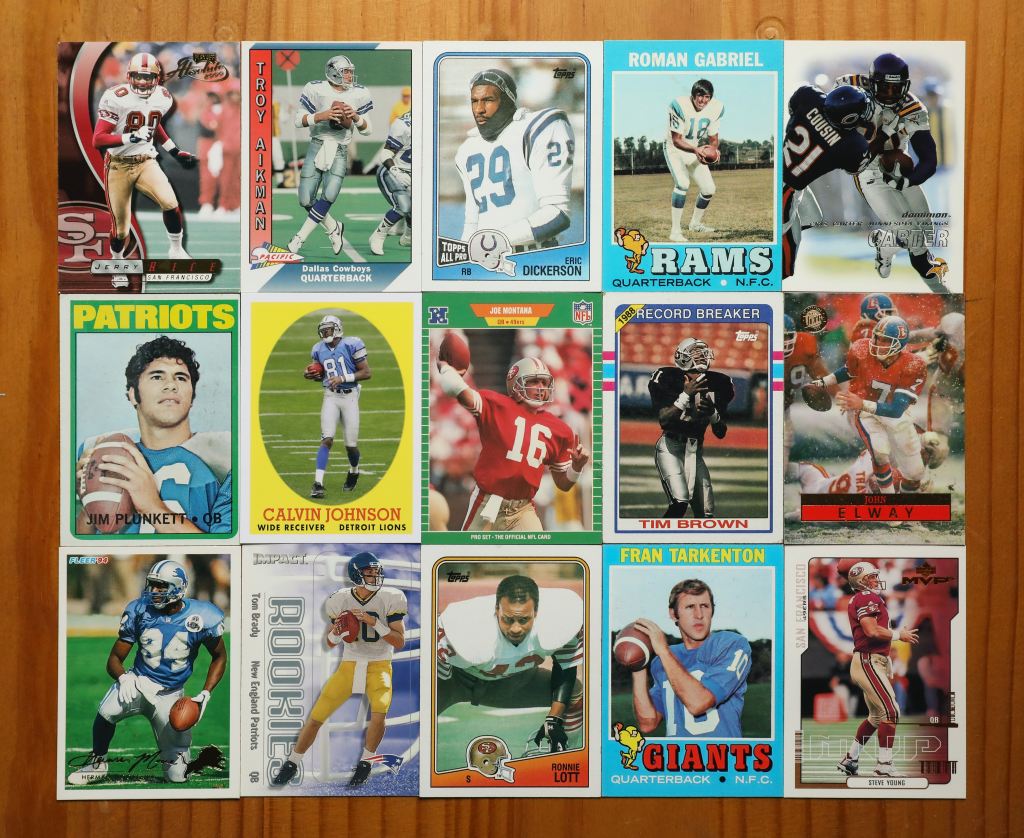 The Rookie Rundown: Understanding the Monetary Value of Rookie Cards
So what exactly makes some rookie cards more valuable than others? Here we'll break down the factors that contribute to the value of a rookie card.
Player: The more famous the player, the more valuable their rookie card will be. Collectors seek rookie cards from the top players in various sports, such as Michael Jordan in basketball, Ken Griffey Jr. in baseball, or Wayne Gretzky in hockey,
Card Condition: The better condition a card is in, the more valuable it will be. PSA and other grading agencies will grade a card on a scale of 1-10, with 10 being the best grade for a card in mint condition. When grading, they examine the printing, the card itself, and the edges of the card.
Rarity: The less plentiful a card is, the more valuable it will be. Rookie cards that are hard to come by tend to be much more valuable than those that are plentiful.
Hoops and Dreams: Zeroing In on Valuable Basketball Rookie Cards
Basketball rookie cards are a popular collectible item, with certain players topping the list of valuable finds. The top rookie card of all time in this sport is the 2009-10 Panini National Treasures Logoman Stephen Curry. This card sold for a whopping $5.9 million, making it the most expensive basketball card ever sold, and also one of the most expensive collectible cards ever made across all categories (including sports cards and Pokemon cards).
Other top rookie cards are those belonging to LeBron James, Luka Doncic, Giannis Antetokounmpo, Kobe Bryant, Anthony Davis, Michael Jordan, Larry Bird, Julius Erving, Magic Johnson, Bill Russell, George Mikan, and Wilt Chamberlain. Rookie cards featuring these players have sold for a pretty penny!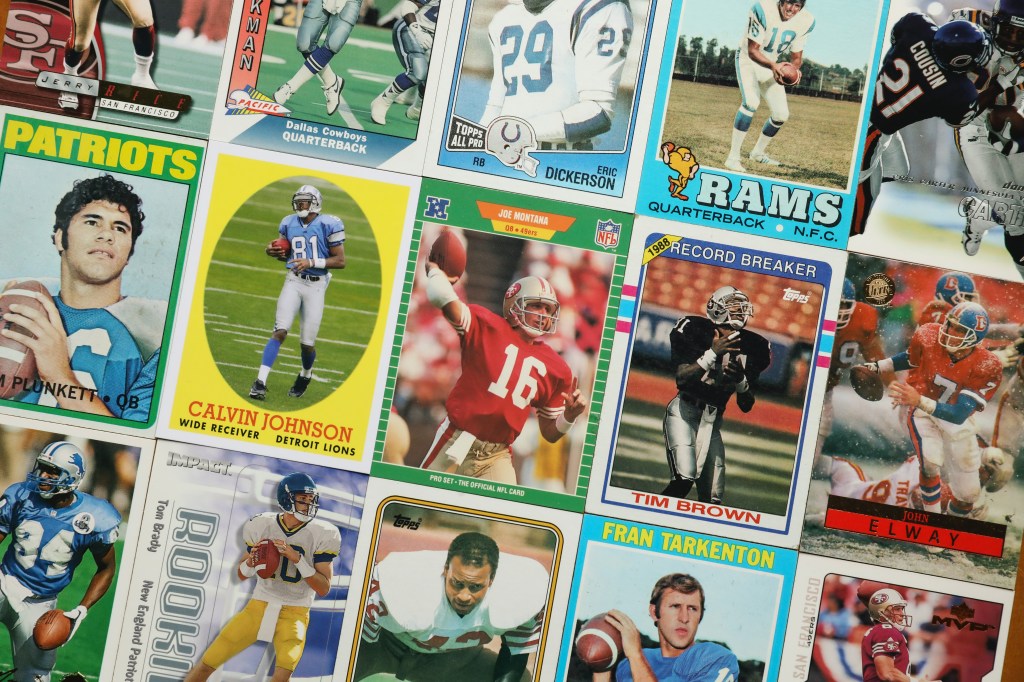 Ice Cold Treasures: Uncovering the Worth of Hockey Rookie Cards
When it comes to the ice cold sport of hockey, there are certain players that stand out from the rest. If you come across a rookie card from Wayne Gretzky's legendary career, be sure to take excellent care of it – it could be super valuable!
Also valuable are cards featuring Mario Lemieux, Sidney Crosby, Alexander Ovechkin, Connor McDavid, Auston Matthews, or Jack Hughes.
Diamonds in the Rough: Identifying Valuable Baseball Rookie Cards
Valuable rookie baseball cards are perhaps the most popular collectible sports card on the market. Rookie cards for popular players of America's pastime are among the most valuable baseball cards, and they can fetch a high price at auction! Keep an eye out for cards featuring Mickey Mantle and his remarkable career – his rookie card is the most valuable baseball card of all time, and only a handful of these exist!
Also valuable? A Honus Wagner card is considered the Holy Grail of rookie cards. Babe Ruth, Roberto Clemente, Ty Cobb, Eddie Plank, Pete Rose, Lou Gehrig, Joe Jackson, Sherry Magie, and Hank Aaron are also very sough after rookie cards.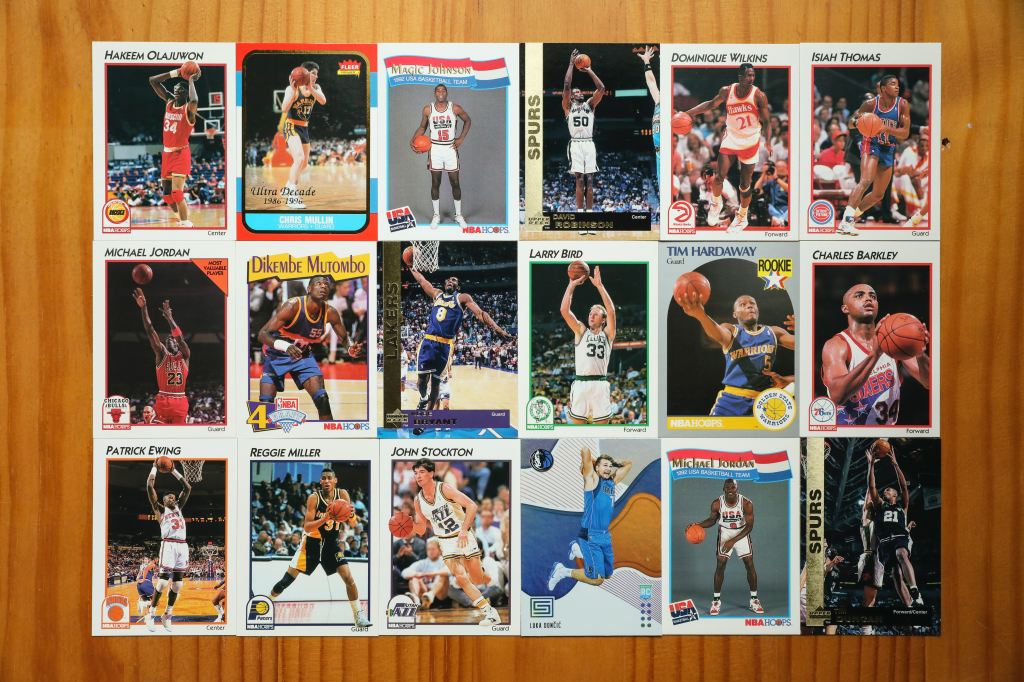 How to Care for Rookie Cards
Got a collection of rookie cards? How you store and care for these cards has a big impact on their value!
Grade & Authenticate
If you own any extremely valuable cards, you may want to have them professional sports authenticator. They can give insight as to the authenticity and value of your cards.
You'll also want to have them graded by an agency such as PSA or Beckett, to verify their condition. Cards with a grade of PSA 10 are considered to be in gem mint condition, while PSA 1 means a card is in poor condition. PSA graded cards are more valuable than cards that are ungraded.
Store Cards Properly
Store your cards in special card cases that protect your cards and prevent the edges from being damaged. You'll want storage cases that are acid free and will also preserve the printing and colors of your card.
FAQ
How do I start collecting rookie cards in a particular sport?
Decide which sport and players interest you the most, and start searching online and in local hobby shops for cards to add to your collection! Consider the greatest players from your favorite teams, such as the New York Yankees, the Boston Red Sox, the San Diego Padres, or the New York Giants.
What should I look for in a rookie card to ensure it's a valuable addition to my collection?
First, consider which player is featured in the rookie card. Rookie cards of well known players are more valuable! Then, consider condition. Has the card been graded by PSA or another grading company? Finally, consider the person or company you are buying from. Are they a reputable seller? Are clear photos of the card provided so you know what you are purchasing?
Where can I buy or sell rookie cards safely and reliably?
You can purchase rookie cards from sites such as eBay, as well as from local sports cards stores or online dealers of sports cards. When purchasing, remember to consider that graded cards are more valuable as their condition has been verified by a trust third party grading agency.
Which sports cards brands are considered the best?
Popular sport card brands include Upper Deck, Topps, and Fleer, among others.
Sources
https://www.stadiumtalk.com/s/basketball-cards-worth-money-bd9646fb77eb4b78
https://www.freshgear.com/hockey-faqs/what-hockey-rookie-cards-are-worth-money/
https://en.wikipedia.org/wiki/Rookie_card
https://www.oldsportscards.com/most-valuable-baseball-cards/
About Collectibles Insurance Services
Collectibles Insurance Services has been protecting collections since 1966 and all coverage is provided by a carrier with a group rating of "A" (Excellent) by AM Best, the leading rating agency for the insurance industry.

Comprehensive coverage includes, but is not limited to: accidental breakage, burglary, fire, flood, loss in the mail, theft, natural disasters, and other causes of loss unless specifically excluded from the policy. Deductibles start at $0 for collector policies and we provide coverage for the market value of your collection for losses in excess of $50.

Additionally the protection extends At home and away, and we don't require collection itemization and serial number nor extensive paperwork and red tape.