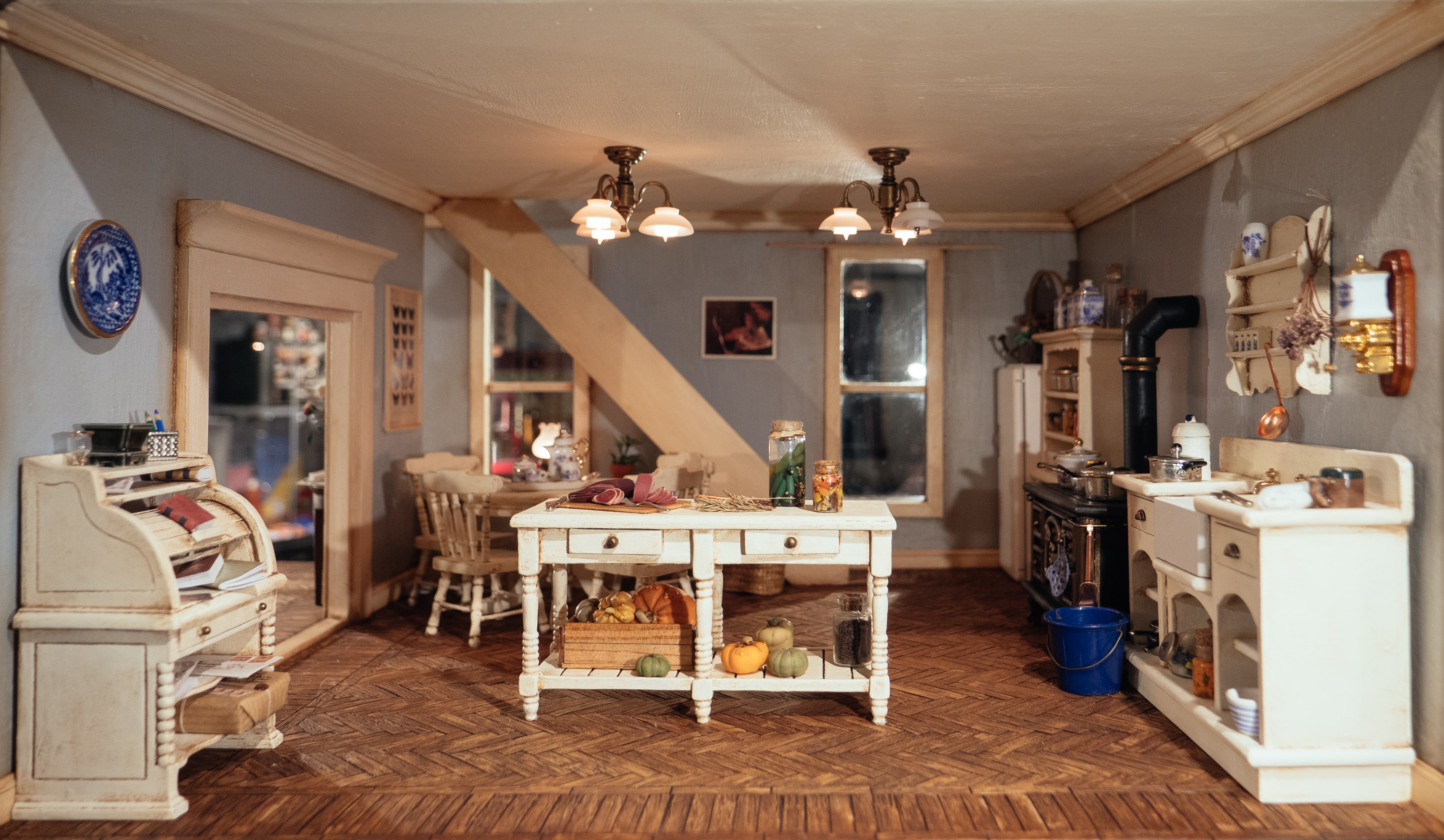 Antique Dollhouses: Miniature Worlds of Collectible Charm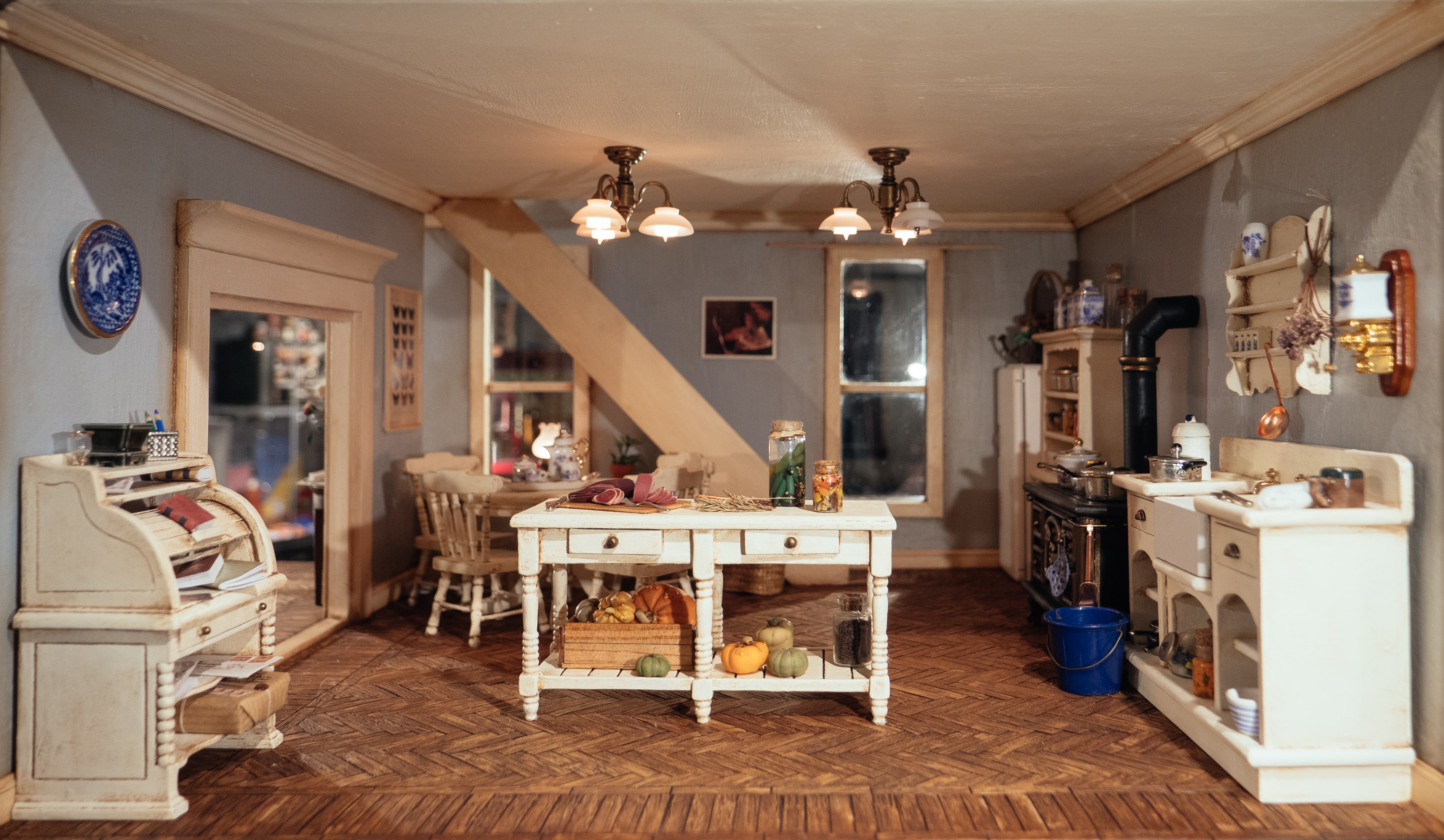 Antique Dollhouses: Miniature Worlds of Collectible Charm
The miniature world of collectible dollhouses is a fascinating one! Vintage dollhouses are both beautiful and charming, full of tiny treasures that are often acquired from individual artists. Unlike the world of mass-produced plastic Barbie dreamhouses made for playing with Barbie dolls, tiny antique doll houses are unique collectibles, appealing to both children and adults alike. And believe it or not, the hobby is genderless – with many dollhouse collectors actually being men.
Follow along as we explore the wonderful world of collectible doll houses, the from the houses themselves to the whole selection of unique handcrafted accessories that you can decorate with.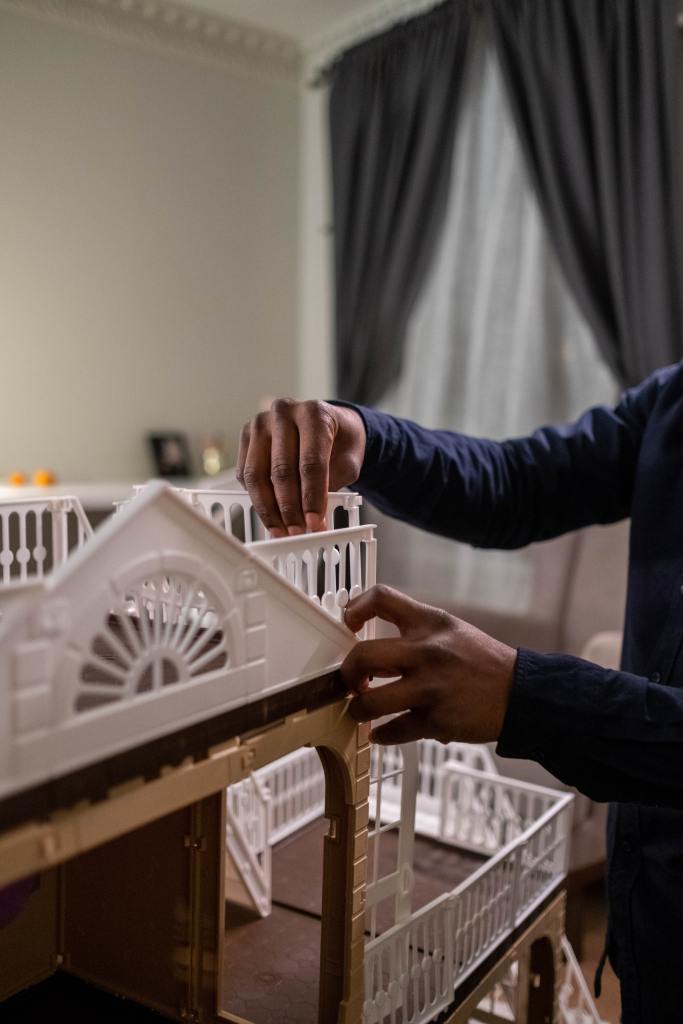 The Enchanting Universe of Collecting Dollhouses
Dollhouse collecting is a fascinating hobby. First, there are the houses themselves. You can purchase a house that is an exact replica of a real, full-sized home. These come in a wide variety of sizes, colors, and styles and are available for purchase online. You can purchase a pre-assembled dollhouse, or if you're feeling especially crafty, you can buy a kit to start construction on your own house. You can also opt to furnish a single dollhouse room or apartment. These are known as "room boxes."
Equally as fascinating as the houses and room boxes are the miniature furnishings that are placed inside of them. Dollhouse collectors select miniatures with the utmost care, with hyper-realistic items being the most sought after. Dollhouse miniatures are usually made by highly-skilled artisans with the best materials, and can be found online or even commissioned. Because so much care goes into these pieces, they are usually quite expensive to procure. Dollhouse collecting is an expensive hobby if one is serious about it!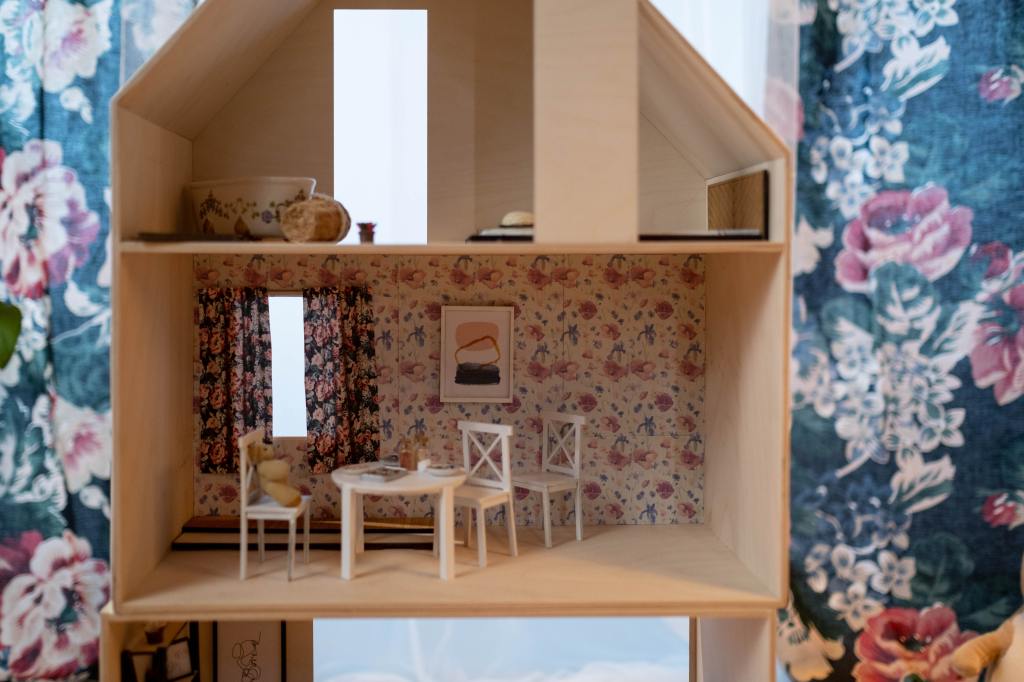 Hidden Treasures: Uncovering the Value in Antique Dollhouses
Vintage and antique dollhouses can sell for hundreds or thousands of dollars! The price of the dollhouse depends on a variety of factors, including the age, the maker, and the craftsmanship. As tiny dollhouse accessories can tend to go missing over time, their presence can add a lot of value to a collectible dollhouse. Dollhouses that are furnished tend to sell for much more than empty, unfurnished doll houses.
The top price that a dollhouse has ever sold for was in 1978, when a dollhouse known as Titania's Palace sold for almost $300,000 at auction at Christie's in London. This 16-room mansion from the 1920s came with heat and electricity, making it a desirable purchase.
Queen Mary's Dollhouse: Meet the Most Valuable Dollhouse Ever
There are a variety of beautiful and expensive dollhouses in existence, but perhaps the most valuable is one that was gifted to Queen Mary of England. Commissioned by her cousin, Princess Marie Louise, this dollhouse was created by architect Sir Edwin Lutyens. The furnishings are detailed, with some bottles of real wine, miniature paintings by well-known artists, and over 300 miniature books. The famous dollhouse now sits in a room at Windsor Castle in England.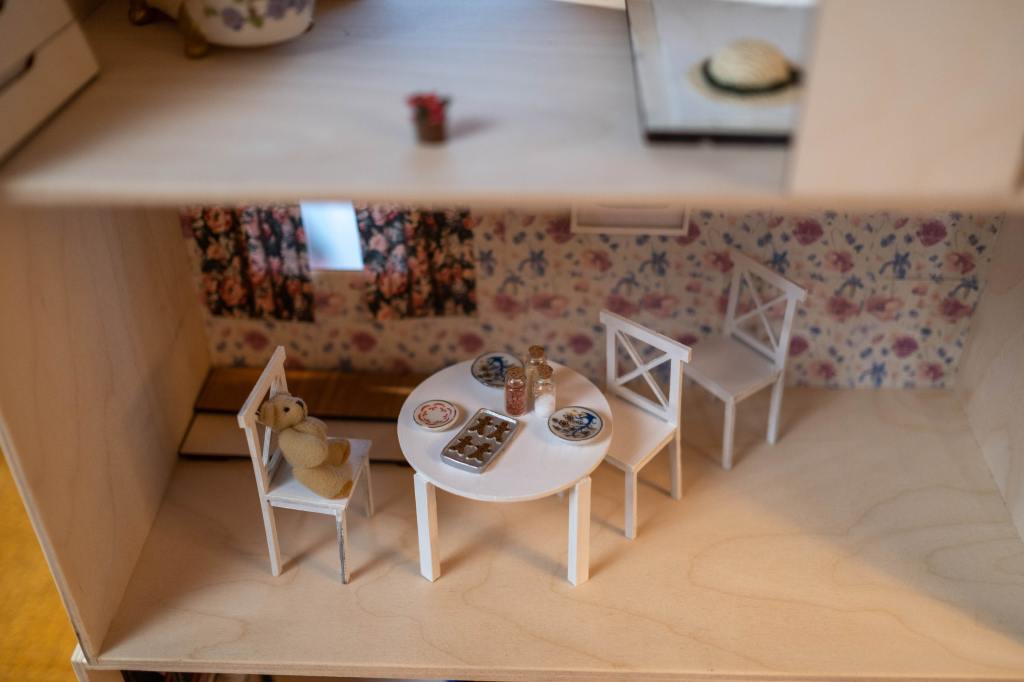 Trend or Timeless? Assessing the Contemporary Popularity of Dollhouses
Dollhouses remain a popular niche hobby. Dollhouse collectors still exist, as do the talented artisans that produce their furnishings. Originating in the 17th century, antique and vintage dollhouses are experiencing a resurgence of popularity in the 2020s. The 19th and 20th centuries are considered the "golden age" of dollhouses, with beautiful designs and stunning craftmanship on display in houses from that era. Still, more modern dollhouses are in demand as well. You can still find brand new dollhouses in a variety of online and brick and mortar stores, as well as tiny accessories.
Collectors tend to enjoy dollhouses that mimic a variety of styles of full-sized décor, such as Victorian, Colonial, and mid-century modern. Decorating a dollhouse is a fun way to exercise ones interior design skills on a smaller scale – which is perhaps why many people find this hobby so appealing!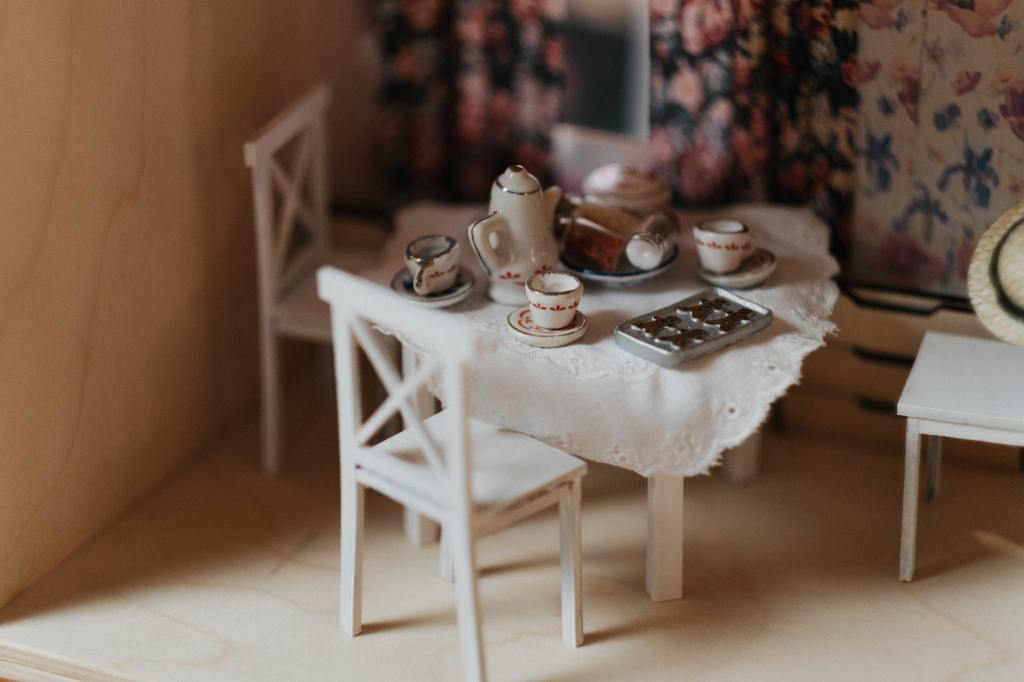 FAQ:
How do I begin my own dollhouse collection?
You can look for vintage, antique, or even brand new dollhouses by searching online on eBay, Etsy, and other stores. Once you have a dollhouse or room box set up, it's time to fill it with beautiful miniature finds, which can be bought online from dollhouse artisans.
Where can I find reliable platforms for buying and selling collectible dollhouses?
You can buy dollhouses at 1stDibs, Vintage Dollhouse Shop, The Little Dollhouse Company, Etsy, and eBay, among others. Newer dollhouses are available in person at stores such as Hobby Lobby.
What are the key features that make a dollhouse valuable?
Dollhouses that are furnished tend to sell for higher prices than empty ones. The miniature, detailed décor pieces on display in the dollhouse add a lot of value. Dollhouses are also valued for the age, condition, rarity, and design details.
Sources
https://www.therichest.com/luxury/10-of-the-most-expensive-dollhouses-in-history/
https://www.forbes.com/2001/09/12/0912connguide.html?sh=b43ac79181d7
https://www.theguardian.com/lifeandstyle/2009/dec/08/dolls-house-collecting-miniature
https://www.yahoo.com/lifestyle/vintage-dollhouses-sell-5000-yours-082252689.html
About Collectibles Insurance Services
Collectibles Insurance Services has been protecting collections since 1966 and all coverage is provided by a carrier with a group rating of "A" (Excellent) by AM Best, the leading rating agency for the insurance industry.

Comprehensive coverage includes, but is not limited to: accidental breakage, burglary, fire, flood, loss in the mail, theft, natural disasters, and other causes of loss unless specifically excluded from the policy. Deductibles start at $0 for collector policies and we provide coverage for the market value of your collection for losses in excess of $50.

Additionally the protection extends At home and away, and we don't require collection itemization and serial number nor extensive paperwork and red tape.