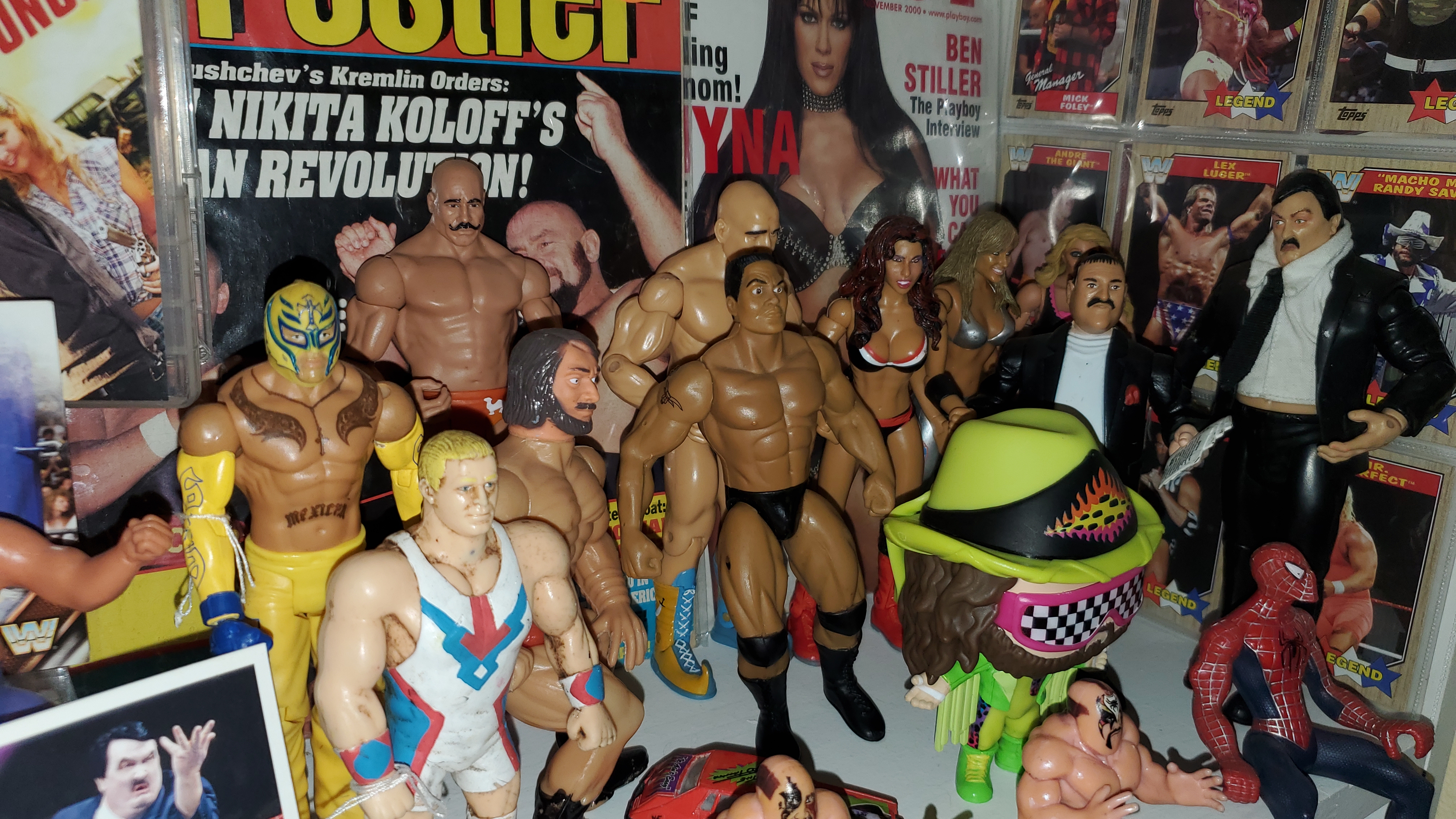 An Eclectic Collection of Nearly 4,000 Items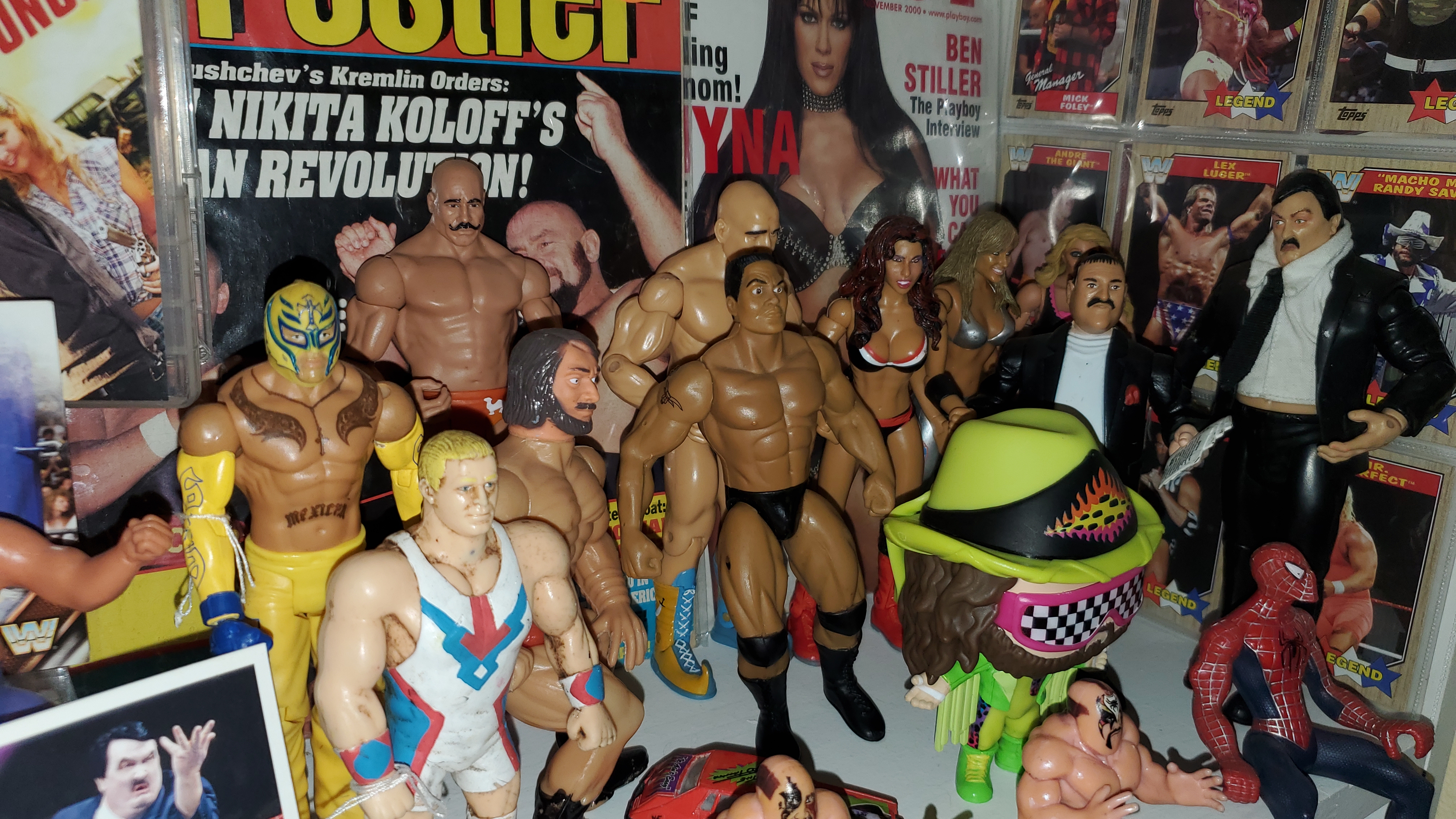 An Eclectic Collection of Nearly 4,000 Items
Michael Dixon refers to himself as an "eccentric collector." Shares, Michael, "If I like it, I put it in my collection." The unique feature of this collection, dubbed "Dixon's Dungeon," is the sheer variety of items that are included. Unlike many collections, there is no specific focus. There are action figures, toys, books, antiques, license plates, comic books, wrestling items, instruments, records, cassettes, sports collectibles (especially hockey), and so much more!
Michael was a kid in the 1980s, where he developed an interest in action figures – many of which are still in his collection today. "I never let any of them go!" says Michael. About 15 or 20 years ago, he started really building his unique collection, buying items from places such as thrift stores, antique shops, garage sales, estate sales, and auctions. "I had to do some psychoanalysis to decided if I was a collector or a hoarder," Michael explains. "I like my house filled up with knick knacks!" He even shares this passion with his daughter. His home has been called a mini museum.
Among the variety of items in his collection are 2,000 comic books, 400 Star Wars action figures, and 150 wrestling figures. Michael's favorites include a set of lawn Jarts, which are darts that were banned in the 80s and 90s. He found them in his grandma's closet and added them to the collection. He also loves a 1985 Power of the Force Star Wars Yakface action figure, a 1978 blue Snaggletooth, and the first issue of Teenage Mutant Ninja Turtles that was released in 1983.
The oldest item in the collection is a dinosaur bone, which is about 30 million years old. Other notable older items are some books from the 1700s, as well as vintage toys from the 1960s and onward. One of the most sentimental items in the collection is a Star Wars Emperor figure from 1983, which Michael has had since childhood. Also notable is the 1980s editions of the Advanced Dungeons and Dragons books.
Many of the items in Michael's collection have appreciated in value over the years. In the early 90s, Michael paid $12 for his Teenage Mutant Ninja Turtles comic, which is signed by Kevin Eastman, one of the creators of Teenage Mutant Ninja Turtles. This is now worth between $4,000 and $5,000. Another item that has increased in value is his Devo record, which he bought for $5 and is now worth $300 or $400.
The collection is on display in a few places: in two rooms in Michael's house, in an off-property storage room, in Michael's classroom where he teaches, and at his brother's record store called Maynard's Music. "I have what I call my Comstock Comic Book Closet, which is a room with my comics and superhero action figures. My dining room has my instruments, antiques, and a cabinet full of vintage Star Wars figures. The back room contains wrestling, Dr. Who, Star Trek, a line of toys called Final Faction, books, drums, vinyl records, Star Wars, Masters of the Universe, G.I. Joe, diecast cards, and more."
Whenever Michael travels, he seeks out places where he can add to his collection, which has grown to include between 3,000 and 4,000 items, or "relics", as Michael refers to them. He refers to them as relics because of his love for Indiana Jones, who also collects relics.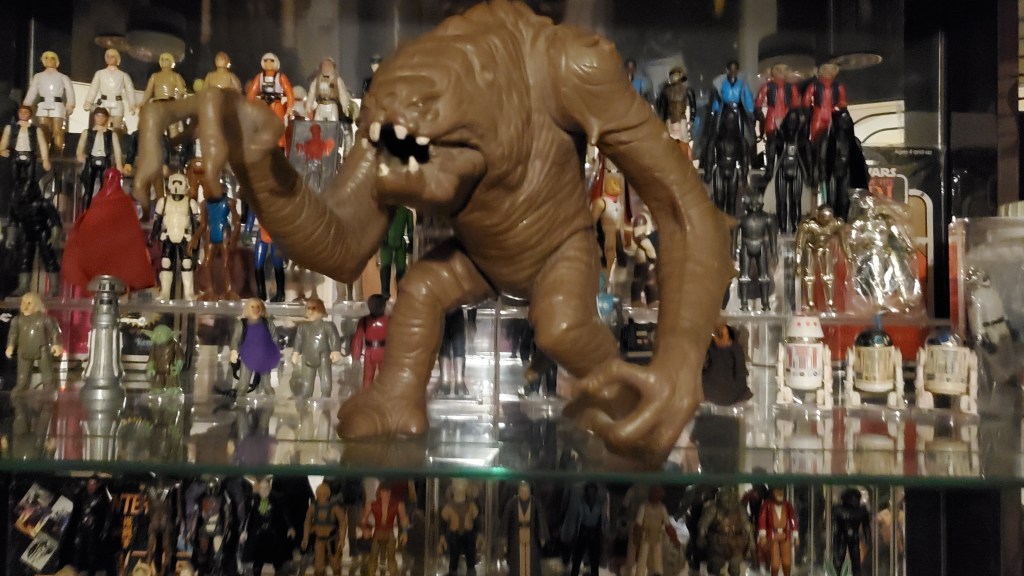 About Collectibles Insurance Services
Collectibles Insurance Services has been protecting collections since 1966 and all coverage is provided by a carrier with a group rating of "A" (Excellent) by AM Best, the leading rating agency for the insurance industry.

Comprehensive coverage includes, but is not limited to: accidental breakage, burglary, fire, flood, loss in the mail, theft, natural disasters, and other causes of loss unless specifically excluded from the policy. Deductibles start at $0 for collector policies and we provide coverage for the market value of your collection for losses in excess of $50.

Additionally the protection extends At home and away, and we don't require collection itemization and serial number nor extensive paperwork and red tape.