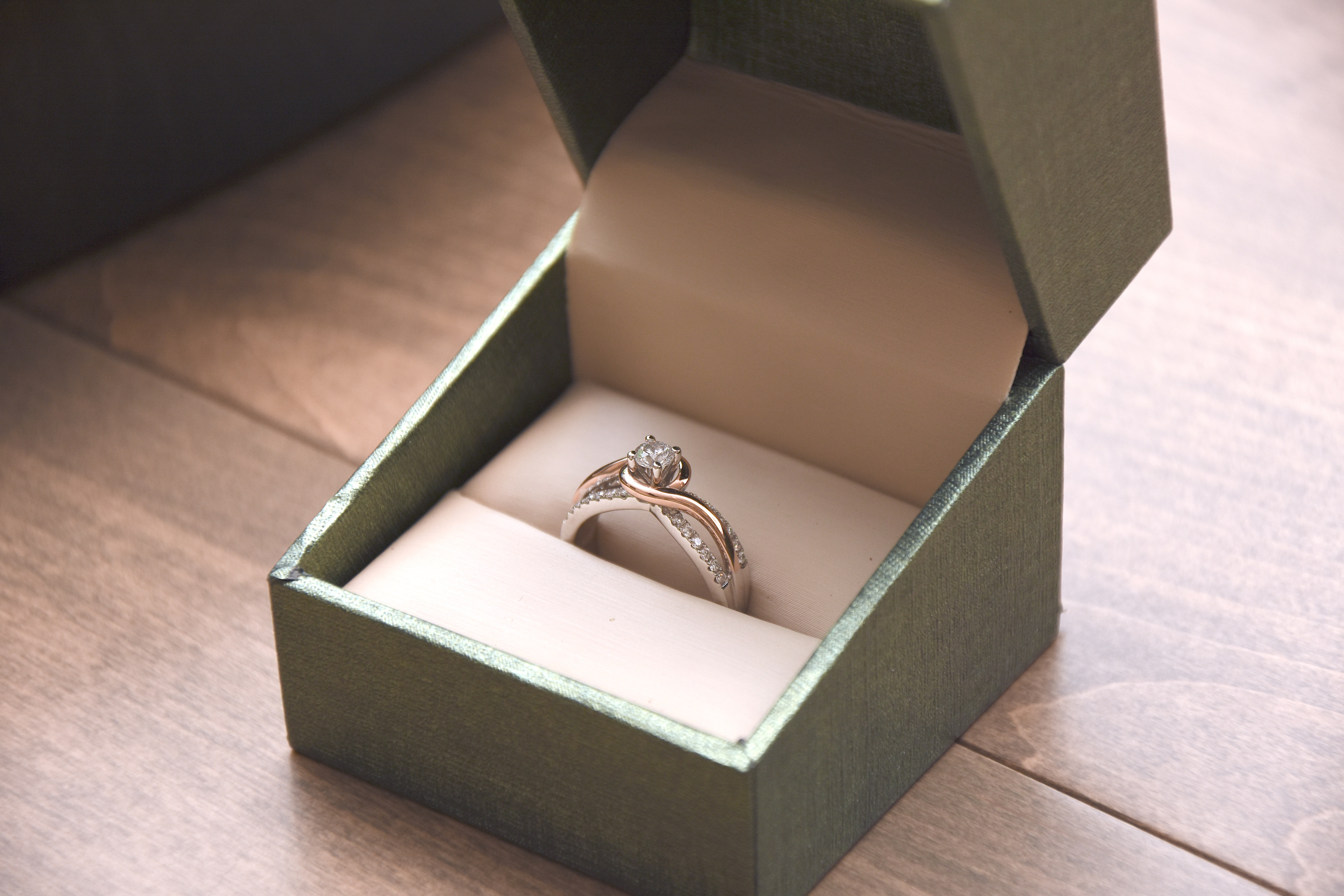 Family Heirloom Examples: Preserving Memories for Generations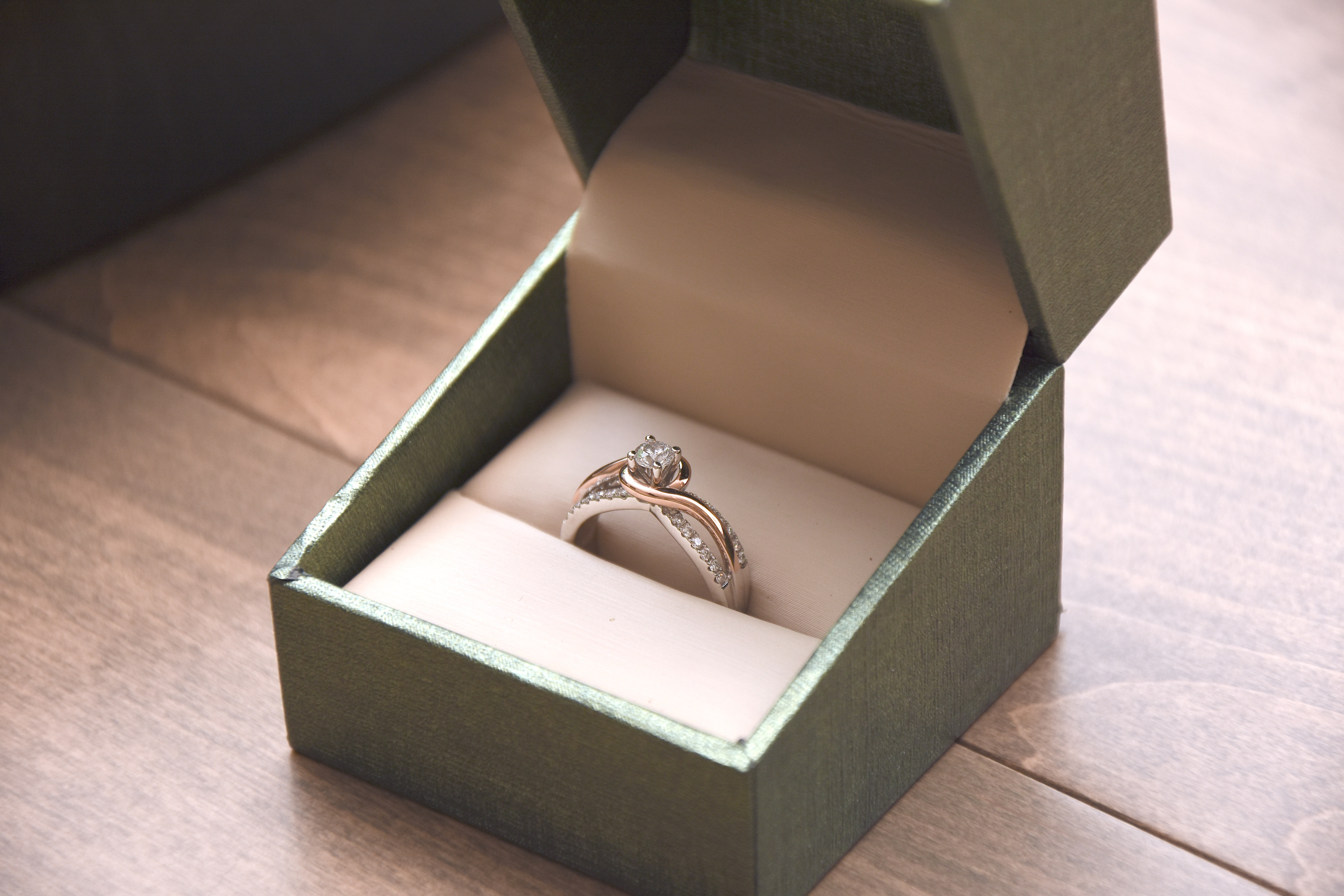 Family Heirloom Examples: Preserving Memories for Generations
Family heirlooms are special items that are passed down in a family. They could be anything from a special wedding dress, to a prized piece of jewelry, to a handmade quilt. These precious items are passed from one generation to the next, and preserving these items is like preserving a special piece of family history.
Family heirlooms are among the most treasured collectible items. They are often proudly put on display and meticulously cared for by their owners. Beyond preserving the piece itself, there is often a story that goes with the item, and memorializing that story by writing it down is often an important way to ensure that family history is passed on to the next generation.
Perhaps you are looking to create your own heirlooms. You want to pass something on, and you're not sure which items will work the best as an heirloom. In this blog post, we will discuss a variety of different items that could be passed on as family heirlooms, as well as our tips for preserving them.
Family Heirloom Jewelry Ideas
Jewelry is one of the most common heirlooms that gets passed down through the family, perhaps due to its high value. Here are some items you could pass on to your children:
Engagement Rings & Wedding Bands:
Engagement rings often make a great family heirloom! Often, a mother's or grandmother's ring is passed on to the next generation. Sometimes the entire ring is passed on and simply resized to fit its new owner. Other times, the gemstones and metal may be used to create a ring in a more current style for its new recipient. Either way, passing on your engagement ring is a good way to preserve some family history. If you don't want the ring to be altered, be sure to make those wishes known to the new owners of the ring.
Rings, Brooches, Necklaces, or Pins:
Any type of jewelry that you treasure can be passed down in your family. Special rings, brooches, necklaces, and even pins can be a treasure trove of sentimental value. They don't always have to be extremely valuable – if you have costume jewelry that is special to you, you can pass it on to your family members.
Pieces with Monetary Value:
If you own any extremely valuable pieces of jewelry, these can be passed down in your family as both an heirloom and a simple way of preserving family wealth. If you have invested a significant amount of money into a piece, be sure to make that known to your next of kin, so that the piece isn't parted with for a low amount of money when you pass on. If you have any documentation that goes with your jewelry, be sure to keep that stored in a safe place and let family members know where to find it.
Historical Pieces of Jewelry:
You may already own a family heirloom that has historical significance, or perhaps you simply love antique jewelry and own some pieces that you would like to pass on. What makes these pieces special is the story behind them, so be sure to document anything that you know about the piece by writing it down!
Other Pieces with Emotional Value:
You may have other pieces of jewelry that have special emotional value, such as items given to you by a spouse or by another family member. Save these pieces to pass along, and be sure to share the story that goes with them!
Family Heirloom Clothing and Accessory Ideas
Clothing and other accessories can make great family heirlooms. Here are some of our favorite items to pass down:
Wedding Dresses:
Vintage wedding dresses can be a special item to pass down to the next generation. The tricky part about this is that styles change over the years, so your dress may not be in fashion by the time a special wedding rolls around. If you aren't too attached, you might allow the new bride to alter the dress to suit her style. If you can't stand to see your dress altered, then perhaps you could pass on a veil or another wedding accessory.
Fur Coats:
Fur coats can be incredibly valuable, beyond being a precious family heirloom. You can pass a fur coat on as an heirloom to be worn for special occasions. They also make great accessories for a winter wedding! Be sure to care for them properly. There are services available that will help you clean and care for your furs, so take advantage of them.
Vintage Clothing:
Wearing vintage clothing has become quite popular! Passing on your clothing to the next generation gives it a new lease on life. As with anything you pass on, be sure to provide instructions to the recipient about whether or not you mind seeing the clothing altered to suit their taste. If you have photos of yourself wearing the outfits you are passing down, be sure to share those when you pass on the clothing. It can be exciting to see how the same item was worn by people of multiple generations.
Baby Clothes:
Baby clothes can be great family heirlooms! When it comes to baby clothes, focus on clothing that was worn for special occasions or has a special meaning to you. Styles change, so you may not be able to pass on these clothes to be worn by a new baby. However, you may want to preserve items such as a christening gown or an outfit worn for a baby dedication.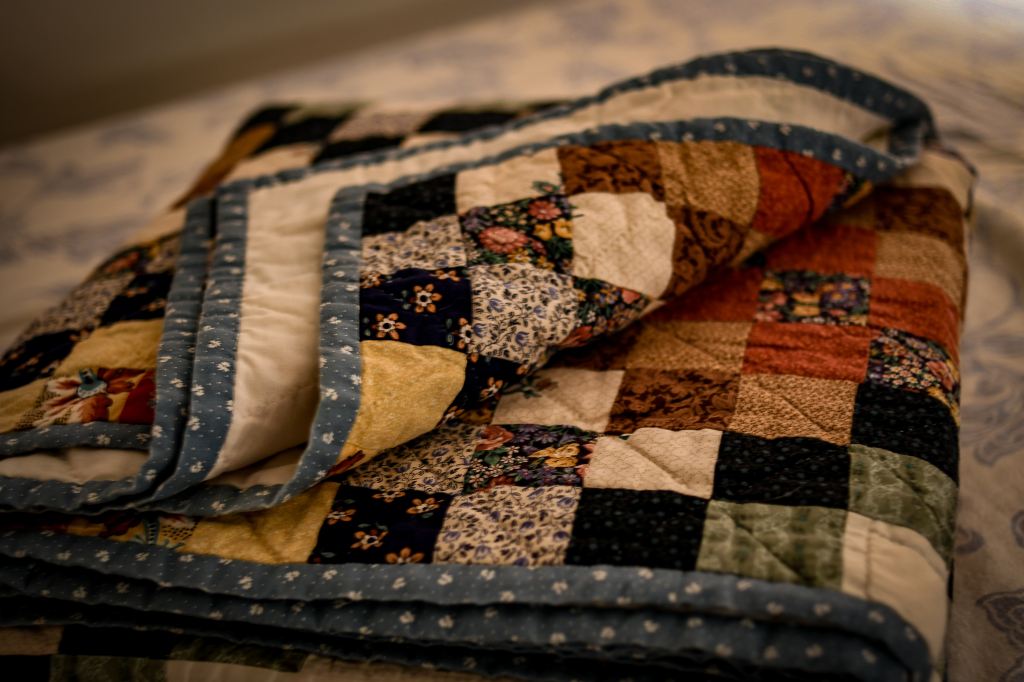 Quilts or Blankets:
Handmade quilts or knitted blankets can be a great item to pass down! They are practical, and if kept in good condition they can easily be put to use by the new recipient.
Family Heirloom Recipe Ideas
Recipes are often handed down to other family members, and there are some unique ways to preserve these special recipes. Here are some of our ideas: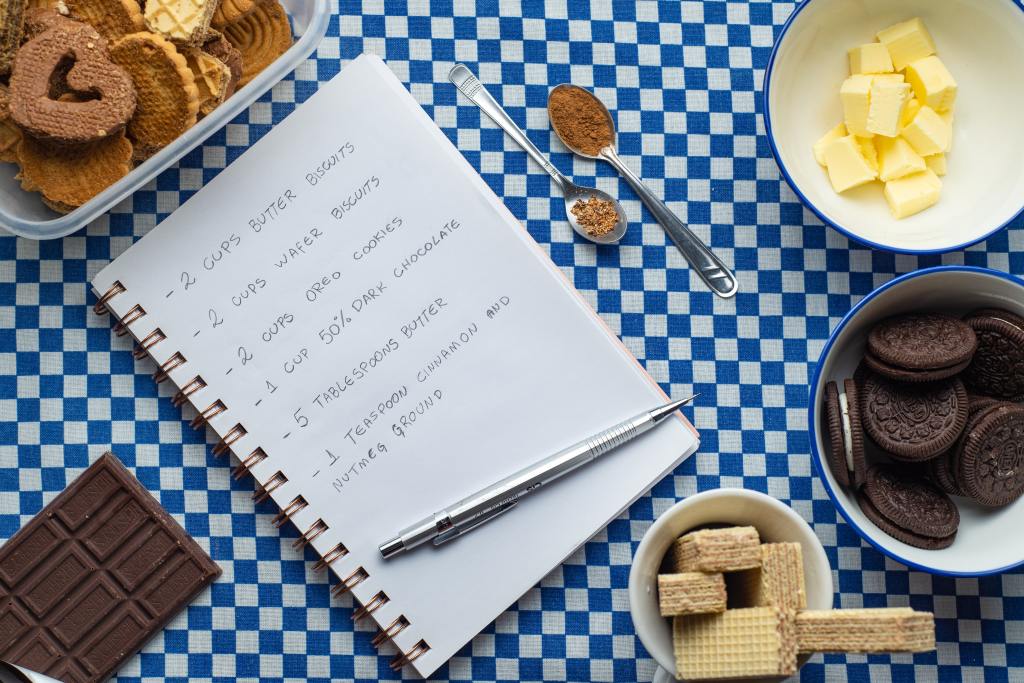 Handwritten Recipes:
Handwritten family recipes can be a special thing to pass on to future generations. If they are on the older side, be sure to store them in such a way that they are protected. You may consider an album sleeve, or even laminating the recipe, so that it doesn't get destroyed.
Notated Recipe Books:
If you have a lot of family recipes, you might consider creating your own recipe book and having it printed. The great thing about this is that you can include any family stories or history that go along with the recipes.
Vintage Cooking Items:
You might consider passing on vintage kitchen utensils. An even more popular heirloom is when you pass down a special set of dishes or china. It can be exciting to see these special items given a new life when a younger generation puts them to use.
Other Family Heirloom Keepsake Ideas
There are a plethora of items that can be passed down to younger family members. Here are some that fit into the "miscellaneous" category: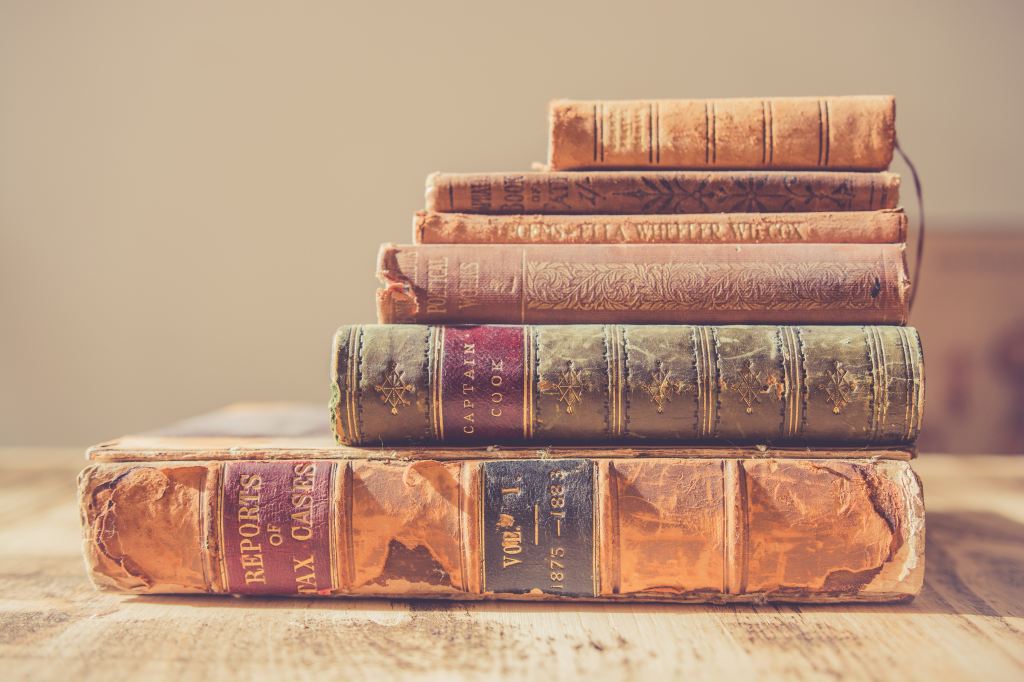 Books:
If you have a special copy of a book, this can be handed down to the next generation. Make it extra special by writing an inscription on the inside of the front or back cover. Date it and sign your name so that they remember where it came from!
Photographs and Albums:
Family photos are always an exciting thing to browse through. Take good care of yours by preserving them in photo albums. You can also make memory books online using services such as Shutterfly.
Letters and Correspondence:
What better way to learn family history than by reading family letters written by the older generation? These days letter writing is a lost art, but consider saving birthday and holiday cards, as well as thank you notes that were written by someone special. You can also consider saving journals and diaries – as long as you don't mind them being read by someone else!
Furniture and Home Décor:
Furniture and home décor are great items to pass on to the next generation. If the piece isn't too valuable, it can even be revamped to suit the style of the recipient. If the piece is valuable, be sure to pass on instructions so that the person using it knows that altering the design will affect the value.
Memorabilia and Collectibles:
If you have a special collection, you may consider passing it on to the next generation. If you do this, it's important to find out if the person you are passing it on to has an interest in the collection. Taking care of a collection can be a lot of work, and storing it can be tricky. You'll want to make sure that the next generation genuinely wants the responsibility of caring for such items.
Preserving, Documenting, and Passing Down Heirlooms
Once you've chosen an item to pass on as an heirloom, it's important that the item is preserved, well-documented, and passed down to someone who genuinely is interested in the piece. Here are some tips for accomplishing this:
Preservation Techniques:
With any family heirloom, you'll want to take special care of it to preserve it. The technique you use depends on the type of item. Pass on care and proper storage instructions along with the item to make things easier for the new recipient.
Documentation and Storytelling:
With any heirloom, knowing the story behind the item provides additional context that truly adds to the item's sentimental value. Be sure to document any important stories that go along with your items and pass this documentation along with the item.
Passing Down Heirlooms:
If you are planning on passing down an heirloom to a specific family member, it's important to talk to them about it and make sure it is an item that they are interested in and plan to take care of. Some items, especially larger items or ones that require a lot of care, may present a bit of a burden to the recipient if they aren't very interested in it. If the person you want to pass something on to isn't interested in the item, consider passing it along to someone else or selling it.
Digital Heirlooms:
With items such as family photos, a great way to share them is to digitize them. There are photo sharing apps you can use to ensure that all family members have access to this library of digital photos, and this can ensure that they are enjoyed by everyone in your family.
FAQs
Why are family heirlooms important?
Family heirlooms are important because they are a tangible way to preserve family histories. They often have stories that go along with them, and retelling these stories is an exciting way to keep a family's history alive.
About Collectibles Insurance Services
Collectibles Insurance Services has been protecting collections since 1966 and all coverage is provided by a carrier with a group rating of "A" (Excellent) by AM Best, the leading rating agency for the insurance industry.

Comprehensive coverage includes, but is not limited to: accidental breakage, burglary, fire, flood, loss in the mail, theft, natural disasters, and other causes of loss unless specifically excluded from the policy. Deductibles start at $0 for collector policies and we provide coverage for the market value of your collection for losses in excess of $50.

Additionally the protection extends At home and away, and we don't require collection itemization and serial number nor extensive paperwork and red tape.