Unveiling the Secrets: How to Identify Antique Dolls
Unveiling the Secrets: How to Identify Antique Dolls
Collectible dolls can be both beautiful and valuable! There are many types of antique dolls, from bisque dolls to Chinese porcelain dolls, and the oldest and rarest of them can be worth quite a bit of money. Antique doll collectors may focus on dolls from different time periods or made of specific materials.
When identifying the most valuable antique dolls, it's important to have a bit of knowledge under your belt. You'll want to be able to identify a porcelain doll from a bisque doll. You'll want to be able to figure out which dollmaker manufactured the doll and its approximate age. You'll also want to examine the doll's condition to determine how much it is worth.
Read on as we explore the world of antique dolls and how to determine their value!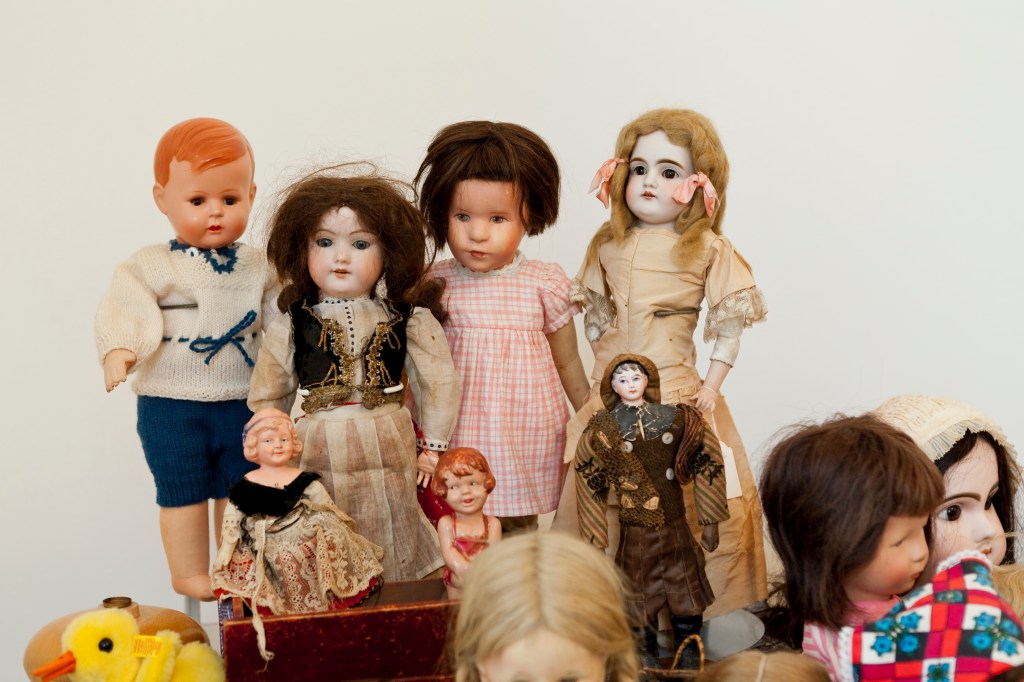 How to Identify Antique Dolls and Their Value
Interested in learning more about your antique porcelain dolls? From Chinese porcelain dolls to bisque dolls, we've compiled a complete guide to antique doll identification. Read on for our best tips on how to identify the origin of your antique doll and its value.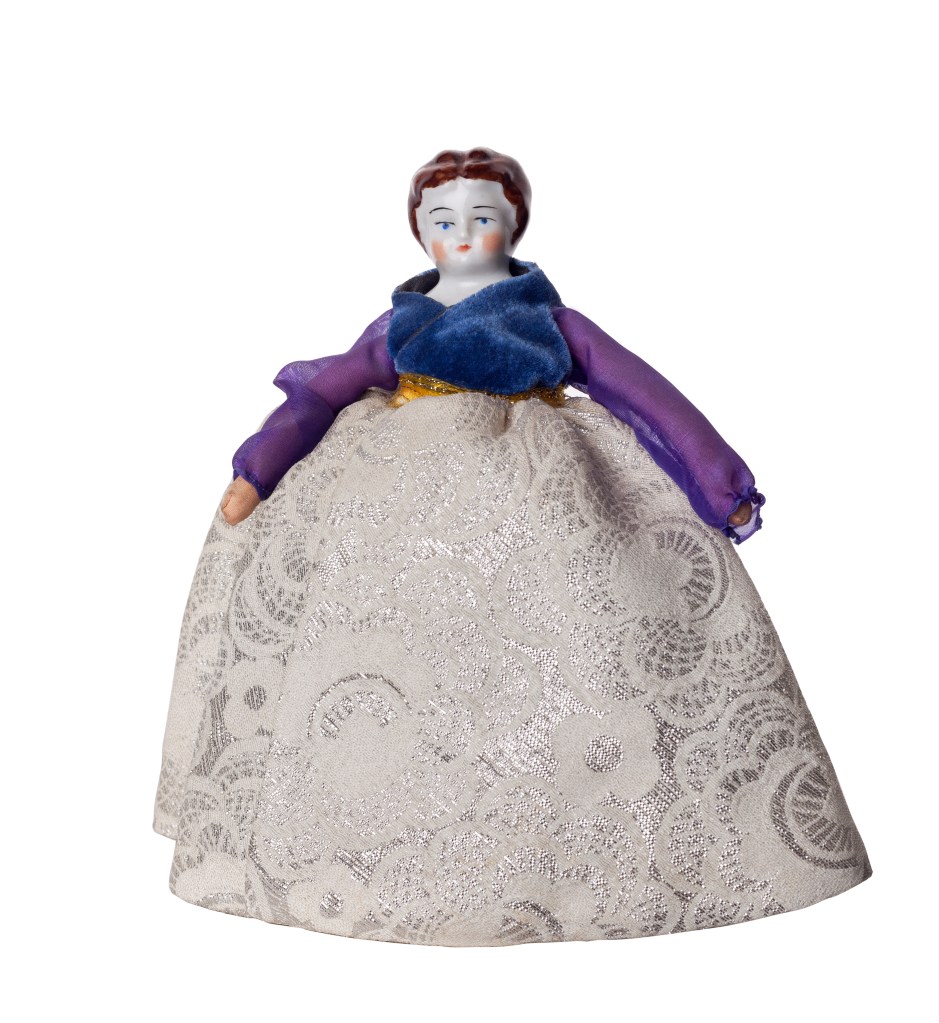 Identify the type of doll
The first step in determining the value of an antique doll is to determine what type of doll it is. Some of the earliest dolls fell into these popular antique doll categories:
China Porcelain Dolls
Between 1840 and 1880, Chinese porcelain dolls had china heads, while the body was made out of wood. Only the rarest of dolls were made entirely from porcelain. The porcelain was glazed to give the dolls a nice, shiny appearance. In the 1850s, German, Japan, and US dollmakers switched their technique to give these china dolls a more realistic skin tone.
Bisque Dolls
Bisque is an unglazed porcelain that has a matte finish. It was used to make dolls' heads and achieve a realistic skin tone. Bisque doll production started by French and German doll manufacturers in the late 1860s. Usually, the rest of the body of a bisque doll was manufactured from lighter materials. There were three primary types of bisque dolls:
Adult fashion dolls: These valuable antique dolls were fashioned after adult women and wore stylish clothing.
Baby dolls: These childlike dolls became popular in the late 19th century. They were made for playing with and they wore contemporary clothing.
Character dolls: These dolls wore costumes and were designed to imitate a specific personality.
Parian Dolls
Parian dolls are white and unglazed bisque dolls. Made from porcelain, these dolls did not have any added color. They were expensive to produce, so they were often used for display rather than for playing with. They lost their popularity in the 1880s.
Look for the maker's mark to identify the manufacturer
Most dolls have a mark on them that will help you figure out who manufactured them. Check out your doll's head, neck, shoulder, or foot for a manufacturer's mark. This will help you identify where the doll came from. This marking is usually a drawing, letter, number, or a combination of letters and numbers.
Some popular doll manufacturers include:
Armand Marseille: Armand Marseille dolls are among the most common antique dolls. The German company made dolls with bisque heads between 1885 and 1930.
Bertha Alexander: The Bertha Alexander Doll Company was started in 1923. These dolls, which became known as Madame Alexander dolls, were popular for their fashionable clothing.
The Ideal Novelty and Toy Company: Created in 1907, they were known for their "unbreakable" composition dolls and character dolls.
Identify the materials the doll is made of
An important way to evaluate your antique doll is to examine the materials the doll is made from. The materials will give you a hint about the time period that the doll is from! Materials, as mentioned previously, can include china porcelain and bisque.
Identify the doll's condition
When it comes to antique dolls, there are six labels that can help identify condition:
Mint
Near Mint
Very Fine
Fine
Good
Poor
The best dolls are in mint condition, and if they have their original packaging, the value will be even higher. To determine condition, examine your doll carefully with a magnifying glass to spot imperfections such as cracks and chips.
Look for similar dolls
A great way to determine the value of your doll and even to get clues about its origins is to find dolls that are comparable and examine those. You may be able to find similar dolls selling online and use the description and the price that the doll is selling for to assess the value and origins of your doll.
Examine all parts of the doll
It's important to evaluate all parts of the doll. You may find that certain parts have been repaired, which extends the life of the doll, but may lower the value.
Doll body: Antique dolls often had bodies made of wood, porcelain, or bisque. Later dolls had bodies made of cloth.
Doll eyes: Painted glass eyes indicate that a doll is antique. They typically can't move in older dolls.
Doll hair: Older dolls had molded hair that was painted with color. Some dolls from the 1800s had hair that more closely resembled human hair.
Doll clothing: Dolls from the 1800s to 1900s wore clothing that was often made from leather. After this period of time, manufacturers began making clothing from synthetic materials. If clothing is clean and free of stains, the doll will have more value.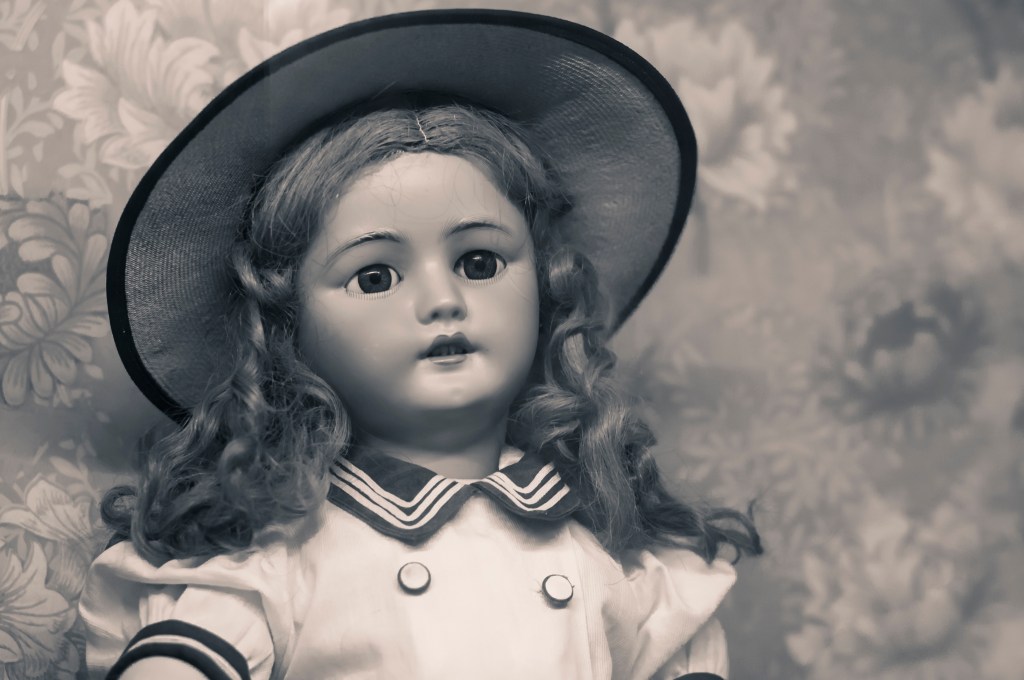 Browse Antique Doll Price Guides & Sold Values
Browse the internet and you will find access to plenty of doll price guides and doll reference books. These can help you identify your antique doll's value. Check out sites such as Amazon to view their guides. You can also look at doll auctions and find out what the final selling price was for similar dolls to yours.
Resources for Doll Collectors
Get connected with experts and fellow antique doll collectors for access to resources that will help you identify your doll's value. Here are some resources that can help:
The National Antique Dolls Dealers Association (NADDA): This organization was founded in 1986 to help dealers of antique dolls create a sense of confidence and trust with doll collectors.
The United Federation of Doll Clubs, Inc.: This international organization is completely dedicated to doll collecting.
Antique Doll Collector Magazine: Subscribe to this magazine and be sure to check out their digital back issues to learn as much as you can about doll collecting and the doll community.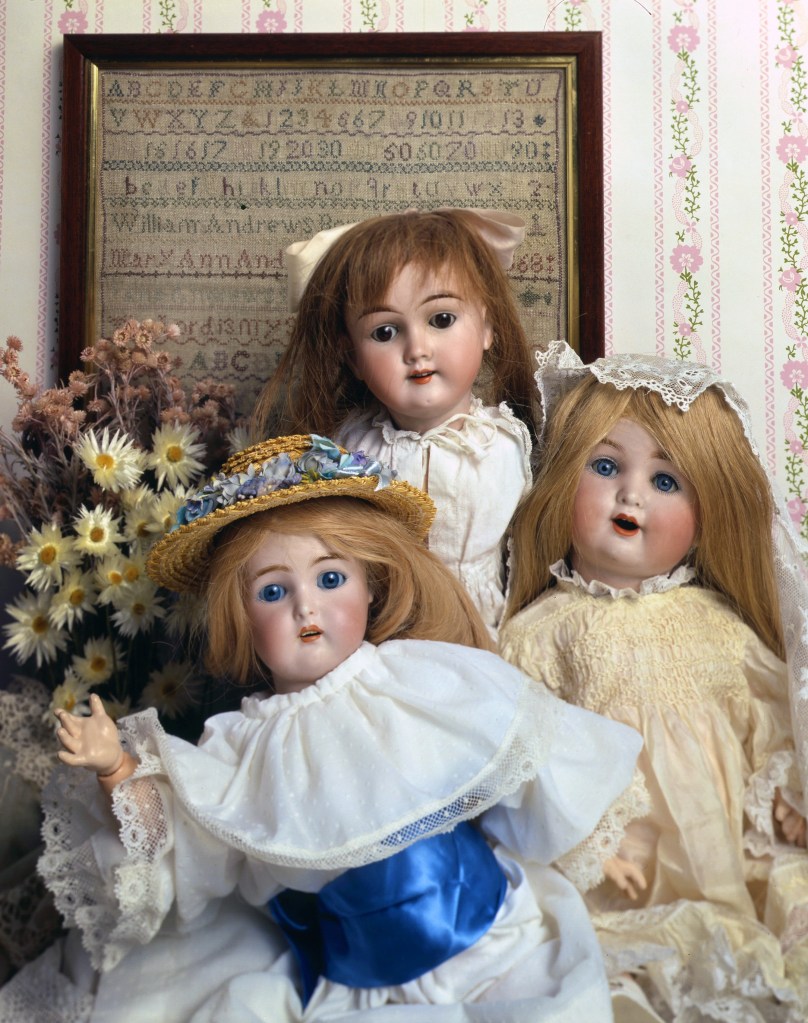 FAQs
Is there an app to identify dolls?
There is not an app to identify dolls, but there are resources available. The National Antique Dolls Dealers Association (NADDA) and The United Federation of Doll Clubs, Inc. are two groups dedicated to antique dolls. You can also subscribe to Antique Doll Collector Magazine to learn more about antique dolls.
Are very old dolls worth money?
An antique doll can be worth a lot of money on the doll market. Examine similar old dolls on the internet to help you determine your doll's value!
Are there any porcelain dolls worth money?
Yes, your antique porcelain doll could be worth a lot of money. Its value greatly depends on the doll's age – is it an antique doll or a contemporary doll? The value is also impacted by the condition of the doll, the doll's manufacturer, and the condition of the accessories and doll clothing.
Sources
https://www.nonamehiding.com/old-dolls-worth-money/
https://www.invaluable.com/blog/antique-porcelain-dolls/
https://www.lovetoknow.com/home/antiques-collectibles/antique-doll-value
About Collectibles Insurance Services
Collectibles Insurance Services has been protecting collections since 1966 and all coverage is provided by a carrier with a group rating of "A" (Excellent) by AM Best, the leading rating agency for the insurance industry.

Comprehensive coverage includes, but is not limited to: accidental breakage, burglary, fire, flood, loss in the mail, theft, natural disasters, and other causes of loss unless specifically excluded from the policy. Deductibles start at $0 for collector policies and we provide coverage for the market value of your collection for losses in excess of $50.

Additionally the protection extends At home and away, and we don't require collection itemization and serial number nor extensive paperwork and red tape.