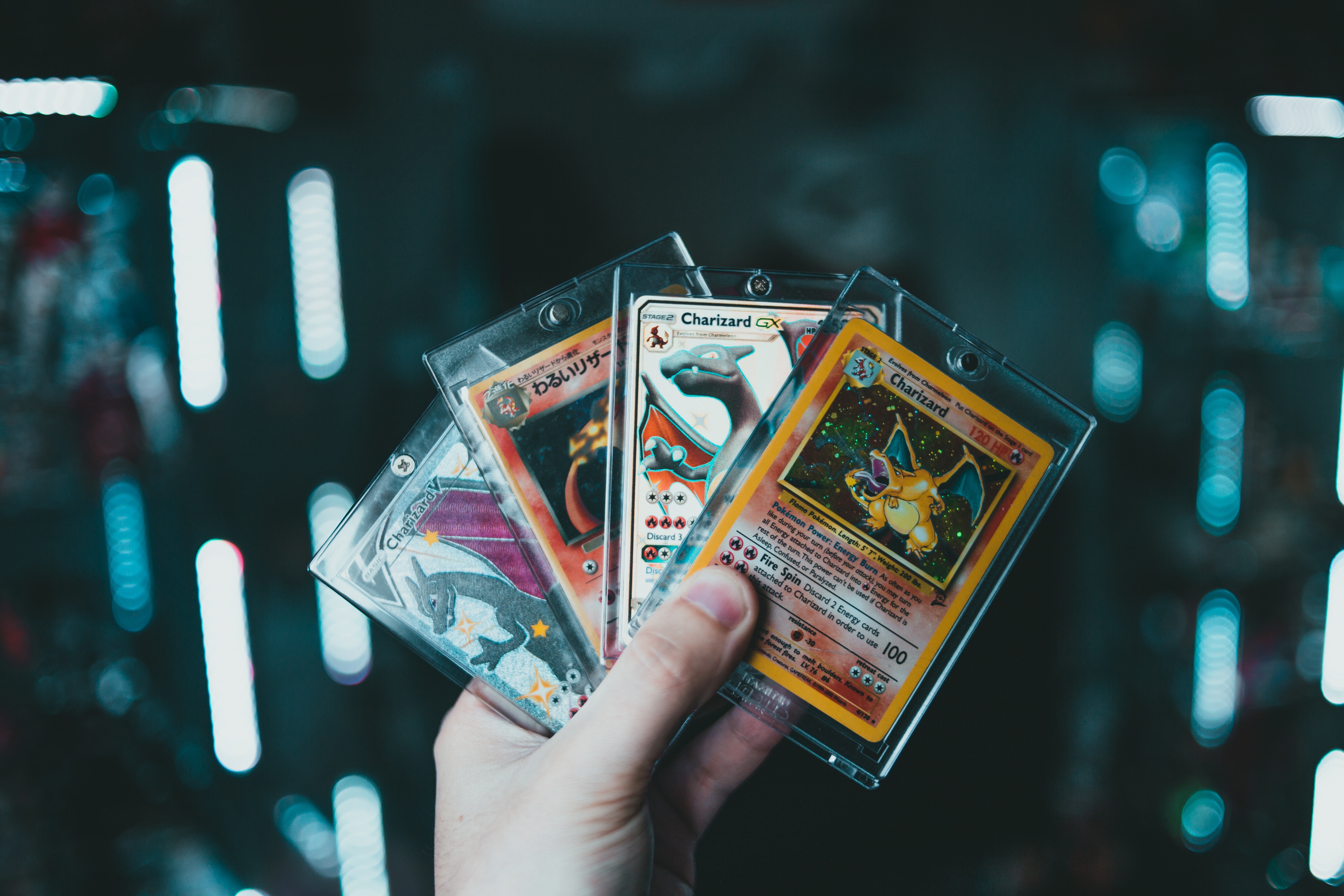 The Most Expensive & Rare Pokémon Cards: Updated List of 2023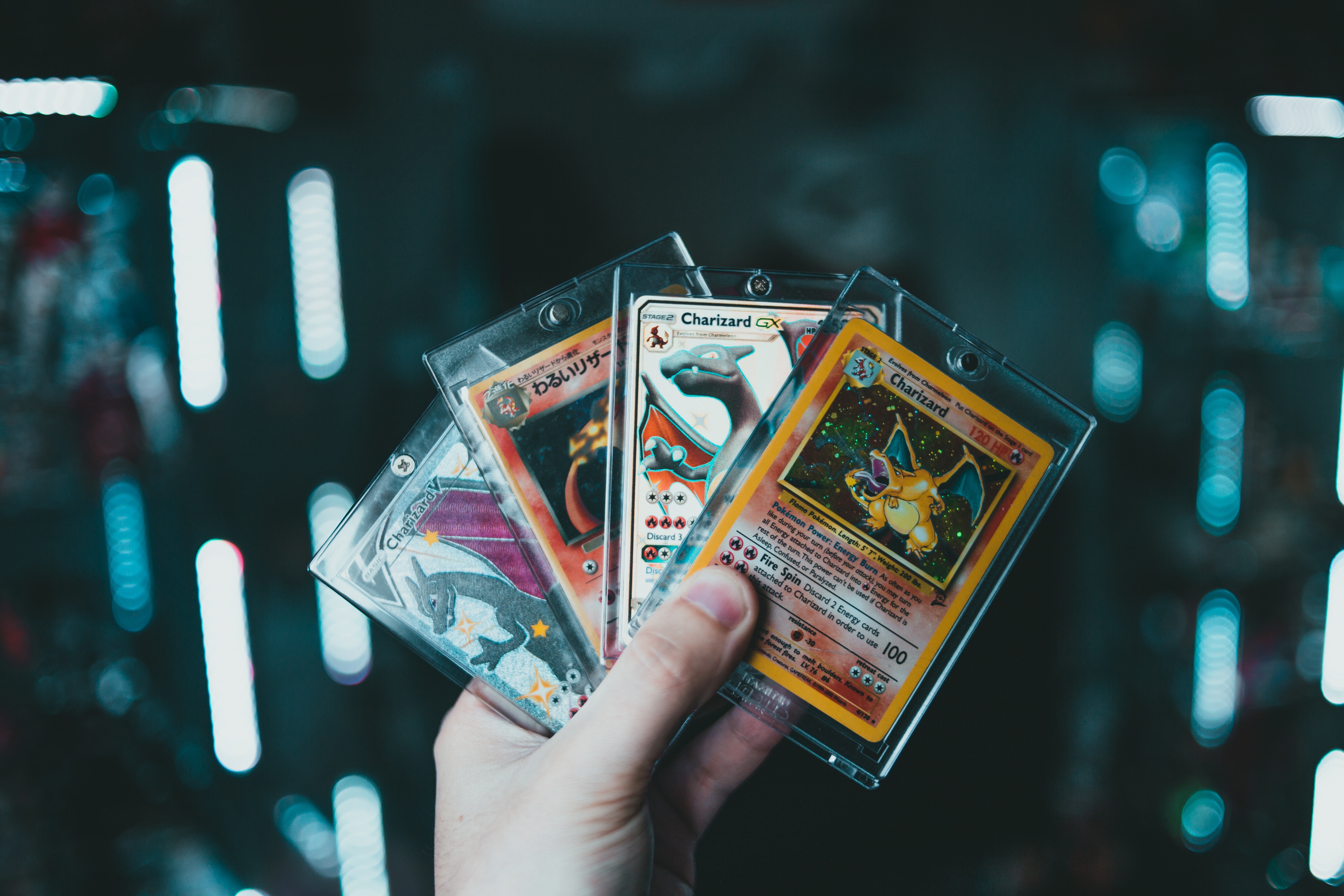 The Most Expensive & Rare Pokémon Cards: Updated List of 2023
Pokémon card collecting is an extremely popular pastime! The Pokémon franchise has been around since the 1990s, first gaining popularity overseas before making its way to the United States. It has remained steadily popular, and it even experienced a resurgence in popularity during the COVID-19 pandemic, when collectors stuck at home took a renewed interest in organizing and growing their existing collections.
Over the years, some of the most in-demand and rarest Pokémon cards have shot up significantly in value. In this blog post, we'll be listing some of the rarest and most valuable Pokémon cards of all time, plus exploring the reason behind the buzz for each valuable card.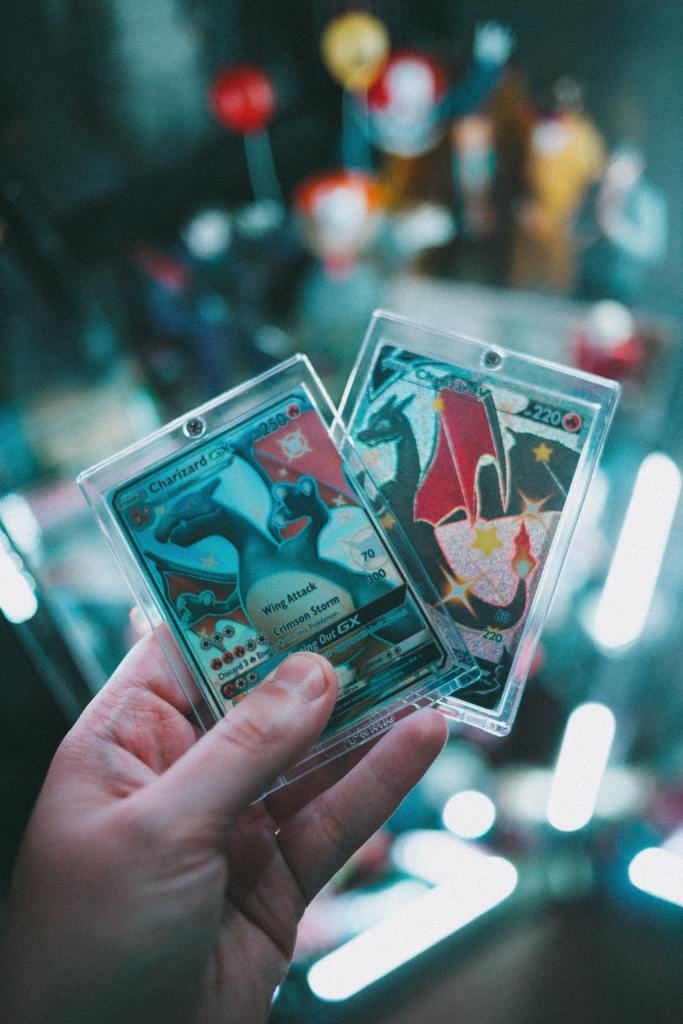 The Most Expensive and Rarest Pokémon Cards
Identifying rare Pokémon cards requires some skill and knowledge. You may be wondering, which cards are the most valuable in the Pokémon world? What are the best Pokémon cards to invest in?
Read on as we uncover some of the most valuable Pokémon cards in the Pokémon franchise – and uncover the reasons why they are the most valuable and rarest Pokémon cards.
Black Triangle Base Set Booster Pack – $2,700
At one point, Wizards of the Coast printed too many Base Set booster packs that contained the 1st edition logo. They covered this logo with a small black triangle. This has created a valuable collector's item, the Black Triangle Base Set Booster pack. If you happen to find one of these, avoid the temptation to open the pack, as the packaging is what gives this set its value of $2,700.
Topps Chrome Charizard Tekno #06 – $23,000
This card is valuable for both its age and its rarity. In the early 2000s, Topps had a license to produce Pokémon cards. While you can't use them in the Pokémon Trading Card Game, these early Topps cards have become very valuable. The Topps Chrome Charizard Tekno sold in March 2022 for $23,000 in an eBay auction.
Master Scroll – $25,000
This 2010 Master Scroll Trophy card, which is not available in English, was awarded to anyone who earned 8,600 points in the Japanese Pokémon fan club called the Daisuki Club. A grade 9 version of this rare card sold on eBay for $25,000.
Gold Pikachu – $29,520
The Gold Pikachu Pokémon card was introduced in 2018 for the 20th anniversary of the Pokémon Trading Card Game. Although it's a relatively new card, it is among the rarest and most valuable cards. It is made with 11 grams of 24-karat gold and replicates the original design of the Japanese Pikachu card.
Holographic Crystal Charizard 1st edition – $40,800
This card originated from the Mysterious Mountains e-card Pokémon TCG expansion pack. It was the last expansion created by Wizards of the Coast before their license to print Pokémon cards ran out. You can put this card through an e-reader for additional content, such as games or Pokedex info. One of these Pokémon cards sold in an October 2022 auction for $40,800.
Holographic Gold Star Rayquaza – $45,100
This card is the biggest chase card from one of the rarest Pokémon Booster Boxes in history. This card has a shiny holographic sparkle to it, and the shiny Rayquaza is very popular with collectors. One of these Pokémon cards sold for $45,100 in 2020.
Holographic Gold Star Torchic – $50,000
Gold star Pokémon cards are popular with collectors because of how rare they are, as well as for their stunning artwork. This card shows Torchic popping out of the frame and winking. A grade 10 version of this card sold for $50,000 in October of 2021.
No. 2 Trainer – $50,300
This Pokémon card is a rare promo card that was made for the Tropical Mega Battle tournament, an annual competition that occurred from 1999-2001. The top three players in each region were awarded a card. In 2020, this card sold for $50,300.
Base Set No Rarity Venusaur – $55,000
This card is a 1st edition, and 1st edition Pokémon cards can fetch a pretty penny. This particular card had a printing issue that contributes to its value. The black star that is supposed to note the rarity of the card is missing. In 2021, this card sold for $55,000 at a PWCC auction.
2005 Summer Battle Road Mew Victory Orb – $60,000
This Pokémon card was awarded as a prize in the 2005 Summer Battle Road tournament, which had nine regional competitions. The top three players in each region received this card. It is quite rare, and a PSA 10 version sold in 2020 for $60,000.
64 Mario Stadium Chansey – $63,000
Nintendo hosted two contests while promoting the 1999 Nintendo 64 game, Pokémon Snap. For these contests, pictures taken in the videogame were made into Pokémon cards. Ten winners were chosen from each contest, and they received 20 copies each of their personalized Pokémon card. In December of 2022, one of these rare cards sold for $63,000.
1999 Tropical Mega Battle: Tropical Wind – $65,100
This card was a rare promo card that was made to celebrate the 1999 Tropical Mega Battle tournament. A PSA 10 version of this Pokémon card sold for $65,100 in October of 2020.
Master's Key – $66,000
This rare Pokémon card was a prize given to those who competed in the 2019 Pokémon World Championships. In total, 36 participants were given this Pokémon card, which was auctioned for $66,000 by PWCC in May of 2023.
Magikarp Tamamushi University Promo – $66,100
These rare Pokémon cards were given to the winners of the 1998 Tamamushi University Hyper Text Campaign. There were most likely about 1,000 copies of this card originally made. One sold on eBay in February of 2021 for $66,100.
2005 Play Promo Holo Umbreon – $70,000
This rare Pokémon card was given to members of the Pokémon Players Club who earned 70,000 EXP points. Members start out with only 1,000 points, so this was quite an accomplishment. This card had a holographic version which was never produced in English. A holo version of the card sold for $70,000 in a 2021 PWCC auction.
No.1 Trainer – $90,000
This rare Pokémon card, which may be the rarest Pokémon card in existence, was given to finalists in the 1999 Secret Super Battle Tournament. Only seven copies of this Pokémon card are believed to have been made. There are six in PSA 10 condition known to exist, and one of them sold in 2020 for $90,000 at auction.
Holographic Lugia Neo Genesis 1st edition – $144,300
Lugia is a popular Pokémon character with fans, so it's no wonder that this 1st edition holographic Lugia card is in demand with collectors. A grade 10 version of this Neo Genesis 1st edition Lugia sold for $144,300 in May 2021.
Kangaskhan Family Event Trophy – $150,100
This trophy Pokémon card was awarded to participants of the 1998 Pokémon TCG Battle Tournament. Each team in this tournament was comprised of a parent and a child. Teams that reached a certain spot in the contest were given this rare Pokémon card. It was never printed except for the tournament, and its rarity contributed to its sale price of $150,100 on eBay in October 2020.
Ishihara GX Promo – $247,230
Rather than featuring a Pokémon, this card actually highlights the president and founder of The Pokémon Company, Tsunekazu Ishihara. This Pokémon card was created to honor his 60th birthday and was given to employees who attended his party. In April of 2021, an autographed version of this Pokémon card sold for a whopping $247,230.
Trophy Pikachu No. 3 Trainer – $300,000
This Pokémon card came from June 1997, from the first ever Pokémon TCG tournament. All of the competitors that participated were children selected by a lottery. The Pikachu No. 3 trainer cards were awarded to the third and fourth place competitors in each of the tournaments. A copy of this ultra rare Pokémon card sold for $300,000 in April of 2023.
Presentation Blastoise – $360,000
The Presentation Blastoise Pokémon card was printed by Wizards of the Coast as a demonstration card, which was used to pitch the English version of the card game to Nintendo. This Pokémon card features some variations that make it more valuable, including different fonts, a missing energy symbol, and misspellings. In January 2021, a copy sold for $360,000 at auction.
Shadowless Charizard – $420,000
This 1st edition Pokémon card is a shiny Charizard that is prized for its rarity and for the printing error – a missing shadow from around the card's image box. A PSA 10 mint condition version of this card sold for $420,000 in 2022.
Topsun Charizard Blue Back – $493,230
This very rare Pokémon card may not even be considered a true Pokémon card. This is actually a prototype card printed by Topsun, before Creatures Inc. created the current version of the Pokémon TCG. The card has a blue back and no numbering, which places it among the rarest Pokémon cards. There are estimated to be about 31 of them in existence. In January 2021, a PSA 10 version of this card sold for $493,230.
Pikachu Illustrator – $5.28 million
This legendarily rare Pokémon card was a promo card that was given to winners of a 1998 illustration competition that was hosted by CoroCoro, a Japanese magazine. Just 39 copies were made of this card, whose artwork was drawn by Atusko Nishida, the creator of Pikachu. Influencer Logan Paul spent $4 million, plus traded in another card worth $1,275,000, in order to obtain this card.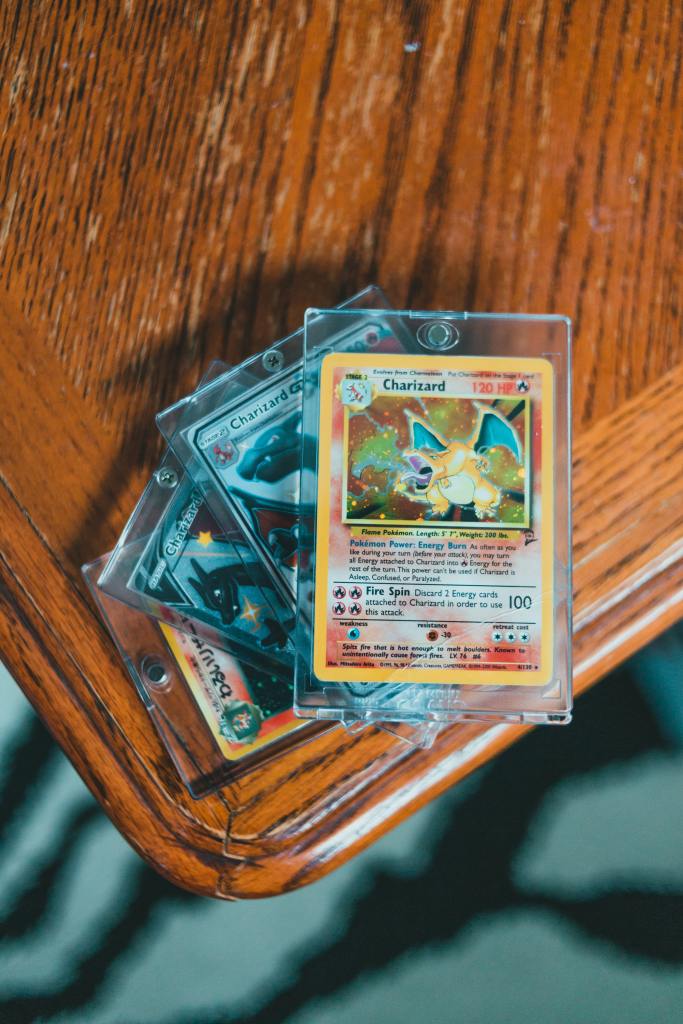 FAQs
Who owns the most expensive Pokémon card ever?
The most valuable Pokémon card is a Pikachu Illustrator Card. This valuable Pokémon card was purchased by Logan Paul for $5.28 million.
When did the Pokémon Trading Card Game gain popularity in the United States?
The Pokémon TCG arrived in the United States in 1998, and Pokémon cards have been popular there ever since.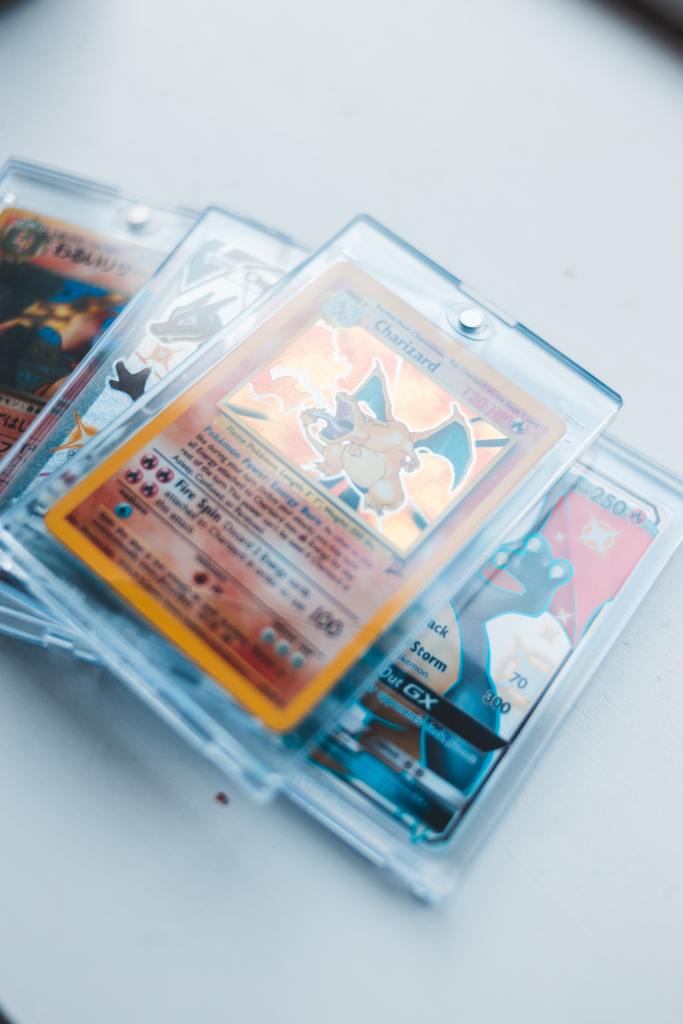 Sources
https://www.wargamer.com/pokemon-trading-card-game/rare-pokemon-cards
About Collectibles Insurance Services
Collectibles Insurance Services has been protecting collections since 1966 and all coverage is provided by a carrier with a group rating of "A" (Excellent) by AM Best, the leading rating agency for the insurance industry.

Comprehensive coverage includes, but is not limited to: accidental breakage, burglary, fire, flood, loss in the mail, theft, natural disasters, and other causes of loss unless specifically excluded from the policy. Deductibles start at $0 for collector policies and we provide coverage for the market value of your collection for losses in excess of $50.

Additionally the protection extends At home and away, and we don't require collection itemization and serial number nor extensive paperwork and red tape.