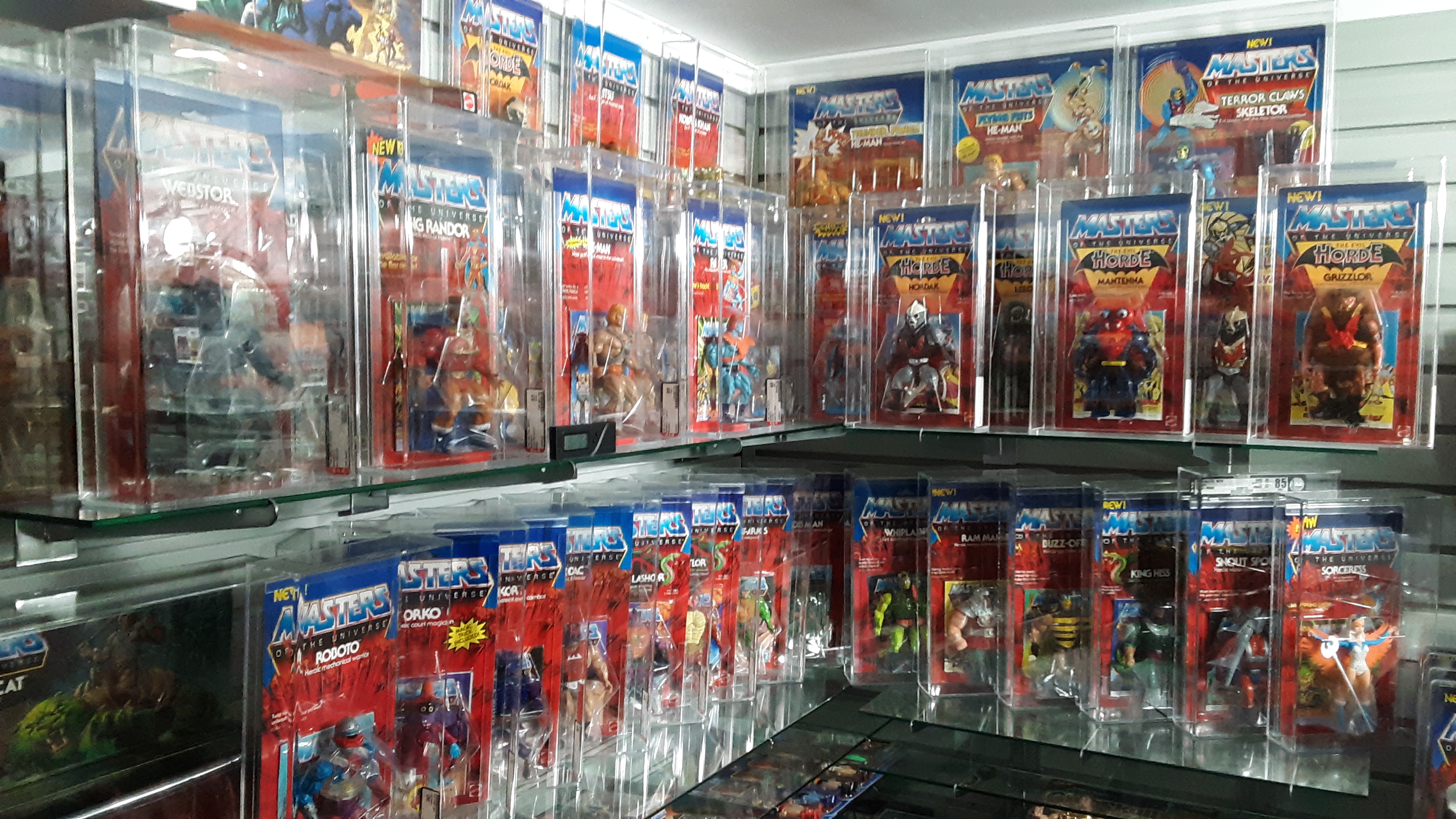 Collection of Vintage Comic Books and Action Figures is Taking Over a Finished Basement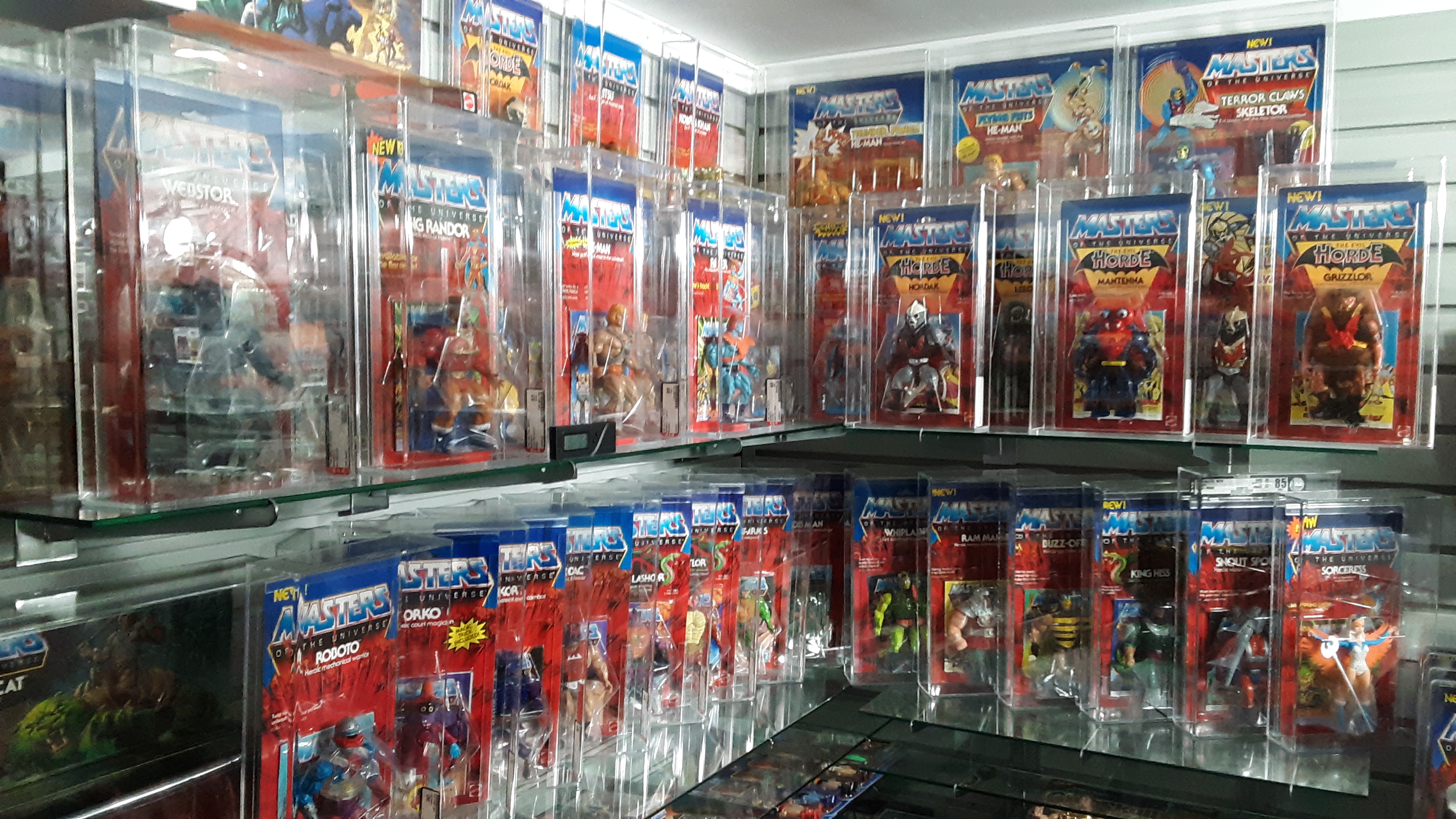 Collection of Vintage Comic Books and Action Figures is Taking Over a Finished Basement
John Babula's collection of vintage action figures and comic books started in the late 90s. John was inspired by a friend of his who was just starting his collection at the time. It began with Star Wars action figures. "My first purchase was a Star Wars item from Toys R' Us," shares John. "It was a scout trooper on a speeder bike. I remember getting that and thinking it looked really cool on my shelf."
From there, a passion for collecting was born – but it has since evolved significantly. John eventually developed an interest in Spider-Man comics and vintage toys from the 80s, which included Masters of the Universe, Transformers, G.I. Joes, Thundercats, GoBots, and Voltron. Eventually, he sold off his Star Wars collection to fund these new purchases.
When John started his collection, he immediately considered himself to be a collector, but the idea of what being a collector entails has since changed for John. Looking back, he wouldn't consider himself a true collector at first. "To me, being a collector means that someone is really invested in their genre, buys a lot of items, and has a lot of rare finds." It wasn't until COVID hit that John started collecting according to his sense of the term. During the pandemic, he connected with other collectors online, who commented that his collection was one of the best they've ever seen. "I started to realize that my collection could be considered one of the best around!" shares John.
What sets John's collection apart is that many of his items are graded, and they have relatively high grades. He has his action figures graded by AFA (Action Figure Authority), and most of them are graded 80-85 or higher.
John's collection is also unique for its depth. He considers himself lucky to have access to some of the items he now owns. Very early on in his collecting journey, John encountered someone who lived in California and worked for Mattel. This person had cases and cases of Mattel toys that were still mint in box, and he was selling them very affordably on eBay. John reached out and let this person know which genres he was interested in, and he sold John the items for very cheap prices. John considers that his collection today wouldn't be so impressive had he not found these items at such low prices.
Most of John's collection has appreciated in value over the years and is now worth much more than what he originally paid. For example, he bought a Skeletor gift set for about $100. Today, that item is worth around $2,000.
Many of his Masters of the Universe figures were purchased for around $20 each. Today, it's impossible to find even ungraded items for so low.
John's favorite piece from his collection is his original Masters of the Universe He-Man action figure. "I never had one as a kid, but I always wanted one," shares John. As an adult, John now has a sealed and graded version of the action figure on display. "It's a centerpiece of my collection, and one of my more expensive pieces."
Overall, John's collection has between 1,500 and 2,000 pieces. The bulk of his collection is Masters of the Universe figures, of which he owns around 900. John has some other interesting items in his collection, which include a graded Boulder Hill Playset which comes from a series called Mask. This playset has a grade of 80 and is worth between $5,000 and $7,000. John also owns all but 20 vintage G.I. Joe action figures, of which there are about 150 total. In terms of comics, he has the first appearance of Venom and the first appearance of Hobgoblin, both of which are very valuable with their 9.8 grade.
John's collection is stored in his finished basement. When he purchased his home, he built a room in the basement that is completely covered in slatwall and enables him to add shelves anywhere he wants. The collection has grown over the years and is spilling out into the other areas of the basement. Everything is organized by genre, and the collection continues to grow! "I'm very close to finishing certain lines of action figures. I need 12 more items for Masters of the Universe and 20 more G.I. Joes. I hope to finish up those lines so that I can sit back and admire them."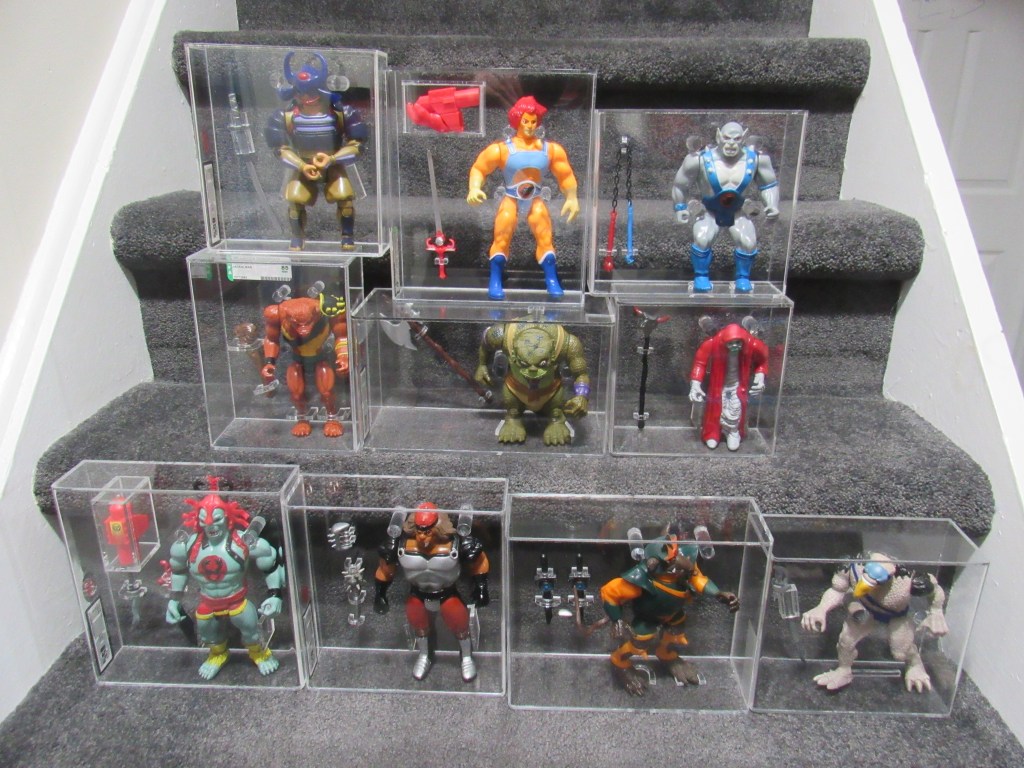 About Collectibles Insurance Services
Collectibles Insurance Services has been protecting collections since 1966 and all coverage is provided by a carrier with a group rating of "A" (Excellent) by AM Best, the leading rating agency for the insurance industry.

Comprehensive coverage includes, but is not limited to: accidental breakage, burglary, fire, flood, loss in the mail, theft, natural disasters, and other causes of loss unless specifically excluded from the policy. Deductibles start at $0 for collector policies and we provide coverage for the market value of your collection for losses in excess of $50.

Additionally the protection extends At home and away, and we don't require collection itemization and serial number nor extensive paperwork and red tape.