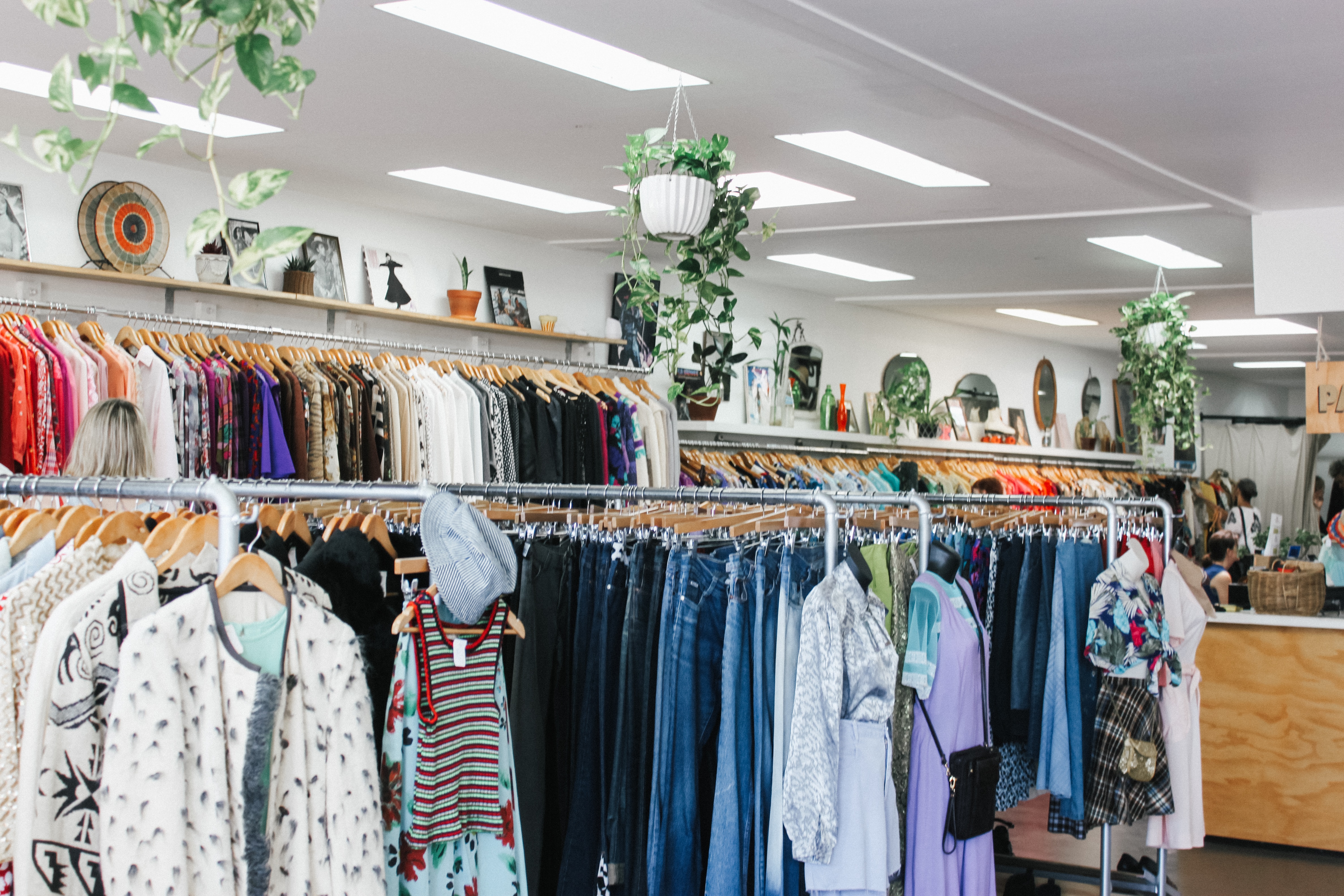 Uncovering Hidden Gems: Thrift Store Hunting for Vintage Collectibles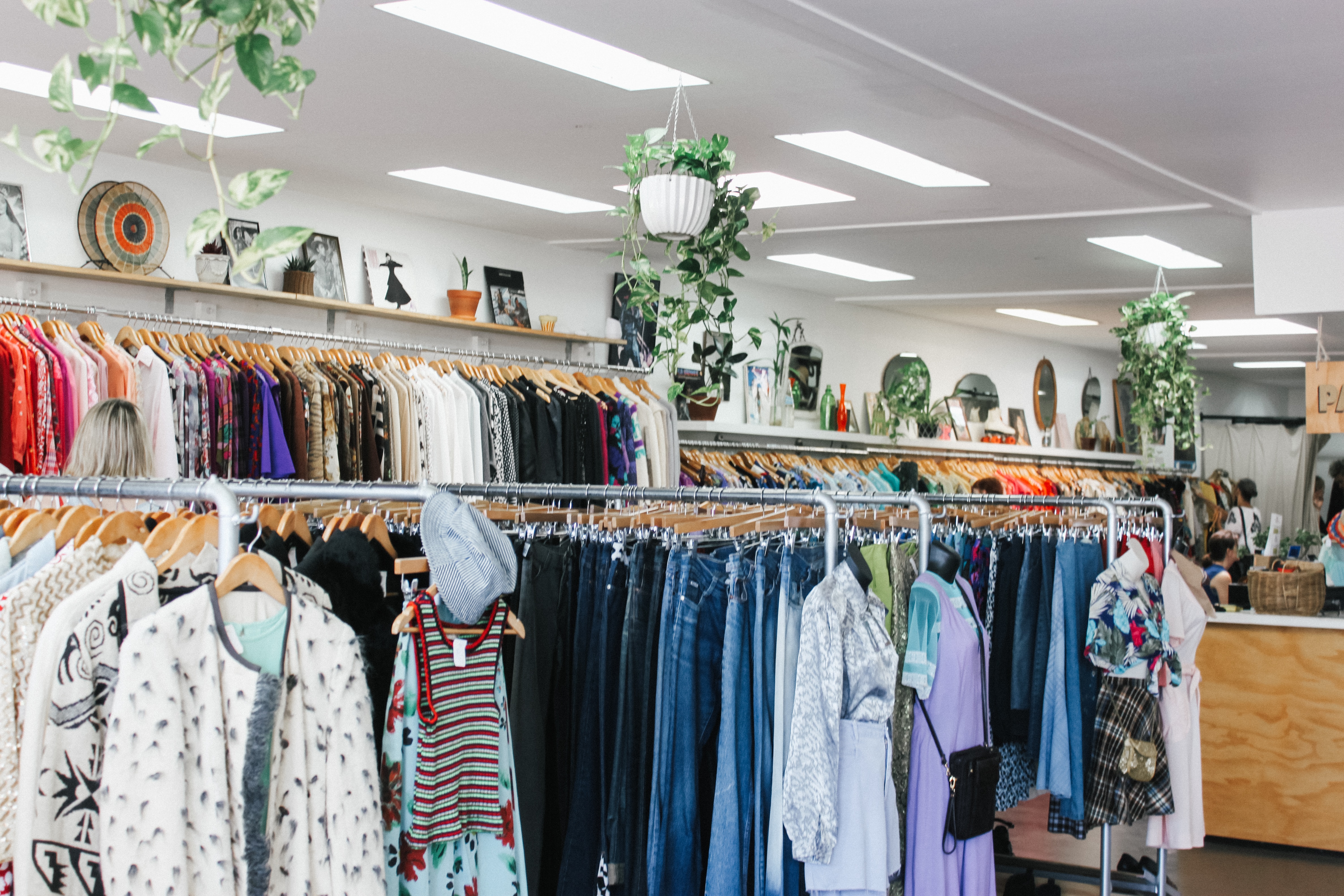 Uncovering Hidden Gems: Thrift Store Hunting for Vintage Collectibles
Thrift shopping can be an exciting hobby for collectors and non-collectors! Whether you opt to shop your local Goodwill store or a hole-in-the-wall local thrift shop, hardcore thrifters enjoy the thrill of the hunt. You never know exactly what treasures you may uncover. Will you score a vintage vinyl record, or a valuable antique ginger jar? Will you find that vintage toy you had as a kid, or a new designer handbag for a fraction of the cost?
If you are interested in thrift store hunting, this is the blog post for you! We're discussing how to find the best treasures at your local thrift store, what types of items you're likely to find, and tips for reselling those items online (in case you're not just looking to add to your own personal collection). Read on for a comprehensive guide to shopping in thrift stores!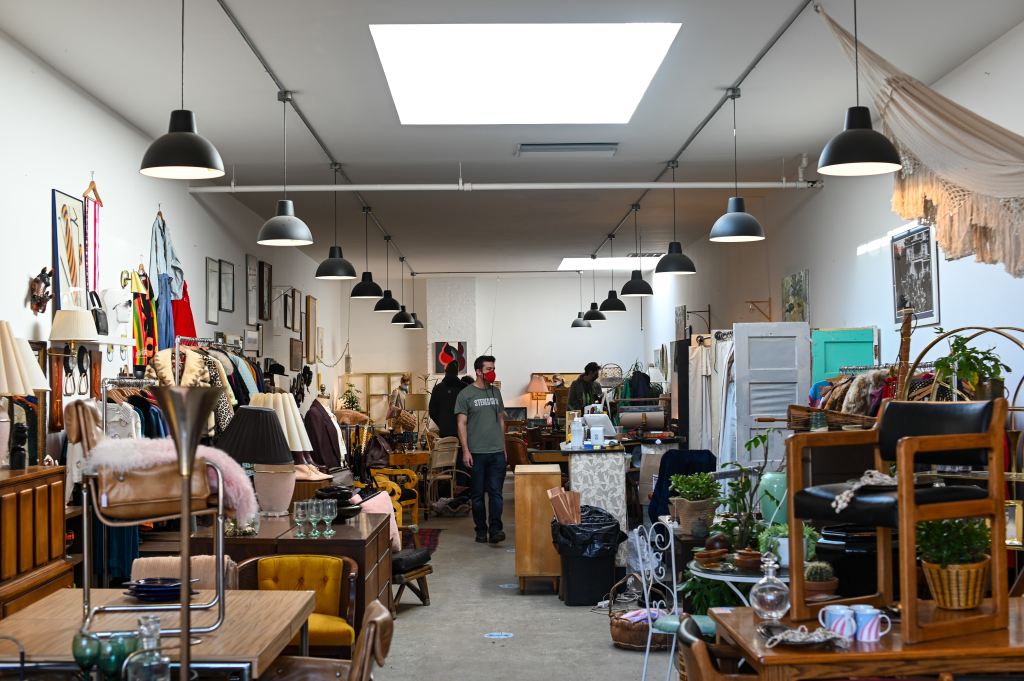 How To Find Treasures at Thrift Stores?
What's the best way to shop thrift stores and find success? There are certain tips that all avid thrifters follow in order to score big at the thrift store. Read on to learn our top secrets for thrifting!
Dress comfortably
Thrift shopping can require a lot of energy – especially if you are hitting up multiple shops in one day. Unlike a regular retail store, you never know what you're going to find – so you need to come prepared to thoroughly shop the store. Wear comfy clothes (and fuel up with your morning coffee) so that you are comfortable making your way through the aisles.
Know when the stores restock
Find out what days of the week your local thrift stores restock their shelves and be sure to hit up the store on those days. This will give you first access to new finds, rather than going on days when everything has already been picked through.
Learn to discern items that are quality
Are you thrift shopping for yourself, or shopping to resell? Either way, you'll want to be able to discern items that are quality. But if you are looking to resell, you'll also need to develop your eye for antiques and vintage pieces. It's important to have a general idea of what is popular and what things are worth. If you aren't sure, it's always a great idea to bring your smart phone with you so you can search the internet to research items on the fly.
Scan all aisles, including those that you don't expect
Thrift shops are often disorganized, which means that you may find a treasured antique in the toy aisle, or even an article of clothing in the wrong section. Be thorough and scan each aisle, even if you don't think you're looking for anything in that category. You never know what you're going to find!
Shop off-season
When it comes to clothing and décor, you may find incredible pieces that aren't quite right for the season – and that's the best time to buy them! You can save a lot of money when you purchase your Halloween decorations at the thrift shop in July, or your winter jacket in September.
Shop frequently
One of the most important tenets of thrift store shopping is to shop frequently. People that are successful at thrifting shop their local stores several times a week to ensure that they have access to anything that comes across the shelves. On weekends, you can plan a trip to thrift stores in another area for a change of pace.
The Best Things to Look For at Thrift Stores to Resell
You may be wondering – what are the best types of items to find at thrift stores? Honestly, the question should be, what can't you find at the thrift store! Here are some popular categories that you should keep an eye out for when you go thrift shopping.
Home Décor
Home décor is often plentiful at thrift stores, and you can find a variety of both vintage and modern pieces to decorate your home. This is especially true of knickknacks and home accessories, which can be pricey when purchased new.
The exciting thing about shopping thrift stores for home décor is that you can find pieces you won't find in stores, such as a vintage ginger jar, an antique vase, or vintage glassware. It's a great way to make your home look unique and give it a collected feel. Or you can make some money by reselling the accessories on Etsy or eBay.
Vintage Kitchenware
Vintage kitchenware is a great item to find thrifted. It's way less expensive than purchasing new kitchenware at retail stores (not to mention greener). You can find everything from used pots and pans to kitchen utensils. If you get lucky, you might even score a set of vintage silverware or serving pieces.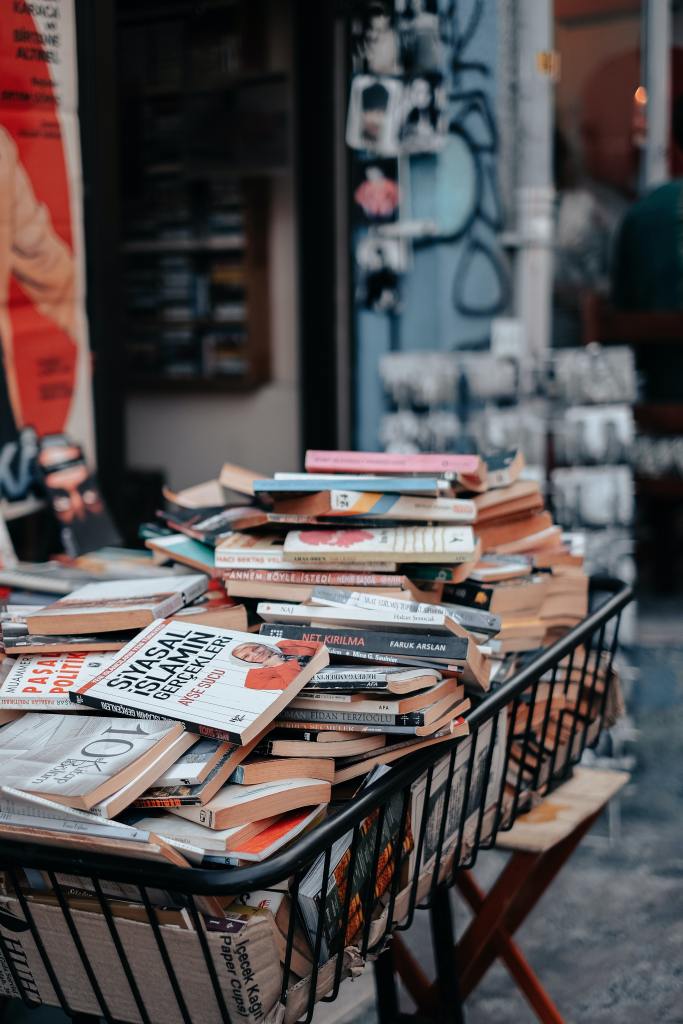 Books
Books are wonderful items to source at your thrift shop, as they are still usable even when not in perfect condition. They are typically sold for about $1 a piece, which is way less than buying a new book at Barnes and Noble. Plus, you'll have the added bonus of saving a wonderful book from ending up in a landfill.
Gaming Products
If you are a gamer, you may have luck finding secondhand gaming products, such as vintage Nintendo games or old gaming systems. Be sure to check the electronics section to see what's available!
Vintage Records
Vintage records are often plentiful at the thrift shop! If you love to play vintage vinyl records, or simply enjoy looking at the beautiful artwork on them, this is a great place to procure them inexpensively.
Sports Equipment
Sports equipment, such as used baseball bats, sports balls, and more, can often be found at a steep discount when they are thrifted. It's a lot less pricey than going to Dick's Sporting Goods for newer items. Be sure to give this section a look the next time you go thrifting!
Discontinued Toys
Thrift stores are often an excellent source of discontinued vintage toys – which are often quite valuable if you collect or resell toys! So don't skip the toys section, because you just might score that vintage Polly Pocket, My Little Pony, American Girl doll accessory, or vintage action figure.
Designer Goods
Designer clothing and accessories can often be found thrifted if you search hard enough. Some stores have become wise to this, and they will price these goods a bit higher than the rest. They may even have a special section behind the counter dedicated to more high-end goods. Still, the prices are much cheaper than buying new designer items, and you can save a lot by finding them on the cheap at the thrift store.
Vintage Cameras
If you are interested in photography or have an interest in collecting old cameras, the thrift store is a great place to track them down. Old camera equipment is frequently offloaded at the thrift store, and you can take them to a camera repair shop to get them back in working order if needed.
Vintage and New Clothing
Another great item to find thrifted is vintage and new clothing. Vintage clothing is exciting to look at, and you can find pieces from a variety of decades. But you can also purchase newer items, which you can add to your own wardrobe or use to make money by selling them on sites such as Mercari or Poshmark.
Costume Jewelry & Accessories
Costume jewelry and other accessories can be a great find! Don't forget to scour the jewelry section to see what treasures you can find!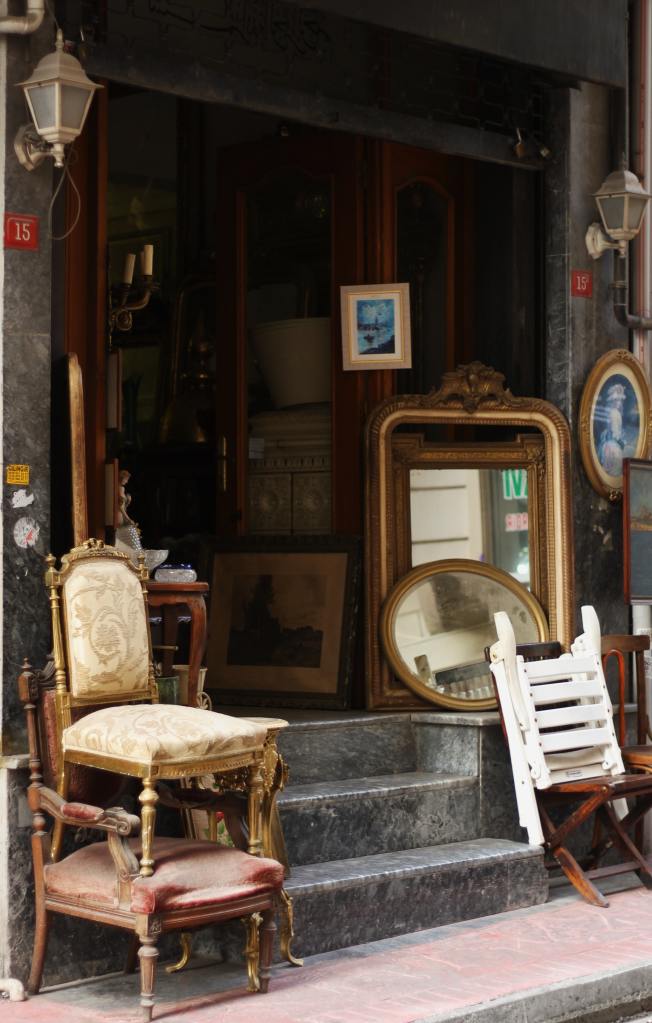 Tips for Reselling Items from Thrift Stores
Thrifting to resell, also known as thrift store flipping, can be an exciting hobby or side-gig to make extra money – or even a full-time business if you know what you are doing! You can buy items for a steal and turn them into cold hard cash by listing them at online stores such as Etsy, eBay, Mercari, or Poshmark. Here are some tips for getting started with reselling:
Clean the Item
Whether it's clothing or a home décor item, you'll want to make sure that you clean the item properly before you sell it. It needs to look its best! Research your particular item to learn the best way to clean it before selling it.
Do Your Research
Conduct thorough research to determine the resale value of your thrift store items. You don't want to undercut yourself, but if the item is available elsewhere on the internet for a lower price, you probably won't be able to sell it. Check out listings on eBay, Etsy, Mercari, or Poshmark to see what comparable items are listed for.
Choose Your Selling Platform
If you are selling vintage items, Etsy or eBay are great places to list. Etsy is great for vintage decor and glassware, while eBay allows you to list items for online auction and can be a great place to sell vintage toys and electronics. Vintage or modern clothing can be sold on Poshmark. Mercari is also an option for a variety of items.
Take Great Listing Photos
Be sure to take quality photos to show off your items, and make sure that you highlight any imperfections in the item in your listing and photos. It's important to be honest about the condition of your item, so that your buyer knows what to expect. If you sell an item without pointing out its imperfections, you may be in store for a bad review.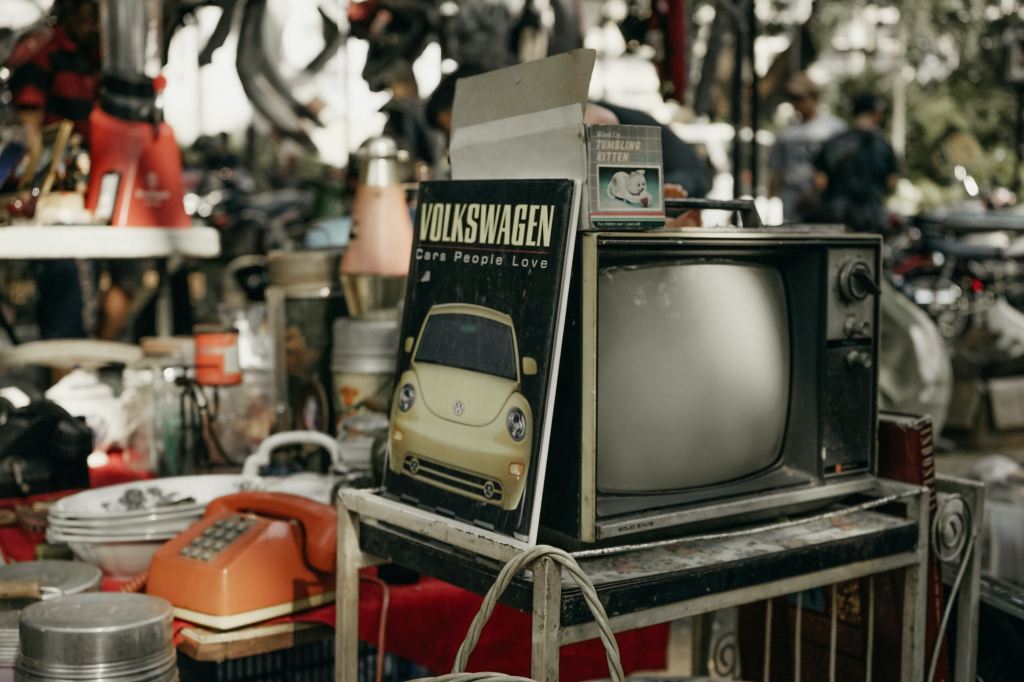 FAQs
Is thrifting and reselling a good idea?
Yes, thrifting and reselling items can be a lucrative side-gig to make extra money or even a full-time job, if you take the time to learn how to thrift, how to identify a good find, and how to sell online.
How can I improve my thrift?
You can get better at thrifting by shopping frequently, shopping when the stores have just restocked, and developing your eye and knowledge for vintage finds at the thrift shop.
What do people buy most at thrift stores?
Popular thrift store finds include vintage glassware, vintage and new clothing, books, vintage records, and vintage décor.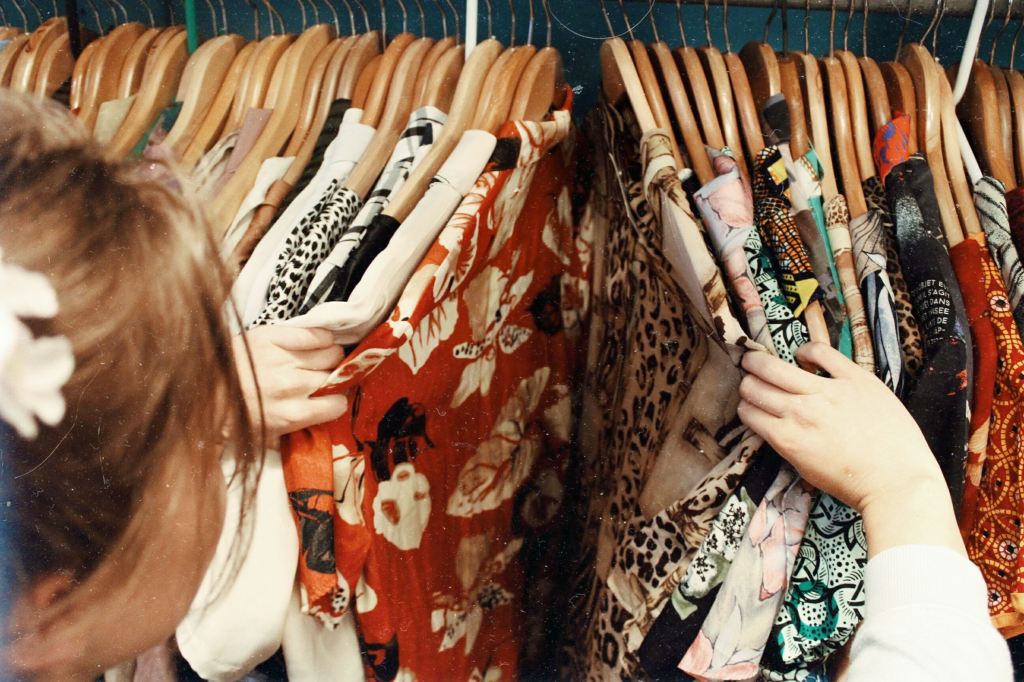 Sources
About Collectibles Insurance Services
Collectibles Insurance Services has been protecting collections since 1966 and all coverage is provided by a carrier with a group rating of "A" (Excellent) by AM Best, the leading rating agency for the insurance industry.

Comprehensive coverage includes, but is not limited to: accidental breakage, burglary, fire, flood, loss in the mail, theft, natural disasters, and other causes of loss unless specifically excluded from the policy. Deductibles start at $0 for collector policies and we provide coverage for the market value of your collection for losses in excess of $50.

Additionally the protection extends At home and away, and we don't require collection itemization and serial number nor extensive paperwork and red tape.