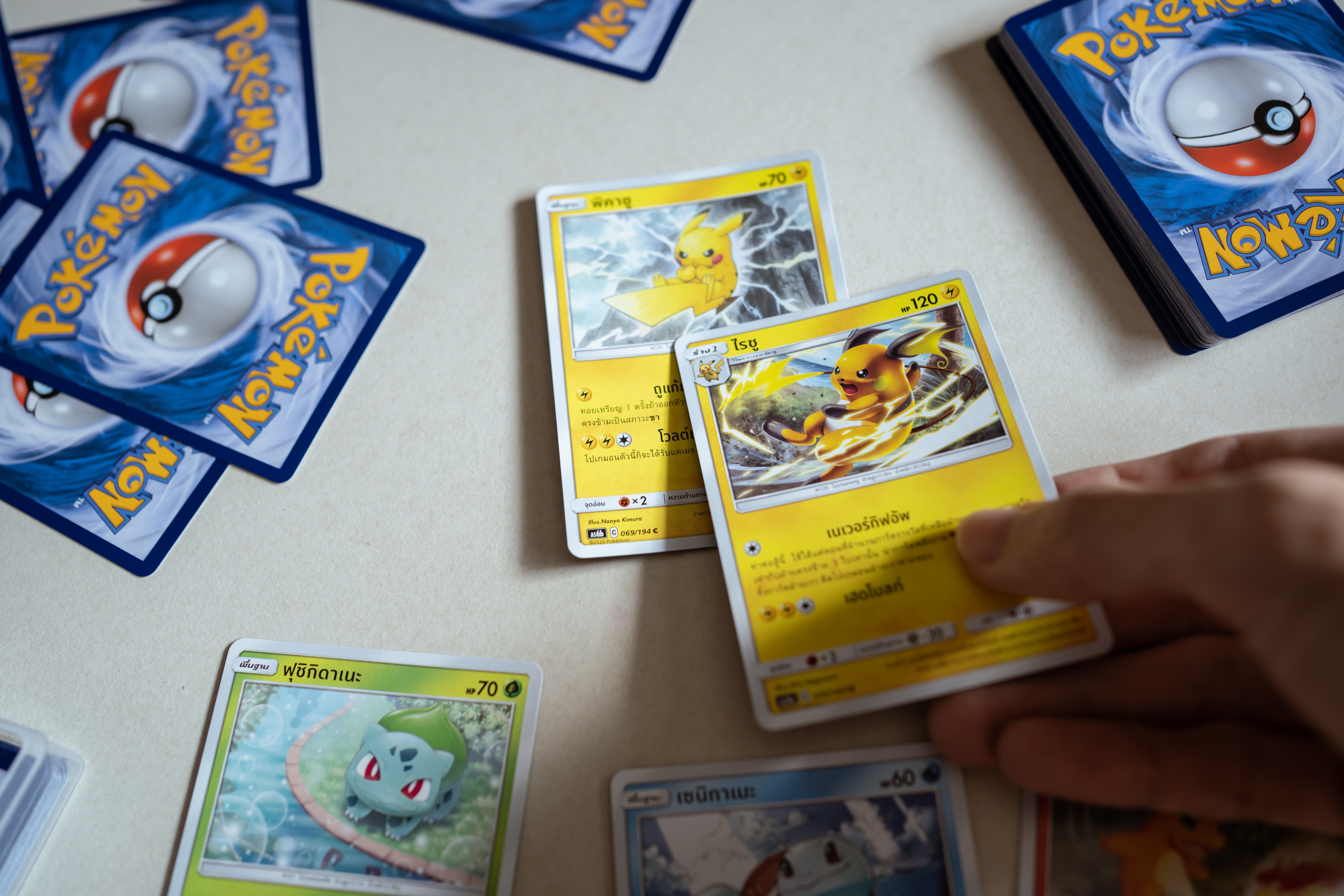 List of the Most Expensive and Rare Pikachu Cards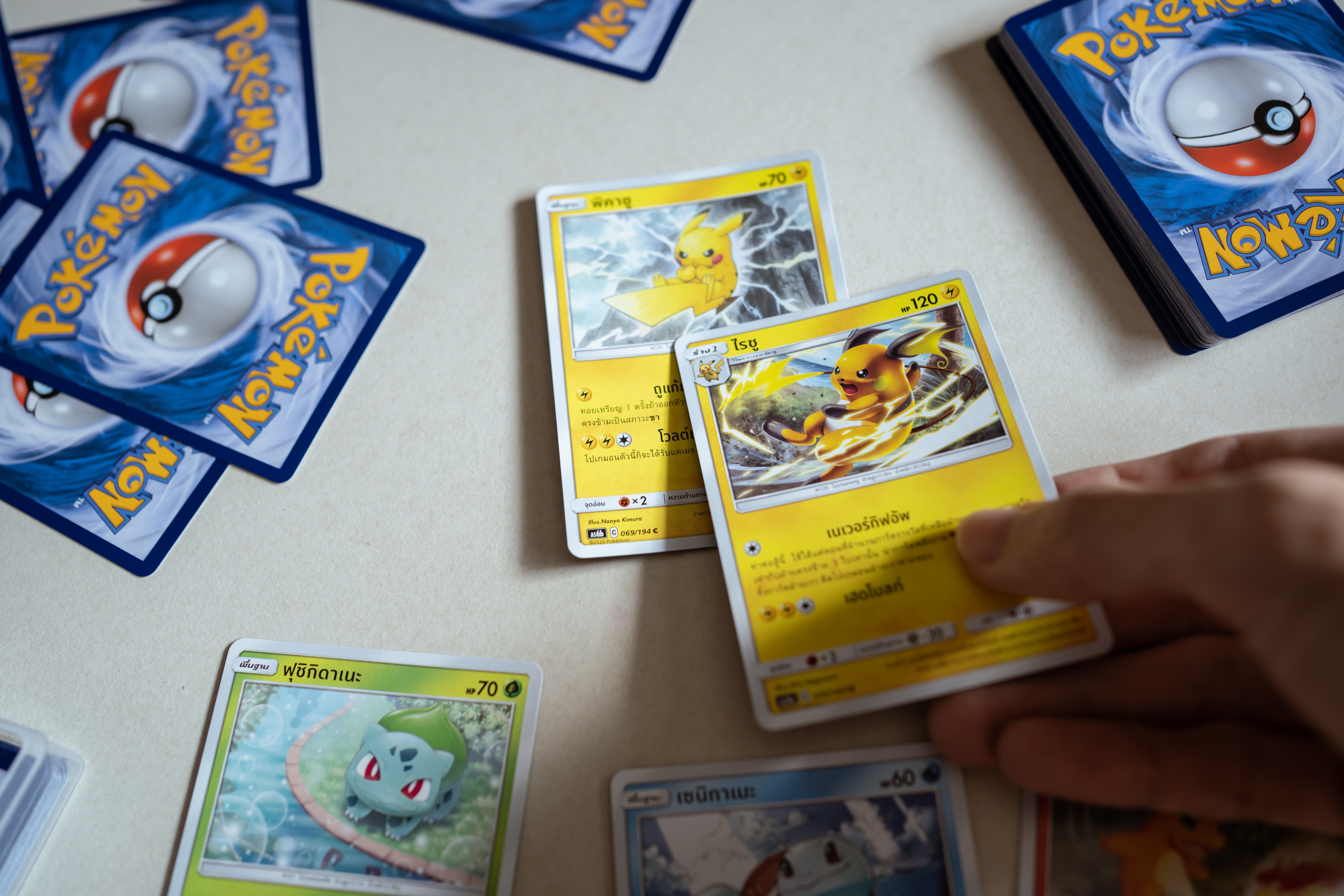 List of the Most Expensive and Rare Pikachu Cards
Of the many characters from the ever-popular Pokémon Trading card game, perhaps the most popular and well-known character is Pikachu. This tiny, yellow Pokémon has the ability to electrify his opponent in battle, and he also happens to be quite adorable in appearance.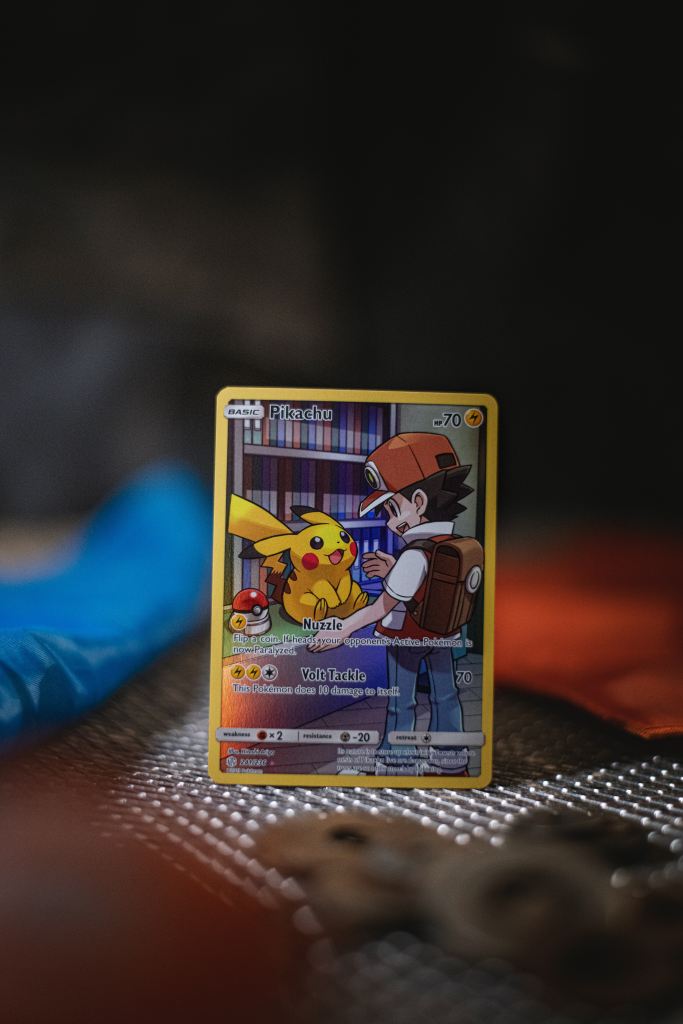 Many different varieties of Pokémon cards feature an image of little Pikachu, and many of them have become quite valuable as collectible items. Read on as we discuss the many variations of the most valuable and rarest Pikachu cards from the Pokémon TCG that have sold for unbelievable prices.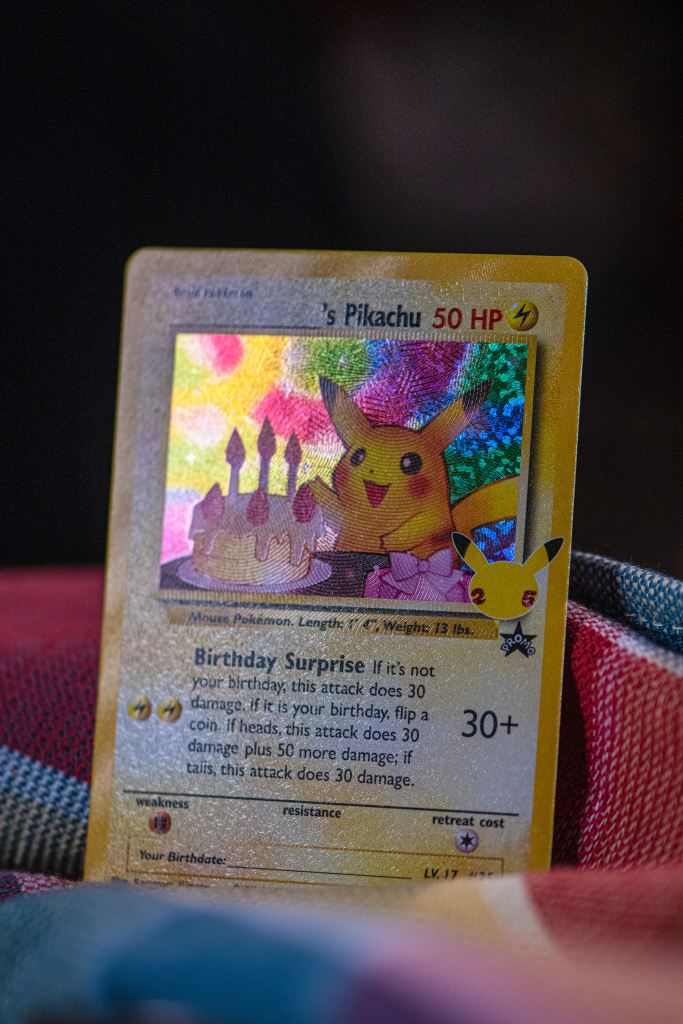 What Are The Most Expensive Rare Pikachu Cards?
Some Pikachu cards are just so rare and in demand that they carry a hefty price tag. Read on as we discuss sixteen of the rarest and most valuable Pikachu cards and the factors that make them so valuable.
Pikachu on the Ball – 2020 SWSH Futsal Promo ($750)
Recently in 2020, there was a partnership between The Pokémon Company and England football to create a futsal tournament which was called the Pokémon Youth Futsal Cup. This competition introduced kids to futsal, improved the football technique of the players, and developed teamwork and decision-making.
All of the teams that participated in this tournament were entered in a drawing to win a Pikachu on the Ball promotional card designed just for the event. The card depicts Pikachu wearing a futsal jersey and kicking a Poke Ball into a net. It also has the Pokémon Futsal logo printed on the card.
Once the tournament was over, this promo card was distributed through the UK's GAME stores. These cards were never distributed outside of the UK, making them quite rare and sought after. A card like this is worth around $750.
"Ivy" Pikachu First Edition – 1997 Wizards of the Coast Promo #1 ($1,100)
This card was originally printed by Wizards of the Coast as a part of their Black Star Promo series. However, some of the prints were accidentally distributed in some 1st Edition Jungle booster packs. When this happened, some Pokémon fans thought that the 1st Edition stamp was an error. Today, the first edition Pikachu promos that have this stamp are super rare and worth around $1,100.
Pretend Gyarados & Magikarp Pikachu – 2015 Special Box Promo Set ($1,899)
Cards that feature Pikachu wearing a poncho are extremely popular. The Pretend Gyarados and Magikarp Pikachu cards were among the first of these poncho-wearing Pikachu cards on the market.
In 2015, a name branch of The Pokémon Center was opened in Hiroshima. This retail store sold Pokémon merchandise. To commemorate the opening of the store, a box set was released called the Pretend Magikarp & Pretend Gyarados Pikachu Special Box. This could only be ordered through this new Hiroshima location. There are a limited number of these boxes around, and they have become highly valuable to collectors. These cards sold for around $1,500 and $1,899 on eBay.
Pikachu VMAX Rainbow Rare – Sword & Shield: Vivid Voltage #188/185 ($5,300)
This rare Pikachu card was released in 2020, and it became an in-demand card immediately due to its rarity and its playability. One example of this card sold at auction for $5,300.
_____'s Pikachu (Birthday Pikachu) – WotC Black Star Promo #24 ($6,750)
Wizards of the Coast introduced the first Pokémon League in June of 1999. This league utilized the same structure as their Magic the Gathering DIC tournament. This league was called the "Pokémon League Summer Training Tour," and it kicked off at the Mall of America in Minnesota and continued across 19 cities.
In the course of this tournament, certain players earned a Zephr Badge and were then allowed to compete in a "Create a Baby Pokémon" Contest. Each participant in this contest was mailed a Birthday Pikachu promo card. The blank in the title was so that participants could personalize their card. It has become a rare card that is popular with collectors. A graded copy sold for $6,750 at auction.
"No Number" Pikachu – 1995 Topsun Series ($6,767)
Top-Seika released some Pokémon-themed trading cards in packs of gum in the year 1995. Each pack had two cards, and there were a total of 150 cards available to collectors.
The set featured a large print of the Pokémon on the front with a blue back. This blue backing was only available on the first run of these cards, as later prints had a red backing. These early prints have become quite rare and valuable. What's more is that some of these cards lacked a set number, and this error has only added to the rarity of some of these cards. One of them sold for $6,767 on PWCC.
Pikachu Reverse Holo – 2002 Legendary Collection ($6,900)
The Legendary Collection is a Pokémon Trading Card game expansion that revisited cards from expansions such as the Base Set, Jungle, Fossil, and Team Rocket. It introduced jumbo cards, as well as reverse holofoil prints. Some of these holofoil reprints include popular Pokémon such as Charizard, Dark Blastoise, Dark Raichu, and Pikachu.
Any one of these holofoil cards is considered valuable, but Pikachu is by far the most popular with collectors. The art featured on the card is a reprint of the Pikachu featured in the base set, but the background has a fireworks pattern in holofoil. The card sold on PWCC for $6,900.
"Red Cheeks" Pikachu – 1999 Base Set ($6,900)
One of Pikachu's characteristics is that he has electricity pouches in his cheeks. In the anime, his cheeks turn yellow when he is preparing to electrify something. This created some confusion for Wizards of the Coast. The Base Set artwork of Pikachu features him standing in a forest while shooting lightning bolts from his cheeks – and they are yellow.
Wizards of the Coast didn't understand why his cheeks were yellow, so they changed it back to red without consulting anyone. The mistake was later rectified, but not before a few copies of the red cheeks card were released. This variant of the card is now worth big bucks – around $6,900.
Mario & Luigi Pikachu – 2016 Pokémon XY Promos ($7,000)
Cosplay Pikachu was introduced for use in contests and special battles. This character would wear different outfits, including Pikachu Libre and Pikachu Pop Star. Cosplay Pikachu was popular with fans, and fanart was created of Pikachu wearing various outfits, such as cosplays of other Pokémon and Link's outfit from Legend of Zelda.
A popular Cosplay Pikachu is one of him wearing Mario and Luigi outfits from Super Mario Bros. Cards featuring this cosplay were only made in Japan, making them rare and valuable. In 2021, a set of four was sold for $7,000.
Gold Star Pikachu – 2006 EX Holon Phantoms ($8,600)
Gold star Pokémon cards are among the most expensive cards available. This set is popular because it depicts shiny Pokémon in alternate color forms. Among the most popular cards from this set are Umbreon, Mewtwo, and Pikachu.
Pikachu is depicted standing with his arms crossed and cheeks puffed out, with a holofoil background. This card is in high demand and sold for the high price of $8,600 in 2021.
"Sample" Pikachu – 2002 e-Reader Sample Set ($12,500)
e-Reader was a system created for the Nintendo Gameboy Advance that allowed players to insert it into the game slot system and swipe e-Reader cards to unlock special events, characters, or play minigames.
During a press conference about this system, booster packs including 10 sample e-Cards were given out to demonstrate. The cards included Hoppip, Koffing, Rapidash, Chansey, Pichu, and Pikachu. These sample cards are very rare, with just 20 of each card believed to exist. One of these sample Pikachu cards sold for $12,500.
Gold Pikachu – 2016 20th Anniversary Promo ($29,500)
In 2016, Pokémon celebrated its 20th anniversary with hundreds of promotional events. Part of this celebration involved creating promo Pokémon cards, one of which was a Gold Pikachu sold only in Japan. This card was a reprint of the classic Base Set Pikachu card, only it was made of 11 grams of 24-karat gold. It was produced in limited quantities in partnership with Japanese jewelry company, Ginza Tanaka. One of these rare cards sold at auction for $29,510 in August 2022.
No. 2 Trainer – 2006 Pokémon World Championships Promo ($110,000)
The annual Pokémon World Championships see players from all over the globe come together to meet other fans and win prizes. These prizes include promo cards that are only distributed to winners of each division.
The first through third place winners of each division were given trophy cards during the 2006 championship tournament. They featured a 3D Pikachu holding a trophy. Only one of each card was produced, making them extremely rare. Only one English copy of these cards has been up for auction, and it sold for $110,000 in February 2021.
No. 1-3 Gold, Silver & Bronze Trophy Pikachu – 1998 Lizardon Mega Battle Tournament ($192,000)
As of 2022, this particular promo card, featuring Pikachu, is the rarest and most expensive promo winner's prize in the Pokémon Trading Card game. These promo cards were distributed to the first, second, and third-place winners of the 1999 Lizardon Mega Battle tournament in Japan.
The cards feature the original Pikachu artwork by Mitsuhiro Arita, who designed red-cheek Pikachu. A graded bronze No. 3 Trophy Pikachu variant sold for a whopping $192,000 recently.
Pokémon Illustrator – 1998 CoroCoro Comics Promo
The rarest and most expensive Pokémon card overall happens to be a Pikachu card. In 1997, CoroCoro Comic (a comic magazine based in Japan) ran a series of contests. Winners of these contests were given a copy of Pokémon Illustrator, which was an exclusive promo card that was never again distributed.
Just 39 winners total received a copy of this card. It's rare and very expensive, with one card selling for about $5,275,000.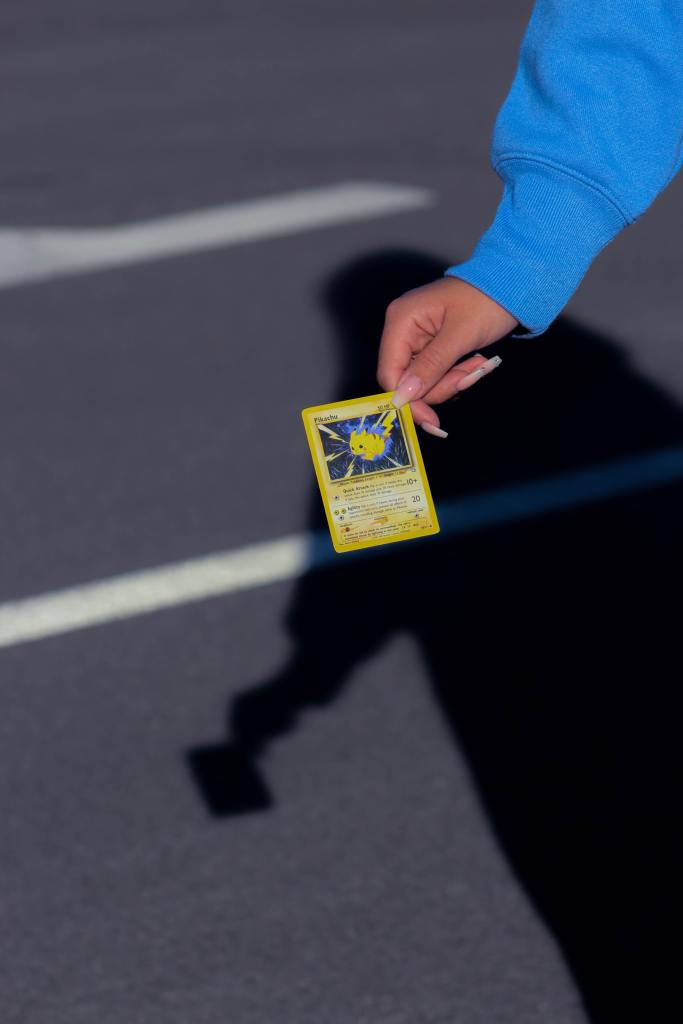 FAQs
How do I know if my Pikachu card is rare?
You can look up your specific Pikachu cards online to learn more about their rarity and value.Check out our article on how to identify rare Pokémon cards for some great tips.
How much is a rare Pikachu card in Pokémon?
Prices for rare and valuable Pikachu cards can vary from a few hundred to several million dollars, depending on the card.
What is the rarest Pokémon card of all time?
The rarest Pokémon card overall is a Pokémon Illustrator – 1998 CoroCoro Comics Promo card, which was distributed to winners of a Japanese contest. This valuable card sold for over $5 million.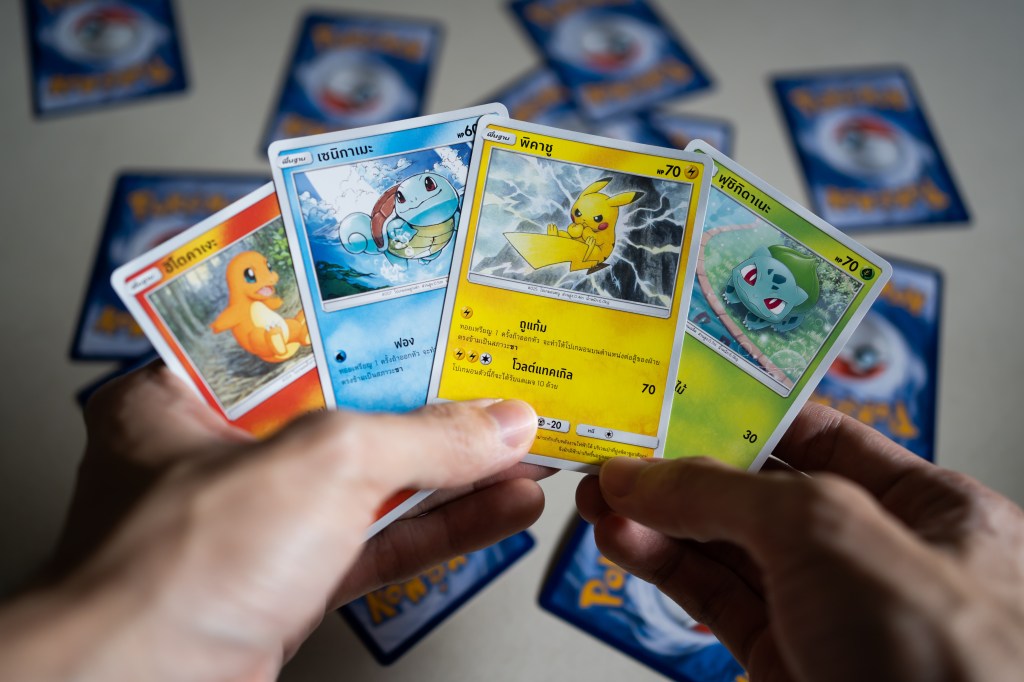 Sources
https://www.cgccards.com/news/article/10787/rarest-pikachu-cards/
About Collectibles Insurance Services
Collectibles Insurance Services has been protecting collections since 1966 and all coverage is provided by a carrier with a group rating of "A" (Excellent) by AM Best, the leading rating agency for the insurance industry.

Comprehensive coverage includes, but is not limited to: accidental breakage, burglary, fire, flood, loss in the mail, theft, natural disasters, and other causes of loss unless specifically excluded from the policy. Deductibles start at $0 for collector policies and we provide coverage for the market value of your collection for losses in excess of $50.

Additionally the protection extends At home and away, and we don't require collection itemization and serial number nor extensive paperwork and red tape.