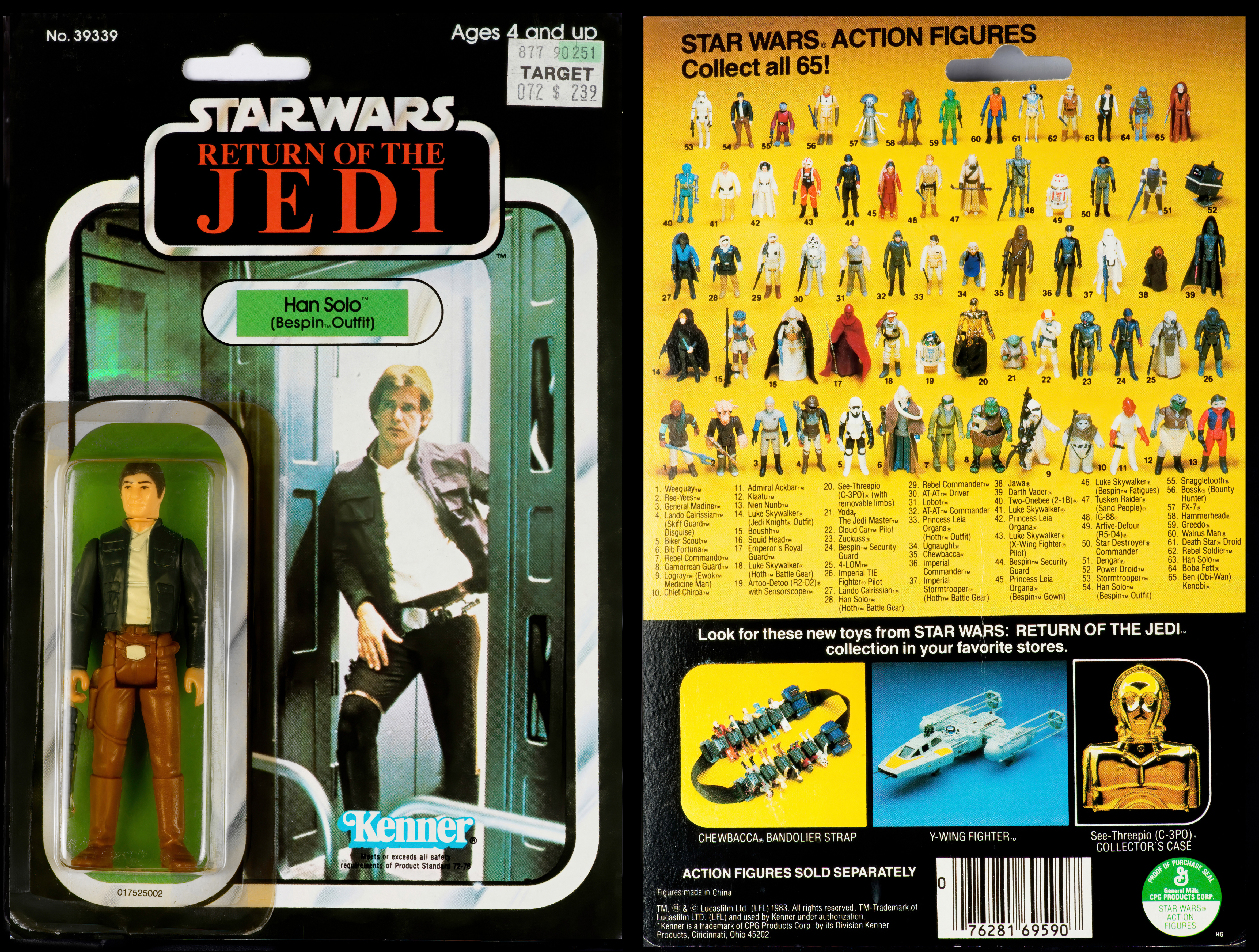 Exploring the World's Most Expensive Toys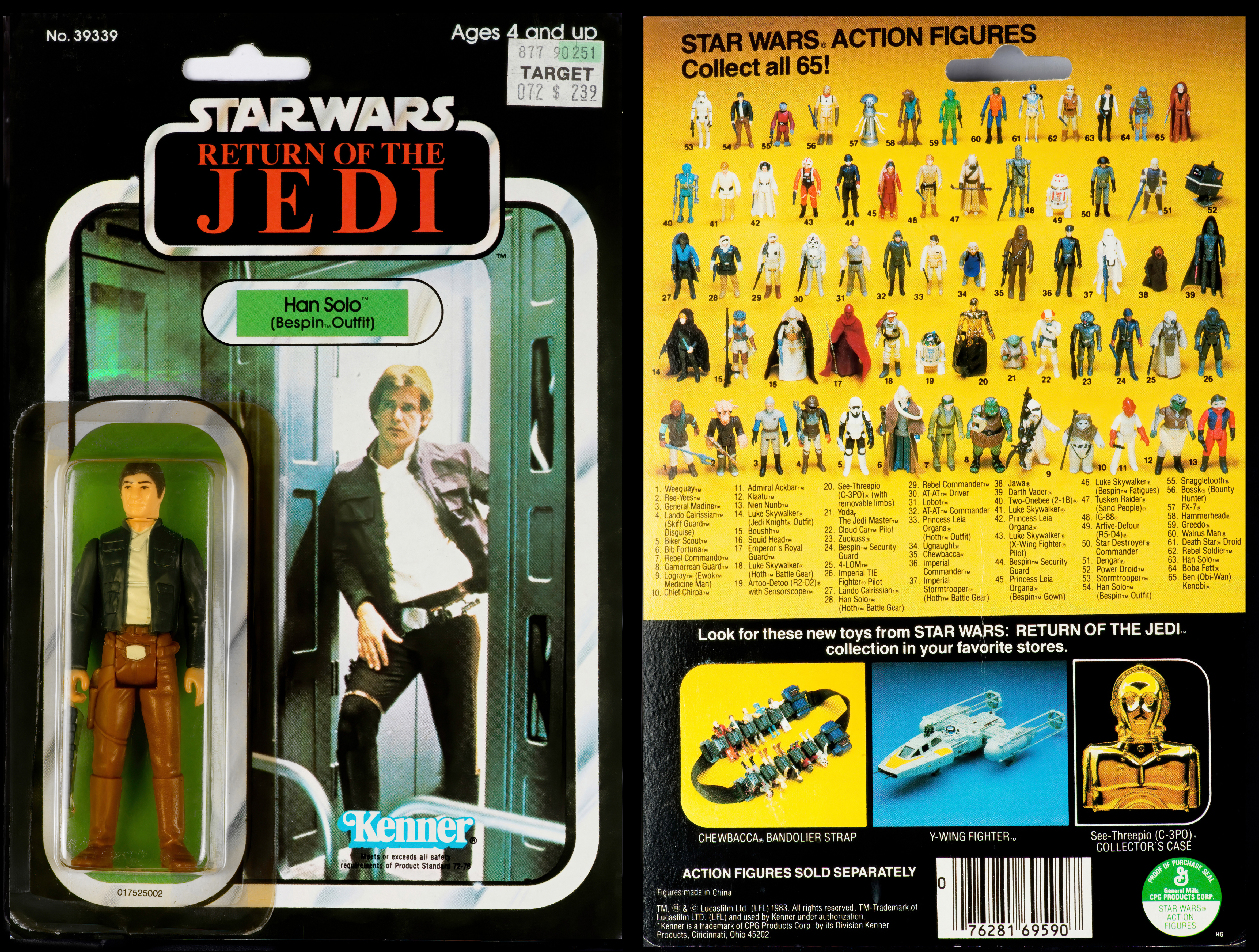 Exploring the World's Most Expensive Toys
The original purpose of most toys is to entertain children, but today they are extremely popular as collectible items. Some collectible toys from the past – and even some contemporary toys – have surged in value as collectors start to find them desirable for a collection.
In this blog post, we'll explore the most valuable vintage toys of the past and what makes them so valuable. We'll also explore some of the most expensive contemporary toys ever made – some of them decked out with gold and diamonds, contributing to their value.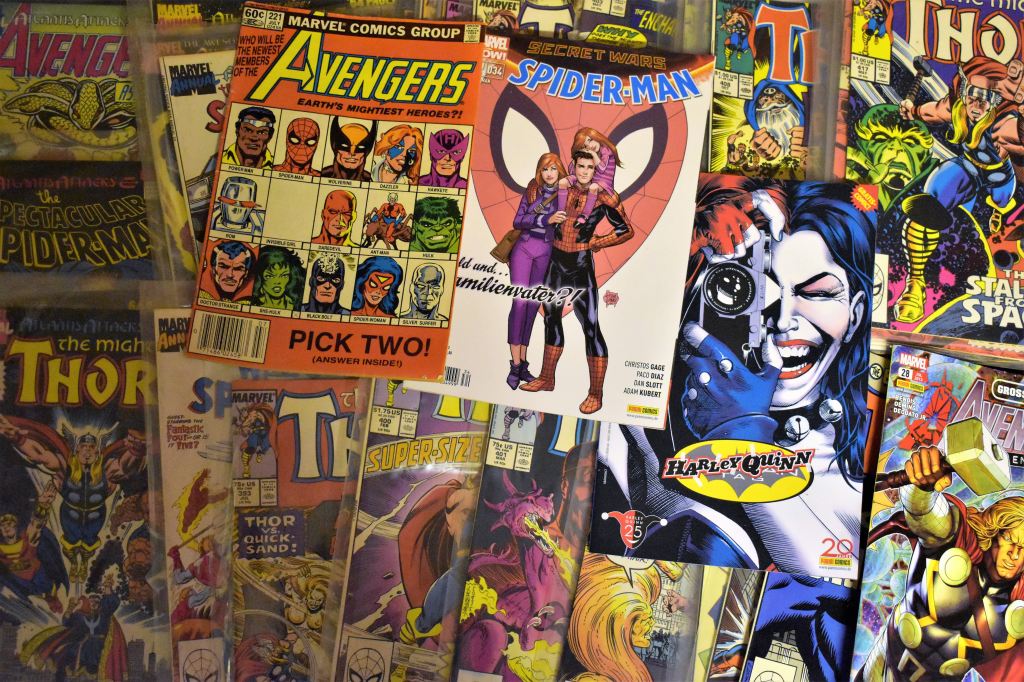 Historical Significance of Expensive Toys
Toys bring with them a special sense of nostalgia. They remind us of simpler times, and they can even bring us a sense of comfort. It's no wonder that certain vintage toys have become so valuable on the secondary market. As collectors get older and have more disposable income, the toys from their childhood tend to hold a special appeal for them, and as a result the demand increases – and also the price tag.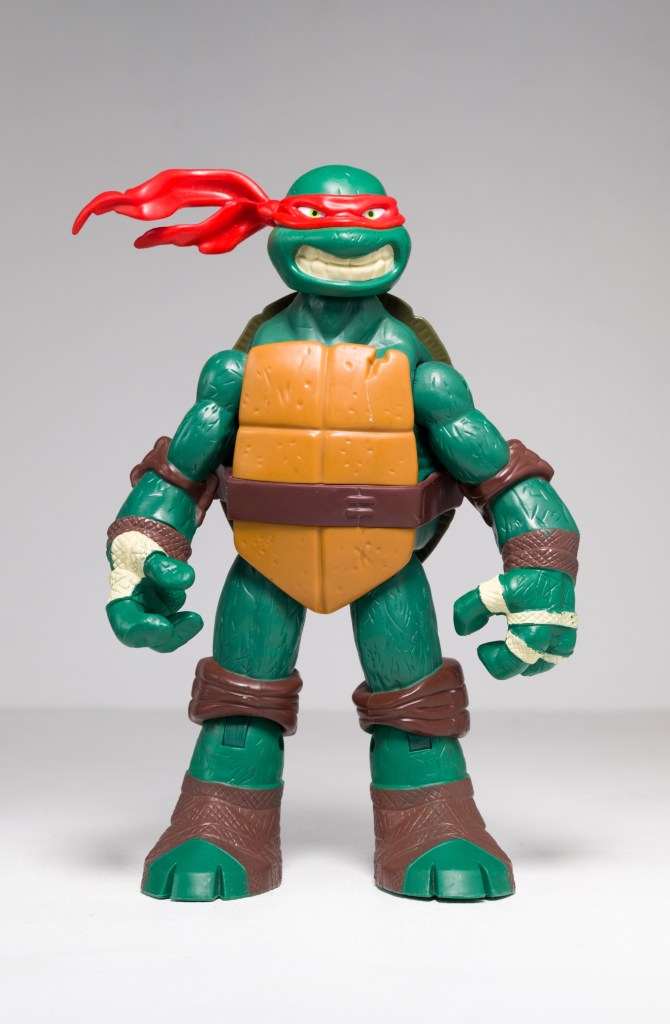 14 Valuable Vintage Toys Worth a Fortune
So what exactly are the most valuable toys on the market these days? From the Barbie doll to Beanie Babies, from G.I. Joes to Teenage Mutant Ninja Turtles, the most valuable toys span a variety of categories. Read on to discover fourteen of the most valuable toys and action figures you can add to your collection.
Vintage 1959 Barbie
Over the years there have been many variations of Barbie, but the original vintage 1959 Barbie doll is worth big bucks today! This blonde Barbie is dressed in a black and white swimsuit and high heels, and she commands a price tag of $23,000.
Where the Wild Things Are (First Edition)
This one isn't so much a toy as a book, but a signed first edition of Where the Wild Things are sold on AbeBooks.com for $25,000. The book was in perfect condition, contributing to its value.
1978 Luke Skywalker Action Figure
Star Wars action figures from the 1970s and 1980s can be worth quite a bit of money – especially if they are mint in box. In 2015, a 1978 Luke Skywalker action figure still in box sold for $25,000. The figure was part of a huge Star Wars collection, which sold at auction for $500,000.
Vintage Atari Game "Air Raid"
Although the Atari game console, released in 1977, is known as one of the worst of all time, if you have any of the original games you might have a valuable item in your hands. The game "Air Raid" is now the most expensive Atari game on the planet. A used version could be worth around $14,000, while a mint condition in box version could sell for $33,400.
Pikachu Pokémon Card
Pokémon cards in mint condition can be worth some serious cash – if you have the right cards. The Japanese version of a Pikachu illustrator card sold on eBay for a whopping $100,000.
Hot Wheels 1969 Volkswagen Beach Bomb
Hot Wheels has been a competitor of Matchbox since its inception in 1968. The Volkswagen Beach Bomb was created in 1969, and was a prototype that never actually was produced. This rare find sold for $125,000 in 2011.
The Original Monopoly Game
Vintage board games are a popular collectible item, and they have been a source for family fun for many years. The original hand-drawn and hand-painted version of Monopoly sold for $146,500.
G.I. Joe Action Figure
Released in 1964, G.I. Joe action figures are among the most popular toys ever produced. G.I. Joe action figures have been known to fetch a high price at auction, but one specific prototype sold for $200,000 at auction.
Honus Wagner Baseball Card
The Honus Wagner baseball card is considered a Holy Grail among collectors. One such card sold for a staggering $2.8 million at auction in 2007.
Action Comics #1
Action Comics #1 is a well-known edition that first introduced us to the character of Superman. Only 50 issues were printed, making them incredibly rare today. One copy of this book sold for $3.2 million at auction.
My Little Pony "Firefly"
My Little Pony has become a popular toy among collectors. One of the most valuable My Little Pony toys is the "Firefly" pony from 1983, which can fetch a few hundred dollars depending on its condition.
Teenage Mutant Ninja Turtles: Undercover Raph
This 1994 Ninja Turtles toy features Raphael going undercover, dressed in a fedora and a trench coat. This valuable toy can sell for around $3,000.
Masters of the Universe: Megator
Masters of the Universe toys and action figures are quite valuable today, but among the most valuable is the Megator action figure. This green giant is a villain from the series and this figure recently sold for $7,400 in April of 2022.
Beanie Babies: Large Wallace and His Squad
When the Beanie Baby was first introduced, the toy was quite popular. However, the craze eventually died out, and the Beanie Baby didn't have much value until many years later.
This set of rare Beanie Babies sold for a whopping $600,000. The collection was comprised of several limited run Beanie Babies and a rare larger stuffed bear named Wallace.
World's Most Valuable Toys in 2023
Vintage toys are not the only valuable toys on the market! There are some modern toys that are extremely expensive to procure, but perhaps for a different reason than the vintage valuable toys. Read on to learn about some of the most valuable toys available today!
Ginza Tanaka Gold Rocking Horse
This toy is made from real 24-carat gold. This was originally a gift to celebrate the birth of a Japanese prince, Price Hisahito, in 2006. And if you think this horse is only gold plated, think again! It's actually made from solid gold, and its value comes in at $600,000.
The Sidney Mobell Golden Monopoly Game
Another toy that's made of gold: this Monopoly game board. The board itself is 23-carat gold plated, and the game has 18-carat gold game pieces and two gold dice. The dots on the dice are diamonds! The colors of the properties come from rare gemstones. This game is worth a hefty $2 million.
The Steiff Louis Vuitton Teddy Bear
This valuable bear sold at auction in 2000 for a whopping $2.1 million. Steiff has a reputation for selling high quality bears and stuffed animals, and this partnership with the luxury fashion house, Louis Vuitton, only increased the value of the bear. The bear wears a Louis Vuitton coat and hat and carries small Louis Vuitton luggage.
The Masterpiece Cube Rubik's Cube
This fully functional Rubik's cube is decked out in precious gems, and is made of 18-carat gold. This expensive item was crafted to celebrate the 15th anniversary of the puzzle. It is worth a cool $2.5 million.
Shimansky Soccer Ball
This diamond-encrusted soccer ball was created by a jeweler to commemorate the 2010 FIFA World Cup. It took months to create the finished piece, which is worth $2.59 million.
Madame Alexander Eloise Doll
This limited-edition Madame Alexander doll was created for a charity auction, which took place in 2000. Only five were ever made, making this doll a rare find. She is worth around $5 million.
L'Oiseleur Automated Doll
This doll holds a record for being the most expensive doll in the world. This is a newer toy that was inspired by an older toy. The doll is a contemporary automated doll that is inspired by the early attempts at robotics from the 19th century.
The materials the doll is made from are of the highest quality – the base of the automation includes jade and mother-of-pearl. The materials alone cost the maker around $400,000, and the doll itself is worth $6.25 million.
The Gold Lamborghini Aventador Model Car
This toy was crafted by Robert Gulpen with the mission of creating one of the most expensive toys in the world. The model has a gold exterior and is covered with hundreds of diamonds and other precious stones. The toy is a 1/8th scale replica and took 500 hours to create. It is worth $7.5 million.
The Astolat Dollhouse Castle
This luxury dollhouse is the second rarest toy in the world. Elaine Diehl, a famous miniaturist, created this toy over the course of 13 years. The $8.5 million dollar value comes from the craftmanship of the house.
Jeff Koons' Rabbit
This toy sold at auction for a whopping $91.1 million, making it the most expensive toy in the world. It's a rabbit artfully crafted by artist Jeff Koons. The silver rabbit resembles a balloon animal.
FAQs
Which is the most expensive toy in the world?
The most valuable toy in the world is a silver "balloon animal" shaped rabbit created by Jeff Koons, a famous artist. The toy sold at auction for $91.1 million.
What are the most popular action figures today?
There are many action figures that are popular among collectors. Right now, toys from the 1980s and 1990s are having a moment: think Teenage Mutant Ninja Turtles, He-Man, and G.I. Joes. Also popular are Star Wars action figures. There are many people who are interested in starting a Star Wars collection, comprised of both new and vintage figures.
What kind of old toys are worth money?
There are a wide variety of old toys that are worth quite a bit of money today. It depends on the brand of toy, as well as the condition of the toy. If the toy has its original packaging, this can significantly add to its value. Be sure to research the specific toy that you are interested in to learn more and discover its value.
Sources
https://www.cbr.com/valuable-ninja-turtles-toys/
https://rarest.org/stuff/expensive-beanie-babies
https://wealthygorilla.com/most-valuable-toys/
About Collectibles Insurance Services
Collectibles Insurance Services has been protecting collections since 1966 and all coverage is provided by a carrier with a group rating of "A" (Excellent) by AM Best, the leading rating agency for the insurance industry.

Comprehensive coverage includes, but is not limited to: accidental breakage, burglary, fire, flood, loss in the mail, theft, natural disasters, and other causes of loss unless specifically excluded from the policy. Deductibles start at $0 for collector policies and we provide coverage for the market value of your collection for losses in excess of $50.

Additionally the protection extends At home and away, and we don't require collection itemization and serial number nor extensive paperwork and red tape.