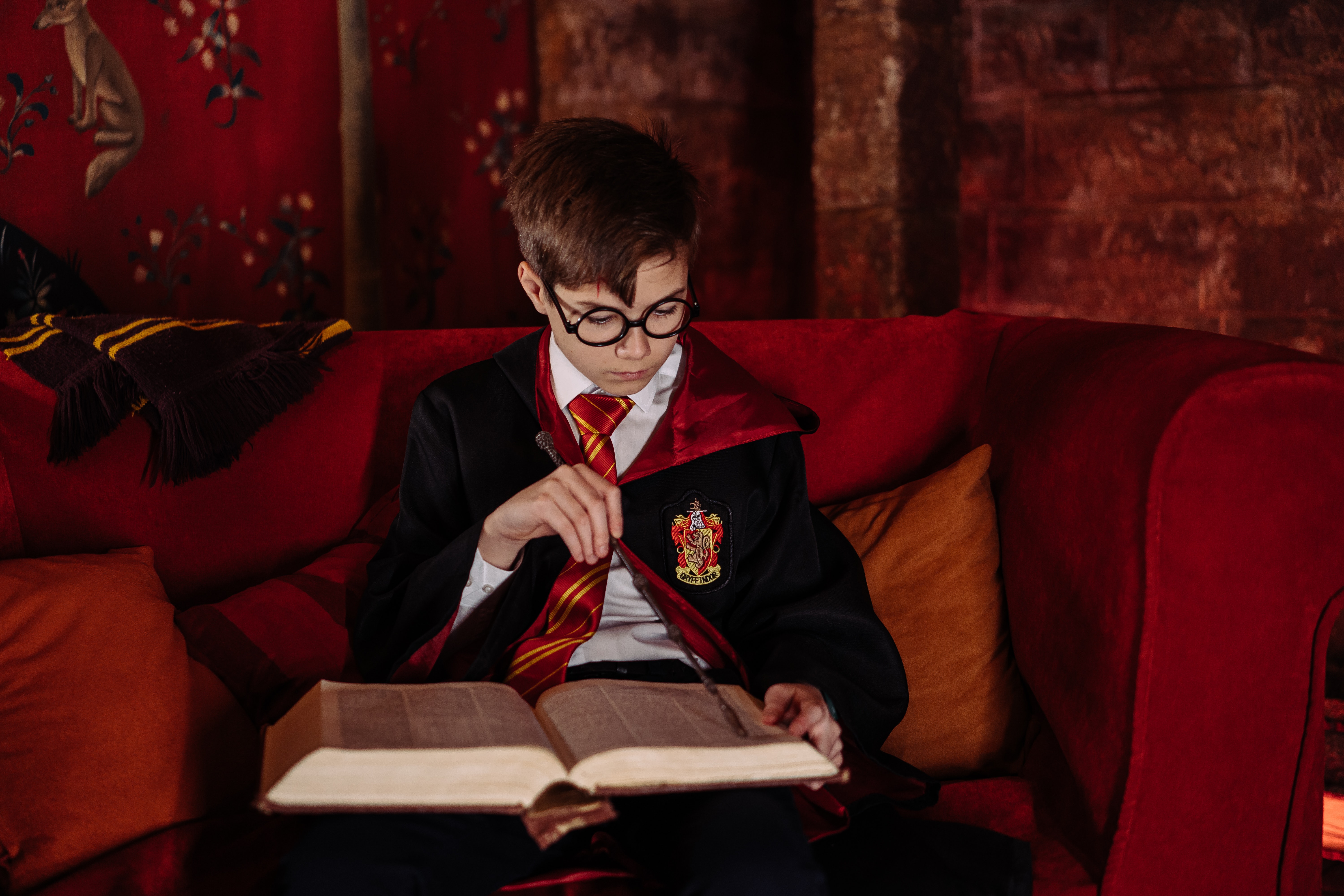 The Best Harry Potter Merchandise in 2023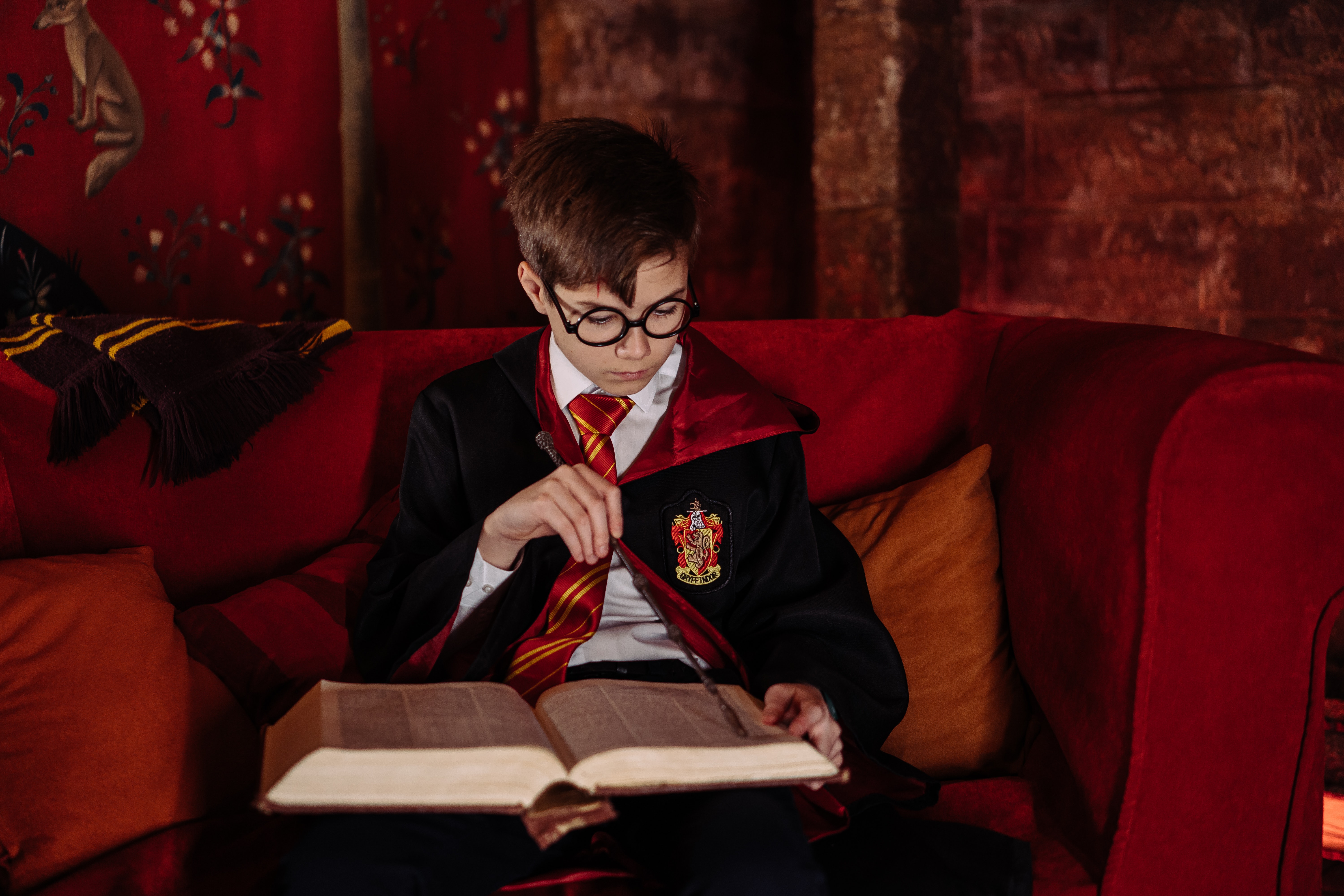 The Best Harry Potter Merchandise in 2023
The magical world of Harry Potter is one that readers and movie watchers have enjoyed escaping to for many years. The bestselling series brings with it a childlike sense of wonder and magic, and the story has taken many readers and viewers on a fantastic journey.
The world of Harry Potter collectibles is equally captivating. From movie prop replicas from the Warner Brothers movies, to collectible jewelry, to a wizard chess board, to playing cards with beautiful illustrations from the series, there are many interesting and unique items to be added to your Harry Potter collection – or gifted to the Harry Potter fan in your life.
Read on as we discover some of the most unique collectibles that you could own, and we'll explore some of the most expensive collectible Harry Potter items that were sold at auction.
The Best Harry Potter Collectibles Merchandise of 2023
Looking for a gift for an avid Harry Potter fan – or looking to add to your own Harry Potter collection? Here, we've rounded up 19 of the coolest Harry Potter collectibles around. Which one is your favorite?
Harry Potter Hogwarts House Crest Pins
These house crest pins feature the crests of the four Hogwarts houses: Gryffindor, Hufflepuff, Ravenclaw, and Slytherin. They feature excellent craftsmanship and they are highly detailed. Each pin is about 1.25 inches wide.
Hermione's Time-Turner
This collectible item is a replica of Hermione's Time-Turner. Plated in 24 karat gold, with a working mini hourglass, this stunner is very realistic and sure to be the prized possession of any diehard Potterheads in your life.
Harry Potter Collectible Severus Snape Doll
This collectible Severus Snape doll is produced by Mattel. The Defense Against the Dark Arts teacher measures at around 12 inches tall and is made from quality plastic. He's also flexible and poseable. He is sure to be the favorite of any collector!
Harry Potter Wand with Ollivanders Wand Box
This replica of Harry Potter's wand comes complete with an Ollivanders wand box for maximum authenticity. It is made from high quality materials and is very similar to the wand and box that were used in the movies.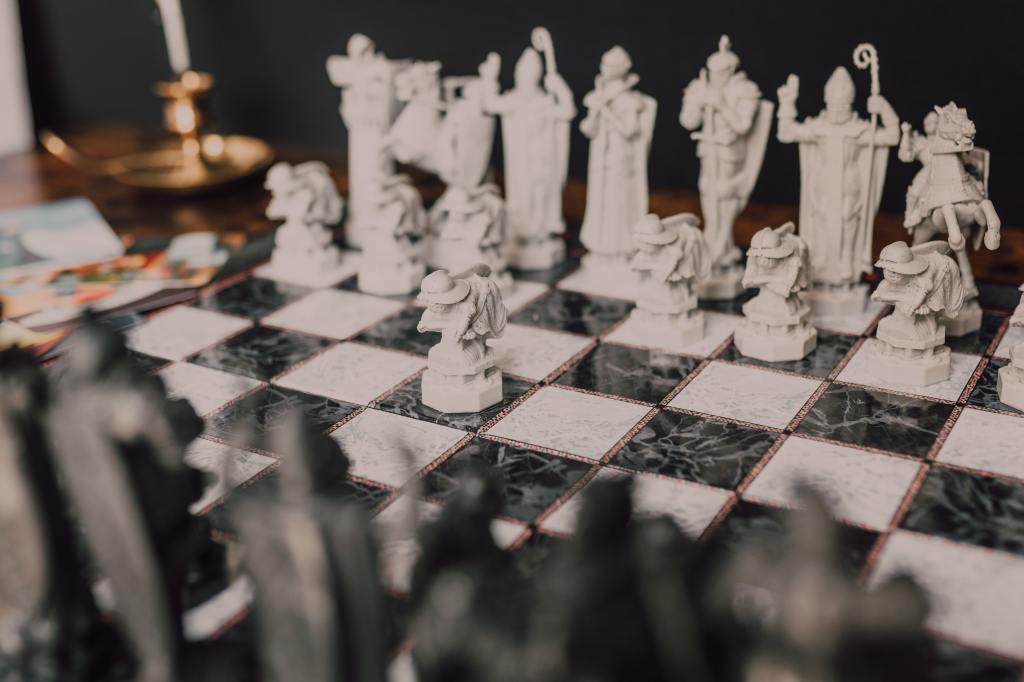 Harry Potter Wizard Chess Set
You may recall the scene from Harry Potter and the Sorcerer's Stone where Harry and Ron are stuck playing a large-scale version of wizard chess. This well-crafted chess set is a small replica of the set from the film! This is the perfect collectible for the chess or Harry Potter fan.
Harry Potter Magical Creatures Collection
The world of Harry Potter is chock full of magical, mythical creatures. This set includes 18 of these creatures, including Hedwig, Buckbeak, Dobby, the Basilisk, and more. Each figure is made of high-quality materials and comes in a stunning display case.
The Gringotts Bank Coin Collection
This collection of coins from the fictional Gringotts Bank includes a Galleon coin, a Sickle coin, and a Knut coin. They are plated in 24-karat gold, silver, and copper and come in a gorgeous collector's box. They are made to look like the prop coins used in the Harry Potter movies.
The Horcrux Locket
If you don't recall from the Harry Potter films, a horcrux is a piece of dark magic, an object which stores a piece of a wizard's soul. Voldemort had hidden seven horcruxes, and one of the objects that contained a horcrux was Salazar Slytherin's locket. This replica is made to look like the movie prop that was used in filming.
Harry Potter Golden Snitch Lamp
This light features a golden snitch from the Harry Potter series floating in a clear bell jar. It has a push button switch that turns the light on and off. This makes an excellent collectible item for any Harry Potter fan!
Hogwarts Snow Globe
This snow globe would make a great holiday gift! It features Hogwarts in the winter – perhaps the most magical time of year for this fictional school. The piece is a great display item for the Harry Potter fan.
Golden Snitch Clock
This stunning golden snitch replica clock is a cool and practical Harry Potter collectible. You can use this on a bedside table, or display it elsewhere in the home.
The Official Baking Book Cookbook
If you know a Potter fan that enjoys baking, this cookbook teaches you how to make Pumpkin Patch Pies, Owl Muffins, and more!
Alex and Ani Time-Turner Spinner Necklace
This necklace is a tiny replica of the Time-Turner that Hermione used. The charm is inscribed with the words, "I mark the hours, every one, nor have I yet outrun the sun."
Hedwig Interactive Owl
This toy version of Hedwig has over 15 sounds and movements to bring the character to life.
Harry Potter Playing Cards
This deck of Harry Potter playing cards has beautiful illustrations of your favorite characters, including Harry, Hermione, Malfoy, Dumbledore, and Voldemort. There is a deck available featuring each house of Hogwarts school.
Legos Hogwarts Clock Tower
This incredibly detailed Legos set is a replica of the Hogwarts Clock Tower.
Lionel Hogwarts School Ready-to-Play Train Set
This train set based on Harry Potter comes with 37 pieces and is battery powered, as well as remote controlled. It plays sound clips from various Harry Potter characters.
The Illustrated Collection (Books 1-3 Boxed Set)
This stunningly illustrated collection of the first three books is perfect for any diehard Potter fan. It includes the Philosopher's Stone, Chamber of Secrets, and Prisoner of Azkaban.
Pictionary Air
This Harry Potter version of Pictionary has players drawing clues in the air with their wands, and is a great choice for anyone who enjoys Harry Potter and games.
Most Expensive Harry Potter Collectibles
Some Harry Potter collectibles, especially props from the film series, have sold for extremely high prices. Read on to learn about the seven most expensive Harry Potter collectibles – and the prices at which they were sold!
Harry Potter Hogwarts Acceptance Letter
This envelope and letter came with the red-wax Hogwarts school seal, and was used in the Harry Potter film, Harry Potter and the Philosopher's Stone. The envelope has a marbled effect. This item sold for a whopping $9,100.
Gary Oldman as Sirius Black's Grey Linen Overcoat
This overcoat has a suede collar and wooden buttons, and it was worn by Gary Oldman when he portrayed Sirius Black in Harry Potter and the Prisoner of Azkaban. In 2007, it sold for $17,000 at Bonhams.
Harry Potter's Glasses
The round, silver glasses that Daniel Radcliffe wore in the Harry Potter films sold for a hefty $20,000 in 2015 at Julien's Auctions. It was one of multiple pairs that were created for the movie.
'Lumos Maxima' Sterling Silver Charm Bracelet
This bracelet was made to celebrate five years since the publication of The Tales of Beedle the Bard, as well as to raise money for charity. It was created by Scottish jeweler Hamilton & Inches, and it sold at Sotheby's in 2013 for $26,000.
First Edition, First Printing of Harry Potter and the Philosopher's Stone, 1997
A rare signed first edition of Harry Potter sold at auction for $162,500 in 2018. Only 500 copies of this edition were printed.
J.K. Rowling's Harry Potter Chair
The wood chair where J.K. Rowling sat to write the first two Harry Potter books sold for $394,000 at Heritage Auctions in April of 2016. The chair features hand painted decorations drawn by Rowling herself.
The Tales of Beedle the Bard, one of seven manuscript copies, 2007
The highest priced item on this list is a first presentation copy of the manuscript for The Tales of Beedle the Bard. It sold at Sotheby's charity auction in 2016 for $483,906.
FAQs
What can you buy in the Harry Potter gift shop?
At the Harry Potter Store in New York City, you can buy a wide variety of Harry Potter merch. Their online shop includes wands, clothing, wizarding trunks, sweets, and more!
What should every Harry Potter fan have?
Some of the coolest Harry Potter accessories are those that are fashioned after actual movie props, such as the golden snitch, Harry Potter's wand, or a wizard chess set. These collectibles are sure to bring the fantasy to life for a Harry Potter fan!
Is Harry Potter merchandise still valuable in 2023?
Harry Potter merchandise is still popular in 2023, years after the 2001 release of the first film. The love for this series is still going strong, and we're willing to bet that Potter merchandise will be a valuable collectible item in the future!
Sources
https://screenrant.com/best-harry-potter-collectibles/
https://www.cnet.com/tech/mobile/best-graduation-gifts/
https://www.barnebys.com/blog/the-7-most-expensive-harry-potter-collectors-items
About Collectibles Insurance Services
Collectibles Insurance Services has been protecting collections since 1966 and all coverage is provided by a carrier with a group rating of "A" (Excellent) by AM Best, the leading rating agency for the insurance industry.

Comprehensive coverage includes, but is not limited to: accidental breakage, burglary, fire, flood, loss in the mail, theft, natural disasters, and other causes of loss unless specifically excluded from the policy. Deductibles start at $0 for collector policies and we provide coverage for the market value of your collection for losses in excess of $50.

Additionally the protection extends At home and away, and we don't require collection itemization and serial number nor extensive paperwork and red tape.