Polly Pocket Value Guide: Determine Your Collection's Worth
Polly Pocket Value Guide: Determine Your Collection's Worth
If you grew up in the 1990s, you may well remember the toy sensation, Polly Pocket. Polly Pocket toys were essentially miniature dollhouses will small, 1-inch tall dolls that came with them. These dollhouses were stored in tiny cases, often in the shape of stars or hearts, which could be snapped shut and stashed in your pocket – hence the name!
In this blog post, we will explore the history of the beloved classic, Polly Pocket, as well as discuss some of the best vintage Polly Pocket toys available and the factors that impact their value to collectors.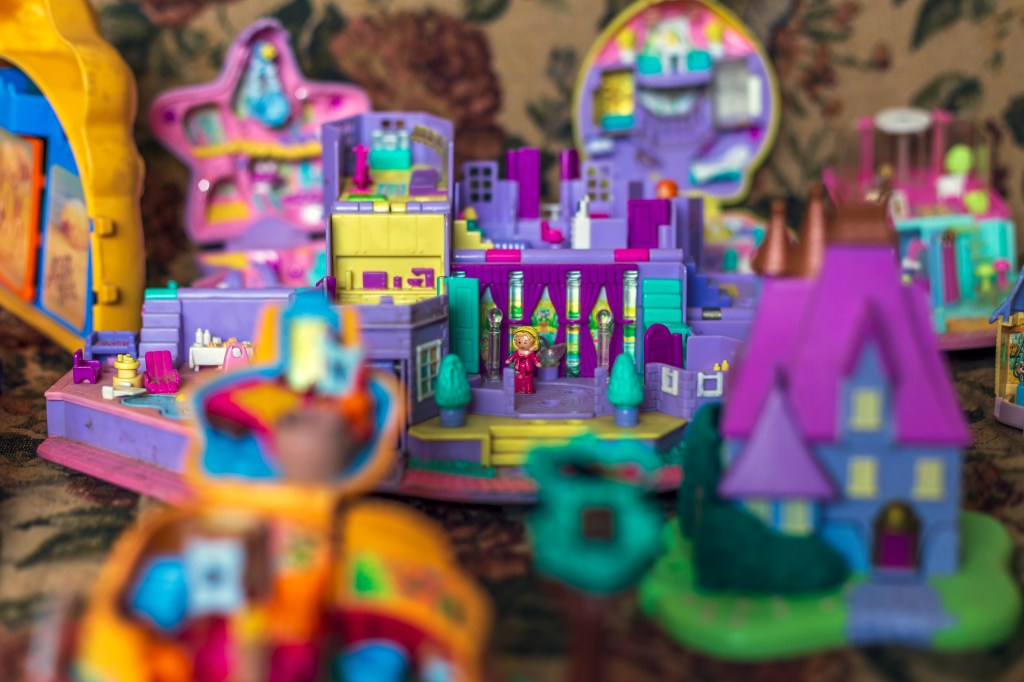 Brief History of Polly Pocket
Chris Wiggs invented this clever toy in the early 1980s. He was looking to create a toy for his daughter Kate, and he created a small dollhouse that was stored inside of an old makeup compact. When his daughter expressed her love of this toy, he knew he had created something unique.
Bluebird Toys also loved it and they licensed the concept. The original Polly Pocket line arrived in stores in 1989. The cases for the toy came in a variety of shapes, such as a heart, a shell, a diamond, or a star. The small dolls that came with the set had small circular bases, which could be fit into some of the holes in the interior. This allowed them to sit or stand in various areas of the tiny dollhouse.
In the 1990s, Mattel and Bluebird Toys negotiated a distribution agreement to sell the toys in the United States. By the mid-nineties, Polly Pocket was a bestseller in the US for girls aged three to eight years old.
By 1997, Polly's popularity was settling down. Mattel bought out Bluebird Toys in 1998 and began its redesign of the Polly Pocket. The new Polly dolls were taller and more similar in appearance to a Barbie doll. They had rubber clothes which could be changed, and Mattel even introduced a boy doll.
Another attempt to refresh the brand in 2010 failed. By 2012, the sets were discontinued in the United States. However, they experienced a resurgence in popularity in 2018, when Mattel re-released a design closer to the original Polly Pocket. These toys were slightly bigger than the originals, but they were welcomed by fans young and old.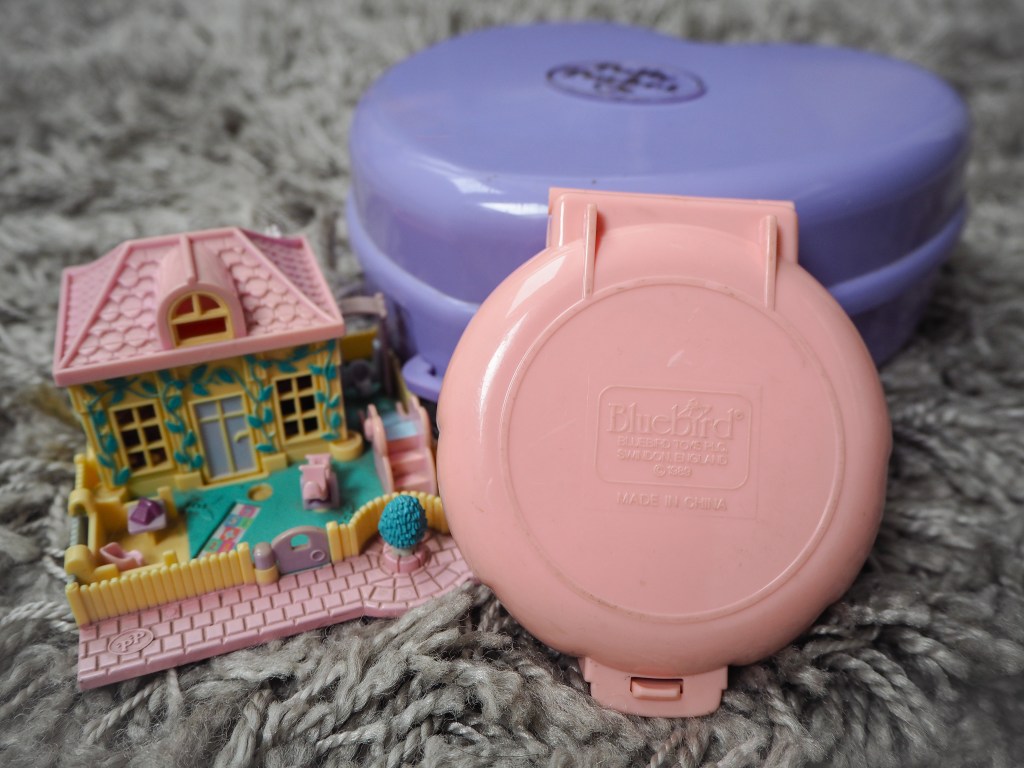 Top 15 Best Vintage Polly Pocket Toys
Looking to add to your collection? These fifteen sets are among the most popular when it comes to the vintage line. Kids everywhere enjoyed these in the past – and now you can have the fun of collecting them!
Polly's Beach House (1989): This Polly Pocket is housed in a light green shell-shaped case. It features bedrooms, a bathroom, and an eating area. The lower part of the compact has a shore with a dock. The toy includes two dolls: Polly and Wee Willie.
Polly's Funfair (1989): This square, pink exterior features a rocket ride, as well as fairgrounds and a concession stand. It includes the Polly doll.
Polly's Café (1989): Housed in a pink shell case, this Polly Pocket features a sitting area, a sleeping area with a locket, and a food prep area. It includes the two dolls, Polly and Buttons.
Country Cottage (1989): This pink heart-shaped Polly Pocket has a bedroom, a bathroom, a living room, and a kitchen in the upper portion and a garden with a pond, a bridge, and trees in the lower portion. It comes with one Polly doll.
Midge's Play School (1989): This yellow square-shaped Polly Pocket has a bedroom, bathroom, nursery, and classroom in the upper portion and a playground in the lower part. It includes Midge and a baby boy doll.
Polly's Skating Party (1989): This blue circular Polly Pocket has a mall that contains a jewelry store, a clothing store, and a hair salon. The lower portion has a skating rink, complete with an eating area and snack bars. The two dolls included are Polly and Little Lulu.
Suki's Japanese Tea House (1990): This pink octagonal Polly Pocket has a restaurant in the upper portion and a garden in the lower portion. It comes with two dolls: Atsuko and Suki.
Water Park Fun (1990): This bright green flower-shaped Polly Pocket comes complete with an eating area, a clown ride, a waterslide, and a bathroom. The lower portion has a swimming pool and spa. The two dolls included are Polly and Chelsea.
Polly's Hair Salon (1990): This yellow octagon-shaped Polly Pocket has a tanning table, supply room, and hair salon in the upper part and a set of workstations and reception desk in the bottom. It comes with two dolls: Polly and Pixie.
Polly in her Bedroom (1991): This yellow heart-shaped Polly Pocket has a chair and frame in the top portion, where a real photo can be inserted. The lower portion is a bedroom with a bed and dresser. One Polly doll is included.
Earring Case (1991): This light green leaf-shaped Polly Pocket comes with a pair of earrings that can be removed and worn.
1950s Diner Ring (1991): This yellow round Polly Pocket features a vintage diner. It has a drive-up area and comes with Polly, plus sports cars.
Fairy Fantasy (1992): This purple star-shaped Polly Pocket has a tree house in the upper portion, complete with a swing. The lower portion includes a bridge, a river, and a teeter-totter. This includes one Polly doll.
Jeweled Sea (1992): This round blue Polly Pocket is decked out with a blue jewel on the front. The upper portion has a ship exterior, complete with a hammock and a throne. The lower half has an underwater scene, featuring a clam and a cave. It includes one Polly doll and an orange otter.
Fast Food Restaurant (1992): This purple pentagon-shaped Polly Pocket has a counter, cash register, and seating in the upper portion and a playground in the lower portion. It includes two dolls: Polly and Patty the waitress.
Factors That Affect Polly Pocket Value
When it comes to the value of your vintage Polly Pocket toys, there are several important factors that contribute to their value. Read on to learn more about these factors!
Age of the toy
The original Polly Pocket toys from the 1980s and 1990s are worth the most today, as they embody what the original intent of Polly Pocket was all about.
The rarity of the toy
Rare Polly Pocket toys are worth more than the more common finds. Research your particular Polly Pocket online to discover what it is currently selling for!
Condition of the toy
Polly Pocket toys in mint condition are worth more than those that have undergone wear and tear.
Packaging and accessories
Mint in box Polly Pocket toys are extremely rare, making them a valuable find today. They also need to have all of the original dolls and accessories that came with the set, which will add to their value.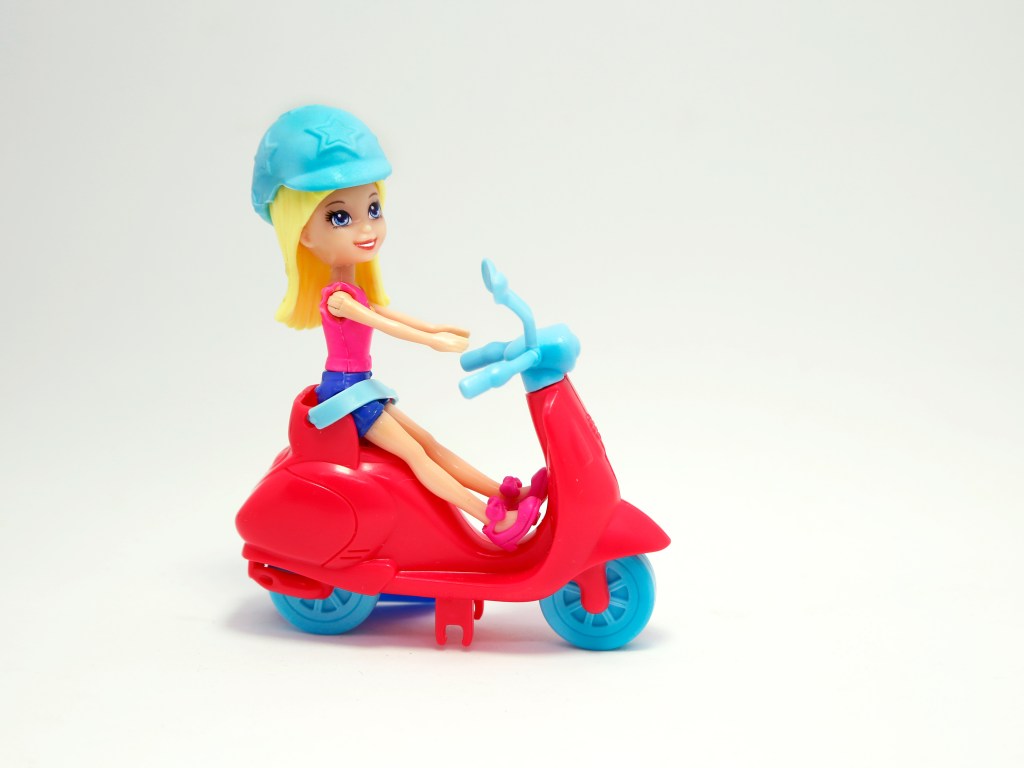 Determining the Value of Your Polly Pocket Collection
One of the best ways to determine the estimated value of your collection is to research the sets online. Check out the sold listings on online marketplaces such as eBay and see what your set has sold for in the past. This should give you a good idea of what they could be worth!
You might also consult with a professional appraiser that specializes in vintage toys, or you could join Facebook groups or forums that are dedicated to Polly Pocket toys.
Tips for Preserving the Value of Your Collection
To keep your collection in tip top condition, consider the following tips:
Display your collection in a safe location. A shelf or curio cabinet is a good place to display them! Be sure to keep them out of reach of children and pets.
Clean your play set with warm water and soap to keep it at its best.
Keep track of original packaging and accessories. Both of these things will greatly add to the value of your Polly Pocket.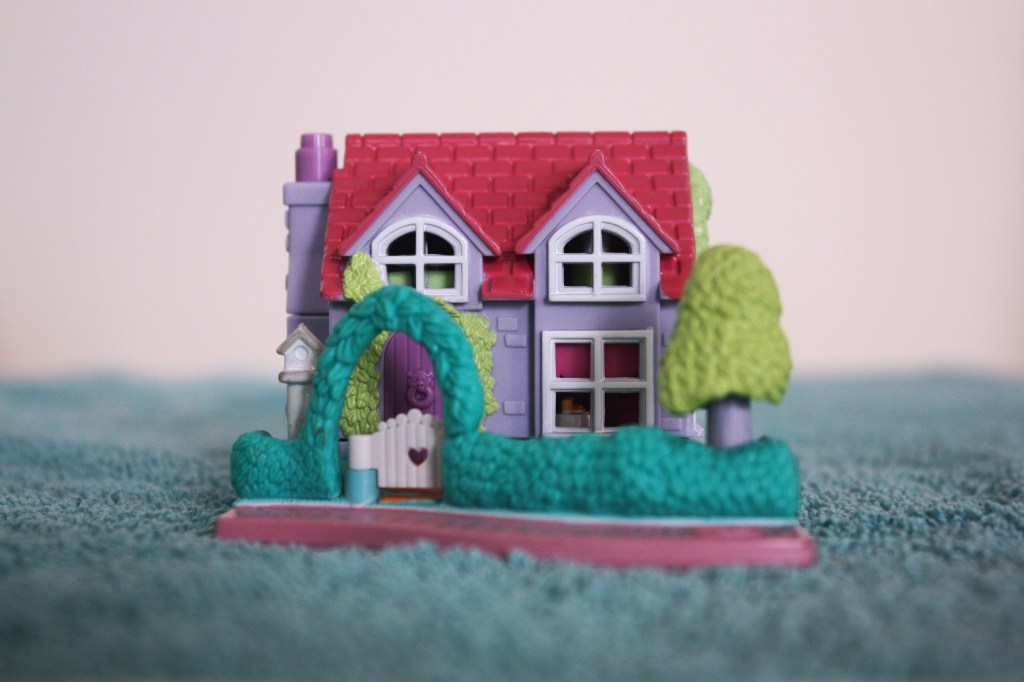 FAQs
Are Polly Pockets worth anything?
Polly Pocket play sets could be worth anything from a few dollars to a few hundred dollars. It depends on your individual set and how much demand there is for that particular set. Rare sets, sets in their original packaging, and sets that are in mint condition tend to be worth more.
Which Polly Pockets are worth the most money?
The original miniature Polly Pocket play sets from the 1980s and 1990s, which were designed by Bluebird Toys, have more value that those produced in the 2000s. That is because the original toys embody what Polly was originally all about, while the later toys that Mattel introduced in the 2000s have a different design altogether.
Why were Polly Pockets discontinued?
Polly Pocket's popularity started to wane in the late 90s, but Mattel relaunched them with a new design. They remained popular for a few years, but by 2012 they were discontinued due to a lack of popularity.
What was the original Polly Pocket?
The first version of these old toys was designed by Chris Wiggs in the early 1980s. He created a small dollhouse for his daughter in a compact makeup case.
Sources
https://www.90stoys.com/dolls-and-soft-toys/how-90s-polly-pocket-became-a-toy-sensation/
https://www.lovetoknow.com/home/antiques-collectibles/history-polly-pocket.com/articles/vintage-polly-pocket-all-the-sets-and-where-to-get-them/
https://celebrity.fm/what-is-the-most-valuable-polly-pocket-2/amp/
About Collectibles Insurance Services
Collectibles Insurance Services has been protecting collections since 1966 and all coverage is provided by a carrier with a group rating of "A" (Excellent) by AM Best, the leading rating agency for the insurance industry.

Comprehensive coverage includes, but is not limited to: accidental breakage, burglary, fire, flood, loss in the mail, theft, natural disasters, and other causes of loss unless specifically excluded from the policy. Deductibles start at $0 for collector policies and we provide coverage for the market value of your collection for losses in excess of $50.

Additionally the protection extends At home and away, and we don't require collection itemization and serial number nor extensive paperwork and red tape.