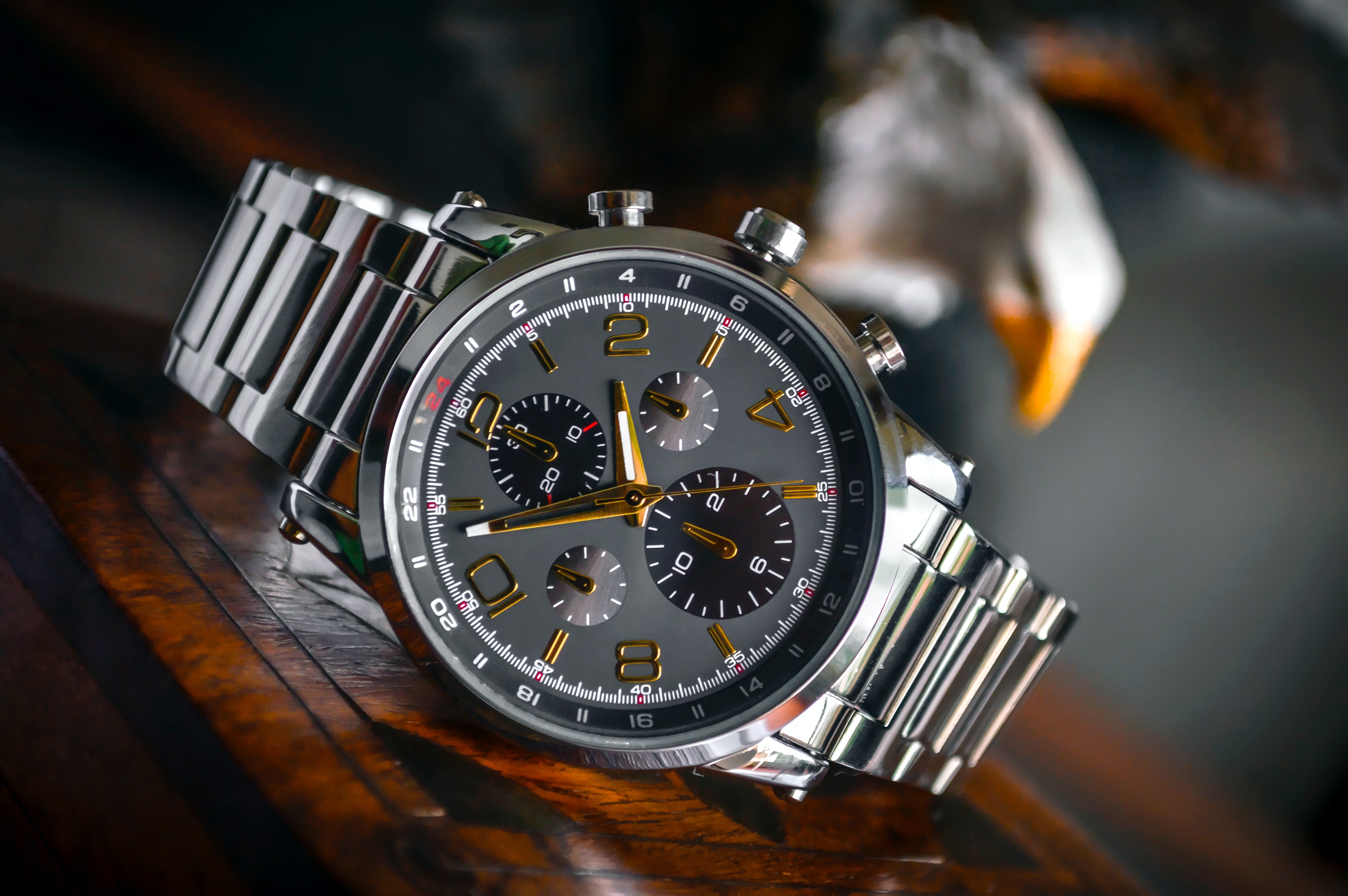 Best Investment Watches of 2023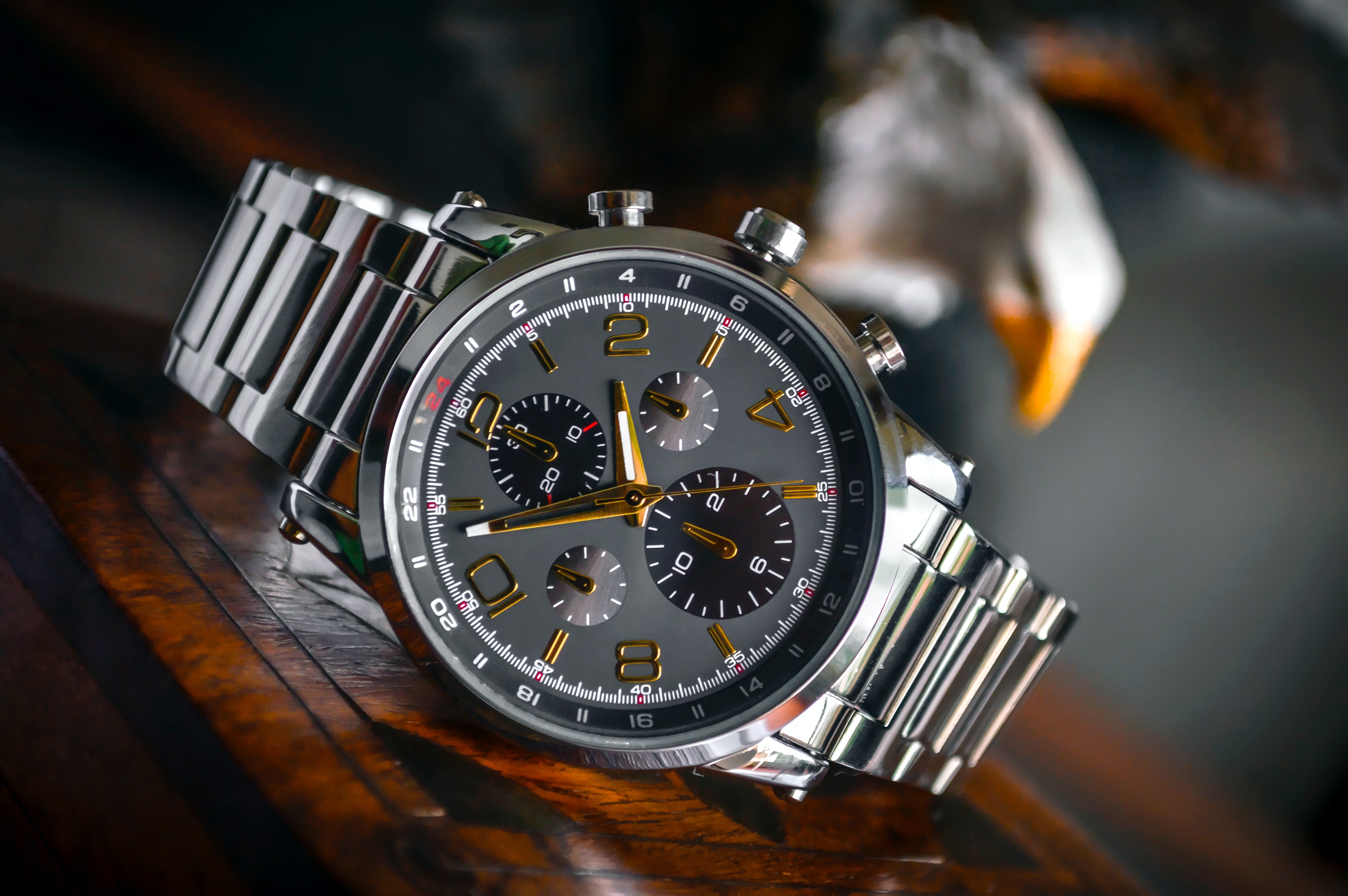 Best Investment Watches of 2023
Do the stunning details and timeless design of a well-crafted watch appeal to you? Watches have become hot collectible items – and many people in the watch community have come to view their collections as a worthwhile investment.
Watch enthusiasts know that investing in luxury watches can be a great way to make money for retirement, but it's important to know what you are looking at! You'll want to learn which brands to look out for, which styles are the most valuable, and which limited edition and vintage models you can add to your collection.
Read on as we discover the world of watch collecting, the most iconic watches, the most popular watch brands, the best investment watches, and the factors that contribute to their value.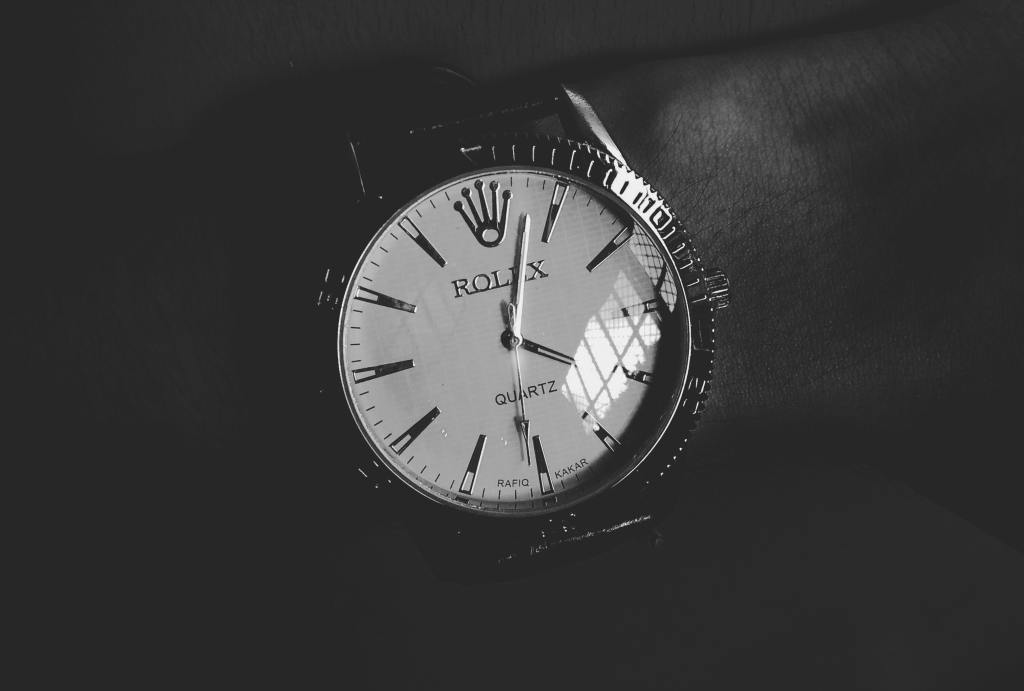 Building a Collection of Luxury Watches with Investment in Mind
If you are looking to build a watch collection for investment purposes, you'll want to select watches that will be worth more money in the future. When it comes to the value of watches, there are several factors that play a role. They include rarity, condition, authenticity, heritage, and other special factors. Read on to learn more about each factor and how it impacts value!
Rarity
When a watch is rare, that will make the watch more valuable. Watches could be rare because they are limited edition, were produced in low quantities, or because they are vintage watches. Watch collectors are always on the lookout for unique watches to add to their collection, and a rare piece is certainly going to catch their attention.
Condition
The better the condition of the watch, the higher the value will be. Watches with cracks or damage won't be worth as much as those in pristine condition.
Authenticity
Is the watch still in the original condition that it was in at the factory, or have parts been replaced? When the watch was repaired, was documentation provided? These factors will affect the value of a watch.
Heritage & Brand
If the watch comes from a popular watch brand or has a unique history behind it, it will be worth more. Popular watch brands for investment include Rolex, Patek Philippe, Omega, Audemars Piguet, Vacheron Constantin, Richard Mille, Jaeger-Le-Coultre, and TAG Heuer.
Special Factors
Does the watch have any factors that make it especially unique or special? Was it once owned by a celebrity? Additional factors such as these can add value to a timepiece.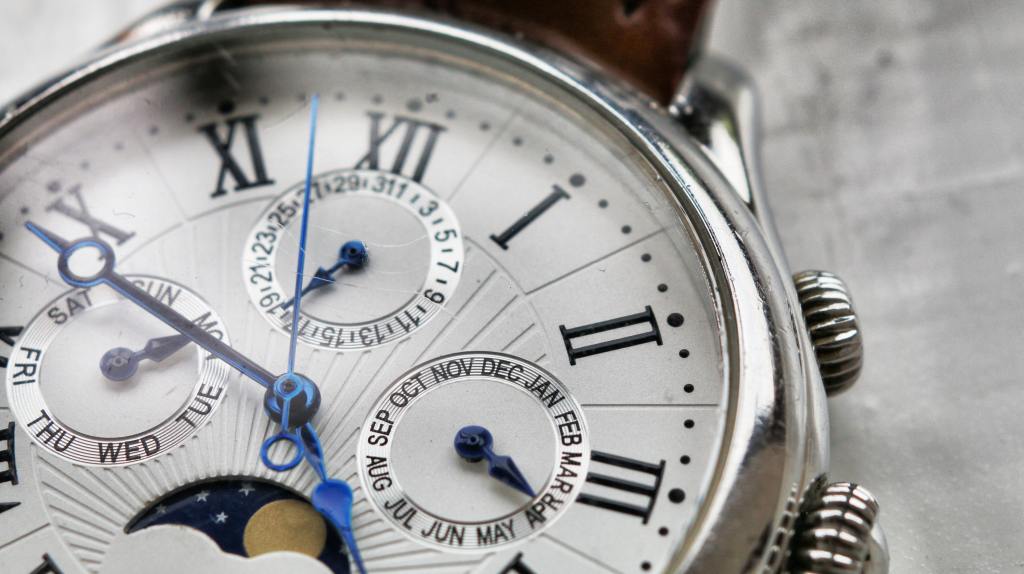 Top 20 Watches to Invest In This Year 2023
From Rolex watches to Patek Philippe watches, there are certain pieces that stand out from the crowd as being iconic watches. Read on as we uncover the best investment watches that are valuable additions to your watch collection.
Rolex GMT Master II
Any version of this steel sports watch would make a great investment piece. This watch is iconic and holds a special place in pop culture. It is available in three variations: the blue "Pepsi" insert, the red "Coke" insert, or the all-black insert.
Patek Philippe Nautilus 5711
This watch originally appeared in 2006 and was discontinued in 2021. When it was originally released, it wasn't so popular, but today it is viewed as a good investment watch due to its brand heritage and its stunning design.
Rolex Submariner
This stunning watch features a black rotating bezel and a black dial. It was first introduced in 1953 and has become quite iconic in the world of watches. This watch has relatively low production numbers, contributing to its rarity.
Audemars Piguet Royal Oak Jumbo
This watch is one of the most popular watches available, and it was discontinued in 2021. Over the years, this watch has come in white gold, titanium and platinum, and yellow gold. This luxury sports watch is a great watch investment due to its popularity and the fact that it is no longer being produced.
Omega Speedmaster First Omega in Space
This watch was worn by astronaut Wally Schirra and was the first Omega watch to enter outer space. For this reason, this unique watch has become iconic. In 2020, it was discontinued, adding to its rarity.
Patek Philippe Aquanaut
This watch is available in a variety of colors, which include khaki green, electric blue, and bright orange. John Mayer once called it the "Chuck Taylor Version of Patek Philippe." This popular watch is still in high demand.
Audemars Piguet Royal Oak Offshore Chronograph
First produced in 2014, this watch has a pink gold case, bracelet, and dial. It is considered a luxury sports watch, and it combines sporty with refined in a stunning way, making it a popular choice among collectors.
Vacheron Constantin Overseas Brown Dial
The third generation of this iconic watch was released at the Salon International de la Haute Horlogerie in 2016. It is stainless steel and water resistant and features a stunning brown dial.
Rolex Cosmograph Daytona
In 1963, when this watch was first introduced, it wasn't very popular. When Paul Newman wore the watch, its popularity began to climb. It's a great watch to buy for investing.
Omega Speedmaster "Alaska Project"
In the early 1970's, Omega developed an outer case for this watch that would withstand the extreme conditions of outer space. In 2008, Omega released a limited number of these watches. Between their rarity and their stunning design, they are a great investment option.
Rolex Daytona "John Mayer"
With its gold body and green face, this watch was named after John Mayer after it was discovered to be part of his personal collection. Soon after, it became a huge hit.
Omega Seamaster 300 Spectre
This dark black watch features a black band and face and mimics the watches that were popular in the 50s and 60s. A total of 7007 of these were ever made.
Richard Mille RM055 "Bubba Watson"
Bubba Watson is a pro golf player who began a partnership with Richard Mille in 2011. This watch is built to withstand the impact of extreme sports, with a combination of rubber, titanium, carbon fiber, sapphire, and ceramic.
Patek Philippe Nautilus 5980/1R
This stunning and bold watch features a 45-hour power reserve and 18k rose gold. It is a great addition to your investment portfolio.
Richard Mille RM27-04 "Rafael Nadal"
This watch costs a million dollars due to its limited run of just 50 watches and unique design.
IWC Ingenieur SL "Jumbo"
This stainless steel watch features a stunning and classic design and a black face.
Tudor Submariner 7928
This watch was originally intended to be an affordable alternative to Rolex. First appearing on the scene in 1959, it was produced for about 10 years. Today there are only about 100 known to exist.
Girard-Perregaux Laureato 42 Infinity Edition
Another steel sports watch, only 188 units of this stunner were released, making it hard to come by. It's a great watch for investors if you can track one down!
F.P. Journe Elegante 48
F.P. Journe is an independent brand that is now a big name for watch collectors. This quartz watch features a battery that has 8-10 years of life.
Tudor Prince Pay Date
Last but not least, the Tudor Prince Pay Date is now discontinued, contributing to its scarcity. It first appeared in 1952 and was the foundation of Tudor watches.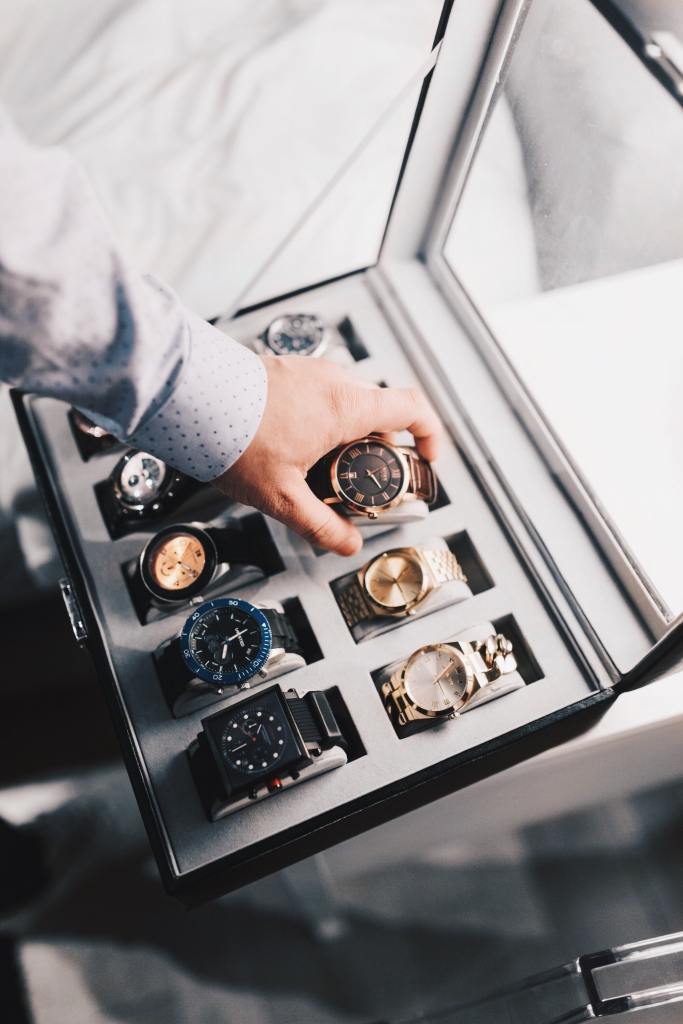 FAQs
Which watches will appreciate in value?
Watches that come from popular brands, were produced in a limited run, or were discontinued tend to grow in value. Also look for watches that have a special "it" factor, such as a unique story or a celebrity that made them popular.
Are watches a good investment right now?
Watches can be a great investment, but it's important to know what you are looking for. Look for rare finds and top brands, and well as watches that have a great story behind them.
What brand of watch is the best investment?
The top watch brands for investment include Rolex, Patek Philippe, Omega, Audemars Piguet, Vacheron Constantin, Richard Mille, Jaeger-Le-Coultre, and TAG Heuer watches.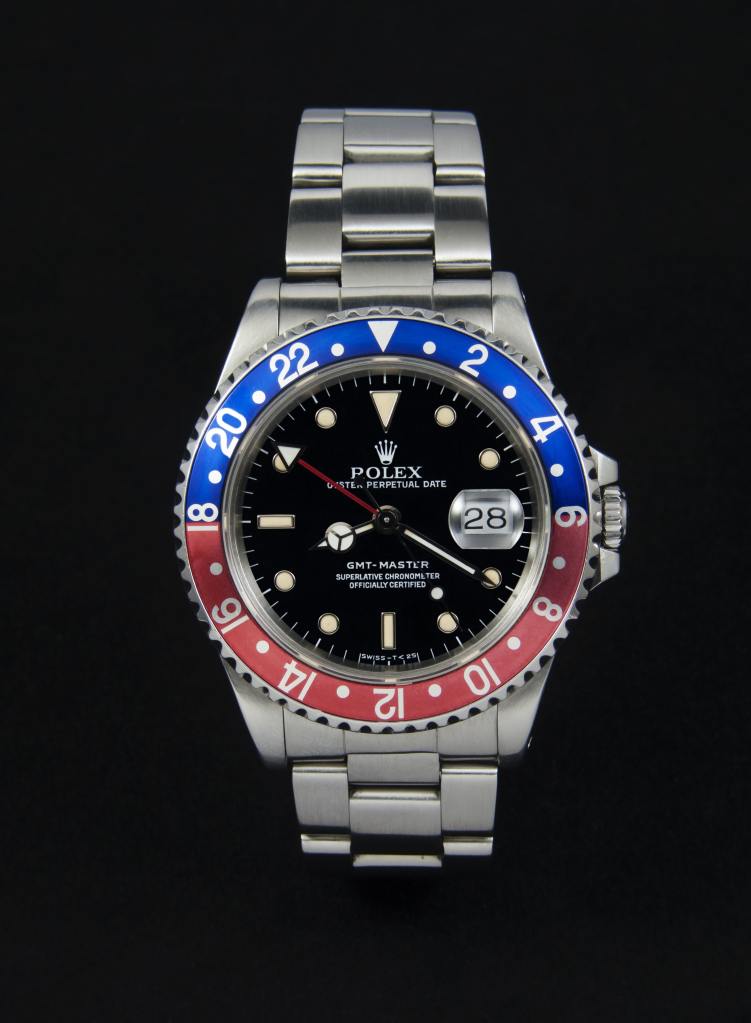 Sources
https://www.exquisitetimepieces.com/blog/best-investment-watches/
About Collectibles Insurance Services
Collectibles Insurance Services has been protecting collections since 1966 and all coverage is provided by a carrier with a group rating of "A" (Excellent) by AM Best, the leading rating agency for the insurance industry.

Comprehensive coverage includes, but is not limited to: accidental breakage, burglary, fire, flood, loss in the mail, theft, natural disasters, and other causes of loss unless specifically excluded from the policy. Deductibles start at $0 for collector policies and we provide coverage for the market value of your collection for losses in excess of $50.

Additionally the protection extends At home and away, and we don't require collection itemization and serial number nor extensive paperwork and red tape.