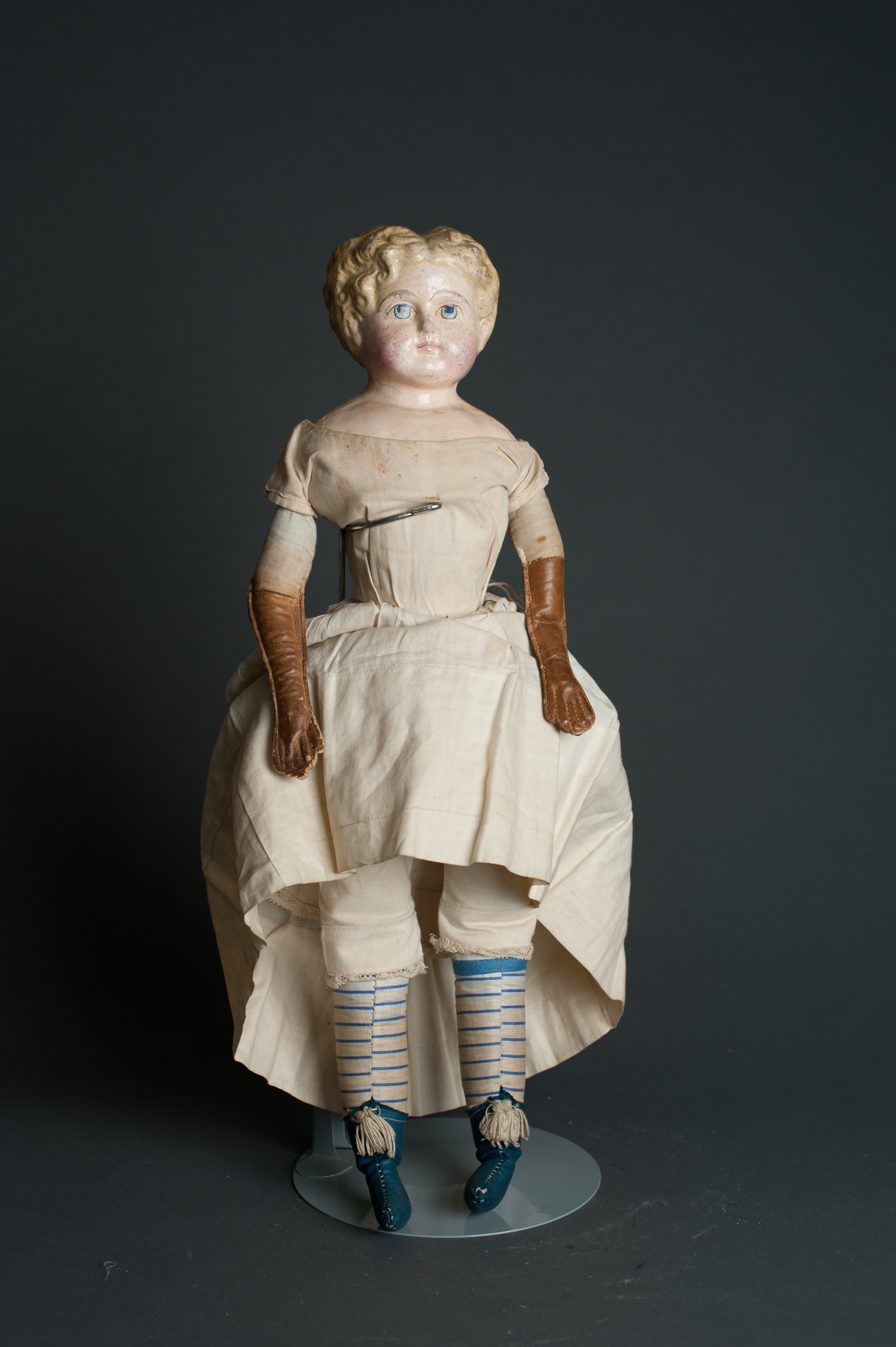 Antique China Head Dolls: Understanding Their Value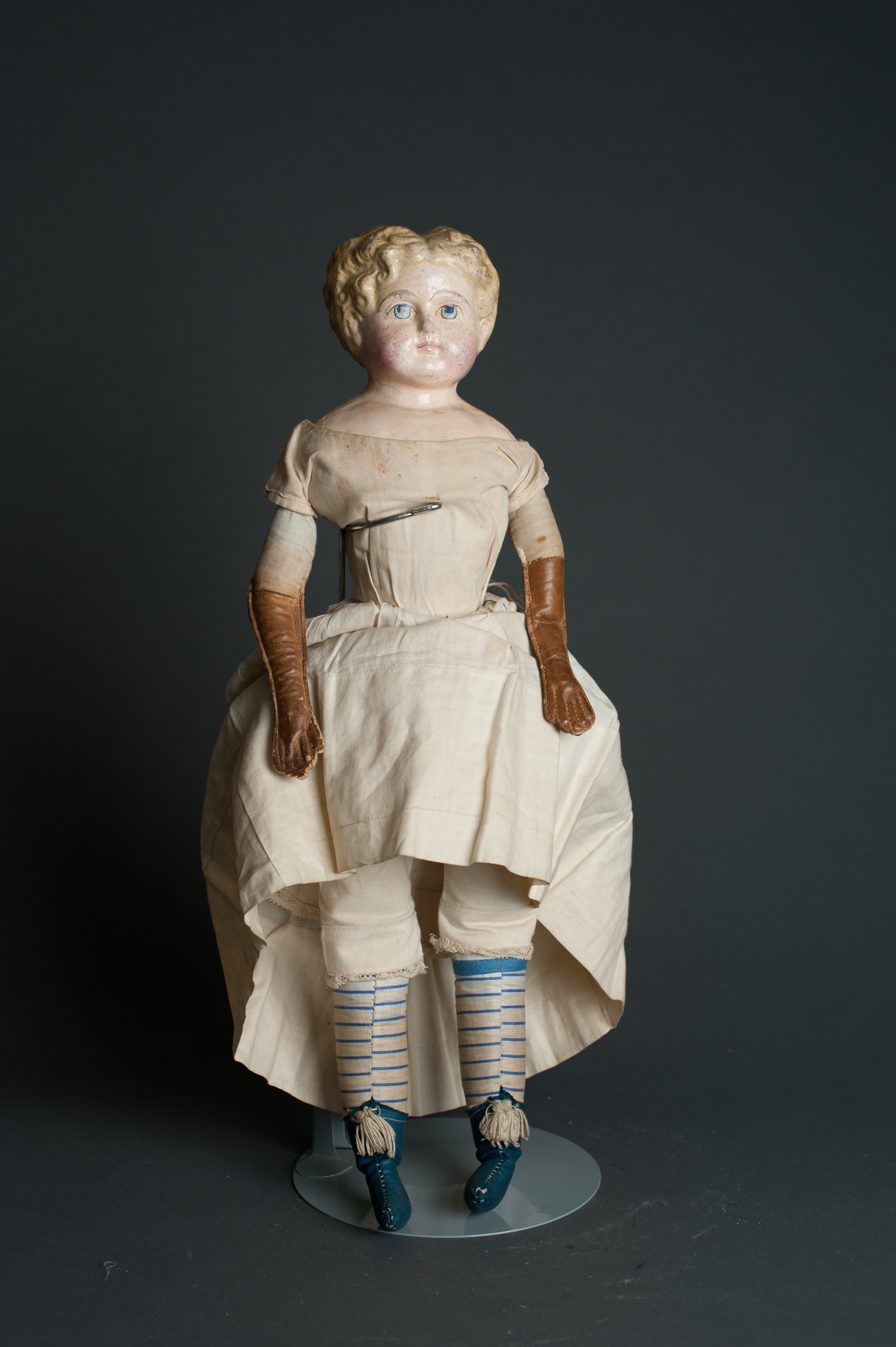 Antique China Head Dolls: Understanding Their Value
Antique china head dolls are popular collectible items, and they are well-loved by both children and adults. Though originally introduced as a plaything, these doll heads are highly sought after by collectors.
A china head doll is one where the head, neck and shoulders are made from china. They were sewn to fabric doll bodies, which sometimes had other china parts, including feet, hands, and arms.
Follow along with us as we explore the history of the unique china head dolls, their value, and the types of dolls that collectors are after today.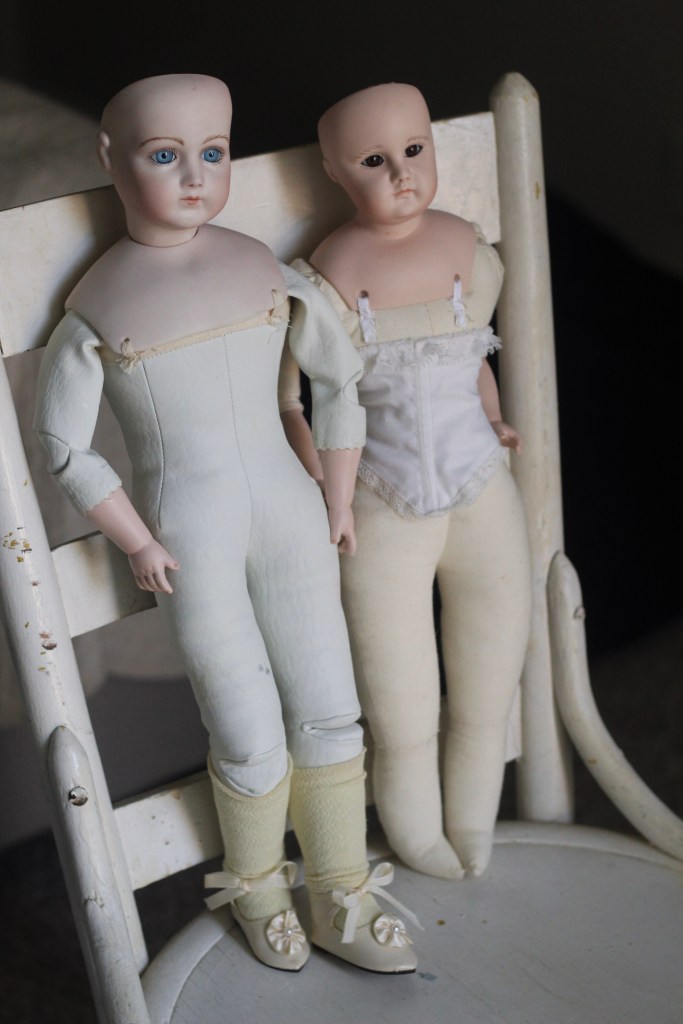 A Brief History of China Head Dolls
The antique china head doll made its first appearance in the 18th century, but they didn't appear commonly in homes until the early 19th century. China manufacturing began in the factories of German companies, as the manufacturing methods of china improved, china head dolls came onto the scene.
These dolls came with a variety of looks. In Europe, factories produced dolls that looked like a young Queen Victoria. Factories in Europe and America created dolls that wore the popular hairstyles of the day and featured beautiful faces and hands. Most dolls took on the appearance of women and girls, but there were also some baby dolls and boy dolls.
How to Date Antique China Head Dolls
It can be hard to determine the date a china head doll was produced if you aren't experienced with these dolls, but there are a few ways to figure it out. Take a look at the doll's hairstyle and clothing.
Hairstyles
Most china dolls sported painted faces and had molded hair. There are some dolls called Biedermeier dolls that had wigs. These dolls are from 1815-1948. Many china head dolls had painted hair. They either had black hair, dark brown hair, or blonde hair. Red hair was considered unlucky, so many manufacturers avoided using it.
Covered Wagon Hairstyles: A china head doll with a simple appearance (like that of a pioneer) were made between 1840 and 1860.
Dolly Madison Hairstyles: China dolls with a head of curls, and occasionally a ribbon, were popular in the 1870s. This hairstyle was associated with Dolly Madison, who lived in the early 1800s.
Mary Todd Lincoln's Hairstyle: This style was used on china dolls from the 1860s and forward. It was a center-parted style with ribbon and rolls over the ears.
Jenny Lind Dolls: Produced in the 1860s, these dolls resembled the singer Jenny Lind who was popular in 1850. The style had swept back sides and a center part.
Clothing
Often, the clothing that a doll is dressed in may not be original to the doll. This is because children would often change the doll's clothing. If a child doll head has its original clothing, it is considered more valuable.
It's important not to remove the clothing from the doll, even if it's in poor condition, because the clothes offer helpful hints about the age of the doll.
Fashion dolls were typically dressed in the latest fashion of the era, so knowing the history of fashion and what clothes were popular in what decades can help you date a doll. Antique Doll Collector Magazine offers a helpful guide for identifying the doll's clothing.
Antique China Head Doll's Value
There are several contributing factors that impact the value of a china head doll. Read on for a discussion of each of these factors!
Manufacturer
Dolls made by popular manufacturers, such as KPM Meissen and Hertwig Porcelain Factory, tend to be more valuable. Some of these makers left a mark on the doll, but that is unfortunately not always the case.
Condition
If a doll is sporting chipped paint, cracks in the china, or other missing details, then the value won't be as high as a doll in great condition.
Clothing
Does the doll have clothing, and is that clothing in good condition? This can contribute to the value of the doll.
Body
Is the body still present, or is only the doll head remaining? What materials are the body made of? This can add or subtract value from the doll.
Features
Dolls with interesting features or those made to resemble a famous person, such as Queen Victoria, tend to have more value.
The Makers of China Head Dolls and Their Marks
It's difficult to identify the makers of china head dolls, as many factories did not mark their products. Still, there are a few well-known manufacturers that produced these dolls.
KPM Meissen
KPM Meissen is one of the earliest manufacturers of these dolls. They started production in the late 18th century and continued until the end of the 19th century. They were known for their porcelain, which was beautifully done and hand painted. They marked many of their products with KPM and a symbol. Keep an eye out for fakes and reproductions, as there are many!
Hertwig Porcelain Factory
This German factory produced dolls from the 1860s until the 1940s using marks such as their company name and house symbols with an H or a cat. This factory shut down during the time of communism in Germany, making the surviving dolls very valuable to collectors.
FAQs
How much are china head dolls worth?
The value of a china head doll depends on a variety of factors, which include the condition, the presence or absence of the doll's body, the maker, and the doll's clothing.
How do I know if my china head doll is valuable?
Examine your antique dolls carefully. If the china head doll is in good condition, is made by a popular maker, and has interesting features, it could be quite valuable. It's always a good idea to look at what similar dolls are selling for on auction sites such as Heritage Auctions or eBay to determine the value of your particular doll.
How do you identify a china head doll?
A china head doll is one where the head, neck, and shoulders are made of porcelain, while the rest of the doll's body is made from a material such as fabric. Sometimes, the hands and feet are also made of porcelain.
How old are china head dolls?
The earliest china head dolls date back 1836 and were produced until the 1940s.
Sources
https://antiques.lovetoknow.com/Antique_Dolls_China_Head
https://www.jacquelinestallone.com/antique-china-head-dolls/
About Collectibles Insurance Services
Collectibles Insurance Services has been protecting collections since 1966 and all coverage is provided by a carrier with a group rating of "A" (Excellent) by AM Best, the leading rating agency for the insurance industry.

Comprehensive coverage includes, but is not limited to: accidental breakage, burglary, fire, flood, loss in the mail, theft, natural disasters, and other causes of loss unless specifically excluded from the policy. Deductibles start at $0 for collector policies and we provide coverage for the market value of your collection for losses in excess of $50.

Additionally the protection extends At home and away, and we don't require collection itemization and serial number nor extensive paperwork and red tape.