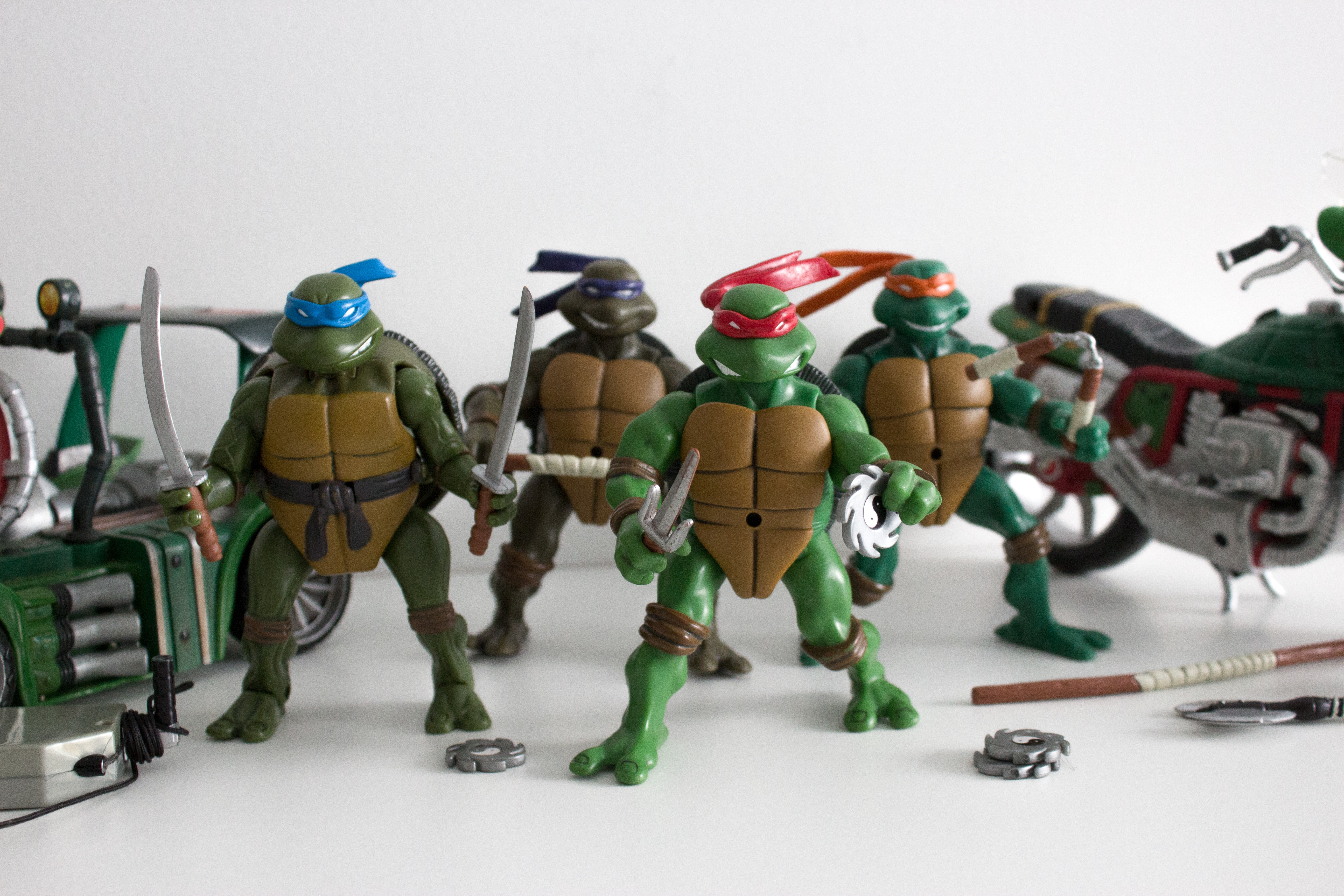 The 1988 Teenage Mutant Ninja Turtles Action Figures Value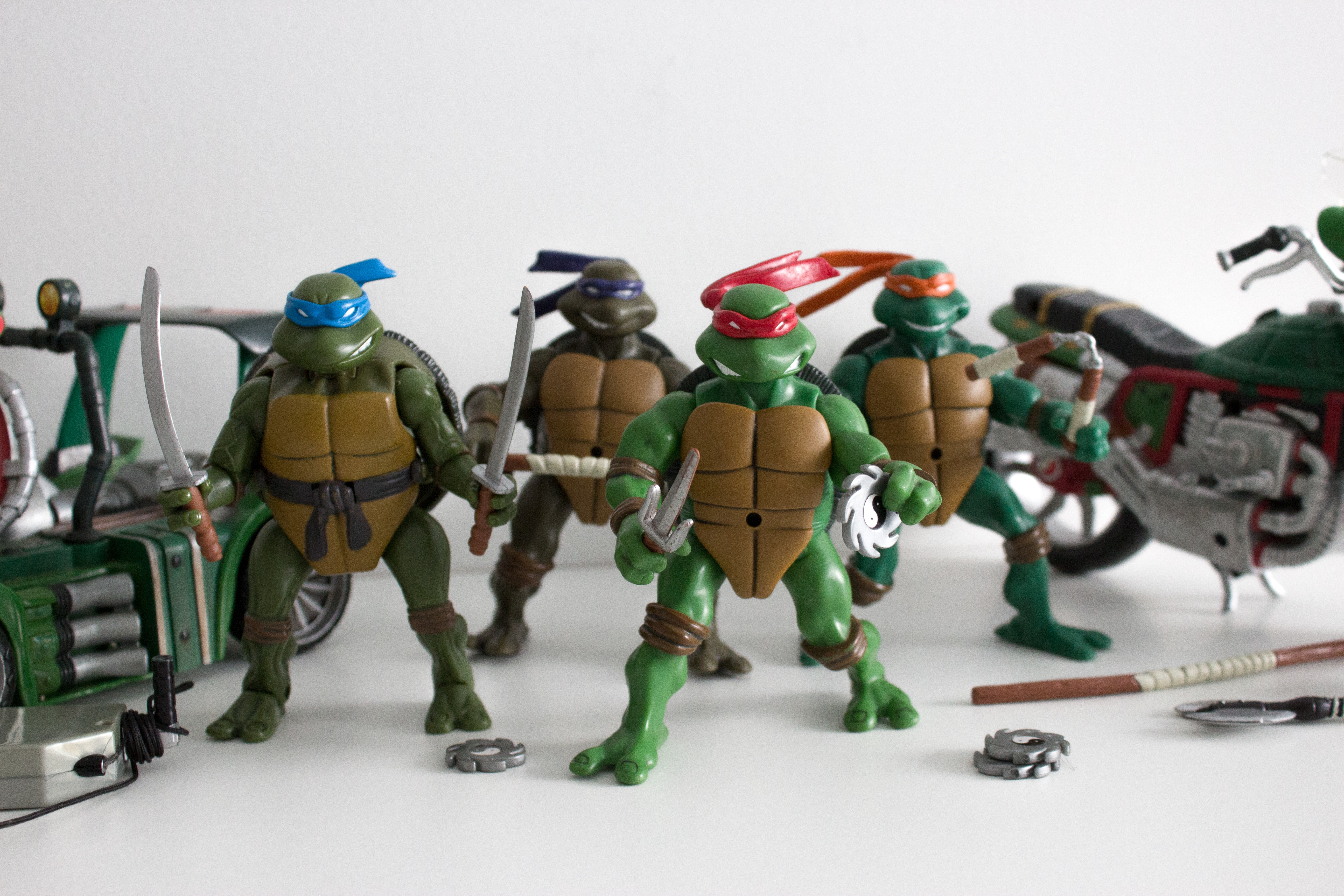 The 1988 Teenage Mutant Ninja Turtles Action Figures Value
In May of the year 1984, The Teenage Mutant Ninja Turtles were introduced in a self-published comic book by Peter Laird and Kevin Eastman. These turtles were all the rage when they were first introduced, and today the action figures and toys associated with this popular tv and comic book series are viewed as valuable collectible items!
If you grew up in the 80s or 90s, you may have been a fan of the main characters Leonardo, Michelangelo, Donatello, and Raphael – the four mutant turtles that fought hard against the bad guys. You may even remember some of the popular toys and action figures that accompanied this series.
Some of the toys associated with the TMNT are extremely valuable today. Follow along as we dive into the world of Ninja Turtles toys, discuss their value as collectibles, the most valuable toys ever sold, and how to assemble and care for your own collection of TMNT toys!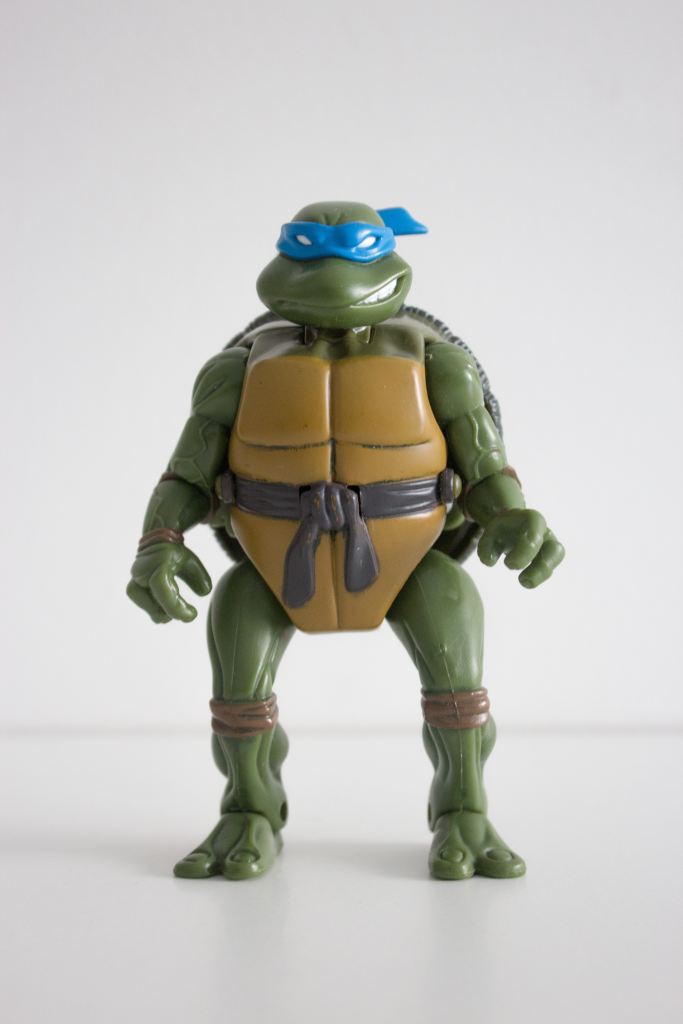 The Popularity of Teenage Mutant Ninja Turtles (TMNT)
The TMNT cartoons had great ratings and were super popular in the 80s and 90s. This series birthed a line of merchandise, which included toys, action figures, video games, comics, and much more. Today, we are seeing a resurgence of the popularity of the show, as the kids who once watched the show have aged out and are now collecting things that bring them a sense of nostalgia.
The Rarest TMNT Toys and Their Value
There are some incredible Ninja Turtles toys out there, from action figures to complex play sets that feature the four turtles. These toys can sometimes fetch top dollar on the secondary market. Here are some of the top Ninja Turtles toys and what they sold for!
Leo's Jolly Turtle TubBoat
This toy was intended for use in a tub. It featured Leonardo in a sailboat that has green sails and cannons attached. It is worth about $203.
Toon Turtles Burne
The Toon Turtles line of toys targeted young children who were even younger than those who watched the animated series. This toy features a character named Burne Thompson, a news editor for Channel 6 News. It is worth $206.
Turtle Blimp
This TMNT blimp was sold in pristine condition on eBay for $379. It features the Ninja Turtles flying around a blimp and shooting missiles.
Channel 6 News Van
This news van features mounted machine guns on its roof, as well as a scooter that has a camera attached. It sold for $420.69.
Michelangelo Cookie Jar
This unique find was made in Korea, and features the beloved character Michelangelo. It sold for $449.
Genghis Frog (Tan Belt Variant)
This frog figurine is set apart from other frogs by its tan belt. This variant makes the piece worth $500.
Vintage Master Splinter
This rare toy of Master Splinter sold on eBay for a whopping $506.
Be@rbrick Michelangelo
Be@rbrick is a line of Japanese toys that sort of look like Lego figurines. The Michelangelo version of this toy sold for $514.
Pizza Thrower Turtle Assault Vehicle
This unique piece is a battle tank that shoots pizza! This interesting find is worth around $529.
SDCC 2017 Exclusive Box Set
This set of figurines of the four Ninja Turtles were sold exclusively at the 2017 San Diego Comic Con as a boxed set. They sold on eBay for $549.
Vintage Shredder
This Shredder action figure isn't especially rare, but in its original sealed packaging it sold on eBay for $575.
Teenage Mutant Ninja Turtles II: The Arcade Game (NES)
This arcade game was created for the NES in 1990, and today it is worth $599.
Shogun Shoate
This character only appeared in the comics, and his action figure sold for a whopping $614.
Chef Boyardee Shredder
In 1991, Chef Boyardee had a mail order campaign where people could buy action figures. The Shredder action figure from this particular campaign sold for $629.
Vintage Soft Head Michelangelo
When Playmates Toys originally made Ninja Turtle toys, they made them with rubber heads and plastic bodies to save money. The original "soft head" Michelangelo sold on eBay for $692.
Undercover Donatello
There is a scene in the 1990 Teenage Mutant Ninja Turtles movie where Raphael walks around the city in a trench coat and a fedora. This figurine is based on that scene. The toy sold for $707.
Dreamex Teenage Mutant Ninja Turtles Raphael
This figure was sold exclusively on the Chinese market, which contributes to its rarity and value. It sold for $710.
Vintage Hot Spot
Hot Spot is a dog character made up for the purpose of selling Ninja Turtles toys. It didn't last long originally, mainly because it was a made-up character. However, it sold on eBay for $730.
The Next Mutation Don's Camo Hydro Skimmer
Based on the 1997 live-action TMNT show called The Next Mutation, this toy sold for a whopping $999.
Vintage Scratch
Scratch the Cat is another character that was created to sell toys, but today it is considered a "holy grail" among collectors. It didn't last on the market long, but it sold for $1,357 on eBay.
Leo's Katana Sword
Leonardo's weapon is a Katana sword, and the toy version of this came from The Next Mutation line. It is worth around $1,499.
Vintage Krang Android Body
Krang is one of the primary antagonists of the TMNT series. One of his toys is so rare and sought after that it sold on eBay for $1,599.
Sewer Playset
This sewer playset features a battle swing, an elevator, and pipe passages. It sold for $1,599 on eBay.
Technodrome
The technodrome is villain Krang's home base. This incredible toy sold for $3,000.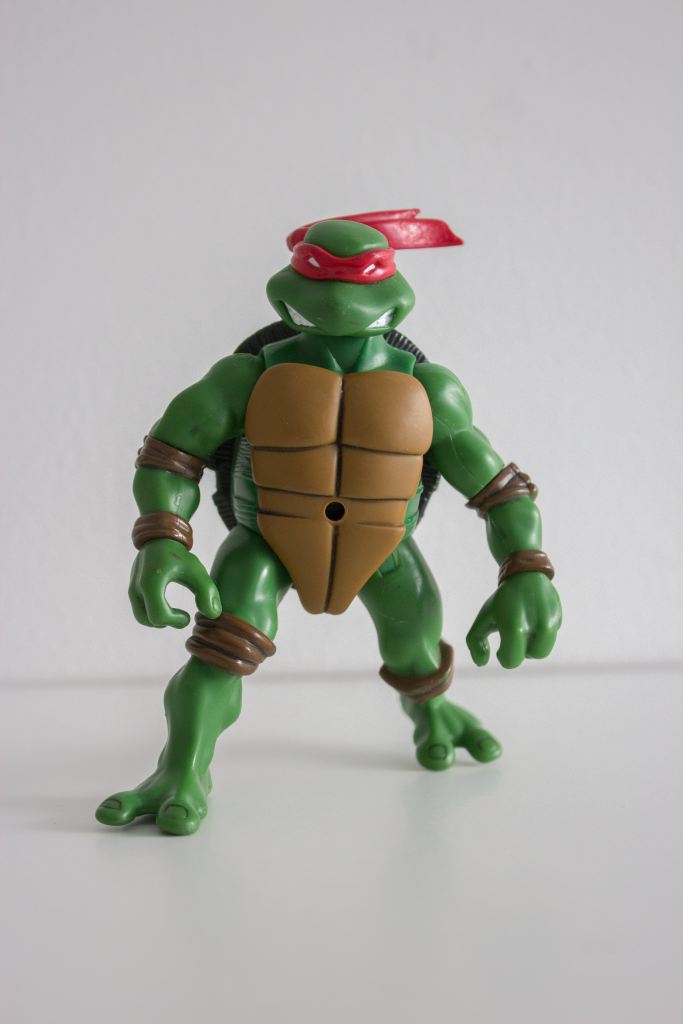 Factors that Affect the Value of Ninja Turtle Toys
There are several factors that contribute to the value of TMNT toys and action figures. These include the age of the toy, its condition, and its rarity. Read on to learn more about each factor!
Age: Vintage TMNT action figures and toys tend to be worth more than newer productions. Be sure to research your particular figure or toy to learn its age and how much it is worth!
Condition: Ninja Turtles toys in mint condition and in their original packaging will hold their value the best. If your toy is in the original box, keep it in that box and consider purchasing a plastic protector to keep that box in great condition.
Rarity: The rarest toys from the Teenage Mutant Ninja Turtles tend to be worth more money. On our list of the most valuable toys, some obscure characters that were only created to sell toys are now among the most valuable toys available! A toy being rare or hard to find makes it that much more desirable as a collector's item.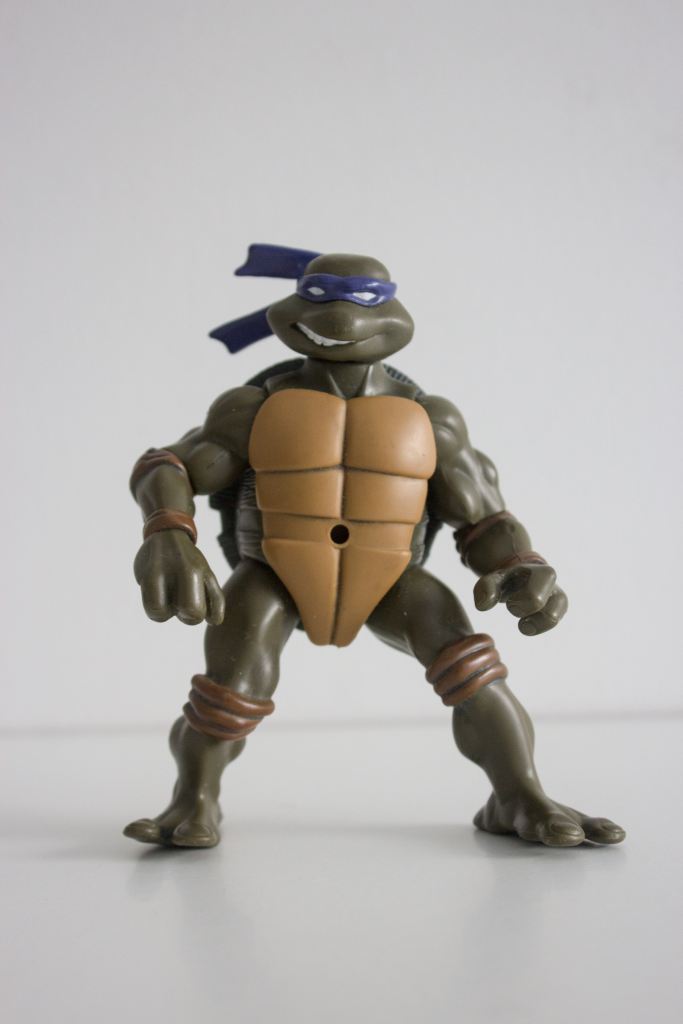 Maintaining and Protecting Your TMNT Action Figures & Toys
If you are collecting TMNT toys, it's important to care for them and keep them in tip-top shape. If your toy comes with the original packaging, be sure to keep it in the box. You can even purchase protectors that will keep the packaging in good shape. This will help maintain the value of the toy. As with any collectible, be sure to store your toys safely. You can display them on shelving or in curio cabinets, which is a great way to protect them as well as allow you (and your friends) to view the collection.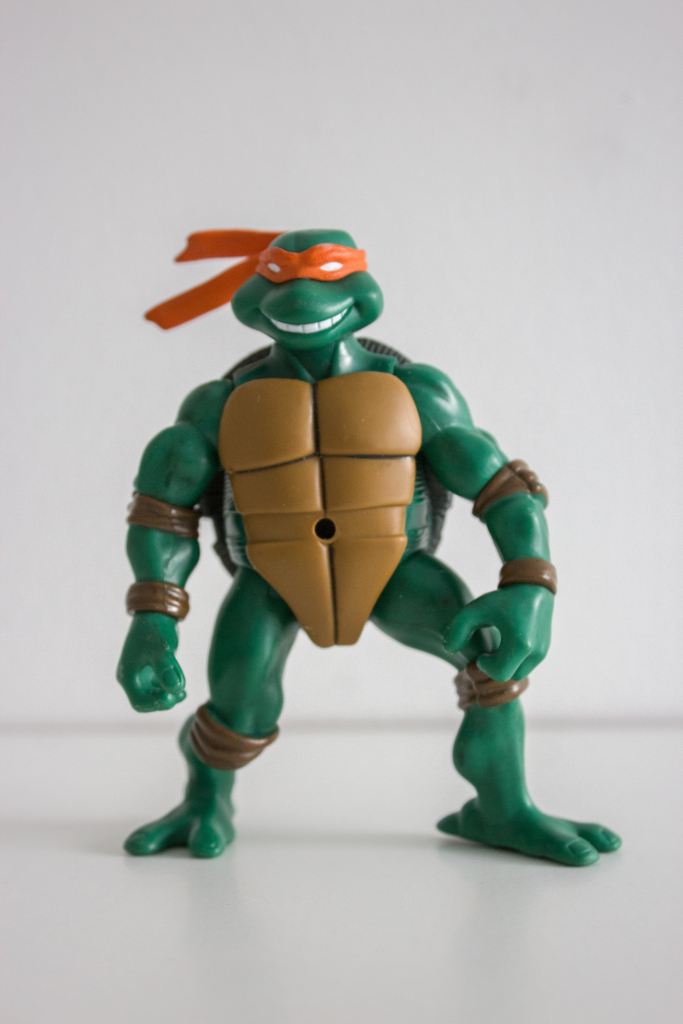 FAQs
Which TMNT figures are worth the most money?
Some TMNT toys are worth more money than others. Be sure to research the specific toy you are looking at to determine what it is selling for on online auction sites, such as eBay. This is the best way to find out which toys have value and which don't. Also, consider the condition of the toys. If they are in mint condition, they tend to be worth more money.
How many vintage TMNT figures are there?
This question is difficult to answer! There are countless versions of TMNT toys and figurines available that are based on the cartoon and comic book series, and many of them are quite valuable, depending on their age, their condition, and their rarity.
Are Ninja Turtle figures worth anything?
Some Ninja Turtles figures are worth a pretty penny on the secondary market! Be sure to look up your specific figure to determine its value. You can review auction sites such as eBay or Heritage Auctions to see what your figurines are selling for.
Who are the four turtles?
The four Ninja Turtles are named Leonardo, Michelangelo, Donatello, and Raphael.
Sources
https://www.thegamer.com/rarest-teenage-mutant-ninja-turtles-toys-worth/
https://www.cbr.com/valuable-ninja-turtles-toys/
About Collectibles Insurance Services
Collectibles Insurance Services has been protecting collections since 1966 and all coverage is provided by a carrier with a group rating of "A" (Excellent) by AM Best, the leading rating agency for the insurance industry.

Comprehensive coverage includes, but is not limited to: accidental breakage, burglary, fire, flood, loss in the mail, theft, natural disasters, and other causes of loss unless specifically excluded from the policy. Deductibles start at $0 for collector policies and we provide coverage for the market value of your collection for losses in excess of $50.

Additionally the protection extends At home and away, and we don't require collection itemization and serial number nor extensive paperwork and red tape.