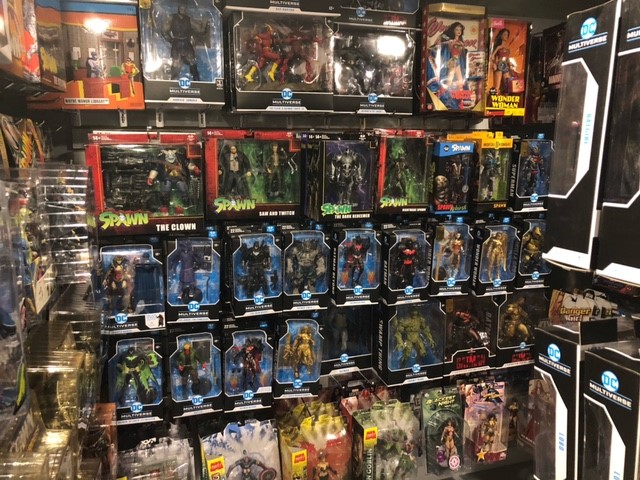 Toy and Comic Book Collector Has a Toy Store Display in His Basement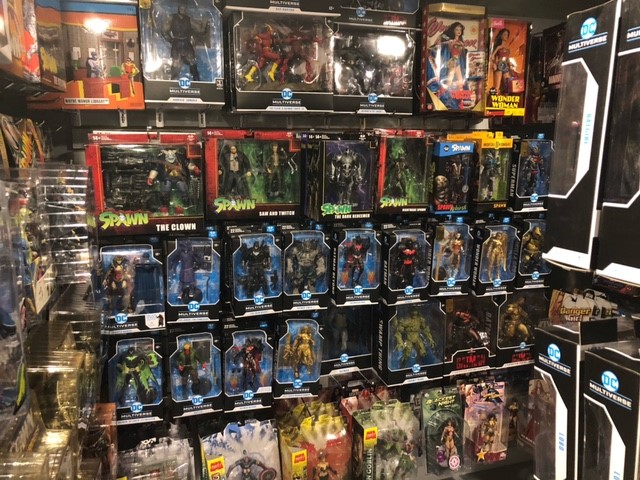 Toy and Comic Book Collector Has a Toy Store Display in His Basement
Aaron Hoffman has been a collector since the young age of six years old. Since he was young, "I liked my toys to be in the box. I liked the way they presented with their packaging. My parents used to get mad that I never played with my toys!" As an adult, Aaron has amassed a collection that is comprised mostly of action figures and comic books. The action figures include McFarland toys, Star Wars, Masters of the Universe, and more. His comic books are mostly Marvel and DC Comics. He also dabbles in horror collectibles, which include statues and autographed movie posters.
By age 12, Aaron knew that he was a collector are heart. He had closets full of stuff! Today, his collection is impressive for its staggering size. He has over 22,000 comics and over 9,000 action figures, all displayed throughout the home and in his basement, which looks like a toy store. The toys are displayed on pegboard, similar to Toys R' Us. Aaron loves this display because he enjoys the nostalgic feeling that the "toy store" vibe brings.
One of Aaron's favorite finds from his massive collection is a Mickey Mantle autographed comic book that has been graded and verified. "I found it in a dollar bin at Comic Con!" he shares. Aaron can still remember the first items that he added to his collection. His first comic book was Spawn #1, and the first toy was a football starting lineup from 1988.
Some rare finds that Aaron values are his Michael Meyers figure, which is autographed by everyone that has played the character over the years. He also have a Friday the 13th poster and a Texas Chainsaw Massacre poster with all of the cast autographs. These are rare finds, as some of the original cast is now deceased.
Aaron generally buys everything for his collection at retail or wholesale price, but due to the size of everything he finds it difficult to say just how much his collection is worth.
People are blown away when they enter Aaron's home, but what's even more impressive than the size of his collection is how well it is organized. All the toys are sorted by genre, release date, and manufacturer. For example, there's a Star Wars aisle that goes from the original 1978 toys until now. Also, Aaron doesn't have any doubles of figurines – everything in the collection is unique!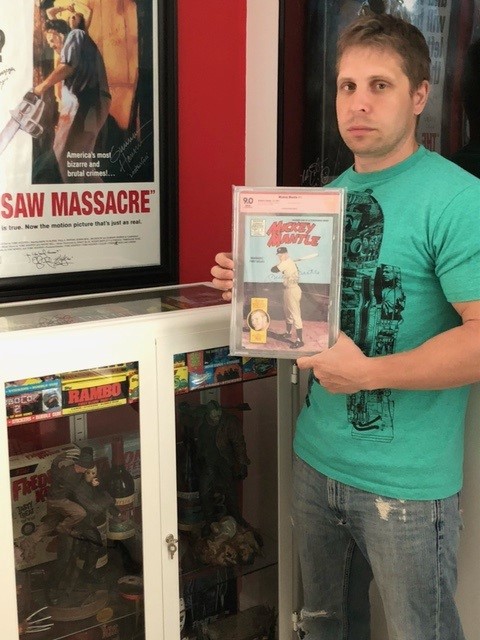 About Collectibles Insurance Services
Collectibles Insurance Services has been protecting collections since 1966 and all coverage is provided by a carrier with a group rating of "A" (Excellent) by AM Best, the leading rating agency for the insurance industry.

Comprehensive coverage includes, but is not limited to: accidental breakage, burglary, fire, flood, loss in the mail, theft, natural disasters, and other causes of loss unless specifically excluded from the policy. Deductibles start at $0 for collector policies and we provide coverage for the market value of your collection for losses in excess of $50.

Additionally the protection extends At home and away, and we don't require collection itemization and serial number nor extensive paperwork and red tape.