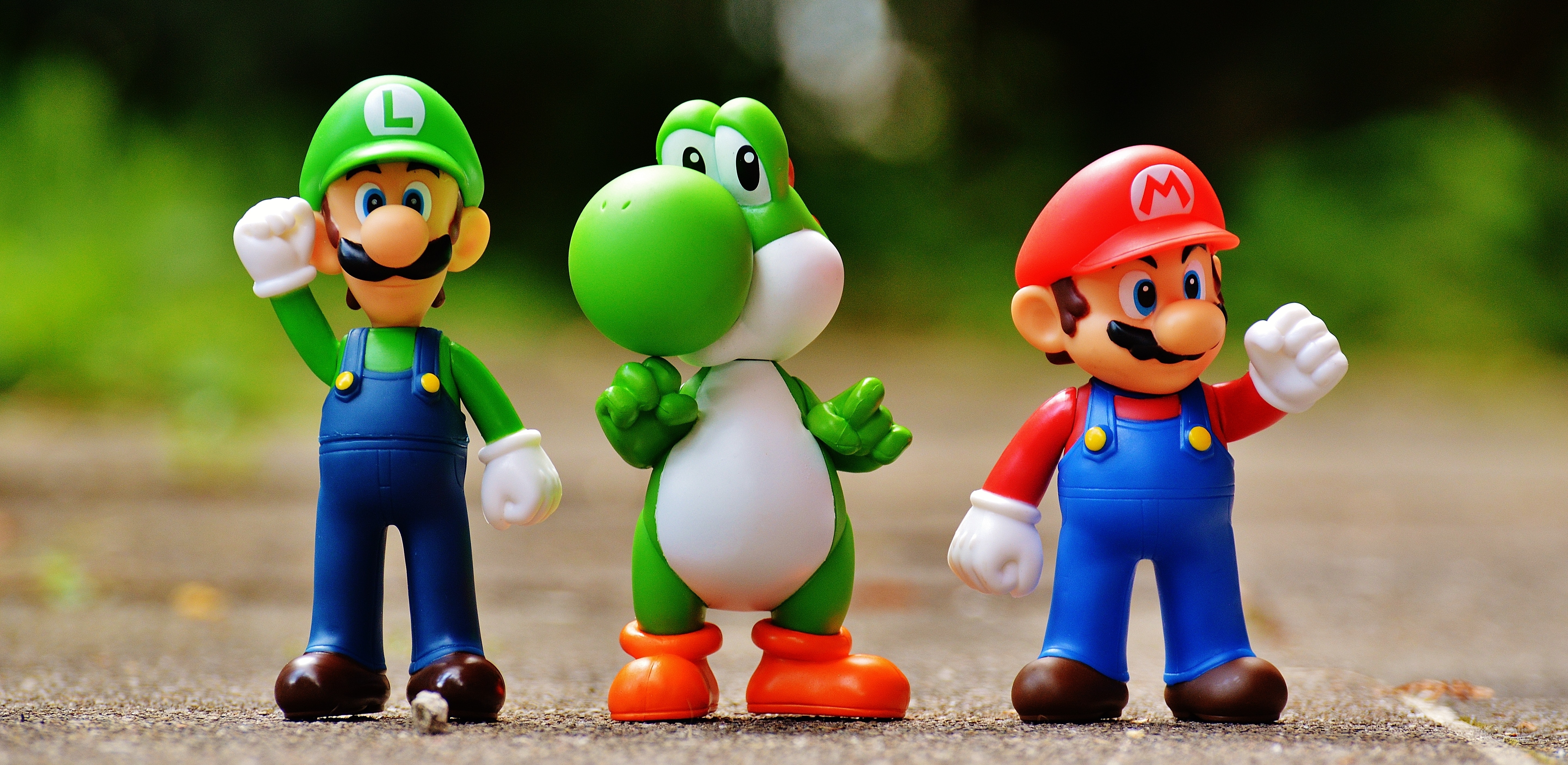 Best Super Mario Toys for Fans of All Ages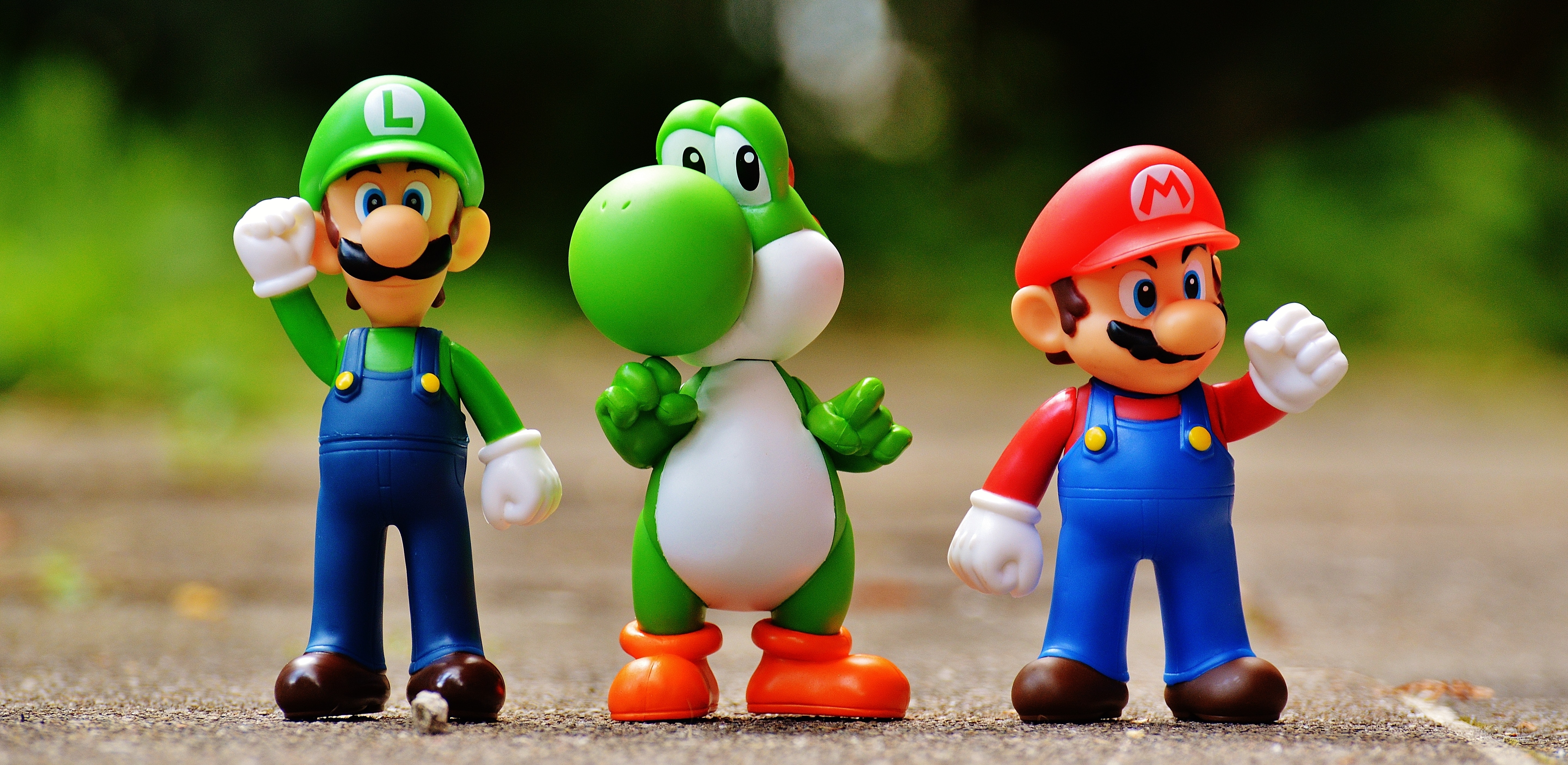 Best Super Mario Toys for Fans of All Ages
Super Mario Bros. is a classic Nintendo Game, and the main character, Mario, has soared in popularity over the years. With his gang of sidekicks, which include Luigi, Princess Peach, Bowser, and more, Mario has led many children and adults on a variety of wild adventures over the years. From his early days as a cluster of pixels to his more recent, high quality graphics version, Mario is certainly a beloved character by video game enthusiasts.
Follow along as we discuss the history of Super Mario Bros., share a list of the best toys to buy for a Mario fan, and discuss where to find vintage Mario toys and collectibles.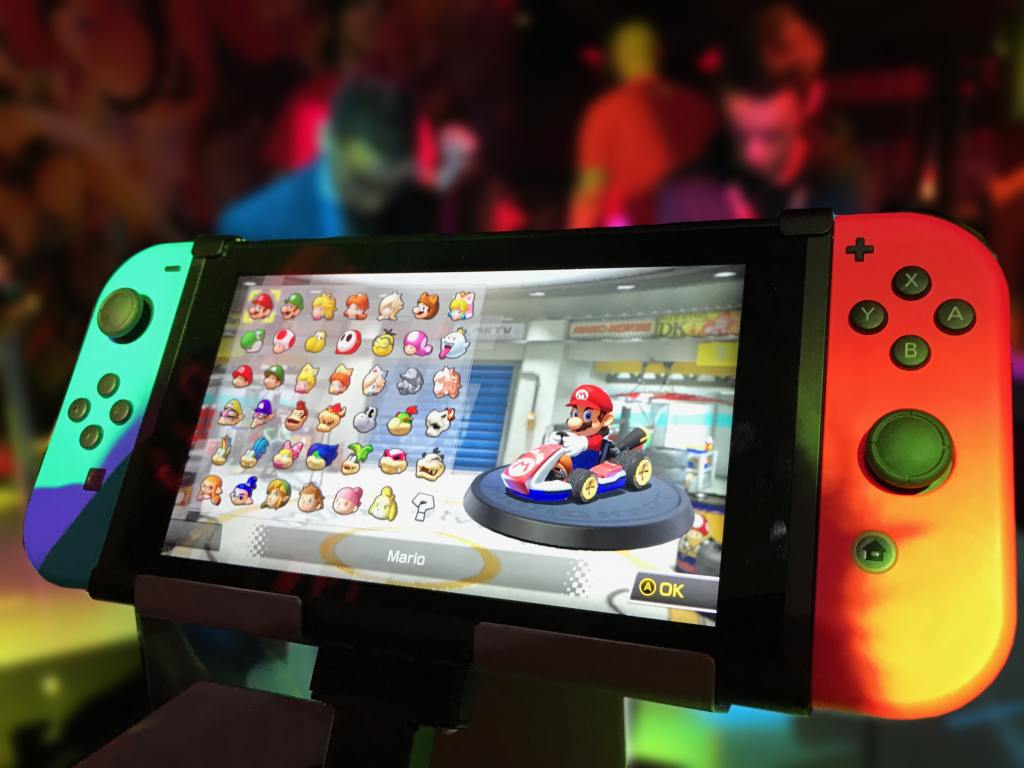 A Brief History of Super Mario Bros. and its Popularity
The character of Super Mario debuted in 1981. At the time, he was much more simplistic in design, and his mission was to save his girlfriend from Donkey Kong, a giant ape character. By the 1990s, Mario had surged in popularity and became the most popular character representing Nintendo.
Originally a company that produced playing cards, Nintendo turned its sights to video arcade games in the 1970s. The original game featured a carpenter named Jumpman who had to rescue his girlfriend, Pauline, from the giant gorilla named Donkey Kong who had kidnapped her. Before Donkey Kong's 1981 release, Nintendo was renting its warehouse from a man named Mario Segale. When the company was behind on rent, Segale angrily visited the company president demanding payment. After this visit, the team jokingly referred to their character "Jumpman" as "Mario."
In 1983, Nintendo released the home console Family Computer and entered the homes of millions of people. Sales were booming, and the Nintendo Entertainment System was released in the United States in September of 1986. This system had 17 games available, including "Super Mario Bros." Over the years, the character of Mario became synonymous with Nintendo thanks to the suite of games that were associated with his character and the automatic inclusion of Super Mario Bros. with the Nintendo game system.
Importance of Super Mario Toys for Fans
With the release of the Super Mario Bros. movie, Mario mania is at an all-time high. People have long been fans of this cute little character and his band of friends, but right now is absolutely the perfect time for collectors to stock up on Mario merchandise.
Besides the gaming system and the classic video games, there are plenty of incredible Mario collectibles to choose from – with everything from walkie talkies, to drones, to LEGO sets becoming available. Will these toys of today become the collectibles of the future? Only time will tell, but with the popularity of Mario being what it is, we sure like the odds!
Top 20 Popular Super Mario Toys for Mario Fans
Looking for the perfect gift for a Super Mario fan or collector? These toys and sets are a great place to start looking! Keep reading to learn about 20 of the best Super Mario gifts for fans.
LEGO Super Mario Adventures Mario Starter Course
This incredible toy is a replica of the Mushroom Kingdom in LEGO form! The Mario character has facial expressions and even can make sounds, making this set a must-have for Super Mario fans!
Super Mario Nintendo Bowser's Castle Playset
This castle playset features a fan favorite character, Bowser, and his castle. It comes with a Bowser figurine and the playset has lots of moving parts and sound effect. You can fire fireballs, shove Bowser into lava, and much more!
Super Mario Nintendo Super Mari Kart 8 RC Racer
This remote control vehicle brings the excitement of a Mario Kart game into your home! You can control the Mario Kart with the remote, and race him around the room. He can pop wheelies and even do 360 degree spins.
The Game of Life: Super Mario
This classic board game gets a Mario spin! The aim of this game is beating Bowser, rather than collecting money for retirement. It has Nintendo artwork and a variety of beloved characters, including Yoshi, Mario, Luigi, and Peach.
Super Mario Bros Game & Watch
This game console brings plenty of nostalgia! It's a classic handheld game that plays versions of Super Mario Bros. and Super Mario Bros.: The Lost Levels. This release was a part of Mazza's 35th anniversary celebration.
Mario Kart Watch
This unique Mario watch features a digital watch display in the middle of a Mario Kart trophy. It's a great gift for a Mario fan!
LEGO Super Mario Bowser's Castle Boss Battle Expansion Set
This incredible LEGO set won the Toy of the Year Award! There are 1,010 pieces in this set, which is a great addition to a Mario starter set.
Super Mario Checkers & Tic Tac Toe Set
For this unique game of checkers or tic tac toe, it's Mario vs Luigi! The set comes in a metal tin and has a double-sided board.
Super Mario Walkie Talkies
This set of two walkie talkies has Mario's face on one and Luigi's face on the other. They are an exciting way to communicate with your friends, and they have a working range of 500 feet.
LEGO Nintendo Entertainment System
This LEGO set features a buildable tv and tv console that contains a moveable scene from Mario. This is a great gift for a classic Mario fan! The set even comes with a LEGO controller.
Mario Kart Live
This set features a remote control car that is controlled by your Nintendo Switch. It's the ultimate way to bring the fan-favorite game to life!
Super Mario Jenga
This is the classic game of pulling blocks, but with a Mario twist! It's a great way to enjoy Jenga if you're a Mario fan.
Super Mario Blow Up! Shaky Tower Balancing Game
Similar to Jenga, this is a game of balance. A roll of the dice determines how many characters each player can remove from the gameboard, which is a tower. If you place too many characters on the tower, you'll topple the ball off of the top, which will end the game!
Nintendo Super Mario Dungeon Deluxe Play Set
This is a classic dungeon setup from the side-scrolling games from Super Mario. It comes with a Fire Mario figurine that can jump on the moving platforms and avoid the revolving lava bar.
Plush Mario Toy
This cuddly and loveable plush Mario is the perfect gift for a super fan. It's a great addition to your game room, and it comes with all the parts of his classic outfit.
SNES Nintendo Classic Mini
This incredible mini console comes pre-loaded with a variety of games. This includes Star Fox, F-Zero, Earthbound, Yoshi's Island, and Super Mario RPG: Legend of the Seven Stars. It comes with two controllers and HDMI connectivity.
Super Mario Helicopter Drone
This drone gets 5 minutes of flying time for a 30 minute charge, and comes with an easy to use controller that looks just like a gaming remote.
Super Mario Uno Card Game
A Mario version of the classic UNO card game is a great way to ensure lots of family fun time.
Nintendo Super Mario, Bowser & BOB-OMG Figure Set
These super realistic figurines of Mario and Bowser are a great way to reenact scenes from your favorite classic video games.
Super Mario Encyclopedia: The Official Guide to the First 30 Years
This incredible encyclopedia is chock full of content from seventeen Super Mario games. It spans from the very first Super Mario Bros. game through Super Mario 3D World. This book comes with four different cover options.
Finding Old Super Mario Toys to Add to Your Collection
We've talked a lot about the incredible brand new collectibles that are available for Super Mario Bros. and its variety of characters. But with the game being around since the early 80s, there are plenty of vintage Mario toys available for the collector. A quick scan of eBay, Etsy, and other reselling sites reveals vintage figurines, lunch boxes, plush toys, and more. If you are looking to collect vintage Mario toys, there are plenty of options available at reasonable price points!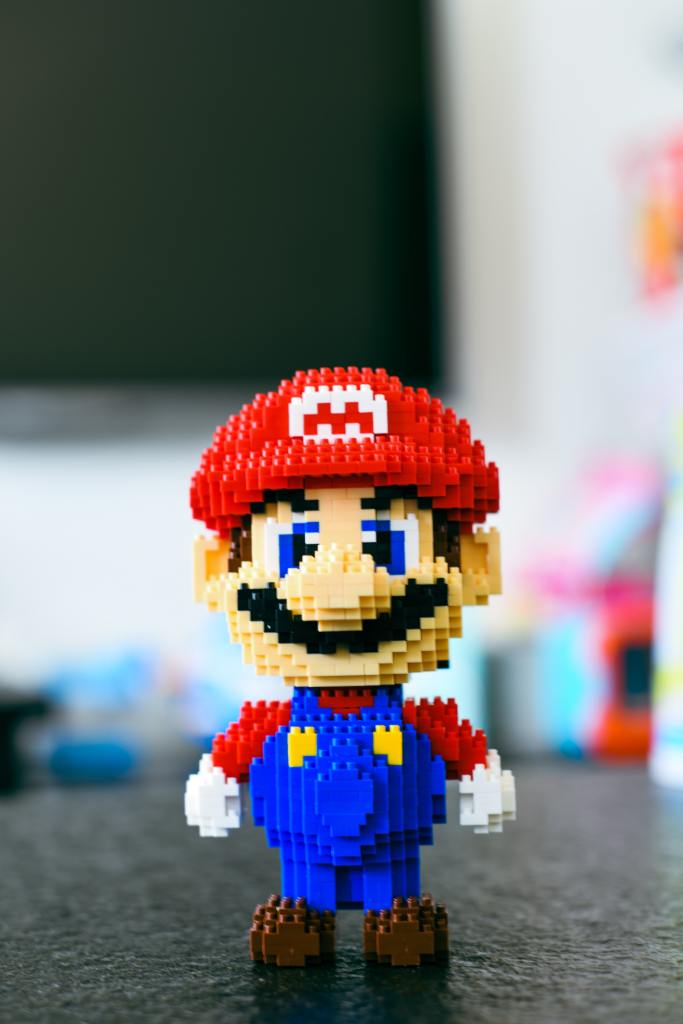 FAQs
What is the rarest Super Mario item?
The rarest Super Mario collectible is actually a Mario knife, which originally came with a cutting board. This was intended to get kids interested in cooking. Today, this incredibly rare knife is considered a bit dangerous, which is perhaps why it never quite caught on.
What was the most popular character from Super Mario?
Mario has always been the most popular character from the game. He is the main character, and he has led children and adults on countless virtual adventures over the years.
What are the best Super Mario gift ideas for fans?
There are a wide variety of Super Mario gifts available for Mario fans, from LEGOs, to figurines, to Super Mario plush toys, to Mario-versions of classic board and card games such as LIFE and UNO.
Sources
https://www.history.com/news/super-mario-history-nintendo-donkey-kong-facts
https://retrododo.com/best-mario-toys/
https://screenrant.com/super-mario-bros-rare-collectible-merch-toy-knife/
About Collectibles Insurance Services
Collectibles Insurance Services has been protecting collections since 1966 and all coverage is provided by a carrier with a group rating of "A" (Excellent) by AM Best, the leading rating agency for the insurance industry.

Comprehensive coverage includes, but is not limited to: accidental breakage, burglary, fire, flood, loss in the mail, theft, natural disasters, and other causes of loss unless specifically excluded from the policy. Deductibles start at $0 for collector policies and we provide coverage for the market value of your collection for losses in excess of $50.

Additionally the protection extends At home and away, and we don't require collection itemization and serial number nor extensive paperwork and red tape.