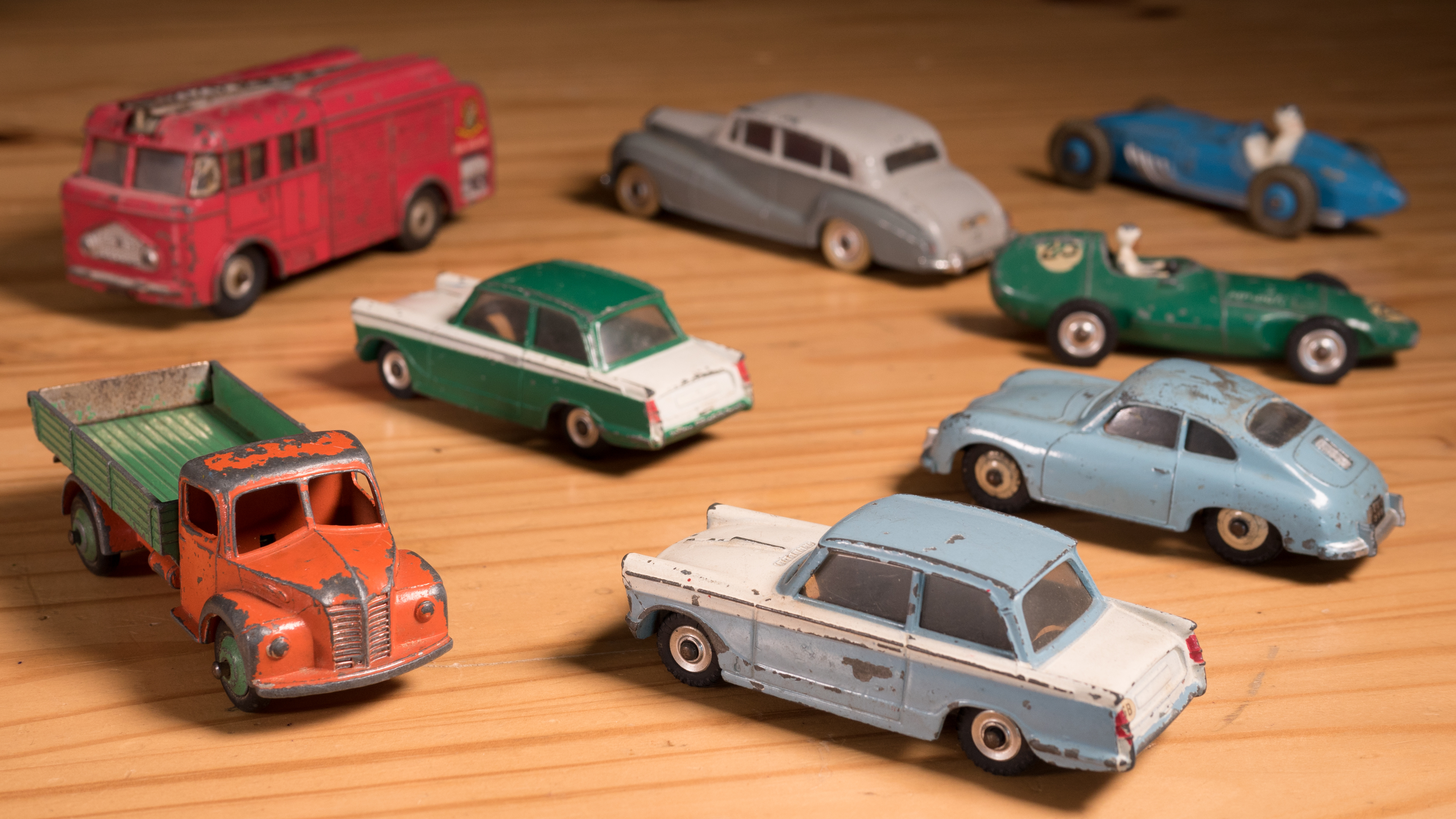 How to Determine the Your Dinky Toy Value: A Guide for Collectors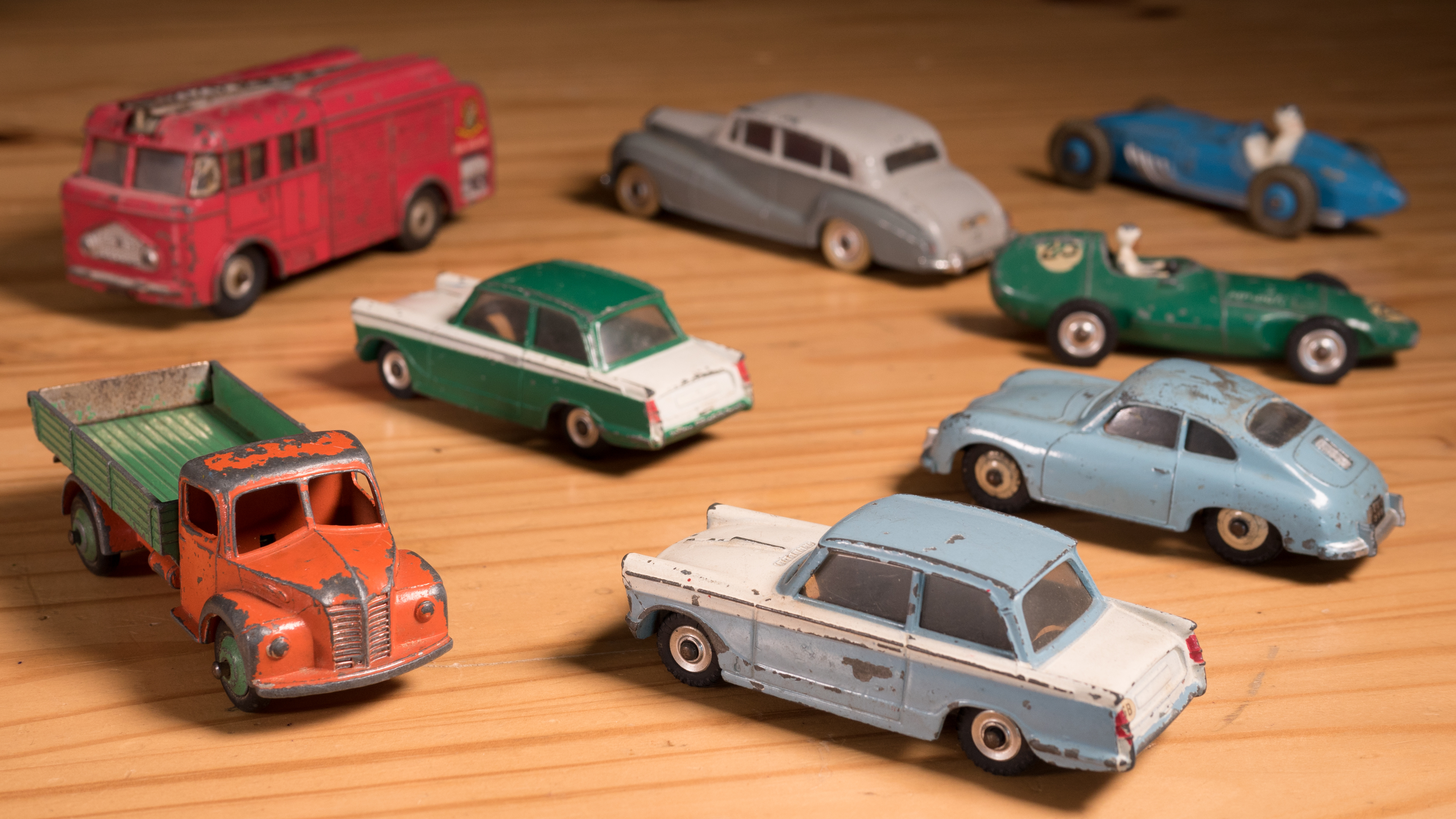 How to Determine the Your Dinky Toy Value: A Guide for Collectors
What exactly are Dinky Toys? Dinky toy cars are small, diecast model cars, model trucks, vans, and even model trains. Production of these tiny diecast cars started in the 1930s, and many of the earliest models are worth a pretty penny on the secondary market today. Some of the most popular models are even going for thousands of dollars!
Dinky Toys are the original diecast car, with competitors such as Matchbox and Hot Wheels coming onto the market at a later time. Join us as we delve into the world of Dinky Toys. We will discuss the diecast model cars, their history, their monetary value, and their viability as an investment option.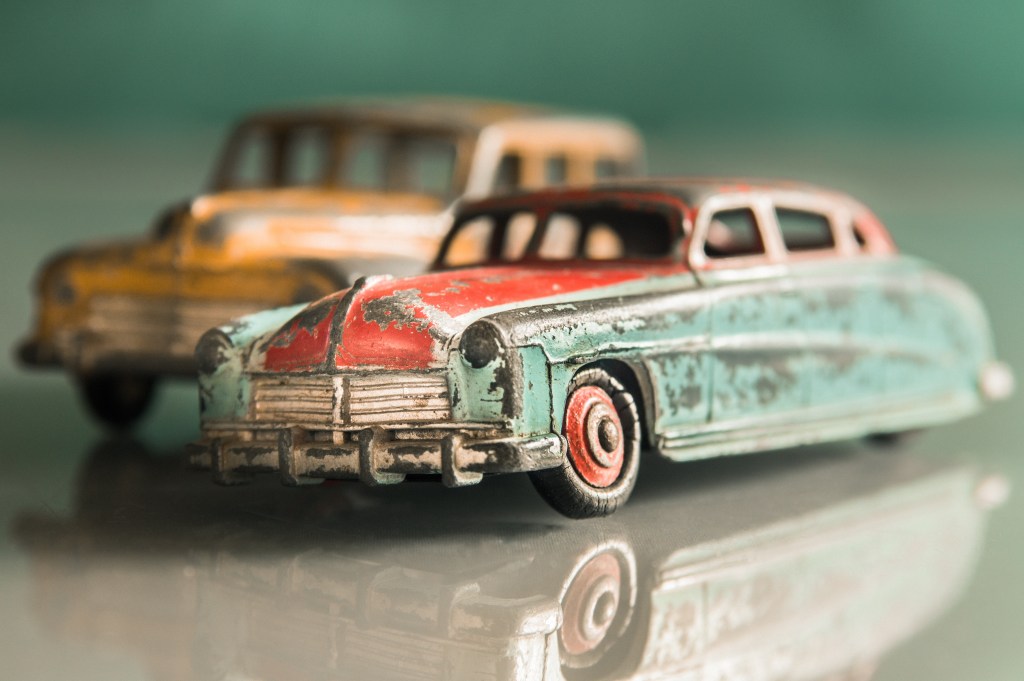 History of Dinky Toys Diecast Model Cars
Dinky Toys first arrived on the scene in 1934, introduced by a company called Meccano Ltd. The company introduced these diecast cars as "modelled miniatures" under the trademark "Meccano Dinky Toys." The toys were originally produced in Liverpool, England, and they were the first die-cast toy manufacturer in the United Kingdom. These toys brought on lots of competition from the likes of Corgi Toys, Matchbox, and even Hot Wheels.
In the 1950s, Dinky Toys enjoyed a surge of popularity in the United Kingdom. Most young boys, and even many adults, collected the diecast model cars, trucks, and even some model trains. Production of these popular toys stopped in 2000. Today, these vintage and antique diecast cars can be extremely valuable to collectors!
Factors that Impact the Value of Dinky Toys Diecast Cars
What makes a Dinky Toy diecast car more valuable? Factors that impact the value of your Dinky Toy diecast cars include the age, condition, the manufacturer, and the availability. Read on for a more in-depth discussion of each of these factors!
Age
Older Dinky Toys tend to be the most valuable, with some styles selling at auction for around $15,000 or more. Older versions of the diecast model cars are more valuable than more recently produced versions.
Condition
Dinky toy model cars in mint condition with the car's finish intact are worth more than those that show signs of wear and tear (though wear and tear is hard to avoid in older toys). Another factor that can make a Dinky Toy more valuable is the original box being intact and in good condition. Original boxes nearly always increase the value of a collectible!
Manufacturer
There are a wide variety of different diecast model cars that are available to collectors, but the manufacturer of the cars plays a huge role in their value. Those manufactured by popular manufacturers such as Dinky Toys, Hot Wheels, and Matchbox are more sought after than those by companies that are producing replicas or those by newer manufacturers. It's important to know where your model car actually came from!
Availability
Rare or limited edition model cars will have a higher value than more common cars, and they are often the most sought after. You can determine how rare your car is by researching that particular vehicle online. Check out auction sites such as eBay to determine what that model is currently selling for and to see how many similar listings there are.
Why Dinky Toys are Valuable: Are they Good Investment?
Dinky Toys ceased production around the year 2000, but the legacy of the company drove the prices of existing model cars higher and higher. Today, Dinky Toys are extremely valuable, and can be viewed as a solid investment option.
The most valuable Dinky Toys are the pre-war versions, made in the early days of the company. They are especially valuable if they are still in their original boxes.
To give you an idea of their value, let's discuss some of the highest grossing Dinky Toys of all time! A pre-war delivery van labeled with the name of London Cycling firm W.E. Boyce sold for around $25,000 in 2008. Around that same time, a boxed set of six vans sold for around $43,000.
A 1952 maroon No. 505 Foden Flat Truck with chains sold for $15,000 in 2009 at a UK auction. This item was in mint condition, and it included the original box. And finally, a collection of around 3,500 Dinky toy cars earned around $186,000.
Identifying the Value Before Buying or Selling it
Before you buy or sell your Dinky Toys diecast car, it's important to identify its value. You can do so with a little online research. Search the web for Dinky Toys selling on auction sites such as eBay and others. Check out what the final bid was on these items.
You can also utilize this Dinky Price Guide to help you value your cars. Once you know how much your model car is worth, you can be sure that you are buying or selling for the best price.
Where to Buy & Sell Dinky Toys and Get the Best Price
Dinky Toys are the most popular brand of diecast car among collectors, making them extremely valuable. If you are looking to buy or sell your Dinky Toys collection, it's important to know where you can obtain or sell these vintage diecast cars.
While some of the most popular cars sell for thousands, more common models tend to sell for $300 or less. You can find Dinky Toys for sale on sites such as eBay, Amazon, or Etsy, although there are a wide variety of online sellers that have them available. Search online and look for the best price if you are looking to buy.
If you are looking to sell your Dinky Toys model car, remember that selling to a vintage toy store or another vintage seller may not get you top dollar for your diecast car. These sellers are looking to resell for a profit, so they will undercut you on price. The best way to get what your Dinky Toys model car is worth is to sell it yourself on an auction site such as eBay. You have the option to sell it for a "buy it now" price, which may take a little longer, or if you are looking to sell quickly you can host an auction.
FAQs
Are Dinky Toys model cars valuable?
Yes, Dinky Toys can be quite valuable! The most valuable cars are the older, pre-war versions. Having a Dinky Toys model car in great condition and in the original box also contributes to its value. Condition is an important factor when it comes to their value!
Are Dinky Toys a good investment?
Yes, the right Dinky Toys diecast model cars can be a great collectible investment. Look for older or rarer cars in mint condition and with the original packaging, as these quality models tend to hold the most value.
Why are Dinky Toys so expensive?
Dinky Toys diecast model cars are so expensive for a variety of reasons. One of the main factors driving their value is the fact that production stopped in 2000, making the older versions of these toys quite rare and hard to come by. The company itself had a great reputation throughout its life, adding to their value for collectors.
What are the most valuable Dinky Toys?
As a general rule, the most valuable Dinky Toys diecast model cars are the pre-war vehicles that come in their original packaging.
To get more specific, a delivery van sold for around $25,000 in 2008. Around that same time, a boxed set of six vans sold for around $43,000. A 1952 truck sold for $15,000 in 2009 at a UK auction. A collection of around 3,500 Dinky toy cars sold for around $186,000.
Sources
https://www.fabtintoys.com/dinky-toys/
https://thediecastmodel.com/how-valuable-are-dinky-toys/
https://www.catawiki.com/en/stories/1727-how-to-determine-the-value-of-dinky-toys-and-other-die-cast-model-cars
About Collectibles Insurance Services
Collectibles Insurance Services has been protecting collections since 1966 and all coverage is provided by a carrier with a group rating of "A" (Excellent) by AM Best, the leading rating agency for the insurance industry.

Comprehensive coverage includes, but is not limited to: accidental breakage, burglary, fire, flood, loss in the mail, theft, natural disasters, and other causes of loss unless specifically excluded from the policy. Deductibles start at $0 for collector policies and we provide coverage for the market value of your collection for losses in excess of $50.

Additionally the protection extends At home and away, and we don't require collection itemization and serial number nor extensive paperwork and red tape.