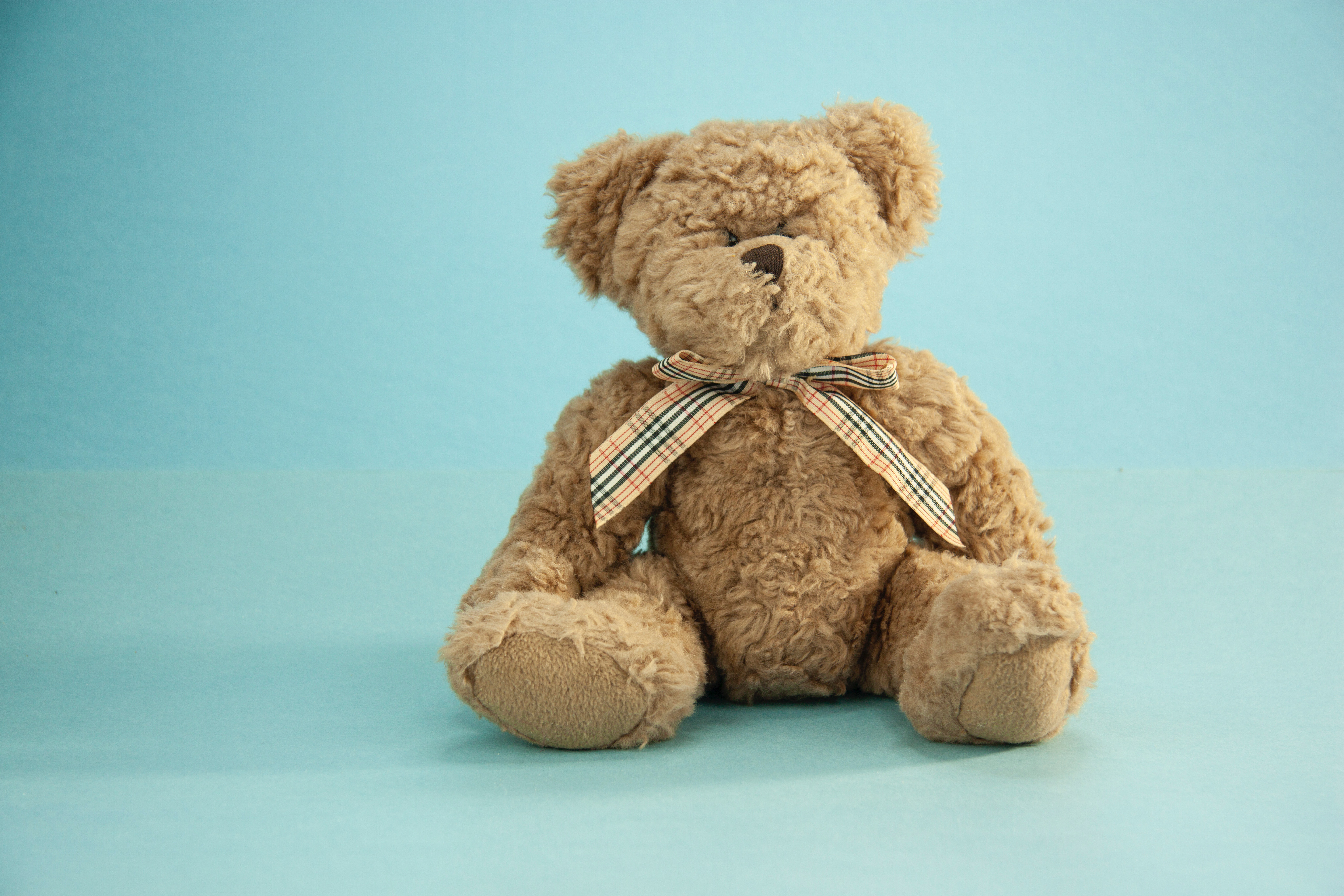 The Wealth of Bears: Top 15 Most Valuable Teddy Bears in the World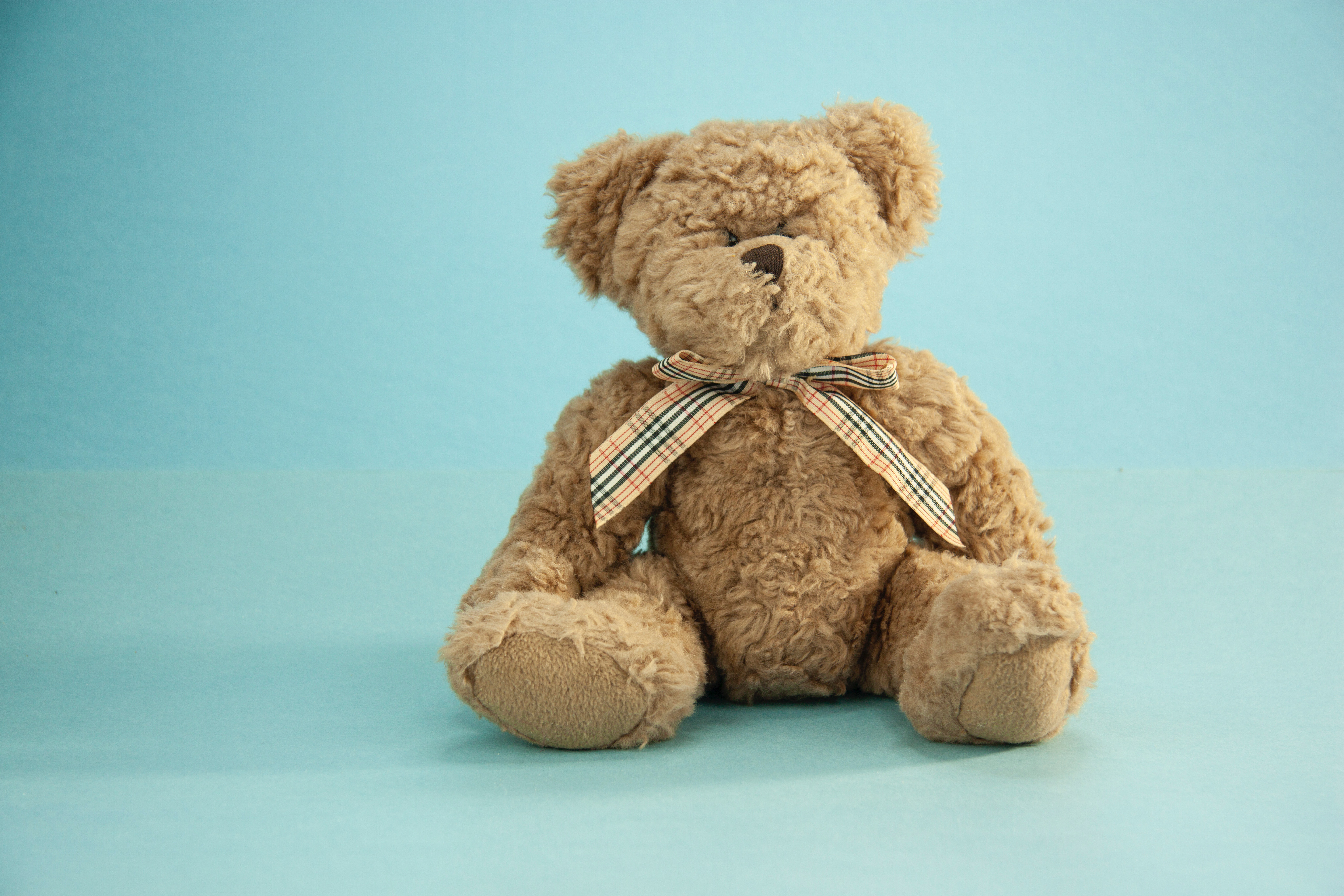 The Wealth of Bears: Top 15 Most Valuable Teddy Bears in the World
There may never have been a toy quite so popular and beloved as the teddy bear! Introduced in the early 1900s, these classic collectible stuffed animals have been well-loved by children since they were first popularized. Teddy bears are appealing to adults as well, both for their cuddly nature and their value as a collectible item.
Antique and limited-edition teddy bears can fetch high prices when sold at auction. With this blog post, we'll dive into the history of the teddy bear, discuss some of the most expensive teddy bears ever sold, and learn what factors contribute to the value of a teddy bear as a collector's item.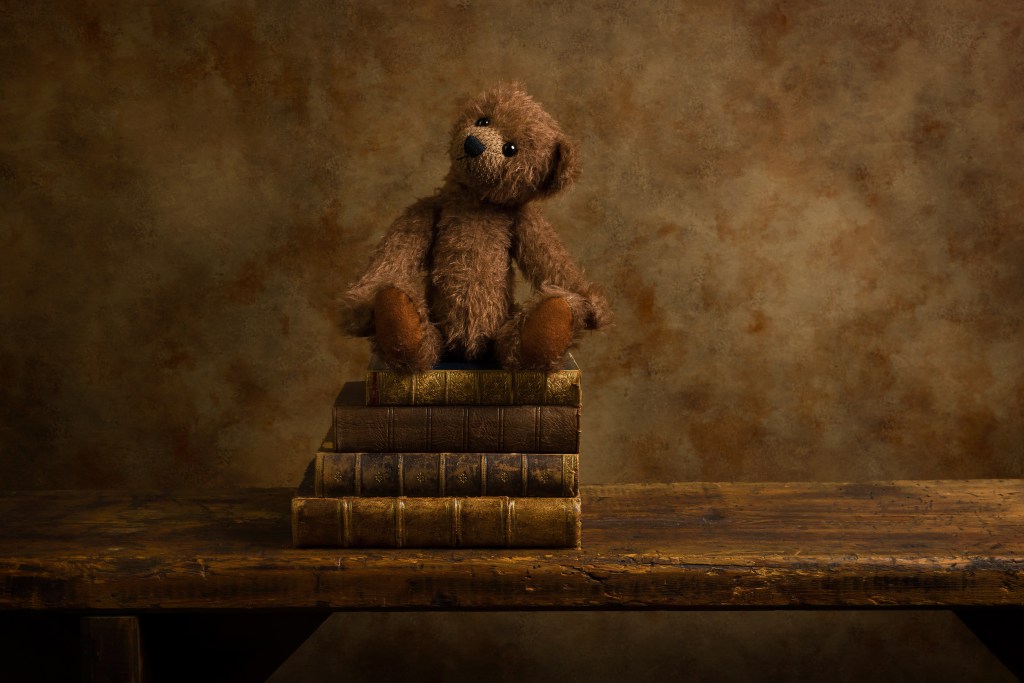 A Brief History of Teddy Bear
There are two people who can claim responsibility for the introduction of teddy bears.
The very first teddy bear was introduced in 1903 by Morris Michtom and his wife, Rose. Michtom was an American businessman/toymaker. He was inspired to create the bear by a political cartoon in The Washington Post in November of 1902. This cartoon depicted former US President, Theodore Roosevelt in an incident where he refused to kill an injured bear cub. Theodore Roosevelt's nickname was "Teddy." The teddy bears, which were jointed, were sold in Michtom's candy store and were an instant success. In fact, they were so successful that Michtom closed the candy store and started Ideal Novelty and Toy company, which is still one of the largest toy companies in the world.
Around this time, German toymaker Steiff Firm started to make stuffed bears with arms and legs that could move. Richard Steiff got the idea for this new toy by watching bears performing in a circus. He debuted this toy in 1903 at the Leipzig Spring Toy Fair.
Today, teddy bears are a staple when it comes to stuffed animals, and most children have a stuffed teddy bear in their toy collection.
12 of the Most Valuable Teddy Bears
The most valuable teddy bears are those with a limited production run, those that are considered antiques, or those that commemorate a special occasion, such as a Happy Anniversary teddy bear. Here are twelve teddy bears that are worth thousands of dollars each!
Steiff-Karl Lagerfeld Teddy Bear
Produced in 2008 by Steiff, this bear was a limited edition piece. The bear wears Karl's black suit and sunglasses and is worth around $3,687.
Gund Snuffles Teddy Bear
Gund is a popular manufacturer of teddy bears, and they created this one-of-a-kind bear for the 2010 American International Toy Fair in New York. This bear is worth a whopping $10,000.
Steiff Rod Teddy Bear PB28
The Steiff rod teddy bear was produced in 1904, and it was one of the first Steiff bears to be sold. The Steiff rod bear has metal rod joints, rather than the string-jointed bears that were being made by Steiff the year before. This antique bear is worth between $10,000 and $12,000.
Steiff's Grandfather Bear
This giant bear was once used for display purposes. It is worth between $12,900 and $19,400.
Steiff Alfonzo Teddy Bear
This unique bear was commissioned by Duke George Mikhailovich of Russia to present to his daughter in 1908. It features red mohair fur, wood-wool stuffing, and an orange suit. In 1989, this bear sold for almost $16,000.
Steiff Diamond Eyes Bear
This bear, with eyes of diamonds and sapphires, was created to commemorate Steiff's 125th anniversary. This Happy Anniversary teddy bear is worth around $35,000.
Steiff Centre-Seam Bear
Created in 1908, this cinnamon brown antique bear wears a silver brooch with the name "Will" printed on it. In 2004, this bear was auctioned for $37,000.
Steiff Hot Water Bottle Teddy Bear
This bear has the ability to hold a small hot water bottle in its front opening. They were first produced in 1907, but they didn't catch on. Today, this rare find is worth around $40,000.
Steiff Harlequin Bear
This rare find features a colorful red harlequin pattern. The bear is worth around $60,000.
Steiff Titanic Mourning Bear
Manufactured in 1912, these were the first black fur Steiff bears. They were originally created as mourning gifts after the Titanic sunk. Only 665 of them were produced, and one of these bears sold for $136,000 in 2000.
Steiff's Oldest Teddy Bear
Produced in 1904, this is the world's oldest stuffed bear. It sold in Germany in 2000 for around $105,000.
Steiff Teddy Girl Bear
This bear was originally owned by Colonel Bob Henderson, who was gifted the bear at his birth in 1905. During his career with the British Army, he kept this bear by his side. In 1994, this expensive teddy bear sold at auction for a record $143,000.
What is a Valuable Teddy Bear and How Does it Differ from Regular Ones?
Not all stuffed bears are valuable. In fact, the average teddy bear doesn't hold much monetary value – other than its appeal to the child that owns it. However, rare and antique teddy bears tend to be more valuable than others. Look for those by popular makers, such as Steiff, Gund, Ideal, Bruin, Chad Valley, Farnell, Merrythought, and Chiltern.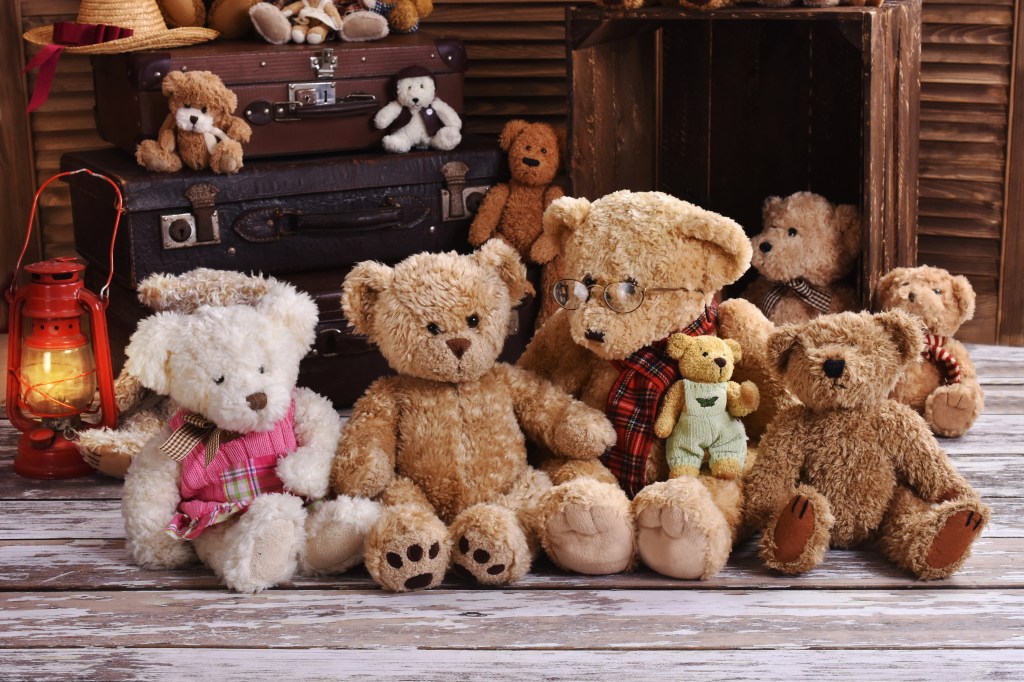 How to Determine Which Teddy Bears Are Worth the Most Money
There are certain factors that contribute to the value of these popular stuffed toys. Read on to learn more about how to value a teddy bear!
Condition
The condition of your bear has a huge impact on value. Most teddy bears were originally played with as toys, so it's common that they show signs of wear. However, a worn teddy bear will fetch a lower price than one in mint condition.
Manufacturer
If the teddy bear was produced by a well-known manufacturer, it will hold more value. Popular manufacturers of teddy bears include those made by the German company, Steiff. Those produced by English Farnell are also quite valuable. Other manufacturers of note include Bing, Chad Valley, Chiltern, and Merrythought.
Labels and Tags
If the teddy bear has all of its original labels and tags, it will be worth more money. These are often removed by parents of the children who own the bear. Also, if the bear has its original packaging, it will be worth more money.
Size
Larger stuffed bears tend to be more valuable than smaller ones, although many collectors are interested in miniature bears.
Age
The older the bear, the more value it will typically have. Bears from the turn of the century, when they were first introduced, are quite valuable. Styles from the 50s and 60s are also desirable.
Rarity
As with most collectibles, the rarer a bear is, the more value it will hold.
Color
Bears with unique colors, such as cinnamon and black, are more in demand and have a higher value than those in the more common colors of brown, blonde, or gold.
Origin
If the bear can be traced back to its original owner, things that confirm ownership will increase the value. This includes invoices, old catalogues, or photos of the owner with the bear.
Appeal
Stuffed animals that have more appeal will be popular with collectors. Appeal is a very subjective trait, but bears that have a more pleasing appearance will be worth more money.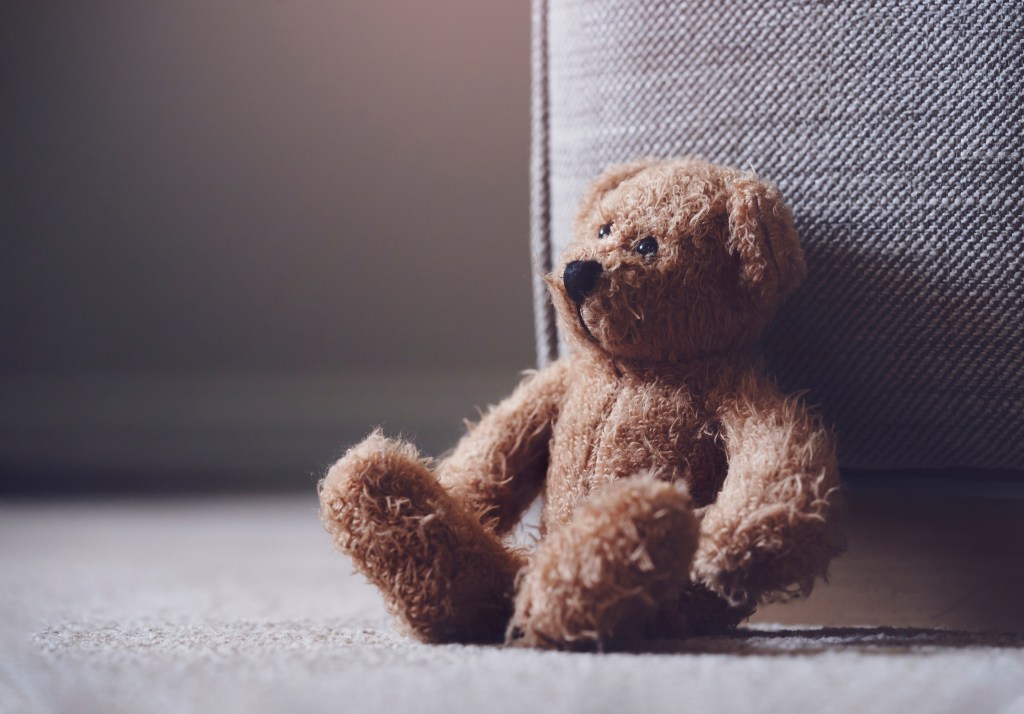 FAQs
What kind of teddy bear is worth money?
In general, the most valuable stuffed bear toys are either antiques that were produced by popular toy companies or limited edition bears.
How do I know if my teddy bear is valuable?
Do some research on your specific bear to see what it is selling for on online auction sites, such as eBay. You'll also want to consider factors such as the bear's age, condition, manufacturer, and rarity.
What is the most expensive brand of teddy bear?
Steiff is a company that has produced some of the most expensive teddy bears. Other top companies include English Farnell, Bing, Chad Valley, Chiltern, and Merrythought.
Is there a market for old teddy bears?
Yes, there is a market for old stuffed bears! There are plenty of collectors who would love to add a special antique bear to their collections.
Sources
https://hobbylark.com/collecting/collectible-and-antique-teddy-bears
https://www.mibepa.info/what-is-my-teddy-bear-worth/
About Collectibles Insurance Services
Collectibles Insurance Services has been protecting collections since 1966 and all coverage is provided by a carrier with a group rating of "A" (Excellent) by AM Best, the leading rating agency for the insurance industry.

Comprehensive coverage includes, but is not limited to: accidental breakage, burglary, fire, flood, loss in the mail, theft, natural disasters, and other causes of loss unless specifically excluded from the policy. Deductibles start at $0 for collector policies and we provide coverage for the market value of your collection for losses in excess of $50.

Additionally the protection extends At home and away, and we don't require collection itemization and serial number nor extensive paperwork and red tape.