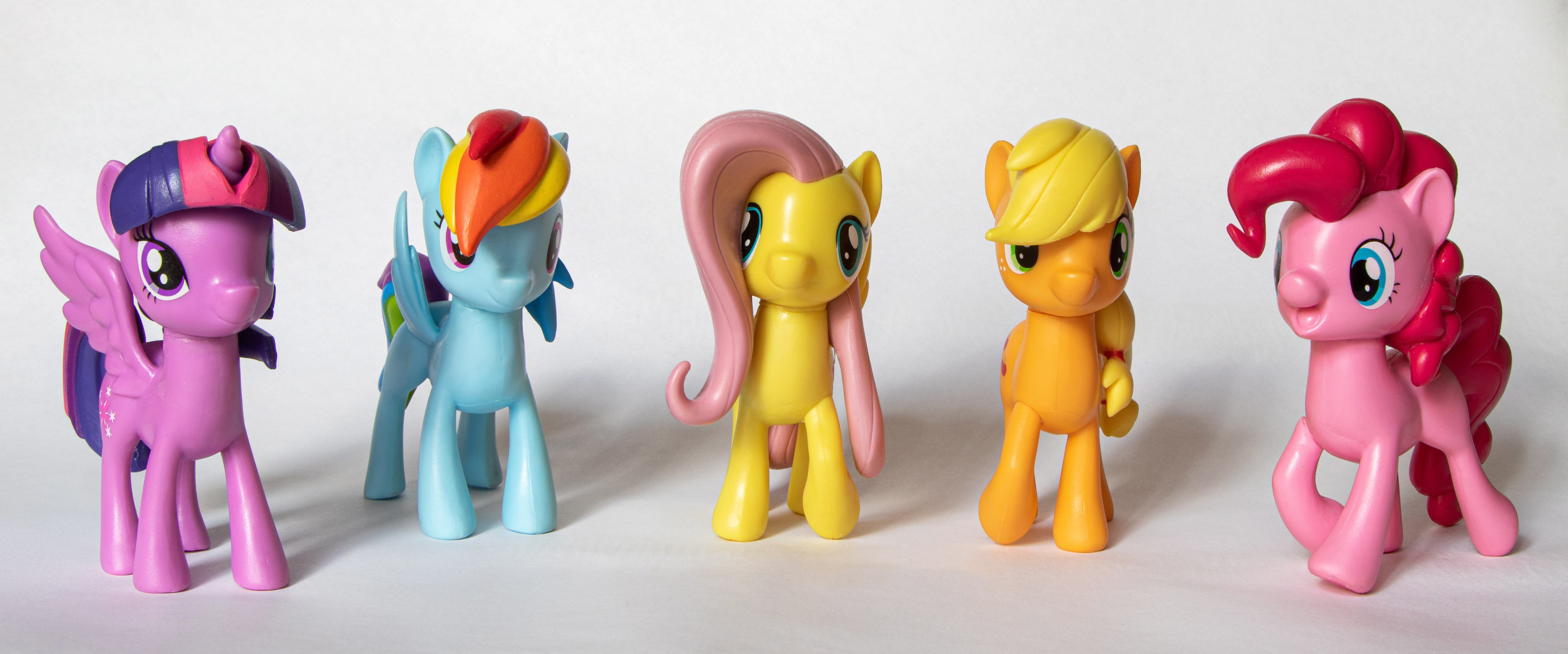 A Guide to Collecting Rare My Little Pony Figures and Memorabilia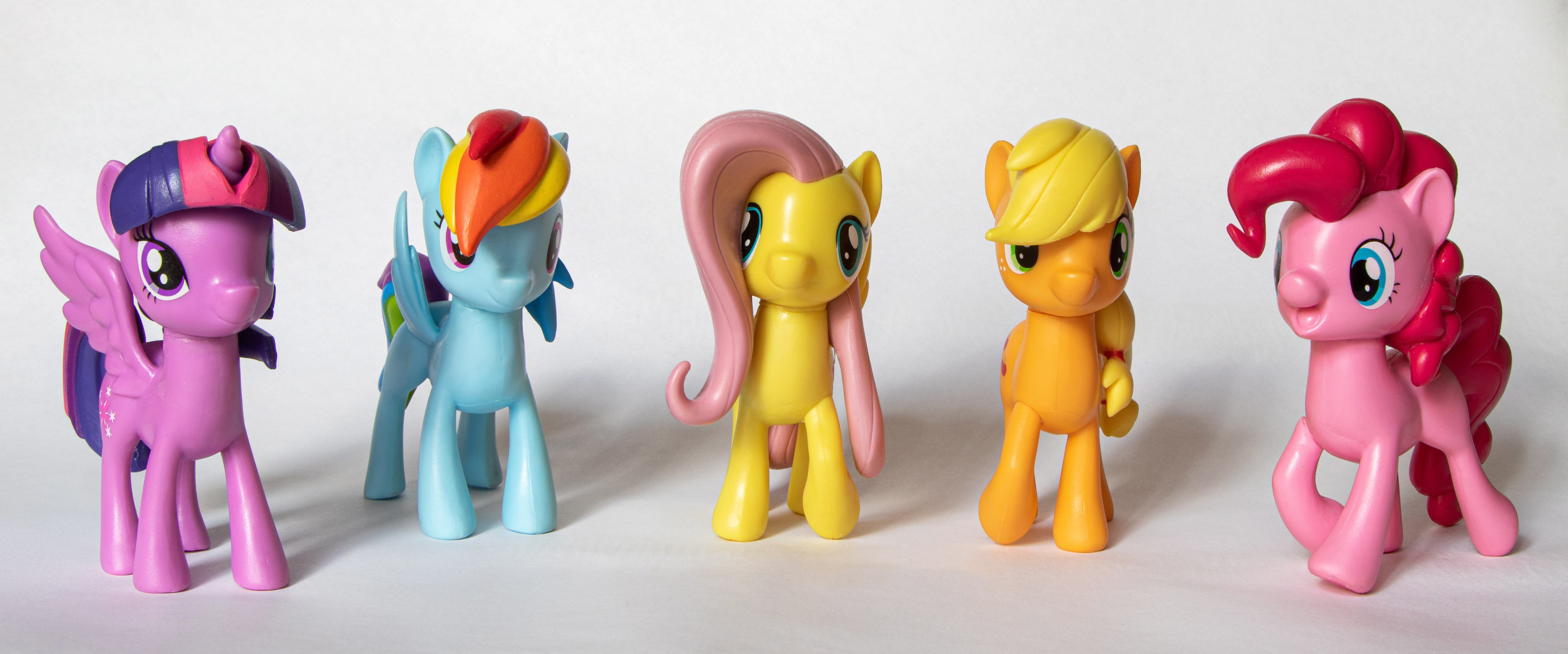 A Guide to Collecting Rare My Little Pony Figures and Memorabilia
If you grew up in the 1980s or 1990s, chances are you remember My Little Pony figurines – and perhaps you even had your own collection of these colorful toys, which were known for their long, luxurious little pony tails.
Today, My Little Pony figurines have become a treasured collectible. Join us as we dive into the history of these plastic toys, learn about some of the most valuable and rare ponies available today, and discuss what contributes to their value as a collectible item.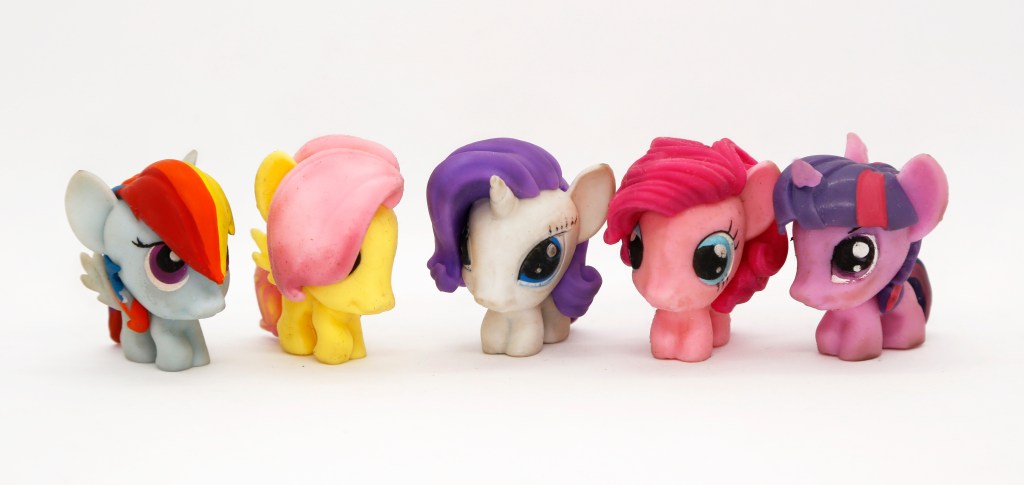 The History & Background of My Little Pony Figurines
Hasbro produced the first My Little Pony in 1982. There are four "generations" of these classic little ponies. This includes the original toys, called G1, which were produced from 1982 to 1992 in the United States. The second generation, G2, was introduced in 1997. They had new bodies that were more long-legged. Called "Friendship Garden" ponies, they didn't sell well in the United States and today are not considered as collectible as other generations. The third generation, G3, was introduced in 2003 and it stayed true to the classic look of My Little Pony. The fourth generation, G4, are those that are now selling in stores.
My Little Pony toys stand about 5 inches tall and are made of colorful plastic. One of their unique features is their colorful hair, which you can run a small brush through. They come in a variety of styles, including Earth Ponies, Sea Ponies, and Flutter Ponies. You can also find Baby Ponies, Newborn Ponies, and Teeny Tiny Ponies.
My Little Pony toys are released in different sets that all have a common feature. Also available are My Little Pony books, games, puzzles, clothes, and other merchandise. 2010 saw the release of a My Little Pony cartoon series entitled, "My Little Pony: Friendship is Magic." This show introduced another generation of fans to the classic toy.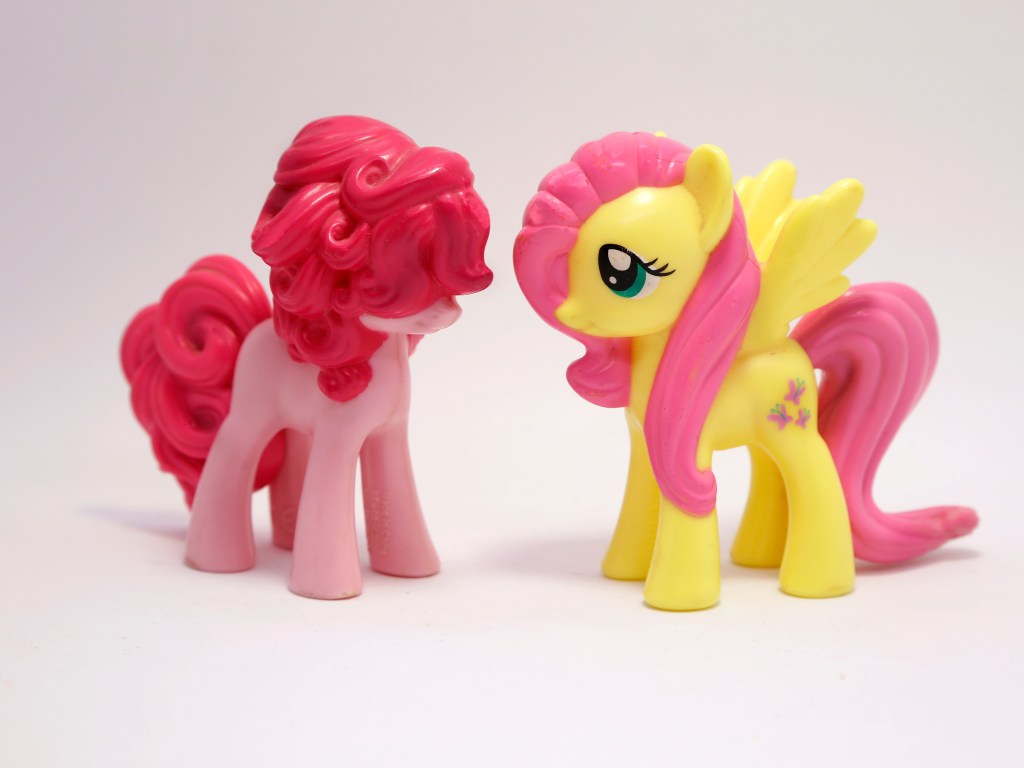 Top 8 Classic Treasures to Add to Your Collection: Most Valuable and Rare My Little Ponies Toys
When it comes to My Little Pony, there are so many different styles and colors of pony available on the market today, as well as ponies from different generations of pony. Here, we'll discuss eight of the rarest ponies and their current market values.
Princess Pristina: Valued at $575, this turquoise pony has pink eyes and green hair. She originally came with a few accessories that included a clip-on crown, pink wand, and green comb.
Moondancer Unicorn: This cream-colored pony has purple eyes and red hair. This was a Canadian exclusive, making it somewhat rare. It is worth $578.
Argentina Novia Wedding Pony: This cream-colored pony has white hair and lavender eyes. It is worth $649.
Baby Splosh: This red pony with blue eyes and gold hair originally came with a green flotation ring to make the pony float. It is worth $757.
Sweet Scoops: This lilac-colored pony has pink eyes and pink hair. Originally sold for $8.50, this pony is worth $850 today.
G1 Medley: This turquoise pony with blue eyes and green hair is worth a whopping $925.
Baby Brother Sweet Celebrations Prototype: This blue pony has turquoise eyes and pink and green hair. It is worth $1,109.
Rapunzel: This pink, blue-eyed pony has luscious, long golden and pink locks. She is worth $1,550.
How to Identify and Authenticate a Vintage My Little Pony Figure/Memorabilia
There are several ways that you can identify a genuine My Little Pony from a fake, as well as distinguish a vintage My Little Pony from those belonging to later generations. Read on to learn how to identify and authenticate a vintage pony!
Check the Hooves
Your pony toys should have "Hasbro" printed on them, or else they are likely fake – unless they are a rare foreign pony. Some ponies in South America and Europe were created by other companies.
Use a Pony Identification Form
Filling out an identification form can help you find out if your pony is genuine or fake. You can also post a photo of your pony to the MLP Arena, an online message board.
Identifying a Vintage My Little Pony
First generation (G1) ponies are usually 5 inches tall, and babies are 2.5 to 3 inches. They usually have symbols printed on both sides of their bodies. They have large eyes with two eyelashes on top and two on the bottom. They have thicker bodies and if they have wings, the wings usually match their bodies.
Second generation (G2) ponies are larger than G1 ponies, with slim bodies, long necks, and knobby knees. On their hooves you will find molded fur. Their eyes have small plastic gemstones. They do not have bottom eyelashes.
G3 ponies are slightly shorter than a G1 pony, and they have a symbol printed on one side of their bodies. On one of their front hooves is a small heart and a magnet. They have round bodies, thin tails, and thick manes.
G4 ponies are the same height as G1 ponies, but they look different. They feature long legs and hooves with a bellbottom shape. They have large foreheads, ears, and eyes in various shapes. The eyes have two white dots in them, and they usually have many eyelashes.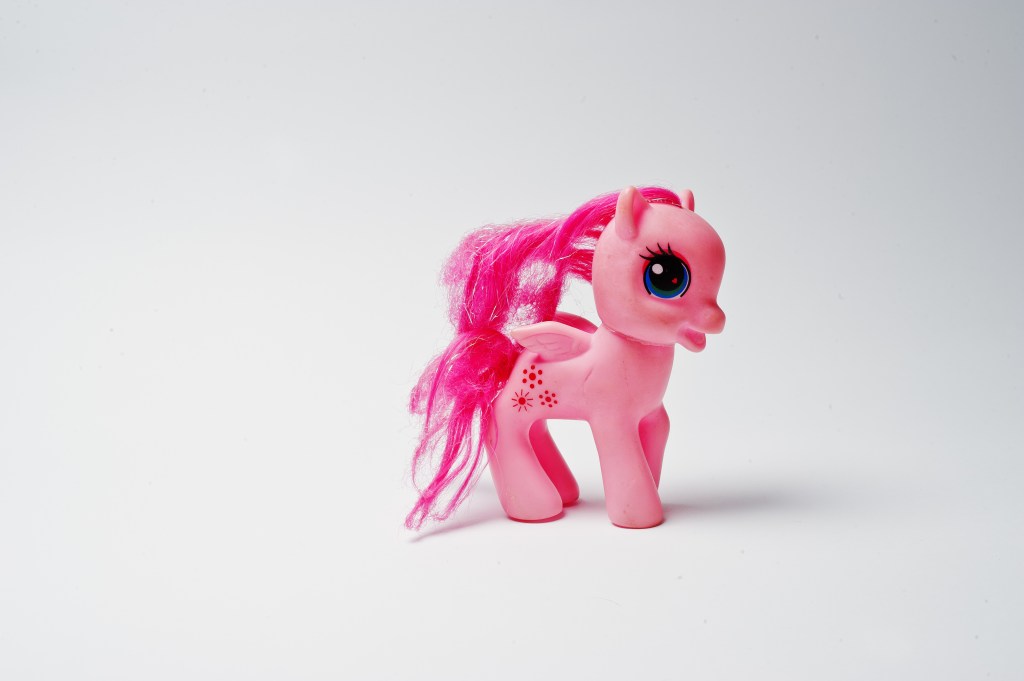 Common Mistakes to Avoid When Buying or Selling a Rare My Little Pony Figure
You'll want to avoid purchasing a pony toy that is a fake. The tips above should help you avoid this issue! When selling a My Little Pony, you'll want to authenticate that your item is genuine and figure out which generation the pony is from. This will help you determine the selling price.
Before you sell ponies, you can also look up your specific pony on auction sites such as eBay to check what they are currently selling for. You'll also want to consider whether your pony is in good condition. A mint condition pony will tend to sell for more, especially if it has the original box.
You can sell your My Little Pony on an auction site, such as eBay. eBay is a good choice if you want to sell fast, or are selling a large lot of ponies. You can also sell them on a message board such as MLP Arena. The advantage of selling on the message boards is that there are no fees charged for the sale.
FAQs
Which is the rarest My Little Pony?
The rarest pony is Rapunzel, which is a pink pony with blue eyes and long golden and pink hair. She is worth $1,550. She came with accessories that included a dark pink and dark blue barrette that says, "I LUV YOU" and a pink heart comb.
Are vintage My Little Ponies worth money?
Yes, vintage My Little Ponies can be worth money. Those from the original, first generation of ponies that were produced between 1982 and 1992 are usually worth the most. You'll also want to consider whether the pony is rare or limited edition, which can add to its value.
How much is the most expensive My Little Pony?
One of the most expensive My Little Ponies is Rapunzel, which sold for $1,550.
What are the different kinds of My Little Pony available?
There are four generations of My Little Pony, and each generation has their own special variations. The ponies also come in a variety of styles, including Earth Ponies, Sea Ponies, and Flutter Ponies. You can also find Baby Ponies, Newborn Ponies, and Teeny Tiny Ponies.
Sources
https://www.collectorsweekly.com/dolls/my-little-pony
https://www.ponylandpress.com/faq.shtml
About Collectibles Insurance Services
Collectibles Insurance Services has been protecting collections since 1966 and all coverage is provided by a carrier with a group rating of "A" (Excellent) by AM Best, the leading rating agency for the insurance industry.

Comprehensive coverage includes, but is not limited to: accidental breakage, burglary, fire, flood, loss in the mail, theft, natural disasters, and other causes of loss unless specifically excluded from the policy. Deductibles start at $0 for collector policies and we provide coverage for the market value of your collection for losses in excess of $50.

Additionally the protection extends At home and away, and we don't require collection itemization and serial number nor extensive paperwork and red tape.