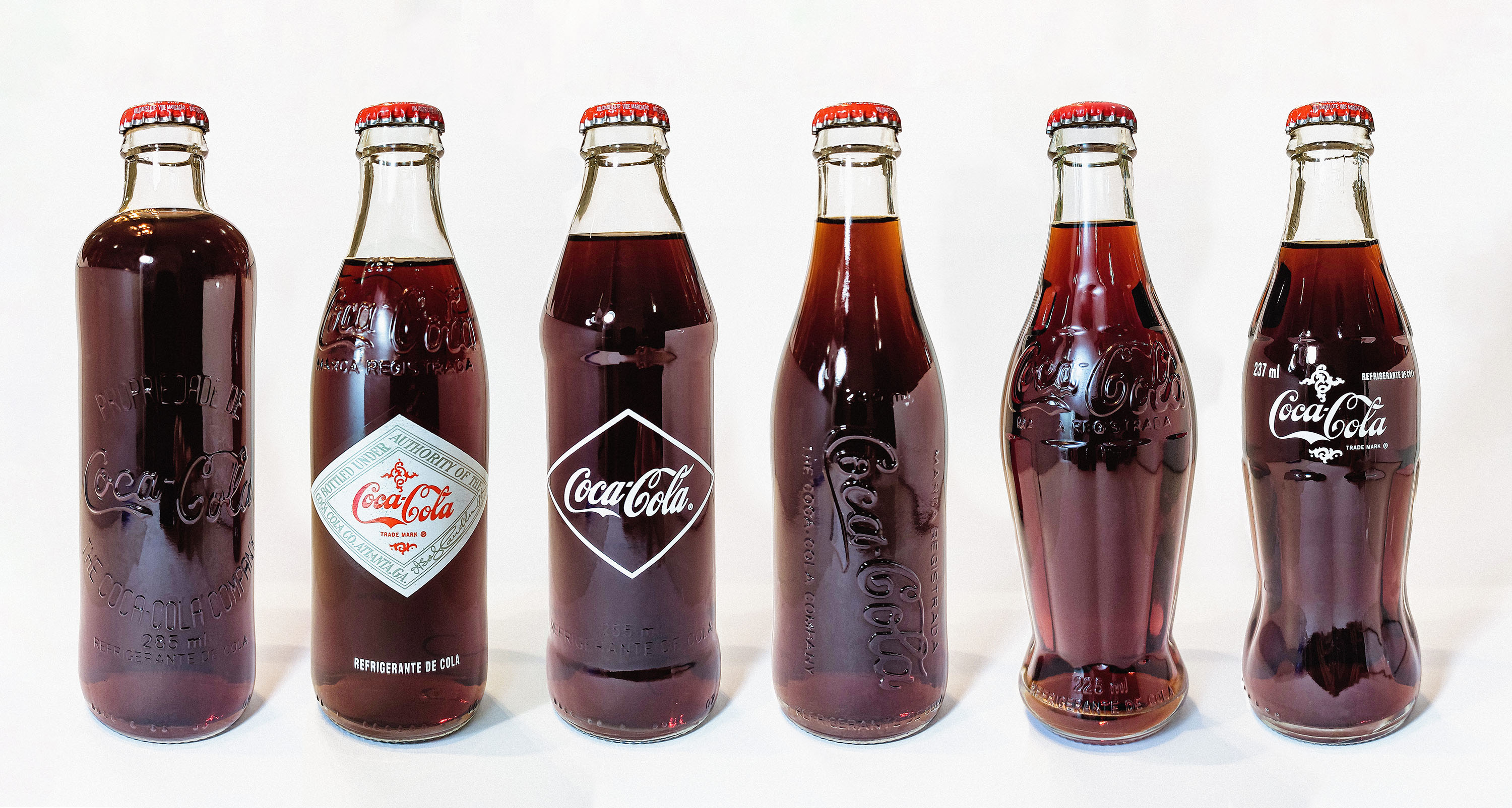 Discovering the Most Valuable Coke Bottle: The Hidden Treasures of Collectible Coke Bottle Memorabilia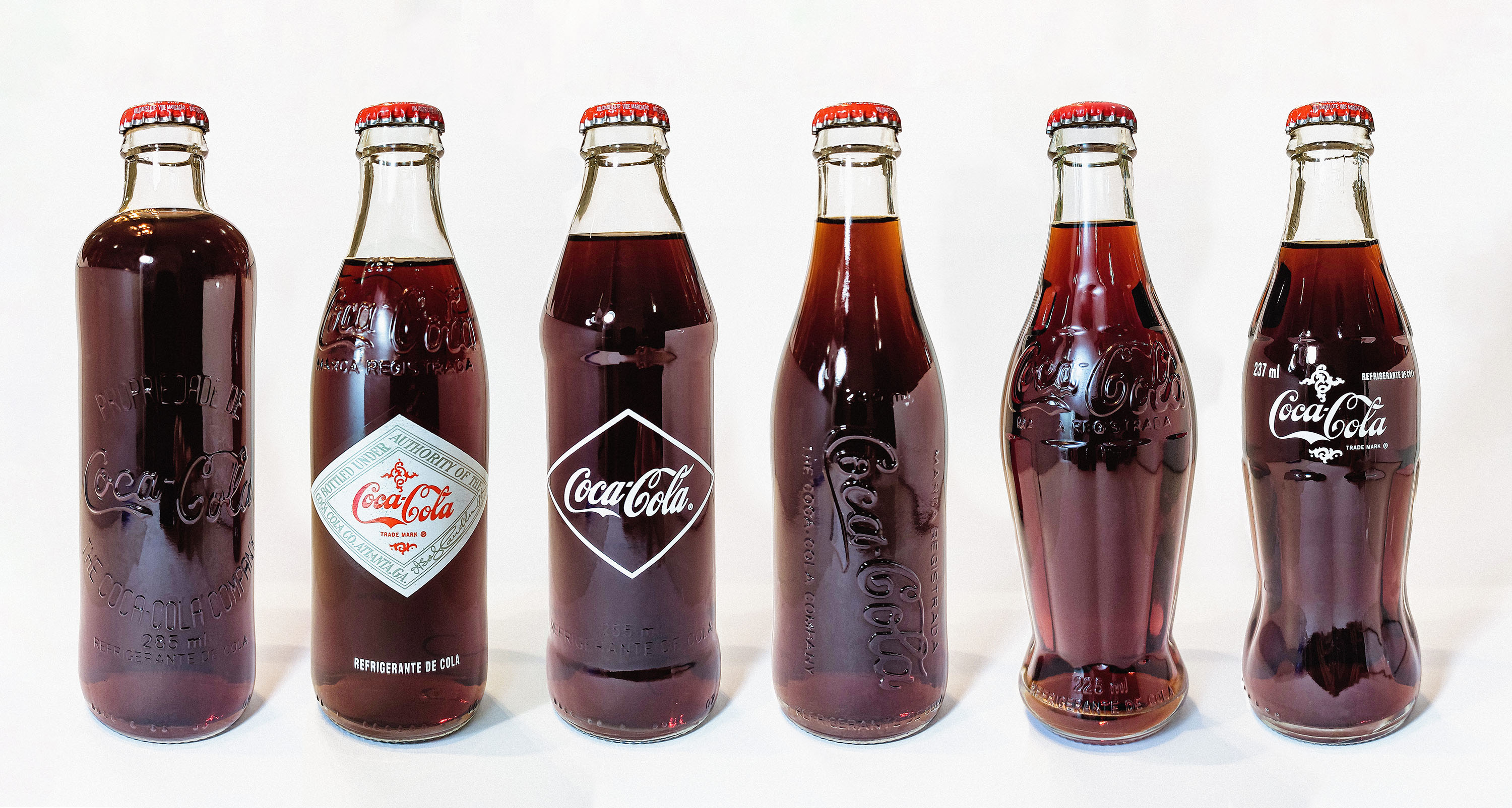 Discovering the Most Valuable Coke Bottle: The Hidden Treasures of Collectible Coke Bottle Memorabilia
Coca Cola bottles are intended for one-time use, but their classic and instantly recognizable shape has made them a popular collectible item. Coca Cola is well aware of the impact of packaging on sales, and for this reason they have always put thought into the design of their bottles.
Perhaps the most popular Coke bottles of today are the glass ones, which are designed to look like the original vintage bottles. Vintage Coke bottles and limited-edition Coke bottles that were produced for a specific purpose tend to fetch a higher price on the collectibles market.
In this blog post, we will explore the history of Coca Cola bottles, which bottles have the most value as collectibles, and how to identify what makes a specific Coke bottle popular or valuable.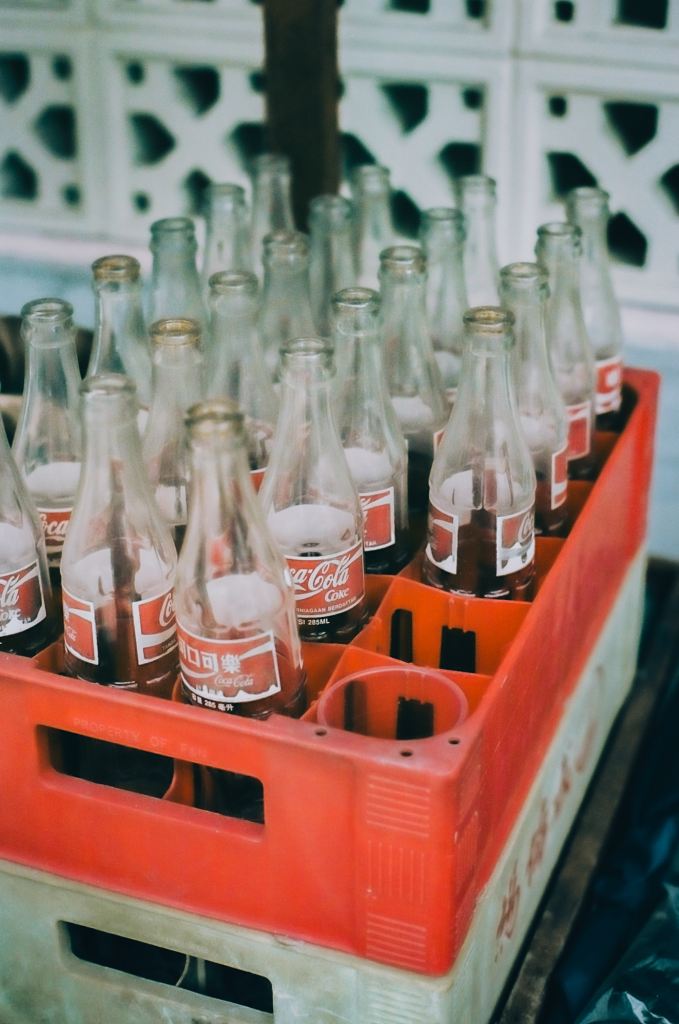 History of Coca Cola Memorabilia and How it Became So Valuable
The Coca Cola company has been around since the late 1800s. The bubbly beverage was initially bottled in Vicksburg, Mississippi in 1891, and the first bottle was sold in March of 1894. Prior to this, Coca Cola had always been sold in soda fountains and as a patent medicine.
The Origin of the Bottle
The first Coca Cola bottles were original Hutchinson bottles. They used a Hutchinson patent bottle that was used commonly for many types of soda and spring water during that time. Each bottle was marked with "Biedenharn Candy Company, Vicksburg, Miss." There are two styles of Hutchinson bottles still around: one plain bottle, and one with Coca Cola script on the bottle.
After 1900, Coca Cola was bottled in a bottle with straight sides with a crown top. A "crown top" is a kind of bottle that has a lip, and the bottle cap is removed with a bottle opener. This style preserved the soda's carbonation much better than the previous bottles, and can be found in a variety of colors of glass, including clear, amber, green, blue, and aqua. The amber colored bottle tends to be the most valuable today.
In 1913, Coca Cola decided it wanted its own, distinctive bottle to be more recognized by customers. By 1916, they had developed the contoured bottle. In 1960, this design was patented as a design that belonged only to Coca Cola. This bottle is also known as the "Mae West" bottle or the "hobble skirt" bottle. Early versions of these Coke bottles came in clear, blue, green, and aqua.
The Auction that Made History
In 2019, an extremely rare Coca Cola bottle sold at Morphy Auctions for $110,700. This bottle was from 1915, and was a prototype for the company's curved bottle design. Eventually another style was chosen as the wide middle didn't work well with conveyor belts. It wasn't until 1917 that Coca Cola settled on its curved bottle design.
This Coca Cola bottle is considered highly collectible for its age and scarcity. Previous prototypes of this bottle were destroyed, making this bottle up for auction extremely rare. Similar bottles have sold for $240,000 at auction.
Where to Buy Vintage Coca Cola Bottles That Are Considered Collectibles
Looking to start a collection of Coca Cola bottles? Here are some places where you can find pieces to add to your collection!
eBay
Here you can find a wide variety of antique or vintage Coke bottles from all over the world. This includes some very rare and valuable finds.
Reggie's Antique Coca Cola Bottles
Reggie's Antique Coca Cola bottles is a website that helps you find unusual Coke bottles for sale from across the internet.
Etsy
On Etsy, you can find a wide selection of antique and vintage bottles from the history of the Coca Cola company, including some extremely rare bottles.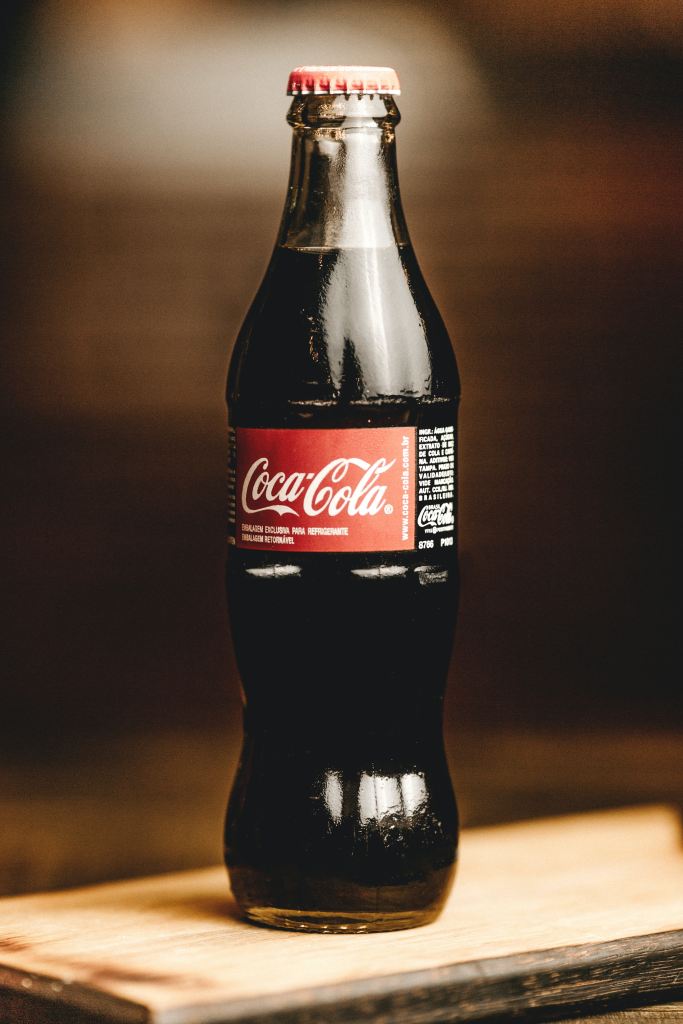 What Makes a Coke Bottle Valuable?
There are several factors that contribute to the value of a Coca Cola bottle. Read on to learn more about each!
Age
Antique or vintage Coca Cola bottles tend to be more valuable than modern styles, which are easier to find. There is some debate on what is considered an antique when it comes to Coke bottles. Some consider 50 years antique while purists may consider 100 years antique.
Condition
As with any collectible, the condition of the Coca Cola bottle itself will impact its value. Look for versions without chips or scratches. The original label being intact is a great value add!
Rarity
Rare bottles are more valuable than common bottles. Some of the most valuable bottles are prototypes that were only produced in a limited run, making them hard to come by today.
Limited Edition
A commemorative Coke bottle that was printed to memorialize a special occasion tends to become more valuable as time goes by.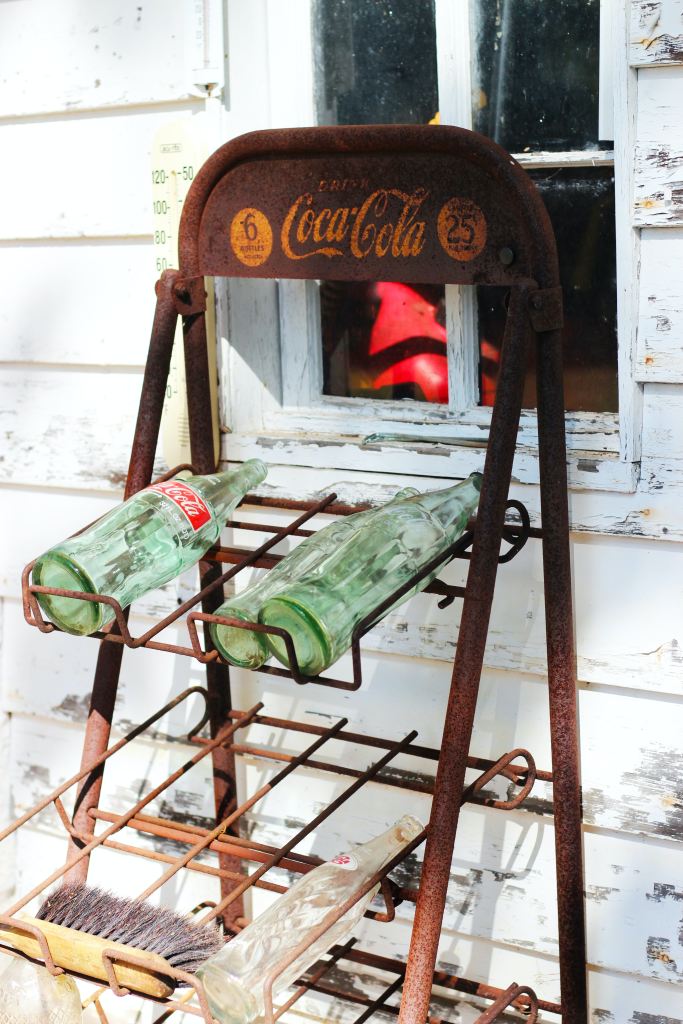 10 of the Most Valuable Collectible Coca-Cola Bottles
Certain Coca Cola bottles have been known to fetch a high price at auction. Let's take a look at ten of the most valuable Coca Cola bottles ever sold and how much each one sold for.
Coca Cola Root Glass Co. Modified Prototype Bottle: This prototype is the original model used for the patent in 1915. It sold for $240,000.
Coca Cola Root Glass Co. Modified Prototype Bottle (2): This early Coca Cola bottle was a prototype of the design used to this day. It sold for $108,000 at auction.
Unopened Coca Cola Bottle: This bottle from 1974 was unopened when it sold on eBay in 2020 for a whopping $29,900.
French Wine Coca: There are just three of these special bottles in existence! This cool bottle, with the label still partially intact, sold for $5,000.
Dallas Cowboys' Coke (Limited-Edition): This unique, limited-edition bottle features the Dallas Cowboys. It sold for $5,000.
Hutchinson Coca Cola Bottle: This straight-sided Hutchinson style bottle had a metal stopper originally. It sold for $4,000.
Thailand Coca Cola ACL Bottle: This bottle features the brand's name embossed on the bottle, and it sold for $3,350 in October of 2020.
Seoul Olympic Games Commemorative Bottle: This commemorative bottle even came with its own box! It was produced for the 1988 Summer Olympics in South Korea, and it sold in 2021 on eBay for $2,500.
1900s Coke Bottle: This early 20th century bottle was produced with the classic hobble skirt design and has a logo on the side. This bottle sold on eBay in 2019 for $2,375.
Chinese Coca Cola Bottle: This limited-edition Coca Cola bottle remains unopened and was made to celebrate the first McDonald's opening in China in 1992. At the time of its sale, the bottle was in mint condition. It sold for $1,500.
FAQs
What is the most expensive bottle of Coke?
A Coca Cola Root Glass Co. Modified Prototype Bottle, a prototype of the original model used for the patent in 1915, sold for $240,000.
How much are old Coca Cola bottles worth?
The value of old Coca Cola bottles depends on a variety of factors, including age, style, rarity, and condition. Research your particular bottle on websites such as eBay or Etsy and see what it is currently selling for online.
How can you tell how old a glass Coke bottle is?
In general, you can tell by the style of the bottle. The earliest Coke bottles from the late 1800s and early 1900s were produced by a glass company and embossed with "Biedenharn Candy Company, Vicksburg, Miss," and will often have Coca Cola script on the bottle. These are known as Hutchinson bottles.
Between 1900 and 1917, Coca Cola used their straight-sided soda bottles, which came in a variety of colors including clear, amber, green, blue, and aqua. The had a crown top, also known as a lip.
By 1916, the company developed its distinctive contoured Coke bottle. The early version of this bottle came in clear, blue, green, and aqua.
Talk to an expert or research your particular Coke bottle to learn more about its origins!
Sources
https://www.liveauctioneers.com/news/auctions/auction-results/110700-prototype-coke-bottle-tops-morphys-3m-vegas-auction/
https://nypost.com/2019/03/28/extremely-rare-coca-cola-bottle-to-enter-auction-at-150k/
https://antiques.lovetoknow.com/Old_Coca_Cola_Bottle
About Collectibles Insurance Services
Collectibles Insurance Services has been protecting collections since 1966 and all coverage is provided by a carrier with a group rating of "A" (Excellent) by AM Best, the leading rating agency for the insurance industry.

Comprehensive coverage includes, but is not limited to: accidental breakage, burglary, fire, flood, loss in the mail, theft, natural disasters, and other causes of loss unless specifically excluded from the policy. Deductibles start at $0 for collector policies and we provide coverage for the market value of your collection for losses in excess of $50.

Additionally the protection extends At home and away, and we don't require collection itemization and serial number nor extensive paperwork and red tape.