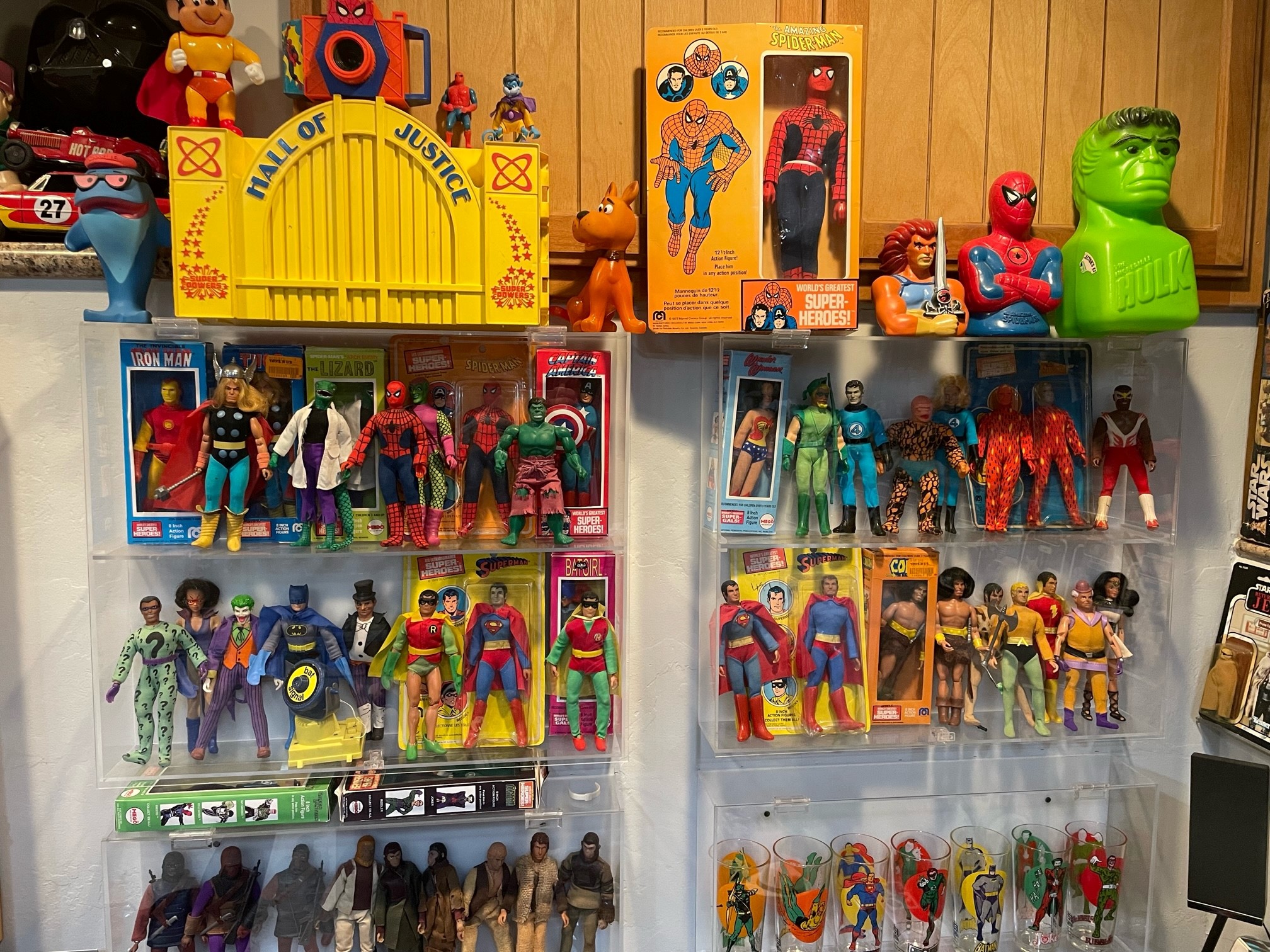 Toy and Pez Collector Has Over 20,000 Items in His Collection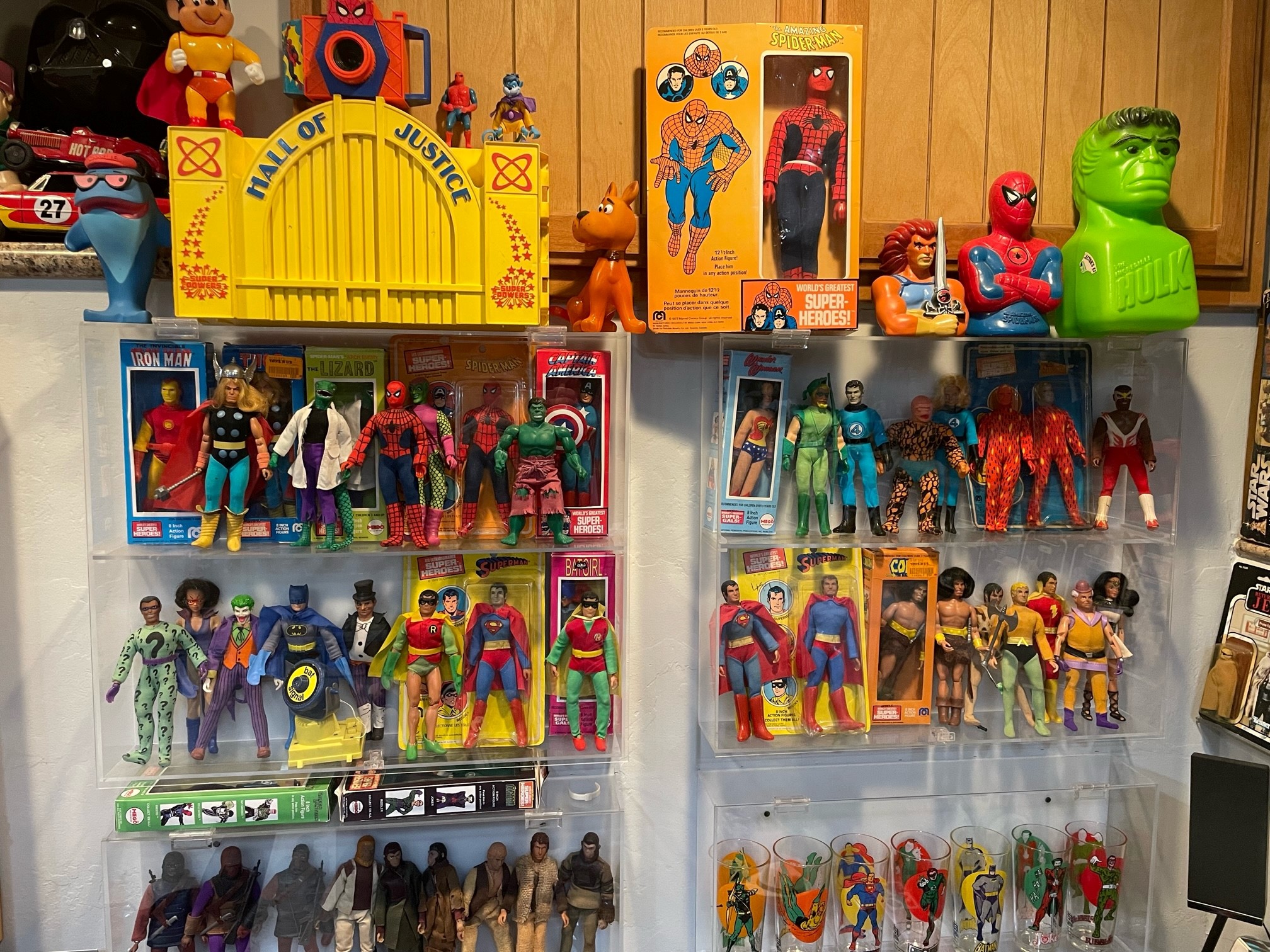 Toy and Pez Collector Has Over 20,000 Items in His Collection
Mark Morgan has always been interested in collecting, starting with a collection of Smurfs that he had as a child. But he started seriously collecting in 1993. His girlfriend at the time worked at an antique store owned by her parents. Her father asked, "What's the first thing you remember having as a kid?" Mark's answer was "Pez dispensers." Her father suggested that he start collecting them.
Mark began looking for Pez dispensers, but there were other toys that caught his eye, such as vintage Star Wars figurines that he had as a kid. "I started grabbing those," he explains. "It turned into anything I could remember having as a child."
Mark knew he was a collector when he started putting up display cases in his room at his parent's house. The collection is special to him because of how diverse it is. It may have begun with Pez and Star Wars, but it has since grown to include a wide variety of toys, including G.I. Joe action figures, Shogun Warriors, lunch boxes, monster stuff, and Transformers. "It grew organically into the explosion that it is now."
Mark doesn't collect anything new. He focuses primarily on vintage toys, especially those from the 1960s, 70s, and 80s. His favorite piece is the first Pez he can remember from his childhood. It is a Pez of a pilot, which his mother bought for him after a visit to the dentist. "My dad used to be a pilot – I think that's why I picked it out."
Mark's Star Wars collection is notable because he has completed the set twice and is currently on his third time collecting the whole set. This time, he's after the toys in their original packaging. "I'm getting pretty close to the end of that one!" he shares.
Overall, Mark's collection has shot up in value over the years. There are items he's paid $1 for that are now worth $1,000, as well as items he purchased for $100 that are now worth $600 or $700. "Everything I've purchased has all gone up in value," he shares. The most valuable item is a Shogun Warrior Giant Robot that is worth around $2,500.
Today, the collection contains at least 20,000 pieces. Everything is on display in the basement of Mark's home and grouped by the various toy lines. "I'm still collecting, and hopefully I'll never stop!" shares Mark. "I like hunting for toys every weekend, trading with people, and selling here and there to fund my toy collecting habit. It's always changing! That's the fun part about it."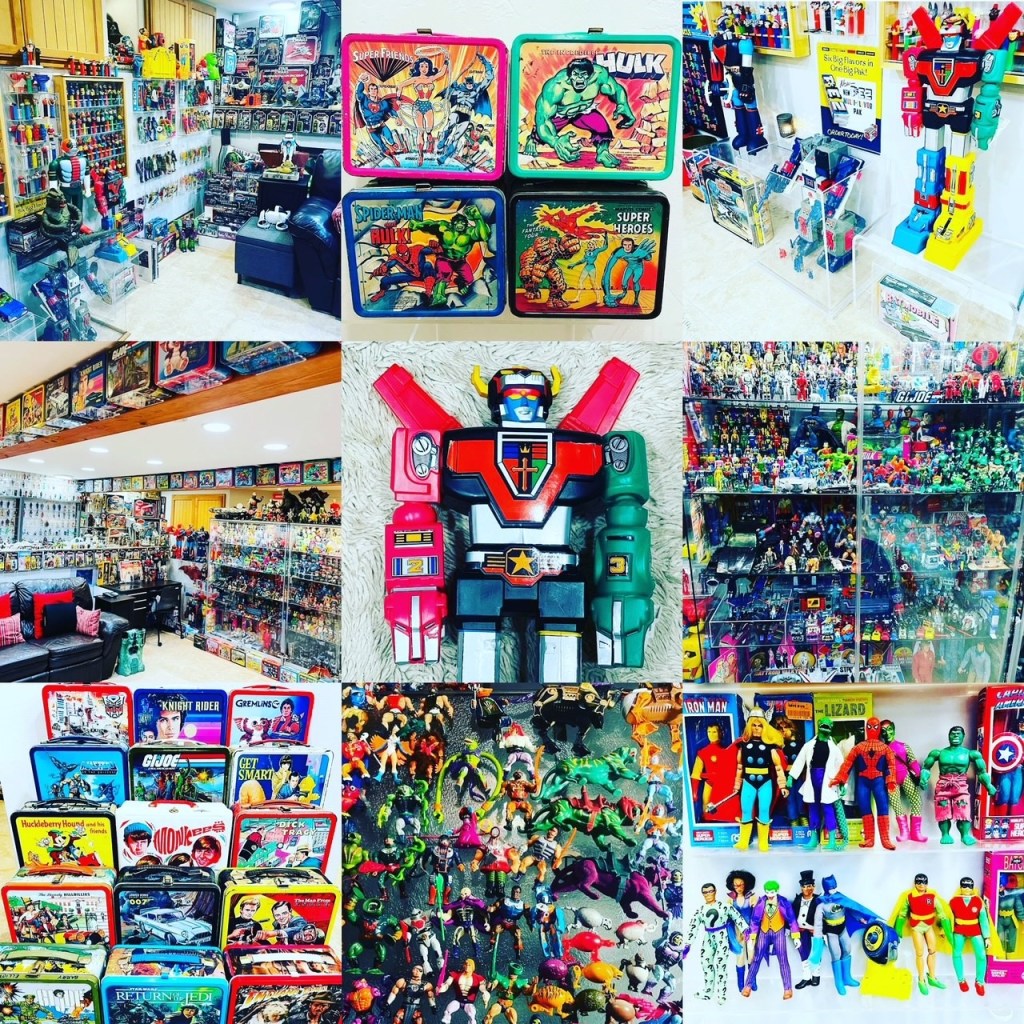 About Collectibles Insurance Services
Collectibles Insurance Services has been protecting collections since 1966 and all coverage is provided by a carrier with a group rating of "A" (Excellent) by AM Best, the leading rating agency for the insurance industry.

Comprehensive coverage includes, but is not limited to: accidental breakage, burglary, fire, flood, loss in the mail, theft, natural disasters, and other causes of loss unless specifically excluded from the policy. Deductibles start at $0 for collector policies and we provide coverage for the market value of your collection for losses in excess of $50.

Additionally the protection extends At home and away, and we don't require collection itemization and serial number nor extensive paperwork and red tape.