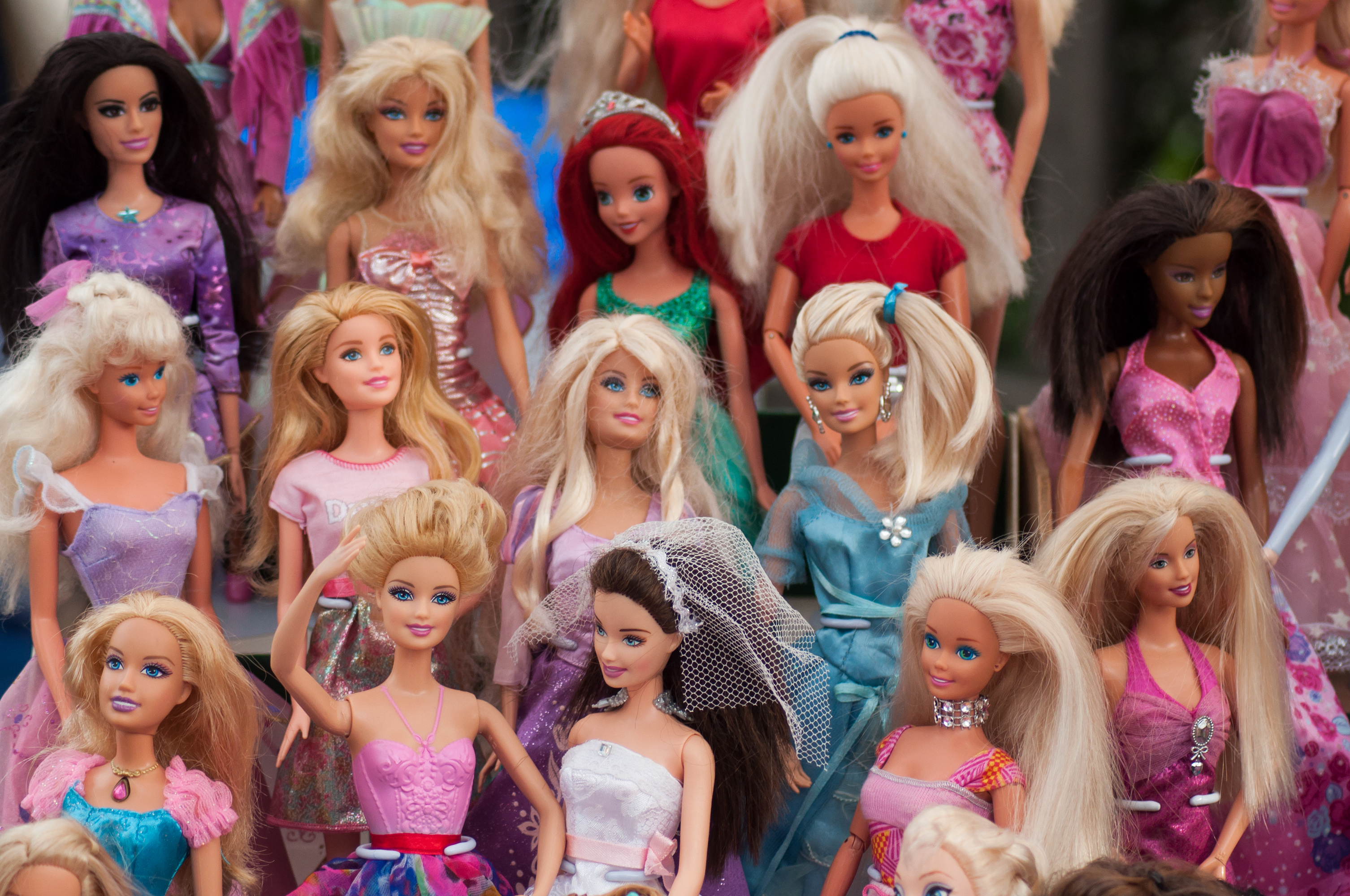 The History and Value of Collectible Barbie Dolls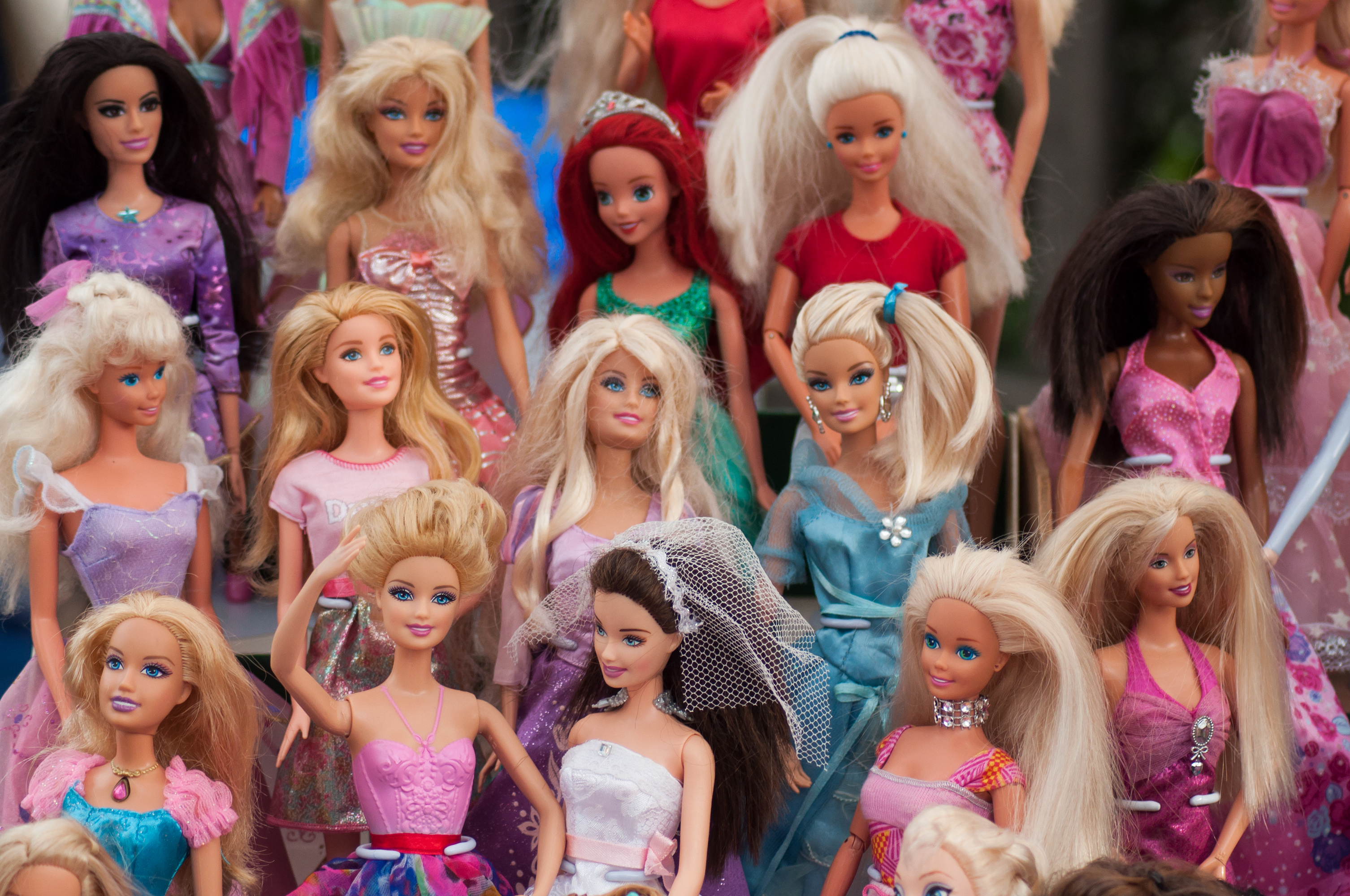 The History and Value of Collectible Barbie Dolls
For many little girls, Barbie dolls are an essential part of their childhood. Since coming onto the scene in 1959, this doll has become a popular and important toy worldwide. Countless variations of the Barbie doll have been produced over the years, from limited editions to promotional dolls and everything in between.
From the first Barbie doll to the more modern dolls, Barbie has held a wide variety of jobs, has had plenty of friends introduced, and has more accessories and clothes than can be counted. Barbie has even experienced several redesigns during the course of her life.
In this blog post, we will discuss Barbie's history, her evolution, and the factors that can impact her value today.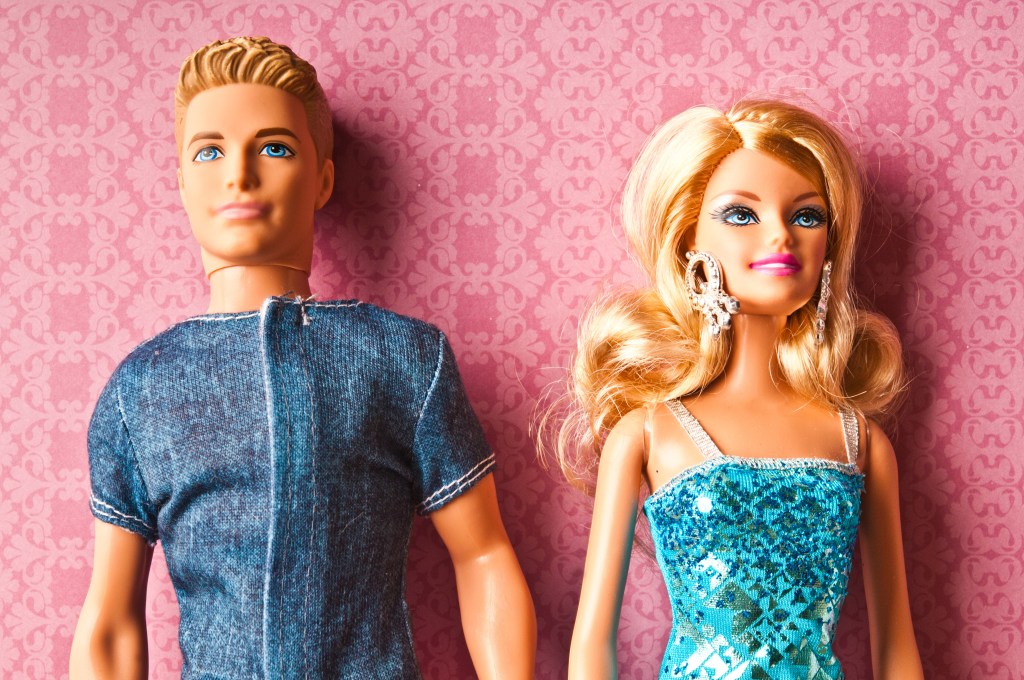 Introducing the 1960 Barbie Dolls
Barbie dolls were first conceived in the garage of Ruth Handler, a toymaker and the co-founder of Mattel, Inc., and her husband, Elliot. Ruth was inspired after watching her daughter, Barbara, play with flat paper dolls. She wanted to create a 3-D version of an adult doll who was career-minded.
The very first Barbie doll was named Barbie Millicent Roberts after Ruth's daughter. She debuted at the New York Toy Fair under Mattel's brand on March 9, 1959. Barbie first arrived in a striped black and white sleeveless one-piece bathing suit. She had a ponytail, bangs, blonde hair, and red lipstick. This Barbie doll sold for $3 a pop, with special accessories that could be bought for $1 to $5. In its first year, over 300,000 Barbie dolls were sold.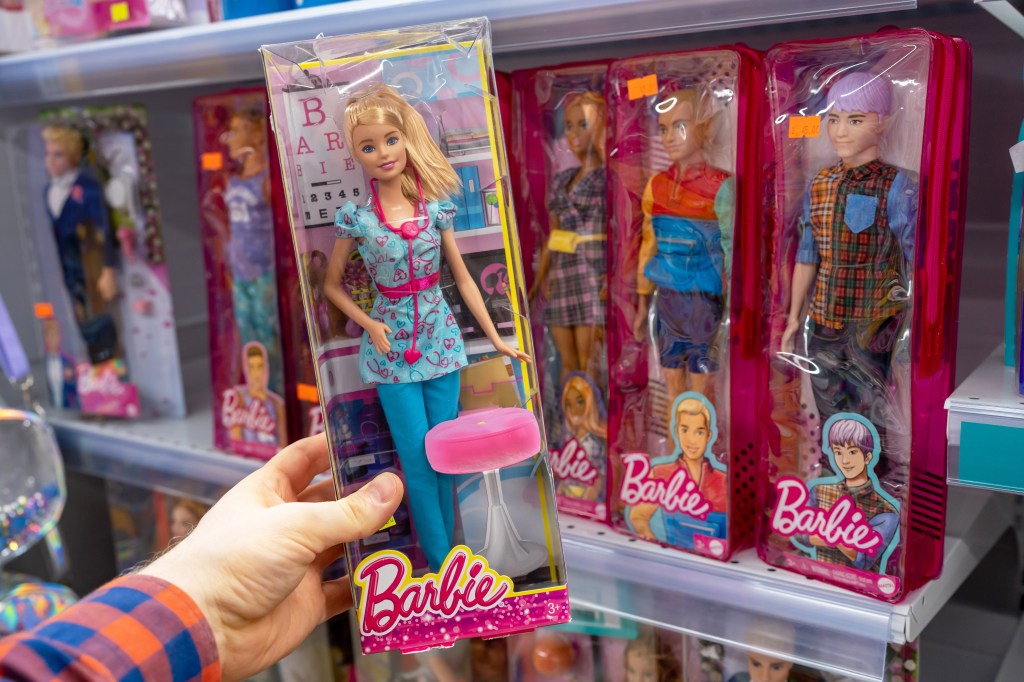 The Evolution of Barbie Dolls
Since her inception, Barbie has worked at over 200 different careers. She traveled to the moon in 1965, even before Neil Armstrong did. She has also been a doctor, a paleontologist, a rock star, a computer engineer, the President, and much more.
At first, the doll was available as either a brunette or a blonde, but in 1961, red hair was introduced. Also in 1961, the Ken doll came onto the scene. Ken Carson was named after designer Ruth Handler's son.
In 1963, Mattel introduced Midge Hadley, Barbie's best friend. In 1964, her little sister, Skipper, was introduced. In 1967, Twiggy was the very first celebrity to have a Barbie made to look like her. Many other celebrities would follow, including Audrey Hepburn, Diana Ross, Cher, and many more.
In 1980, African American and Hispanic Barbie dolls became available. Since then, over 40 different international Barbie dolls have been released.
In 2016, Mattel introduced Barbie Fashionistas. These dolls were intended to reflect diversity, and they came with four body types, seven skin tones, 22 eye colors, and 24 hairstyles.
Factors That Can Affect Your 1960 Barbie Doll Value
There are many factors that contribute to the value of your vintage or modern Barbie doll. They include the model, the condition, the presence of the original packaging, the accessories, the popularity, and the historical significance. Read on for discussion of each of these factors and how they impact value.
Model
Barbies have been made for a variety of purposes. There are limited edition Barbies as well as special designs made for promotions. Special edition Barbies tend to be worth more. As an example, the most expensive Barbie ever sold was a one-time-only edition that was auctioned off for the Breast Cancer Research Foundation fundraiser in October of 2010.
Some other expensive models include Stefani Canturi Barbie, which cost $302,500; Diamond Castle Promotional Barbie, which cost $95,000; and De Beers 40th Anniversary Barbie, which cost $85,000.
Rarity
The harder a Barbie doll is to come by, the more valuable it will be. We just discussed limited edition Barbies, which are valuable because of their scarcity. Also valuable are vintage Barbie dolls, which are typically harder to obtain than newer dolls.
Condition & Packaging
To get top dollar, a Barbie doll needs to be in excellent condition. The most valuable Barbie dolls are still in their original packaging, and the box is in mint condition.
Accessories
Many Barbies originally came with hair accessories and more. A Barbie doll will be worth more money if it has all of the original accessories that came with the doll when it was first sold.
Popularity
If a Barbie doll is super popular or in high demand, that doll will be worth more money. Sometimes, a Barbie can sell for an extremely high price at auction simply because a Barbie collector really wanted that particular doll.
Historical significance
Barbie dolls that have some sort of historical significance, such as dolls made to commemorate a specific occasion or those made in the likeness of popular historical figures, tend to be quite valuable.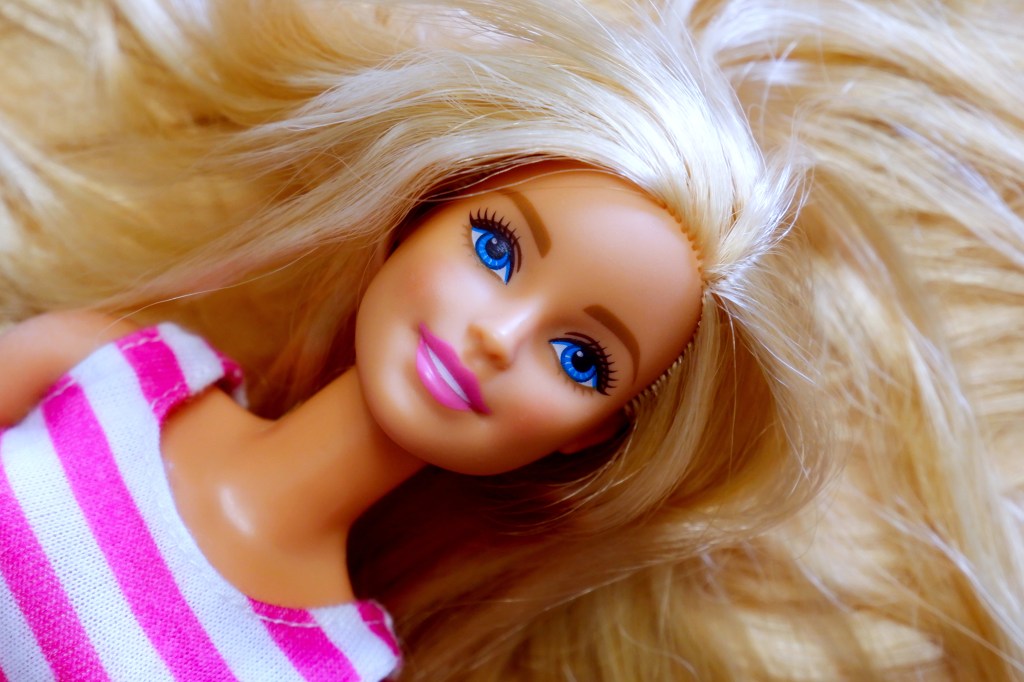 How to Grade Authentic Collectible Barbie Dolls
When collecting Barbie dolls, there are multiple rating systems that can be used to identify both the rarity and the condition of the doll. These systems can help you identify an expensive Barbie from a regularly priced one. Read on to learn more about some of these systems!
Mattel's Grading System
In 2004, Mattel created a four-tier structure to assist buyers with identifying collectible Barbie dolls. There are also books available that serve as guides to help you identify a rare or collectible Barbie doll.
Platinum: The rarest Barbie dolls are labeled platinum if they have less than 1,000 units produced.
Gold: Gold labeled Barbie dolls have less than 25,000 produced.
Silver: Silver labeled Barbie dolls have less than 50,000 produced.
Pink: Pink labeled dolls have no quota, which means that they are common and not rare at all.
eBay's Grading System
eBay's grading system rates Barbie dolls on a scale of 1 to 10, with 1 being the worst and 10 being the best. There are also several helpful labels to identify collectible Barbies.
Hard to Find (HTF): This means that a doll is rare.
Modern Barbie: Barbies made after 1972 are considered Modern dolls.
Vintage Barbie: Dolls made before 1972 are Vintage dolls.
Original Swimsuit (OSS): This label is used for the original 1959 Barbie doll.
There are also four categories to describe the box condition for Barbie dolls:
Never Removed from Box (NRFB)
Mint in Package (MIP) or Mint in Box (MIB)
Mint No Box (MNB)
Near Mint (NM)
The Most Valuable Types of Barbie Dolls
The first Barbie doll from 1959, introduced in the New York Toy Fair, is the third most expensive Barbie worldwide. This vintage Barbie is worth around $8,000 in poor condition and $27,500 in mint condition.
Here are some important types of Barbies and the estimated Barbie doll's worth:
Limited Edition Barbies ($1,000 – $7,000)
Holiday Barbies ($50 – $2,000)
Color Magic Barbie ($500 – $1,000)
Collectors Edition Barbies ($100 – $600)
Customized Barbies ($100 – $500)
Midge Barbie ($200 – $300)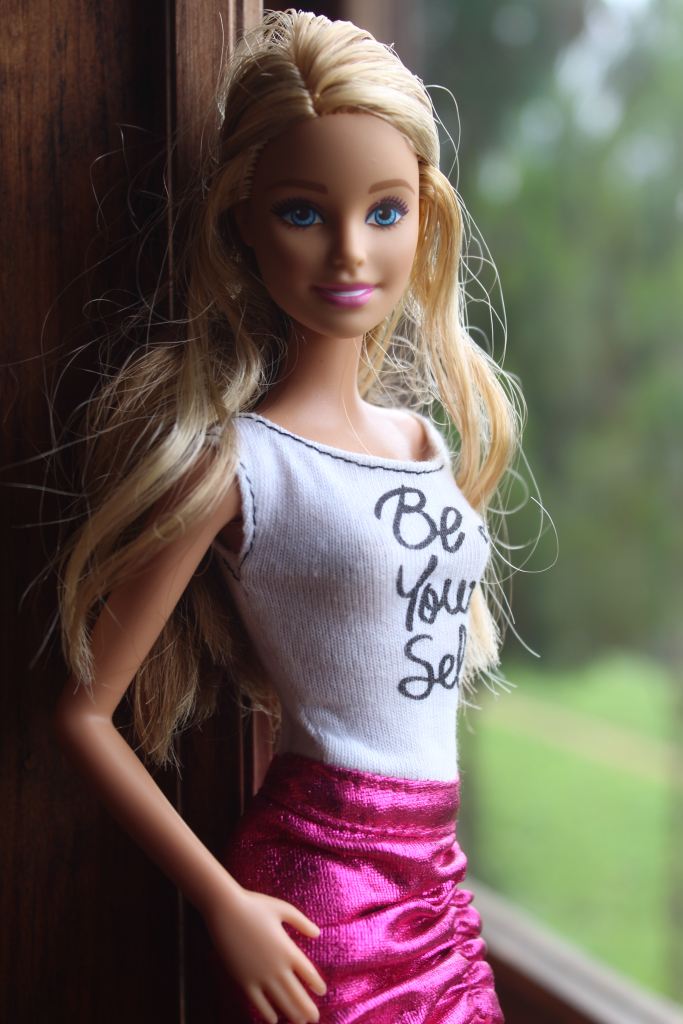 How to Identify Barbie Dolls
How can you tell a genuine Barbie doll from a fake? Or vintage Barbie dolls from modern Barbies? There are several Mattel markings and other identifying factors that you can look out for. These can help you determine a Barbie doll's value and age.
Markings & Stamps
Barbie dolls usually have a marking on their right hip. This includes the trademark, which shows the date that the doll was first patented or copyrighted. Any other markings found on the doll were used for assembly.
Feet and Hands
Vintage Barbie dolls typically have holes in the bottom of their feet. A "Made in Japan" or "Japan" stamp means the doll was produced between 1959 and 1972, making it a vintage Barbie doll. Later dolls were made in Mexico, Hong Kong, or Taiwan and are not vintage.
Also, earliest Barbies had fingers that were divided. After 1968, the fingers were not separated.
Hair Color and Style
A Barbie doll with its original hair color and style is much more valuable. Is the hair blond, brunette, red, or some other variation? The oldest Barbies were only available as blondes or brunettes, with red hair being introduced a few years later.
Neck Knob
The knob on the neck of your Barbie doll can help date the doll. Earlier models of Barbie had smaller knobs, and later Barbies have fuller faces.
Insuring Your Vintage Barbie Doll
If you own a collection of vintage or modern Barbie dolls, you'll want to make sure that you have specialized collectibles insurance for greater peace of mind. Homeowner's insurance may not offer adequate coverage for your collection, especially if your collection has appreciated in value. Get a free quote today to ensure that your collection is covered in the event of the unexpected.
FAQs
What makes 1960 Barbie dolls so valuable?
The original vintage Barbies from the 1960s are valuable today because they are in demand and rare. The first Barbie doll ever made can sell for $8,000 in poor condition and $27,500 in mint condition.
Are there any specific things I should look for when buying or collecting 1960 Barbie dolls?
Yes! Specific markings can help you identify Barbie dolls and what year they were produced. Look at the markings and stamps, the feet and hands, and the knob on the back of Barbie's neck to help you determine when a doll was made.
Should I display my Barbie dolls or keep them in storage?
You can display your vintage Barbies. If they are in the original packaging, don't remove the packaging. Display them in the box. You can purchase display cases for your dolls to protect them from dust and debris.
Can I increase or decrease my insurance coverage for 1960 Barbie dolls over time?
With Collectibles Insurance Services, you can make changes to your insurance policy at any time. We even offer an automatic monthly increase option to accommodate a growing or appreciating collection.
Sources
https://www.history.com/news/barbie-through-the-ages
https://www.txantiquemall.com/value-of-collectible-barbie-dolls/
About Collectibles Insurance Services
Collectibles Insurance Services has been protecting collections since 1966 and all coverage is provided by a carrier with a group rating of "A" (Excellent) by AM Best, the leading rating agency for the insurance industry.

Comprehensive coverage includes, but is not limited to: accidental breakage, burglary, fire, flood, loss in the mail, theft, natural disasters, and other causes of loss unless specifically excluded from the policy. Deductibles start at $0 for collector policies and we provide coverage for the market value of your collection for losses in excess of $50.

Additionally the protection extends At home and away, and we don't require collection itemization and serial number nor extensive paperwork and red tape.