The Most Valuable Beatles Memorabilia
The Most Valuable Beatles Memorabilia
The Beatles are one of the most popular bands of all time, having left a huge impact on pop culture and the music industry. Due to their immense popularity, anything collectible from the Fab Four tends to fetch a hefty price tag when sold at auction.
Beatles collectibles come in a wide variety, including vintage vinyl records, concert tickets, guitars and other instruments belonging to the band members, vehicles driven by the band members, handwritten original lyrics, and novelty Beatles collectible items such as lunch boxes, watches, board games, mugs, and much more.
With this blog post, we're diving headfirst into the world of Beatles collectibles. We'll be discussing some of the most popular and most valuable Beatles collectible items of all time, as well as discussing how you can get started with collecting Beatles memorabilia – plus, how you can protect your valued collection.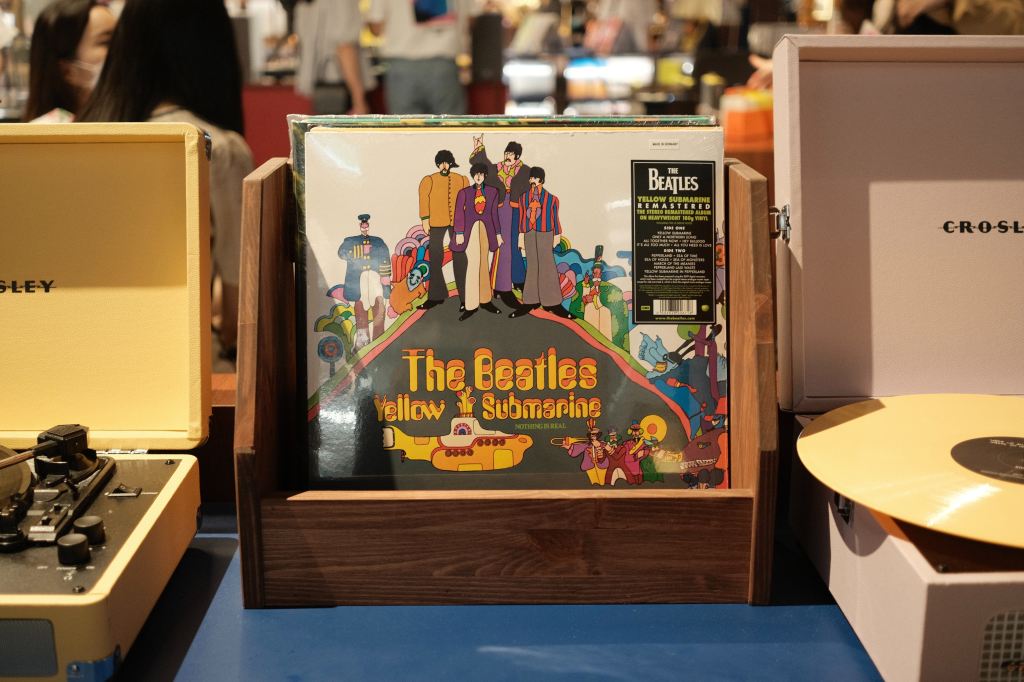 The Most Valuable Beatles Memorabilia Ever Sold
Some Beatles merchandise is so valuable that it sold for thousands – or even millions – of dollars. Just which Beatles items have fetched such a high price tag? Here are a few of the most valuable Beatles memorabilia items ever sold!
Rolls Royce belonging to John Lennon: John Lennon's vintage vehicle sold at a Sotheby's auction for $2 million.
Original 1962 J-160 E Gibson Acoustic Guitar belonging to John Lennon: John Lennon's classic instrument sold for $2.41 million in 2015.
Hand-painted Drum Skin from the cover of Sgt. Pepper's Lonely Hearts Club Band: This drum skin sold at a Christie's auction for over $1 million.
Sgt. Pepper Album (All four Beatles signed): This autographed album sold at Heritage Auctions for $290,500, far surpassing its estimated value of $30,000.
First Management Contract with Brian Epstein: This contract, signed in 1962 with Beatles new manager Brian Epstein, sold for $553,559 in 2015.
George Harrison's 1964 Gibson SG Guitar: George Harrison played this cherry red guitar on stage and in the studio until 1969. In 2004, this guitar sold for $567,000.
The first guitar Paul McCartney ever played: This Rex acoustic guitar gave Paul McCartney his start in the world of music. In 2006, the guitar was auctioned for $613,974.
George Harrison's 1962 Rickenbacker 425 Guitar: Purchased by George Harrison in 1963, this guitar sold at Julien's for $610,000 in May 2014.
Ringo Starr's copy of The White Album: Expected to sell for between $40,0000 and $60,000, this album defied expectations when it sold for $790,000. This made it the most expensive record in the world.
Rickenbacker Guitar gifted to Ringo Starr by John Lennon: This guitar sold at Julien's in December 2015 for a whopping $910,000. It was the second most valuable Beatles guitar ever sold.
Handwritten "A Day in the Life" Lyrics: These lyrics sold at Sotheby's in June 2012 for $1.2 million.
Handwritten "All You Need is Love" Lyrics: Written by John Lennon, these lyrics sold at Cooper Owen Auctions for a record-breaking price of $1.25 million. This is the most ever paid for handwritten song lyrics.
Ringo Starr's #1 Ludwig Oyster Black Pearl drum kit: Considered the most important drum set ever sold, this kit sold at Julien's for over $2 million in December of 2015.
Ed Sullivan Show "Drop T" drum skin: This hand-painted drum skin sold at Julien's Auctions for over $2 million.
John Lennon's Rolls Royce Phantom V Limousine: This vehicle sold to Canadian billionaire Jim Pattison for $2.29 million.
John Lennon's Gibson J-160E guitar: This instrument sold at Julien's Auctions for $2.4 million in November of 2015.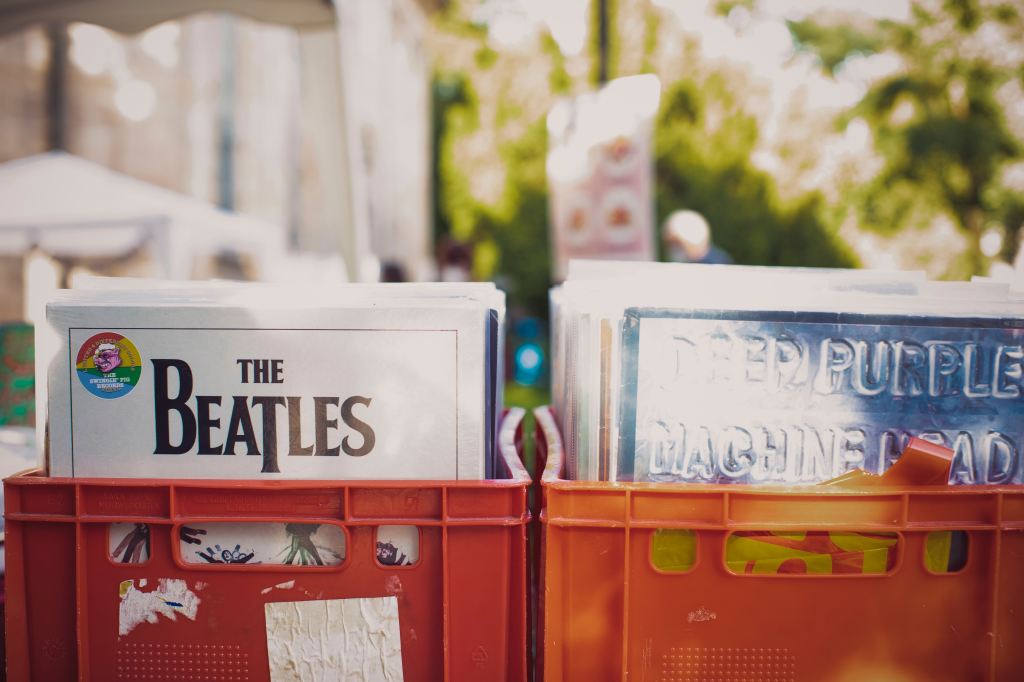 Where to Buy Beatles Memorabilia
Are you looking to start collecting Beatles memorabilia – or are you interested in growing your already existing collection? If you are in the market for Beatles collectibles, it's important that you buy from a reputable seller to avoid buying any fake merchandise or autographs.
Here are a few top places to buy:
Fab 4 Collectibles
Fab 4 Collectibles was established 15 years ago by an avid Beatles fan and collector. Tom Vanghele, the founder, is extremely knowledgeable about the band and their collectibles. Here you can find authentic memorabilia and learn more about the band.
Etsy
Many people sell vintage items on Etsy, and it can be an excellent source of Beatles memorabilia. You can find anything from autographed records to brand new items such as t-shirts, throw blankets, and more.
Hollywood Memorabilia
Hollywood Memorabilia has a great selection of certified and authentic Beatles memorabilia, including autographed photos, records, and more.
Tracks, LTD
Tracks, LTD is based in England and sells a wide variety of Beatles memorabilia, including autographs, photos, records, and concert memorabilia.
BeatleBay
BeatleBay is a great online resource for memorabilia and collectibles from the band, with everything from posters to greeting cards.
Ruby Lane
At Ruby Lane, you can buy anything from vintage posters to pins featuring the band.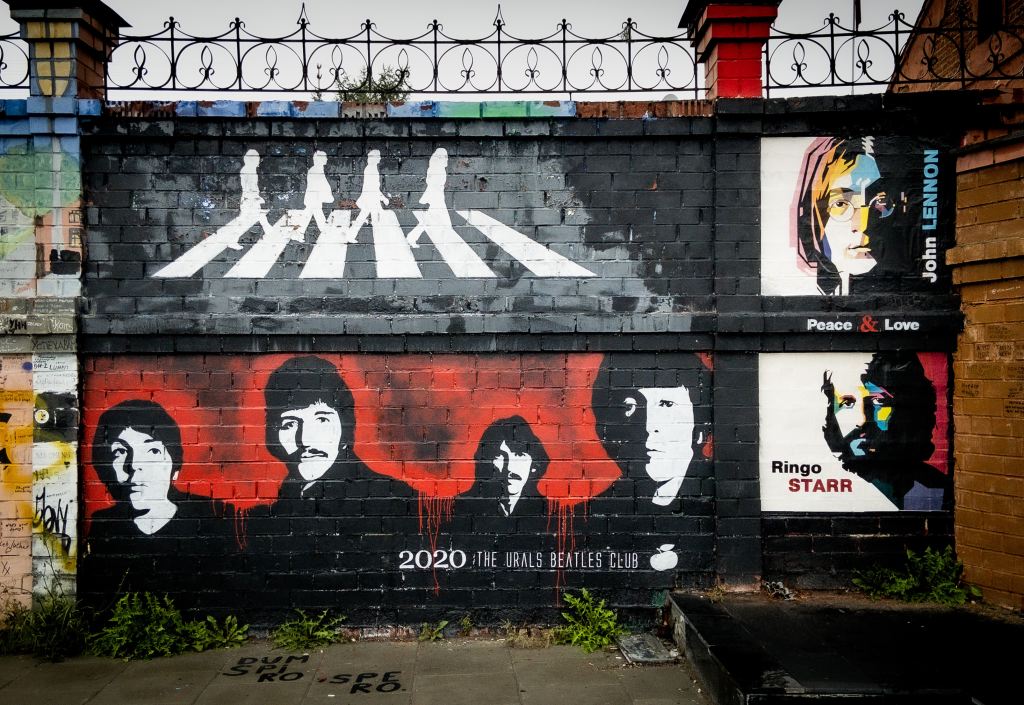 Collecting Vintage Beatles Records
Popular Beatles-related collectible items – perhaps among the most popular – are vintage vinyl records. They are even more valuable if they are autographed by one or all members of the Fab Four. Read on to learn about the factors that contribute to the value of a vintage Beatles record, as well as some of the most valuable Beatles records available.
Factors that Contribute to an Album's Value
Autographs: Anything that the Beatles signed will become more valuable as a collectible. Authenticated Beatles autographs cause the value of a Beatles record to skyrocket, especially if the autograph comes from George Harrison and John Lennon, since a limited number of their autographs are available.
Mistakes/Misprints: As with many collectible items, misprints and mistakes on a Beatles album makes the album a rare find, and therefore more valuable. You can often find Lennon's and McCartney's names spelled incorrectly.
Release Date: Beatles records that were printed in the 1960s are worth a lot of money because of their connection to the time period.
Catalog Number: Catalog numbers keep track of the number of copies that were sold. The lower the number, the rarer the copy because that means that less of that album was produced.
Provenance: The word "provenance" refers to the ownership history of an object. If someone famous once owned the record, that can cause the value to increase (especially if one of the band members was the previous owner).
Most Valuable Beatles Albums
Beatles for Sale 1965 Misprint: Released in 1964 as the fourth studio album for the Beatles, the spelling errors make this release more desirable. The value is estimated at $300.
Rubber Soul 1965 Misprint: In this misprint, the song "Norwegian Wood" is spelled "Norweigian Wood," making it quite valuable at around $600.
Golden Discs Test Pressings: Four test pressing were made for this EP, which never actually came to fruition. These rare albums are now worth about $2,550 apiece.
Abbey Road 1969 Contract Pressing: The record production for the Beatles second to last studio album was contracted out to Decca processing plants. These vinyls have a circular impression and don't have a G or D printed near the matrix number. They are worth around $1,700.
Our First Four 1968 Promo Album: This album featured the band's first four singles and was part of a promotional kit sent to journalist. Due to their limited quantity, these can sell for around $4,000.
"Love Me Do"/"P.S. I Love You" 1962 Demo Single: Another promo item sent to journalists, these sell for up to $7,000.
"Til There Was You" 1963 10″ Record: This record, which was owned by band manager Brian Epstein, sold for $107,600 in 2016. Albums with connections to Epstein are quite valuable among collectors.
Yesterday and Today 1966 "Butcher" Cover: This infamous album cover featured the four band members with raw meat and plastic doll parts. A sealed copy of the album sold for $125,000 in 2016, but really any copy of this album is considered valuable.
"That'll Be the Day"/"In Spite of All the Danger" 1958 Record: The original copy of this album is worth an estimated $170,000.
The White Album First Pressing: The first few pressings of an album tend to be more valuable, but the four pressings of this album were owned by the four band members themselves. Ringo Starr's copy sold for a record $790,000.
How to Determine the Value of my Beatles Collectibles
The value of your Beatles memorabilia depends on a few factors. These include:
Condition of Items: Items in excellent condition will always fetch a higher price than those in poor condition.
Clarity of Markings/Signatures: Autographs always make Beatles memorabilia more valuable, especially if the autographs come from deceased members of the band.
History of Ownership (Provenance): If the collectibles were once owned by someone famous, they are worth more money. This is especially true of items once owned by band members themselves.
The Importance of Insuring Your Valuable Beatles Collectibles
If you are collecting Beatles memorabilia, you'll want to protect it by purchasing the right insurance policy to meet your needs. Homeowner's insurance is often not sufficient to cover valuable collections. The dollar amount of coverage is often limited, and homeowner's often does not cover the full market value of your collection, especially if the items have appreciated in value.
Collectibles Insurance Services offers comprehensive protection designed by collectors, for collectors. Get a free quote today and ensure that you have peace of mind when it comes to your Beatles collection.
FAQs
Are Beatles collectibles a good investment?
As one of the most popular bands of all time, Beatles memorabilia can be extremely valuable. It is a great investment for collectors, especially if the items are rare or autographed.
What types of memorabilia can be insured?
Collectibles Insurance Services can insure all types of Beatles memorabilia, from vintage vinyl records to autographed collectibles. The list of what we can insure is much longer than what we can't!
Sources
https://www.justcollecting.com/blogs/news/beatles-memorabilia-the-most-expensive-items-ever-sold
https://antiques.lovetoknow.com/collectibles/most-valuable-beatles-albums
https://www.taminoautographs.com/blogs/autograph-blog/the-beatles-memorabilia-and-merchandise-throughout-the-ages-and-around-the-world
About Collectibles Insurance Services
Collectibles Insurance Services has been protecting collections since 1966 and all coverage is provided by a carrier with a group rating of "A" (Excellent) by AM Best, the leading rating agency for the insurance industry.

Comprehensive coverage includes, but is not limited to: accidental breakage, burglary, fire, flood, loss in the mail, theft, natural disasters, and other causes of loss unless specifically excluded from the policy. Deductibles start at $0 for collector policies and we provide coverage for the market value of your collection for losses in excess of $50.

Additionally the protection extends At home and away, and we don't require collection itemization and serial number nor extensive paperwork and red tape.