Sports Card Collector Focuses on His Favorite Player, Michael Jordan
Sports Card Collector Focuses on His Favorite Player, Michael Jordan
For Garrett, collecting sports memorabilia started out as a family affair. Garrett became interested in collecting because of his dad, who was into sports cards as a kid. Garrett, his father, and Garrett's two younger brothers started going to sports memorabilia shows when Garrett was just 8 years old. They would purchase and open packs of cards together, and Garrett's father would teach them how to take care of their collectible cards. Garrett truly felt he was a collector when he started going to Bobby's Sports Cards in his hometown every Saturday to add to his collection.

Today, Garrett's collection is comprised of about 70% Michael Jordan memorabilia. He likes to collect pre-2000 playing year Michael Jordan inserts. "I've been a big fan since I was a young boy," he shares. The collection is mostly sports cards, but he does have some memorabilia as well. "I have a decent sized vintage baseball collection from the 50s and 60s, which was handed down from my dad," he explains. Besides collecting, Garrett is also interested in selling collectibles full time. He travels a lot and attends various shows, buying and selling sports collectibles.
Garrett's collection is unique because the Michael Jordan inserts that he collects are somewhat rare. "They might pop up for sale once or twice a year," he explains. "A lot of them are rare and locked away in collections throughout the world. If you travel to card shows, you might see a handful of them, but not too many."
Some of Garrett's favorite collectibles are those passed down to him by his father. "I have a 1955 Topps Robert Clemente rookie card and a Ted Williams autographed card [that he passed down to me]." He also values a 1951 Bowman Willie Mays Rookie Card (graded PSA 4), which is a key piece of sports card history since Willie is the oldest living Hall of Famer. He has a 1996-97 Fleer Metal Michael Jordan Net-Rageous BGS 9.5, which he pulled from a pack during his childhood and had graded ten years ago. He also has a 1997-98 Fleer Metal Platinum Portraits Michael Jordan BGS 9 and a 1955 Sandy Koufax rookie card.
Overall, Garrett's collection of over 10,000 items has increased in value over the years. Many of the cards he purchased before 2016 are now worth five to ten times what he paid for them. Everything is organized by different players and grades, and the older cards are organized by year. A true collector at heart, Garrett also has a bourbon collection!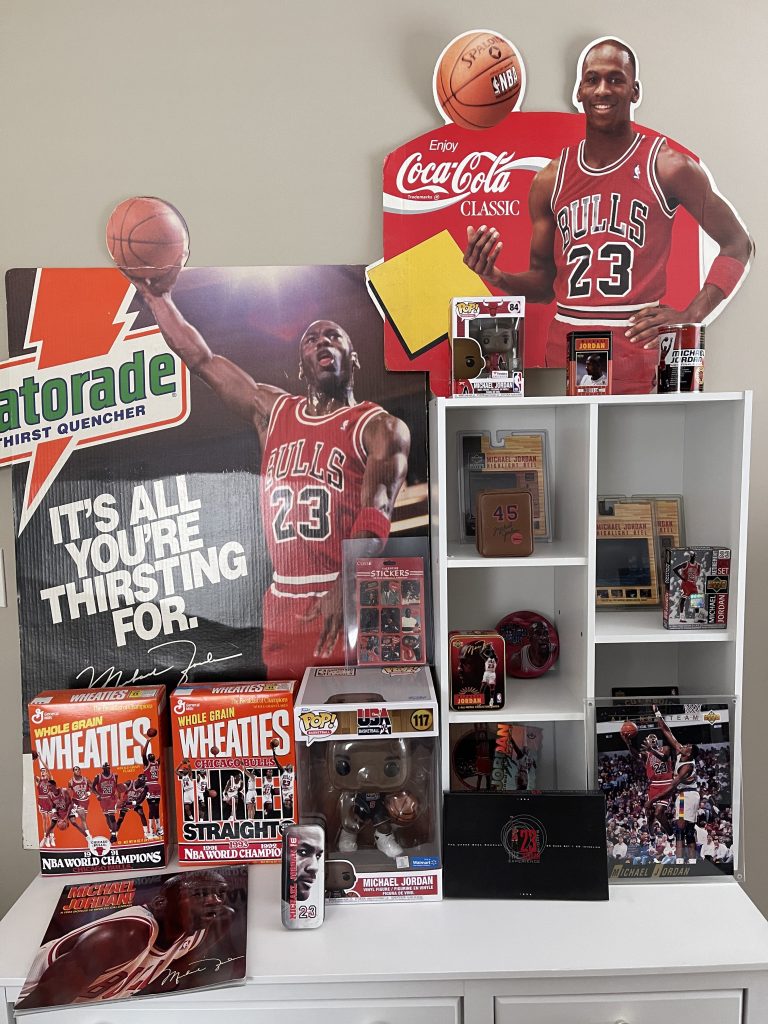 About Collectibles Insurance Services
Collectibles Insurance Services has been protecting collections since 1966 and all coverage is provided by a carrier with a group rating of "A" (Excellent) by AM Best, the leading rating agency for the insurance industry.

Comprehensive coverage includes, but is not limited to: accidental breakage, burglary, fire, flood, loss in the mail, theft, natural disasters, and other causes of loss unless specifically excluded from the policy. Deductibles start at $0 for collector policies and we provide coverage for the market value of your collection for losses in excess of $50.

Additionally the protection extends At home and away, and we don't require collection itemization and serial number nor extensive paperwork and red tape.