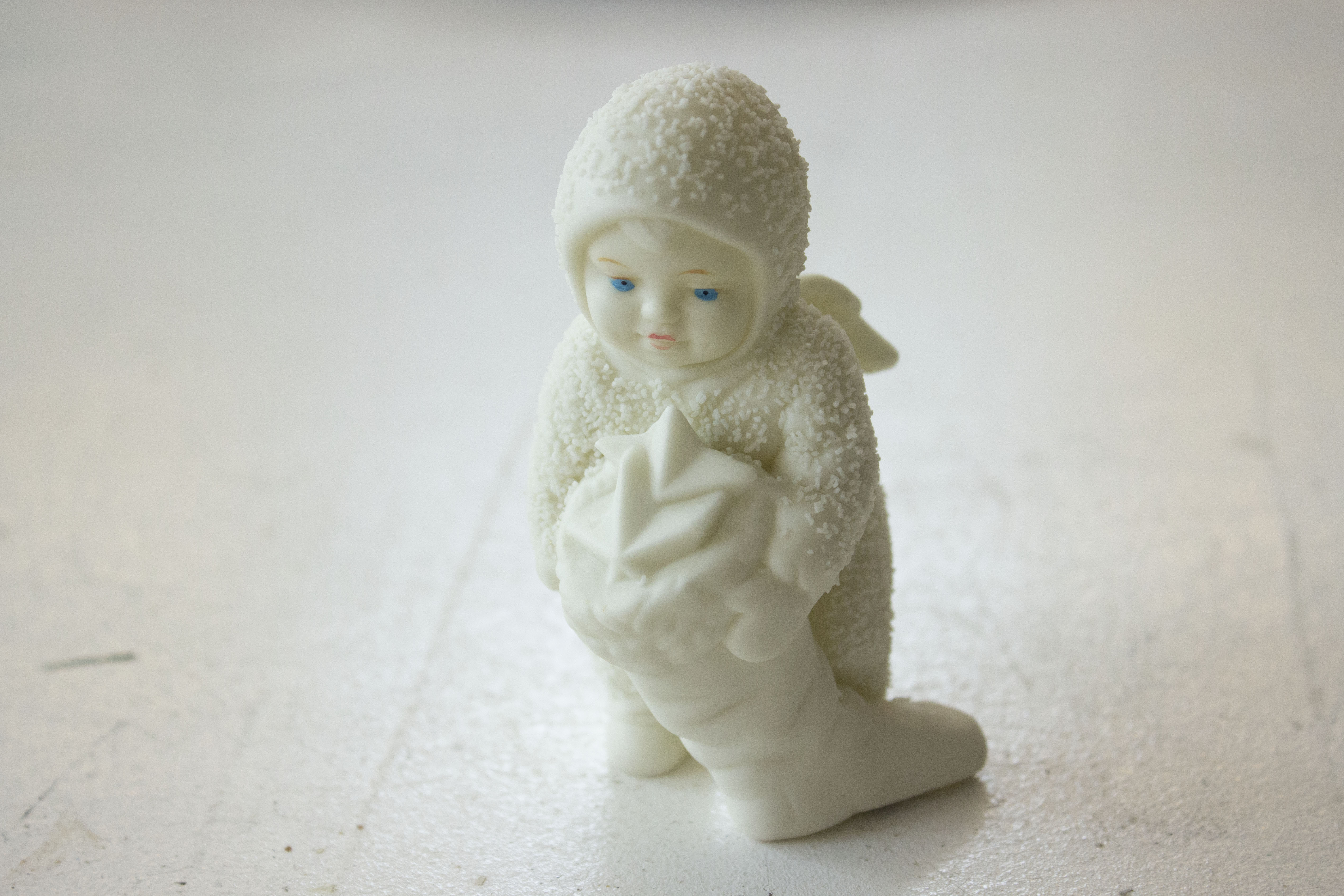 Collectible Snowbabies Value and Rarity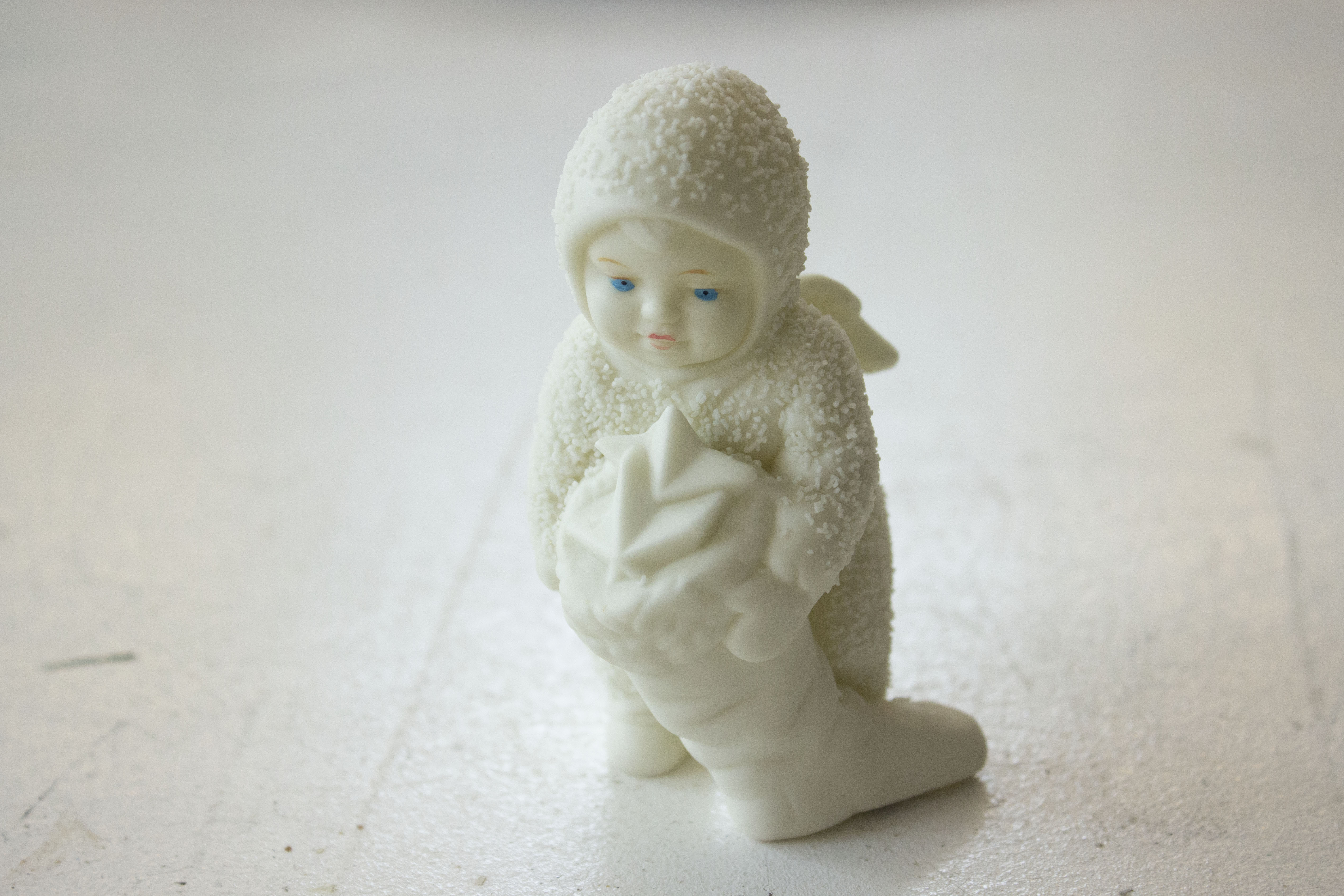 Collectible Snowbabies Value and Rarity
Snowbabies are popular collectible items that are easily recognized by many. These baby shaped figures feature cute babies dressed in furry snow outfits. They are made from biscuit porcelain and are decorated with crushed bisque to look like snowflakes, and they are always depicted as joyously frolicking in the snow. These adorable figurines are often found at flea markets and estate sales, and they are valued by collectors.
These popular figurines have a history that dates back to over 100 years ago, and today they are still beloved by many. Read on to learn more about the history of snowbabies, factors that impact their value, where to find them, and how to take care of them to ensure that they last for future generations of collectors.
The History of Snowbabies Figurines
In the 1890s, Johann Moll created the first snowbaby figurines as reusable cake toppers. These first snowbabies were designed to look like sugar dolls that were used in Christmas decorations during that time period. They were first manufactured by Hertwig and Company.
It wasn't long before other German porcelain factories began to produce snowbabies. At first they were only sold in Germany, but soon they were exported to England and the United States. They became quite popular as decorations during the holiday season.
During World War I, the production of snowbabies was temporarily stopped due to war efforts. For a brief time period after the war, England and the United State manufactured snowbabies of inferior quality that never quite took off. However, in 1987 they experienced a resurgence when Department 56 began producing snowbaby replicas with the same baby characters. Today, they are popular collectible figurines – both the new snowbabies available in departments stores and antique snowbaby versions.
Factors That Can Affect the Snowbabies Value
There are three key factors that will determine the value of your collectible snowbaby figurines. They are rarity, age, and condition. Read on to learn more about each factor!
Rarity
The older original snowbabies are quite rare, making them more valuable. Older snowbabies are characterized by having a more realistic look, and they also feature blue snow. These are hard to come by! There are also other characters that were categorized as snowbabies, such as Santa Claus. These characters are often even more valuable than the baby shaped figures.
Age
The most in demand snowbabies for collectors are those original antique figures that were made in Germany. These were made in limited quantities, and were carefully crafted and featured great detailing. These usually have a more realistic look than their newer counterparts, and they often feature blue snow.
Condition
As with many collectibles, the condition of a snowbaby figurine will impact its value. However, the antique versions of snowbabies are difficult to find without signs of wear. This is because the paint used to decorate them wasn't fired onto the figures, and therefore washed off over the years. Most collectors are accepting of this type of wear, as it is hard to avoid.
10 Most Valuable and Rare Snowbabies Figurines
Some special snowbaby designs are quite rare and valuable! Here are ten of the cutest snowbabies around:
Antique German Snowbaby Sits or Stands
Worth around $350, this snowbaby figurine has arms and legs that can move, which enables it to sit or stand.
1996 Dept 56 Snowbaby
This cute snowbaby features bunny ears and holds a birthday cake. It is valued at around $22.
Large Santa Claus Germany Snowbaby
This original piece was produced in 1910, and is worth around $150. Snowbabies made to look like other characters are quite rare and valuable!
Snowbaby "Send a Message" Angel
Worth around $25, this angel snowbaby was produced in 2001.
Elf Hides Antique German Bisque Snowbaby
This antique piece was produced in 1904, and features an elf hiding around the corner of a cottage from a witch. This piece is a rare find!
Rare Hertwig Santa Sleigh Snowbaby
Produced in 1916, this figure features Santa in his sleigh being pulled by reindeer. It is quite valuable, at around $1,800.
VTG Japan Christmas Snowbaby
This rare snowbaby features cute babies with blonde curls peaking out of their hooded snow outfits. They are worth around $250 apiece.
German Tiny Snowbaby
Produced in 1916, this small German snowbaby is worth around $25.
Vintage Pico Sugared Snowbaby
This pixie snowbaby appears to be decorated in sugar! It is worth around $50.
Santa Gnome Plush Snowbaby
This plus Santa Gnome holds a small snowbaby in its arms. It is valued around $35.
How to Spot Fake or Reproduction Snowbabies
There are many reproduction snowbabies that show up in auctions and at flea markets. They are made to look like the originals, so it can be very difficult to distinguish between the two.
One thing to watch out for is new "snow." If you see little black specks in the white snow, this often indicates a reproduction. Also, an antique real snowbaby will usually be a bit dirty from dust collected over the years.
Another way to spot fakes is to look for snow that is too white compared to the rest of the figure. This indicates that the seller added porcelain snow flakes in an effort to make them more desirable.
Where To Buy Desirable Snowbabies Figurines?
There are plenty of places to buy snowbabies figurines! Newer snowbabies can be purchased in many department stores and gift shops. There are also plenty of options for purchasing both new and antique snowbabies online, such as eBay, Etsy, replacements.com, Wayfair, and other online auctions.
Best Practices in Caring and Storing Snowbabies Figurines
Be sure to store your snowbabies in a safe place where they are unlikely to get bumped or broken. The safest place to store them is behind glass in a closed curio cabinet.
To clean your snowbabies, you can carefully soak them in warm soapy water and dry them with a gentle cloth.
FAQs
Are older snowbabies more valuable than newer ones?
Older snowbabies are more valuable than the newer counterparts. The older ones are often identified by the wear and tear on the paint, which wore off easily because the paint wasn't fired on to these porcelain figurines.
Can snowbabies figurines increase in value over time?
Genuine antique German snowbabies are quite valuable, and are likely to increase in value over time. However, newer versions aren't quite as valuable, and it's hard to say whether or not they will increase in value over the years. You may not want to view newer snowbabies as an investment item. Buy what you love and enjoy collecting them for what they are! If they rise in value, that will just be an added bonus.
How can I tell if a snowbabies figurine is authentic?
Be on the lookout for reproduction snowbabies figurines, which are quite common. Look out for figurines that have black specks in the white snow, which can indicate a reproduction. A genuine antique German snowbaby can often be identified by the dust or wear and tear on the paint job. You'll also want to keep an eye out for snow that looks too white in comparison to the rest of the figure, which can indicate a reproduction snowbaby.
What is the best way to sell a valuable snowbabies figurine?
You could sell your valuable snowbaby figurines to pawn shops, resale shops, or other stores and gift shops, but you most likely won't get the most money for them, as they are looking to resell for a profit. The best way to get the most money for your collectible figurines is to sell them individually on online auction sites, such as eBay. Be sure to do your research to see what they have been selling for online. This will help you to price them fairly and get their full value!
Sources
https://www.thesprucecrafts.com/real-snow-baby-collecting-trend-148565
https://www.txantiquemall.com/most-valuable-snowbabies/
https://www.jacquelinestallone.com/rare-and-most-valuable-snowbabies/
About Collectibles Insurance Services
Collectibles Insurance Services has been protecting collections since 1966 and all coverage is provided by a carrier with a group rating of "A" (Excellent) by AM Best, the leading rating agency for the insurance industry.

Comprehensive coverage includes, but is not limited to: accidental breakage, burglary, fire, flood, loss in the mail, theft, natural disasters, and other causes of loss unless specifically excluded from the policy. Deductibles start at $0 for collector policies and we provide coverage for the market value of your collection for losses in excess of $50.

Additionally the protection extends At home and away, and we don't require collection itemization and serial number nor extensive paperwork and red tape.