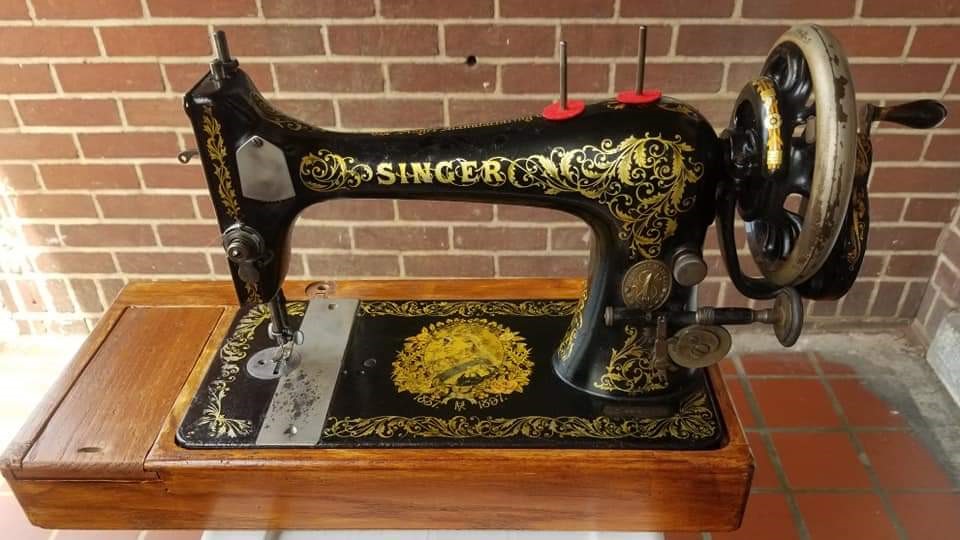 Collector Owns Around 300 Vintage Sewing Machines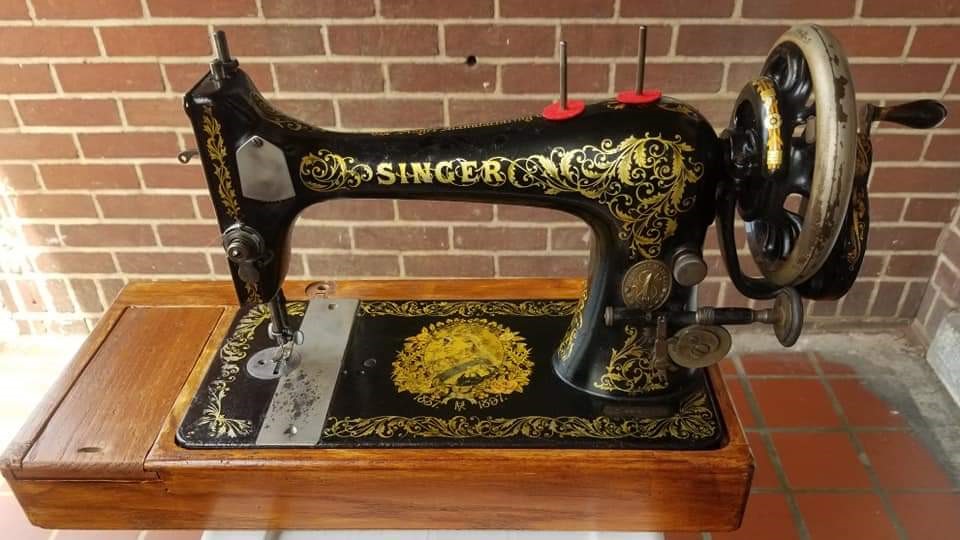 Collector Owns Around 300 Vintage Sewing Machines
Victor Colvin started collecting vintage sewing machines fairly recently, in 2017. A tailor and fashion designer of over 40 years, he was using a white plastic Walmart machine and was working on a project that had a deadline when the machine started acting up. He looked on Facebook Marketplace and found a vintage Kenmore near where he was living at the time. The machine so impressed him that he decided to purchase more vintage machines as a backup. He found a seller that had three of the machines, and he purchased all three of them.
Soon, Victor began to get involved in the vintage sewing machine community on Facebook. He was surprised to discover just how large the community was – the first group he joined had 65,000 members from all over the world. He began sharing pictures of his new sewing machine purchases with the group, and before he knew it, he had an audience of people waiting to see what he would share next. "I was finding some real beauties!" he shares. "Next thing I knew, I was a rock star in this community."
Today, Victor's collection consists of almost 300 machines, many of which he acquired overseas from countries such as the UK, Germany, and the Netherlands. Although at first he was just buying whatever he could find, his eye is now more trained to find the machines that are special and rare. The oldest piece in the collection is a mother of pearl Singer 12, which dates back to 1868. The rarity of what he collects is something that makes his collection truly stand out.
His favorite piece from the collection is a Queen Victoria Jubilee Singer Model 27. Singer produced just 100 of these and gave them away in a contest in 1897 – they were never for sale. The machine commemorated Queen Victoria's reign, and there's a picture of her on the bed of the machine. Only 7 or 8 of them are known to exist. "I may have #9 out of 100," shares Victor. Victor acquired this special piece at an auction in the UK. "You can tell when an auction house doesn't know what it has, but they knew what it was – they had the name on it." When it came time for the auction, the starting bid was set at 200 pounds. Victor placed a bid and was surprised to find that no one else bid on the item! "The auctioneer was surprised," he shares.
The most Victor has ever paid for a machine was $1,200, but the average cost is around $40 – $300. "Some I've resold for double that," he shares. He's sold over a dozen singer 222 Featherweights in the neighborhood of around $2,000.
Right now, Victor's collection is all in storage, but he has plans to change that. He has started a nonprofit organization that will open a vintage sewing machine showroom in Washington DC. "I will be housing my collection there once I have funding!" he shares. "I've already gotten participation from top collectors that will loan their machines to the showroom." He and his partner currently teach sewing classes in DC community centers, and they plan to teach them at the showroom as well.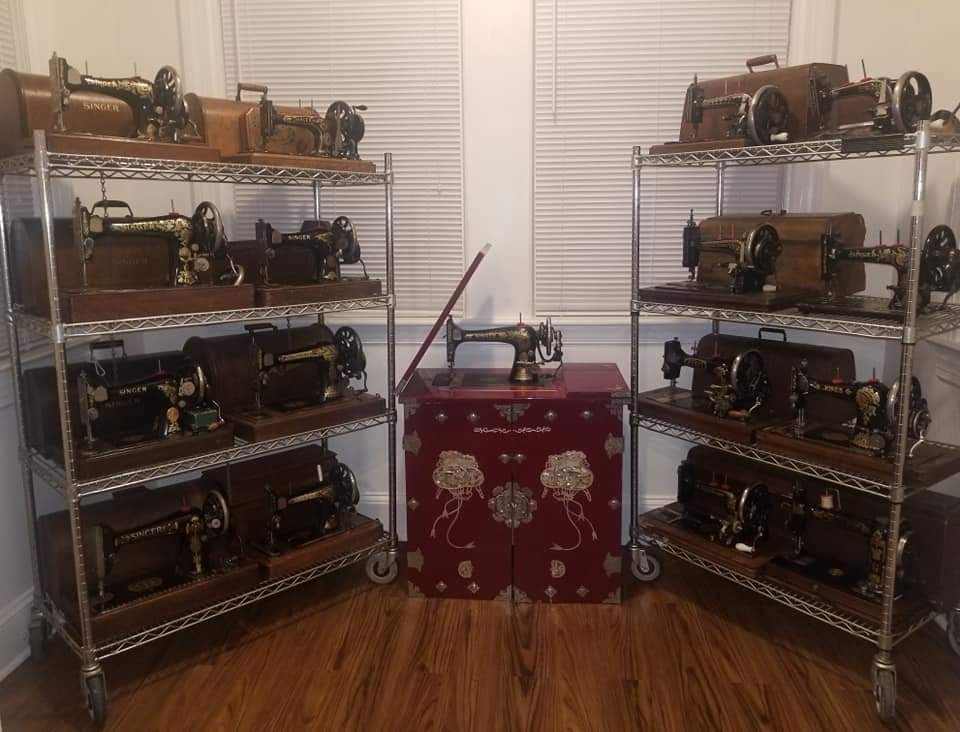 About Collectibles Insurance Services
Collectibles Insurance Services has been protecting collections since 1966 and all coverage is provided by a carrier with a group rating of "A" (Excellent) by AM Best, the leading rating agency for the insurance industry.

Comprehensive coverage includes, but is not limited to: accidental breakage, burglary, fire, flood, loss in the mail, theft, natural disasters, and other causes of loss unless specifically excluded from the policy. Deductibles start at $0 for collector policies and we provide coverage for the market value of your collection for losses in excess of $50.

Additionally the protection extends At home and away, and we don't require collection itemization and serial number nor extensive paperwork and red tape.