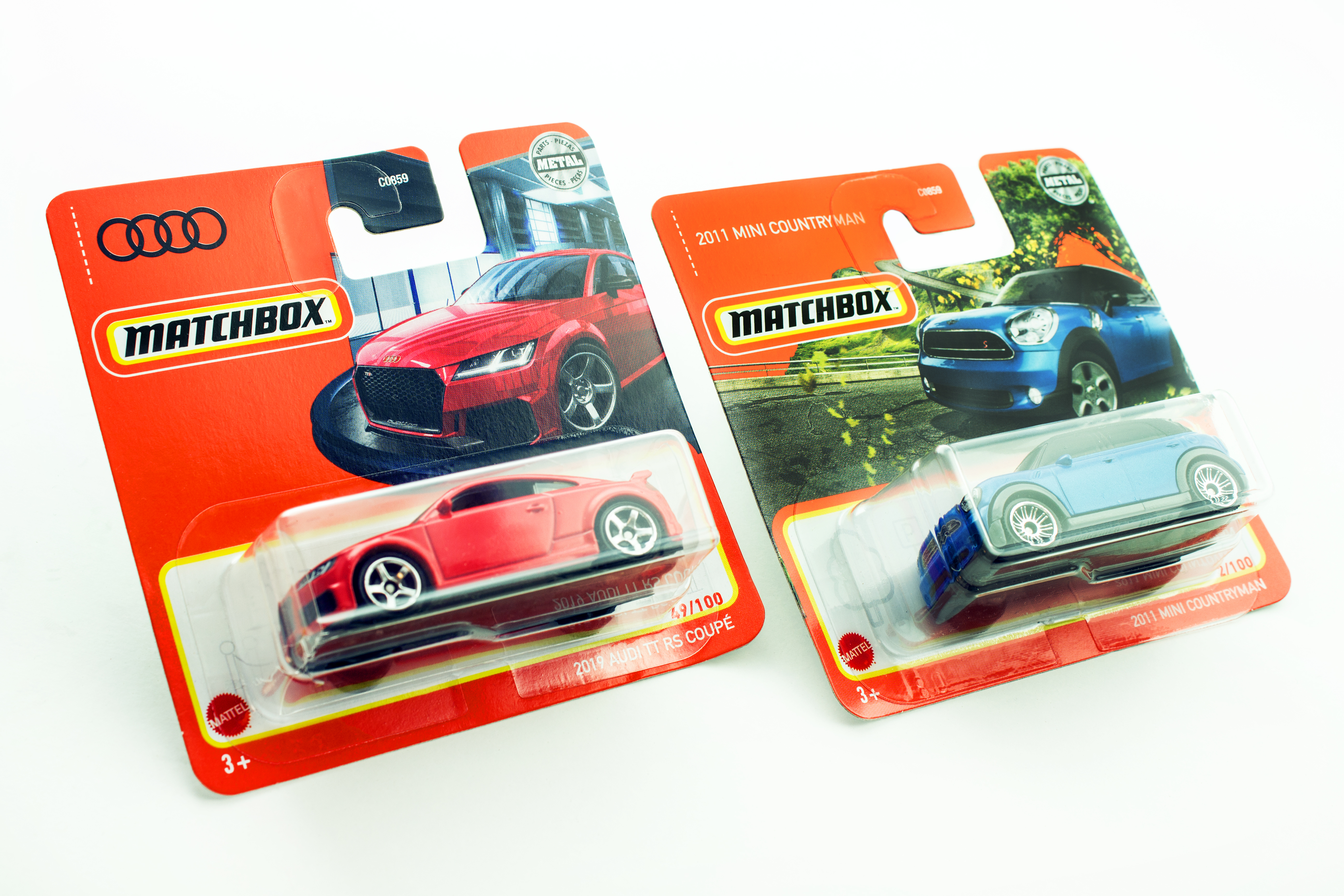 Exploring the Lucrative World of Collectible Cars | Matchbox Cars Worth Money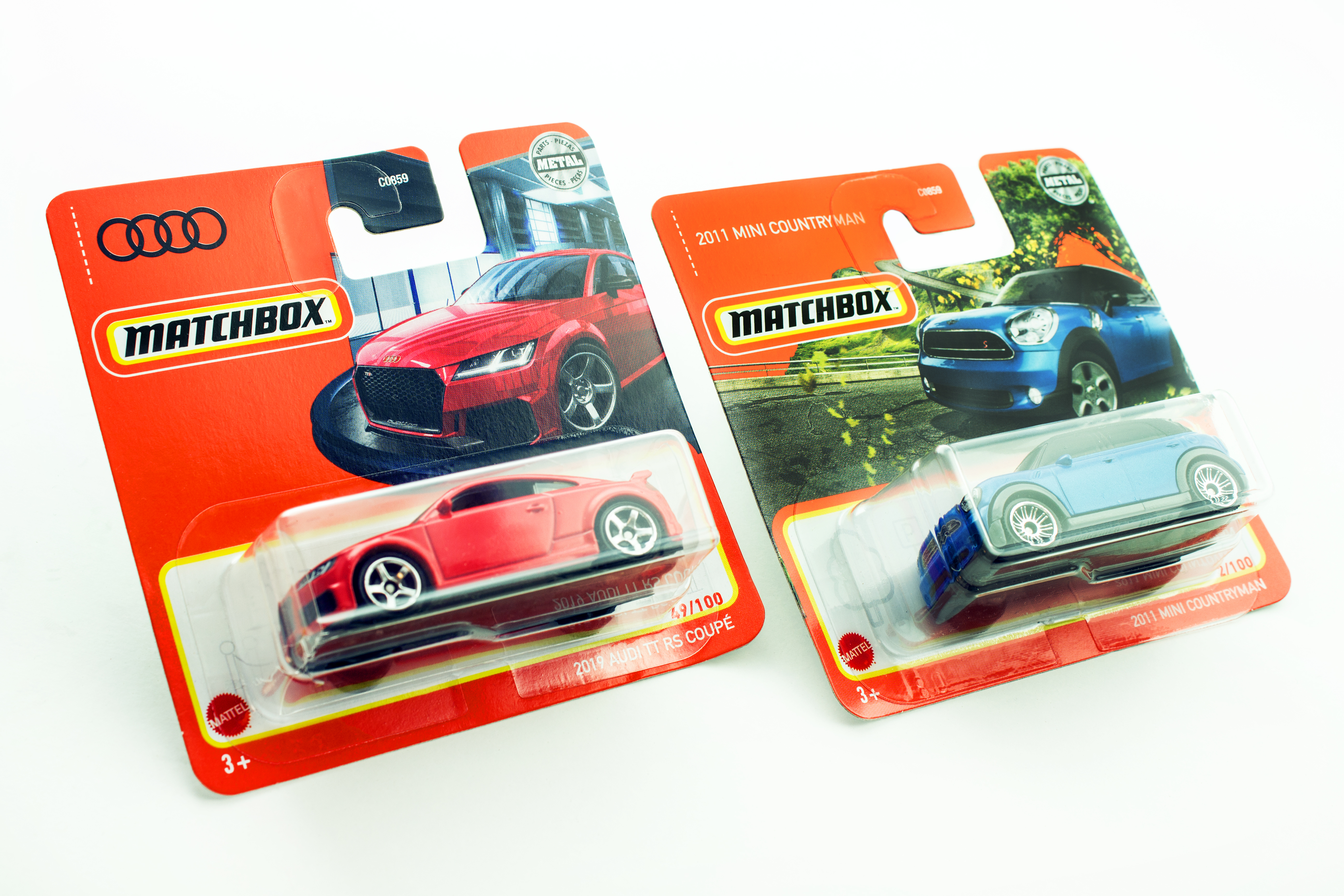 Exploring the Lucrative World of Collectible Cars | Matchbox Cars Worth Money
The Matchbox car is a classic toy that has been beloved by children for many years, and they even predate the popular Hot Wheels cars. First introduced in 1952, these small toy cars are fun to play with, and they come in a wide variety of designs, styles, and colors.
Today, some of the rarest Matchbox cars are now considered quite valuable. Vintage Matchbox cars can sell for quite a bit of money, making them a unique and lucrative collectible item. Join us as we explore the history of Matchbox, the most valuable Matchbox cars, and the wide variety of these cars that are available today!
Matchbox History: How It Got Started
Early Matchbox cars were developed by Leslie Smith and Rodney Smith, two English diecasters. They founded their company, Lesney Products, in 1947. Together with Jack Odell, they began designing small toys during wartime. In 1952, the Matchbox car was an idea that Odell had after discovering that his daughter's school permitted students to bring toys that fit in a matchbox. Inspired by this, Odell produced small toy cars that could fit in a matchbox. This classic toy car has since been loved by generations of children.
Top 11 Matchbox Cars That Command a High Price Tag
So which Matchbox cars can you expect to fetch a pretty penny? Read on as we explore the top eleven most valuable Matchbox cars!
Mercedes Benz 230 SL
Produced in 1967, this car originally came in white and yellow. Apple green is the most valued color for this car. Last sold in 1999, it sold for about $6,765.
Chevy Monte Carlo
Produced in 1988, the Chevy Monte Carlo had multiple redesigns during its production.
Ferrari 308 Matchbox Car
Ferraris became popular with children when Tom Selleck's character in Magnum, P.I. drove one in the 80s.
Toyota MR2 Matchbox Car
The Toyota MR2 is a sports car that ensures good fuel economy. The Matchbox version of this car has become quite valuable.
Aveling Barford Road Roller
This Matchbox car was first produced in 1953, and today a mint condition version sells for around $30.
BP Dodge Wrecker 1965 – Reverse Color
Factory errors can contribute to the value of a Matchbox car. In this case, the BP Dodge Wrecker was produced with the wrong colors. Trucks like these had a green bed and a yellow body, but Matchbox accidentally produced them with the reverse of that color scheme.
1968 Volkswagen Bug
These cute vehicles have a higher price because of their unique features. You can expect to pay around $68 for one, but an orange and copper version is worth around $1,500.
Major Scale Quarry Truck
Produced in 1958, these rare Matchbox cars sell for around $100. One version sold for a shocking $15,000.
Ford Fairlane Police Car
On average, a Ford Fairlane Police Car will sell for around $30, but the rare grey-wheeled version sold recently for around $1,200.
Opel Diplomat Sea Green Matchbox Car
This pretty vehicle was first produced in 1966 and comes in a lovely sea green color. The value sits around $9,000.
Magirus Deutz Crane Light Brown
The rarest versions of this car sell for a whopping $11,000.
What are the Most Collectible & Valuable Matchbox Cars That You Should Keep an Eye Out For?
Some Matchbox cars are more valuable than others! Matchbox collectors should keep an eye out for these factors that contribute to the value of Matchbox cars.
Factory Errors
Some of the most valuable cars are worth more because of some sort of factory mishap, such as inverted colors, limited runs of a specific color, or unique colors for the undercarriage.
Original Production Years
When a Matchbox car was produced in the first run of any specific model, it tends to be more valuable than those produced in subsequent years.
Condition
As with most collectibles, the better condition the car is in, the more valuable it will be.
Original Box Included
The pricing of a Matchbox car is seriously impacted by its packaging. Those in the original box are worth more than loose vehicles. Even wrecked packaging can contribute to the value of the vehicle.
Rare Matchbox Cars
If a car is extremely rare or hard to come by, it will hold more value than one that is common.
Where to Find Valuable & Rare Matchbox Cars
If you are looking to start collecting Matchbox cars, you may be wondering about the best places to find them. Matchbox cars are still available in many toy stores, but if you are on the lookout for rare and valuable Matchbox cars, you should consider scouring the internet for them. Matchbox cars can be purchased on auction sites, such as eBay.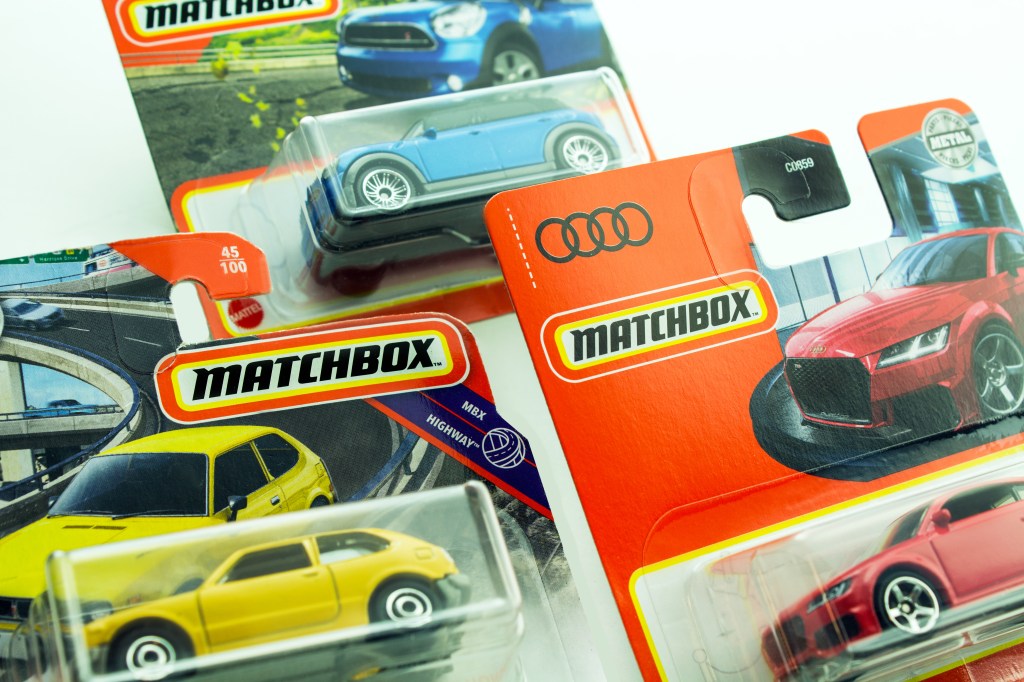 FAQs
Are Matchbox and Hot Wheels owned by the same company?
Matchbox and Hot Wheels have long been competitors of each other, but today both companies are owned by toy giant Mattel.
How do I know if my Matchbox cars are valuable?
Do your research on your specific model of Matchbox car to determine how valuable it is. Check out auction sites, such as eBay, and see what your car is selling for. Be sure to consider other factors, such as condition and whether or not your car has the original packaging. Both of these factors can have a huge impact on value. If you have a car that has a factory error, such as reverse colors, that can also contribute to its value.
How do I date Matchbox cars?
Since 2008, Matchbox has used a special base code method to define a model's date of production. Each code has a letter followed by two digits. The letter indicates the year of production. Here is a chart to help you determine the production year of these Matchbox cars.
What year Matchbox cars are worth money?
With most Matchbox cars, older vehicles tend to be more valuable than those produced in recent years. When a Matchbox car was produced in the first run of any specific model, it tends to be more valuable than those produced in subsequent years. So do your research on your particular model to see what value it holds!
How can I sell Matchbox cars?
You can opt to sell your Matchbox cars to a vintage toy store or pawn shop, but you'll likely get the most money for your cars if you sell them on an auction site such as eBay. It might require a bit more effort, but in the end, that could pay off big time.
Sources
https://www.txantiquemall.com/matchbox-cars-value/
https://antiques.lovetoknow.com/Rare_Matchbox_Cars
About Collectibles Insurance Services
Collectibles Insurance Services has been protecting collections since 1966 and all coverage is provided by a carrier with a group rating of "A" (Excellent) by AM Best, the leading rating agency for the insurance industry.

Comprehensive coverage includes, but is not limited to: accidental breakage, burglary, fire, flood, loss in the mail, theft, natural disasters, and other causes of loss unless specifically excluded from the policy. Deductibles start at $0 for collector policies and we provide coverage for the market value of your collection for losses in excess of $50.

Additionally the protection extends At home and away, and we don't require collection itemization and serial number nor extensive paperwork and red tape.