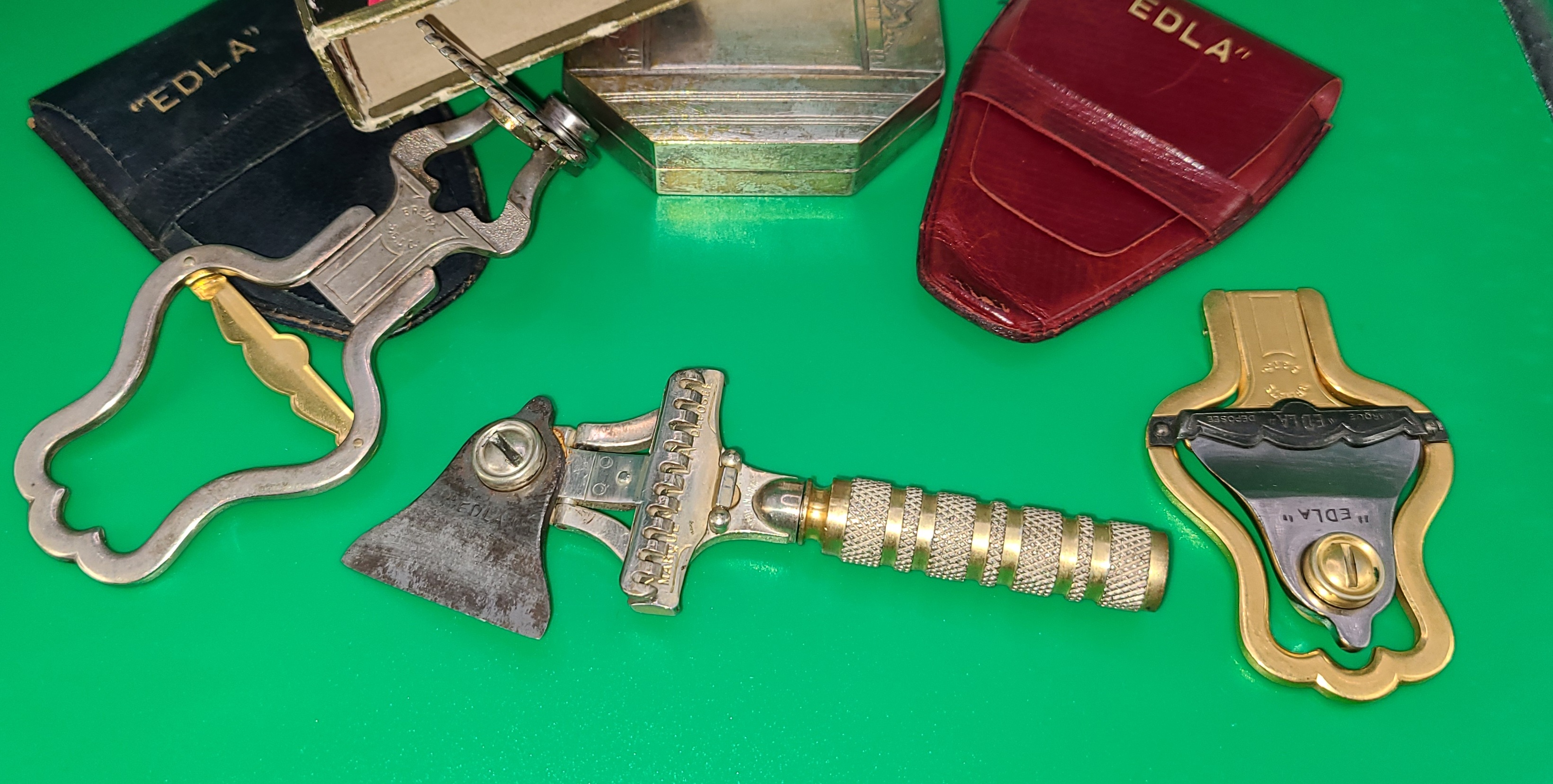 Collector Has Over 500 Vintage Safety Razors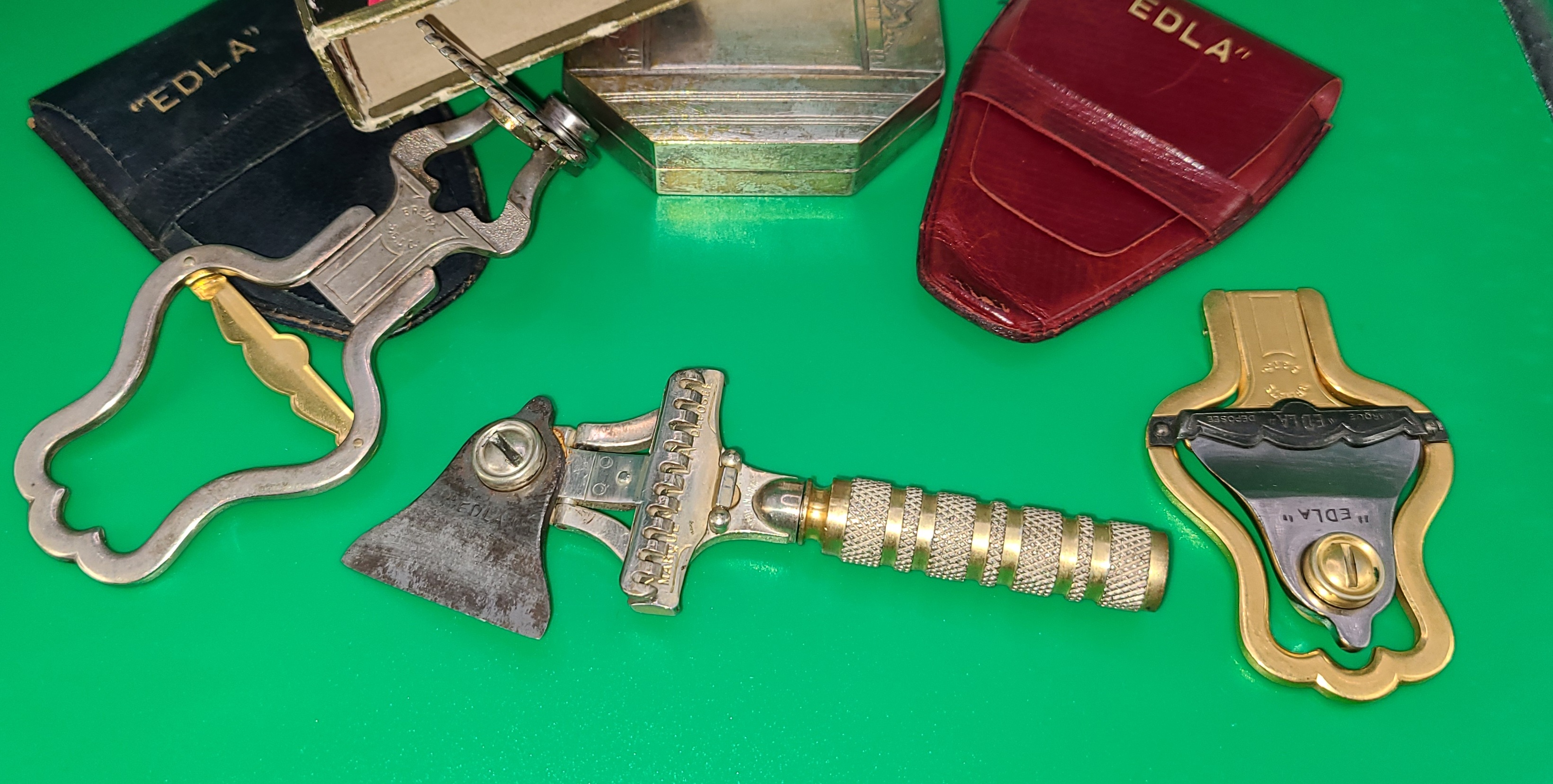 Collector Has Over 500 Vintage Safety Razors
It was in 1975, when Paul Whitecotton was 15 years old, that his interest in vintage safety razors was sparked. His parents purchased an old farm, and the people who lived there had left a bunch of things behind. "I came across an old cigar box full of safety razors. I was fascinated with one in particular, a Segal which I had never seen before. When you twisted the Segal, the top came out. I still have that razor!"
Paul is interested in engineering and design, and he found the engineering of the old razors interesting. In 2003, his father passed away and Paul inherited his Gillette superspeed. "One day, about 4 or 5 years ago, I was shaving with it, and I wondered if they were on eBay. I found out they were worth about $35, so I decided to buy another one. That started my collection that I've got!"
Today, Paul owns over 500 unique safety razors, as well as some sharpening tools and vintage advertisements. His collection includes an 1880 Kampfe razor, which was patented in 1876 according to the handle of the razor. Many of his razors date back to the 1880s, when the Kampfe brothers were a popular manufacturer of razors. He also owns a Gillette Fatboy, of which there are just 36 in existence. He also has a razor from 1904, a Gillette Double Ring Razor. These were only produced for about a year before they switched to a Single Ring. His favorite piece is probably his 1958 Gillette Bottom Dial Razor.
Paul tries to keep the razors in their original boxes when he can, as this adds to their value. He's purchased some razors for just $5, but others he has paid a much steeper price for. His 1958 Gillette Bottom Dial Razor is the most valuable one his owns, with its worth being a couple thousand dollars. He also has a 1960 Gillette Toggle razor worth around $750.
Paul's collection is stored in his home in fourteen different display cases, which his wife, Lisa, refers to as a museum. Lisa's rule is that he must display what he collects – he can't put it in storage. The cases are organized by type as best they can be, with different types and brands of razors grouped together.

About Collectibles Insurance Services
Collectibles Insurance Services has been protecting collections since 1966 and all coverage is provided by a carrier with a group rating of "A" (Excellent) by AM Best, the leading rating agency for the insurance industry.

Comprehensive coverage includes, but is not limited to: accidental breakage, burglary, fire, flood, loss in the mail, theft, natural disasters, and other causes of loss unless specifically excluded from the policy. Deductibles start at $0 for collector policies and we provide coverage for the market value of your collection for losses in excess of $50.

Additionally the protection extends At home and away, and we don't require collection itemization and serial number nor extensive paperwork and red tape.