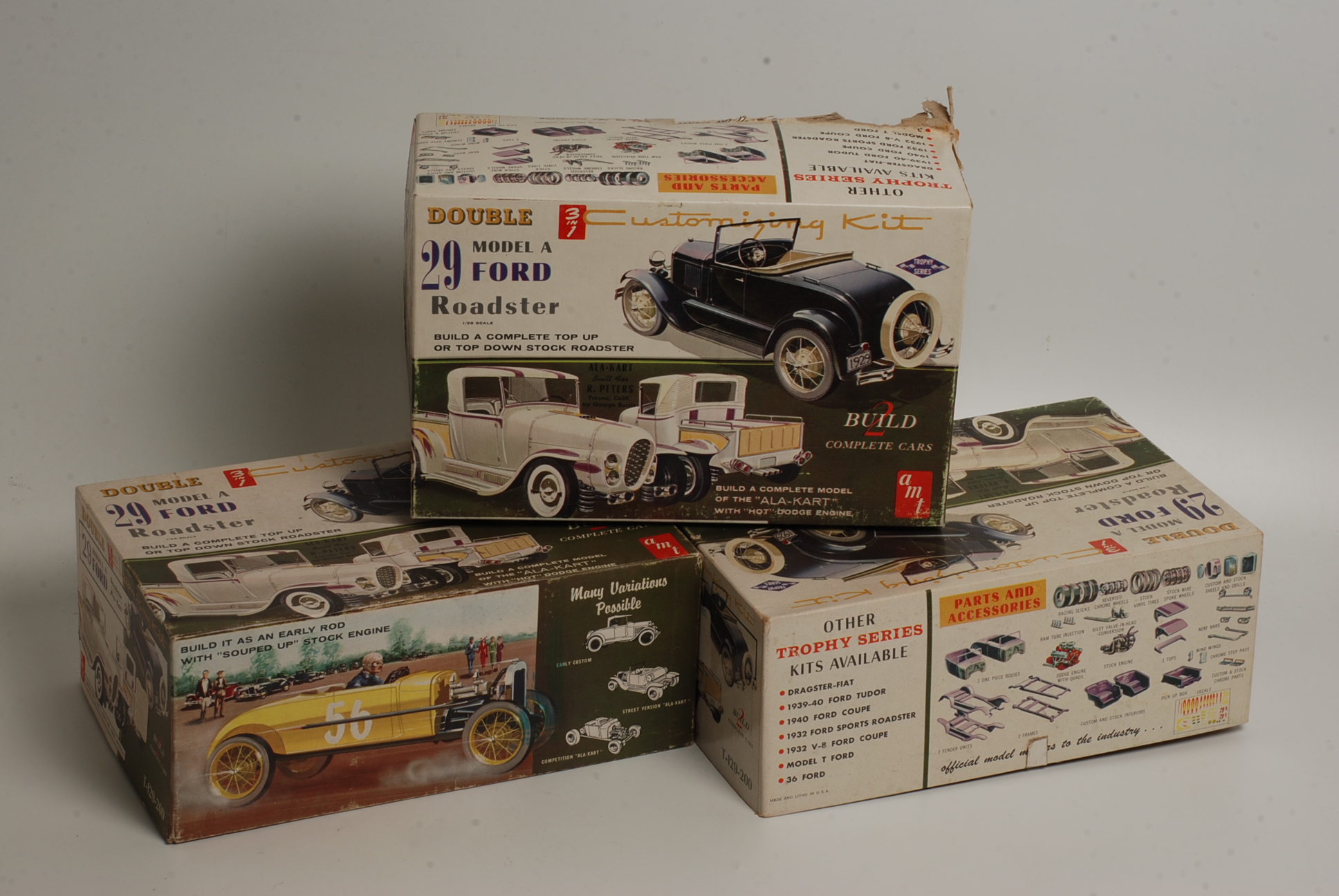 Model Car Collector Has Published Books About His Hobby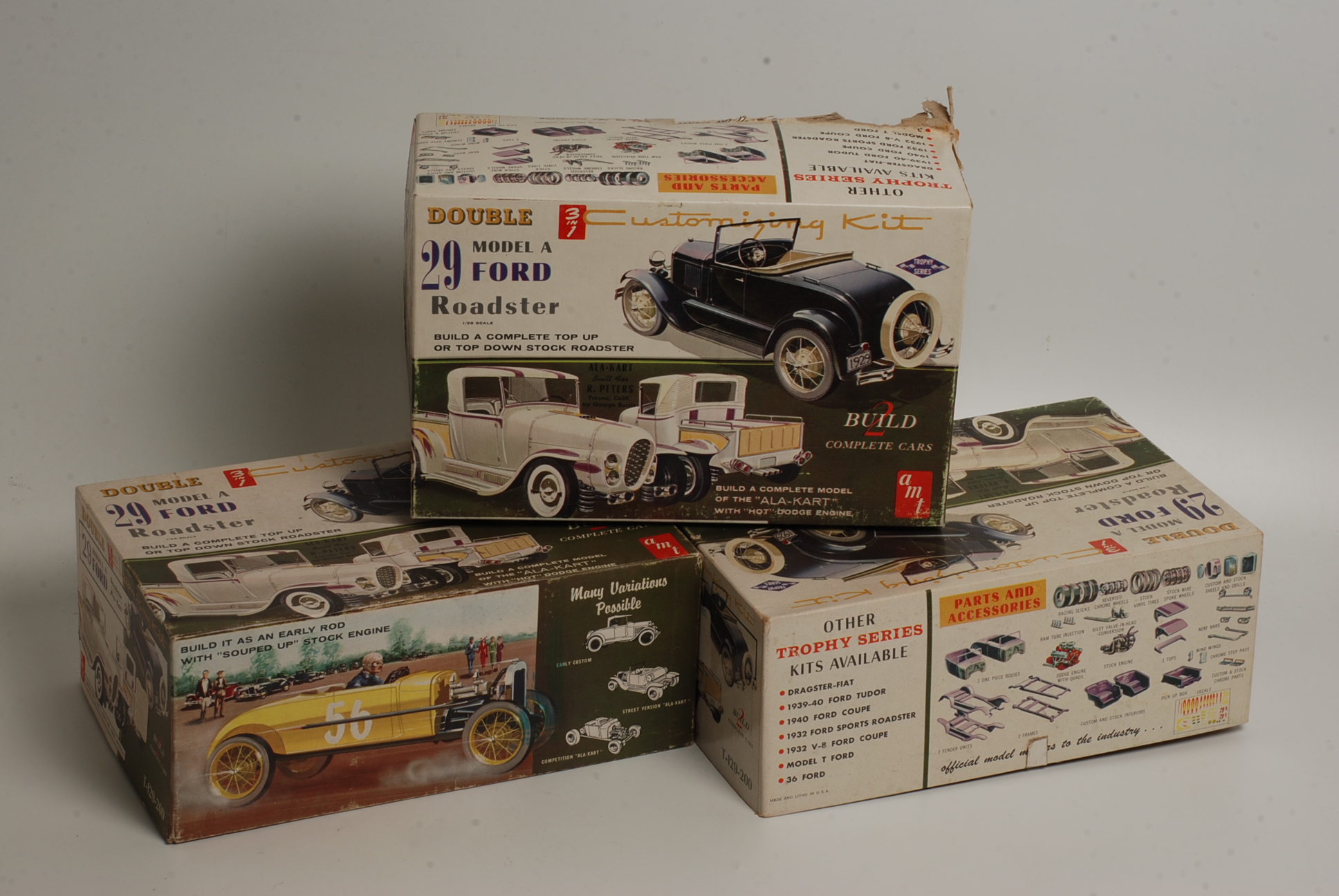 Model Car Collector Has Published Books About His Hobby
Tim Boyd first started building model cars in the early 1960s, and he quickly began to compete in contests at the national level. In his college years, he began to realize that he could find and collect older model car kits that were no longer available brand new for a very reasonable price. It was then that he became an avid kit collector.
In addition to collecting, Tim wrote articles about model cars for magazines such as Street Rodder and Scale Auto Magazine. Some of these articles included kit histories, wherein he would take a genre such as muscle cars, hot rods, or pickup trucks and put together a photographic and informational summary of all the older, no longer available kits. He also has written several books about model car collecting.
His experience writing about model car kits has allowed him to become more knowledgeable and active in the hobby itself. It has also provided a great backdrop for his successful career in the automotive industry, where he worked at a senior level in both marketing and design for many years. "A lot of people in the auto industry have built and/or collected model cars," he explains. "The model car world is a subset of the overall automotive world. A lot of people who have a favorite full-size car have a kit that replicates that car."
The first kit that Tim ever bought was a Revel replica of a 1962 Dodge Lancer GT Hardtop. "I glued it together and it looked horrible, but as a seven-year-old, I was happy with it." The first kit that he purchased as a serious collector was in 1974, when he purchased the first production issue of the AMT Trophy Series George Barris Ala Kart Double Kit, which was introduced in 1962.
The modern era model car kit hobby got started in 1958 with AMT's "3 in 1" customizing kits, and it picked up steam in the early 1960s. At that time, many young boys were building model cars. The majority of kits in Tim's collection are from the 1960s and onward. "Today, model car collecting is an adult hobby, and a lot of people collect kits," he shares. "It's something people enjoy doing as it reminds them of a younger part of their life. You can participate in the automotive hobby without paying for the maintenance, insurance, and storage of a real classic car."
There are several thousand kits in Tim's collection. As far as his collection goes, Tim considers it to be nothing special in comparison to other collectors, as there are people with much larger collections than what he has. Everything he has is kept in a storage facility and is organized by type, such as semi-trucks, trailers, muscle cars, hot rods, racing kits, and European exotics.
Keeping his collection organized has been helpful for Tim as he continues to write articles and books about collecting for magazines such as Fine Scale Modeler and Model Cars Magazine. His two recently published books are a great resource for those interested in collecting, and they provide a lot of background, including the history of kit makers and why certain kits are more valuable than others. Collecting Muscle Car Model Kits was published in 2018 and Collecting Drag Racing Model Kits was published in 2020, both by CarTech Publications.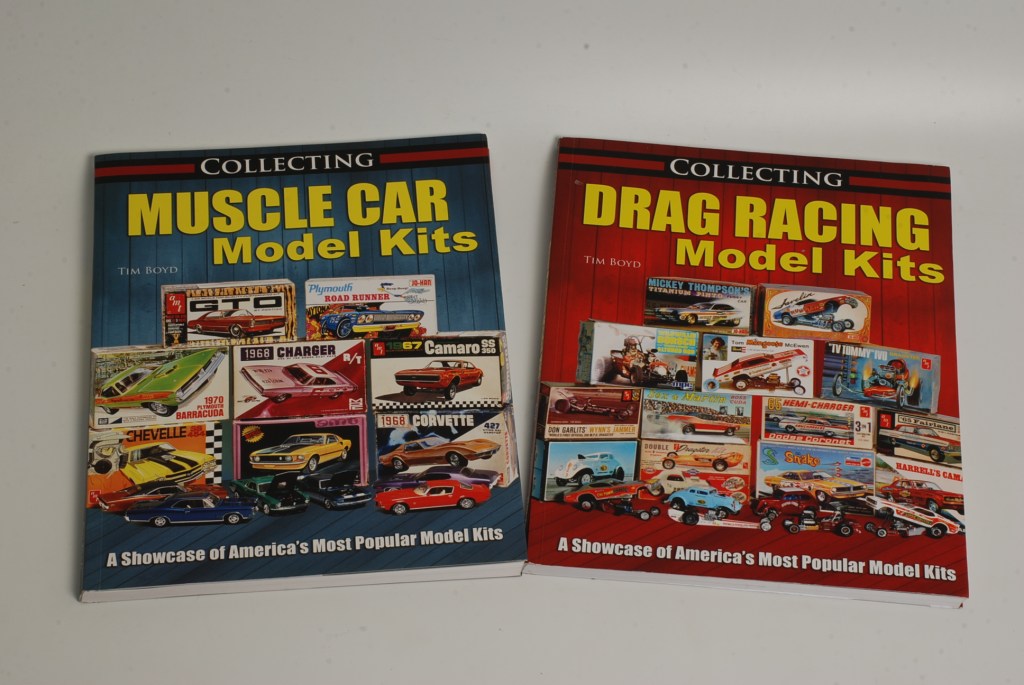 About Collectibles Insurance Services
Collectibles Insurance Services has been protecting collections since 1966 and all coverage is provided by a carrier with a group rating of "A" (Excellent) by AM Best, the leading rating agency for the insurance industry.

Comprehensive coverage includes, but is not limited to: accidental breakage, burglary, fire, flood, loss in the mail, theft, natural disasters, and other causes of loss unless specifically excluded from the policy. Deductibles start at $0 for collector policies and we provide coverage for the market value of your collection for losses in excess of $50.

Additionally the protection extends At home and away, and we don't require collection itemization and serial number nor extensive paperwork and red tape.