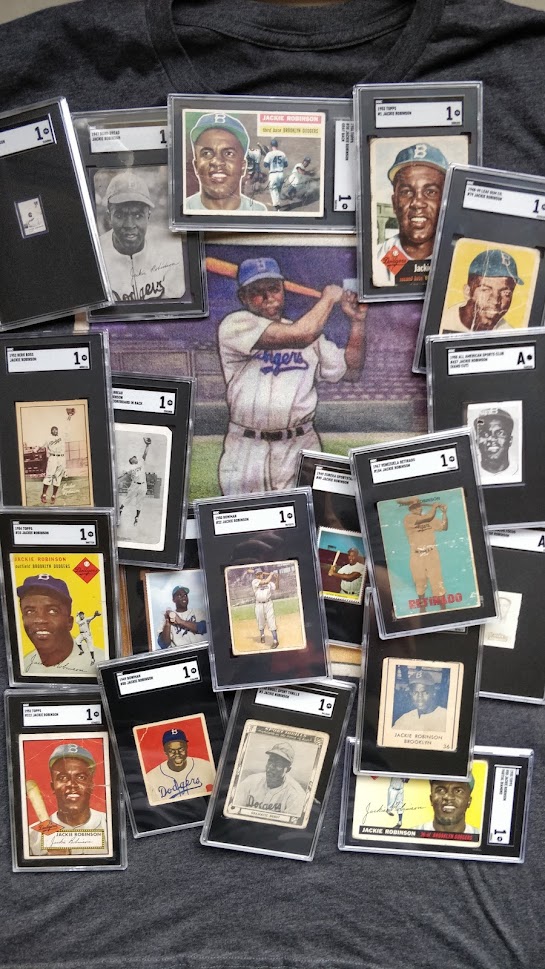 Baseball Card Collector Focuses on Jackie Robinson Cards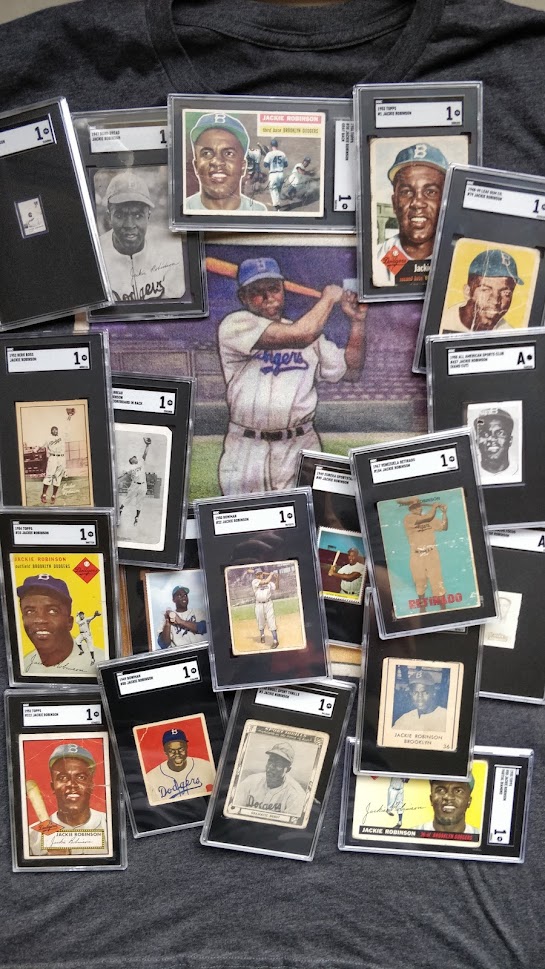 Baseball Card Collector Focuses on Jackie Robinson Cards
Zach first became interested in baseball cards at age seven, when he received a pack of them at a birthday party. His father realized that there was a money-making opportunity in collecting, so they became lifelong collectors after that. It started with all kinds of baseball memorabilia, autographs, cards from all sports, figures, and more – anything sports-related. Zach realized he had become a collector as a young boy, when he started negotiating with adults at baseball card shows.
Today Zach's focus is mainly on baseball cards, especially those featuring legend Jackie Robinson. He has one of almost every vintage Jackie Robinson card available. Many of these cards have less than 50 known copies available, and they are cards that no one has seen before. Zach's collection has all been graded by the same company, and all the cards have been graded 1 (poor). His goal is to acquire as many cards as he can. "I'd rather have many different cards in poor condition than one expensive card in great condition."
Some Jackie cards sell for as little as $100, but some are worth thousands, even in their poor condition. Some pristine examples are worth hundreds of thousands of dollars. Zach often resells cards as a way to invest in his collection. "I also think of cards as a more fun way to hold savings than a bank account," he shares.
Zach's collection of Jackie Robinson cards dates back to his rookie year, 1947. The most valuable card is a 1948-49 Leaf Card of Jackie. But he does collect some cards that aren't of Jackie. "I've got an 1889 Magic Changing Card," he shares. "When you hold it up to the light, the card changes. It has a watermark that shows a dog doing a trick. That's my oldest non-Jackie card."
While the first card of Zach's collection came in 1986, his first Jackie card, a 1950 Bowman, wasn't acquired until COVID. "That is special to me since it was my first Jackie card." His favorite card in his collection is a 1949 Bowman Jackie Robinson with a bold red background. "I have a t-shirt that matches the card."
Zach's collection contains more than 20 different Jackie cards, and about 40 items total. Over the years he has narrowed everything down, so the collection contains a curated selection of his favorite things. He stores his collection at home, which is one of the reasons why he has insurance. "Insurance gives me peace of mind to have the cards close by and not locked up somewhere. If I needed to keep these in a vault or a bank, I wouldn't collect. [I enjoy] holding the cards and looking at them and talking about them with other people."
Zach also believes that the subject of his collection – Jackie Robinson – is an interesting choice. "If a collector could pick the most significant thing to learn about and collect, I think Jackie Robinson is that subject. He's the most influential athlete of all time. That's what makes it special to me."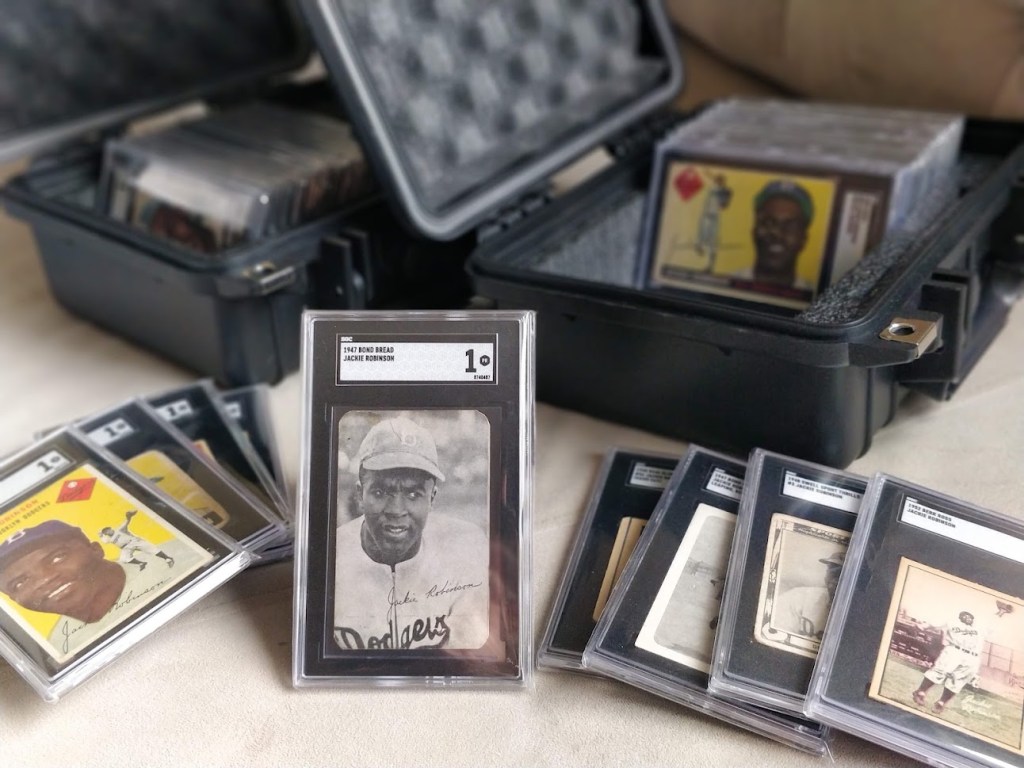 About Collectibles Insurance Services
Collectibles Insurance Services has been protecting collections since 1966 and all coverage is provided by a carrier with a group rating of "A" (Excellent) by AM Best, the leading rating agency for the insurance industry.

Comprehensive coverage includes, but is not limited to: accidental breakage, burglary, fire, flood, loss in the mail, theft, natural disasters, and other causes of loss unless specifically excluded from the policy. Deductibles start at $0 for collector policies and we provide coverage for the market value of your collection for losses in excess of $50.

Additionally the protection extends At home and away, and we don't require collection itemization and serial number nor extensive paperwork and red tape.