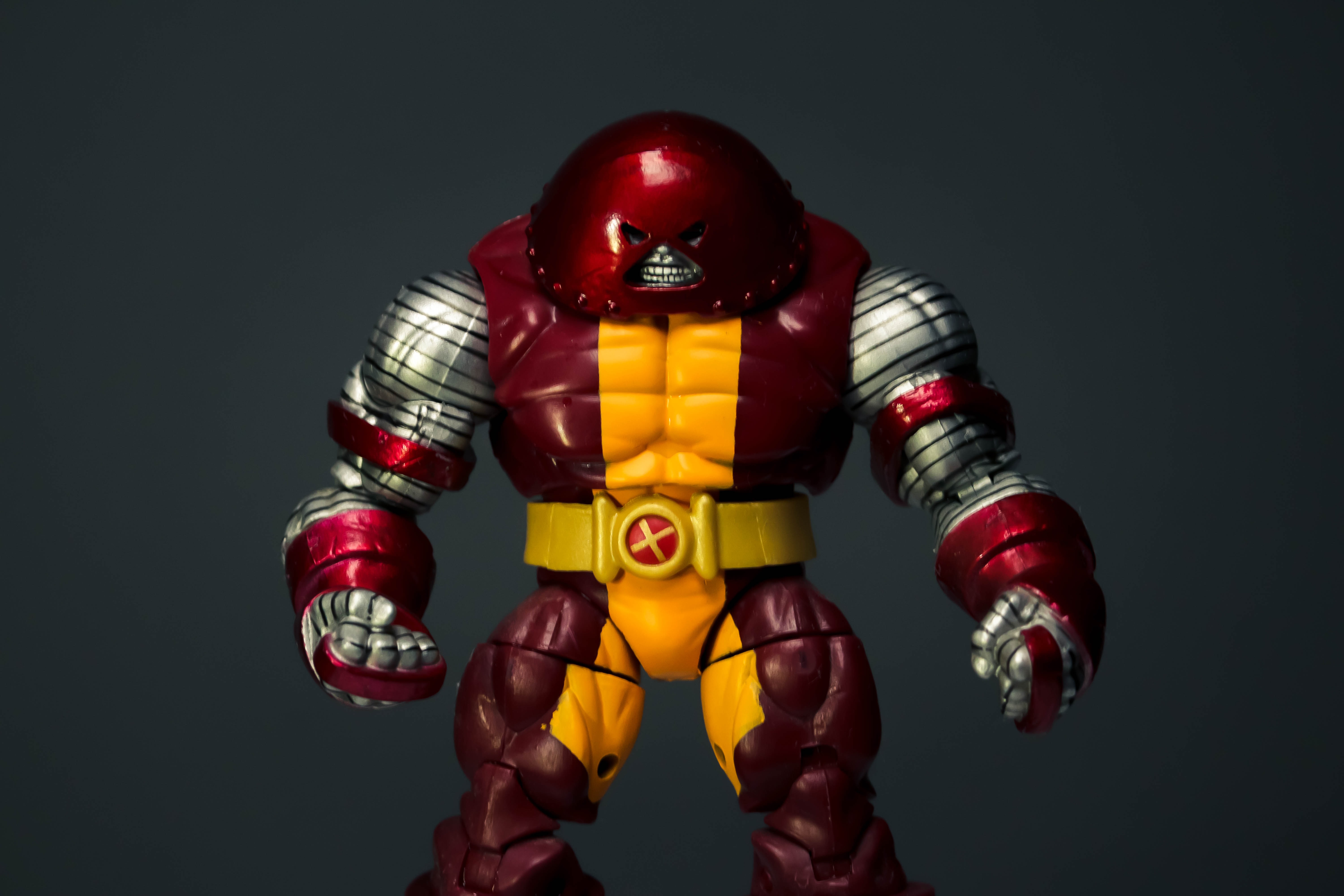 Best Places to Sell Action Figures and Toy Collectibles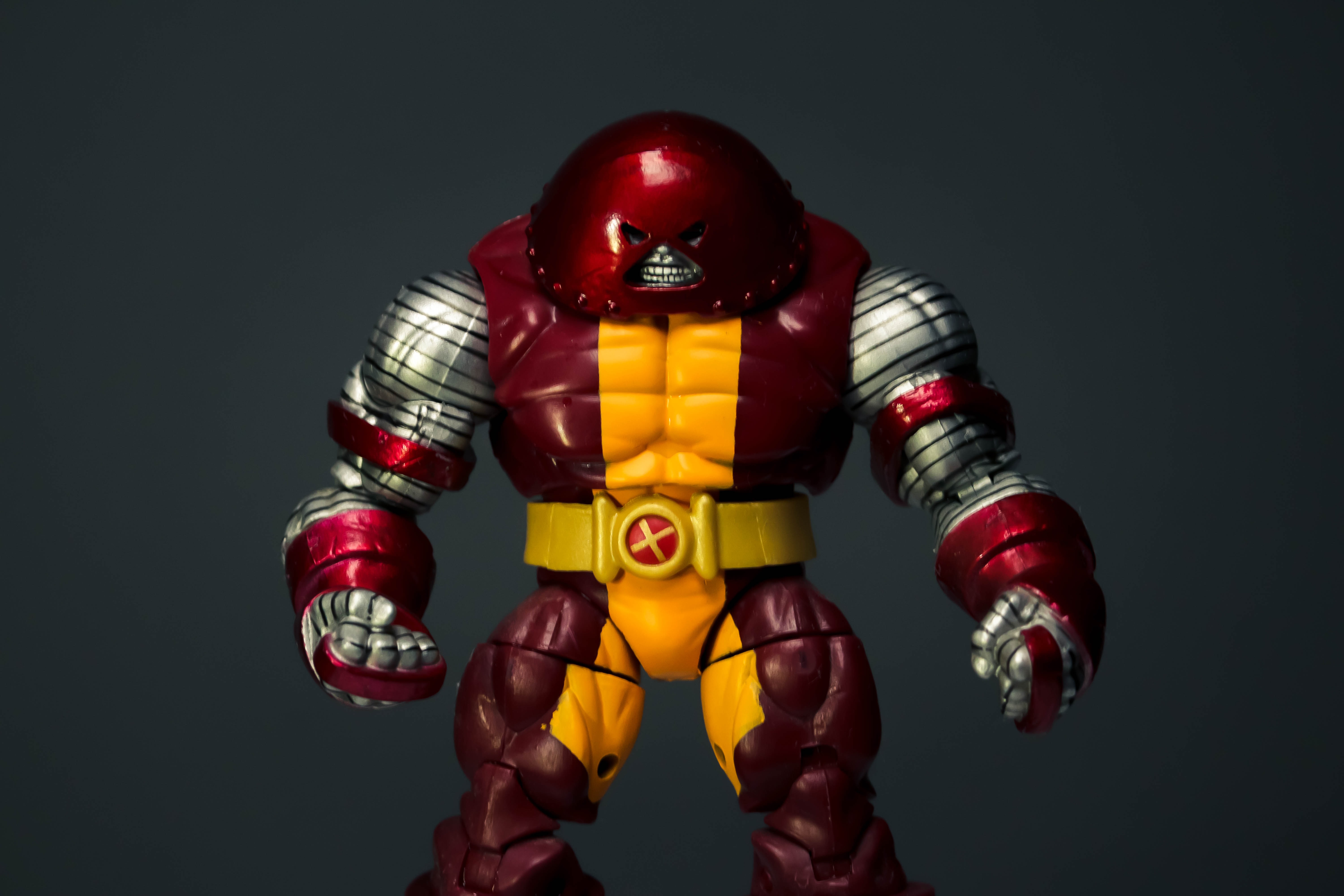 Best Places to Sell Action Figures and Toy Collectibles
Do you have a toy collection? Are you an avid collector of action figures? Collecting vintage toys and action figures is a popular pastime. Perhaps it's the nostalgia that makes this hobby so appealing. Collectors can purchase toys that they owned in childhood – or they can acquire the toys that they wanted to own, but never actually had.
Collecting and selling vintage toys can be a great investment opportunity. They can be an excellent store of value, and selling them online can help you rake in big bucks – if you know what you are doing. It's important to know which toys are selling well, to keep your toys in excellent condition (and in their packaging, if possible), and finally – it's important to choose the right selling platform for your items.
Read on to learn more about how you can make extra money from selling your toy and action figures collection – as well as the pros and cons of selling collectibles on various online platforms.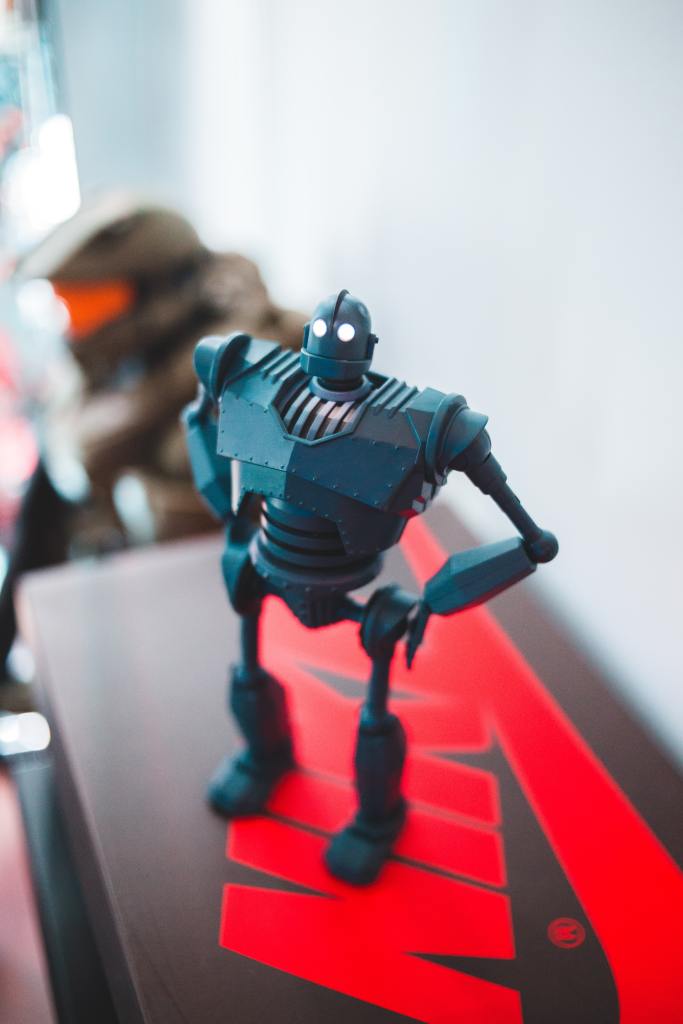 Can You Really Make Money With an Action Figure or Toy Collection?
Action figures and vintage toys can be quite valuable, and collecting or selling them can be a solid investment option! However, it's important to track which vintage toys and action figures are selling well online. Not all toys are created equal!
Toys or action figures that are rare and in demand will be more valuable than those which are more common or less desirable. Conduct some quick online research: search for your toys and see what they are selling for on sites such as Amazon and eBay. This will help you determine whether a toy is worth top dollar! Some popular toys include Star Wars toys, Marvel Legends, and Funko Pops.
Who Buys Collectible Action Figures and Toys?
Some buyers of collectible action figures include vintage toy stores and collectors. While vintage toy stores look to scoop them for resale, collectors are often in it for the nostalgia. Whenever a generation gets to the age that they have more disposable income, toys from their childhood tend to go up in value. Right now, collectible action figures and toys from the 90s are having a moment.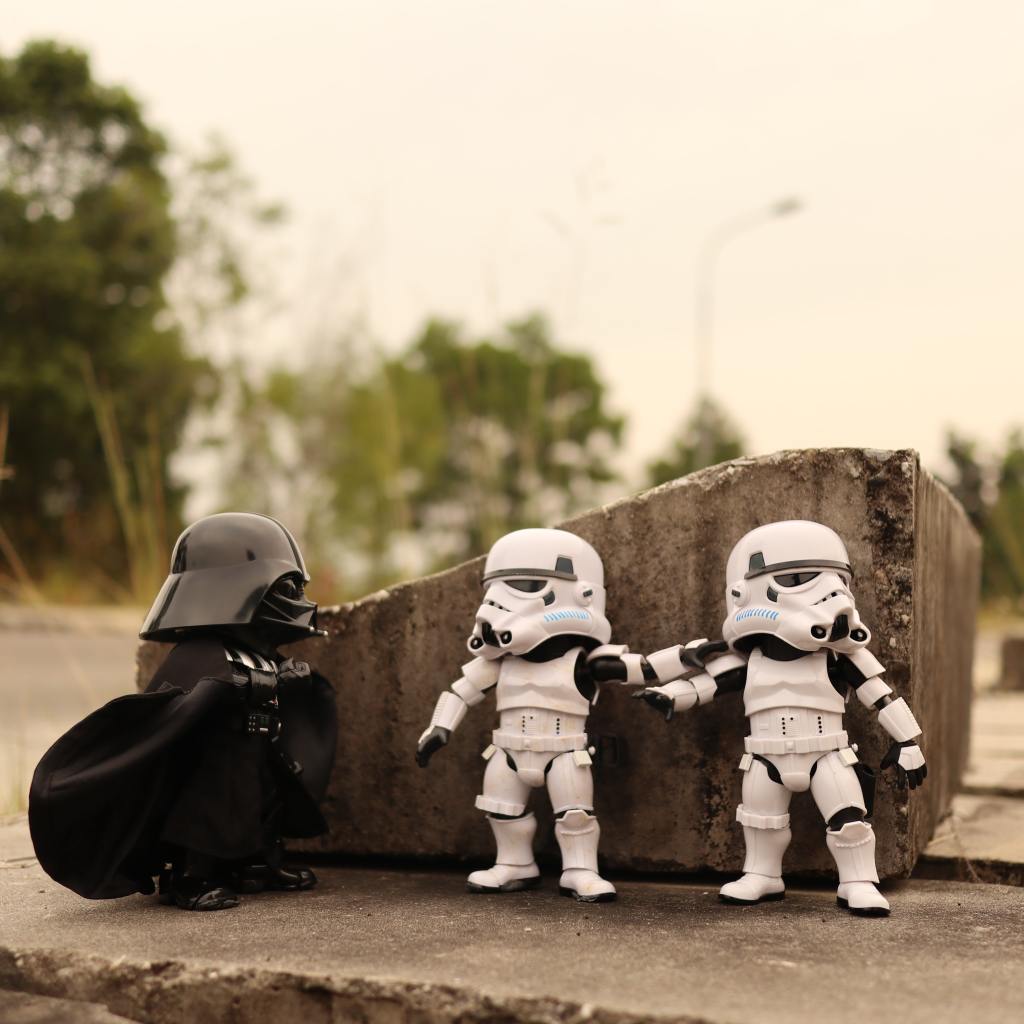 Best Places to Sell Vintage Toys and Action Figures
Amazon
If you have the right items to sell, Amazon Marketplace can be a great platform to sell on. It's easy to list items, and often the toys and action figures can sell for higher prices on Amazon compared to other places.
Keep in mind, however, that you can only list sealed figures on Amazon. So loose figures will need to be put up for sale elsewhere. Your packaging also needs to be in excellent shape, as Amazon buyers expect items bought on the platform to come in like new condition. So keep your items packaged and keep that packaging in excellent shape. Also, be sure to package the items for shipping in such a way as to avoid any damage to the toys or packaging in transit.
Another thing to keep in mind with Amazon is that they only allow top sellers to sell on their marketplace during the holiday season. So if you don't meet their sales requirements, you'll get booted off of the platform in November and December.
Another important thing to keep in mind is that Amazon charges the hi
ghest seller fees for toys, which adds up to about 15% plus other fees. Because you can generally sell for a higher price, you may be able to cover the higher fees, but it's something to think about.
eBay
eBay is perhaps the most common online marketplace to sell vintage toys and action figures, and you can sell both loose figures and those still in their original packaging.
You can put your toys up for auction or you can sell them with a "buy it now" price – whichever you prefer. Auctions tend to go faster than the "buy it now" items, but the "buy it now" price can help ensure that you get a fair price for your item, if you're willing to wait a little longer.
Be sure to take excellent, high-quality photos for each listing to help the item sell faster. Also, be sure to be accurate in your description and honest about the condition your item is in. If the item has been authenticated, it's important to note that in your listing.
Brian's Toys
This website looks mostly for collectible toys that are still in their original packaging. This is a great place to sell vintage toys, action figures, and even Funko Pops. You can send your list of toys to the company and they will send you a quote for your items.
There's even an app you can use to quickly scan the barcodes on your toys and send them in for a quote.
Fiddlepiddle
Fiddlepiddle is an online marketplace dedicated to selling toys. You just need to set yourself up as a vendor and create your own online shop to sell your vintage toys and action figures. One benefit of using this platform is that there are no listing fees. Fiddlepiddle simply takes 5% of the final sale price for each sale made on the platform.
Selling Apps
Apps are a popular place to sell these days, and Mercari and WhatNot are among the top apps to use. Mercari is easy to use and you can get a decent price for your toys, but sales do tend to be slower in comparison with eBay and Amazon. You can list loose figures or items in their packaging.
WhatNot is a very popular place to sell toys, but the app has an approval process in place for sellers. You'll need to provide them with your social media accounts, references, and feedback from other sellers such as eBay and Amazon. Getting their approval can be difficult – not everyone is approved.
Once you do get approved, it's important to sell frequently so you can build your own customer base. When you've done this, you'll find that items can sell for high prices on this platform in comparison with others. You can sell more than one item in a live sale, so while it might take some extra work, being able to sell on this platform is certainly worthwhile.
Social Media
You can sell your toys on social media sites such as Facebook and Instagram. This can be a bit difficult to pull off. If you have a huge following, you are more likely to have success on these platforms, but building that following requires a lot of effort. Also, more popular toys may sell well on these platforms, but less popular or niche toys may not fare so well. They are not the best place to sell if you are looking to make money quickly.
Toy and Collectible Stores
Brick and mortar stores are always an option when it comes to selling your collectible items. It may be one of the fastest ways to unload some of your collectibles, but you won't get as much money for your toys as you would with other selling options. This is because stores are looking to resell your toy collection, so they will need to make a lower offer in order to maintain a certain profit margin.
Selling to stores is best when you are looking to get rid of a large quantity of items, but not so great if you are looking to make good money from selling your vintage toys.
How do I check the authenticity of an action figure before selling it?
If you are looking to sell toys or action figures, it's important to check its authenticity. You don't want to be selling a fake or a reproduction! You can have a professional appraiser take a look at what you are trying to sell. Besides verifying the authenticity, they can also help you determine the value and grade of your item. As an added bonus, having a toy appraised means you might be able to sell it for more, and you'll be aware of its value in case someone tries to offer you less than what it is worth.
There are many companies out there that offer grading services for collectible toys. With The Action Figure Authority, it costs $32 to have a standard sized figure graded within 60 to 80 days. You can also pay $55 to have it graded in a week. You may also be able to find graders and appraisers at local conventions, which may be less pricey.
How do I determine the price to sell my action figure?
For starters, do some research before you sell toys or action figures to determine what they are currently selling for online. This will help you create a baseline of what your item is worth. If the toy in question looks like it could be worth over $200, consider having it graded and appraised, which will help ensure that you are able to sell the toy for its full value. Having a third party examine your toys will verify to the buyer what condition it is in.
What are some tips for maximizing the selling price of action figures?
If you are looking to sell toys online or in person, you'll certainly want to sell them for the highest possible price to maximize your return on investment. Here are some crucial tips that will help you get the most money for your collectibles.
Know the value
As mentioned before, be sure to do proper research and find out what your toy is selling for online. Consider having pricier items appraised to verify their condition to the buyer. Arm yourself with knowledge and don't let anyone lowball you on the price. You want to get the full value of your collectible toy!
Clean your toy collections
If you are selling loose figures, you'll want to make sure that they are clean before you sell them. In general, action figures can be cleaned using warm soapy water. Get them in tip-top condition so that they look their best when you start to market them online – or wherever you choose to sell them.
Add insurance before transit
When selling collectible toys, it's important that you have proper insurance. This will protect both you and the buyer in the event that the package is lost or damaged in transit.
Keep the original packaging
Toys and action figures are typically worth more when they are kept in their packaging, so be sure to save that and keep it in great condition. If the packaging is sealed, you won't be able to open the toys at all, but some toys – such as Funko Pops, come with unsealed packaging that allows you to sneak a peak of the collectible before putting it back in the box.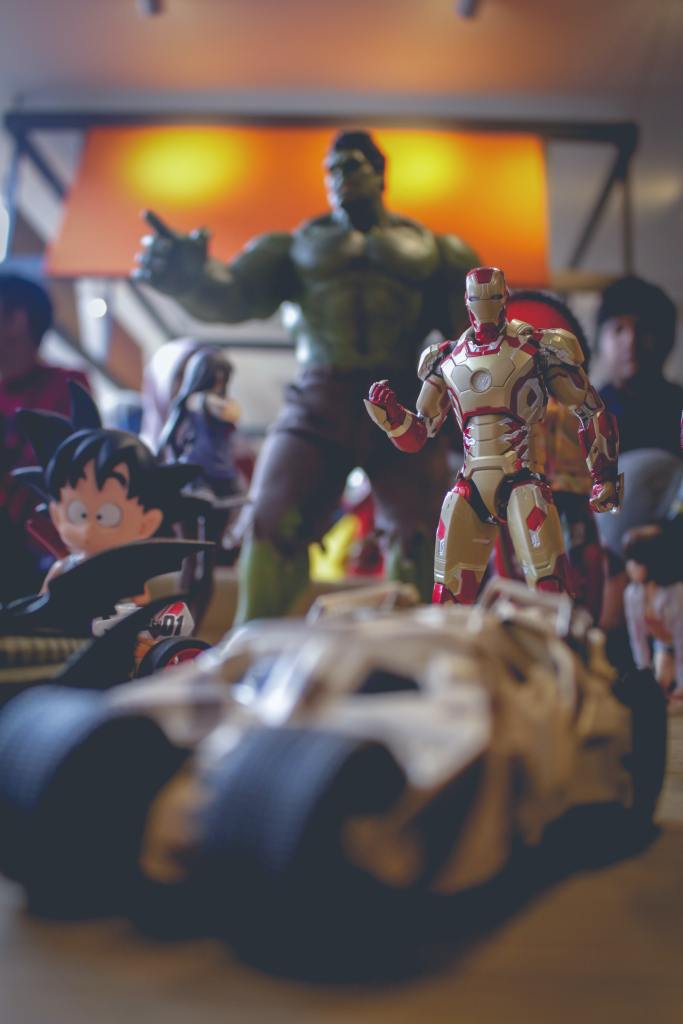 FAQs
Where can I buy toys and action figures to resell?
Keep an eye out for online auctions – sometimes, you can stumble upon an underpriced gem on a site such as eBay. You can also scour thrift stores, consignment stores, or even estate sales for vintage toys and action figures.
What is the best way to package and ship action figures?
Start with a box that fits the figure while allowing a bit of "breathing room" around it. You'll want to fill the empty space around the toy with special packaging materials. This can include bubble wrap and newspaper. A good practice is to wrap some bubble wrap around the toy itself and fill the empty space in the box with packing paper or peanuts. As many action figures and toys come in packaging that has a bubble, you'll want to make sure that you don't wrap them so tightly as to crush the packaging. Finally, use packing tape to seal the box and mark the box with a fragile sticker, if appropriate.
Once you've packaged your vintage toys or action figures appropriately, you'll want to pick a shipping service. Options include FedEx, UPS, and USPS.
How do I handle returns or complaints from buyers of action figures?
It's important to do what you can to avoid having any returns or complaints when selling vintage toys or action figures online. It starts with your listing and your photos. Be sure to take clear pictures that show all angles of the action figures and toys. Make sure that your listing is accurate and that what you are selling is authentic. If there are any flaws, be sure to photograph them clearly and point them out in the listing so that the buyer knows exactly what they are getting.
Another important way to avoid complaints is to package items carefully for shipping, as explained above. It's the seller's job to package items well so that nothing gets damaged in transit.
Still, you may find that you have some complaints or returns. Be sure to make your return policy clear on your listings. If you do not accept returns, you may want to make an exception if the item is damaged in transit or there is something wrong with the item you sold. Be sure to address customer complaints in a timely and fair way. Your customers can leave you with reviews, and you don't want to have bad reviews due to poor customer service.
Sources
https://stason.org/TULARC/child-parent/toys/9-How-should-I-package-and-ship-toys-I-m-selling-or-trading.html
https://www.subzerocomics.com/post/the-best-places-to-sell-your-action-figure-collection
About Collectibles Insurance Services
Collectibles Insurance Services has been protecting collections since 1966 and all coverage is provided by a carrier with a group rating of "A" (Excellent) by AM Best, the leading rating agency for the insurance industry.

Comprehensive coverage includes, but is not limited to: accidental breakage, burglary, fire, flood, loss in the mail, theft, natural disasters, and other causes of loss unless specifically excluded from the policy. Deductibles start at $0 for collector policies and we provide coverage for the market value of your collection for losses in excess of $50.

Additionally the protection extends At home and away, and we don't require collection itemization and serial number nor extensive paperwork and red tape.