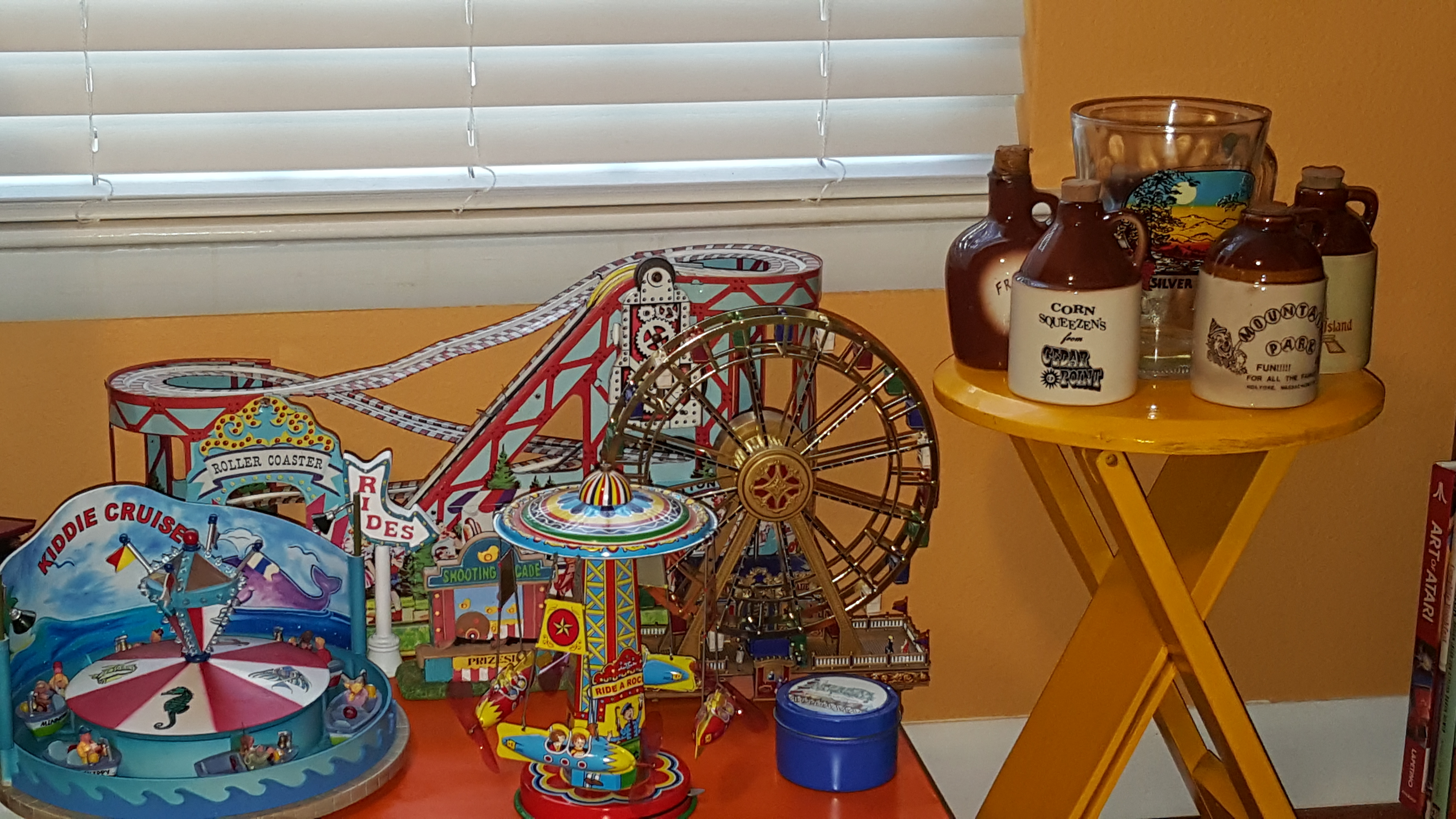 A Unique Collection of Amusement Park Memorabilia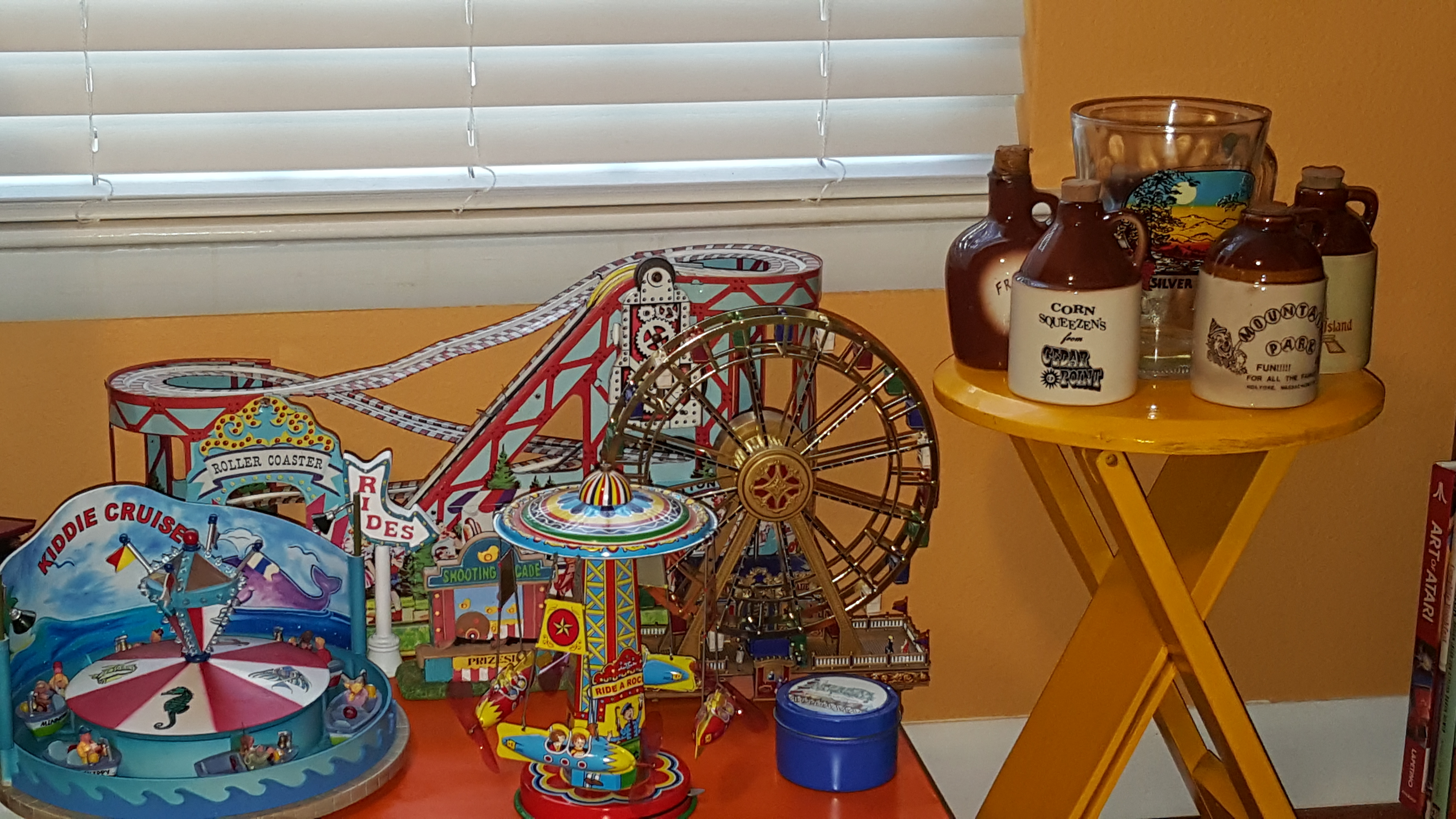 A Unique Collection of Amusement Park Memorabilia
Jeremy Kennedy has been fond of amusement park rides since childhood. It all began with carnivals – he was fascinated by all of the lights, the sights, and the smells. His father took him to a carnival in a parking lot of a nearby town. "Driving to this small town and seeing a carnival changed everything for me!" shares Jeremy. When he was old enough to drive, he got a Six Flags season pass. There, he learned about the intricate workings of amusement park rides. He was even part of a team that was invited to evaluate Six Flags as a park.
Soon, he became interested in vintage amusement park rides. His interest began with visits to antique stores, where he would find kitschy souvenirs such as ash trays and plates. "There are a lot of artefacts out there, and I feel like I'm rescuing them," Jeremy says. Besides these souvenirs, the growing collection also consists of amusement ride replicas that Jeremy built himself, including a couple of large Ferris Wheels. "I always tell visitors, 'prepare to be amazed'. The collection is even more spectacular at night, because of the lights. Some of them have audio, and they play carousel music."
For Jeremy, collecting is all about preserving the past and the thrill of the hunt. He enjoys growing his collection through visiting antique stores, which he finds addicting. "As a kid, you put up pennants of your favorite sports team. Amusement parks were always close to my heart. I could never own an amusement park, but I can build a miniature one." He tends to focus on 1950s for his collection, mainly because, "all that stuff from the 1920s has already been written about." The 1950s brought popular parks such as Disneyland and Silver Springs.
This collection is unique for its size and variety. Jeremy prides himself on being able to obtain and preserve objects that many people have never seen before – and often, objects that can only be found in his collection. For example, Jeremy found a small handbell from an obscure amusement park that closed in 1982 from an estate sale. "I realized I might have things that people haven't heard of just because I took a risk on buying something," he explains. "I might be the only person who has one, and I restored it back to life. I think that sets me apart from others."
His favorite piece is one that most people might not understand the significance of. It's a ceramic plate that hangs in his bathroom, and it's from a very small amusement park called Gold City, which closed back in the 80s. He drove past the park as a kid, but never went there. "Finding a souvenir of this place was like finding a leprechaun," shares Jeremy. "My spouse found the plate at an antique store for $1." The park's claim to fame was an old show called HeHaw – a comedy country music show. A man named Archie Campbell was a writer on that show, and on Friday nights he would host a singing contest in Gold City. "Most people, if I showed them that plate, wouldn't understand, but for me it brings back a lot of memories."

The oldest piece in the collection is the shell of a fire engine from a carnival ride. Jeremy shares a story about how he came across this piece: a man was selling watermelons on the side of the road, and in the garden that was next to him, Jeremy spotted the fire engine. There was a plant growing inside, and it had two steering wheels. He picked it up for $25, and now it's the oldest thing in his collection. "I think it's from the 1940s," says Jeremy.
The most expensive item in Jeremy's collection is a gondola from an old amusement park called Frontier Land. He paid $1,000 for the piece, and then renovated it. Today the piece is worth much more than $1,000, but Jeremy likes it far too much to sell it. This gondola, along with the plate from Gold City, are among his most prized possessions. Another favorite from the collection is a Disneyland pennant that he picked up for about $30, but it's worth over $100.
This collection, which is around 650 pieces in size, is displayed in a bedroom of Jeremy's home. Jeremy and his spouse don't have children, so they have discussed the possibility of donating the collection to a museum. But for now, Jeremy plans to enjoy his collection – and share it with visitors that come to his home. As one of his neighbors told him, "This is the kind of place you look in and you can't help but smile!"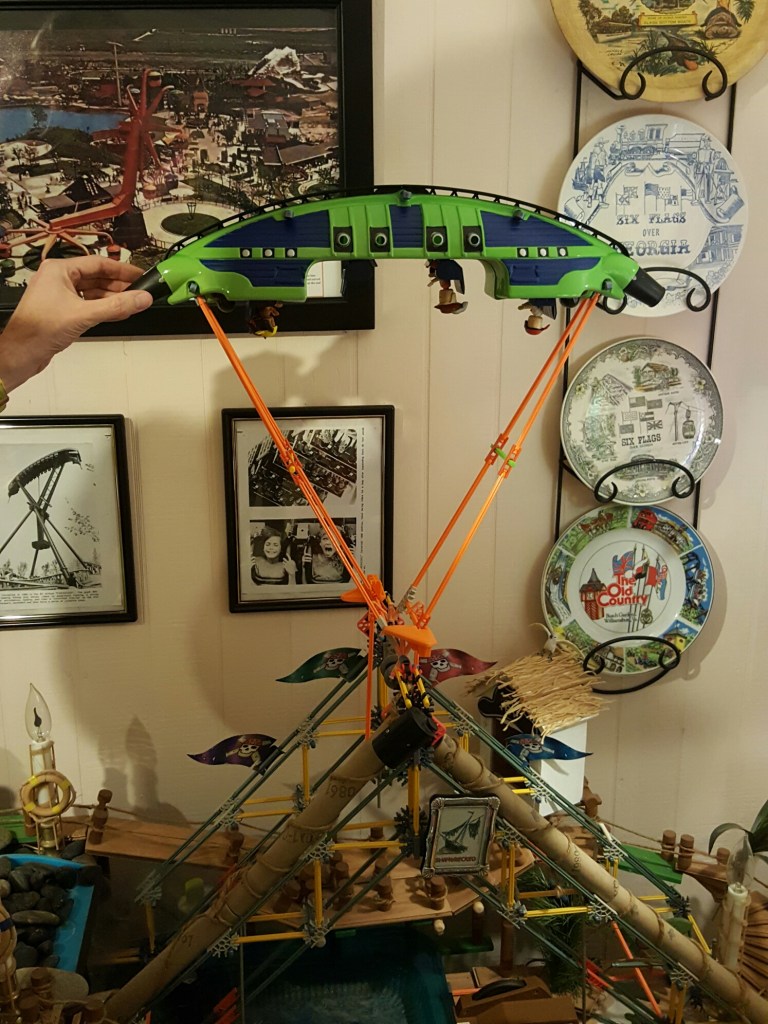 About Collectibles Insurance Services
Collectibles Insurance Services has been protecting collections since 1966 and all coverage is provided by a carrier with a group rating of "A" (Excellent) by AM Best, the leading rating agency for the insurance industry.

Comprehensive coverage includes, but is not limited to: accidental breakage, burglary, fire, flood, loss in the mail, theft, natural disasters, and other causes of loss unless specifically excluded from the policy. Deductibles start at $0 for collector policies and we provide coverage for the market value of your collection for losses in excess of $50.

Additionally the protection extends At home and away, and we don't require collection itemization and serial number nor extensive paperwork and red tape.