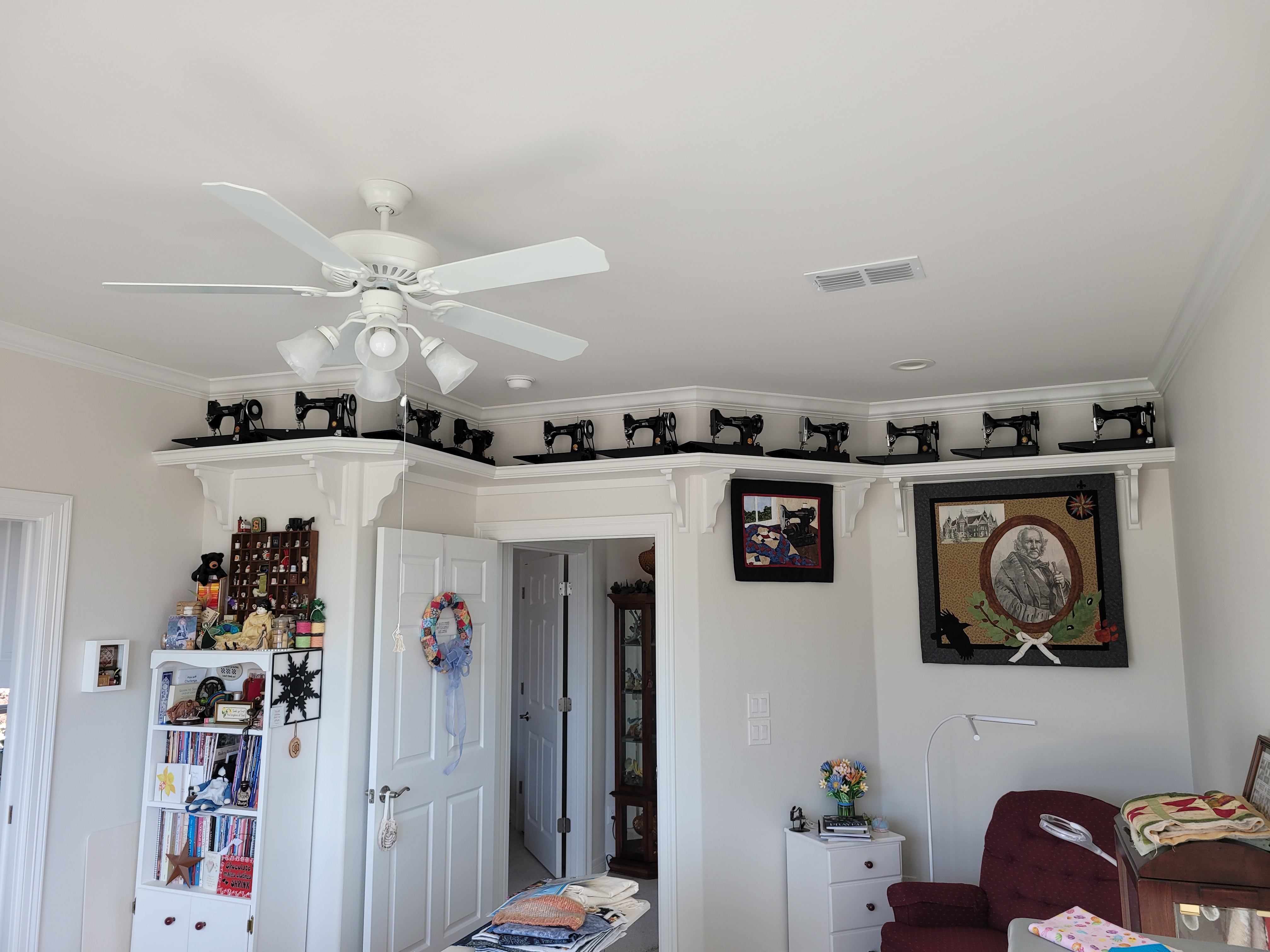 Collector Owns 17 Unique Sewing Machines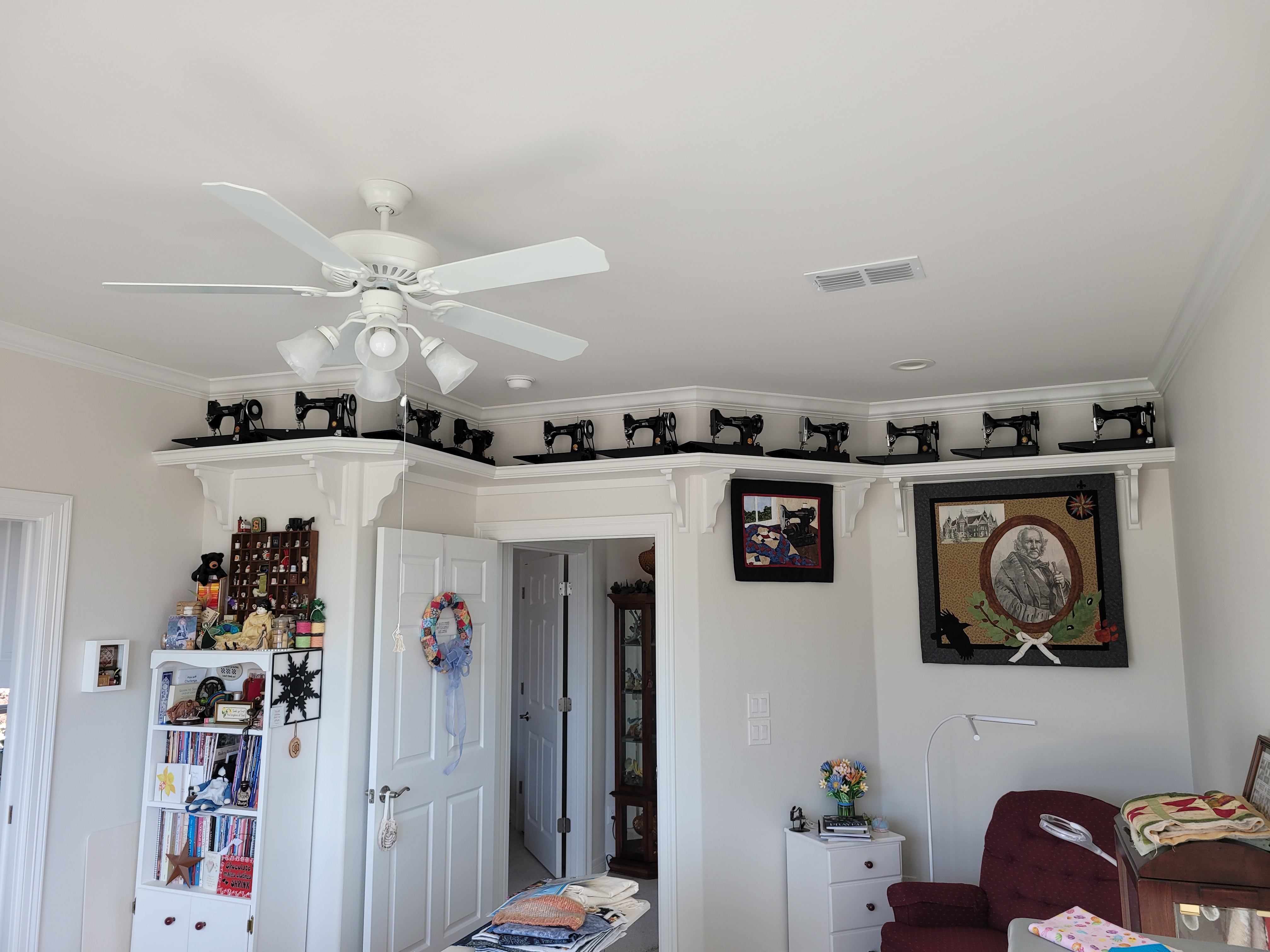 Collector Owns 17 Unique Sewing Machines
Nova Montgomery never set out to be a collector: she simply fell in love with the quality of the Singer Featherweight Model 221 sewing machine. "There never has been another sewing machine with as perfect a stitch!" she shares. She started out using this sewing machine as a quilter, but after fixing the machine a few times, and reading everything she could find about the machine, she came to be familiar with its workings. When friends would have something go wrong with their machines, they would reach out to her to fix them. Pretty soon, this avid quilter spent most of her time fixing sewing machines for others. She took a leap and had a company develop a website for her growing business, and things really started to take off.
The collecting part came later – when an avid sewing machine collector from Casper, Wyoming reached out to her. He wanted to know about Nova's collection, and she confessed she only had the machine she sewed on. He was surprised and let Nova know that she should start collecting sewing machines. With his encouragement, Nova began collecting, mostly with machines that she purchased through his connections with others. The first machine that Nova purchased for her collection is a 1934 Chicago World's Fair badged machine, which is her favorite piece in the collection by far. "It's very special to me. It was a special event in our country, and it's a very special, unique machine."
Nova also added to her collection by purchasing some machines from pickers who were selling them online. They refused to send her photos of the machines, but the price was very low, so Nova agreed to purchase them, thinking she could probably use the parts. She purchased two machines, and when they arrived, they turned out to be collector's machines in perfect condition. The pickers didn't know the value of what they had!
Overall, Nova owns 16 or 17 machines, and she has 11 of them on display in her sewing room. There is a high shelf in the room that was built for the purpose of displaying them, and they are all in chronological order. All of the machines in her collection are historically unique in some way. Some other notable items in her collection are a 1951 Singer with a badge to celebrate the company's 100th anniversary. The badge reads, "A century of sewing." She also owns a Blackside machine. These machines were produced in 1939 using an anodized process for the chrome pieces, since nickel and chrome were in short supply as the country was getting ready for WWII. She also has a 1939 Singer that has a crinkle finish.
Today, Nova is an avid collector and offers sewing machine repair services. She has also served on the faculty of the International Quilt Festival in Houston, Texas for over a decade. Her true passion is teaching people how to care for their sewing machines. At lectures, she often asks students if they drove there in a 70-year-old car or used a 70-year-old kitchen appliance to prepare breakfast that morning. "There aren't many things in our households that function for so long, but these sewing machines do! I believe they will be sewing for generations if they are well cared for."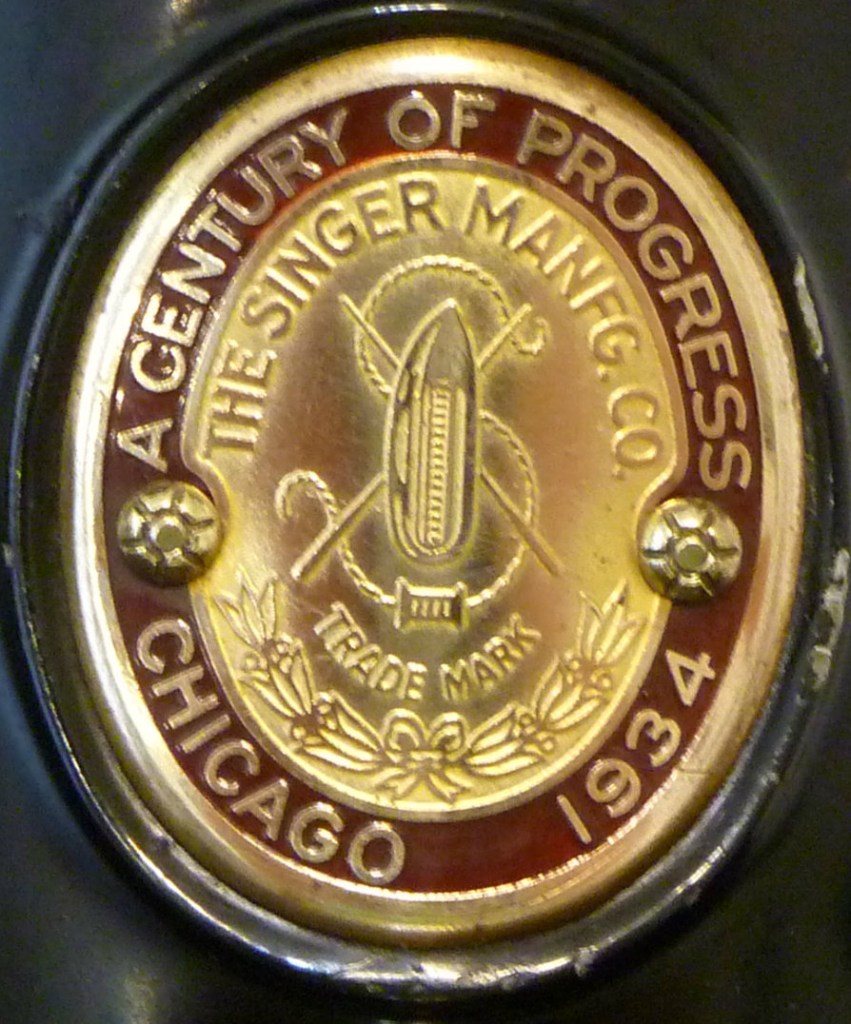 About Collectibles Insurance Services
Collectibles Insurance Services has been protecting collections since 1966 and all coverage is provided by a carrier with a group rating of "A" (Excellent) by AM Best, the leading rating agency for the insurance industry.

Comprehensive coverage includes, but is not limited to: accidental breakage, burglary, fire, flood, loss in the mail, theft, natural disasters, and other causes of loss unless specifically excluded from the policy. Deductibles start at $0 for collector policies and we provide coverage for the market value of your collection for losses in excess of $50.

Additionally the protection extends At home and away, and we don't require collection itemization and serial number nor extensive paperwork and red tape.