Fine Art vs Folk Art: What is the Difference?
Fine Art vs Folk Art: What is the Difference?
Folk art is a broad art form that is difficult to define. Its primary purpose is to express the cultural identity of the artist. This differs from fine art, which is created primarily for aesthetic purposes.
Folk art has a rich history and comes in many forms and from many cultural backgrounds. Read on to learn more about folk art, include how to define it, how it differs from other art forms, and what famous artists and works of art are considered folk art.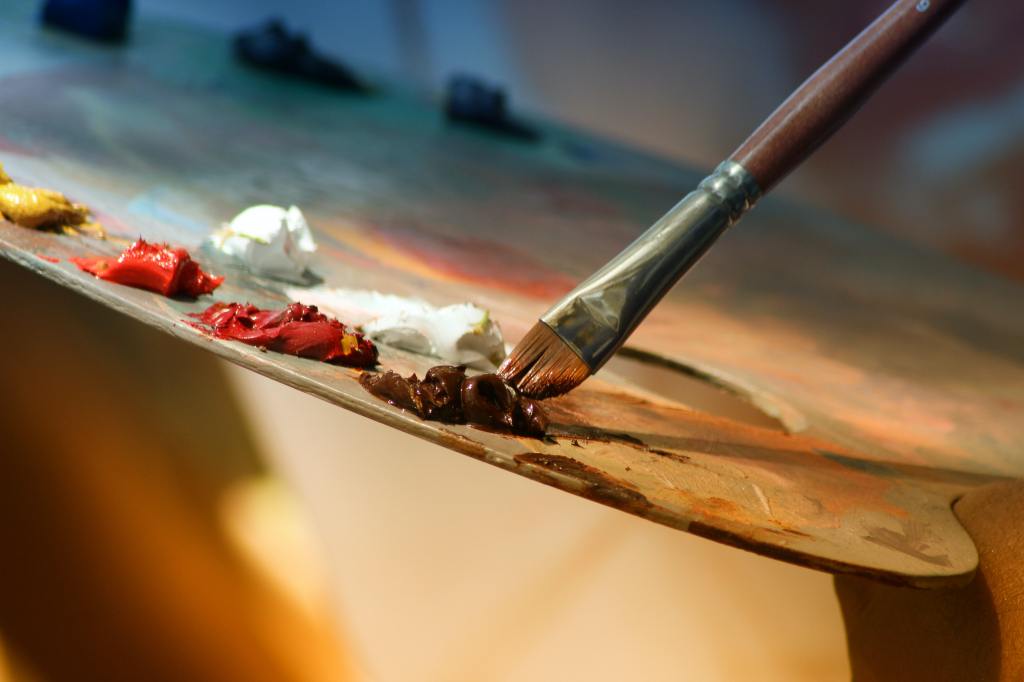 What is Folk Art?
Other genres of art are more easily defined than folk art. Folk art is very different than traditional art. Folk art is art that is generally produced by artists that have no formal training. It is often produced by a tradesperson who has been apprenticed. The main purpose of traditional folk art is to express their cultural identity. Traditional rules such as perspective and proportion are less important than conveying this cultural identity.
Fine Art
Also known as "high art," this type of art is the highest standard of artistic expression. This type of art is created for the sole purpose of being visually pleasing. Unlike "low art", which is often designed for more practical reasons, this type of art is design for aesthetic purposes.
Outsider Art
Outsider art is created by artists who have little influence from the world of mainstream art, and instead follow their personal visions. These artists tend to have no formal training, and many of them are not aware of mainstream art, as they focus on what they personally like to create. They are also motivated differently than mainstream artists. They make art for themselves, to document life experiences or historical events.
Types of Folk Art
If you were to cover every type of folk art in existence, the list would be never ending. Folk art comes in many varieties and originates from a long list of countries and cultures. However, there are a few types that are the most well-known or popular. Read on for just a sampling of the most popular types of folk art.
Indian Folk Art
Indian folk art reflects India's rich and diverse cultures, and there are over 50 types. Here are a few of the most well-known types.
Aipan Art: Aipan art originates from the state of Uttarakhand in Northern India. It includes Jain, Buddhist, and Hindu themes. This type of art often consists of geometric prints on paper cloth or walls. These are all designed for special occasions, ceremonies, and rituals.
Assamese Miniature Painting: Assamese paintings are usually painted on tulpap, agar leaves, and wooden plates which are typically between 1 and 24 inches long and between 8 and 12 inches wide. These miniature works of art originated from the Indiah state of Assam.
Bhojpuri Painting: These paintings date back to 1300 B.C. and have played an important role influencing art. They are found in Uttar Pradesh.
Mexican Folk Art
Mexican Folk art is very distinct and can easily be identified as Mexican. The many types of art found in Mexico are a reflection of the country's indigenous cultures.
Alebrije folk art: This form of art is among the most well-known Mexican folk arts. This includes traditional wood carving crafts, wooden sculptures, and paper mache. These carvings often future fantastical, brightly colored creatures, and they can be found on the streets of Oaxaca.
Huichol folk art: This type of article is created by native Huichol people. They design heavy and complex pieces of jewelry made from thousands of brightly colored beads.
State of Mexico folk art: This type of art often depicts stories from the Bible and other tales in the form of colorful and elaborately decorated items.
Famous Folk Art Paintings
Here is a list of just a few of the most popular and well-known folk art paintings.
"Josiah Dean III and his wife Sarah Dean of Raynham, Massachusetts," by Rufus Hathaway (oil on canvas)
"Witches Tearoom," by Vestie Davis (oil on canvas board)
"Portrait of Lydia Luana" by Ruth Henshaw Bascom (pastel on paper)
"The Lincoln Children" by Susan Waters
"The Westwood Children" by Joshua Johnson
Well-Known Folk Artists Throughout History
Traditional folk art is often created by artists that have no formal training. Read on to learn more about a few popular folk artists throughout history.
Ruth Henshaw Bascom: In the late 18th century, Bascom lived in rural Massachusetts. She was a teacher who made portraits of friends and relatives in her spare time. These portraits were life size and made of pastel on paper. Her personal diaries indicate that she created over 1,400 portraits, but only 200 have been found and identified. She often gave her portraits as gifts. You can view some of her work in the American Folk Art Museum and the Worcester Art Museum.
Charlie Willeto: Charlie was the first Navajo artist known to create sculptures, primarily of animals. He started carving in the 1960s, which was only a few years before his death. He used his works to barter for food.
Elito Villaflor Circa: This Filipino painter is known for using human hair and bodily fluids in his paintings. He had no formal training; rather, he began drawing using charcoal from the kitchen stove at the age of eight. His works often incorporate Philippine mythology. His use of blood in his work is intended to symbolize life, love, and sacrifice.
Consuelo Gonzalez Amezcua: Born in Mexico, Amezcua immigrated to the United States in 1913. She created complex pen and ink drawings that include repetitive patterns of fine lines. She would use her art to showcase her interest in historical figures. She also was inspired by Mexican filigree jewelry. You can find examples of her work in the Smithsonian Museum of American Art's collection.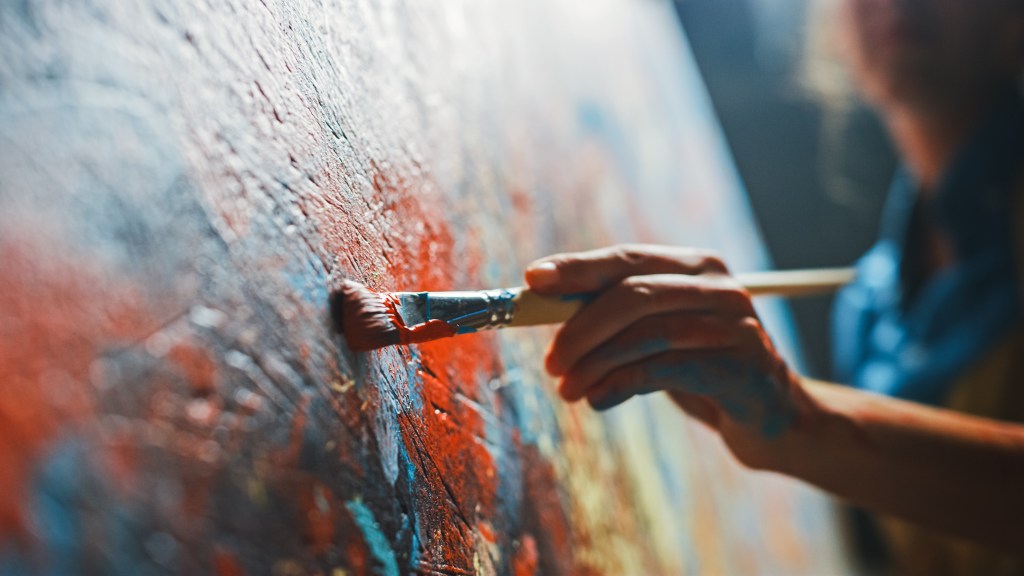 Techniques & Processes used in Folk Art
Folk art can utilize a wide range of media. This includes wood, cloth, paper, clay, and metal. Often traditional materials such as paint are inaccessible for the artist and other mediums are used instead. This gives folk art a very unique appearance.
If you have a collection of any kind of art, you might want to consider art insurance. Insurance offers you peace of mind knowing that your precious collection is protected from the unexpected.
FAQs
What are the characteristics of folk art?
Folk art is designed primarily by artists that lack formal training. Its primary purpose is to be a reflection of its culture. Traditional rules of art, such as perspective and proportion, are often overlooked.
What is the difference between a fine artist and a folk artist?
A fine artist creates art that is primarily for the purpose of being aesthetically pleasing. A folk artist creates unique art that goes against traditional rules and is primarily a reflection of its cultural background. They are often self-taught artists that lack formal training.
Sources
https://www.art.org/what-is-outsider-art/
https://www.eden-gallery.com/news/fine-art-definition
https://www.invaluable.com/blog/folk-art-defined-8-minutes/
About Collectibles Insurance Services
Collectibles Insurance Services has been protecting collections since 1966 and all coverage is provided by a carrier with a group rating of "A" (Excellent) by AM Best, the leading rating agency for the insurance industry.

Comprehensive coverage includes, but is not limited to: accidental breakage, burglary, fire, flood, loss in the mail, theft, natural disasters, and other causes of loss unless specifically excluded from the policy. Deductibles start at $0 for collector policies and we provide coverage for the market value of your collection for losses in excess of $50.

Additionally the protection extends At home and away, and we don't require collection itemization and serial number nor extensive paperwork and red tape.