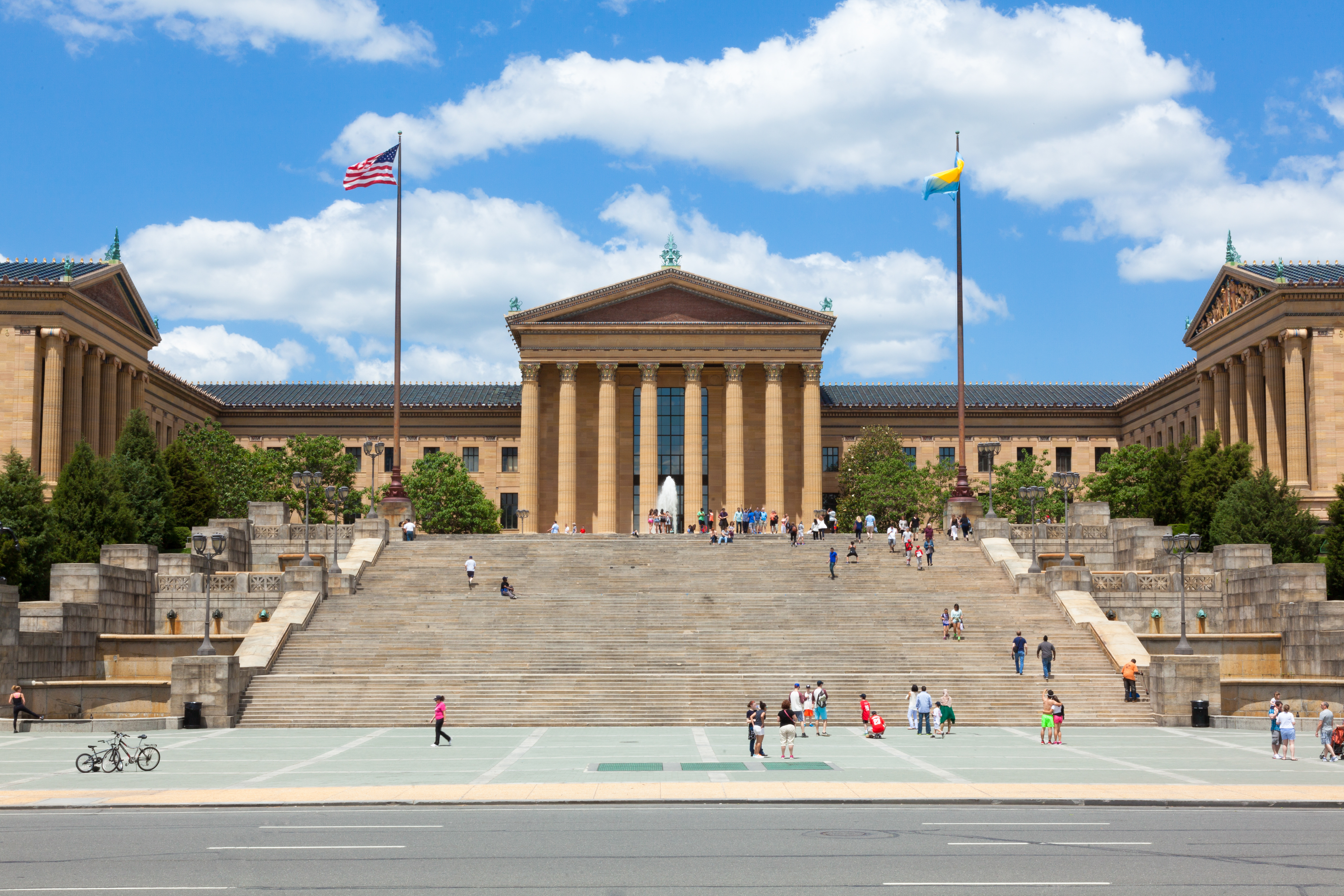 Best Art Galleries in the US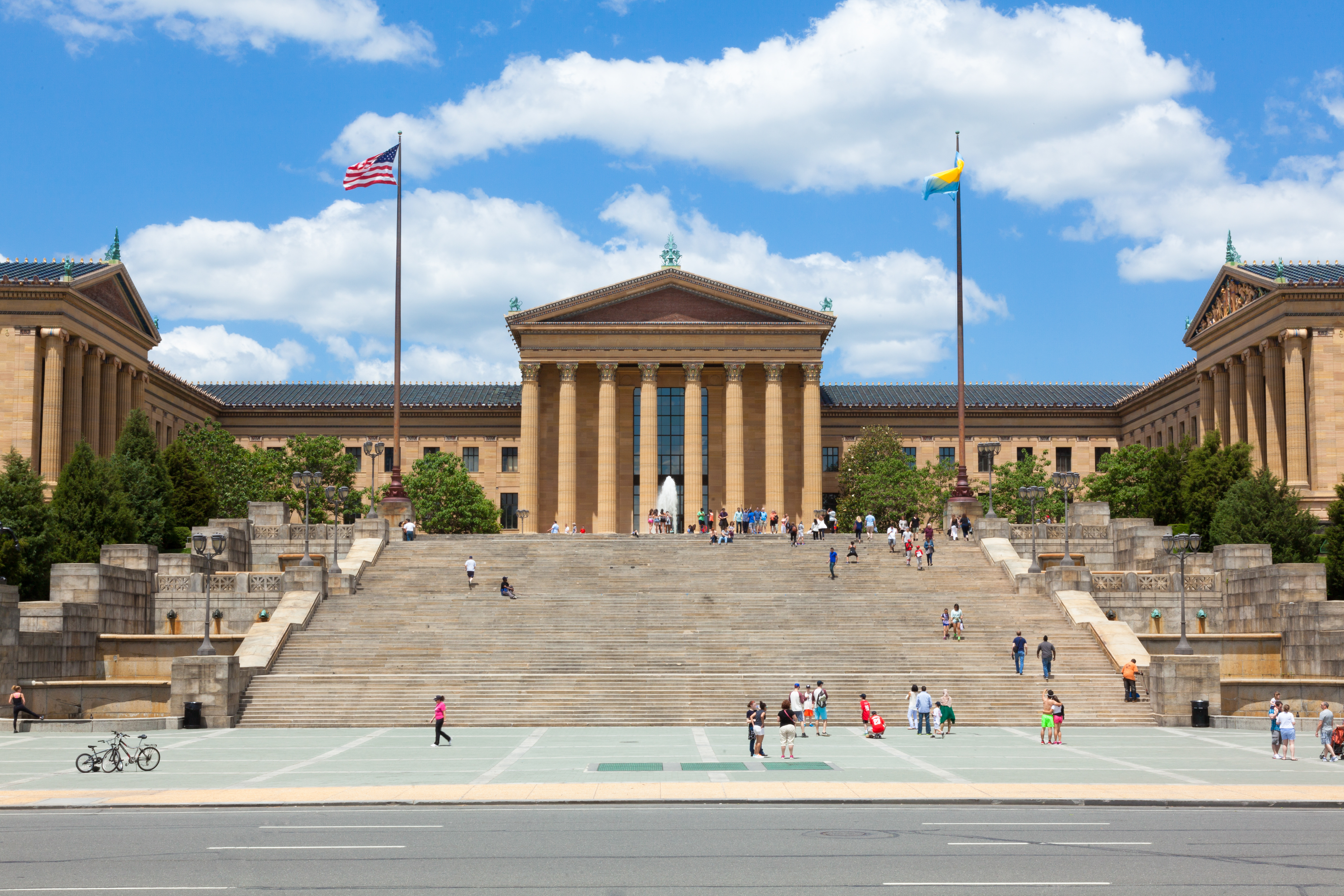 Best Art Galleries in the US
The United States is home to some of the most unique and exciting art galleries in the world! In this country you can find modern art, renaissance art, and everything in between! The art museums feature both incredible, all-encompassing exhibits and stunning architecture.
Read on to discover the variety of galleries that can be found in the United States – and learn a bit more about each of them!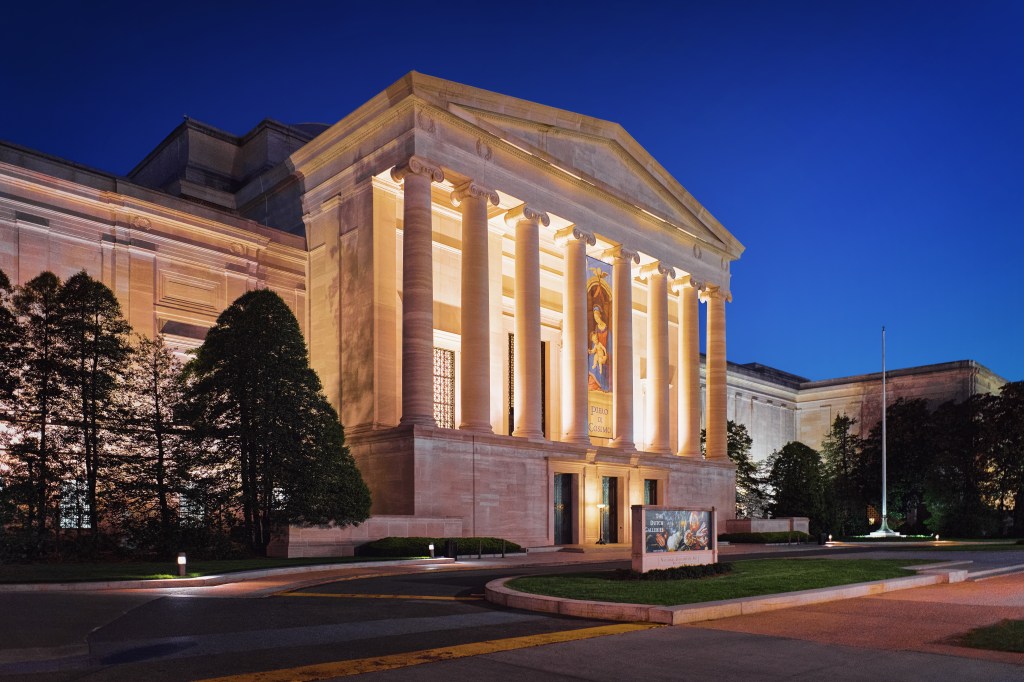 National Gallery of Art – Washington, D.C.
This gallery is near the capitol building in Washington D.C., and it's a popular art destination. There are two buildings: the East Building has a modern design and houses many modern works. The West Building is inspired by the Roman Pantheon and houses older works, such as those by Claude Monet.
This museum focuses on American and European art and includes photos, sculptures, paintings, and prints. Big names featured in this gallery include Johannes Vermeer, Leonardo da Vinci, Vincent van Gogh, Jackson Pollock, Rembrandt, Roy Lichtenstein, Henri Matisse, Joan Miro, Marc Chagall, and Pablo Picasso.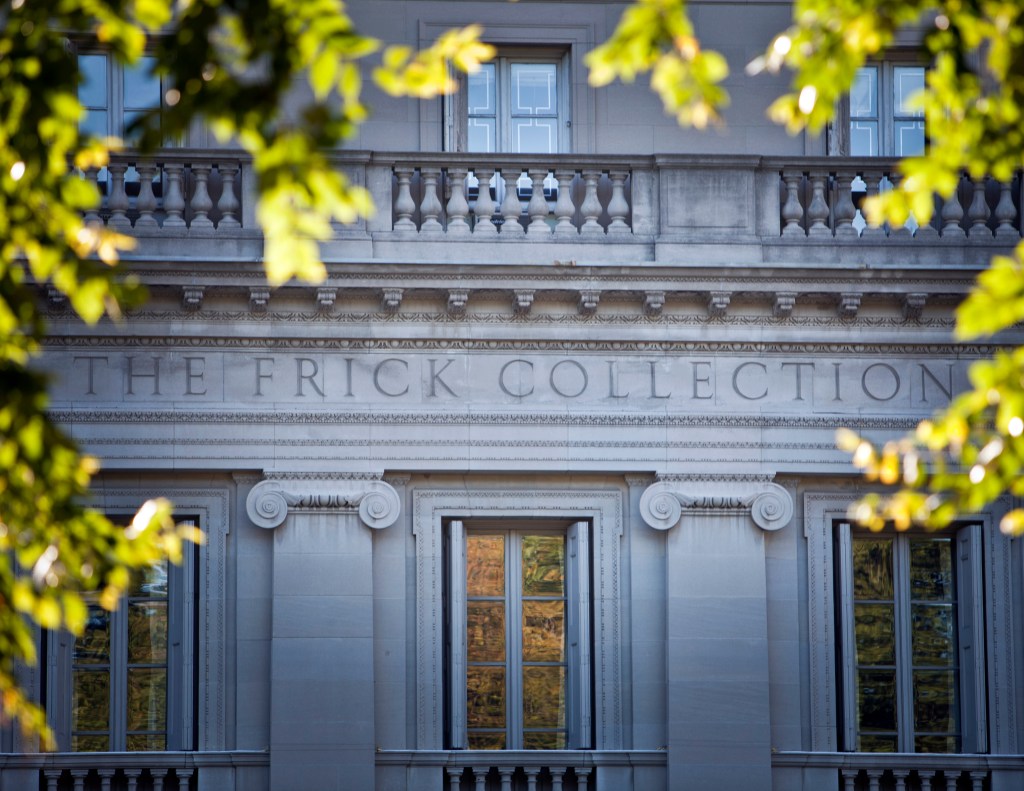 The Frick Collection – New York City, N.Y.
Henry Clay Frick had a private collection filled with European paintings. Today, this collection includes major Renaissance works as well as many eighteenth- and nineteenth-century French paintings. This collection is housed in a historic mansion once lived in by Frick himself.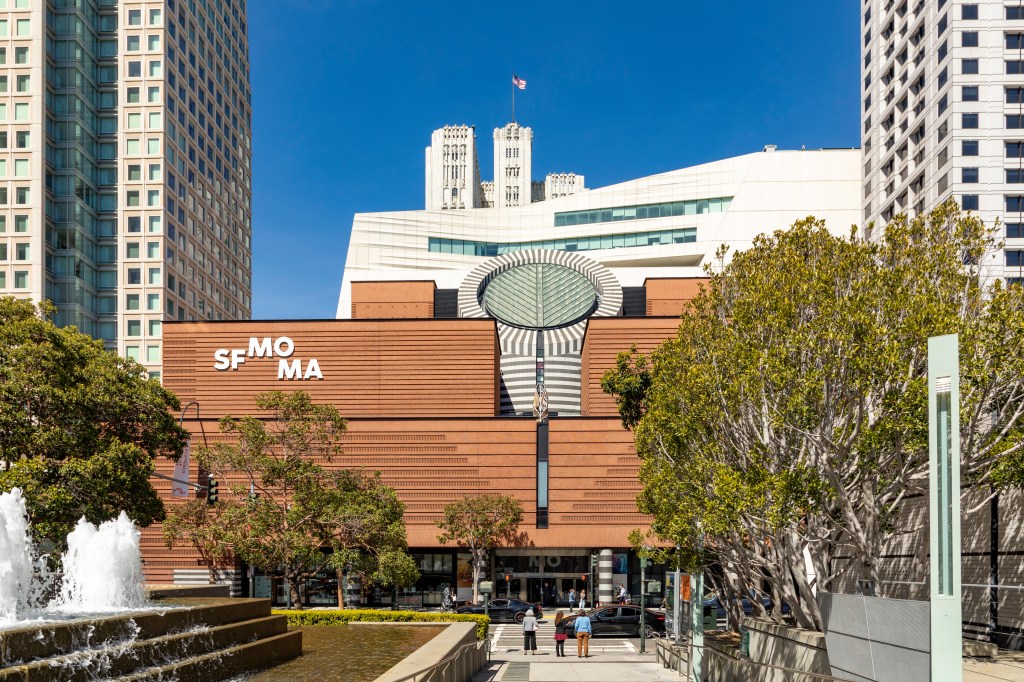 San Francisco Museum of Modern Art – San Francisco, CA
This modern museum is situated among some other prestigious art museums. This 17,000 square foot museum was first opened in the 1960s and features videos, photos, paintings, sculptures, and light and neon installations. It includes a collection of post-1960 German art, pop art by Andy Warhol, and painted panels by Mehretu.
Austin Museum of Digital Art – Austin, TX
This hub featuring digital artwork can't be visited in person – it's only accessible online. Catch one of their digital showcases for a chance to enjoy live electronic music, graphics, music videos, and more.
Isabella Stewart Gardner Museum – Boston, MA
If your name is Isabella, you can visit this museum for free! They feature works by Degas, Raphael, Michelangelo, Botticelli, and more. The museum also plays host to concerts, lectures, and other exciting events.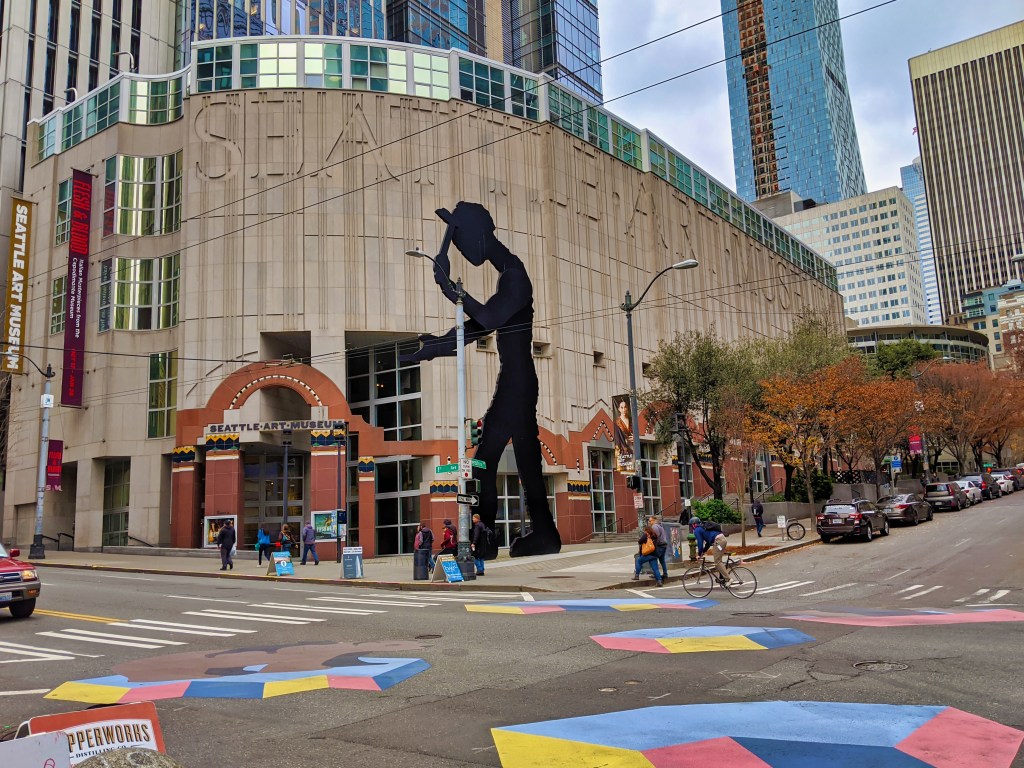 Seattle Art Museum – Seattle, WA
This museum consists of 25,000 works spread across three locations. The eclectic collection features works by Native American artists and an African art collection. The first Thursday of every month you can get free admission.
Museum of Computer Art
This incredible digital museum was established in 1993. Virtually, you can view everything from 3-D rendered art, to animation, to enhanced photography. They accept submissions from digital artists.
Adobe Museum of Digital Media – the Internet
Another popular digital museum, they present digital works of art from some of the most talented digital artists out there. They offer a range of interesting digital exhibits.
Museum of Comic and Cartoon Art – New York City, NY
Comics and cartoons steal the spotlight in this unique museum! They feature a variety of popular comic characters, such as Batman, and they have a very affordable admission rate.
Booth Western Art Museum – Cartersville, GA
This museum is dedicated to Western Art of the 20th and 21st century. They feature contemporary Western Art, as well as signed presidential letters from each president.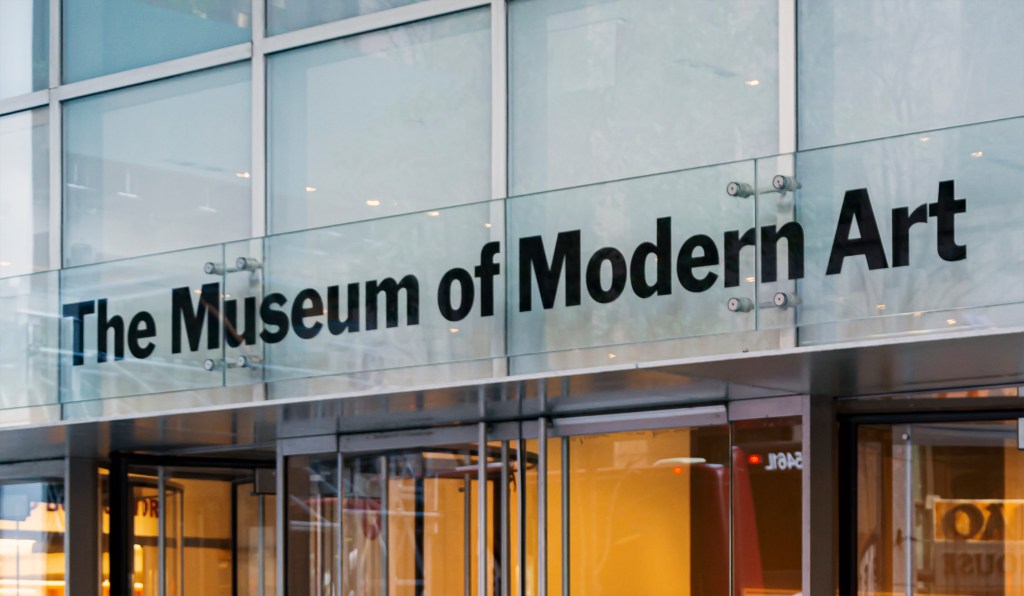 New York Museum of Modern Art – New York City, NY
This museum is one of the best when it comes to contemporary art. Their collection includes Starry Night by Van Gogh, Water Lilies by Monet, and Les Demoiselles d'Avignon by Picasso. There's also Campbell's Soup Cans by Warhol and The Persistence of Memory by Dali. This museum is also full of fashion, film, and photography.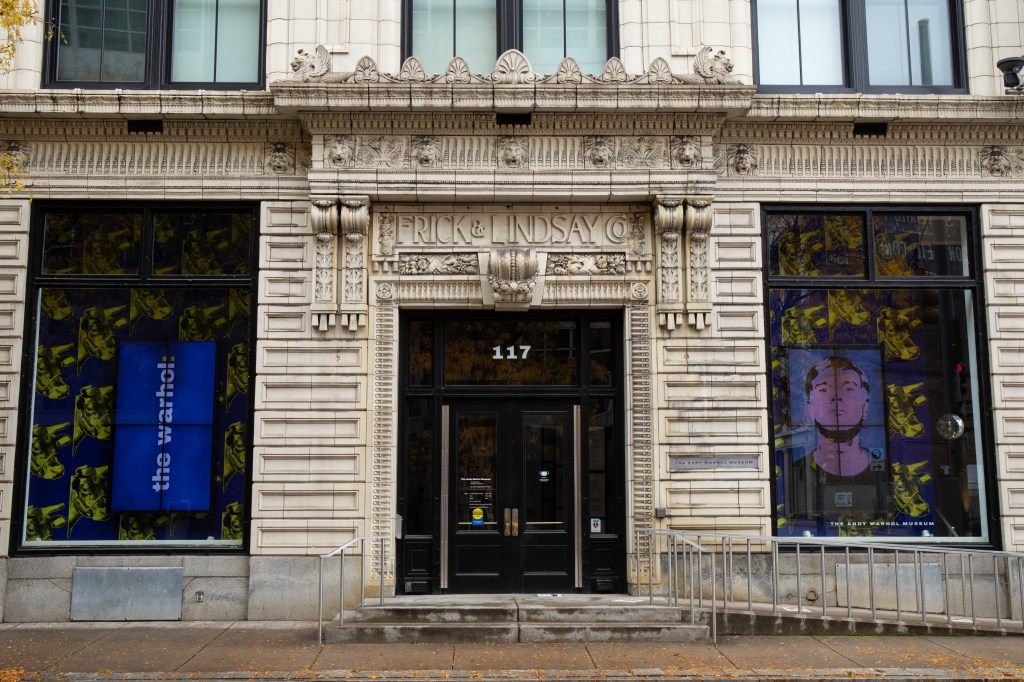 The Andy Warhol Museum – Pittsburgh, PA
As the name suggests, this is an entire museum dedicated to the pop art of Andy Warhol, who is originally from Pittsburgh. Here you'll find photographs, films, sculptures, and sketches that are either by or about Warhol.
Pulitzer Arts Foundation – St. Louis, MO
The Pulitzer Arts Foundation is as known for its stunning architecture by Tadao Ando as it is for the art housed inside. The foundation directors prefer not to refer to this as a museum, which is why it is titled this way.
Shelburne Museum – Shelburne, VT
This lesser known museum houses some of the most unique art around. This includes folk art, patterned quilts, impressionist paintings, and toy dolls. This is a great place to visit if you're looking for an experience that is a little different from your typical museum.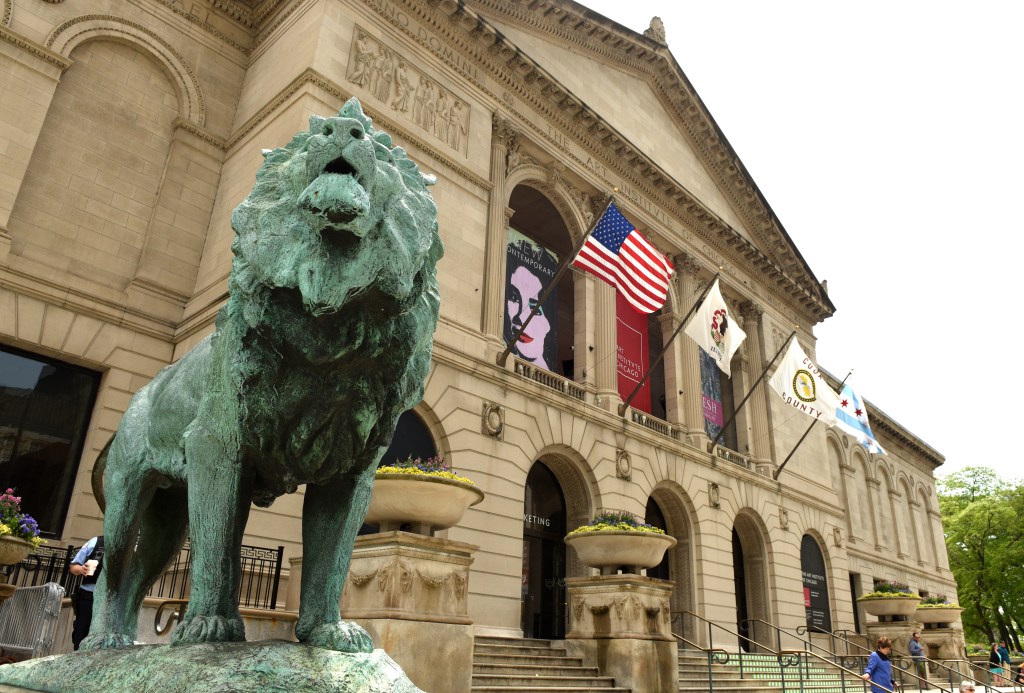 Art Institute of Chicago – Chicago, IL
This museum is associated with the school of the same name. It houses a collection of beautiful impressionist and post-impressionist art. It's one of the largest art museums in the country, and it's home to water-lily paintings from Monet, works by Renoir, and furniture by Frank Lloyd Wright.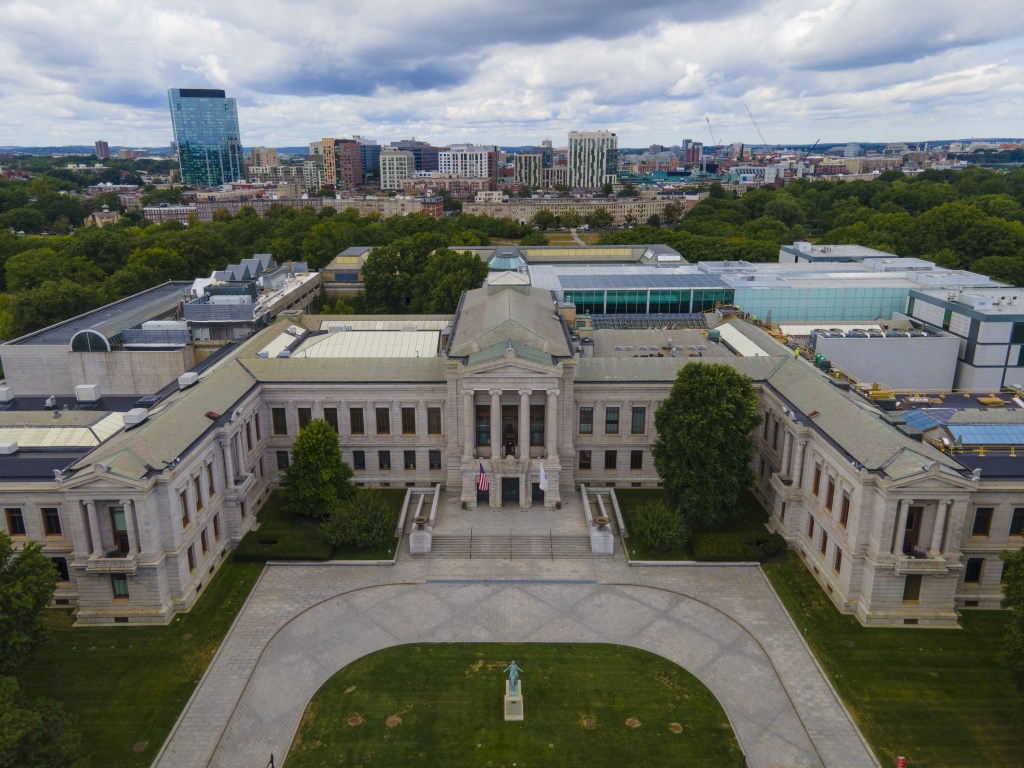 Museum of Fine Arts Boston – Boston, MA
This older art museum is among the best in the country, housing over 50,000 works of art. This includes Korean art, Egyptian artifacts, and a huge John Singer Sargent collection. You can find works by various indigenous cultures in North, Central, and South America, as well as contemporary American artists such as Joan Mitchell, Edward Hopper, and Georgia O'Keefe. The Art of the Americas exhibit is quite popular and beloved.
Nelson-Atkins Museum – Kansas City, MO
This free museum houses over 30,000 art pieces and features stunning architecture. They have a Shuttlecocks installation, and a collection of American Indian Art.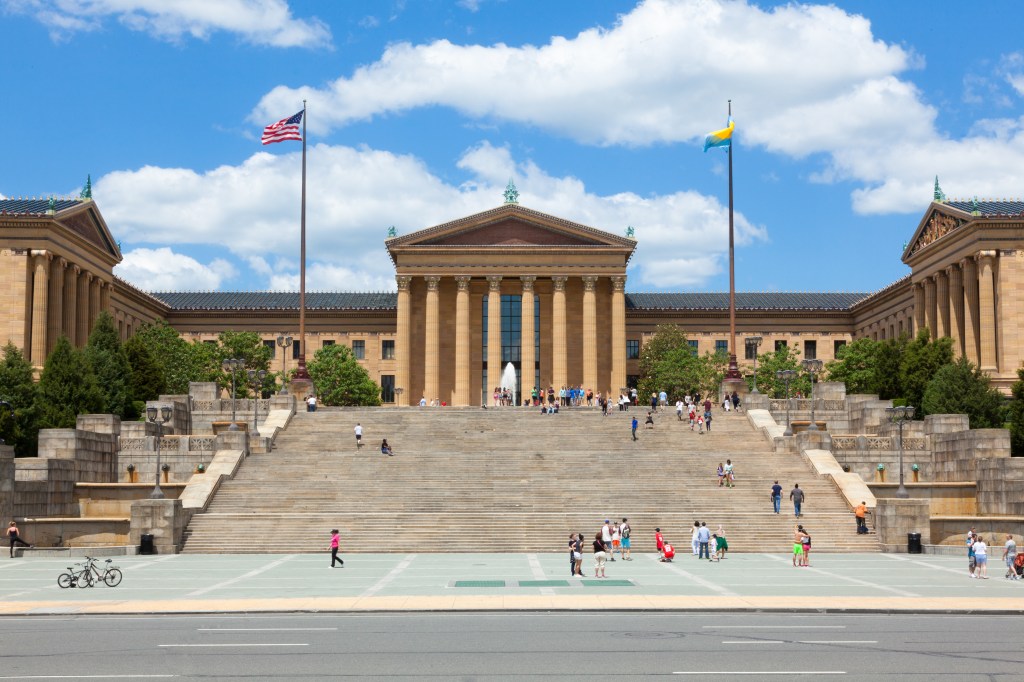 Philadelphia Museum of Art – Philadelphia, PA
The most famous feature of this museum are its front steps, which are known for their appearance in the Rocky film franchise. The steps now feature a statue of Rocky Balboa. A wide variety of art is featured at this museum, including works by Van Gogh and Thomas Eakins.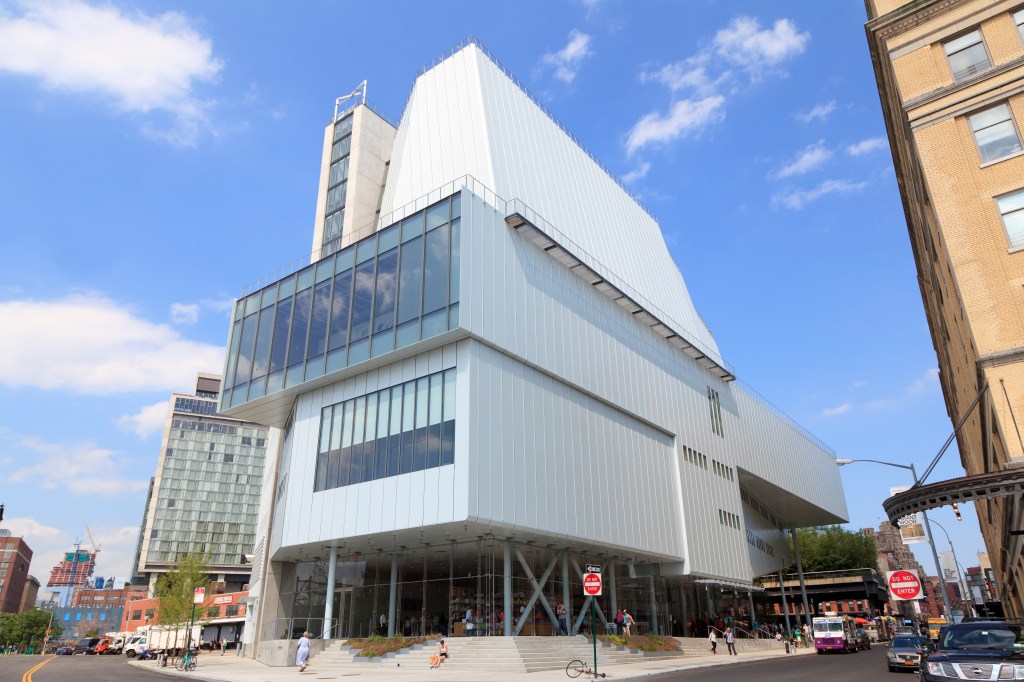 Whitney Museum of American Art – New York City, NY
This building features a futuristic architecture style by Renzo Piano. The building is home to over 23,000 pieces of art, including works by Andy Warhol, Richard Avedon, Jean-Michel Basquait, and Alexander Calder.
Los Angeles Center for Digital Art – Los Angeles, CA
These art museum is known for being one of the first to feature digital art. This museum features so much art that they recently had to move into a larger building.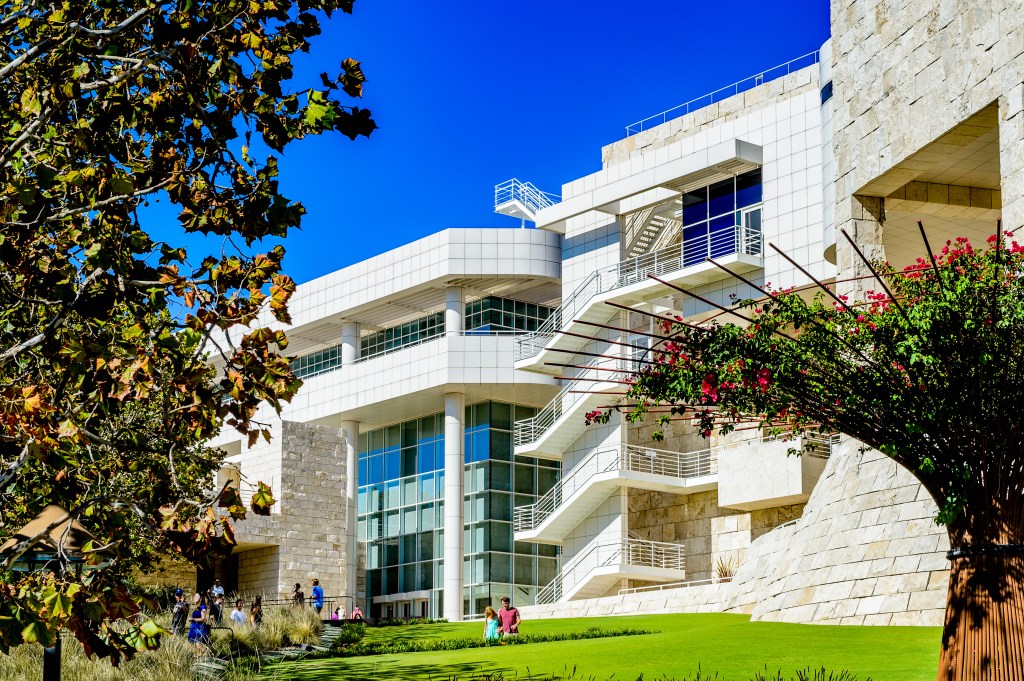 The J. Paul Getty Museum – Los Angeles, CA
This art museum features two separate locations. The two buildings are the Getty Center, located in Brentwood, and the Getty Villa, located in Pacific Palisades. The Getty Center features Western art that goes back to the Middle Ages, while the Getty Villa hosts art from ancient Greece and Rome.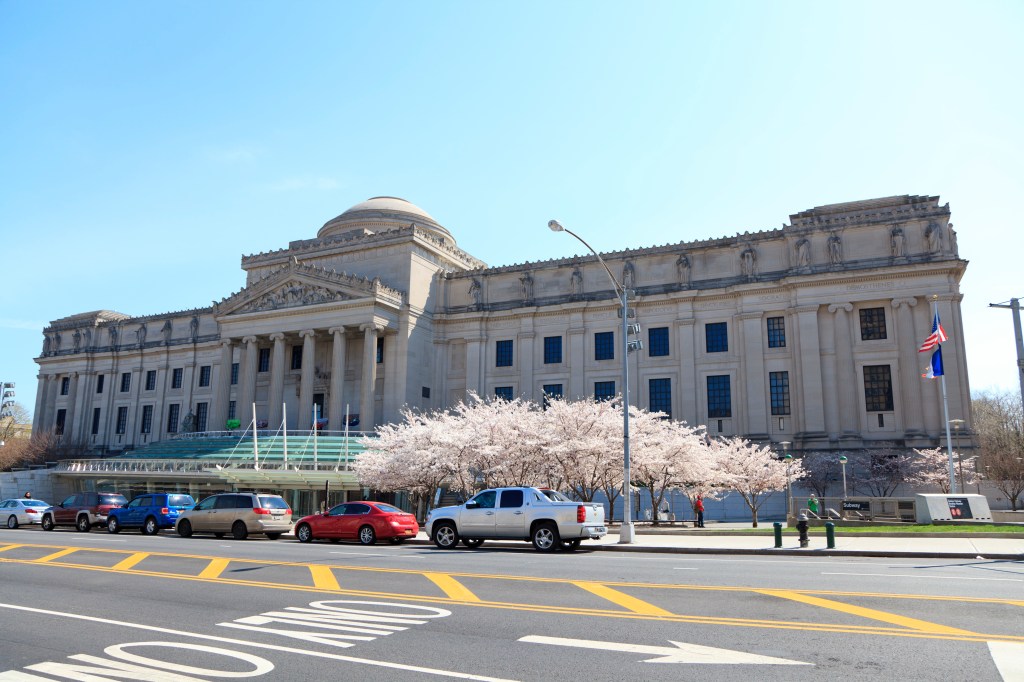 Brooklyn Museum – New York City, NY
One of the oldest art museums in the United States, this museum contains 1.5 million works, making it nearly impossible to see the entire thing. The art spans many cultures and time periods, and is organized well so that visitors can enjoy the various exhibits.
National Museum of African Art – Washington, D.C.
This small museum located near the National Gallery of Art in D.C. features art that offers a glimpse of many African cultures.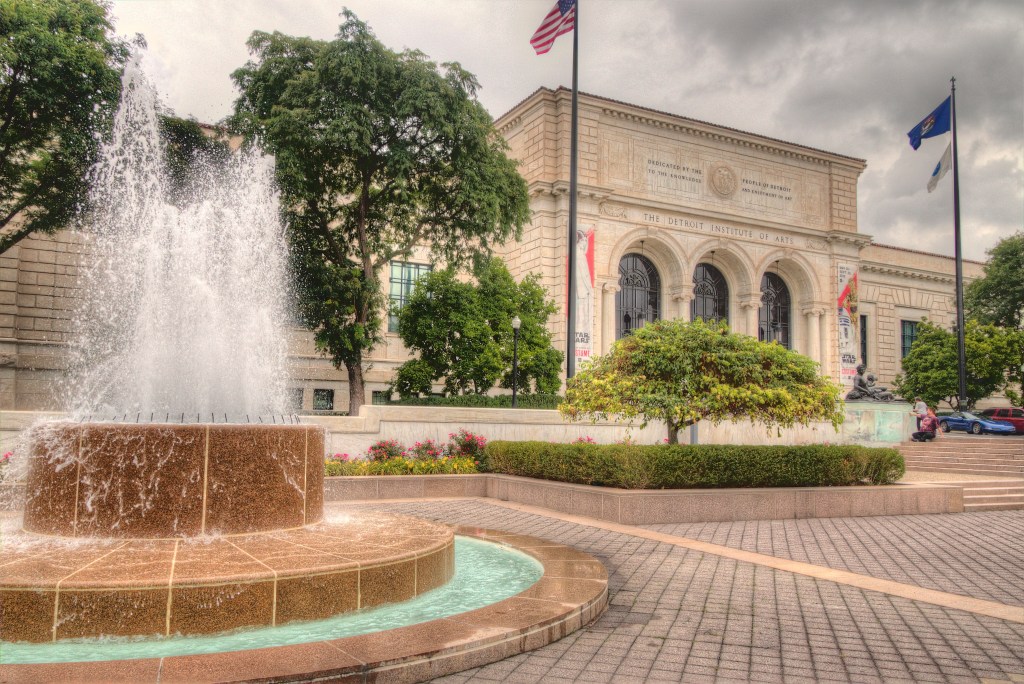 Detroit Institute of the Arts – Detroit, MI
Known as the "temple of art," this museum features works from nearly every era and from all over the world. It features 100 galleries, a lecture hall, an auditorium, a conversation lab, and a reference library.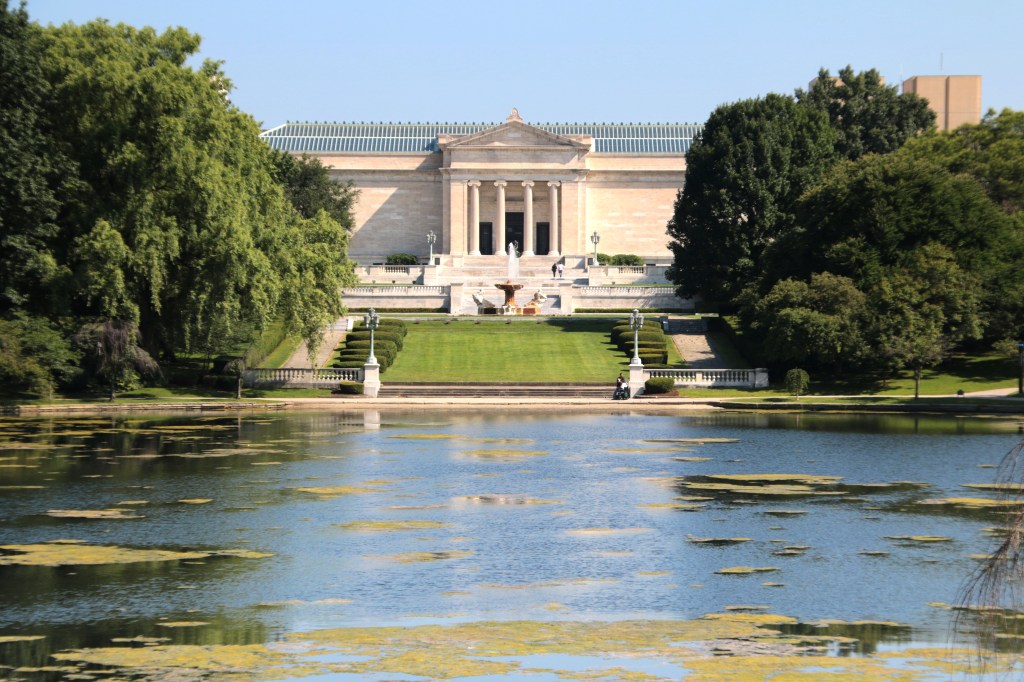 Cleveland Museum of Art – Cleveland, OH
This free museum is renown for its collection of Egyptian art and Asian art that spans many mediums. They often plan a variety of events, programs, and festivals for the public to enjoy.
The Field Museum – Chicago, IL
Rather than being an art museum, The Field Museum is considered more of a history museum. It was originally created to house biological and anthropological collections from a single expedition. Here you'll find the Grainger Hall of Gems, a Tyrannosaurus Rex, and a planetary exhibition.
Morris Museum of Art – Augusta, GA
The Morris Museum is one of the first collections of art from the American South. It is a small museum, but its collection is one of the best of its kind. Art ranges from the Civil War period to modern works. Featured works include The Infantryman by William Gaul, Southern Landscape by Benny Andrews, and Hoover and the Flood by John Steuart Curry.
Museum of Art, Rhode Island School of Design – Providence, RI
This highly-regarded museum is connected to a school of the same name. They are dedicated to helping visitors understand the cultures highlighted in their collection. The school and museum often host concerts, lectures, and community programs for those interested.
Miami Museum of Contemporary Art – Miami, FL
Opened in 1996, this museum features a wide variety of contemporary art. The museum hosts a variety of events that are appealing to young people, such as battles of the bands, jazz concerts, and lectures.
The Mingei International Museum – San Diego, CA
Located in a beautiful park, this museum boasts six galleries which feature a variety of art from all over the world. Their works include paintings, pottery, sculptures, and multimedia art.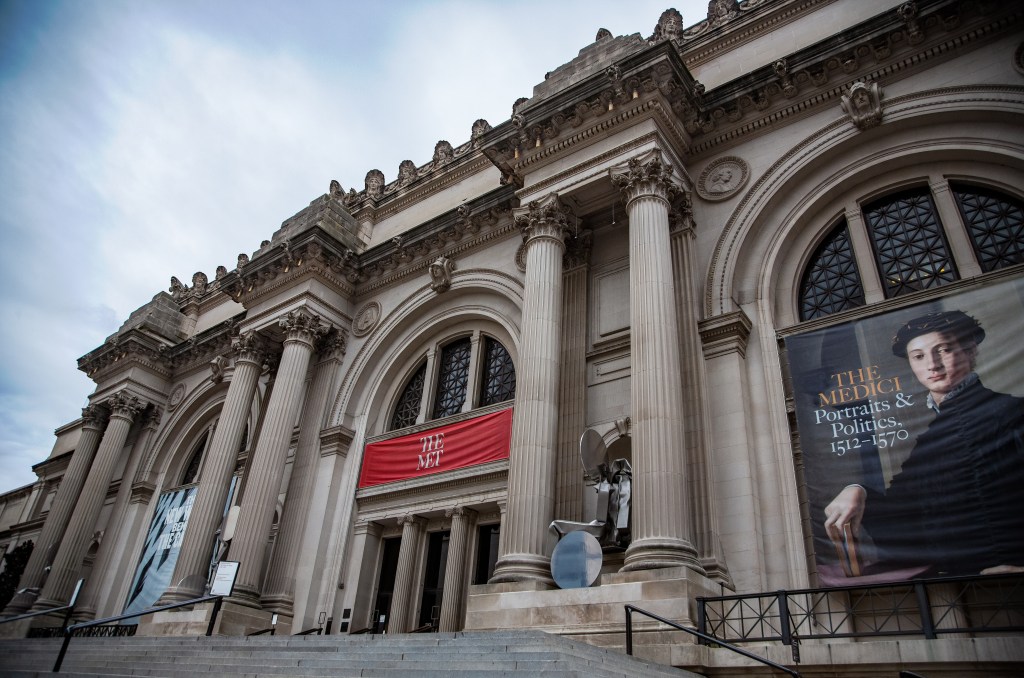 Metropolitan Museum of Art – New York City, NY
Located by Central Park, the Met is the largest museum in the country. A wide variety of art is featured, with sections that include the American Wing, Egyptian Art, Greek and Roman Art, Medieval Art, Arms and Armor, Arts of Africa, Oceana, the Americas, Modern and Contemporary Art, European paintings and sculptures, Asian art, photography, drawings and prints, and musical instruments.
Los Angeles County Museum of Art – Los Angeles, CA
Also known as LACMA, this museum is comprised of many buildings. They are known for Islamic artifacts, modern artworks, European impressionist paintings, Korean art, Japanese art, Greek art, Mexican art, fashion, design, and jewelry.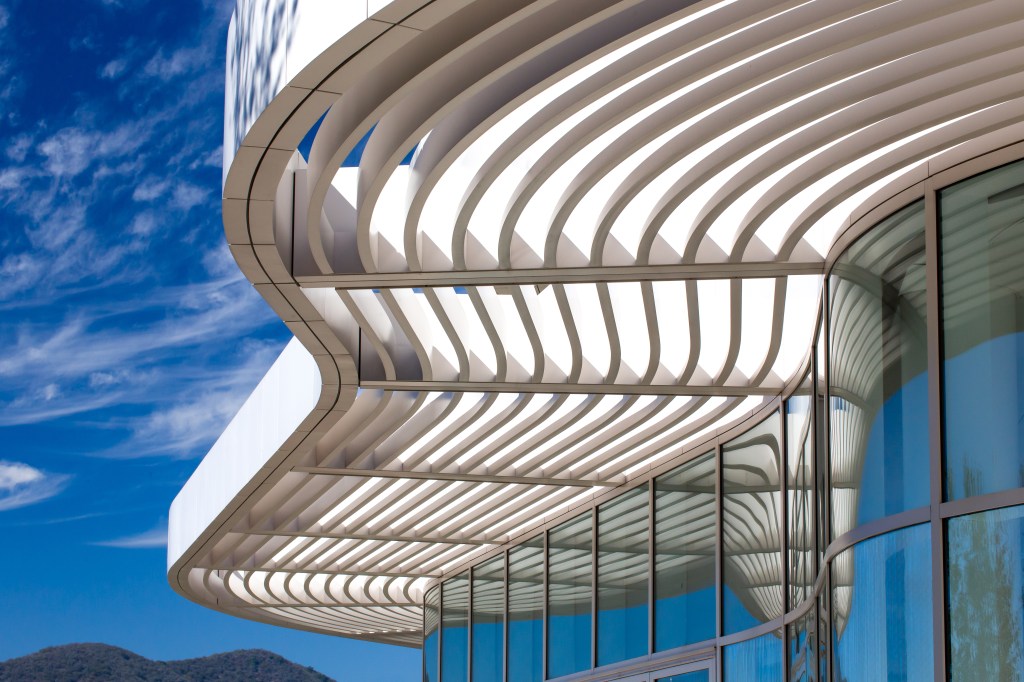 Getty Center – Los Angeles, CA
This art museum features stunning views of Los Angeles from the Santa Monica mountains. Inside you'll find a wide variety of art, including historic manuscripts, Renaissance paintings, Etruscan statues, Baroque sculptures, American photography, and more.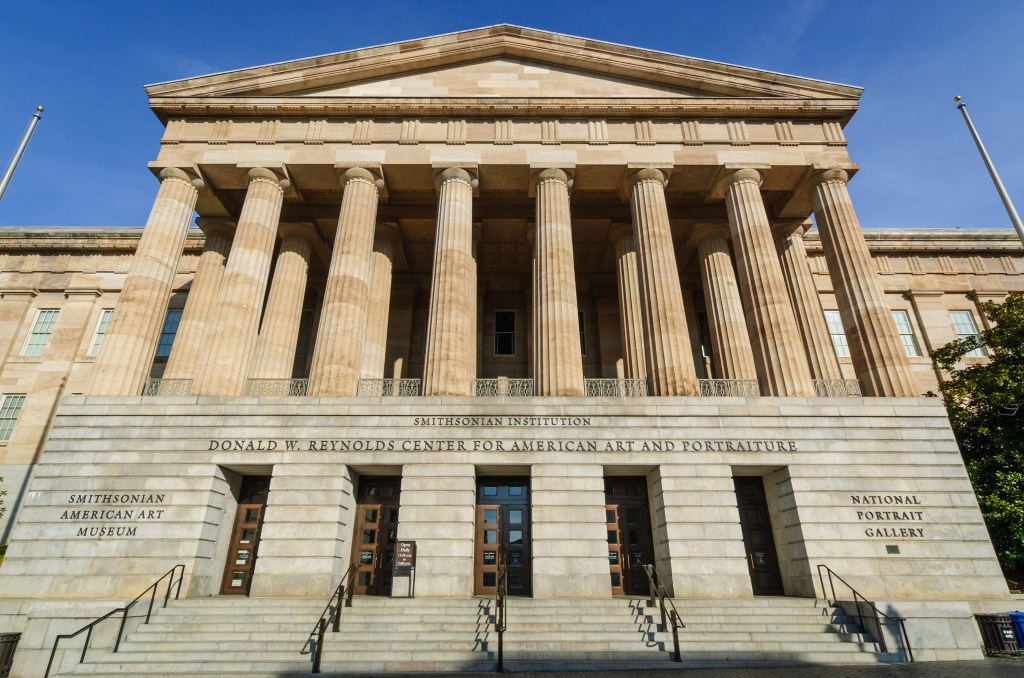 Smithsonian American Art Museum – Washington, D.C.
This art museum boasts one of the largest collections in the country, featuring the works of over 7,000 artists. Here you'll find New Deal art, Gilded Age works, American impressionist paintings, contemporary crafts, modern folk art, African American art, Latino art, realist art, western expansion art, and photography.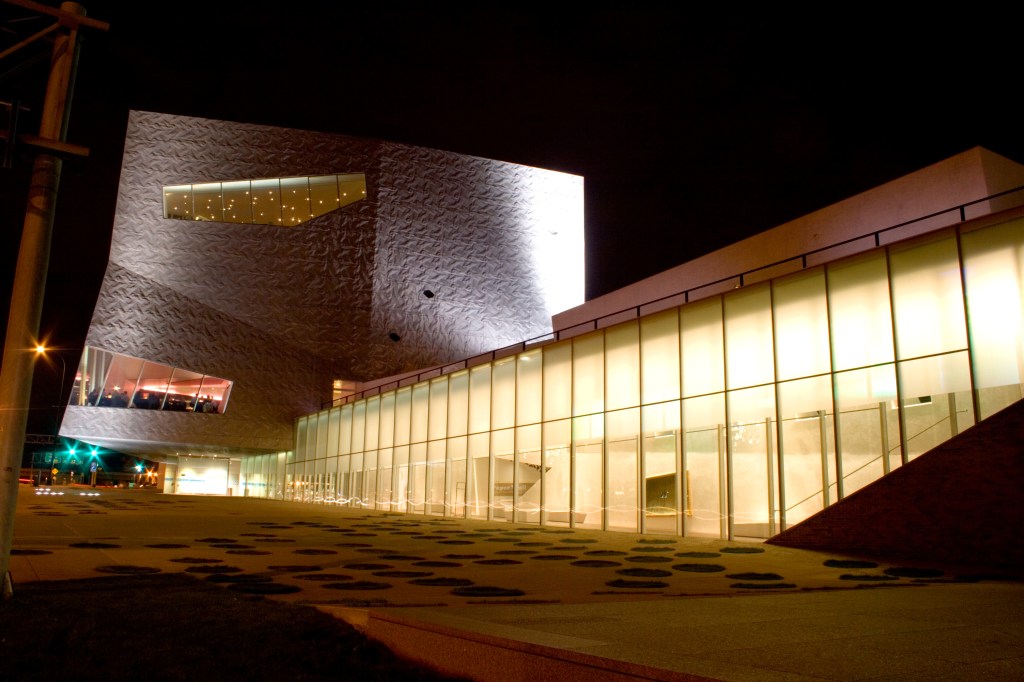 Walker Art Center – Minneapolis, MN
This art museum hosts a collection of modern and contemporary pieces created by both European and American artists. You'll discover photographs, paintings, and sculptures. The Walker Art Center also houses Hahn/Cock, one of two blue cockerels created by German artist Katerina Fritsch.
High Museum of Art – Atlanta, GA
A group of buildings comprise this art museum, which hosts a collection of American art from the 19th and 20th centuries. Here you'll find artists like John Singer Sargent, Mary Cassatt, Harriet Hosmer, Henry Ossawa Tanner, Frederick Kensett, John Singleton Copley, Edmonia Lewis, and more.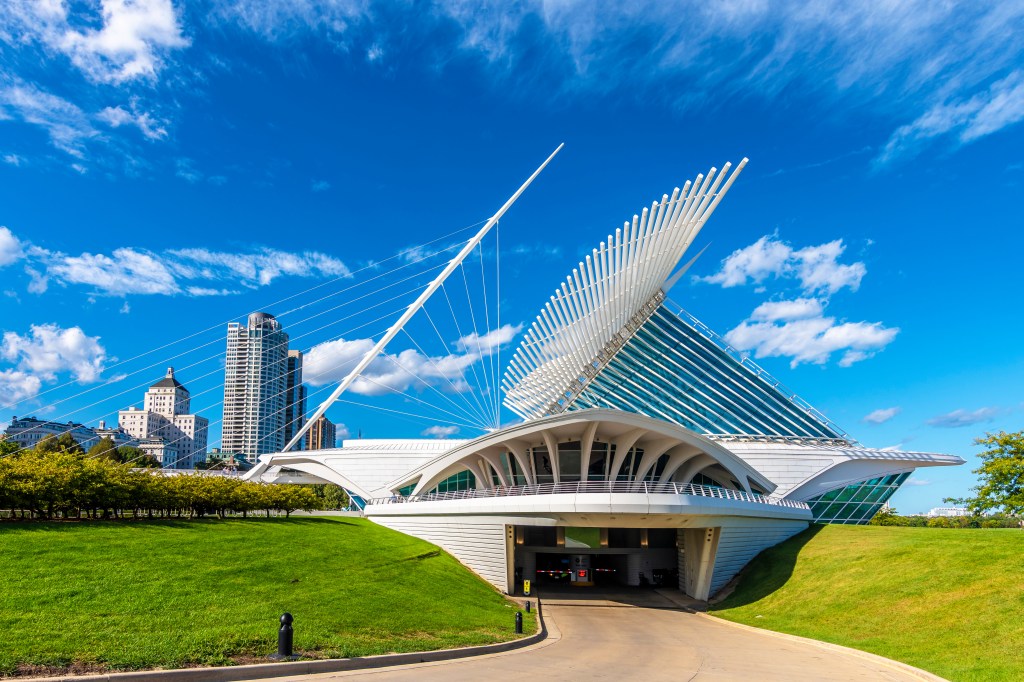 Milwaukee Art Museum – Milwaukee, WI
This art museum features three buildings whose architecture is breathtaking. Over 30,000 works are on display by artists such as Joan Miro, Gustave Caillebotte, and Claude Monet, a vast pottery collection, and numerous galleries of Folk and Outsider American Art. You'll also find a sizable collection of art by Georgia O'Keefe.
Baltimore Museum of Art – Baltimore, MD
This art museum plays host to over 95,000 works of art. They have a huge collection of pieces by Andy Warhol, as well as works by Matisse, Cezanne, and Picasso. They have a great collection of Asian art, African art, and European sculptures.
Denver Art Museum – Denver, CO
The Denver Art Museum takes up two separate facilities. The art displayed covers a huge timespan, from the pre-Columbian days to more contemporary art. You'll find artwork by Winslow Homer and Vincent Van Gogh. You'll also find textile art, African art, fashion, and more.
The Museum of Fine Arts – Houston, TX
This art museum is comprised of a pair of buildings and features a beautiful sculpture garden, and over 64,000 works of art on display. The museum features contemporary art, photography, mobiles, and mixed media.
Art Collection Insurance
Are you interested in developing a personal art collection? Be sure to give yourself peace of mind by getting the best art collection insurance.
FAQs
What city in the US has the best art museums?
You can find beautiful art museums all across the country, in cities that include Los Angeles, New York, Houston, Denver, Baltimore, Philadelphia, and more.
What's the biggest art museum in the US?
The largest art museum in the country is the Metropolitan Museum of Art in New York City.
What is the most prestigious art gallery in the world?
The Louvre, located in Paris, France, is widely considered the most prestigious art gallery in the world.
Sources
https://www.attractionsofamerica.com/travel/best-art-museums-usa.php
https://www.fodors.com/news/photos/20-must-see-art-museums-in-america
https://theartcareerproject.com/30-must-see-art-museums-in-the-us/
https://www.farandwide.com/s/best-art-museums-world-5a05a7ca0bd74253
About Collectibles Insurance Services
Collectibles Insurance Services has been protecting collections since 1966 and all coverage is provided by a carrier with a group rating of "A" (Excellent) by AM Best, the leading rating agency for the insurance industry.

Comprehensive coverage includes, but is not limited to: accidental breakage, burglary, fire, flood, loss in the mail, theft, natural disasters, and other causes of loss unless specifically excluded from the policy. Deductibles start at $0 for collector policies and we provide coverage for the market value of your collection for losses in excess of $50.

Additionally the protection extends At home and away, and we don't require collection itemization and serial number nor extensive paperwork and red tape.