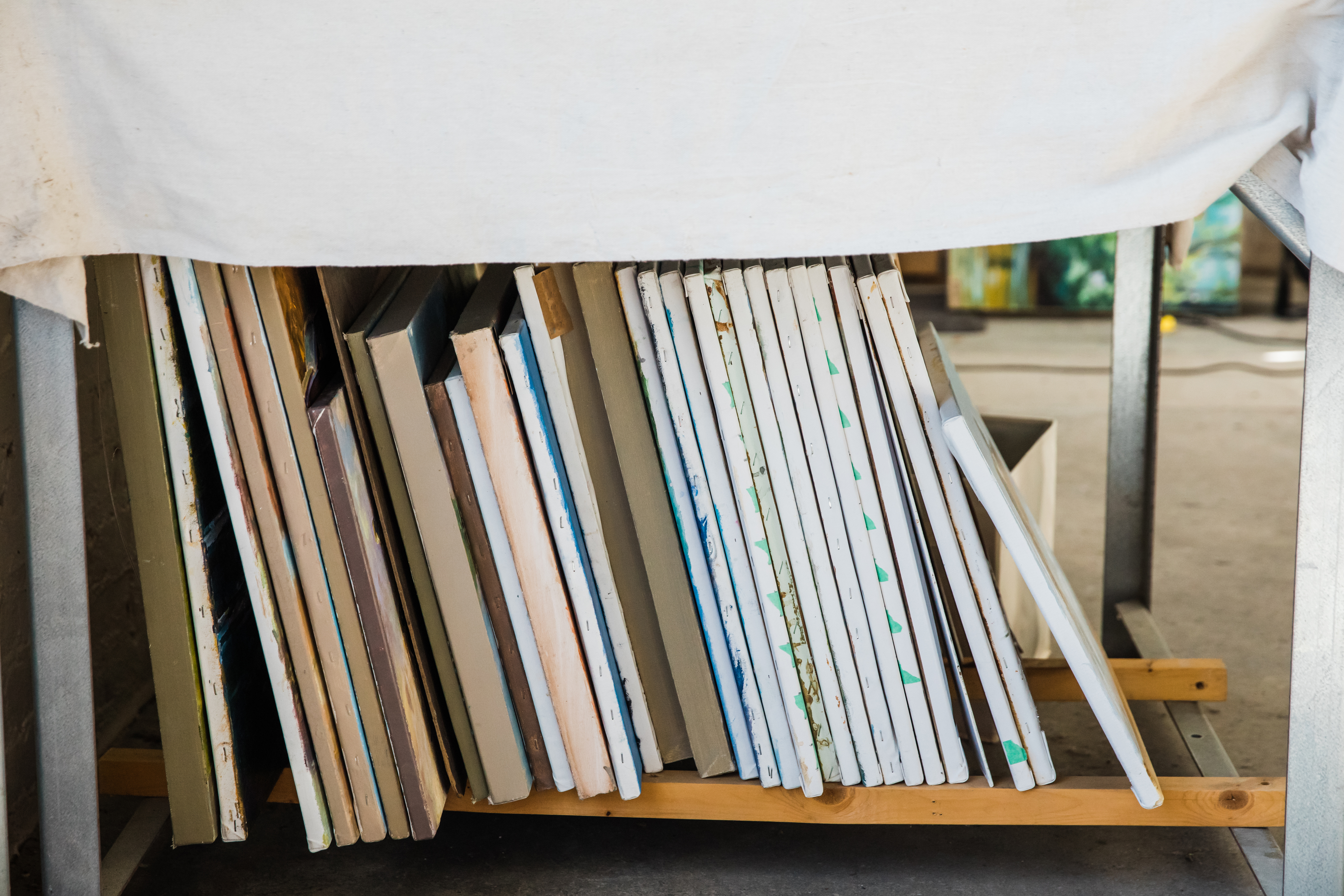 A Guide to Artwork Protection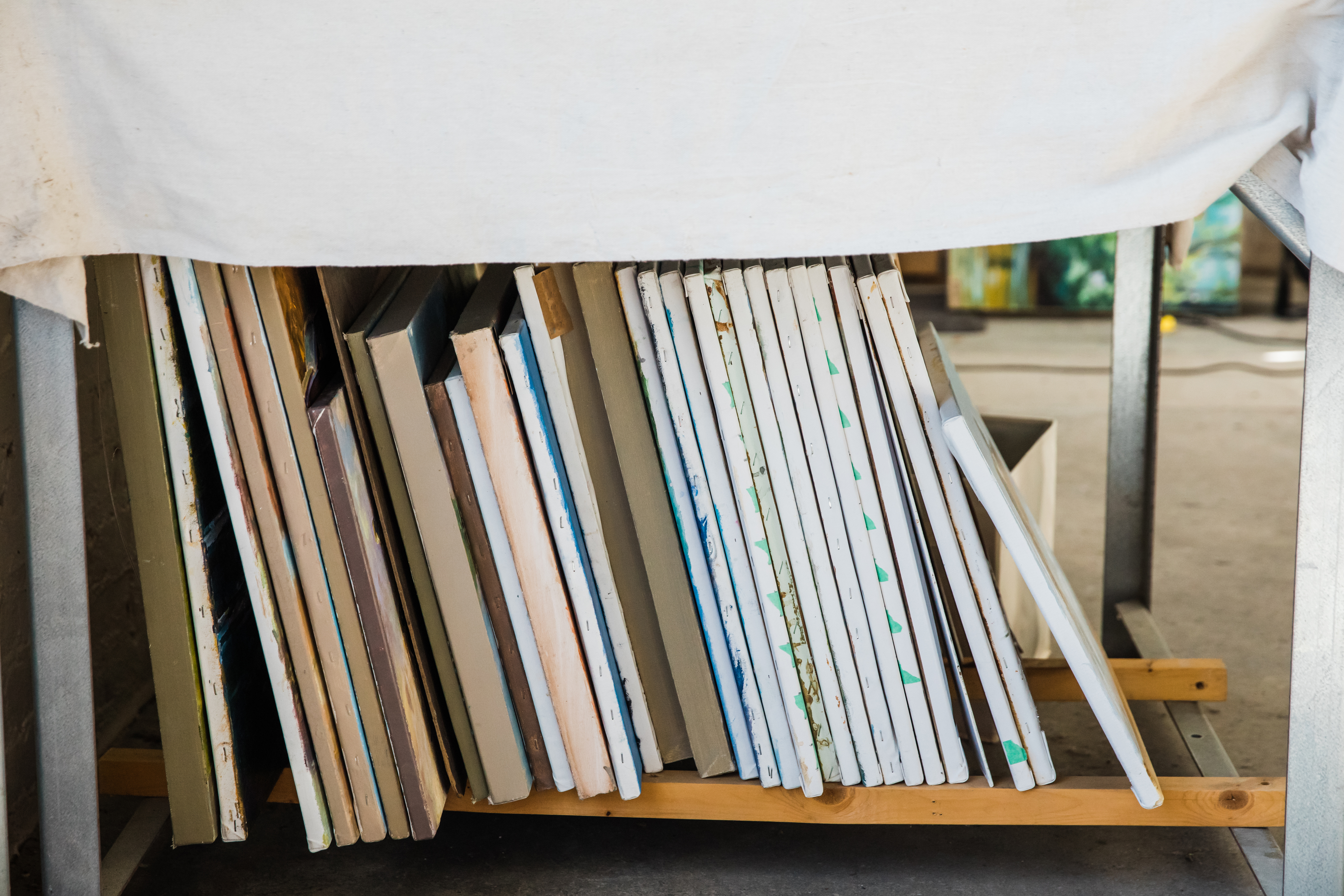 A Guide to Artwork Protection
Collecting artwork, such as oil paintings, sculptures, and other types of fine art, can be a wonderful pastime. If you love art, it can be a great hobby to surround yourself with things that you find beautiful. If you have an art collection, you may already realize that it's important to take proper care of your artwork – whether you are hanging it, storing it, or transporting it to a new location.
Fortunately, we've created a guide to protecting your artwork in a variety of circumstances. Read on for our best tips on caring for your precious art!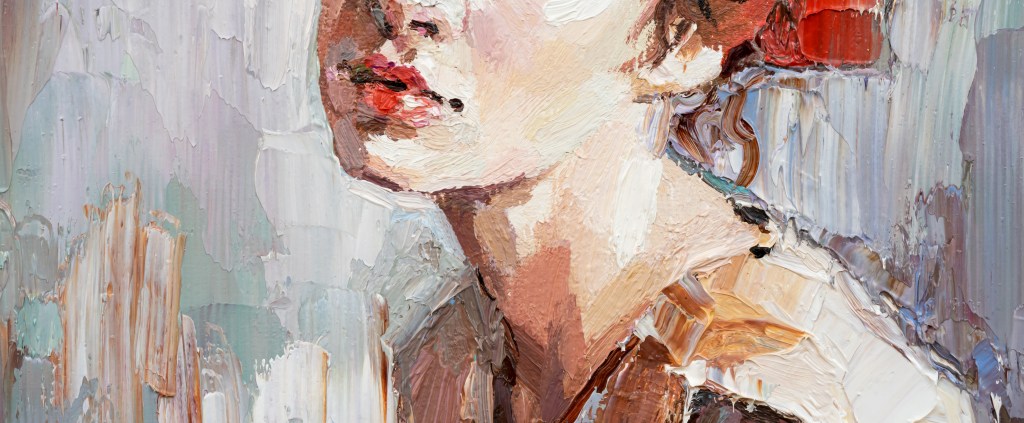 Basic Artwork Care & Maintenance
If you have a fine art collection, it's important that you care for, store, and display it properly. Damage can be caused by touching your work without gloves, hanging your art incorrectly, or any extremes in temperature. Read on for tips on how to properly care for your artwork to keep it in tip top condition!
Use white gloves while handling art
Even if your hands appear clean, you probably have oils on your hands that could potentially get on the painting and cause damage. It's a best practice to wear a pair of lightweight gloves when handling artwork.
Move artwork correctly
When moving artwork to a new location, be sure to carry both sides of the frame so that the weight is evenly distributed. Always lean a canvas against a flat surface, as anything else might cause stretching.
Hang art properly
When hanging fine art, it's important to consider the size and weight of the artwork, as well as the sturdiness of the wall itself. You'll want to make sure that the wall is strong enough to hold the art.
The best setup is to mount two eye hooks on a frame and connect them with a sturdy wire. This will allow you to straighten the painting once hanging on the wall, without having to worry about perfectly placing the nail or screw. Heavier works should be mounted into the studs of the wall, with multiple anchor points for extra support.
It's also important to hang artwork out of the reach of children and pets.
Temperature and Humidity
For its protection, keep artwork away from any extremes in temperature. The temperature is recommended to stay between 69 and 75 degrees Fahrenheit. Extremes in temperature, as well as moisture and humidity, can cause damage.
Keep your artwork away from direct sunlight, and even from some higher wattage ceiling lights, as this can cause damage and fading. Keep your work away from any cooling or heating units.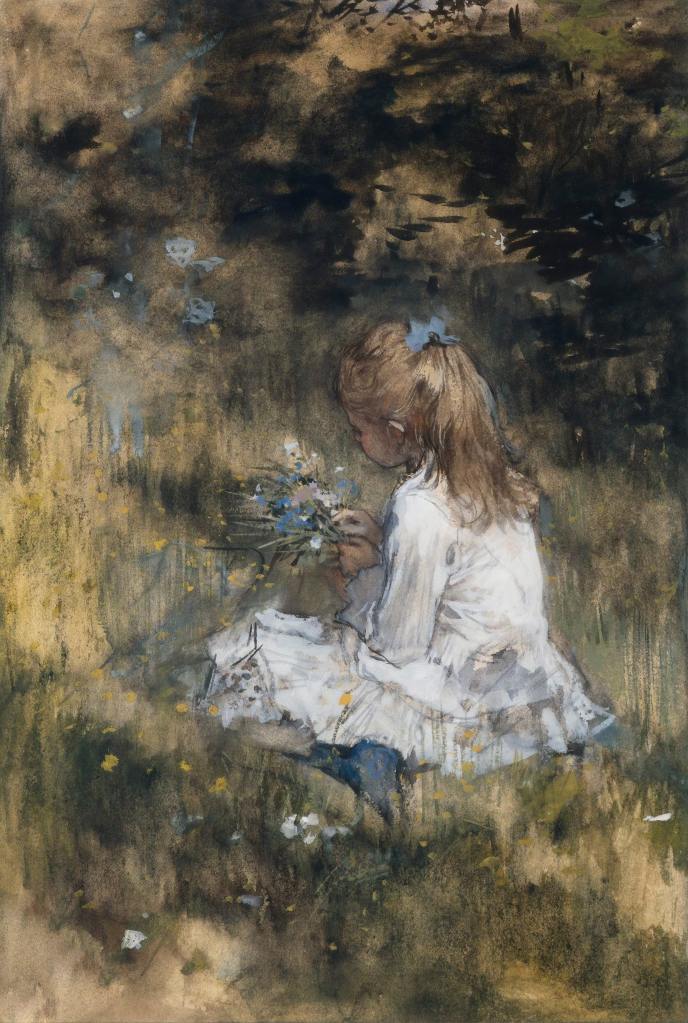 Cleaning Art Collection
It's important that you regularly clean your collection of art – and it's especially important that you clean it properly! Cleaning the wrong way can cause permanent damage to the art. Read on for tips on how to properly clean your works of art to maintain them for years to come.
Dust regularly
Paintings should be lightly dusted a few times annually. Take the painting off the wall before dusting and lean it against the wall – this will ensure that the painting doesn't fall while you are dusting.
Use a dry cloth or a clean and soft painter's brush to dust your paintings. Avoid using feather dusters. While dusting, check the work for signs of deterioration. If you see signs of flaking or chipping paint, don't dust the artwork. As an extra precaution, be sure to wear gloves while you are dusting the work. You don't want any oil or dirt from your hands to cause damage.
Check for dampness
Artwork done on paper is most likely to become damp. If the work is made of canvas, the signs of dampness will show up first on the back of the canvas. You may find discoloration or brown marks. You can have the art professionally restored to make it last.
Never use chemicals
Many cleaning products are abrasive, and even water can cause damage to your fine art. Stick to cleaning using a soft brush. If the painting is expensive or you're trying to avoid damage, think about having it cleaned professionally.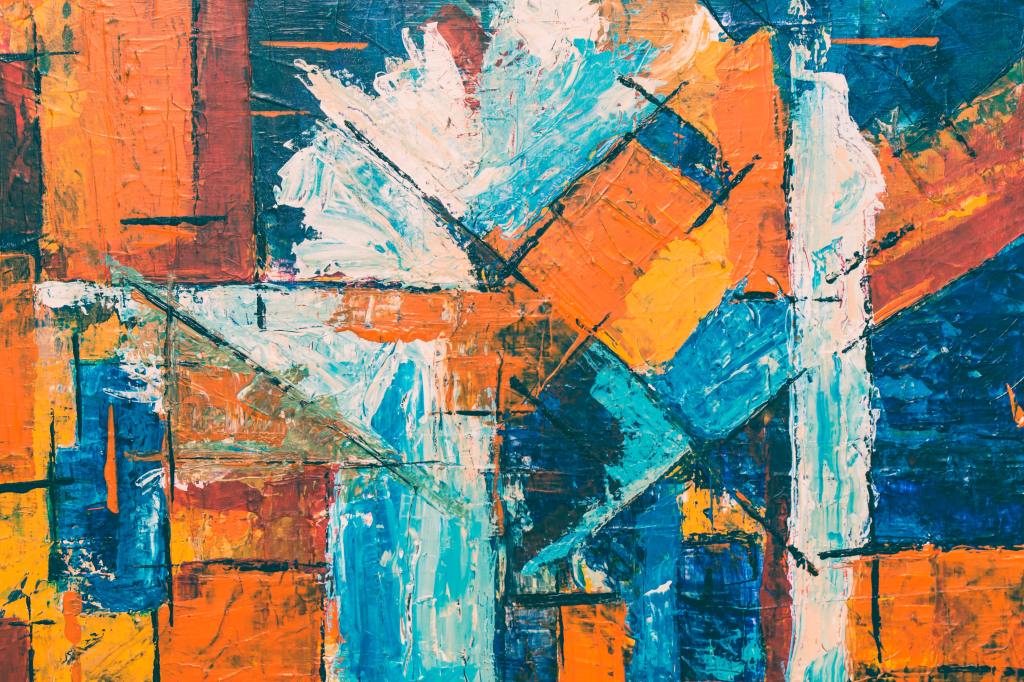 Storage of Paintings and Other Artworks
If you are packing your artwork to be placed in a storage space, you'll want to wrap and store it carefully to avoid any damage during storage. Bubble wrap is a great tool to use, as it keeps the art clean and also prevents damage. Store your bubble wrapped art pieces in well-fitted boxes. If the box is too large, consider cutting it down to size – you don't want there to be too much extra space for the painting to move around.
For framed pieces, wrap them in bubble wrap and seal them with packing tape. Pad the front and back of the art with cardboard for extra protection. For unframed pieces, you may want to use a sheet of silicone release paper to cover the canvas before sealing it with packing tape (be sure that the tape doesn't touch the canvas). Wrap this in bubble wrap and use hardboard to cover the front and back of the canvas.
Finally, don't forget to consider where you store your paintings. Avoid putting them in places that are damp or that could become damp (such as a basement area). Be sure to keep them in the proper temperature range. You may want to consider a climate controlled storage unit if you have a large quantity of art that you are storing.
The Right Way to Pack Paintings for Shipping
If you are preparing to ship your paintings, it's important that you pack them properly! Here are some tips for how to do this to avoid causing any damage.
Minimize human contact: You'll want to start by minimizing human contact with the painting in all settings, including inside your home, in storage, or inside of the moving truck. This can be done by creating a barrier between you and the painting while packing it.
Wrap in plastic: Use a solid sheet of durable plastic to wrap up your paintings. This will help keep them clean and protect them while moving them.
Seal with styrofoam: Pack your carefully wrapped painting in a custom-sized styrofoam box to keep it safe. This will prevent the artwork from moving around during the move, and will help prevent damage.
Place the painting in a tight-fitting cardboard box: After sealing with styrofoam, place the painting in a snug-fitting cardboard box. Find a box that is the perfect size to store your painting. If you can't find one in the correct size, cut a larger box down to size with a box cutter.
Pack with dense packing material: Fill up any empty space in the box with a dense packing material, such as packing peanuts. This will keep the painting from moving around while it's being transported. Once everything fits snugly, seal the entire box shut with packing tape.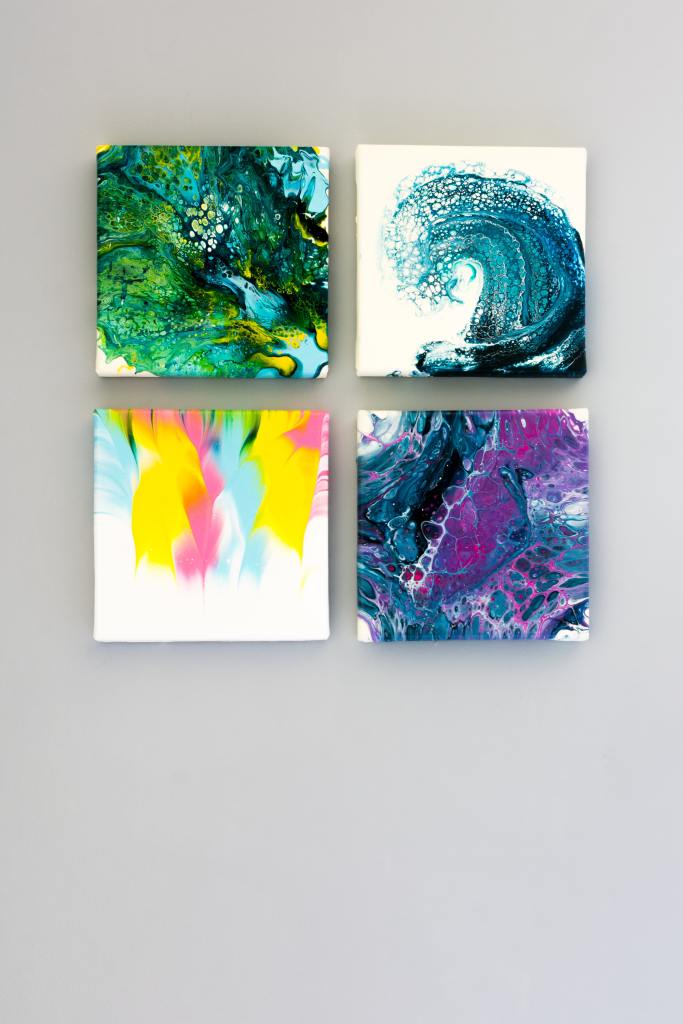 Safe Transport of Paintings and Artworks
Once you've packed your artwork appropriately, it's time for it to be sent to its new location. Here are some tips for ensuring that it arrives safely.
Be careful when driving: If you are driving the painting yourself, be sure to practice safe driving. Take turns slowly and don't stop suddenly. You don't want your painting shifting around before it arrives at its final destination.
Select a reliable carrier: If you are using a professional shipping company, such as FedEx, UPS, or USPS, be sure to select a reliable carrier. You can check their pricing online to compare their rates and find out what you will need to pay for shipping.
Pack the painting vertically: Make sure that your painting is upright during transport. If it lies flat, something could fall onto the painting and cause damage.
Cushion your artwork with other objects: Use other objects, such as a blanket or a pillow, to cushion the work and prevent it from sliding around.
Get insurance: The truth is, there's no way to control every factor when it comes to shipping your painting – especially if you are trusting another service for the shipping. Fortunately, you can purchase insurance for your art pieces to ensure that you are covered in the event of an accident.
Protect Your Art Investment
Read on for tips on how to project your art investment.
Keep the Bill of Sale
When purchasing artwork, you should always receive a bill of sale. Keep this bill and store it away for your records.
Ensure the Type of Artwork is stated in the Letter of Authenticity
It's also important that you receive a letter of authenticity when you purchase your artwork, especially if the piece is limited edition. You should keep this letter with the bill of sale and store it away for your records.
Keep all artwork documentation
Keep the bill of sale, the letter of authenticity, and any other supporting documentation that comes with your artwork. Store this away in a safe place where you can easily access it if you need to.
Attach the artist's information at the back of the artwork
It's important to remember who the artist was that created the work of art. Keep information, such as their biography, the date the painting was made, and any other interesting details and attach it to the back of the artwork. This is good information for you to have, and should the artwork ever change hands, it ensures that the new owner has information about the artist.
Get Artwork Insurance
Finally, one of the most important ways you can protect your artwork is to get art insurance. This will ensure that you are protected from any unexpected events. Get an art insurance quote today to start protecting your collection now!
FAQs
How Do You Prevent Mold on Paintings in Storage?
To prevent mold on paintings in storage, keep them away from damp areas or areas that could become damp, such as a basement. Store in a dry and temperature-controlled space.
Can You Store Paintings in a Storage Unit?
You can store paintings in a storage unit, but you may want to opt for a climate-controlled storage unit. This will ensure that your art stays in the right temperature range.
How Do You Protect Art from Sunlight?
It's important to protect your art by keeping it out of direct sunlight. Place your art away from windows – and even away from especially bright interior lighting.
Sources
https://www.lifestorage.com/blog/storage/store-a-painting/amp/
https://theartling.com/en/artzine/protect-art-how-to-care-clean-store/
https://www.artworkarchive.com/blog/how-to-store-your-art-collection-like-an-expert
About Collectibles Insurance Services
Collectibles Insurance Services has been protecting collections since 1966 and all coverage is provided by a carrier with a group rating of "A" (Excellent) by AM Best, the leading rating agency for the insurance industry.

Comprehensive coverage includes, but is not limited to: accidental breakage, burglary, fire, flood, loss in the mail, theft, natural disasters, and other causes of loss unless specifically excluded from the policy. Deductibles start at $0 for collector policies and we provide coverage for the market value of your collection for losses in excess of $50.

Additionally the protection extends At home and away, and we don't require collection itemization and serial number nor extensive paperwork and red tape.