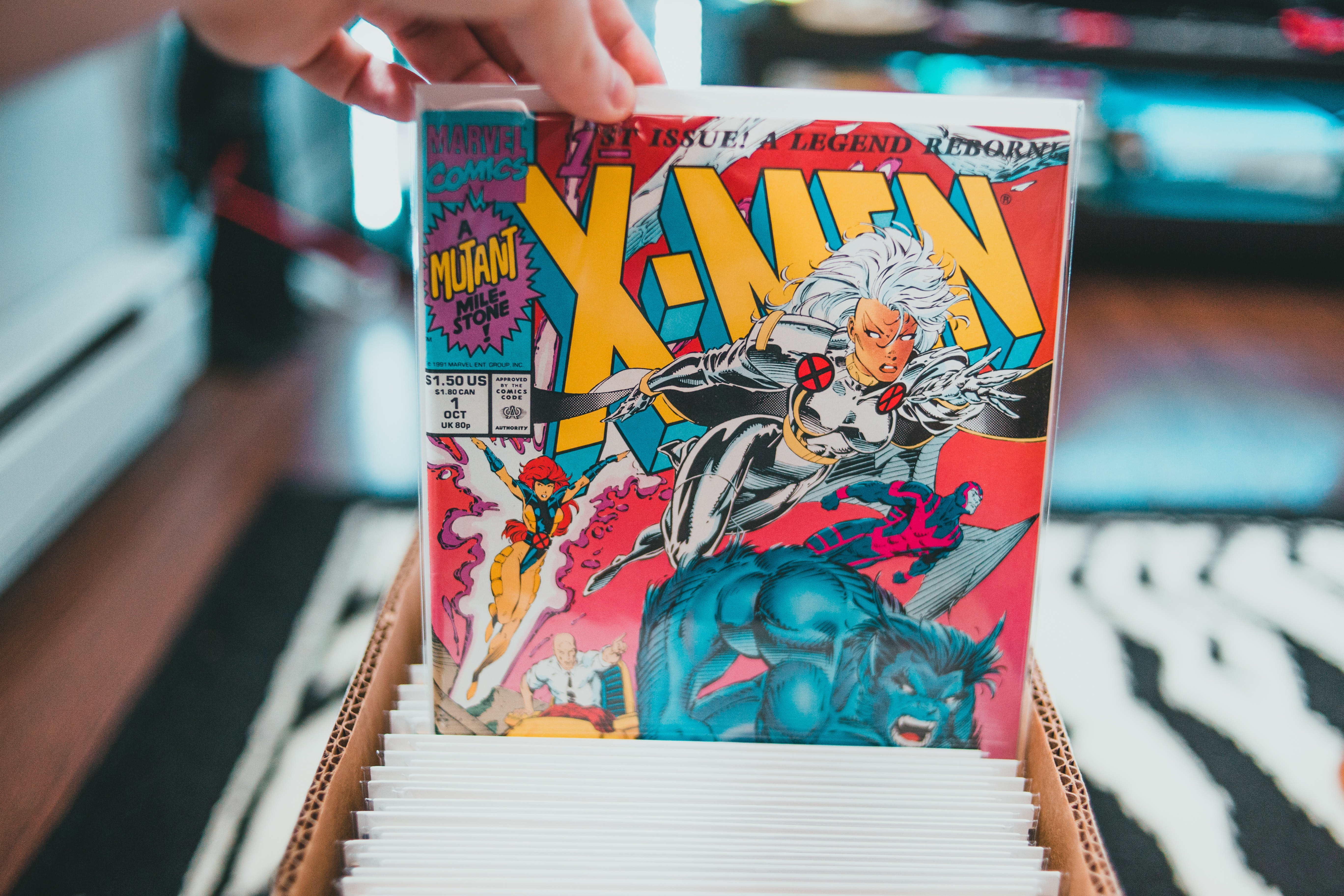 How To Buy Comic Books: A Complete Guide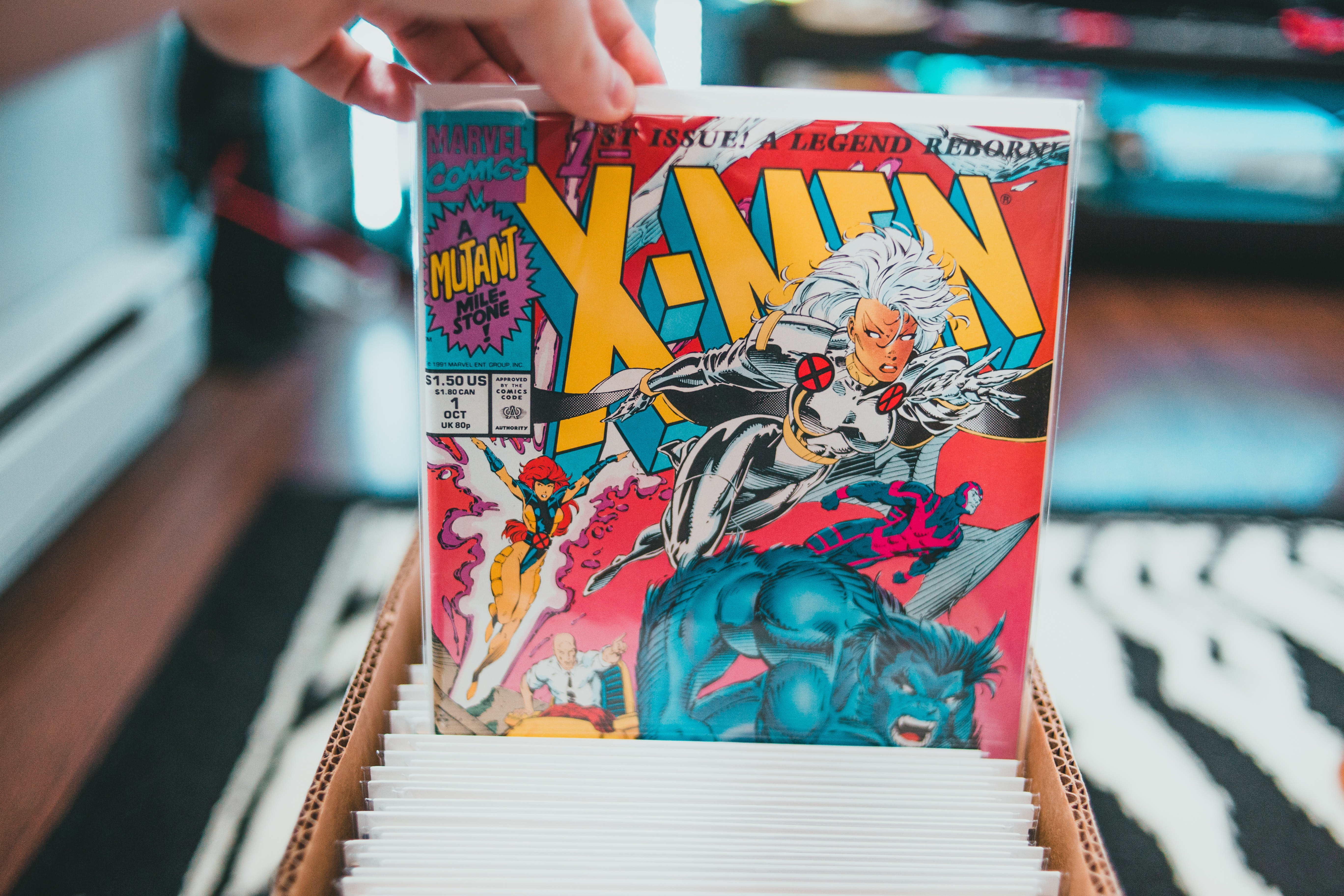 How To Buy Comic Books: A Complete Guide
For the comic newbie, starting to read comics is exciting, if not a bit overwhelming. With so many different series, characters, and comic book publishers out there, where does one get started? How can you decide which series you would enjoy reading? Where do you purchase comic books? How do you keep up with new releases and learn what's available on the market?
We've created a guide to help you get started with reading and purchasing comics. Read on for our best tips on where to shop, how to decide what to read, and a list of some of the most expensive and most popular comics of all time.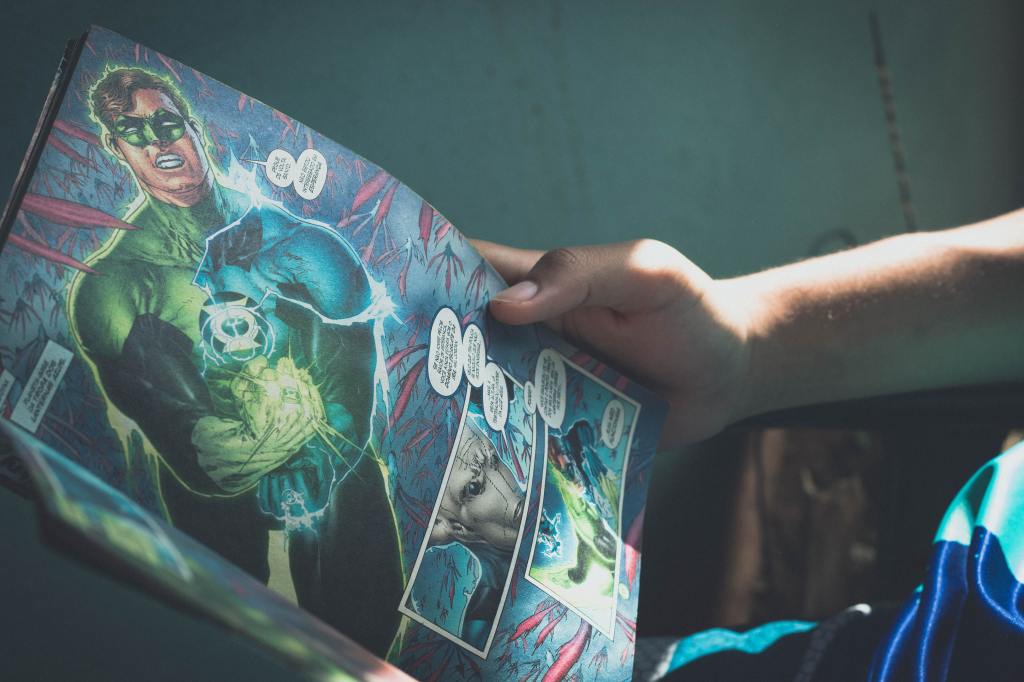 Shopping for Comic Books
Comic book shops are unique and colorful. A typical shop gets new comics and graphic novels almost every week. They also have other cool items such as action figures, statues, toys and collectibles, Funko Pops, and more.
Comic book shops often have a special focus; some will have just new monthly reads, without stocking back issues. Some sell graphic novels exclusively. There are also shops where comics themselves are a second thought, and the store is mostly taken up by toys and collectibles.
New issues typically have some sort of indicator that they are brand new, making them easier to find. If you are looking for a specific issue of a comic, you can let the store owner know – they might be able to order it for you!
Pay Attention to Comic Shop's Name
To get an idea of what a comic shop sells, pay attention to it's name. A typical full service shop that carries a blend of comic books and collectibles will usually have "comics" in the name. Often, a store will be more descriptive and have a name like "Comics & _____". This is typically a great indicator of what they sell at the shop.
How To Know the Latest Issues?
Typically, the latest issues of a particular series will have something to indicate this, which makes them easier to spot. Most comic book series will send out a new issue every month, but sometimes you'll find new issues are more or less frequent, such as weekly or bi-weekly.
What can I do to ensure I don't miss anything?
To ensure that you don't miss any new issues of your favorite comic, you can set up a pull list or a subscription service. A pull list is a list that can be set up with a specific shop. The shop owner will pull the issue of your desired comic and hold it for you in the store. If you do set up a pull list, be sure to go in and purchase your books rather than let them sit – you have committed to buying them!
Some – though not all – comic book series are also available by subscription. Look online to see if your favorite series offers a subscription service!
How do I know the comics that are being released?
A great way to learn which comics are being released is to check out comic catalogs. One major (and very thick) catalog is called Previews. Recently, two other distributors have started issuing catalogs: Lunar Distribution (for Detective Comics and other publishers) and Penguin Random House (for Marvel and other publishers). These monthly catalogs list comics, toys, games, and other pop culture collectibles.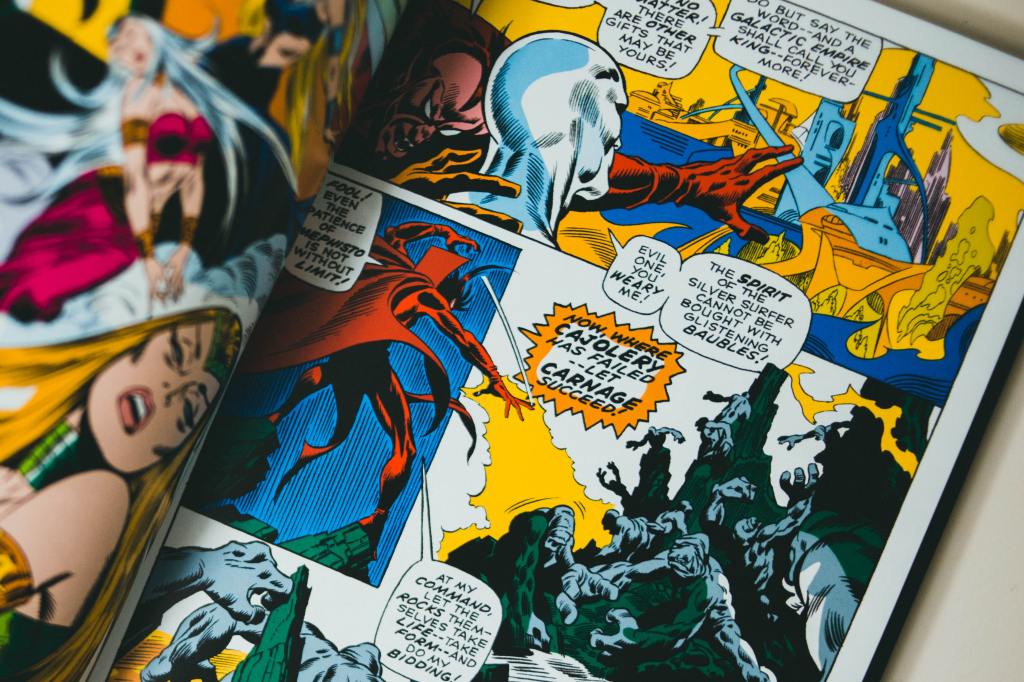 What Comic Books To Buy for Beginners
Not sure where to begin when it comes to reading comics? Here are some of the top comic series and producers – they are a great place for a newbie to get started.
DC Comics: Also known as Detective Comics, DC published it's first comic in 1937. They are best known for their iconic superhero characters which include Superman, Batman, Wonder Woman, Flash, Aquaman, Green Lantern, Cyborg, and more. DC is a classic comic book publisher and a great place to start if you're new to comics.
Marvel Comics: Another classic comic book publisher is Marvel Comics, which started out as Timely Comics in 1939. The Marvel Comics name was first used in 1961. They are known for superheroes such as Spider-Man, The Fantastic Four, Iron Man, Captain America, Thor, Doctor Strange, Hulk, Wolverine, and Captain Marvel. Marvel was acquired by the Walt Disney Company in 2009.
Archie Comics: Archie Comics are also a classic, but they are not known for their superhero characters. These characters were first created in 1941, and they include favorites such as Archie, Jughead, Betty, and Veronica. The comic books tell stories that feature these characters, including the Archie's struggle of choosing between Betty and Veronica.
Star Wars: Star Wars comics have been made by various publishers since the release of the films, but Marvel is best known for producing a Star Wars series. The stories featured the characters we all know and love from the film, such as Luke Skywalker, Hans Solo, Princess Leia, and more.
Image Comics: Founded in 1992 by a collective of best-selling artists, Image Comics is the third largest comics publisher in the United States. They produce both comics and graphic novels in almost every genre you can imagine. Their best-known publications include Spawn, Savage Dragon, Witchblade, Bone, The Walking Dead, Invincible, Jupiter's Legacy, Kiss Ass, and Radiant Black.
Vertigo Comics: Also known as DC Vertigo, Vertigo Comics was spun off of DC Comics in 1993. Vertigo was established as a comic book producer for mature readers, featuring content that was deemed inappropriate for the main DC comics brand. Their first original series was called "Death: The High Cost of Living."
Dark Horse: Founded in 1986, Dark Horse publishes comic books, graphic novels, and manga. They are the forth largest US comic book publishing company. They have publishg comics such as Sin City, Hellboy, Yojimbo, and Umbrella Academy.
Valiant Comics: Founded in 1989 by former Marvel editor-in-chief Jim Shooter, Valient Comics was sold to Acclaim Entertainment in 1994. They produced comic books such as Bloodshot , Harbinger, Ninjak, H.A.R.D. Corps, The Second Life of Dr. Mirage, and Timewalker.
Choose What Comic Books You Like!
Choosing your favorite comic series can be a lot of fun! Take a moment to think about what you might be interested in and do some research on what comics might interest you most. Read on for some tips on finding your favorite comics!
Make a list of the types of comics you're interested in
When considering what comics you will be interested in, think about what type of movies and tv shows you enjoy, especially those that are movies based on comic books (especially DC and Marvel Comics). Think about what kinds of stories you are interested in reading. This should be a great start in determining which series of comics to start reading first! Make a list detailing which books you are interested in, and considering numbering it based on your level of interest.
Try free Comics First
There are a great variety of comics that are available for free, and these can be a great place to get started. Consider websites such as Webtoon that publish comics that you can read online, or look for comics at your local library.
Ask your friends
Have friends who are interested in comics? Talk to them and find out what their favorite series are! If they know your taste, ask them what comics they recommend for you to start reading.
Discover what you really like
The best way to discover comics you really like is to read a variety of comics. As you go, you'll find out which types of comics pique your interest and which you would rather leave on the shelf.
The Most Expensive Comic Books
What comics are currently the most expensive on the market? Here is our list of the ten 10 most expensive comic books ever sold!
"Action Comics" #1, CGC 9.0 ($3,207,852)
"Amazing Fantasy" #15, CGC 9.6 ($1,100,000)
"Detective Comics" #27, CGC 8.0 ($1,075,000)
"Batman" #1, CGC 9.2 ($567,625)
"X-Men" #1, CGC 9.8 ($492,937.50)
"Flash Comics" #1, CGC 9.6 ($450,000)
"Tales of Suspense" #39, CGC 9.6 ($375,000)
"Marvel Comics" #1, CGC 9.0 ($350,000)
"Captain America Comics" #1, CGC 9.2 ($343,057)
"Incredible Hulk" #1, CGC 9.2 ($326,000)
What's The Trend?
What are some of the hottest comic books right now? Here is a list of some of the newest and most popular comic releases.
Nightwing #100 (DC)
The Flash #791 (DC)
Batman/Superman World's Finest (DC)
Venom #15 (Marvel)
Hulk #11 (Marvel)
Art Brut #2 (Image Comics)
House of Slaughter #11 (Boom Studios)
The Walking Dead Deluxe #55 (Skybound)
I Hate Fairyland #3 (Image Comics)
Night Club #2 (Image Comics)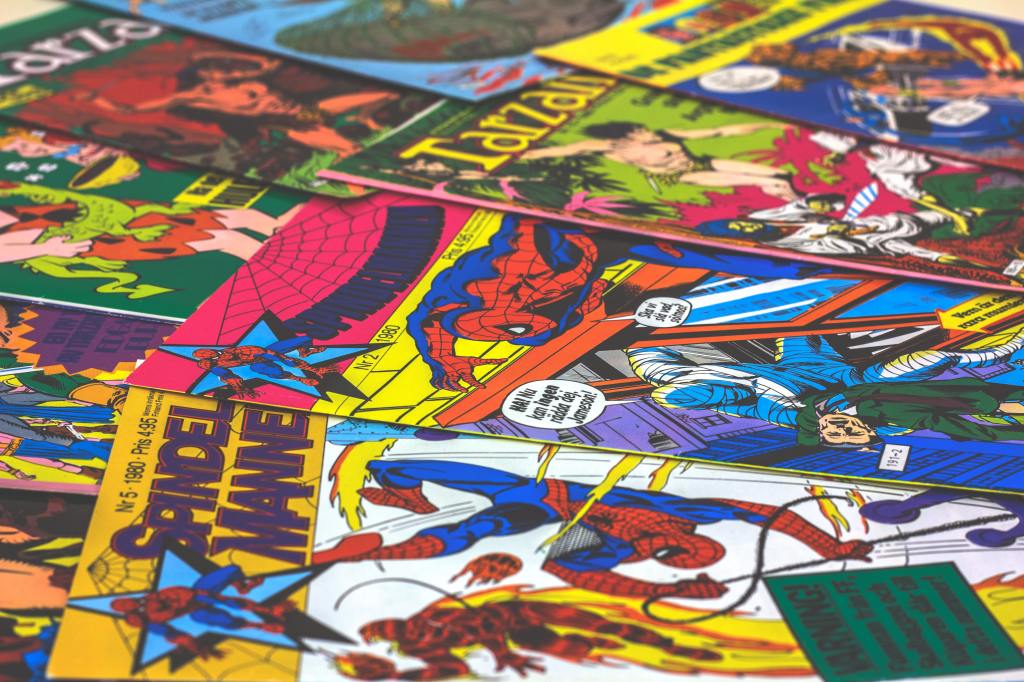 FAQs
How do I start buying comic books?
Start by figuring out which series you are interested in reading – you can determine this by thinking about your favorite tv shows and movies, or by talking to other comic book fans and getting their recommendations. Then, start purchasing books from that series at your local comic book store or online. If you really like a series, consider creating a pull list at your local store or subscribing to the comic, if a subscription is available.
Do I have to read comics in order?
While it's not absolutely necessary, reading comics in order is the best way to get to know a series and see the overarching storyline. That said, sometimes first issues of certain comics can be harder to obtain – so do this when you are able, but if you do happen to read a series out of order, don't feel too badly about it!
What if I want to sell some old comics to my local comic shore?
A great way to sell comics that you are no longer interested in is to sell them to your local comic book store. Keep in mind that they are looking to make a profit by reselling your books, so you may not fetch top dollar for them. To make the most out of the comics you are selling, consider selling on eBay or Heritage Auctions.
Is buying copies of certain issues that I think will be valuable in the future a good idea?
Buying issues that you believe might be valuable down the line might be a good idea – if you know what you are doing! Be sure to research the comic book market overall so that you are aware of market trends and which books tend to increase in value. First issues, series that are being made into a movie, and first appearances of a specific character or costume tend to increase in value over time.
Sources
https://en.wikipedia.org/wiki/DC_Comics
https://en.wikipedia.org/wiki/Marvel_Comics
https://en.wikipedia.org/wiki/Archie_Comics
https://en.wikipedia.org/wiki/Image_Comics
https://en.wikipedia.org/wiki/Vertigo_Comics
https://en.wikipedia.org/wiki/Dark_Horse_Comics
https://leagueofcomicgeeks.com/comics/new-comics
https://www.howtolovecomics.com/start-reading-comics/
https://www.thepopverse.com/how-to-buy-comics-comic-books-graphic-novel-store-shop-guide-lcs
https://www.comicbookherald.com/how-to-start-reading-comics/amp/
About Collectibles Insurance Services
Collectibles Insurance Services has been protecting collections since 1966 and all coverage is provided by a carrier with a group rating of "A" (Excellent) by AM Best, the leading rating agency for the insurance industry.

Comprehensive coverage includes, but is not limited to: accidental breakage, burglary, fire, flood, loss in the mail, theft, natural disasters, and other causes of loss unless specifically excluded from the policy. Deductibles start at $0 for collector policies and we provide coverage for the market value of your collection for losses in excess of $50.

Additionally the protection extends At home and away, and we don't require collection itemization and serial number nor extensive paperwork and red tape.