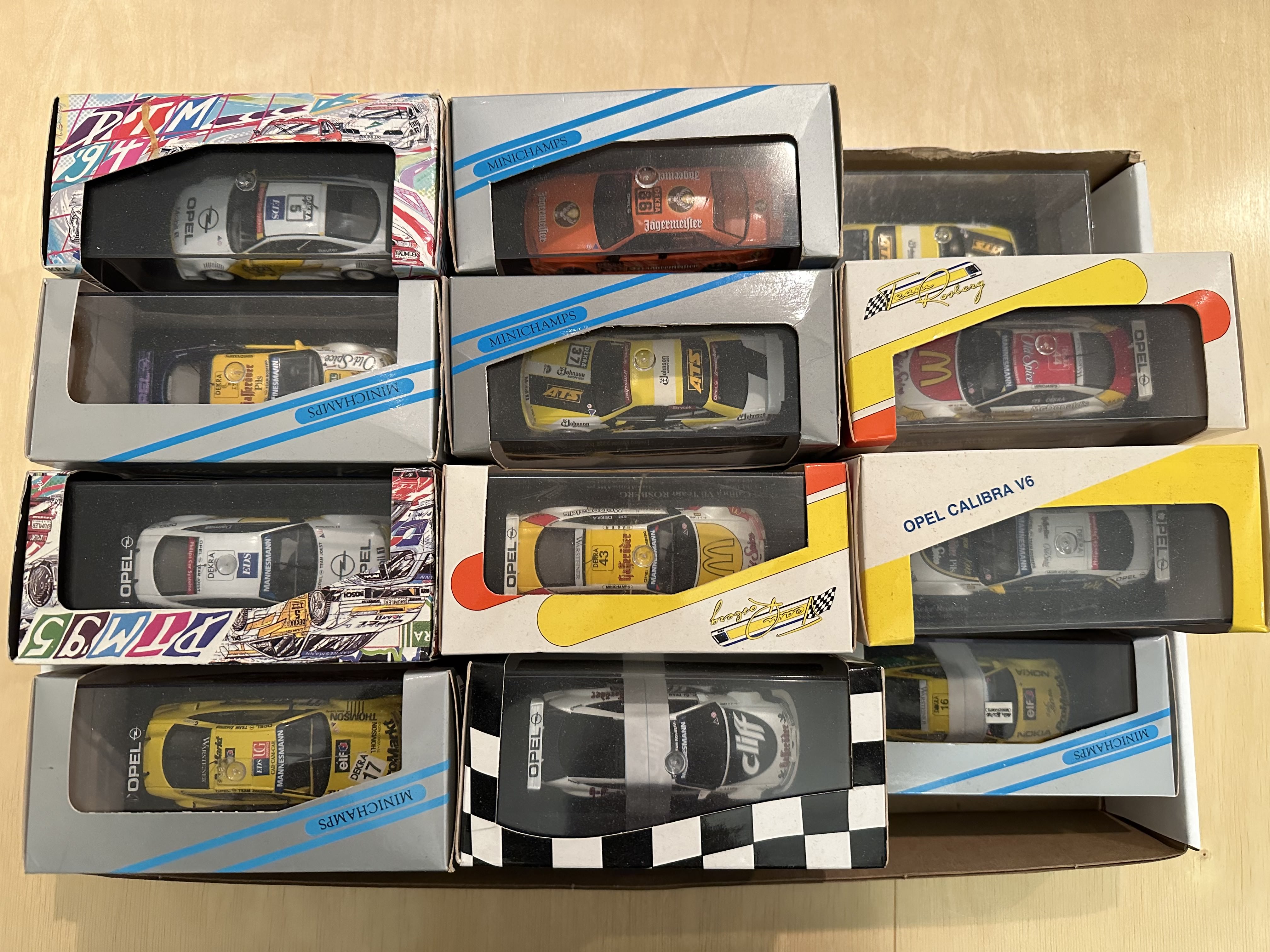 Model Car Collector Has Accumulated Around 1,000 Cars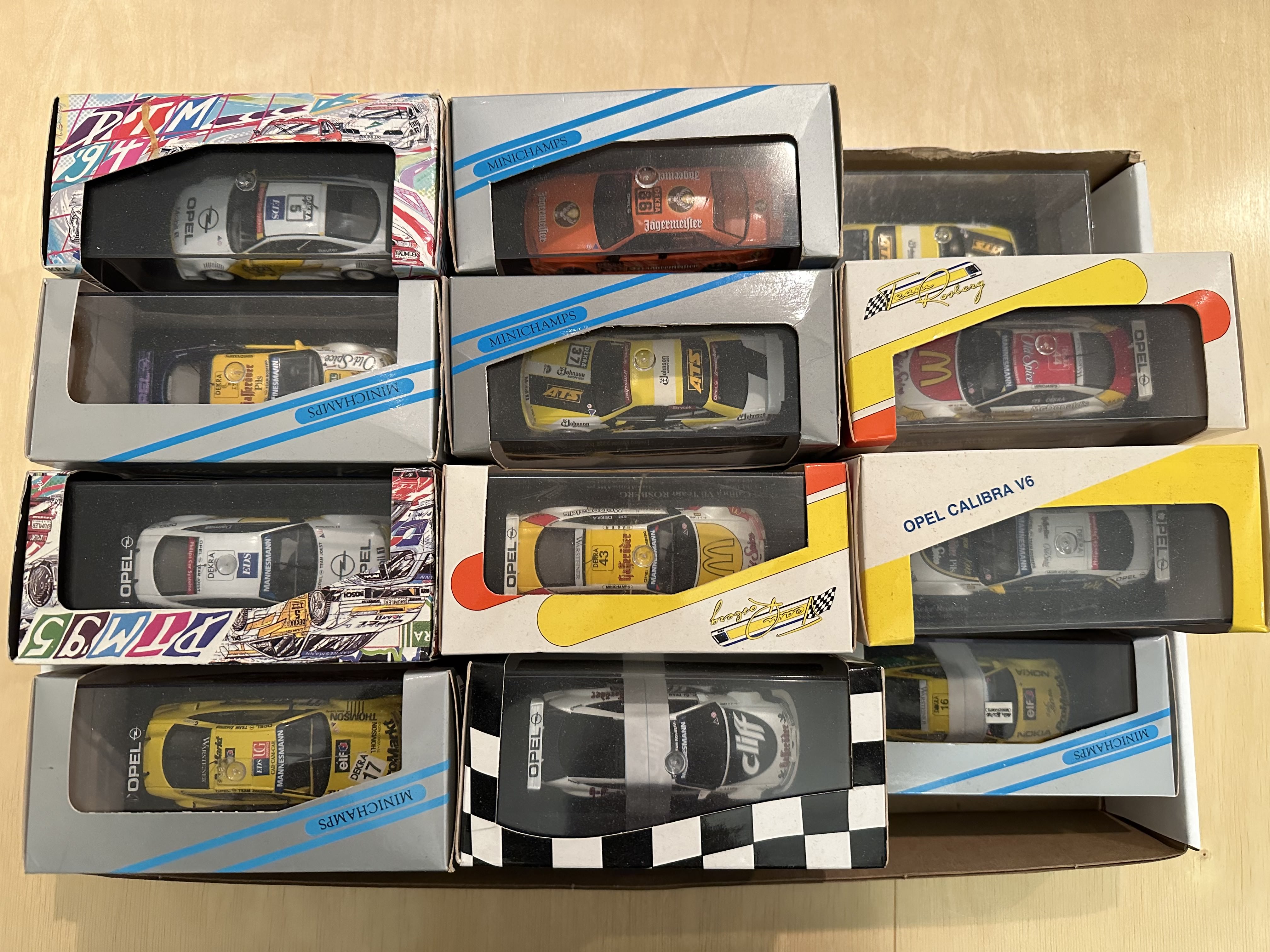 Model Car Collector Has Accumulated Around 1,000 Cars
Mark Palmer's love of model cars started in 1990 on one of his first trips to Europe to visit the Porsche factory. After owning a 1976 930 Porsche turbo prototype and racing Porsches since 1980, a visit to watch Porsches being built and a test drive at the test facility was a dream come true. Upon seeing the displays of their 1:43 scale die-cast models, he was hooked! He used to travel to Europe at least twice a year to watch DTM races and Porsche support races. He enjoyed watching these races with friends who owned toy stores, where he would purchase items to start his growing collection. His first purchase for the collection was an early 2002 BMW turbo, a special edition limited series that came in its own boxed case.
Mark's collection is special because of how complete it is. The collection contains every car that was on the grid or in a race in the DTM races in Germany from 1988 until 2004. But the collection doesn't just contain cars from the German races – it also contains Formula 1 cars. "I have classic Formula 1 cars from the 1976 races through 2022," shares Mark. "I also have Indianapolis series cars that run in our country, many cars from the series below the DTM series in Europe called the British Touring Car series or BTTC, as well as many years of Porsche Cup and Porsche GT3 race cars."
In addition to the cars, he has the sports car manuals ("Tourenwagen Story" manuals from 1988 – 2005 for the DTM series) that give the history of that year of racing. He also has approximately 35 manufacturers catalogs from Minichamps and BMW in addition to over twenty DTM programs from the early 80s and 90s.
Of his collection of over 1,000 models, Mark does have a favorite. "If this place were on fire and I could only take one it would be the 'Andora.' It's painted by a famous artist. It's from the 1990 DTM series in Germany – a limited boxed edition. It just happens to be driven by a woman, Ellen Lohr. There were very few women racing cars back then."
When Mark started buying the cars, Germany's monetary system was still the Deutschmark. The cars he purchased were inexpensive – the equivalent of $5 – $10. "The most expensive cars I ever bought were some handmade cars that the manufacturers never produced and those were $200 each."
Mark's collection contains an interesting variety of cars. There are a whole series of models that are street cars that were Alfas, BMW, Mercedes, Audi, Opel, and a variety of Porsches (935's, 956's, 962's and Porsche Cup cars). He also has about 30 DTM models (raced by privateer's) that were never made by the manufacturer but were handmade by model makers and other collectors. He also has a lot of limited-edition sets. Much of his early collection includes tobacco sponsors cars – before tobacco advertising was banned in Europe in the 80s. He has a few very expensive cars that have "Marlboro" stamped on them. "There's quite a bit of stuff!" shares Mark.
Mark's collection is stored in his home and in a model room. The cars are stored on shelves behind glass doors, and they are sorted by racing series and then by date. Mark has all of the original packaging for all the cars in his collection.
About Collectibles Insurance Services
Collectibles Insurance Services has been protecting collections since 1966 and all coverage is provided by a carrier with a group rating of "A" (Excellent) by AM Best, the leading rating agency for the insurance industry.

Comprehensive coverage includes, but is not limited to: accidental breakage, burglary, fire, flood, loss in the mail, theft, natural disasters, and other causes of loss unless specifically excluded from the policy. Deductibles start at $0 for collector policies and we provide coverage for the market value of your collection for losses in excess of $50.

Additionally the protection extends At home and away, and we don't require collection itemization and serial number nor extensive paperwork and red tape.