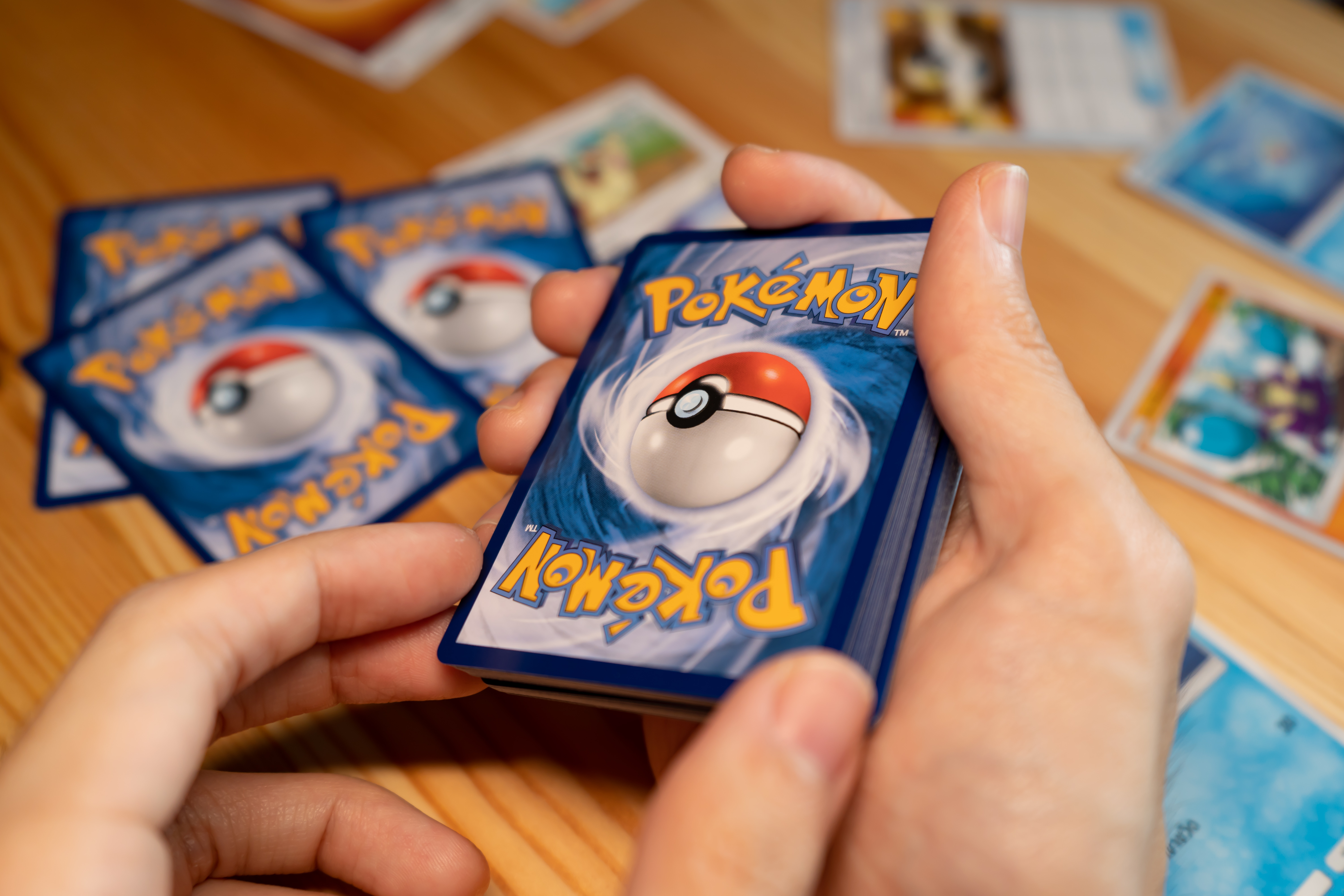 The Surprising Investment Potential of Pokemon Cards: A Beginner's Guide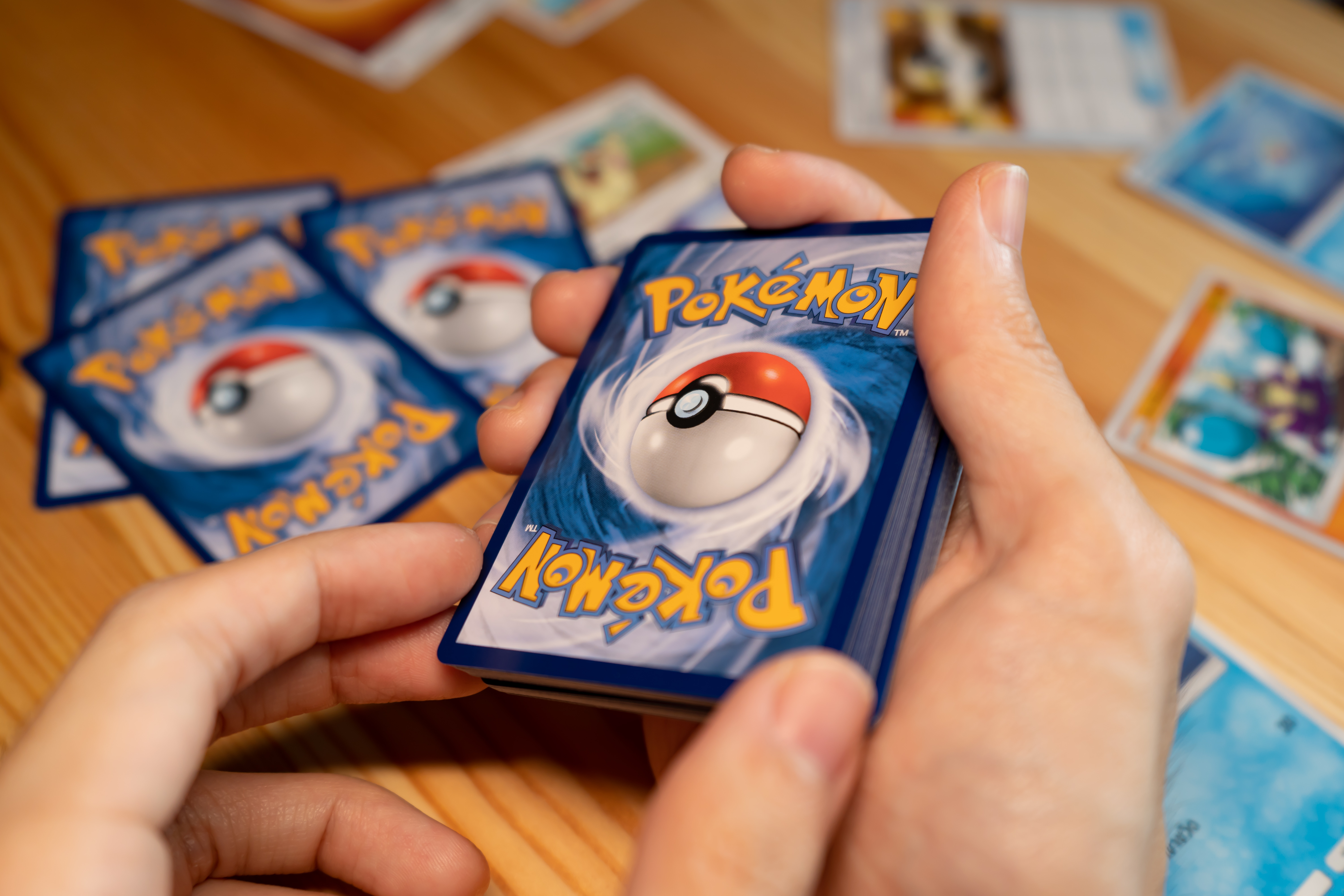 The Surprising Investment Potential of Pokemon Cards: A Beginner's Guide
Since their inception in 1996, Pokémon cards have remained a popular collectible item. They started in Japan and made their way into America a few years later. Throughout the years, their popularity has only increased, aided in part by the COVID-19 pandemic.
During the pandemic, collectors of Pokémon cards found themselves with more time on their hands for organizing, grading, and adding to their collections. This led to a spike of interest in Pokémon cards, and caused PSA Grading and Authentication services to temporarily suspend their operations due to the high volume of submissions.
Today, Pokémon cards are viewed as a viable investment option, with collectors shelling out big bucks for the rarest cards. With global popularity, these cards are set to continue to increase in value in the future, making them a fantastic investment opportunity.
Are you a Pokemon card collector – or do you want to start collecting cards? Look no further! This article is the perfect guide for the card collector who is just getting started – or for the experienced collector looking to learn more.
Keep reading for tips and tricks for collecting and investing in Pokémon cards.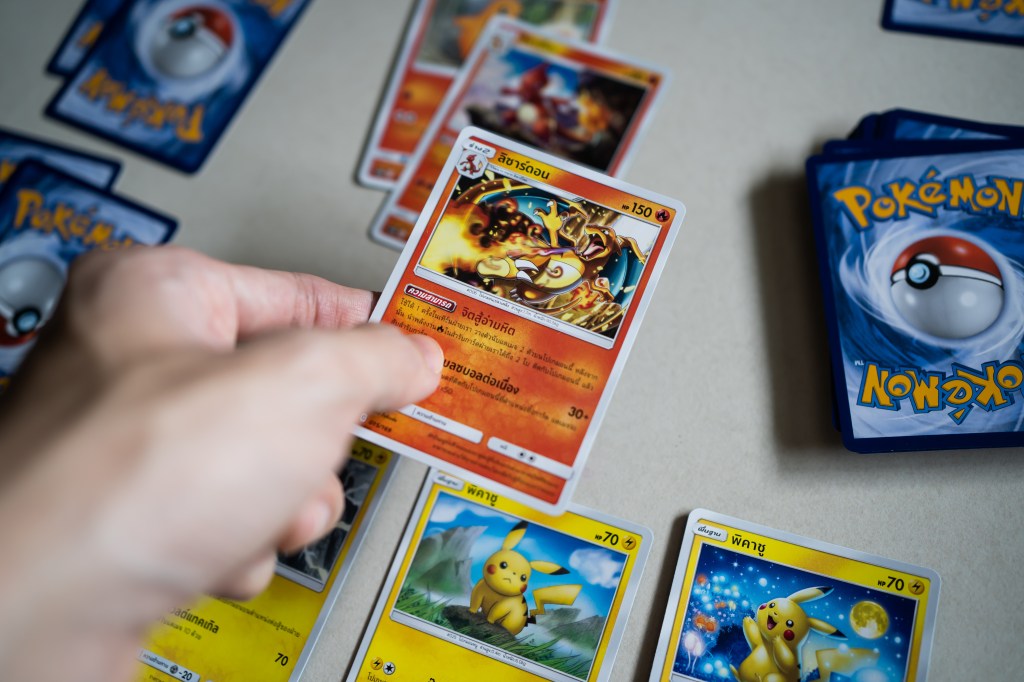 Brief History of Pokemon Cards
Created by Satoshi Tajiri and Ken Sugimori in the 90s, the first Pokémon trading cards were released in Japan in October 1996. This set contained 102 cards and featured drawings by Ken Sugimori, Mitsuhiro Arita, and Keiji Kinebuchi.
Wizards of the Coast (also known for producing Magic the Gathering cards) brought the Pokémon Trading Card Game to America in 1999, where the popularity of Pokémon cards took off.
Over 40 billion cards have been printed to date, and they have become a sought-after collectible item. Collectors will spend a pretty penny to acquire rare cards, and they have come to be viewed as an investment.
Pokemon's 25th Anniversary
In 2021, Pokemon celebrated its 25th Anniversary. The entire year was dedicated to various festivities observing this incredible milestone, as well as plenty of special Pokemon releases.
Singer Katy Perry was involved in the celebrations, even releasing a single that was featured on the Pokemon 25 music album, along with other popular musicians such as Post Malone, Vince Staples, and more.
During the year, McDonalds released an exclusive collection of 50 Pokémon cards that appeared in their Happy Meals.
On February 27, which is considered Pokemon Day, singer Post Malone participated in a four-song virtual concert to celebrate the day.
Pokemon's 25th Anniversary also saw the release of popular Pokemon video games for the Nintendo Switch, as well as the special release of new sets of Pokémon cards.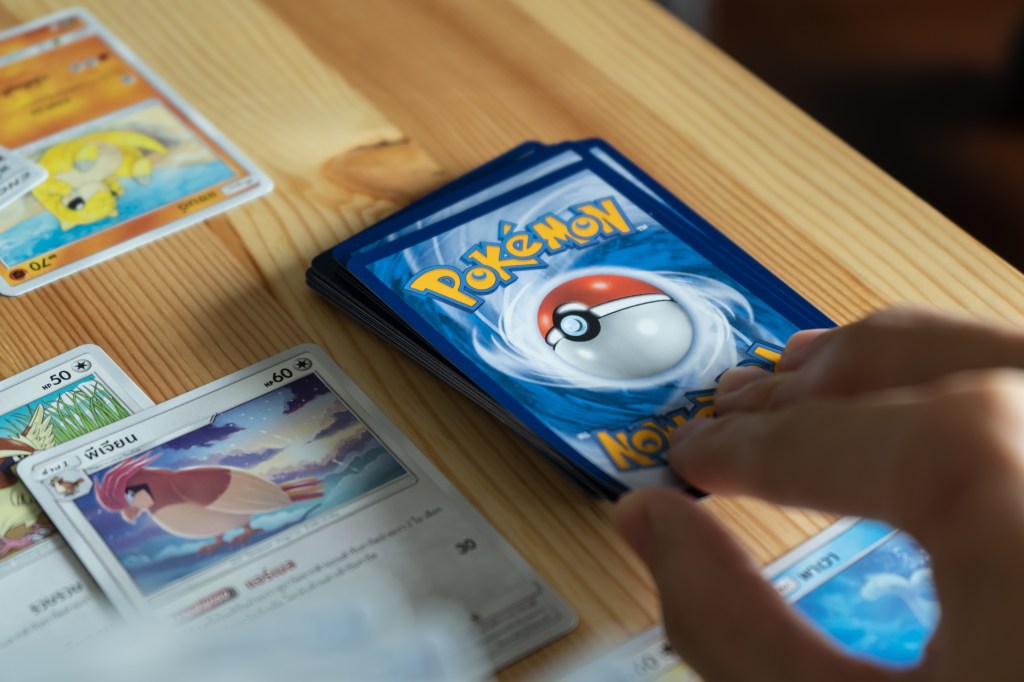 The Value of Pokemon Cards Today
The COVID-19 pandemic created a huge resurgence of interest in Pokemon card collecting – perhaps due to the extra time that collectors had on hand to organize their existing collection and make new purchases. This resurgence has most certainly contributed to their status as an investment option.
Although the interest in Pokemon has slowed since the pandemic, the cards are still popular today. Like with any investment, you will want to diversify your card collection to ensure it retains its value.
Will Pokemon cards continue to increase in value?
While Pokemon cards have been increasing steadily in value, you may wonder – will the value continue to increase? The likely answer to this question yes, but it's important to keep in mind that not every Pokemon card is super valuable – some hold their value better than others.
Cards that are rare or out of print are more likely to increase in value than common cards. In fact, the longer you keep them, the more likely they are to increase in value.
Another factor to consider is grading. Graded Pokemon cards are worth more than cards that are ungraded. Grading is when a grading agency, such as PSA or Beckett, examines the card and assigns a value between 1 and 10, with one being "Poor" and 10 being "Gem Mint."
Pokemon cards in mint condition will hold their value better than those in poor condition. When evaluating condition, graders look at the edges and corners, as well as the quality of the printing. Cards with crisp edges, sharp corners, and vibrant, un-faded imagery will receive a higher grade.
List of Single Pokemon Cards to Invest In
What is the best Pokemon card to invest in? When it comes to individual Pokémon cards, there are some unique and rare finds that top our list. Keep reading to learn which single cards to keep an eye out for!
Ditto Peeled & Unpeeled
A Ditto is a Pokemon that can turn into another Pokemon. If you play Pokemon Go, you know that if you catch any Pokemon, it could turn out to be a Ditto.
Ditto cards have a small Ditto icon in the bottom left hand corner. This indicates that if you peel the top layer off of the card, there is a Ditto underneath.
While unpeeled cards in their original condition are likely to be most valuable, it's worth collecting both a peeled and an unpeeled version of the Ditto card.
Radiant Eevee
This stunning card is a great investment for any collector. The holographic finish lends a gorgeous look to this card!
This rare find is the perfect card to put aside, as it's sure to grow in value and demand in the future – especially if the card is in mint condition.
Special Delivery Charizard
The Special Delivery Charizard card is already fetching a pretty penny on eBay! In order to obtain one of these cards, fans had to register their interest on a registration page. Some of those who registered received a code to redeem this card.
This card is expected to triple in value in the future, so it's a perfect investment.
Charizard Vstar
Owning a Charizard card is a goal for many collectors. While the aforementioned Special Delivery Charizard is harder to come by, this alternative is a great choice for those looking to complete their collection. You can find this card on eBay or at local Pokemon marketplaces.
The Original Pikachu V
A Pikachu card is a must-have for any collector! A Pikachu V card is a great choice for the collector-investor. The popularity may have fallen in recent years, but it is starting to climb back up.
Radiant Charizard
Yet another Charizard, this is another important card to add to your investment portfolio. Part of the Pokemon Go expansion, this card is a bit hard to find, but you can sometimes find them available on eBay. The artwork on this one is quite stunning!
Quintessential blue-chip Charizard
The Charizard card was intentionally made the most scarce card of the first Pokemon TCG collection. Original Charizards can fetch quite a high price at auction, especially in Gem-Mint 10 condition. The demand for this card will possibly never be beat.
Marnie Sword and Shield
Also a great investment, the cost of this card is much more reasonable than other popular cards. It isn't quite as scarce as a Charizard card, but they have a current market value of up to $70.
Pikachu with Ash
Again, Pikachu is the most popular Pokemon, and it can never hurt to include a Pikachu card in your collection! Once valued around $3, the value of this card has already increased to about $40.
List of Pokémon Sets to Invest In
There are individual cards that are popular with collectors, but there are also sets that are worthy of investing in! You can purchase a set called a Pokemon booster box, which contains many packs of cards and is a great way to quickly grow your collection. There are also other types of unique sets of Pokémon cards available for purchase, such as blister boxes, theme decks, and more.
What are the best Pokemon Booster Boxes and sets to invest in? Read on to learn which Pokemon Trading Card Game sets are worth your time and money to track down!
Pokemon Celebrations Elite Trainer Box
Launched during Pokemon's 25th anniversary in 2001, the Elite Trainer Box is a celebration of the best Pokemon cards over the years. While the entire collection is in demand, notable additions include an original artwork Charizard, a Shining Magikarp and a Birthday Pikachu.
Pokemon Trick or Trade Collection
Available on eBay, these Halloween BOOster packs contain 40 mini packs containing three cards each. You only need to buy one booster box pack to collect all the cards in this expansion! These cards will most certainly increase in value, making them a worthy investment.
Pokemon Go Eevee Box
Another Pokemon Booster Box is the Pokemon Go Eevee Box. This set comes with special accessories, including an enamel Eevee pin and a rubber play mat. Eight packs are contained in this Pokemon booster box, making this a great way to add a sizeable chunk of cards to your collection.
Pokemon Go Pin Collection
Inexpensive to procure, the Pokemon Go Pin Collection is a great investment when it comes to Pokemon booster boxes. These are currently growing in value, and one can only guess that this trend will continue into the future!
Types of Pokemon TCG Packs
There are a variety of products and packs available in the Pokemon Trading Card Game! Some of them are designed more for beginners, while others tend to better serve the expert player/collector.
Read on to learn more about the different packs, boxes, and decks that can be purchased within the world of Pokémon.
Booster Packs
A standard English booster pack contains ten cards. An inexpensive way to quickly acquire cards, you never know what you're going to get with booster boxes! Generally, these booster packs contain one rare card , 3-4 uncommon cards, and 4-5 common cards.
Booster Boxes
A Pokemon booster box is a box that contains many booster packs inside. Many people will buy lots of booster boxes to increase their chance of pulling rare cards.
Blister Packs
Similar to a booster pack, blister packs are a little costlier as they guarantee a specific card. Their packaging is specially designed so that one Pokemon card in the pack is visible, which is their selling point.
Theme Decks
Theme decks are a great product for beginner collectors. They provide a complete overview of the game for new players. They are filled with energy and trainer cards that are needed for a TCG deck and their pricing is affordable.
These decks usually contain a rulebook, a playmat, a coin, and 60-card deck, and damage counter. Since these decks are weaker than those used competitively at a tournament, this type of deck is intended for casual players.
Trainer Kits/Half Decks
Similar to theme decks, but more expansive, trainer kits and half decks are also intended for beginners. Instead of a 60-card deck, they contain two 30-card half decks.
Sometimes these kits contain rulebooks, coins, damage counters, and booster packs for a more comprehensive experience.
Boxes/Collections
For the more experienced player, a box or collection is more appropriate. While these products have many variations, they contain a promotional ultra rare card that many players are excited to acquire, along with many booster packs.
These are on the more expensive side compared to other packs, so it's important to know what you're buying and choose the best option to meet your needs..
Elite Trainer Boxes
Elite Trainer Boxes contain about eight Pokemon booster packs, card sleeves that are use to protect cards while playing, various energy cards, status condition markers, dice, a die, and a player's guide.
These are geared towards competitive players; Elite Trainer Boxes are not the best option for a beginner. These boxes serve elite players very well.
Tins/Chests
Like the name suggests, this product is a metal tin or a chest that contains a variety of merchandise, along with an ultra rare card. These are often served up in attractive designs and can be a great way to store your cards.
The Best Pokemon Booster Boxes
Looking to add a Pokemon booster box to your collection? This is often a great way to get a good distribution of trading cards to supplement your collection. A Pokemon booster box can contain as many as 200 cards – or even more!
You may be wondering which Pokemon booster boxes are the best to buy. There are so many options to choose from, so making a selection can sometimes feel daunting. What boxes should you purchase? What kinds of cards might you be able to pull in that box? What are your chances of pulling a rare card?
Fortunately, we've compiled a list which contains few of the best options; this will help remove some of the guesswork! Keep on reading to learn about the best Pokemon booster boxes that are sure to be a great addition to your growing collection.
Silver Tempest
The Silver Tempest booster box is the one of the newest boxes available, released on November 11, 2022. It contains a variety of powerful trading cards. The best card you can pull from one of these boxes is the rare Lugia V card.
Lost Origin
Another recently released Pokemon booster box that came out on September 9, 2022 is the Loss Origin booster box. Full of great cards with amazing artwork, this set includes a Charizard, Pikachu, and an Aerodactyl.
Fusion Strike
In previous sets, there are two battle styles called Rapid Strike and Single Strike. This Pokemon booster box introduces a third battle style called Fusion Strike. The set contains Gingantamax Pokemon, most notably the Gengar VMAX and Mew VMAX.
And Many More!
Other great Pokemon booster box options include Evolving Skies, Vivid Voltage, Battle Styles, Chilling Reign, Sun & Moon, Team Up, and Rebel Clash. These boxes are all great options that will allow you to pull a variety of unique trading cards!
FAQs
Still have questions? Here, we'll answer some common questions and recap what we just shared.
What Pokémon cards are a good investment?
The best Pokémon cards to invest in are those that are extremely rare or scarce. It's also good to invest in a variety of different cards to keep a diverse portfolio, as you would with any investment.
What Pokémon cards should I buy in 2022?
To recap, some of the top individual Pokemon cards include Ditto Peeled & Unpeeled, Radiant Eevee, Special Delivery Charizard, Charizard Vstar, the Original Pikachu V, Radiant Charizard, Quintessential blue-chip Charizard, Marnie Sword and Shield, and Pikachu with Ash.
Some of the best Pokemon booster packs and sets to buy are the Pokemon Celebrations Elite Trainer Box, the Pokemon Trick or Trade Collection, the Pokemon Go Eevee Box, and the Pokemon Go Pin Collection.
In reality, you should collect any Pokemon cards that you are interested in. Your collection is personal, and it should be filled with cards that hold your interest!
Are Pokémon cards a worthy investment?
Pokemon cards are a great investment! They have been increasing in value in recent years and are expected to continue in this pattern, especially for amazing rares or scarce Pokemon Booster Boxes.
Remember to keep your Pokemon cards in top condition by storing them properly in hard cases or plastic sleeves. This will help maintain their value, as condition is a big factor when it comes to pricing cards.
It's also important to remember that graded cards are worth more than those that are ungraded. You can get Pokemon cards graded at PSA Authentication and Grading Services or Beckett Grading Services.
Should I buy a Pokemon Booster Pack or a Booster Box?
Yes! Purchasing a Pokemon Booster Box or Booster Pack is a great way to add a large variety of cards to your collection. A booster box can contain as many as 200 cards, which is a fantastic addition to your collection of Pokémon cards.
Sources
https://www.codewithmike.com/the-best-pokemon-cards-to-invest-in-2022/
https://www.supermoney.com/the-best-pokemon-cards-to-invest-in/
https://www.titancards.co.uk/blog/a-guide-to-collecting-understanding-pokemon-tcg
https://www.bbc.co.uk/newsround/56167405#:~:text=The%20first%20set%20of%20cards,the%20rest%20of%20the%20world
https://en.wikipedia.org/wiki/Pok%C3%A9mon_25th_Anniversary
About Collectibles Insurance Services
Collectibles Insurance Services has been protecting collections since 1966 and all coverage is provided by a carrier with a group rating of "A" (Excellent) by AM Best, the leading rating agency for the insurance industry.

Comprehensive coverage includes, but is not limited to: accidental breakage, burglary, fire, flood, loss in the mail, theft, natural disasters, and other causes of loss unless specifically excluded from the policy. Deductibles start at $0 for collector policies and we provide coverage for the market value of your collection for losses in excess of $50.

Additionally the protection extends At home and away, and we don't require collection itemization and serial number nor extensive paperwork and red tape.