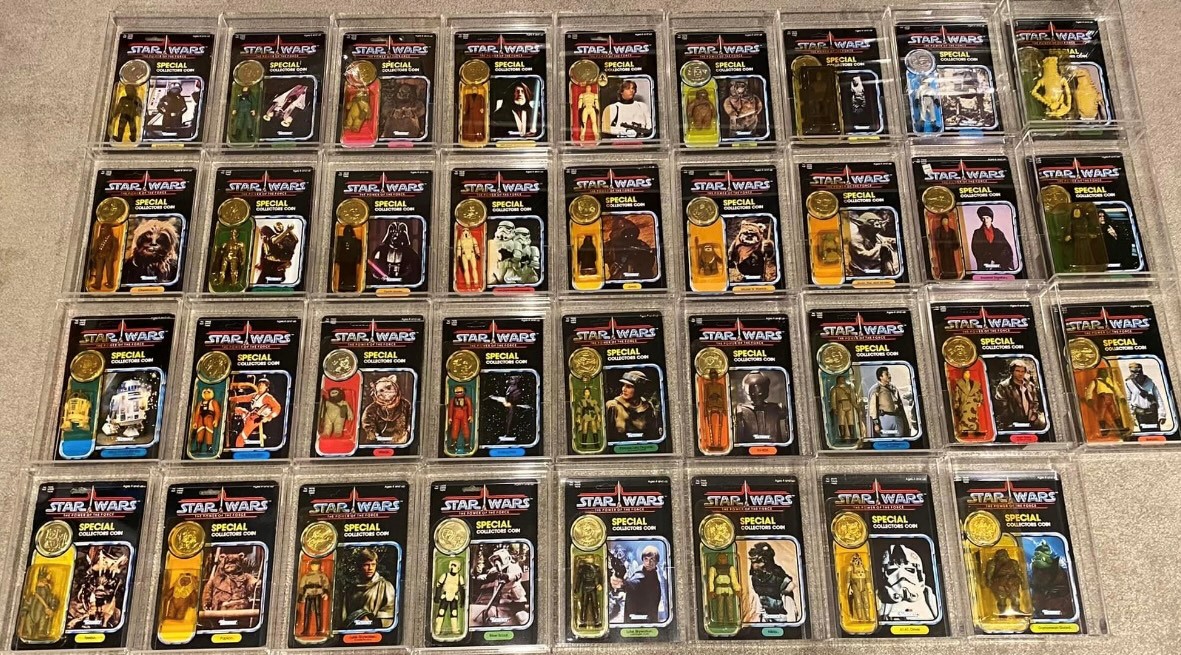 Collector Has Action Figures From the 60s to the 90s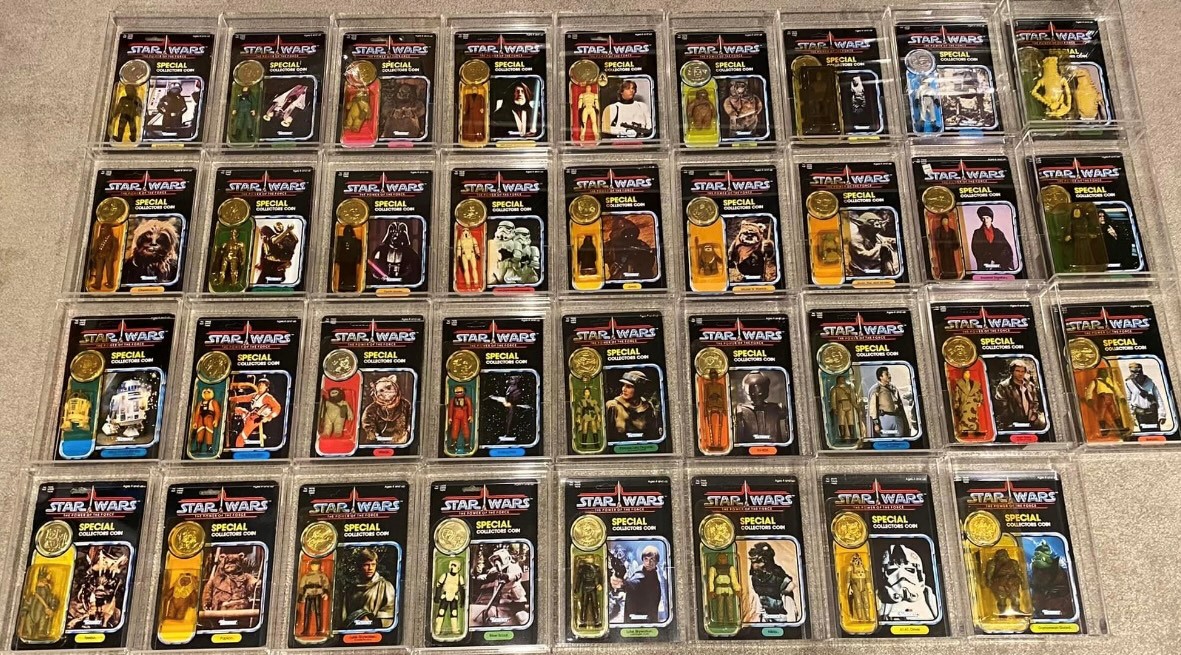 Collector Has Action Figures From the 60s to the 90s
Originally a comic collector, Robert Bergeron first started collecting toys in the early 90s because he felt a deep connection to the action figures of his childhood. At first, he focused primarily on Star Wars memorabilia. But as the years went by, his passions and interests diversified. Today, he collects everything action figure-related from the 1960s to the 1990s. Some of the toy lines include Star Wars, G.I. Joe, Battlestar Galactica, Action Jackson, Buck Rogers, Big Jim, and Evil Knievel.
Robert has always been a collector of all kinds of things. Besides action figures, he collects Starbucks cups from his travels, casino chips, World War II memorabilia, and more. "I'm just a collector at heart!" His collection of action figures is special both for the nostalgia it inspires and for its diversity. While many collectors focus on one genre, Robert chooses to focus on variety.
A favorite item from his collection of "thousands and thousands" of action figures is a 12-back Darth Vader. "Darth Vader is very historical, and a prominent bad guy. He was always a menacing figure in my youth who I thought was really cool," shares Robert. The oldest items in his collection are his Major Matt Mason figures, which are from the early 60s. He also has a nice collection of G.I. Joes from the 60s and 70s.
The most valuable item that used to be a part of his collection was a set of three Star Wars figures – new in their original packaging – which cost around $12,000 – $14,000 apiece. "I only held onto them for a few years," shares Robert. "With those being so pricey, I became concerned with how they might decrease in value over time." These figures included Anakin Skywalker, graded AFA 80, and Yak Face, graded AFA 80.
Also notable are his Star Wars Glasslite action figures, which include Luke Skywalker and R2D2. They are both in their original packaging and graded. "I have a lot of factory-sealed items, but I also enjoy loose collectibles," shares Robert. "I'm working on my fifth set of Star Wars figures."
This extensive collection is stored in a finished basement in Robert's home. "I keep my collection on display. I have some of it organized by year – for example, my 70s-era figures are in one area on shelves. There are other sections where I have it by genre – such as Star Wars or G.I. Joe. I also have a display case with higher end items."
Robert is no stranger to having his collection featured: a few years ago, his collection was showcased on a tv show called Toy Hunter, which appeared on the History Channel. He enjoys the opportunity to share his collection with others!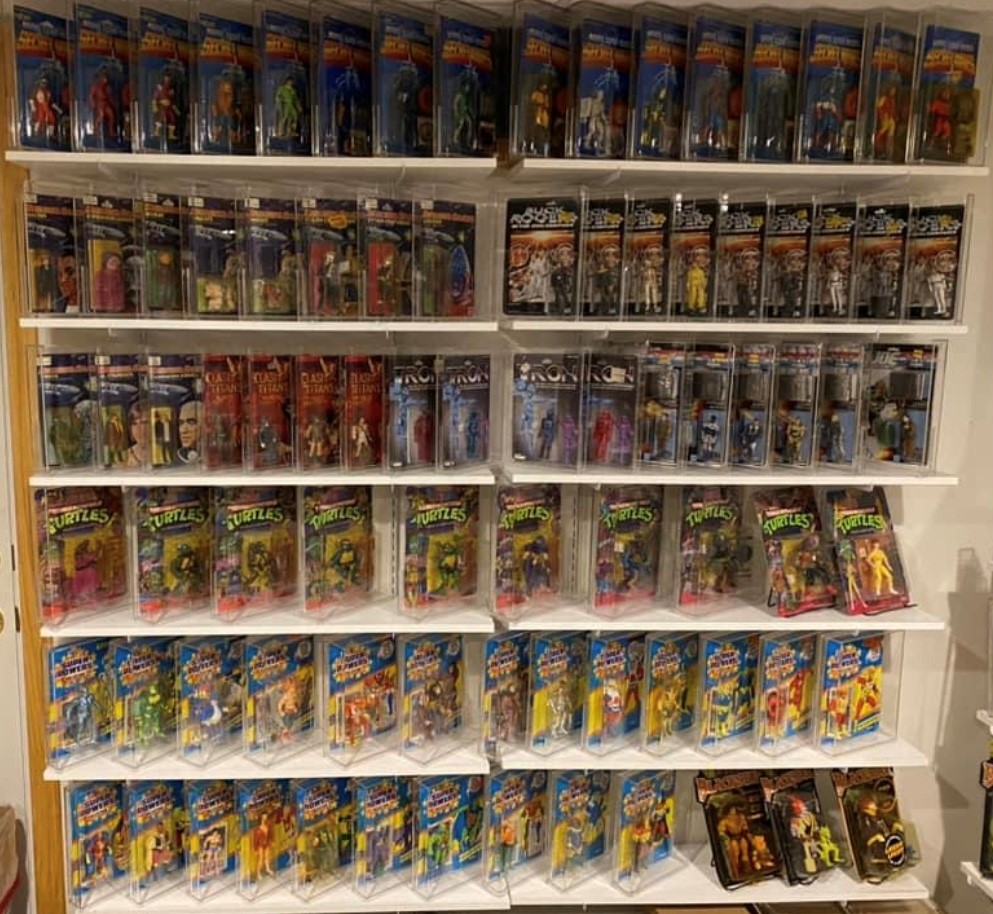 About Collectibles Insurance Services
Collectibles Insurance Services has been protecting collections since 1966 and all coverage is provided by a carrier with a group rating of "A" (Excellent) by AM Best, the leading rating agency for the insurance industry.

Comprehensive coverage includes, but is not limited to: accidental breakage, burglary, fire, flood, loss in the mail, theft, natural disasters, and other causes of loss unless specifically excluded from the policy. Deductibles start at $0 for collector policies and we provide coverage for the market value of your collection for losses in excess of $50.

Additionally the protection extends At home and away, and we don't require collection itemization and serial number nor extensive paperwork and red tape.