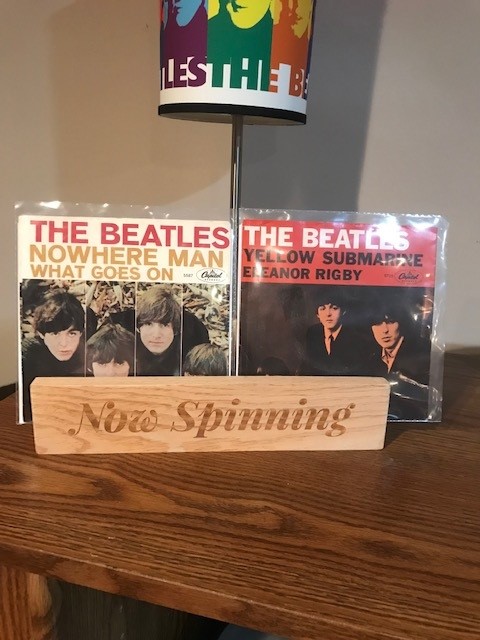 This Collection Features The Beatles and Classic Rock Music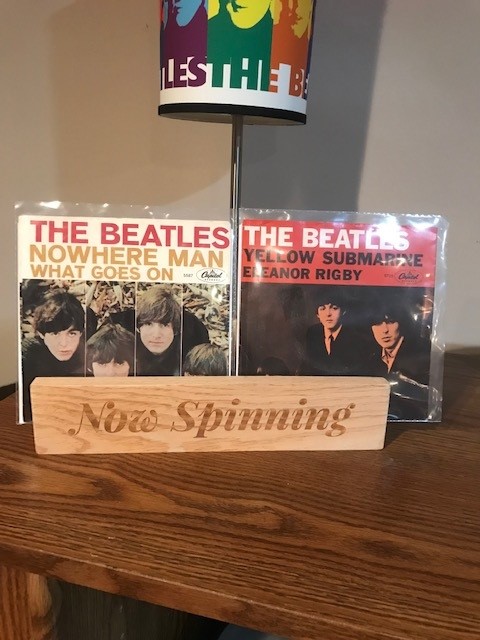 This Collection Features The Beatles and Classic Rock Music
Michael Rinella's rock music collection of books, records, CD's, and memorabilia is primarily a Beatles collection, but includes a lot of other classic rock music as well.  "I've always liked music and records, and my mom said one of her earliest memories of me was when I was one or two years old. She'd put a record player on the floor, and I would watch the record spin around – it seemed to fascinate me."
Despite this early love of music, it was seeing The Beatles on Ed Sullivan at the age of nine that really birthed the collector bug. On Easter that year, the Easter Bunny gave him a copy of "I Want to Hold Your Hand", the first Beatles single on Capitol Records. That was the start of his collection! From this point on, Michael would buy an album to add to his collection whenever he had some extra cash.
Today, Michael's collection is unique for its size and how comprehensive it is. Overall, he has between 6,000 and 7,000 pieces. "I probably have a bigger collection, especially a bigger Beatles collection, than anyone else I've ever known," shares Michael.
A standout item is his collection of all four Beatles autographs, which he treated himself to as a birthday gift last year. "What is unique is that these autographs are from 1967. The Beatles had stopped touring then, so catching more than one Beatle at a time was hard to do. The fact that they all came from 1967 and that three of them were gathered at the same time is rare! And of course, Beatles autographs are valuable in general."
Another cool and unique item in his collection are vinyl dolls of The Beatles made by Remco Toy Company. They have real hair and plastic instruments. "I have all four of those thanks to my wife, who gave them to me as a retirement gift." These are hard to find in good shape – presumably because so many of them have been played with over the years! He also has a Beatles board game, put out by Milton Bradley in 1964, as well as a board game featuring The Monkees that was put out shortly thereafter.
The albums in Michael's collection are stored on album shelves, and he also has plenty of shelves containing CDs and records. Some items are also stored in bookcases. The board games are currently in a closet, but he has plans to display those too. The record section of the collection starts off with The Beatles – the group stuff and then the solo stuff, and all chronological. Next comes Neil Young's albums and then Crosby, Stills & Nash – all organized chronologically. After that, everything is alphabetical by artist. "I'm kind of OCD," shares Michael.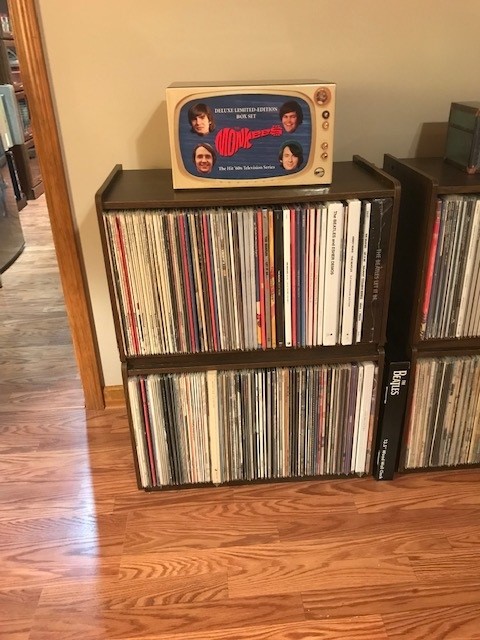 About Collectibles Insurance Services
Collectibles Insurance Services has been protecting collections since 1966 and all coverage is provided by a carrier with a group rating of "A" (Excellent) by AM Best, the leading rating agency for the insurance industry.

Comprehensive coverage includes, but is not limited to: accidental breakage, burglary, fire, flood, loss in the mail, theft, natural disasters, and other causes of loss unless specifically excluded from the policy. Deductibles start at $0 for collector policies and we provide coverage for the market value of your collection for losses in excess of $50.

Additionally the protection extends At home and away, and we don't require collection itemization and serial number nor extensive paperwork and red tape.