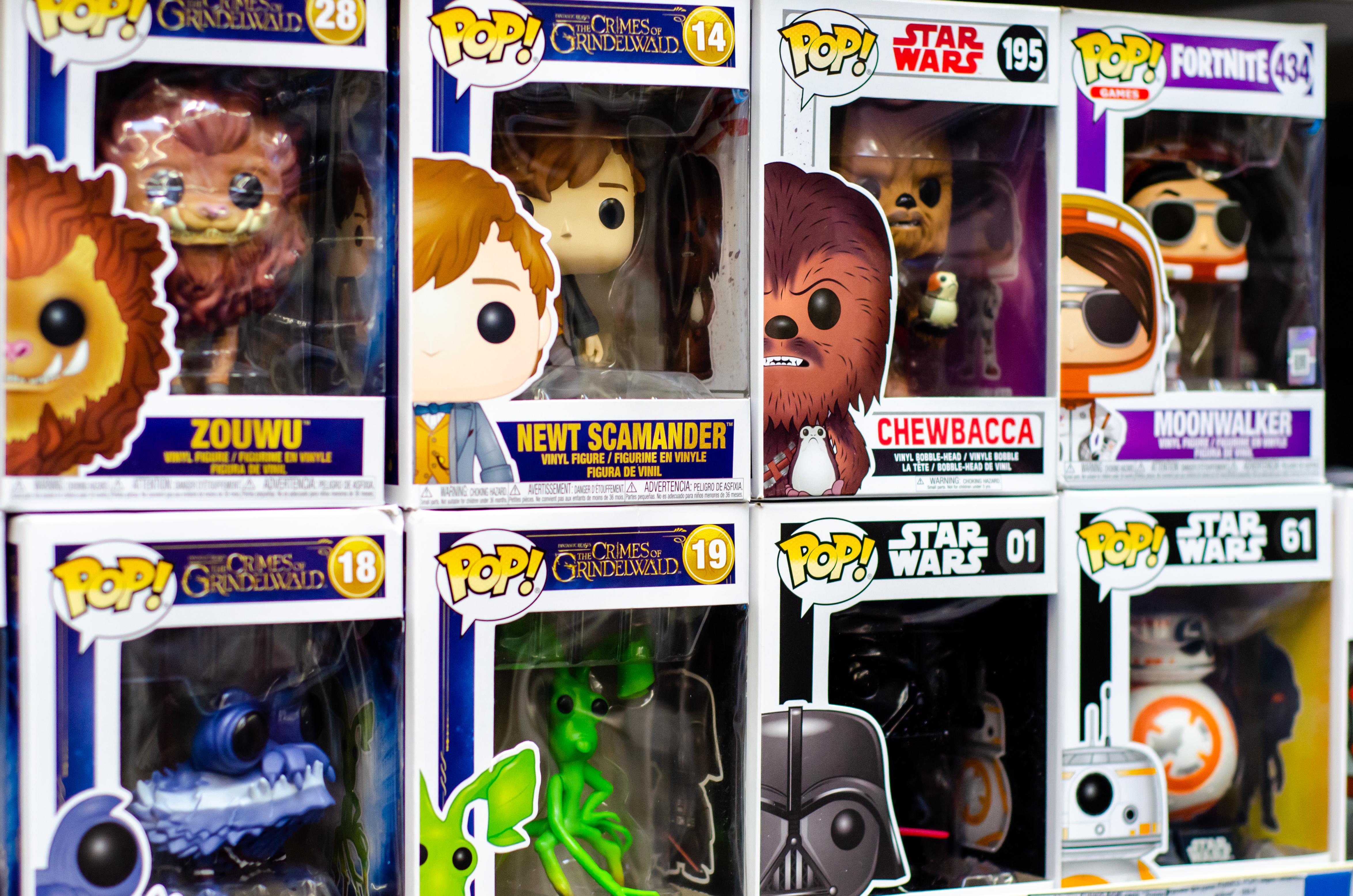 Are Funko Pops Worth The Investment? Pros and Cons, Plus the Best Pops to Collect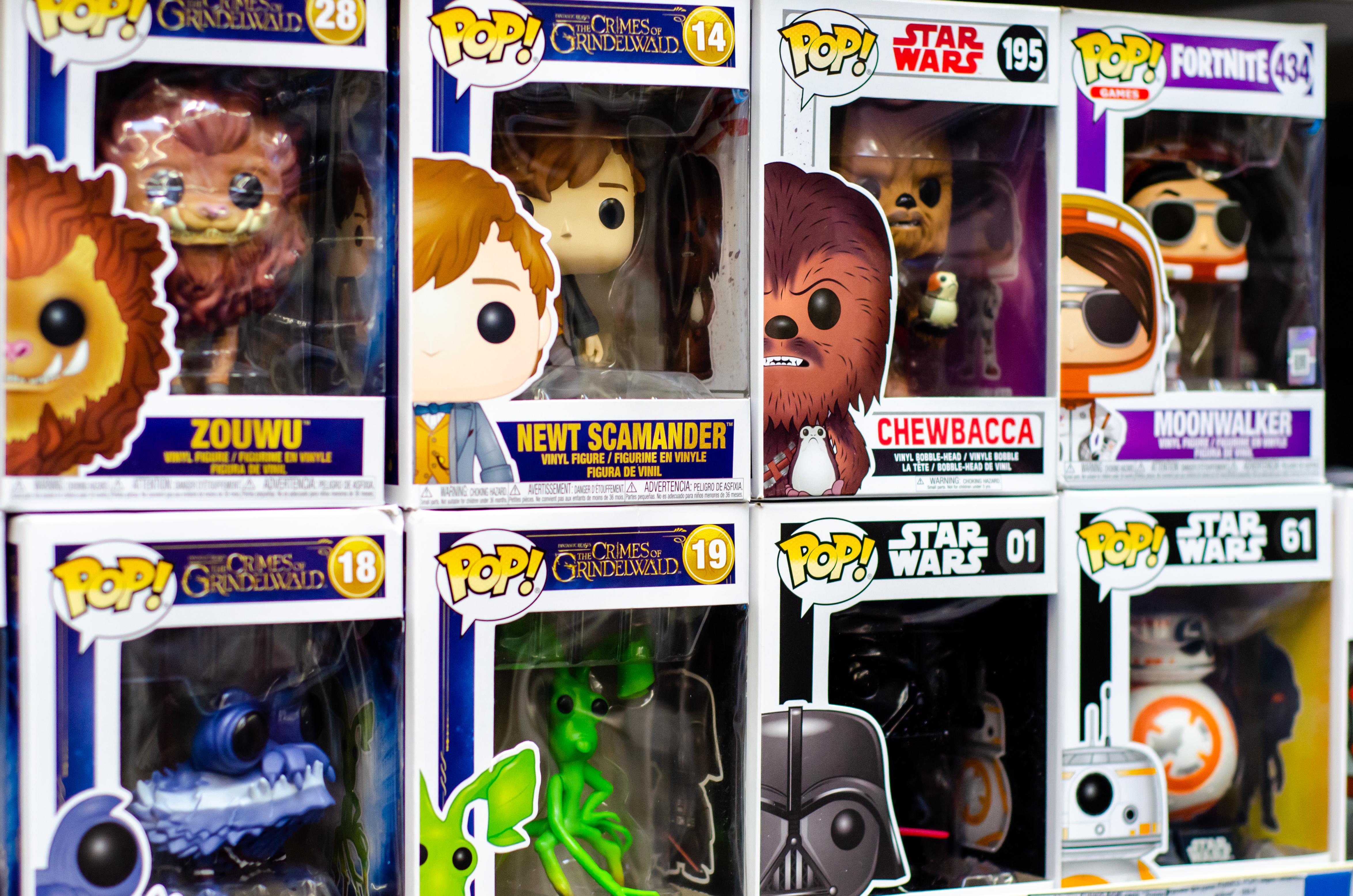 Are Funko Pops Worth The Investment? Pros and Cons, Plus the Best Pops to Collect
Funko Pops (also called Funko Pop vinyls) are little plastic figurines that have become super popular in recent years. With their oversized heads and black eyes, they have a very distinctive appearance. They are often displayed inside their boxes, as that's how they retain the most value. What's more is that Funko Pops take on a large portion of pop culture. They come in the form of popular sports stars, characters from TV shows, movie characters, and even famous politicians.
It's hard to pinpoint exactly what makes these funny little figures so popular, but the most likely reason is the wide variety of pop culture that these figures cover. You can get a Funko Pop vinyl figure of just about anything – which means that there's something appealing for everyone. Collectors often focus on their a specific type of pop that they prefer, making it easy to create a customized collection that suits your taste.
Pops are also notorious for being viewed as a potential investment. There are pops that now sell for thousands of dollars, making them appealing to collector-investors who are collecting for the return. But is every pop a good investment? How do you know which pops are the most valuable? What are the pros and cons of investing in Funko Pop figures? Read on to learn more about these cool collectibles!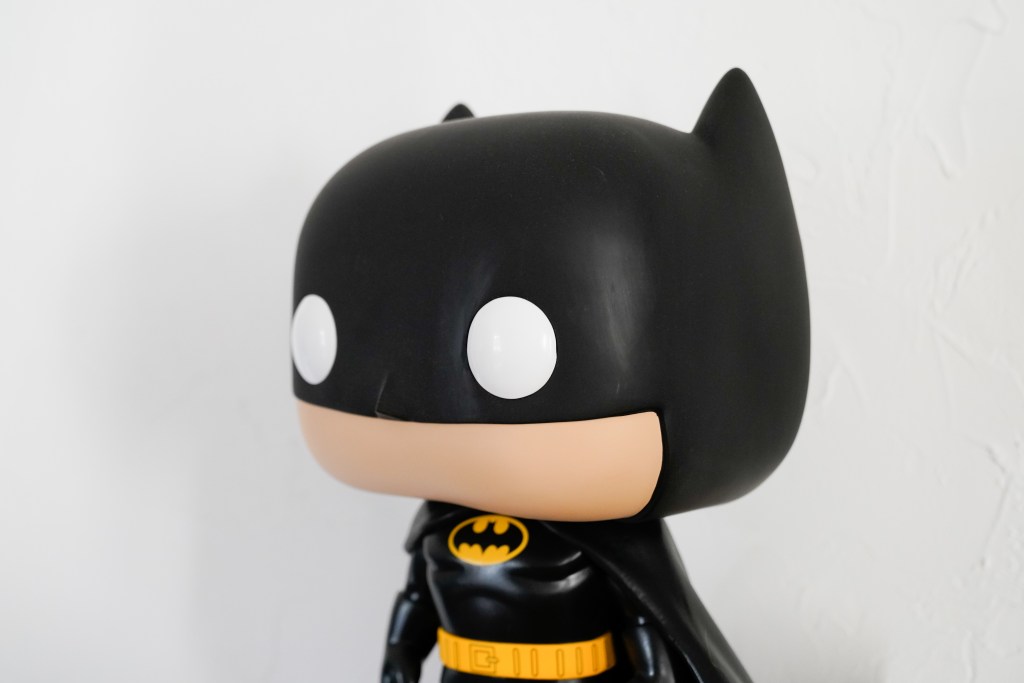 Funko Pop Figure Investing: Pros and Cons
Pro: Boxes Are Unsealed
Because of this, Pops can be removed and displayed without destroying the original packaging. This is a big pro, as many Funko Pop collectors prefer to display their favorite figures outside of the box. It is important to note that you should still keep the boxes on hold in case you want to sell your Funko Pops in the future.
Pro: Limited Edition Pops
You can purchase limited edition Funko Pops to add to your collection. Limited edition pops are those that are created in only a limited number, so they are guaranteed to remain rare. If you purchase a limited edition pop, be sure to save it and keep the packaging in good condition, as it is more likely to increase in value over the years.
Pro: Most Pops Gain Value Over Time
While it may not always be a huge increase, pops mostly grow in value, especially those that are extremely rare or scarce or were originally a limited release.
Pro: Inexpensive to Purchase
Funko Pops are inexpensive to purchase, so you can easily start a collection with limited funds. Their starting price is typically between $8 and $15.
Pro: Wide Variety
There are a wide variety of Funko Pops to choose from. No matter where your interests lie, there is sure to be a pop that appeals to you! They cover a wide variety of pop culture, from sports to movies to tv shows.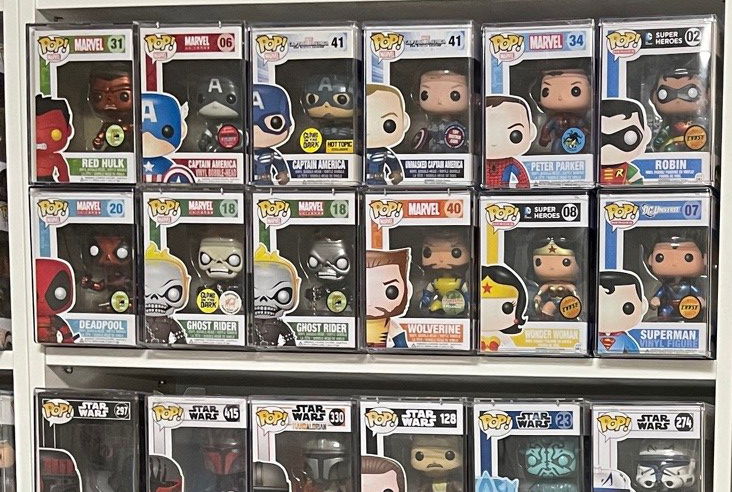 Con: Higher Price for Certain Pops
There is a higher price tag associated with purchasing certain types of Funko Pops, such as a vaulted pop (or limited edition and exclusive pops). The resell value of such pops is often determined by whether or not demand grows or fades.
Con: Hard to Resell Without Original Box
You'll need to keep the original box in order to get the most value when you resell. Without the box, many collectors won't even consider purchasing.
Pops don't always increase in value. If the demand for a specific pop doesn't grow, the value may not increase – even if it's a limited edition, rare, vaulted, or exclusive pop.
Con: Series Numbers Are Often Confusing
The series numbers are consecutive for each separate series run, so you can end up with different pops that have the same series number.
Con: Collecting Pops Just to Make Money Can Be Tricky
It's hard to determine which pops will increase in value over time, so it's best to collect if you are genuinely interested in collecting. Making money is a bonus, but it's not always guaranteed.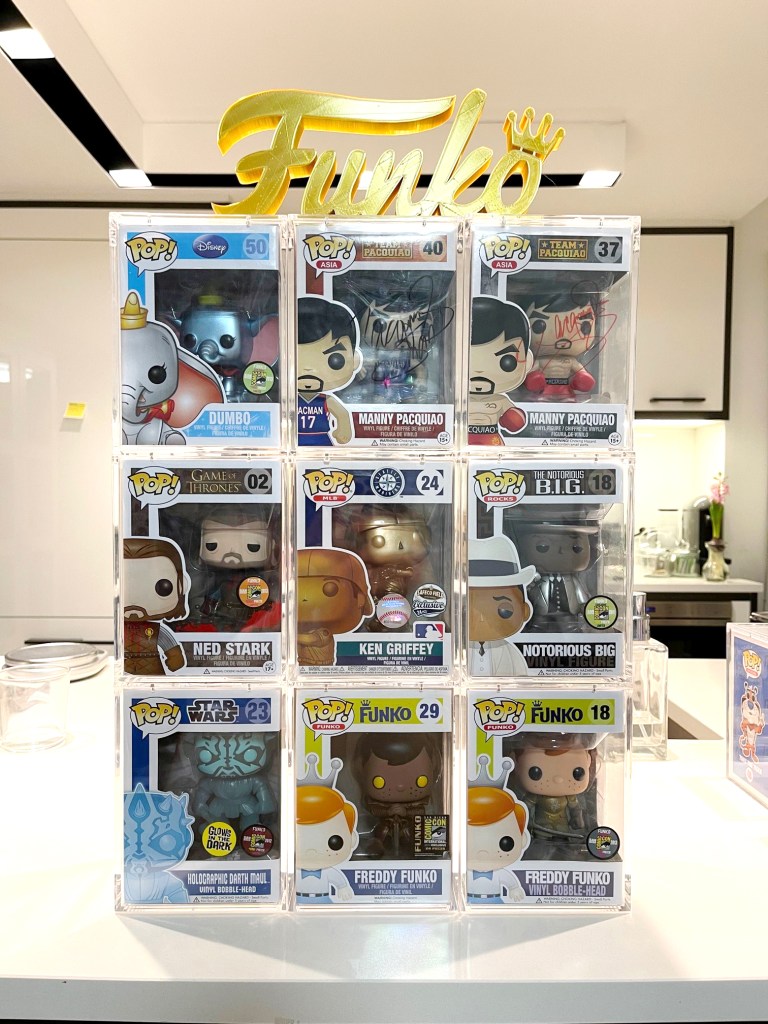 List of Funko Pops Worth Collecting
So you may be wondering – which valuable Funko Pop vinyls are worth collecting? Here, we've rounded up a list of the rarest, the best, the most expensive, and the best selling pop figures that Funko collectors can have in their arsenal.
Stan Lee Platinum Metallic – The Rare Funko Pop
Only ten units of this extremely rare pop were released, making it quite possibly the rarest of them all. Based on a recent sale, the estimated value is around $18,000.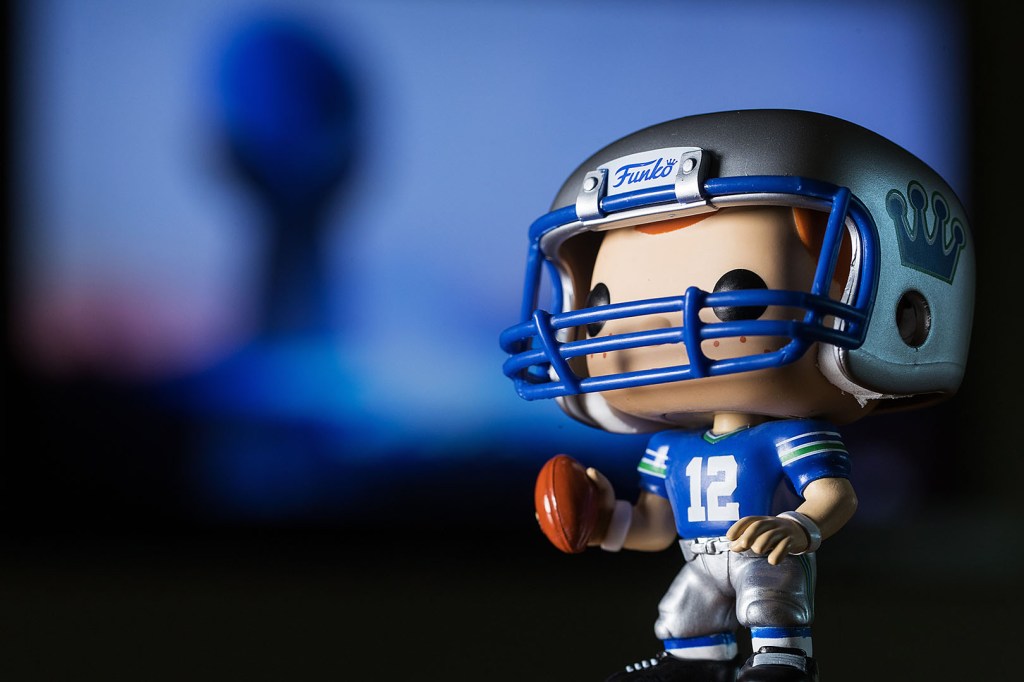 Freddy Funko – The Best Funko Pop
Freddy Funko is the official mascot of Funko. There are plenty of variations of Freddy, but some of the most valuable ones include Freddy Krueger, Black Ranger, Glow in the Dark Deathstroke, Glow in the Dark Joker, Glow in the Dark Count Chocula, the Boba Fett Freddy Funko, and Black Suit.
Alex from Clockwork Orange – The Most Valuable Funko Pop
Alex is the lead character in the classic film Clockwork Orange. This pop tops the list of most expensive pops of all time, with a price tag between $25,000 and $26,000. A glow in the dark version recently sold for $32,439. The non glow in the dark version sold for $35,000.
Santa Jack Skellington – Best-Selling Funko Pop
This character from The Nightmark Before Christmas tops Funko's best-seller list. This popular figure is available for just $15 on Funko's website.
Batman in Wing Suit- Best-Selling Funko Pop
Another one on the best seller list, Batman in his Wing Suit is available for only $15.
Harry Potter with Floo Powder – Best-Selling Funko Pop
This glow-in-the-dark pop is another favorite on Funko's website, available for just $15.
Rick with Memory Vial – Best-Selling Funko Pop
From the popular series Rick and Morty, this $15 find is also available on the Funko website.
Dobby with Diary – Best-Selling Funko Pop
This cute character from Harry Potter is another fan favorite. It's available on the Funko website for just $12.
Black Panther: Wakanda Forever – Best-Selling Funko Pop
An extremely popular movie character, the Black Panther: Wakanda Forever pop is a best seller and is available on the Funko website for just $12.
The Flash Lights and Sound – Best-Selling Funko Pop
A popular DC comics character, the Flash is available on the Funko website for just $18.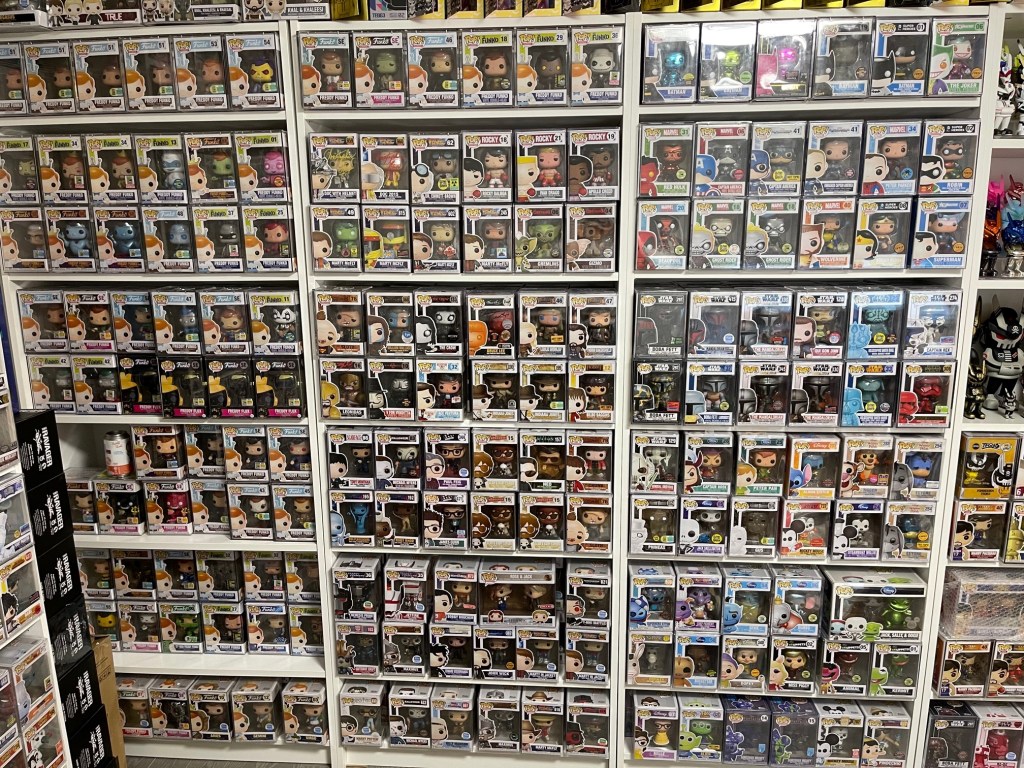 FAQs for Funko Pop Collectors
How do you see how much your Funko Pop vinyl is worth?
The best way to determine the value of a Funko Pop is to check what it has recently sold for. You can check this out online by browsing auction sites such as eBay.
Will my Funko Pop vinyl lose value if opened?
Funko Pops do not lose value if opened, but the packaging should be keep in pristine condition. The boxes aren't sealed, so it's possible to display them outside of their packaging.
Is my Funko Pop vinyl worth less without the box?
Pops are worth much less without their original packaging. Some collectors won't even make the purchase if the box isn't available.
Are Funko Pops worth money?
Most pops will increase in value, although not all of them skyrocket. Unfortunately, some pops will not increase. It really depends on the demand for the individual pops and if that demand increases.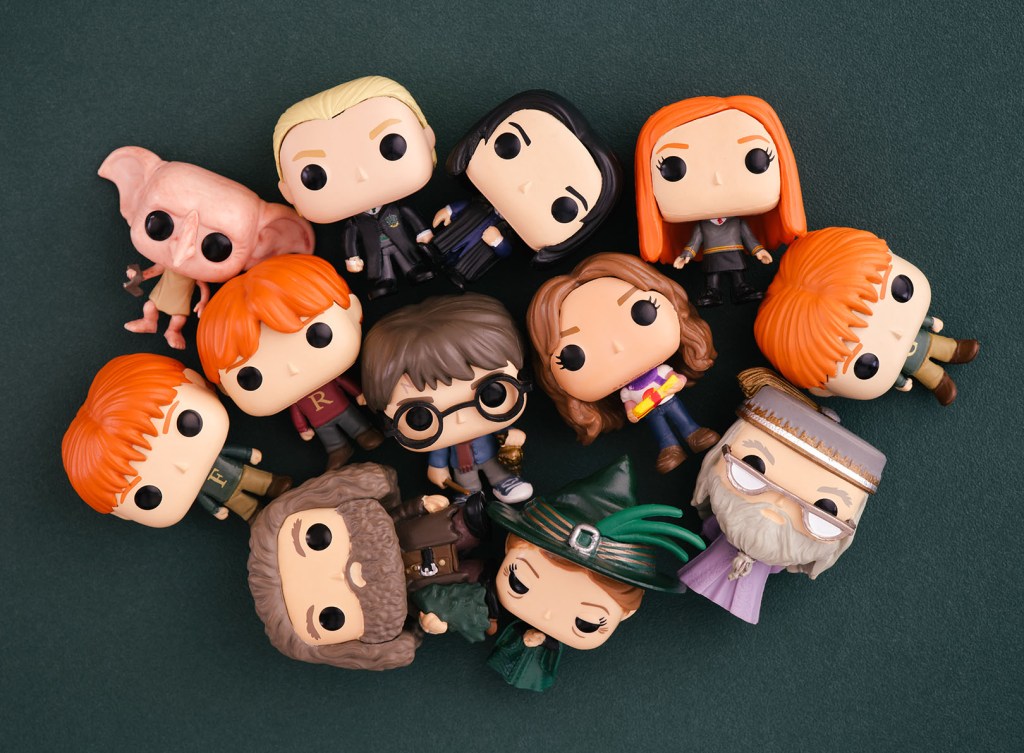 Sources
https://www.nasdaq.com/articles/15-most-expensive-funko-pop-figures-in-2022
https://www.toynk.com/blogs/news/how-much-are-funko-pop-figures-usually-worth
https://antiques.lovetoknow.com/collectibles/are-funko-pops-worth-collecting-pros-cons
https://www.lifehacker.com.au/2021/01/how-to-tell-if-your-funko-pop-vinyls-are-rare/
About Collectibles Insurance Services
Collectibles Insurance Services has been protecting collections since 1966 and all coverage is provided by a carrier with a group rating of "A" (Excellent) by AM Best, the leading rating agency for the insurance industry.

Comprehensive coverage includes, but is not limited to: accidental breakage, burglary, fire, flood, loss in the mail, theft, natural disasters, and other causes of loss unless specifically excluded from the policy. Deductibles start at $0 for collector policies and we provide coverage for the market value of your collection for losses in excess of $50.

Additionally the protection extends At home and away, and we don't require collection itemization and serial number nor extensive paperwork and red tape.