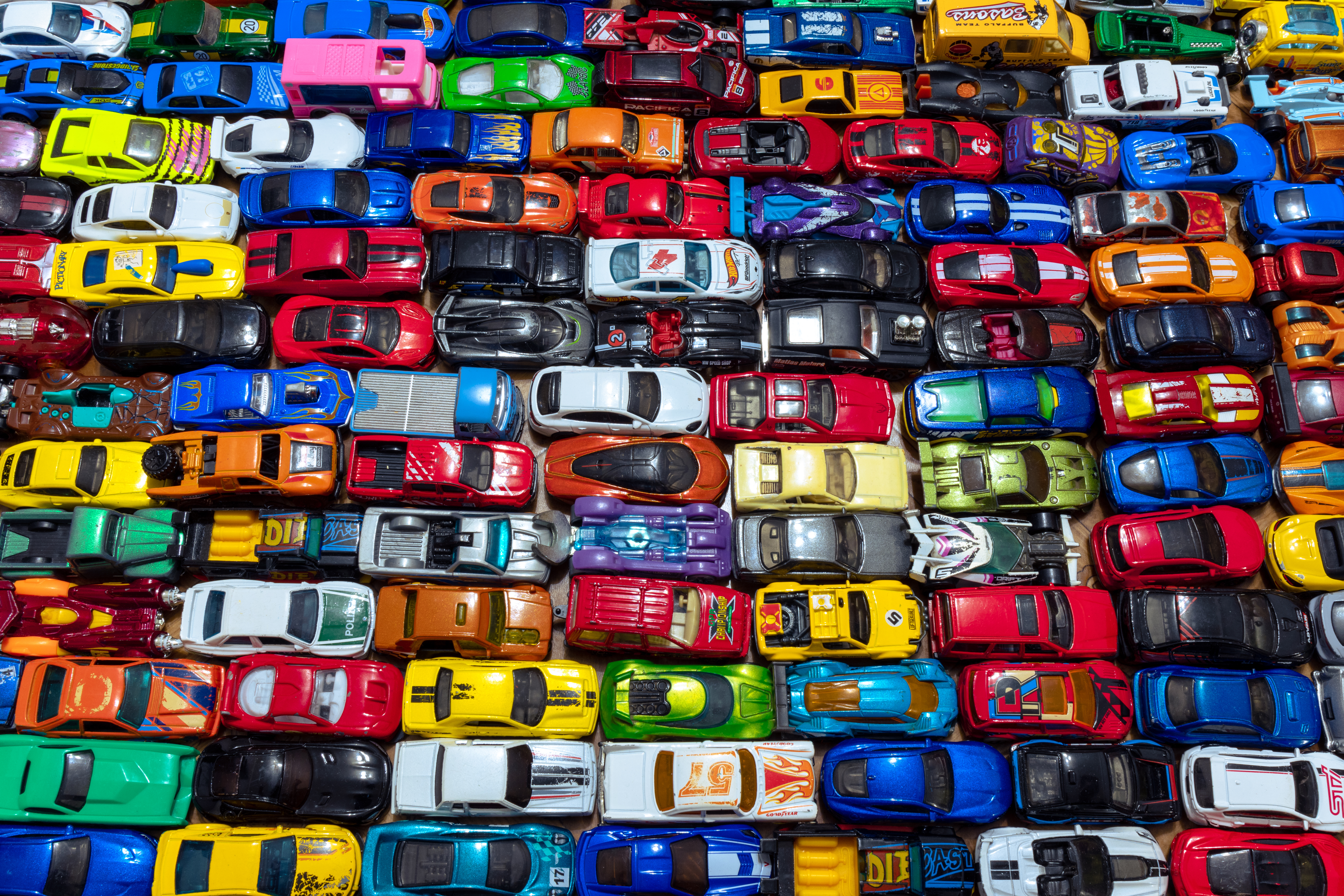 How Many Hot Wheels Cars Are There? Hot Wheels Fast Facts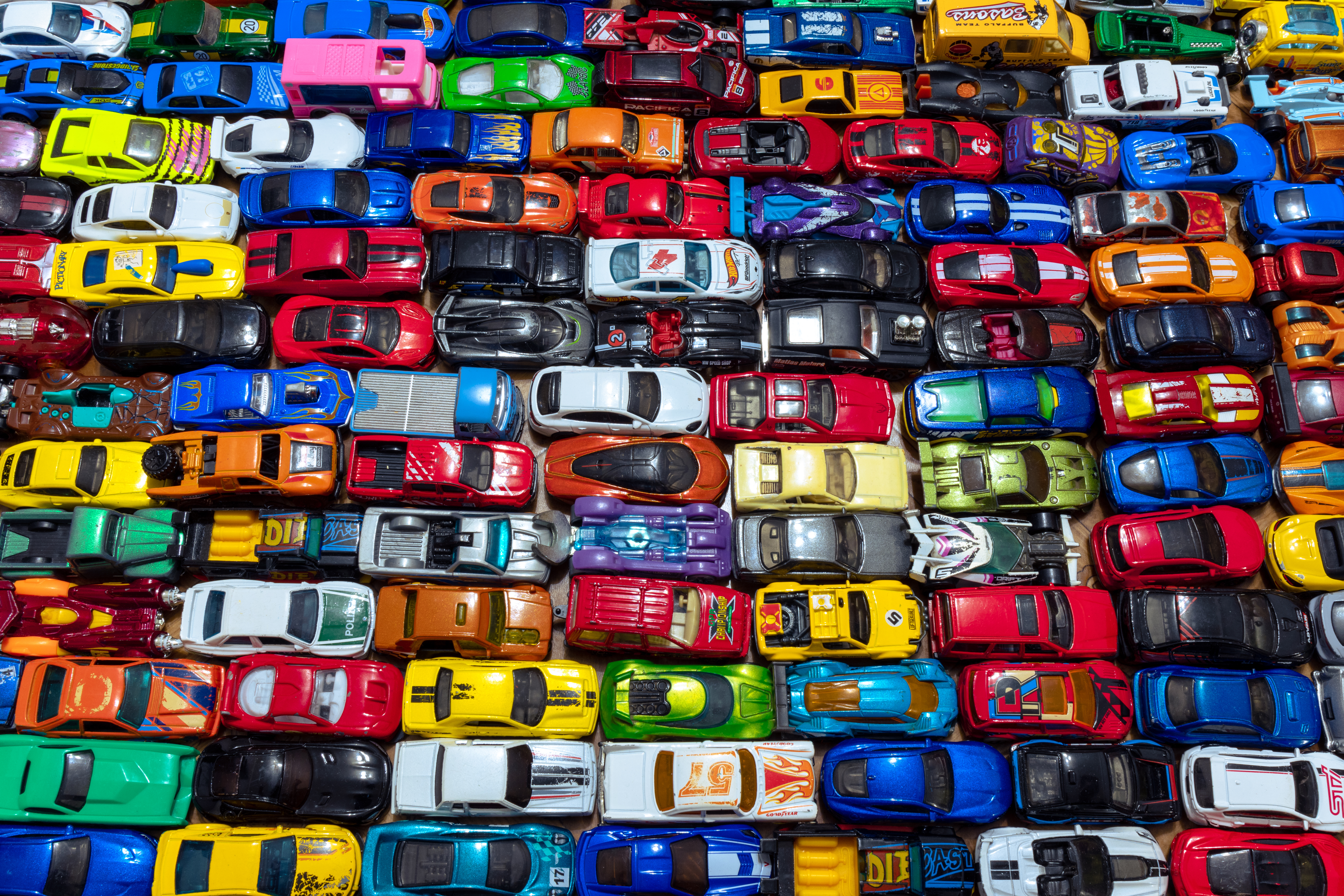 How Many Hot Wheels Cars Are There? Hot Wheels Fast Facts
Since 1968, Hot Wheels cars have been a staple when it comes to popular toys. Adored by both kids and adults alike, these small toy cars are a coveted collectible item. Collectors often seek after these toys in their original packaging, which maximizes their value. However, loose Hot Wheels cars are also popular.
The original Hot Wheels were made by Elliot Handler with the assistance of engineer Jack Ryan. Another designer that played a key role in designing the original line of cars was Harry Bentley Bradley. Bradley formerly worked for General Motors, designing real cars for about four years. He then joined Mattel, where he helped design the toy car line that came out in 1968.
Today, these toy vehicles continue to be produced by the toy company Mattel. Since their inception, over 4 billion cars have been produced by the company. You can find the latest Hot Wheels available at Mattel.com, or in retail stores, such as Target and Walmart. They are also available for purchase on auction sites such as eBay. Did you know that over sixteen Hot Wheels are sold every second?
Let's dive in and take a deeper look at these classic toy cars. We'll discuss their history, fun facts about Hot Wheels, how to determine the value of your collection, how many are manufactured each year, and so much more!
How many Hot Wheels cars are made each year?
Over 130 new variations of Hot Wheels designs are manufactured each year, and these colorful and unique designs are sold in over 150 countries. There are also over 20,000 different models in existence overall, making a complete collection something that's nearly impossible to acquire.
What is the oldest Hot Wheels car model?
The very first Hot Wheels was introduced in the 1960s. This first vehicle was the Custom Chevrolet Camaro, a dark blue toy car which is a part of the original Sweet Sixteen set.
Other cars in the "Original 16" or "Sweet Sixteen" set include the Beatnik Bandit, the Custom Barracuda, the Custom Corvette, the Custom Cougar, the Custom Eldorado, the Custom Firebird, the Custom Fleetside, the Custom Mustang, the Custom T-Bird, the Custom Volkswagen, the Deora, the Ford 3-Car The Hot Heap, the Python, and the Silhouette.
This timeless set is now a coveted and top selling toy among collectors. The early collection featured a variety of bright colors, chrome finishes, and engines that popped from the hood.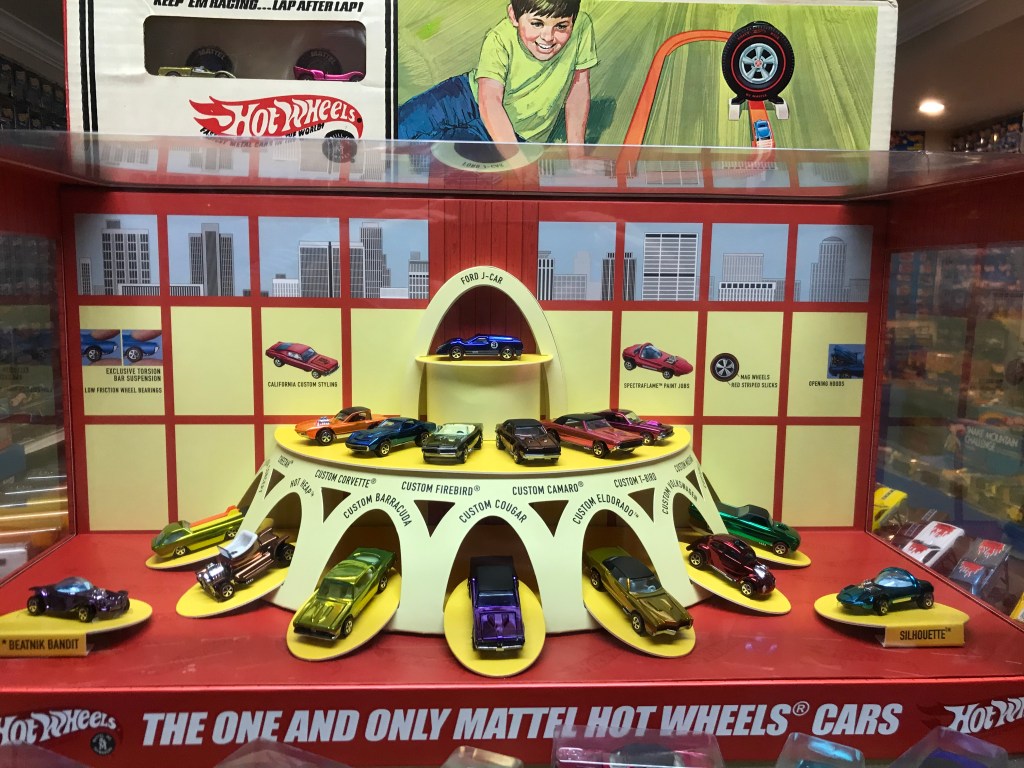 How are Hot Wheels cars designed today?
Designing cars is a process that Hot Wheels goes through every year. First, the design team selects the styles and car designs for the current year. These ideas are parsed through and the best ones are chosen.
The selected ideas go into a sculpting and scaling phase. The design team uses 3-D modeling software, and haptic feedback pens are then used to develop a model which is printed into a physical prototype in a few hours.
One the prototype in is the hands of designers, the design and proportions of the toy car are perfected, and each model is given its own unique characteristics.
How do I know if my Hot Wheels are valuable?
So how do you determine the value of Hot Wheels? Is there a valuable toy car in your personal collection? Which are the best Hot Wheels to purchase if you are considering your collection an investment?
When determining if you have valuable Hot Wheels in your possession, there are a few key things to keep your eye on: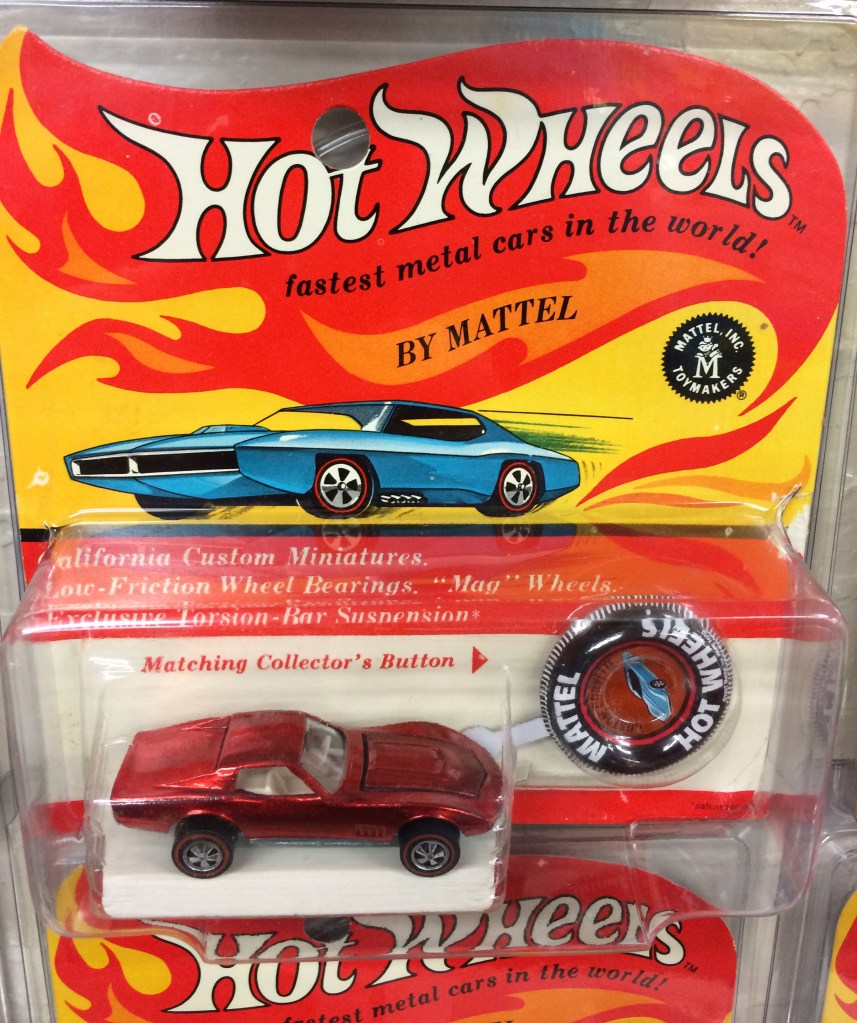 Redline cars: Some of the most valuable Hot Wheels are Redline cars. Redlines have a red stripe on their tires. This mark indicates that they were manufactured during the first ten years of production. Vehicles from this period are highly sought after, and therefore are most valuable.
Something to keep in mind: some reproductions have been made that feature the classic red line, so be sure to distinguish between a genuine Redline and a reproduction.
Rare Cars: Rare models of Hot Wheels tend to be valued more highly then common vehicles. Typically, older cars are the most scarce, but this is not always the case.
There are some cars that only were manufactured in a limited run. For example, only 4,000 units of the the 1955 Candy Striper Chevy Bel Air Gasser Hot Wheels car were released in 2014, making this a rare find, despite being a newer car.
First Editions: To create each Hot Wheels, a cast of the car is first created. The bottom of each car is marked with the year that this particular cast was first produced. A first edition is a car that was manufactured when the cast was first created.These Hot Wheels tend to hold their value better than cars cast in later years.
FAQs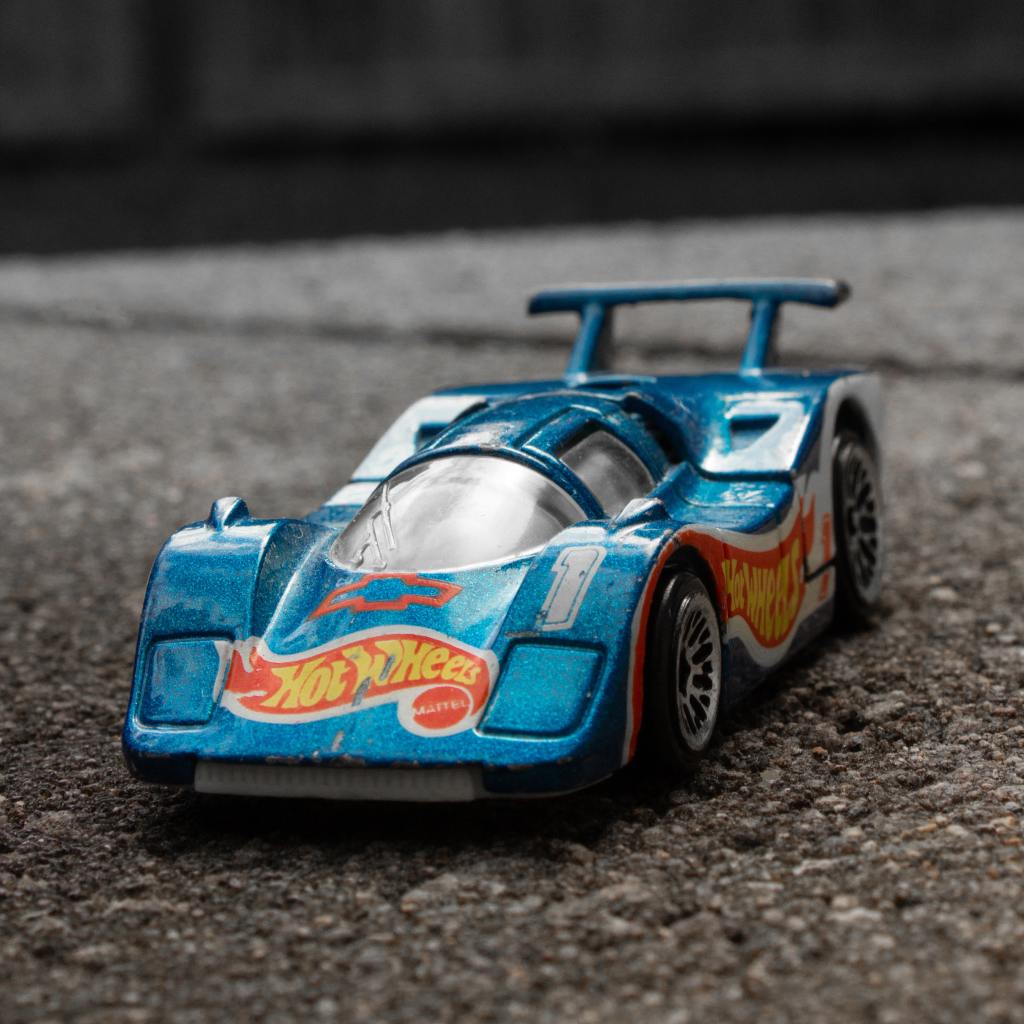 Are Matchbox and Hot Wheels the same company?
Matchbox was founded in 1952, when Jack Odell found that his daughter's school had a rule; you could only bring toys for show and tell that could fit inside a matchbox. He scaled down his daughter's road roller toy and placed it carefully inside of the matchbox.
With that, Matchbox was born, and these small vehicles were sold for mere pennies! Their inexpensive retail price made them popular with children of all ages.
Matchbox was the main competitor of Hot Wheels in the industry for many years, until one day in 1997, toy auto manufacturer Mattel bought out the toy company called Tyco Toys, the then-owner of Matchbox.
Today, both of these toy car brands are owned by Mattel. Both types of vehicles are considered valuable collectible items and are highly sought after in the collecting community.
Do Hot Wheels and Matchbox sets connect?
Hot Wheels and Matchbox aren't exactly the same as each other. Hot Wheels are designed have more fantasy elements, such as bright colors and enlarged wheels, while Matchbox is designed to look like real vehicles.
The tracks are not compatible with one another, because a track for Matchbox is going to be designed differently than a Hot Wheels track. A Matchbox track is going to be more realistic, like their cars, whereas a Hot Wheels track is designed with unique elements such as a shark or ghost. However, due to the sizing, newer both cars can go with both types of tracks.
Sources
https://blog.tirebuyer.com/the-hottest-wheels-in-history/
https://www.ft.com/content/02470634-bae6-4a60-96ae-1180644c3fb3
https://thediecastmodel.com/matchbox-and-hot-wheels-are-they-compatible/
About Collectibles Insurance Services
Collectibles Insurance Services has been protecting collections since 1966 and all coverage is provided by a carrier with a group rating of "A" (Excellent) by AM Best, the leading rating agency for the insurance industry.

Comprehensive coverage includes, but is not limited to: accidental breakage, burglary, fire, flood, loss in the mail, theft, natural disasters, and other causes of loss unless specifically excluded from the policy. Deductibles start at $0 for collector policies and we provide coverage for the market value of your collection for losses in excess of $50.

Additionally the protection extends At home and away, and we don't require collection itemization and serial number nor extensive paperwork and red tape.