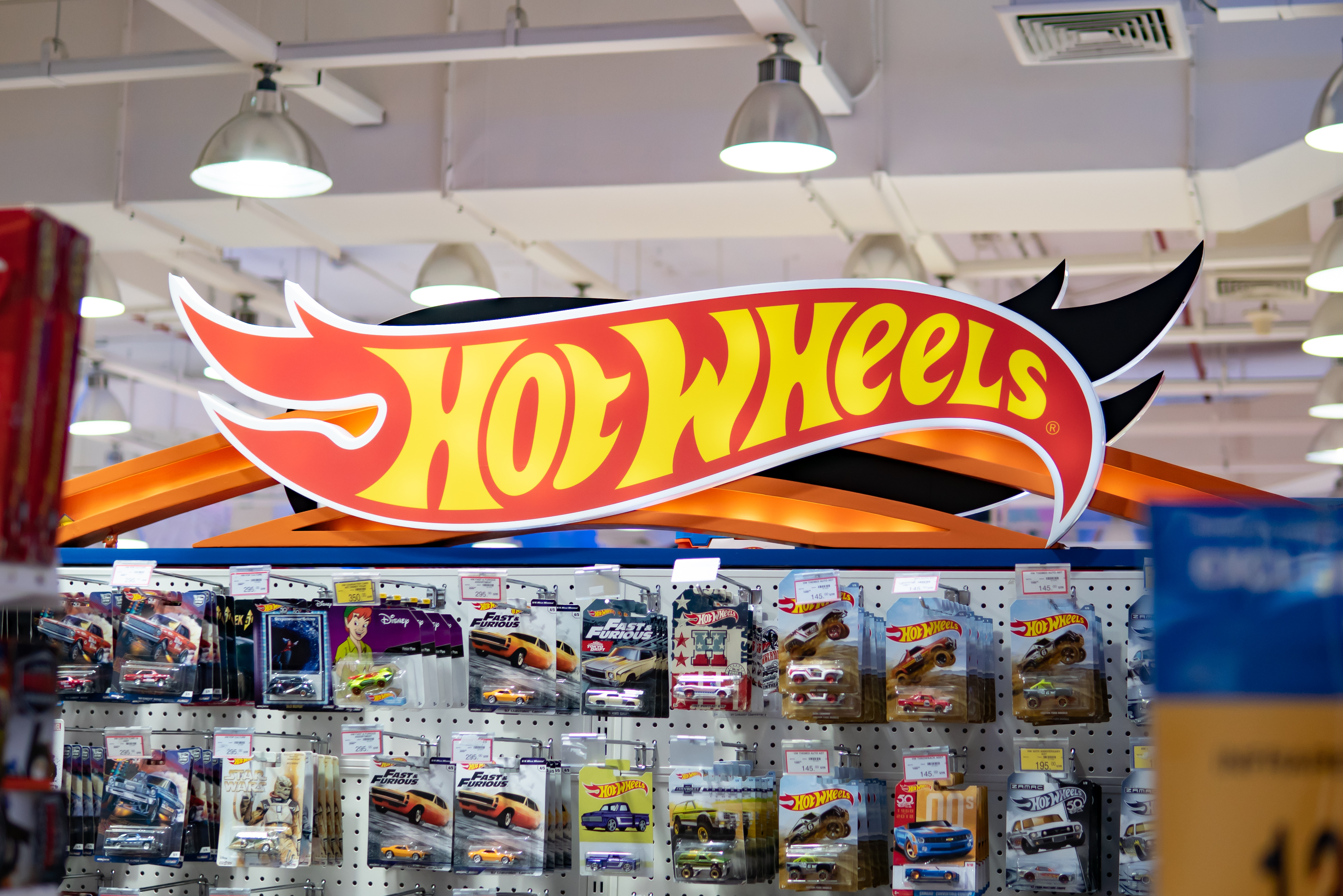 Are Hot Wheels Worth the Investment? A Collector's Guide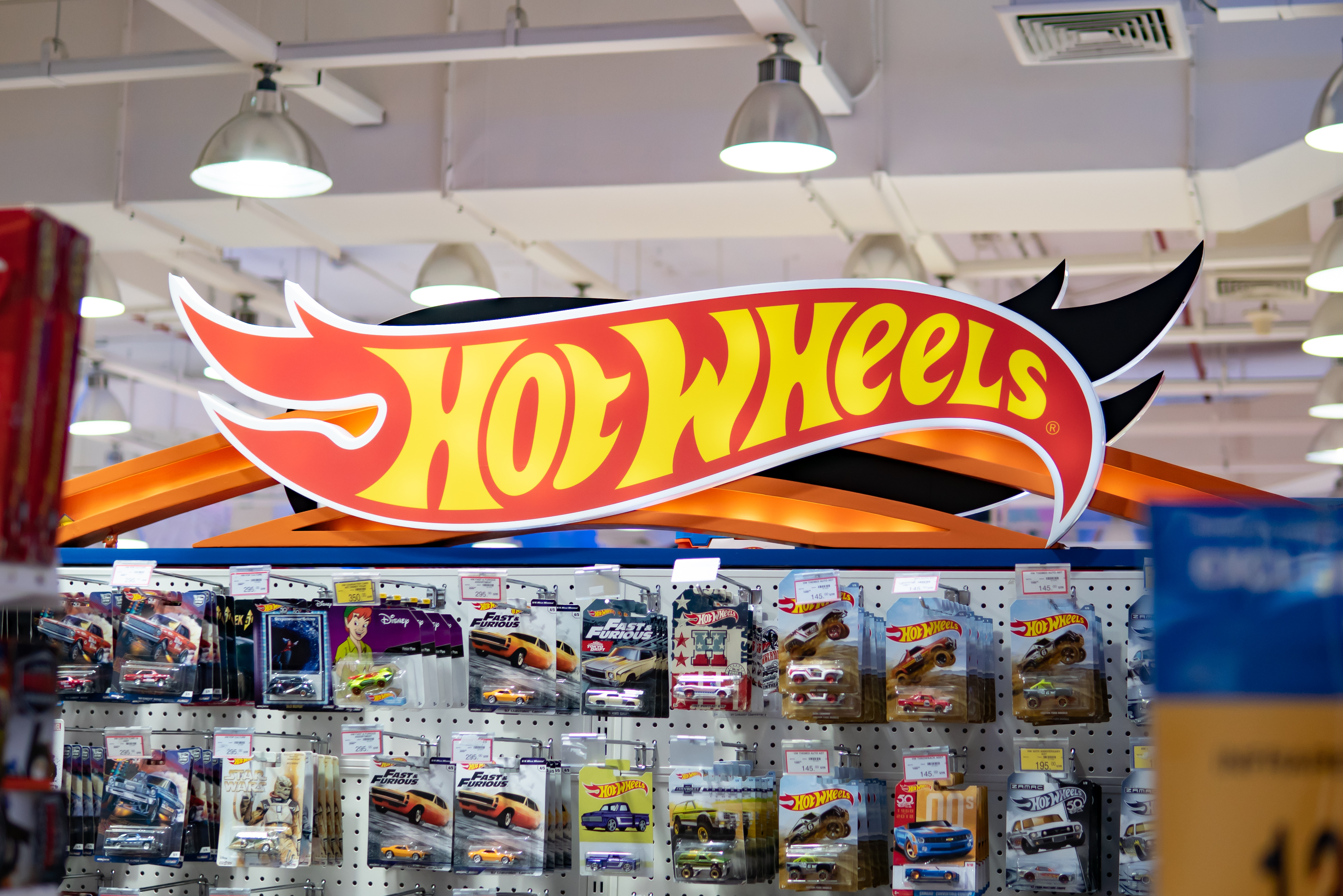 Are Hot Wheels Worth the Investment? A Collector's Guide
Many a collector waxes nostalgic about Hot Wheels cars, which first came on to the scene in 1968. Whether you own the original Sweet Sixteen cars or your collection is filled with newer models, these little diecast vehicles are a fun and potentially lucrative collectible item.
In the past 25 years, Hot Wheels collecting has changed a lot! These days, Hot Wheels are incredibly collector-oriented, and the collectible market is skyrocketing, with early edition Redlines being the most sought-after cars. This term refers to cars that were manufactured in the first eight years of production, which can be identified by the red stripe on their tires.
Whether you collage vintage cars or newer editions, here is an investor's guide to collecting Hot Wheels cars.
How Hot Wheel Cars Started in 1968
Hot Wheels cars were introduced in 1968, and the original cars were made by Elliot Handler with the assistance of engineer Jack Ryan. They were intended to be most like hot rod cars compared to Matchbox, which generally produced small-scale models of production cars.
In 1968, the first line of Hot Wheels cars, known as the Sweet 16, were produced. These cars started the Red Line Series, which is so named because the tires have a red stripe on them.
The original Sweet 16 set included the Beatnik Bandit, Custom Barracuda, Custom Camaro, Custom Corvette, Custom Cougar, Custom Eldorado, Custom Firebird, Custom Fleetside, Custom Mustang, Custom T-Bird, Custom Volkswagen, Deora, Ford 3-Car, Hot Heap, Python, and finally, the Silhouette.
Are Hot Wheels Worth Anything? The Value of Your Collection
What are these cars worth? The value varies from car to car, with vintage and rare cars being worth more than those that are newer or more common.
Here are some types of cars which are considered the most expensive Hot Wheels cars:
Redline Cars
Redline cars have a red stripe on their tires. This mark indicates that they were manufactured during the first ten years of production. Cars from this period are highly sought after, and therefore are most valuable.
Something to keep in mind: some reproductions have been made that feature the classic red line, so be sure to distinguish between a genuine Redline and a reproduction.
Rare Cars
As with any collectible, rare Hot Wheels models tend to be costlier than common cars. Often, it's the older cars that are the most rare, but this is not always the case.
There are some cars that only were manufactured in a limited run. For example, only 4,000 units of the the 1955 Candy Striper Chevy Bel Air Gasser Hot Wheels car were released in 2014, making this a rare find, despite being a newer car.
First Editions
Casting is the structural design of each car. On the bottom of each car, you'll see the year that this particular cast was first produced. A first edition, or a first version of the cast car, could be more valuable than those cast in later years. Typically, the name of the casting stays the same, but occasionally these names change.
Series & Manufacturing Date
Two important factors in determining the value of Hot Wheels cars is the series and the manufacturing date. These can help determine how rare a car is. Knowing the series can also assist you with looking up your exact car online to determine its value.
Custom Cars
As the name suggests, custom cars are those which have been customized by the owner. They might have new decals, different wheels, new paint, or even a modified body.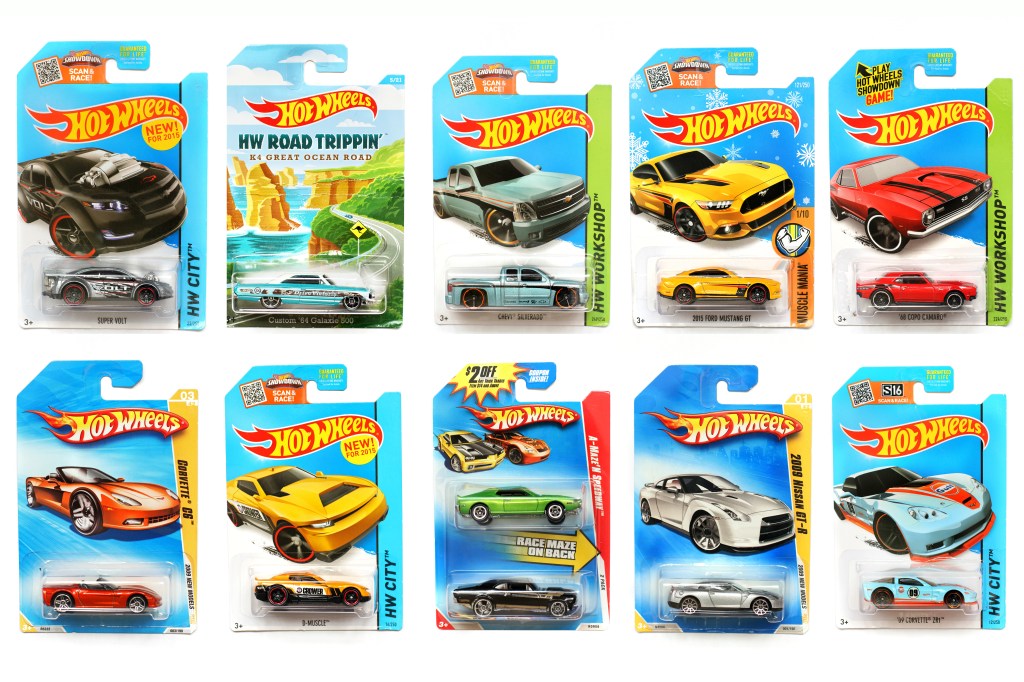 Most Expensive Hot Wheels Cars Ever
Attempting to name just a few of the most valuable Hot Wheels cars ever is a difficult task. There are just so many options from which to choose! A search online will reveal hundreds of lists of the most expensive Hot Wheels cars.
While this is certainly not comprehensive, here are just ten of the most valuable Hot Wheels cars of all time.
1969 Pink Volkswagen Beach Bomb
Built in 1969, this adorable pink car has surfboards loaded in the back – perfect for a tiny trip to the beach! This is a pre-production vehicle. The prototype car didn't work well with the Hot Wheels Super Charger, so the style was never produced, but rather they were given to Mattel employee's children. They are often found in the collections of past employees.
Today these valuable Hot Wheels cars are worth around $150,000.
1968 "Cheetah" Base Python
The first release of this car was named "Cheetah" – until it was discovered that GM excutive Bill Thomas used the name for his Corvette race car. The name was changed to Python.
This Hot Wheels car is valued around $10,000 or more.
"Mad Maverick" base Mighty Maverick
Originally introduced as Mad Maverick, the name was changed after a competitor came out with a car of the same name. Today the car is known as Mighty Maverick.
Only a few of these Hot Wheels cars exist today, and the value can't be quantified.
1970 Red Baron (with white interior)
A German helmet makes up the roof of this car, and it's also fitted with two machine guns. The white interior is a unique touch that adds value.
These Hot Wheels are worth around $3,000 today.
1968 Custom Volkswagen (without sunroof)
These Volkswagens, which were released without a sunroof, are often blue, but include some rare colors such as orange, green, red, and copper.
They are worth around $1,500 or more.
1970 Ed Shaver Custom AMX
This rare car is only available in blue, which is the same colors at the real car. Today the Hot Wheels are worth around $4,000 or more.
1974 Blue Rodger Dodger
Another blue colored Hot Wheels, this car was most recently sold for $6,000 in 2012.
1971 Purple Olds 442
This Hot Wheels car was produced exclusively in the U.S. and only in the year 1971, making it quite rare. It came in purple, which is a rare color, and the car also came with a sticker sheet. It is valued around $2,000.
1995 Collector Number 271 Funny Car
Only around 20 of these cars are still in their packaging today, making it quite rare. It is valued around $3,500.
1968 White Enamel Camaro
A stunning Hot Wheels car, there are only about 25 in existence today. They were pre-production prototypes that were never released. This Hot Wheels could be worth over $100,000.
How to Identify A Hot Wheels Car
How does one distinguish a Hot Wheels car from a regular diecast car – or from a fake? Here are some tips and tricks for examining your cars and determining whether they are genuine Hot Wheels – or something else entirely.
Inspect the Packaging
The first step in identifying a Hot Wheels cars is to examine the packaging. Is the logo clear and displayed properly? Does the top right hand corner contain a number indicating the car's number in the collection? Does the Hot Wheels logo have a period at the end (it should!)?
Inspect the Bottom of the Car
It's also important to inspect the car itself. You can find the name Hot Wheels inscribed on the bottom, as well as the Mattel name, the production year, the car model, the logo, and the manufacturing company.
Look for a Sticker on the Back of the Packaging
Imported Hot Wheels cars have a sticker on the back of the package which indicates the country of production. You can check Mattel's website to confirm that it's an accredited country.
Consider That a Variation Could Be a Factory Error
Sometimes the factory produces flawed cars – and these attributes can actually make a car more valuable! So don't assume that a mistake is a bad thing every time. When in doubt, reach out to an expert for their advice.
Where to Buy Hot Wheels
So you want to add to your collection – where should you start looking for new cars? There are plenty of places to go, both online and in person, to help grow your stash of cars.
Online Auctions: Online auction sites, such as eBay, can be a great way to procure new cars for your collection. Be sure to consider the added cost of shipping!
Toy Stores & Retail Stores: Any toy store will certainly supply you with cars to add to your collection! You can also try places such as Target and Walmart, which have toy sections.
Flea Markets: A flea market can be a great place to score new cars for your collection, but you may have to search more than you would if you went to a retail store. But if you enjoy the thrill of the hunt, this may be a good option for you!
Yard Sales and Consignment Shops: Again, you may have to hunt more, but if you do find a great car at a yard sale or consignment shop, you're likely to catch a great deal!
FAQs
Here, we recap some of what we just shared to answer your most frequently asked questions.
How long have Hot Wheels been around?
The company started producing diecast cars in 1968, and they continue producing cars to this day.
What was the first Hot Wheels car ever produced?
A dark blue Custom Camaro, which is part of the original Sweet Sixteen set, was the first car produced by Hot Wheels.
How many Hot Wheels have been sold since 1968?
Mattel has sold over 1 billion cars since the inception of Hot Wheels.
What are the most expensive Hot Wheels?
Ten of the most expensive Hot Wheels include the 1969 Pink Volkswagen Beach Bomb, the 1968 "Cheetah" Base Python, the "Mad Maverick" base Mighty Maverick, the 1970 Red Baron (with white interior), the 1968 Custom Volkswagen, the 1970 Ed Shaver Custom AMX, the 1974 Blue Rodger Dodger, the 1971 Purple Olds 442, the 1995 Collector Number 271 Funny Car, and finally, the 1968 White Enamel Camaro.
What Hot Wheels are worth collecting?
Truthfully, any car that strikes your fancy is worth adding to your collection! In the Hot Wheels community, collectors often select a specific focus, such as muscle cars, cars from a specific decade, cars in a specific color, or a specific model of car. Collect what you enjoy!

However, if you're looking for valuable cars, consider those on the top ten list, as well as vintage redline cars.
What Hot Wheels will be worth money?
Rare Hot Wheels, vintage cars, and redline cars tend to be worth the most money when it comes to Hot Wheels. Newer cars with a limited production run are also quite valuable. A quick Google search will reveal plenty of listicles of valuable cars that you can add to your collection.
How do I know if my cars are worth money?
A great way to determine the value of an individual car is to check what it has recently sold for on auction sites, such as eBay.
What is the most anyone has ever paid for Hot Wheels?
The most expensive Hot Wheels car was sold for $70,000. The car was an extremely rare Beach Bomb model. The reason this car is so scarce is because, ironically, it wasn't a hit when it was first produced.
Is there an app for Hot Wheels collectors?
The Hot Wheels Collector Guide app is a great way to organize your collection. Over 10,000 cars are supported.
How can I tell what year the cars in my Hot Wheels collection are from?
The production year is typically stamped on the bottom of the car.
Sources
https://en.wikipedia.org/wiki/Hot_Wheels
https://www.txantiquemall.com/most-expensive-hot-wheels-cars/
https://www.antiquetrader.com/collectibles/hot-wheels-perfect-10
https://www.motor1.com/news/397046/rare-chevy-camaro-hot-wheels/
https://www.hotcars.com/how-to-know-if-your-hot-wheels-cars-are-valuable/
https://blog.wheelsbywovka.com/ultimate-hot-wheels-collectors-guide-beginners-2016-edition/
https://www.childrensmuseum.org/blog/5-things-you-should-know-about-hot-wheels-plus-2-more
About Collectibles Insurance Services
Collectibles Insurance Services has been protecting collections since 1966 and all coverage is provided by a carrier with a group rating of "A" (Excellent) by AM Best, the leading rating agency for the insurance industry.

Comprehensive coverage includes, but is not limited to: accidental breakage, burglary, fire, flood, loss in the mail, theft, natural disasters, and other causes of loss unless specifically excluded from the policy. Deductibles start at $0 for collector policies and we provide coverage for the market value of your collection for losses in excess of $50.

Additionally the protection extends At home and away, and we don't require collection itemization and serial number nor extensive paperwork and red tape.