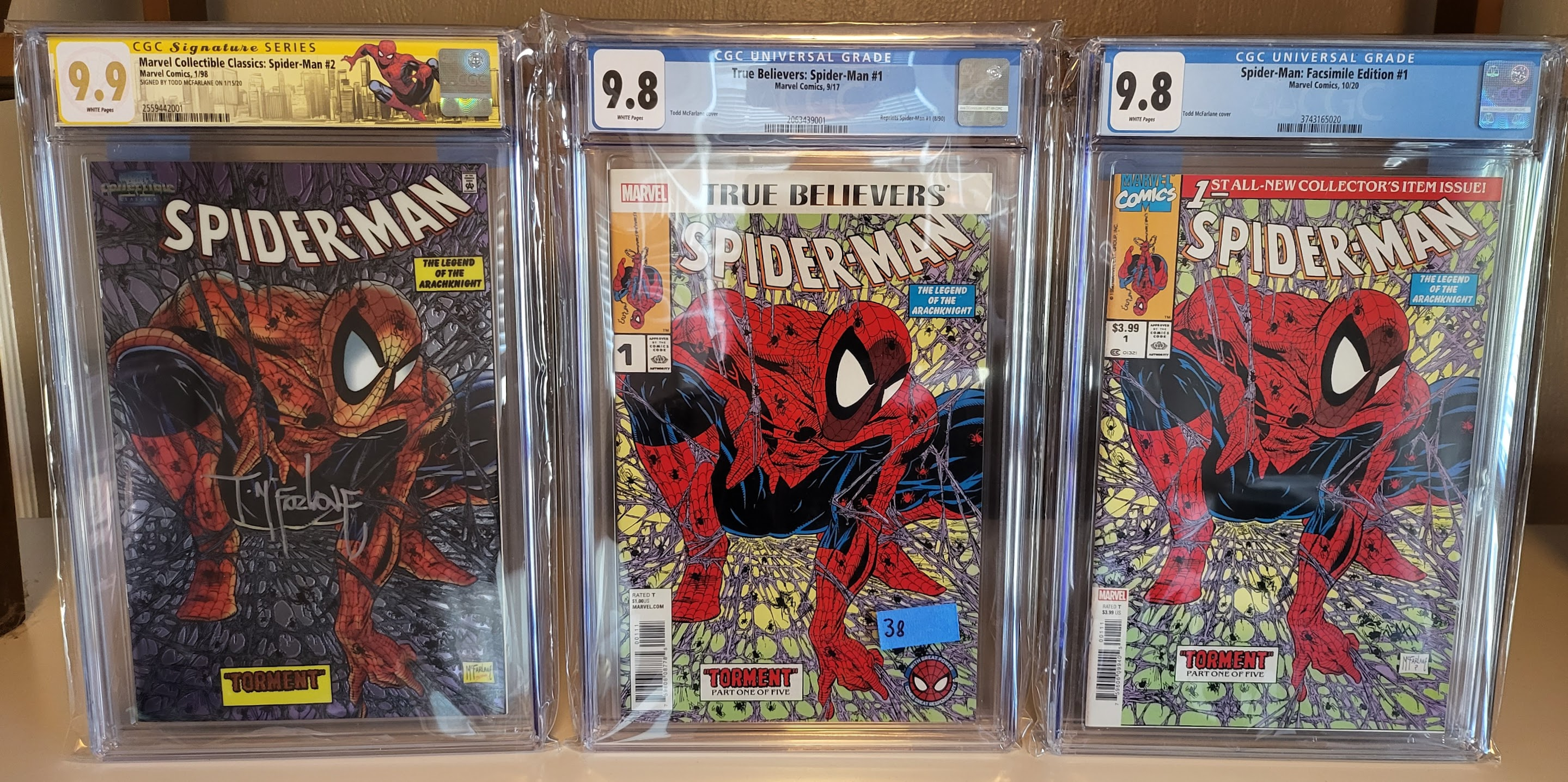 Spider-Man Comic Collector Has Over 250 Items in His Collection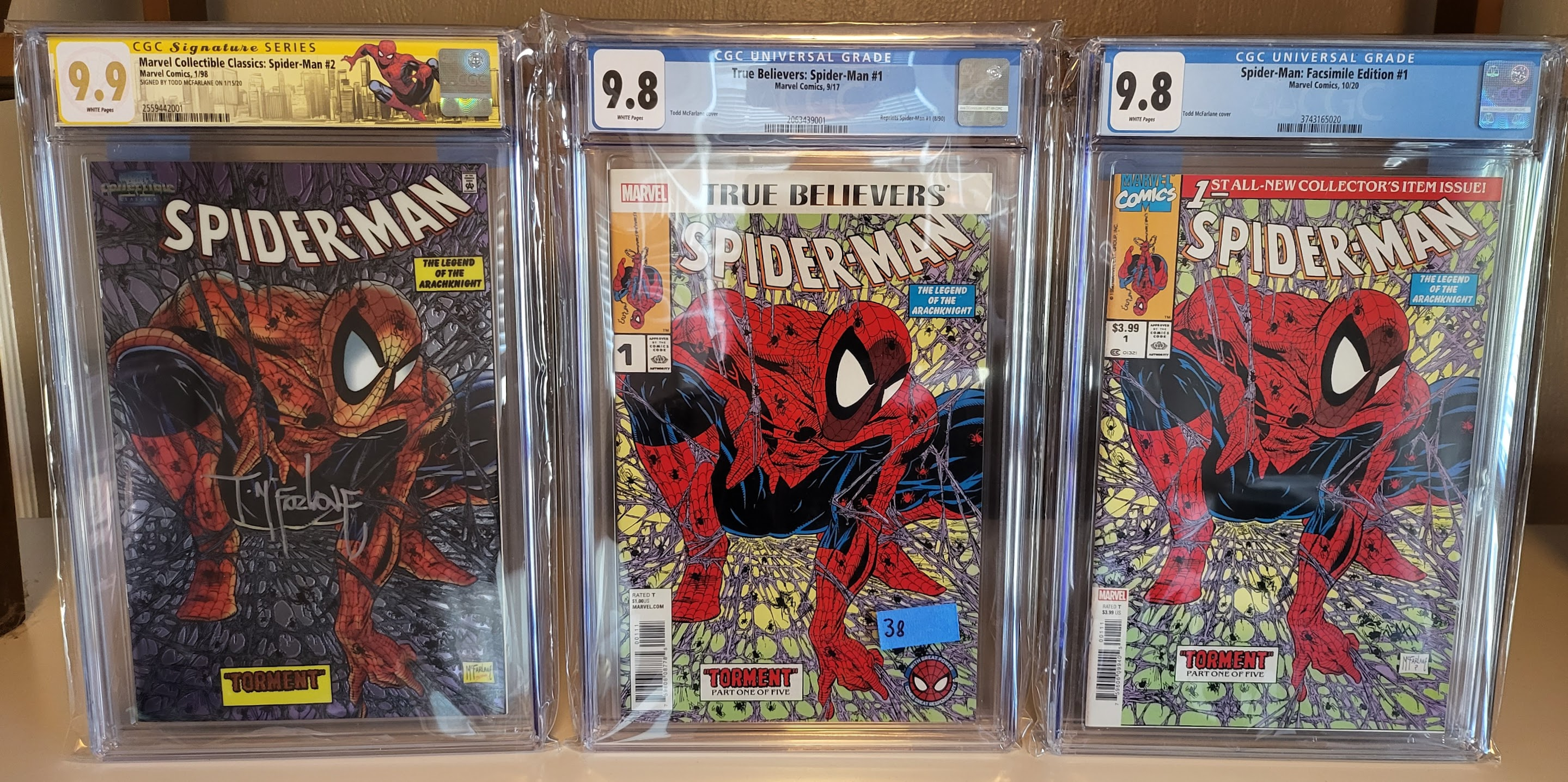 Spider-Man Comic Collector Has Over 250 Items in His Collection
Ronnie Parisella has been collecting since he was nine years old! What started with He-Man, Video Games, Teenage Mutant Ninja Turtles, G.I. Joe, Star Wars, coins, sports cards and more eventually developed into a different passion.
In August of 1990, Marvel released a new Spider-Man #1 with art and story by Todd McFarlane – It was branded a "First All-New Collector's Item Issue" and it had multiple versions to buy originally. "It wasn't the first comic with multiple covers, but it was the biggest ever at the time!" Ronnie explains. "When I found that book, I loved it. There were four original versions, and I got my hands on the rarest one, the Gold UPC for cover price. That sucked me into wanting them all!"

Today, Ronnie's collection is special because of the sheer volume of it – he has over 250 unique items. He has a high number of top-grade, one-of-a-kind items. His favorite piece is his SM#1 Green Poly-Bagged CGC 9.9. "There are no 10s, only two 9.9s in existence, and it's unlikely that there will be more. It's impossible to value, because after 32 years the other one has never come up for sale, and likely never will."
Another unique thing about Ronnie's collection is that he has financed it entirely by selling and trading comic books. "I intentionally buy a lot of doubles so that I can trade up to better conditions and then flip the lower grade to buy the items I need". Most of his collection was bought with the profit from those flips, so this collection has a net cost of $0, despite the fact that it's approaching 6 figures in value. The most valuable item in the collection is probably the SM#1 Silver Cover CGC 10, worth around $6,000.
Ronnie's Spider-Man #1 (1990) collection spans many areas of collecting; video games, trading cards, ephemera, trade paperbacks, postcards, posters, statues, toys, stickers, pins, production art and original art.
Very concerned about light damage, all of Ronnie's comics are stored in boxes in a dark room and organized by categories. Overall, there are only two high-grade comics and three foreign editions missing from the collection. "Once I pick them up, I'll have everything that I know exists, then I can focus on trading up grades," Ronnie shares.  He is currently focused on building out his foreign Spider-Man #1 (1990) (and related) collection, which he believes to be the biggest in the world, with over 60 different foreign editions and counting.
Ronnie Co-Founded a Spider-Man #1 (1990) Facebook Group in 2020 that now has over 550 members.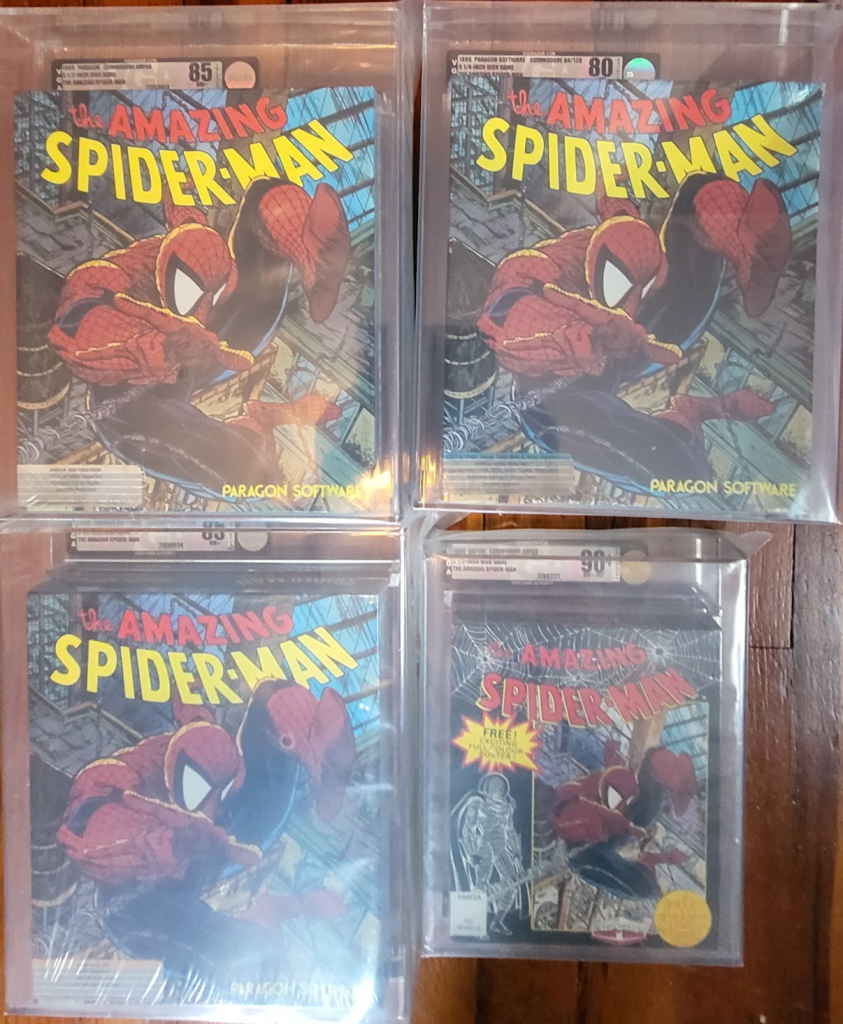 About Collectibles Insurance Services
Collectibles Insurance Services has been protecting collections since 1966 and all coverage is provided by a carrier with a group rating of "A" (Excellent) by AM Best, the leading rating agency for the insurance industry.

Comprehensive coverage includes, but is not limited to: accidental breakage, burglary, fire, flood, loss in the mail, theft, natural disasters, and other causes of loss unless specifically excluded from the policy. Deductibles start at $0 for collector policies and we provide coverage for the market value of your collection for losses in excess of $50.

Additionally the protection extends At home and away, and we don't require collection itemization and serial number nor extensive paperwork and red tape.