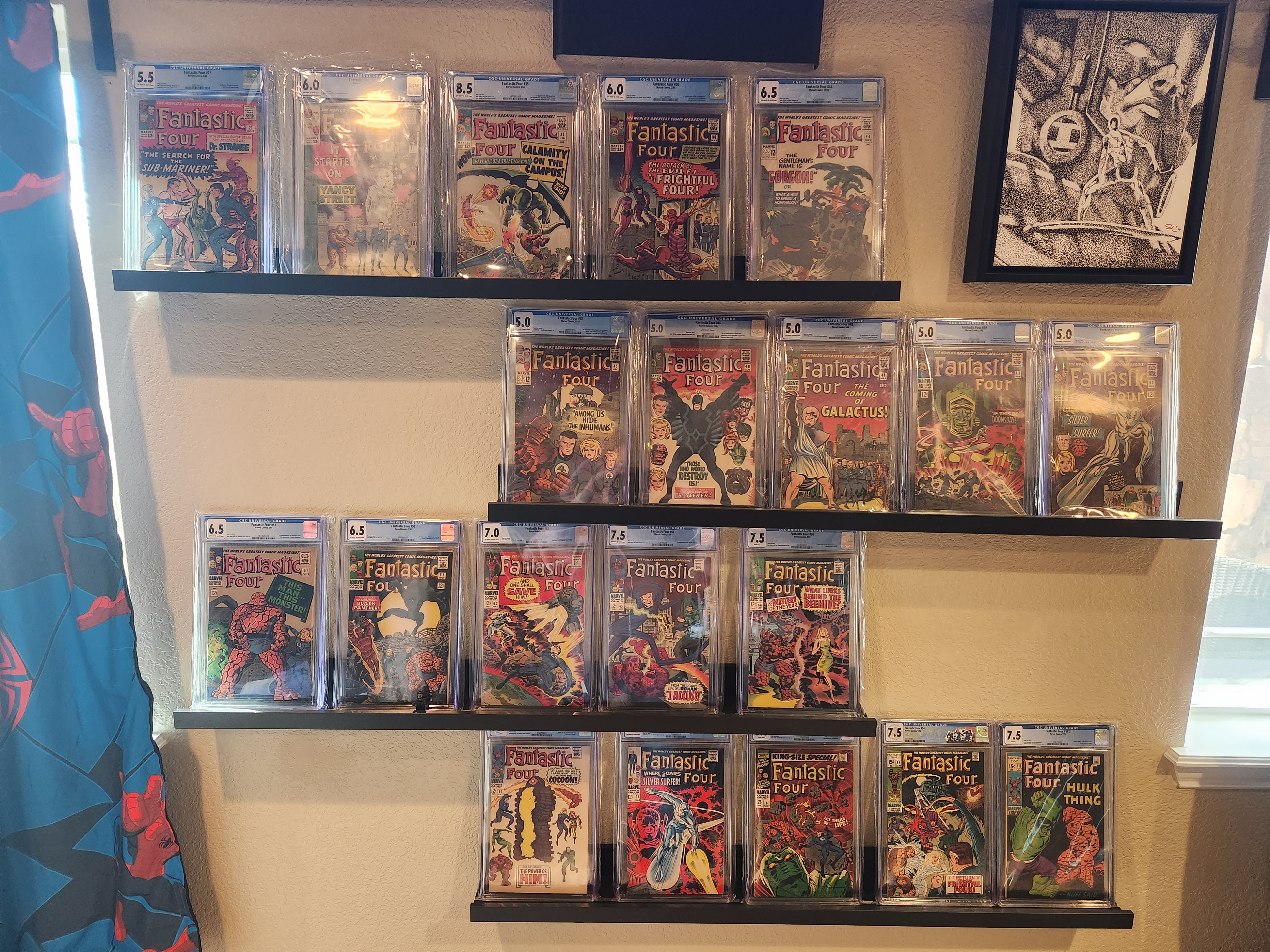 Comic Book Collector Has a Full Run of The Amazing Spider-Man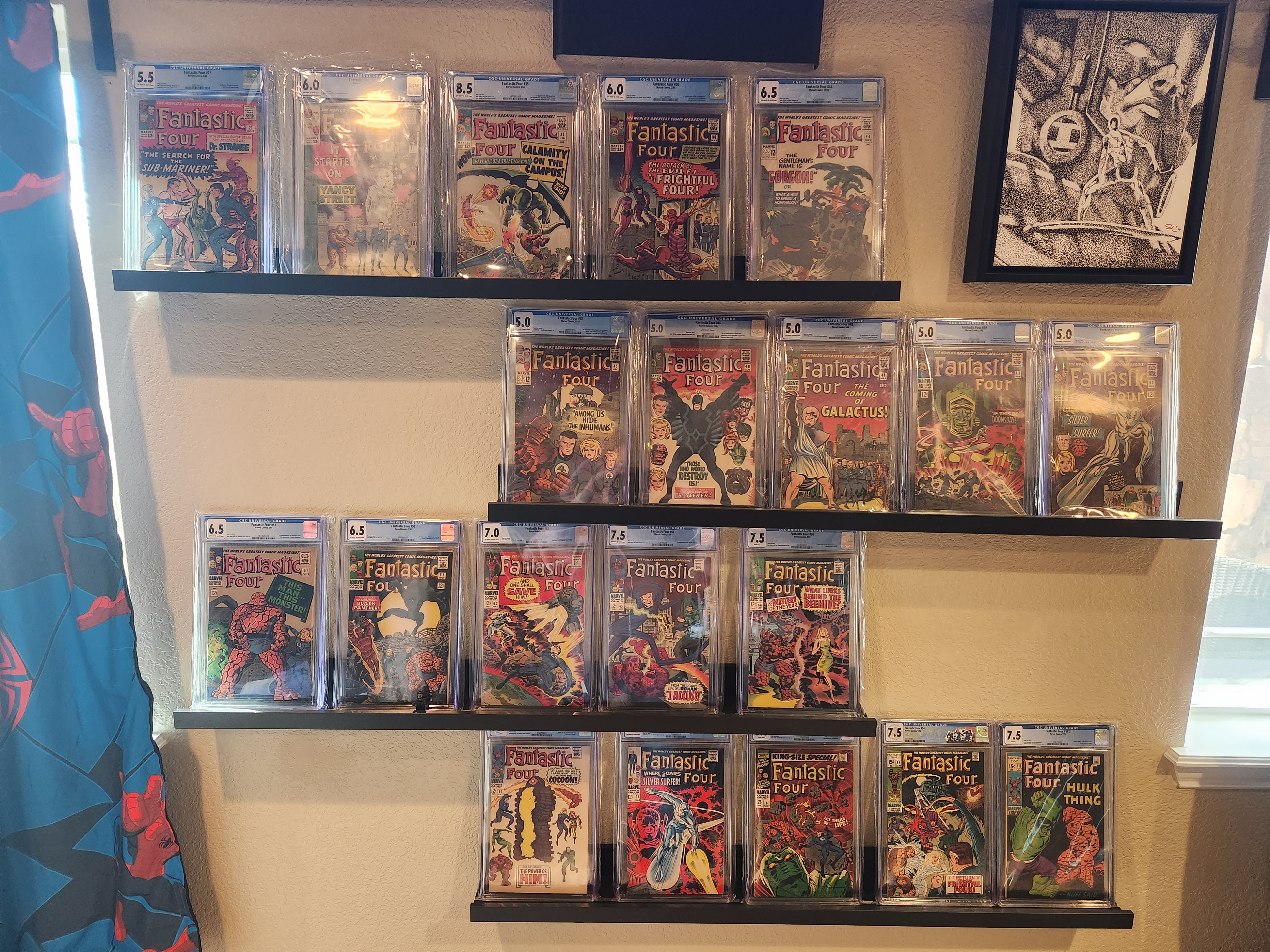 Comic Book Collector Has a Full Run of The Amazing Spider-Man
Larry Campbell's love of comic books started around the age of eight with a Spider-Man comic book. "It was something fun to read, and I got interested!" shares Larry. He soon began seeking out comic books such as Spider-Man, Fantastic Four, and other Marvel favorites.
As a teenager, Larry got a job and found that much of his free income went into buying more comics. "When I started needing to figure out how to store and organize my comic books, that's when I realized I was a collector."

Larry set out with a goal: he wanted to collect the full run of The Amazing Spider-Man series. Last year, he achieved that goal. The final – and most expensive – item to finish off the collection was The Amazing Spider-Man #1. "I was thrilled to finish the collection and end on a high note," says Larry.
After collecting the full run of Spider-Man, Larry set and reached another goal: to get 1-50 all graded. "I have them all on display!" he shares. Larry has around 150 graded comics altogether, and then there are between 5,000 and 6,000 ungraded comics in his collection.
In his collection, there are some books that Larry bought for $1 or $2 that are worth thousands now. There are also some books that he paid thousands for, but they have held their value. The most valuable item in the collection is The Amazing Spider-Man #1, which is worth five figures. Much of his collection date back to the 60s and 70s.
Larry's collection is stored both in his basement and in a storage unit. The basement has a lot of shelving, so everything is displayed throughout. Everything stored in boxes is in alphabetical order, and there are dividers to label everything. The basement is laid out by themes: Spider-Man in one place, Fantastic Four in another, and so on.
Overall, Larry is proud of the collection he's assembled. "I've had a lot of hard work and a lot of luck in getting this collection. I have made a lot of friends in the community. I think it's been an exciting adventure!"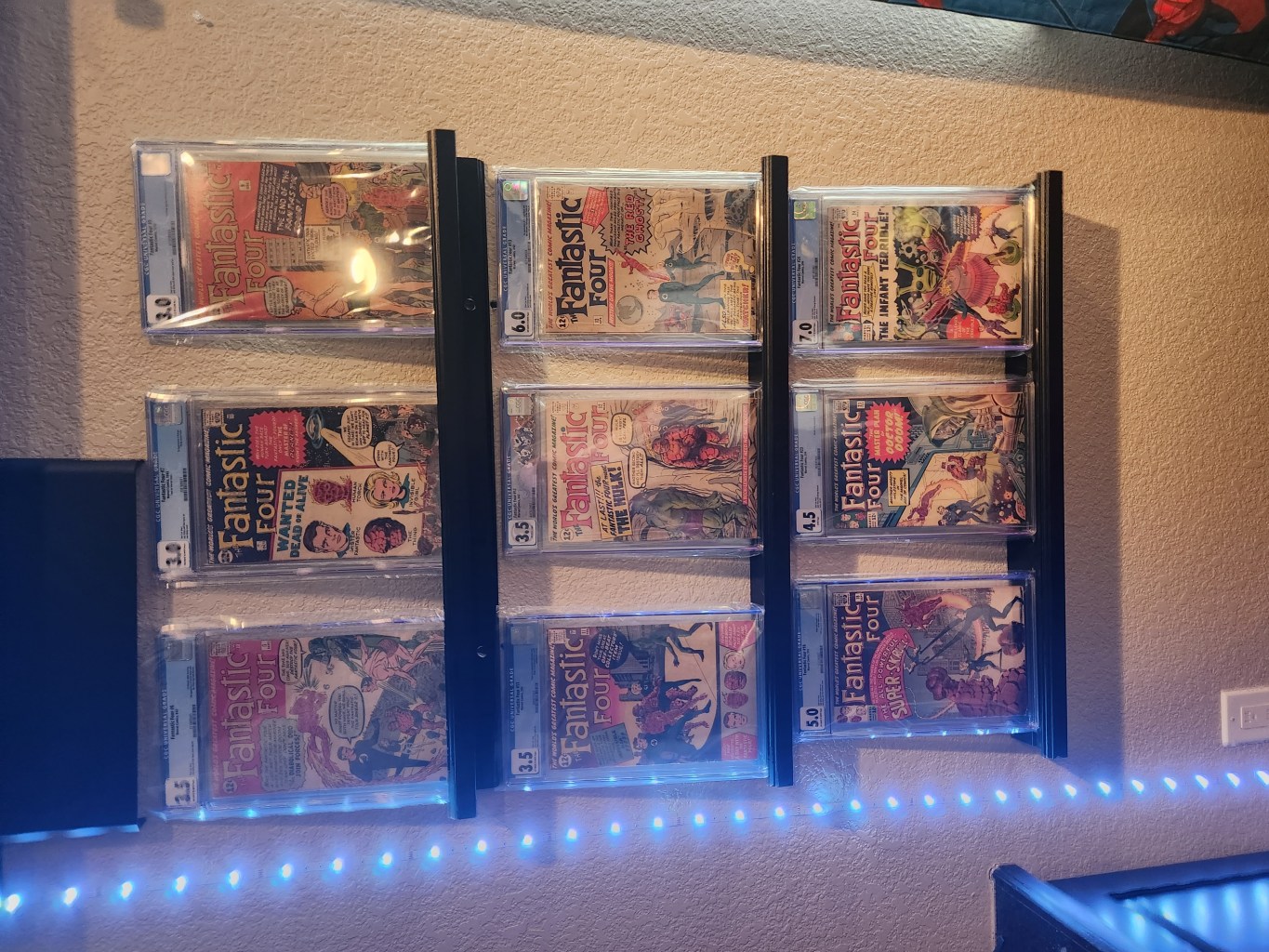 About Collectibles Insurance Services
Collectibles Insurance Services has been protecting collections since 1966 and all coverage is provided by a carrier with a group rating of "A" (Excellent) by AM Best, the leading rating agency for the insurance industry.

Comprehensive coverage includes, but is not limited to: accidental breakage, burglary, fire, flood, loss in the mail, theft, natural disasters, and other causes of loss unless specifically excluded from the policy. Deductibles start at $0 for collector policies and we provide coverage for the market value of your collection for losses in excess of $50.

Additionally the protection extends At home and away, and we don't require collection itemization and serial number nor extensive paperwork and red tape.